The supplies! 2 bananas 1 cup of oats Medium sized bowl Greased cookie sheet 1 fork and spoon
Then you add the bananas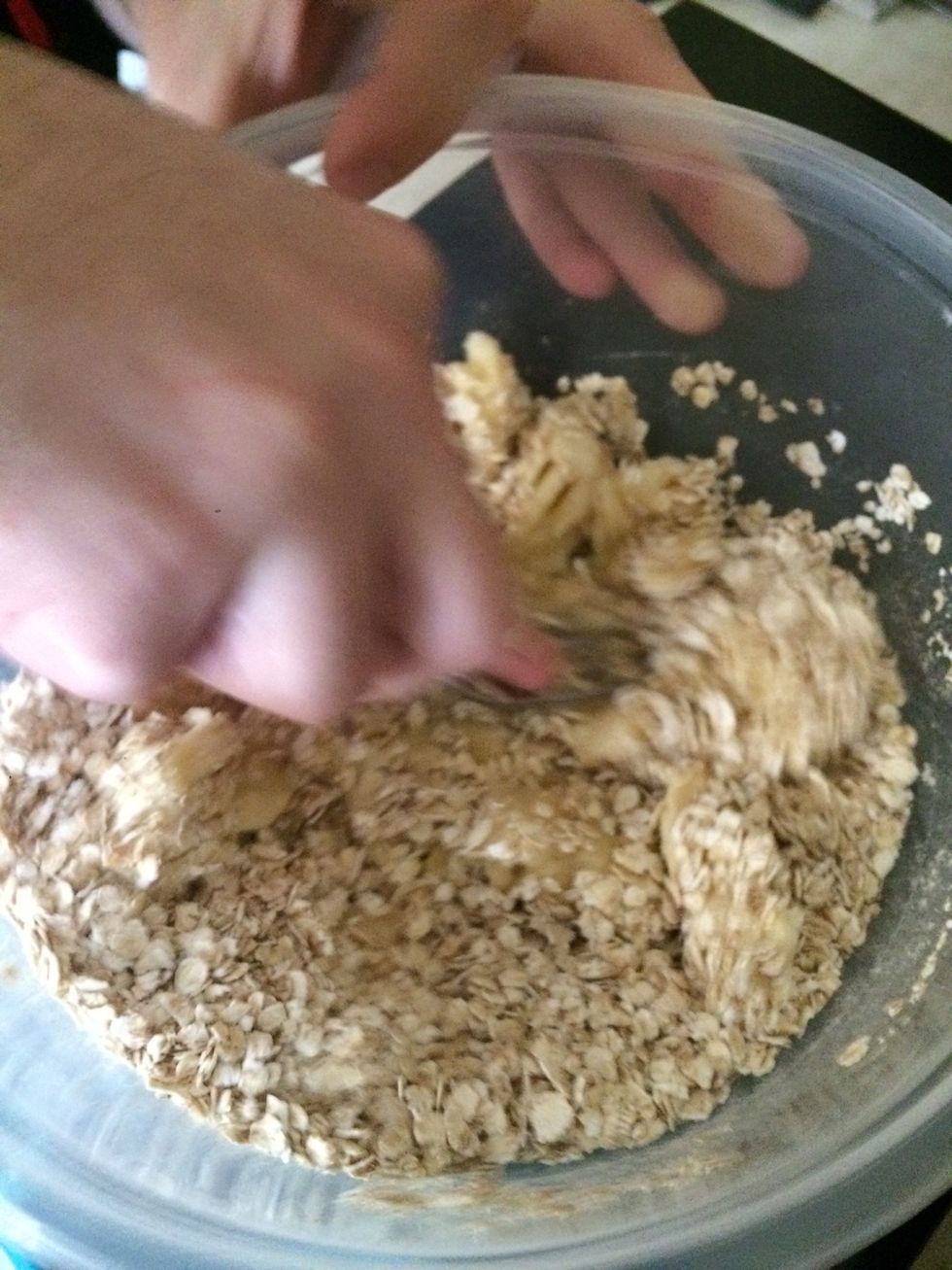 Mash up the bananas into the oats. The oats should be evenly coated with banana.
Use a spoon to scoop the ingredients and a fork to scoop it off.
It should be about the size of a $1 coin.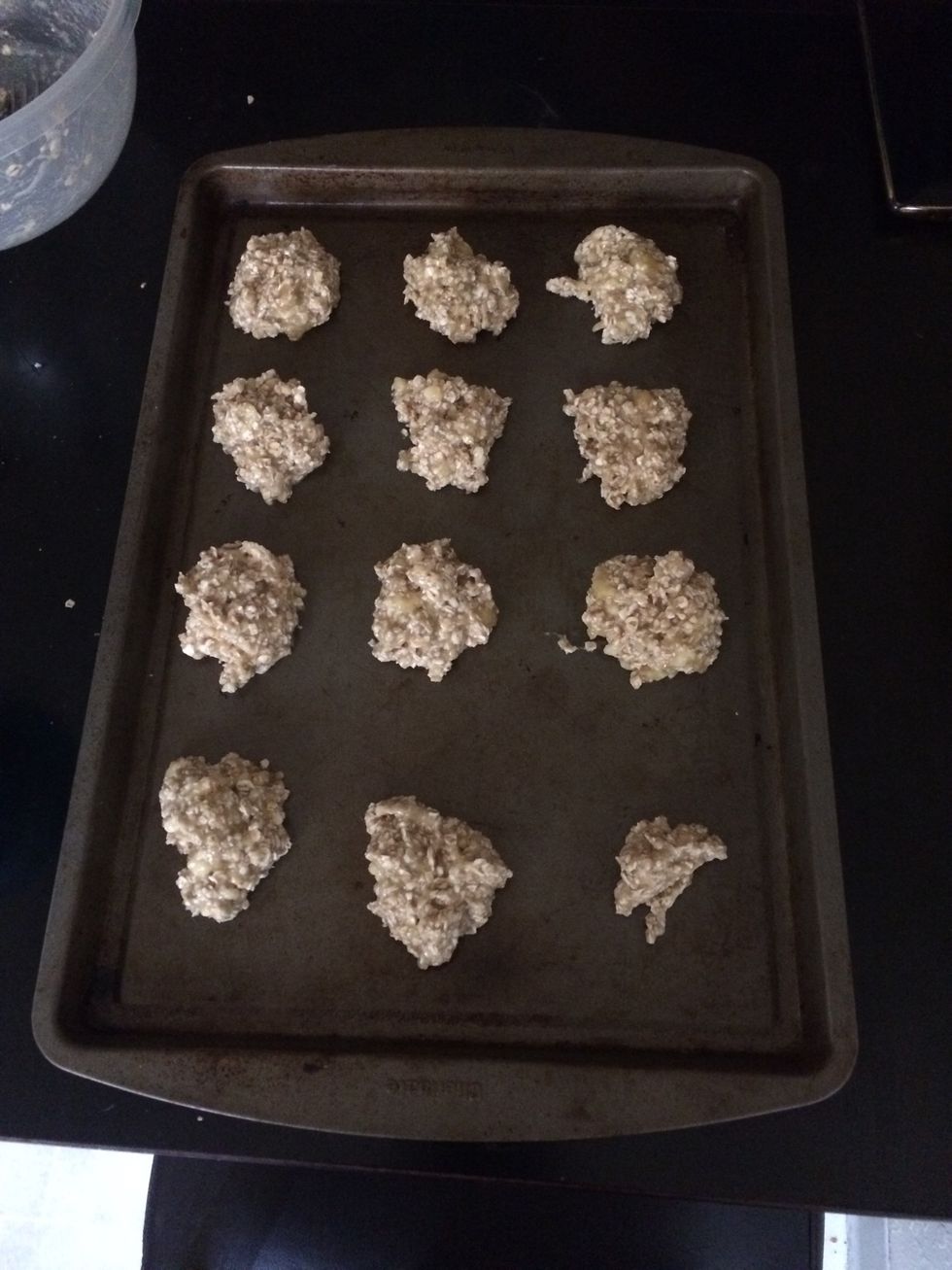 All evenly shaped.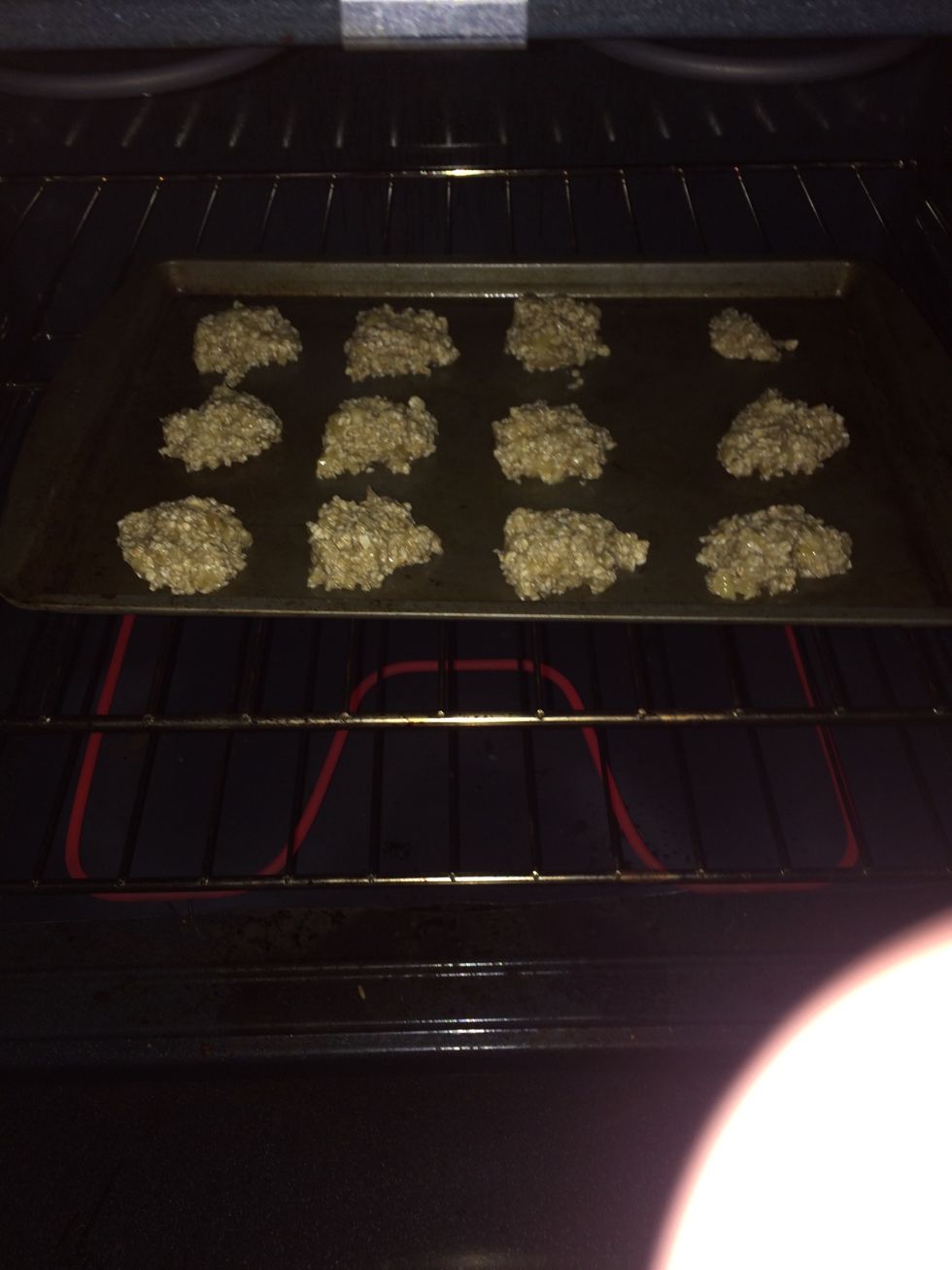 Put into oven.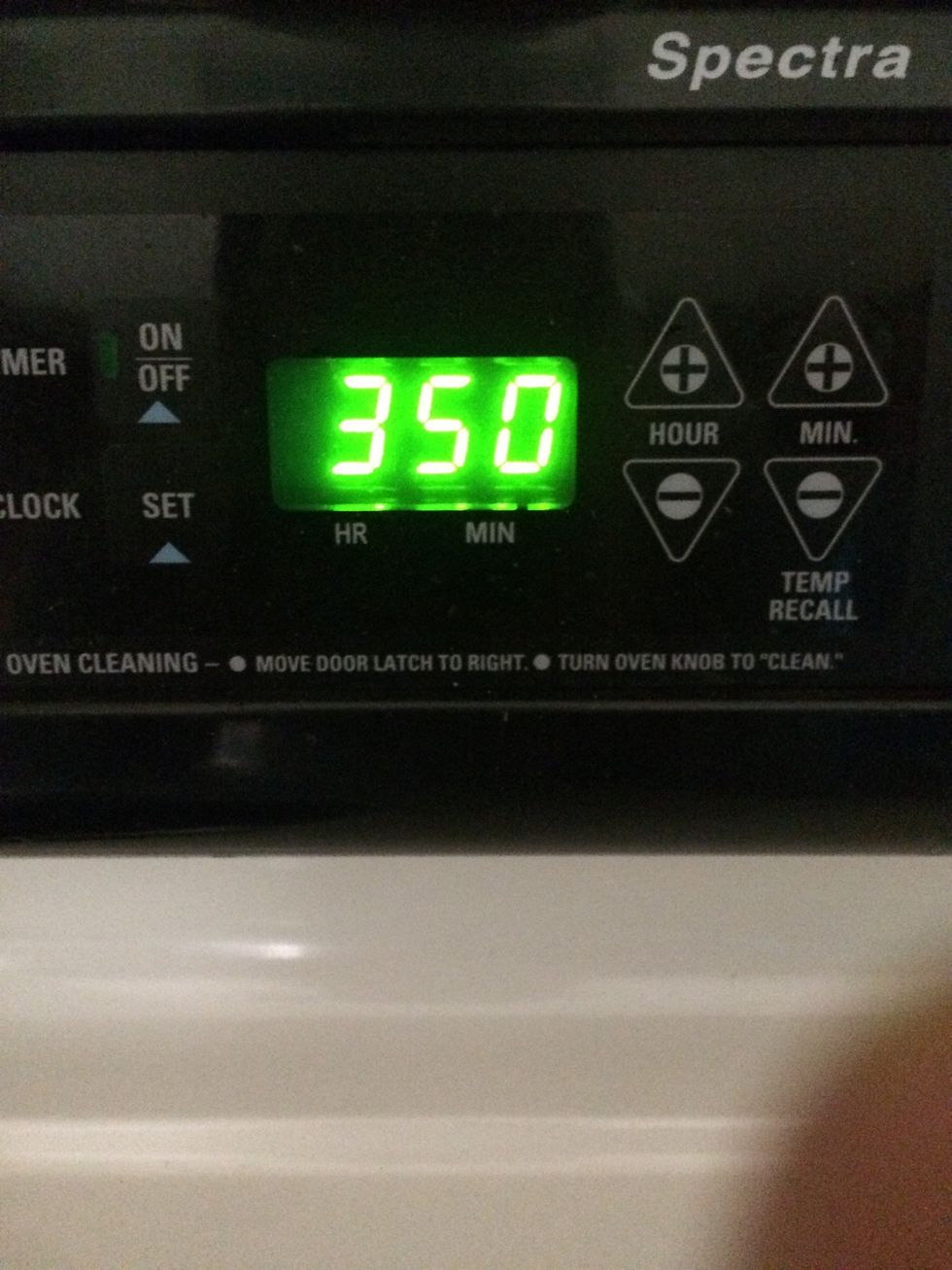 Bake 350 degrees.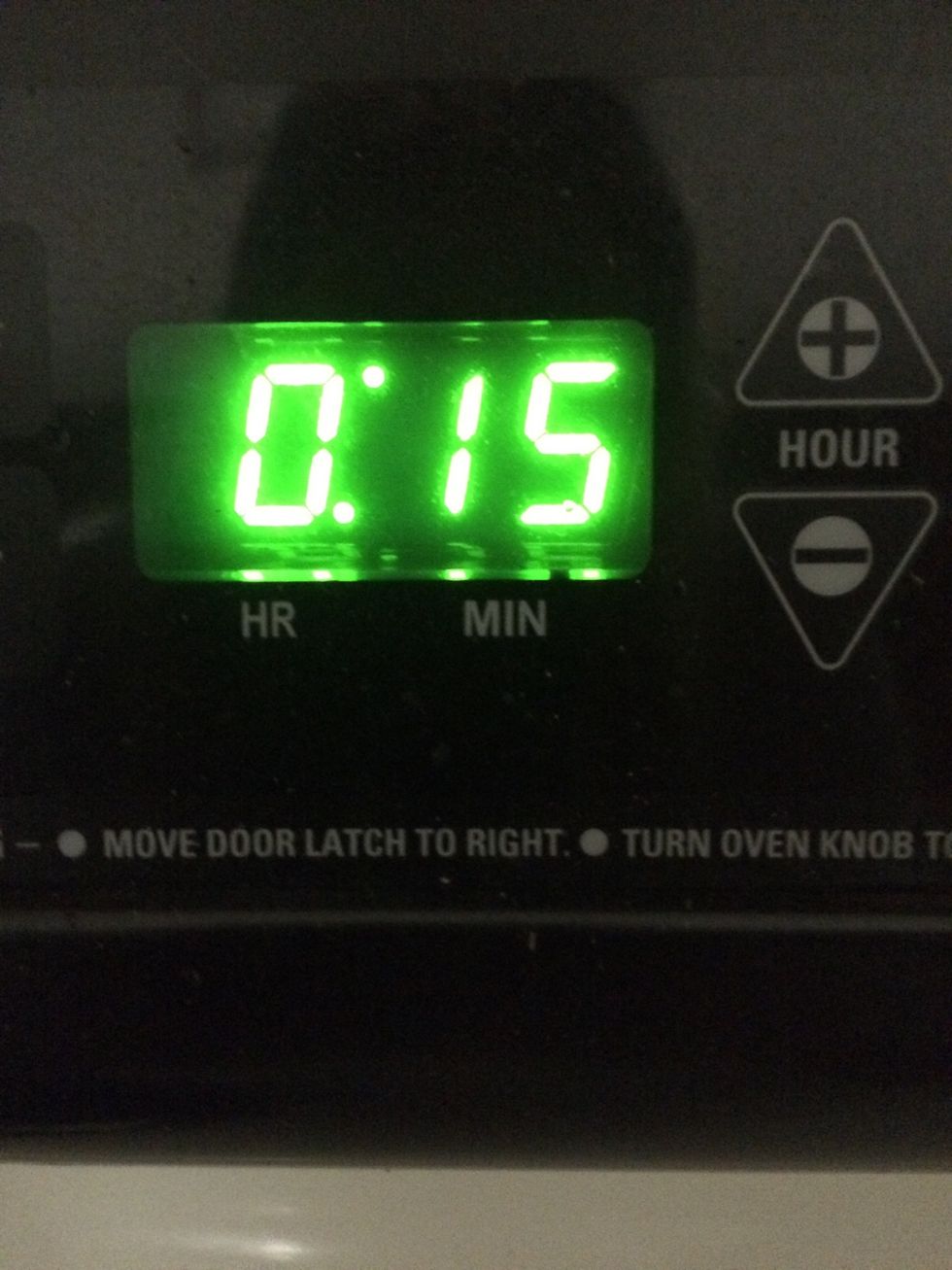 Bake for 15 minutes.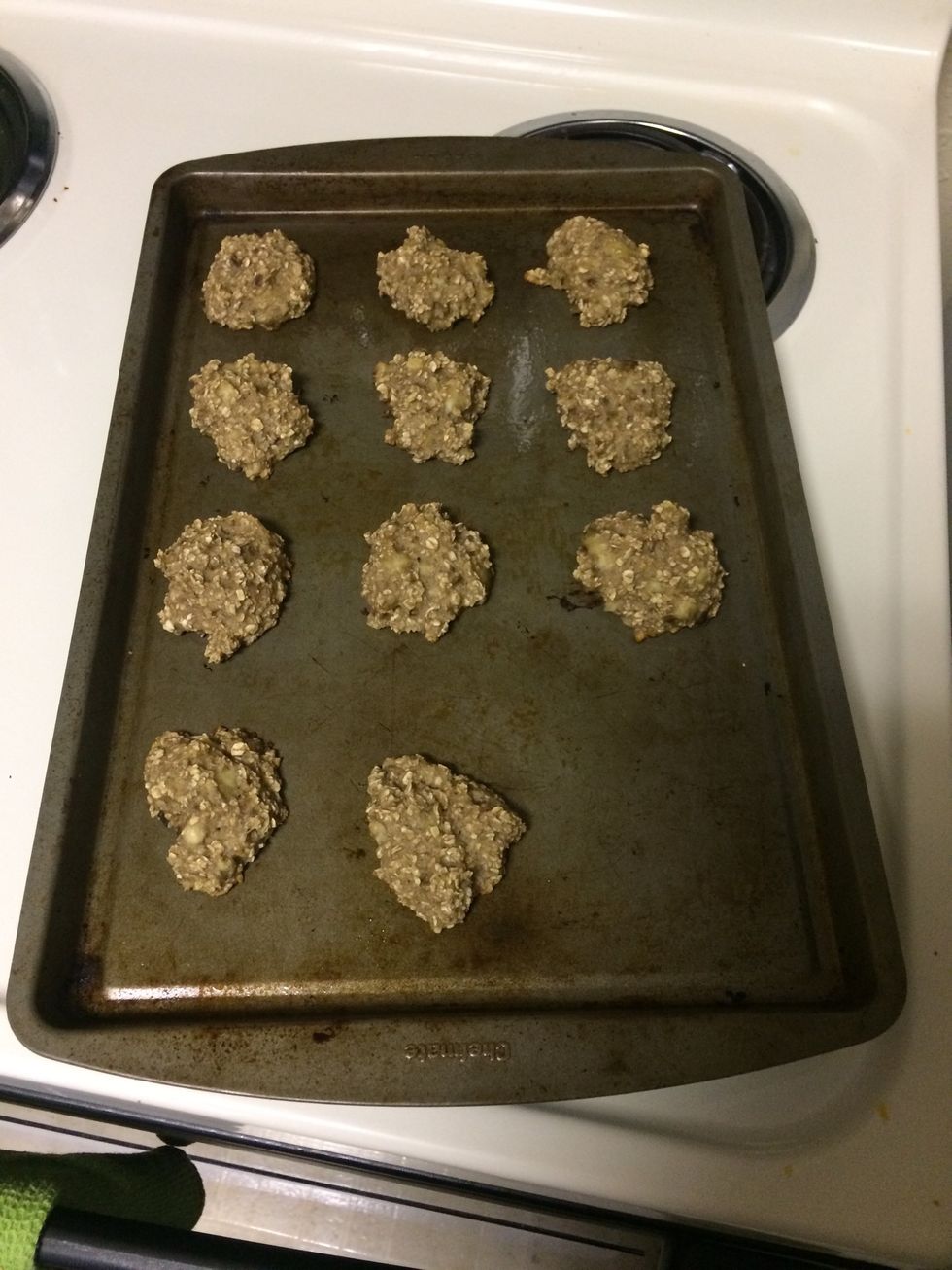 You're done and ready to eat.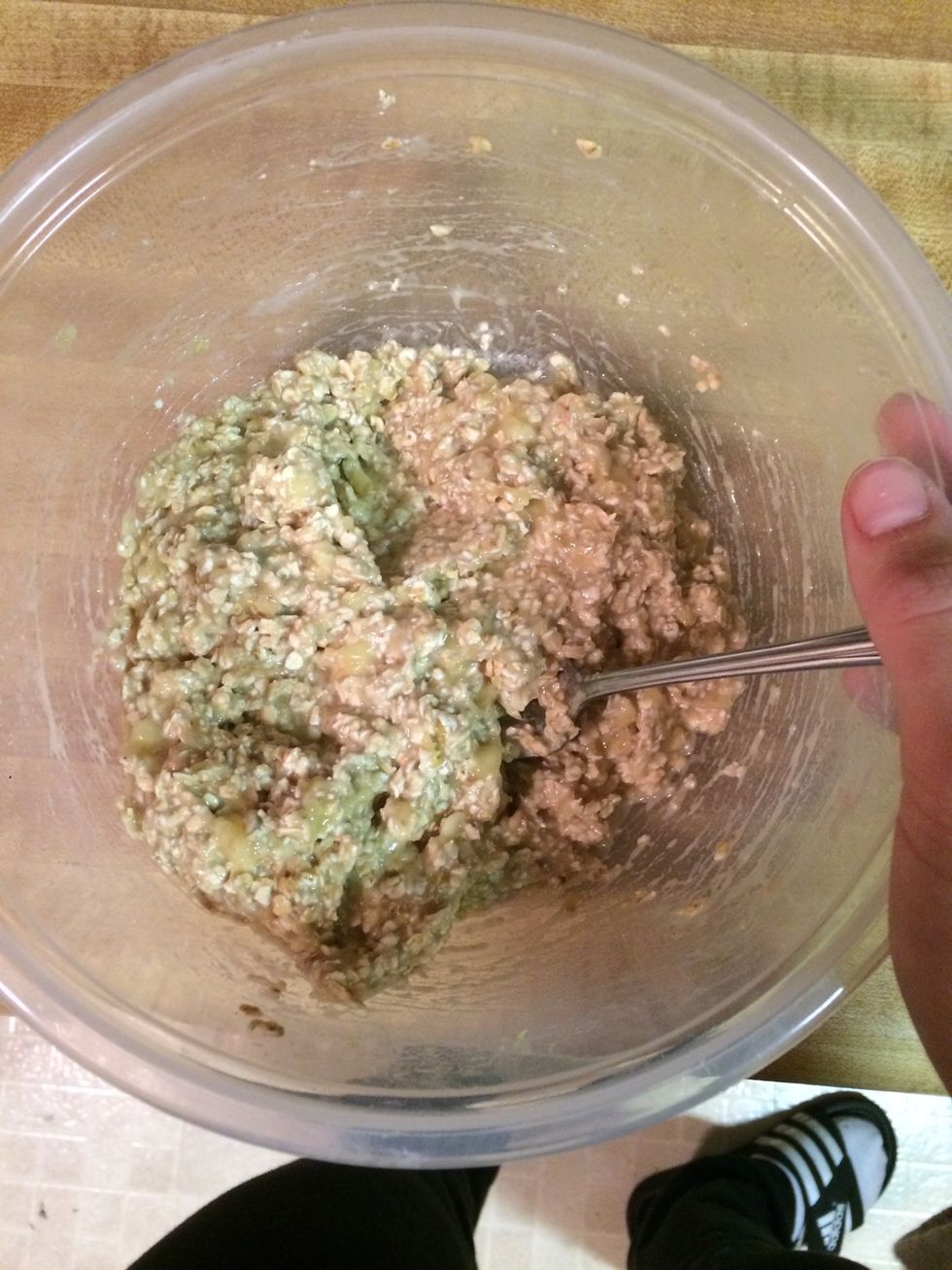 What the batch is supposed to look like when the oats are evenly coated with banana.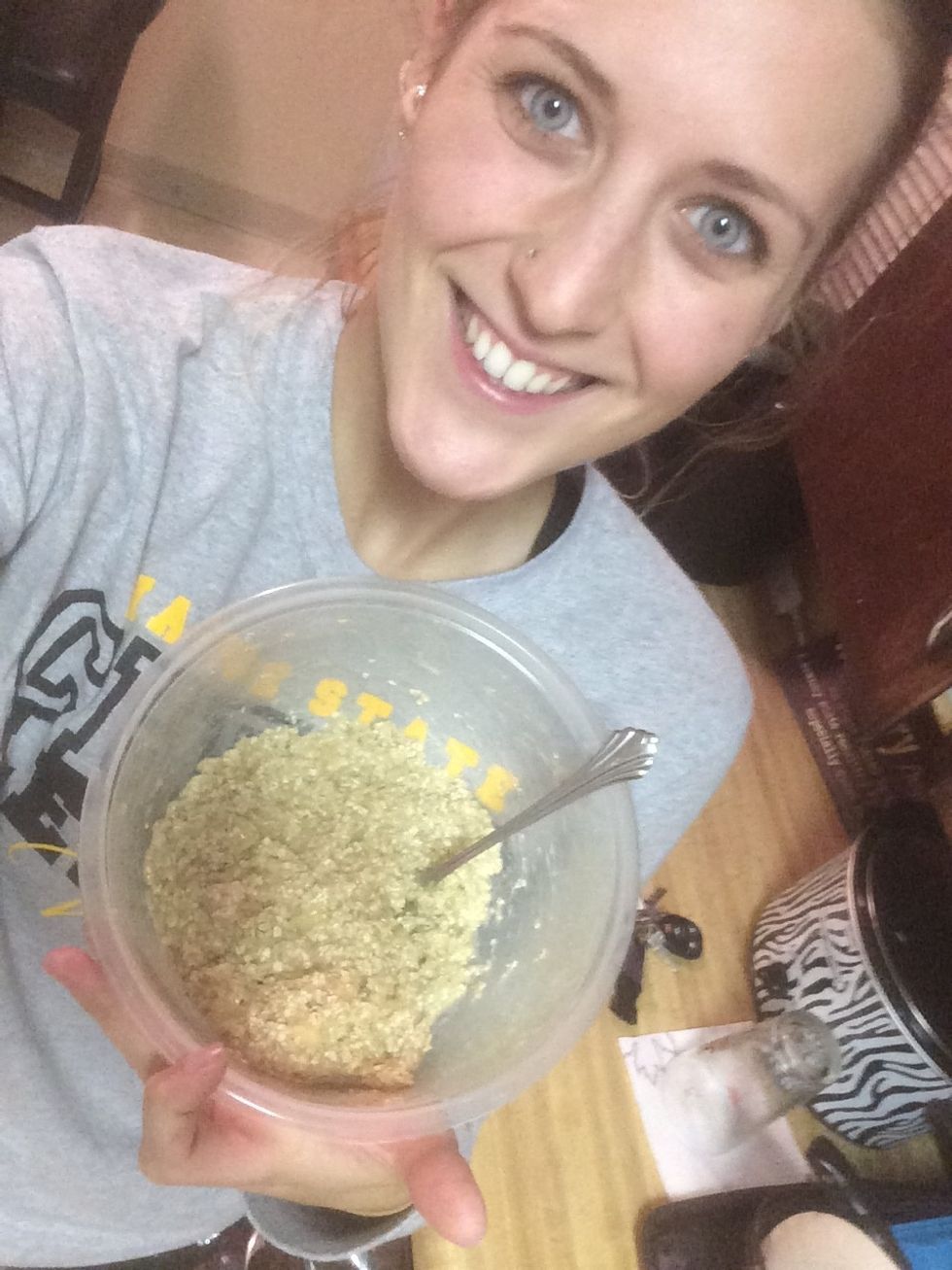 The mash up should look like this.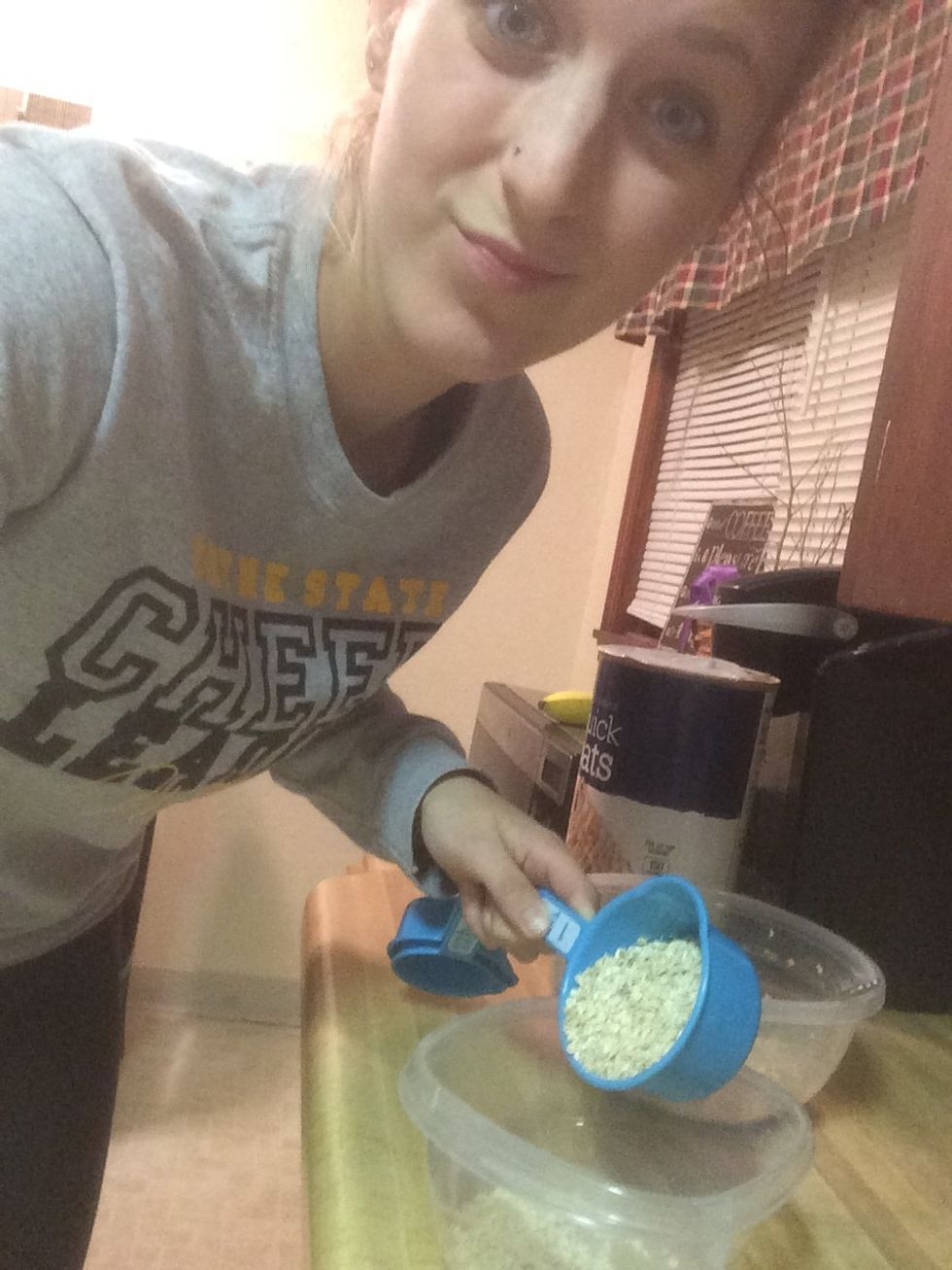 I can't figure out how to move images so this is the first thing you do. Pour 1 cup of oats into a medium sized bowl.
The creator of this guide has not included ingredients