No political agenda here, just a balloonicature of someone that most people know ;-)
1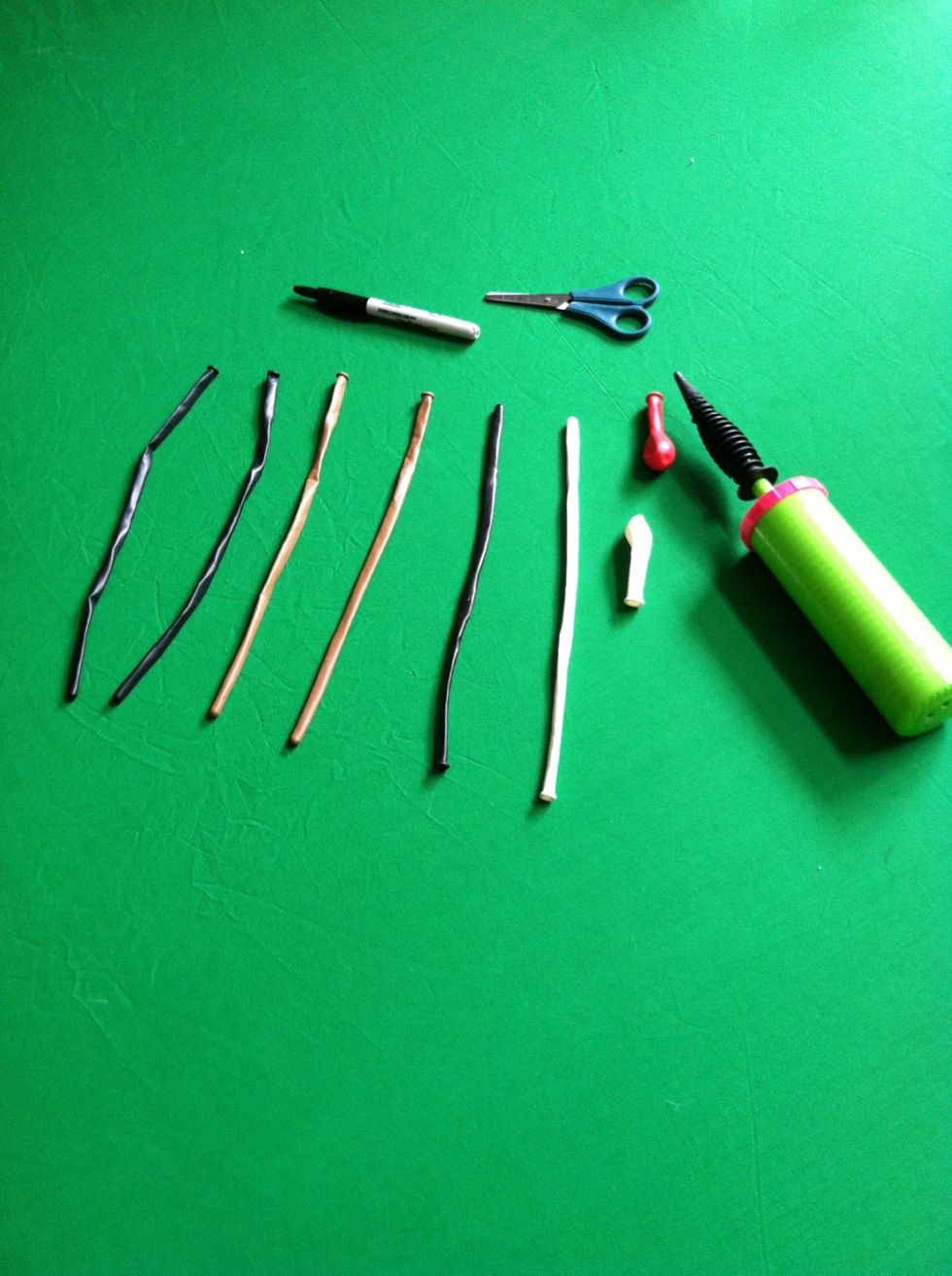 Here are the supplies- warning this is not a beginner design. some of the techniques may be challenging for novices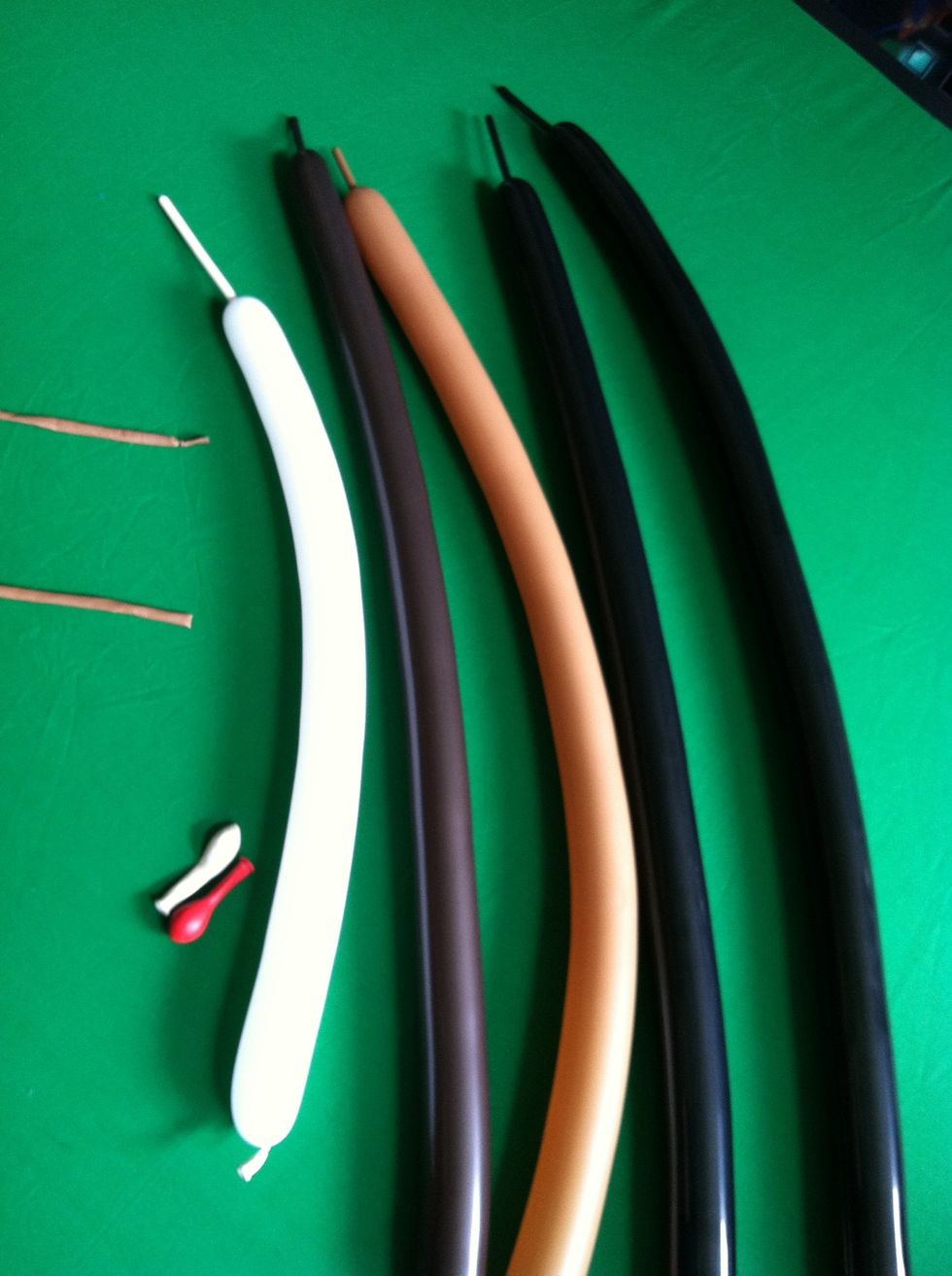 Inflate 1 mocha, 2 black, & 1 chocolate brown leaving a 4" tail. Be sure to give it a good burp. Also inflate the white balloon to about 11". Cut the other mocha balloon in half and tie off end.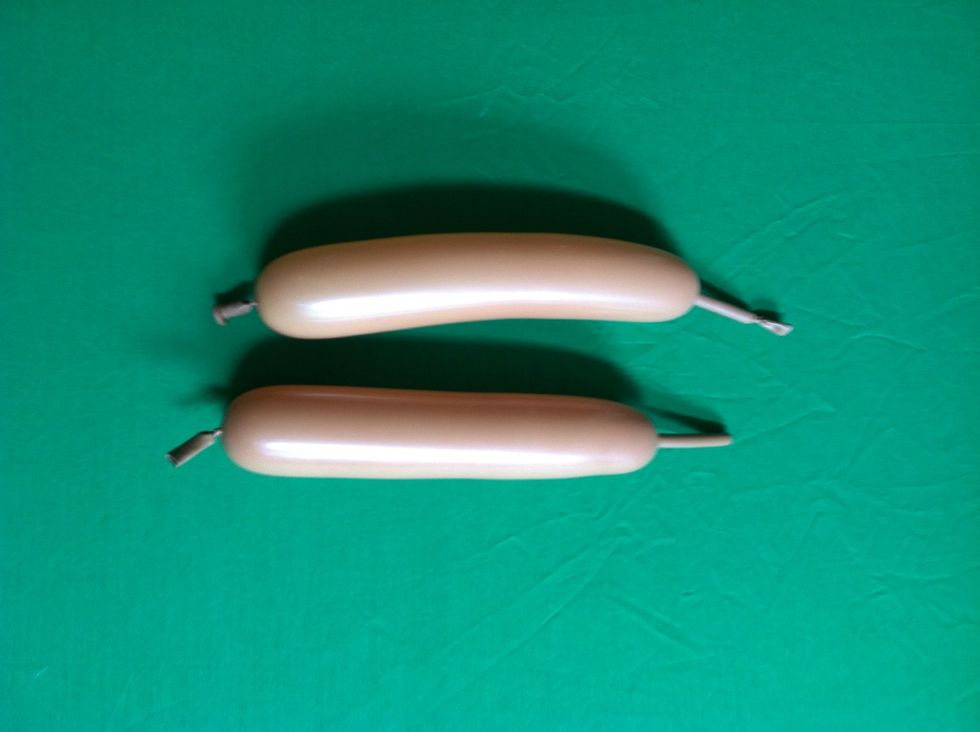 Inflate the two half mocha balloons to about 5"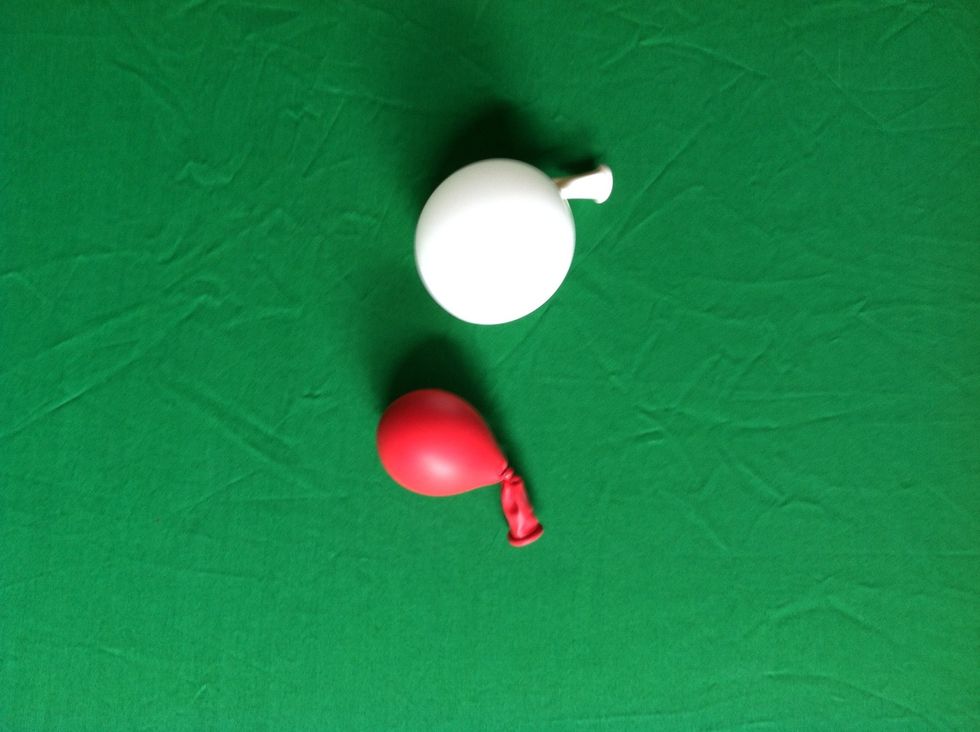 Inflate the white 5" balloon to about 1" and put just over a puff of air in the red one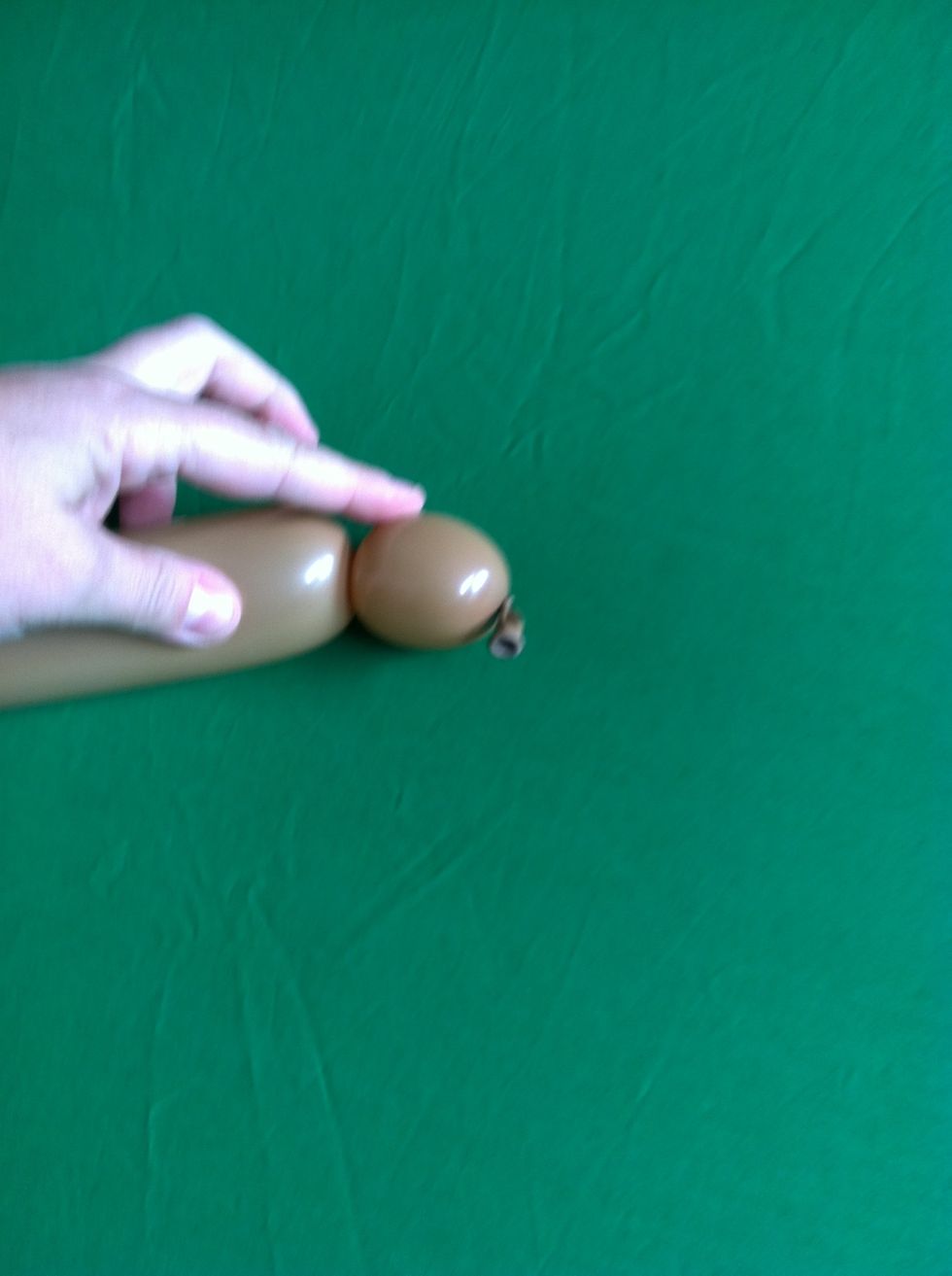 Take the mocha balloon and twist off a 1- 1.5" bubble. This will be the ear... Since its a balloonicature parody of Obama it's ok for the ears to be a little big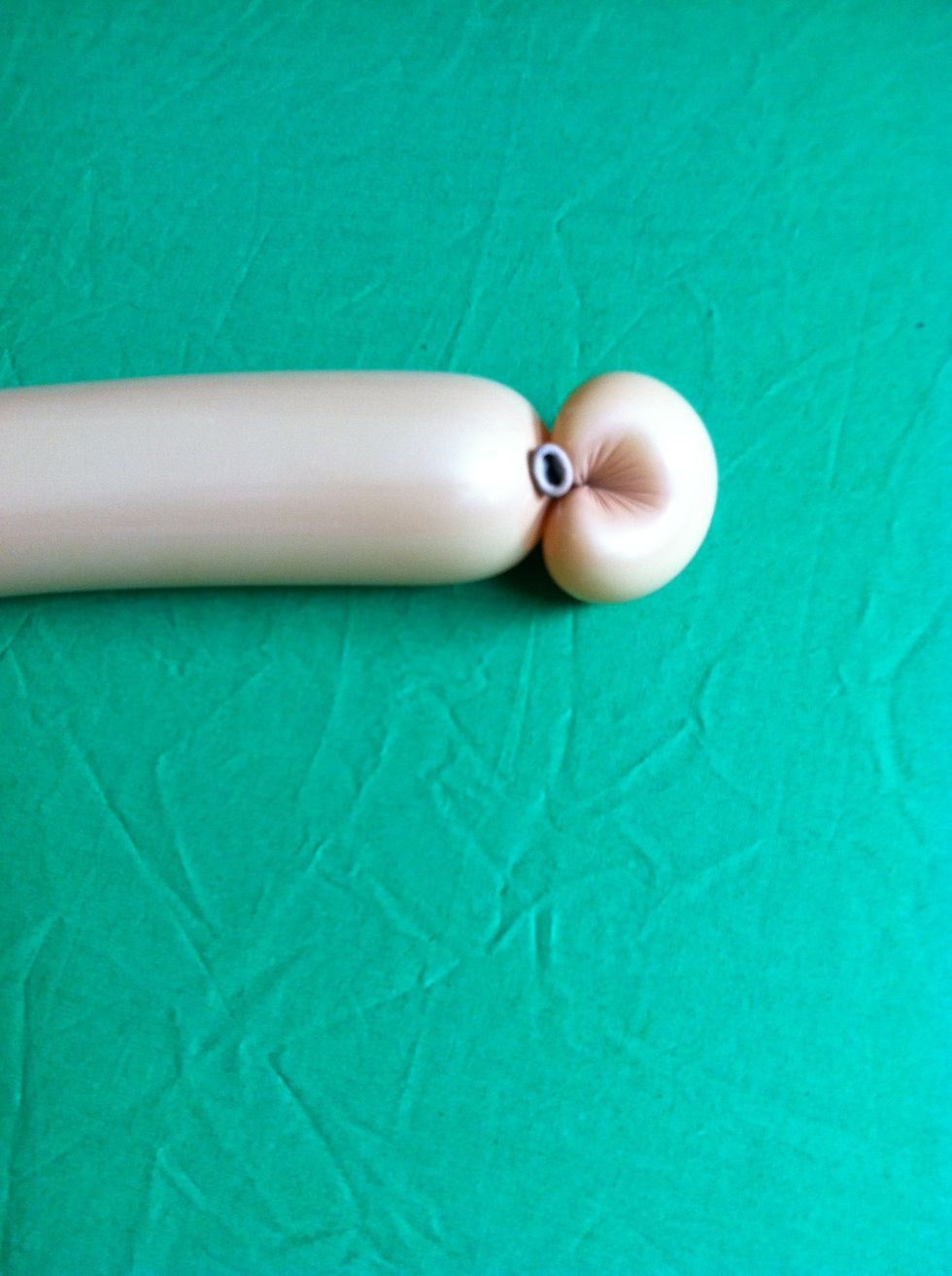 Pinch twist the bubble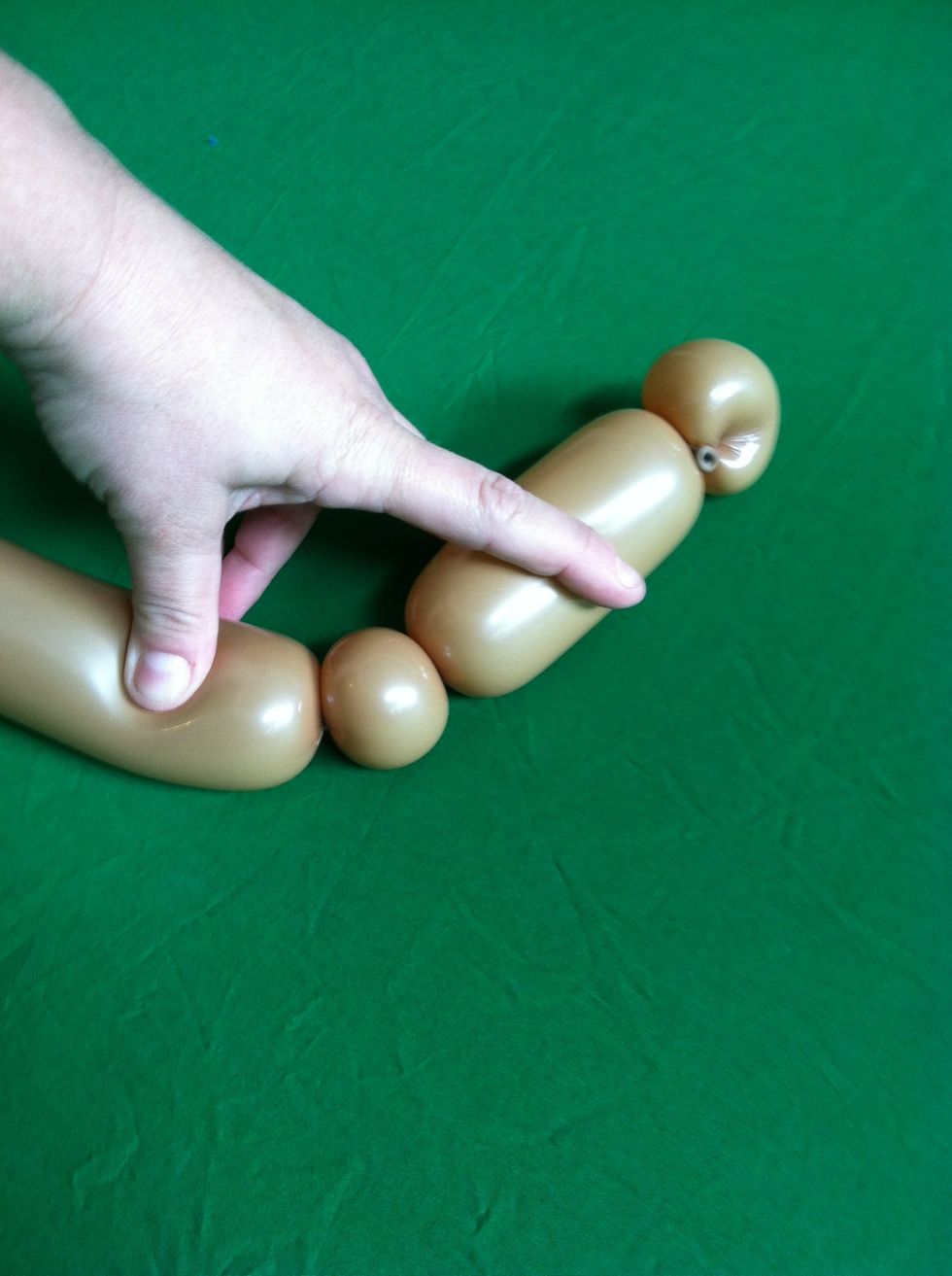 Make a 4" bubble and then a second 1-1.5" bubble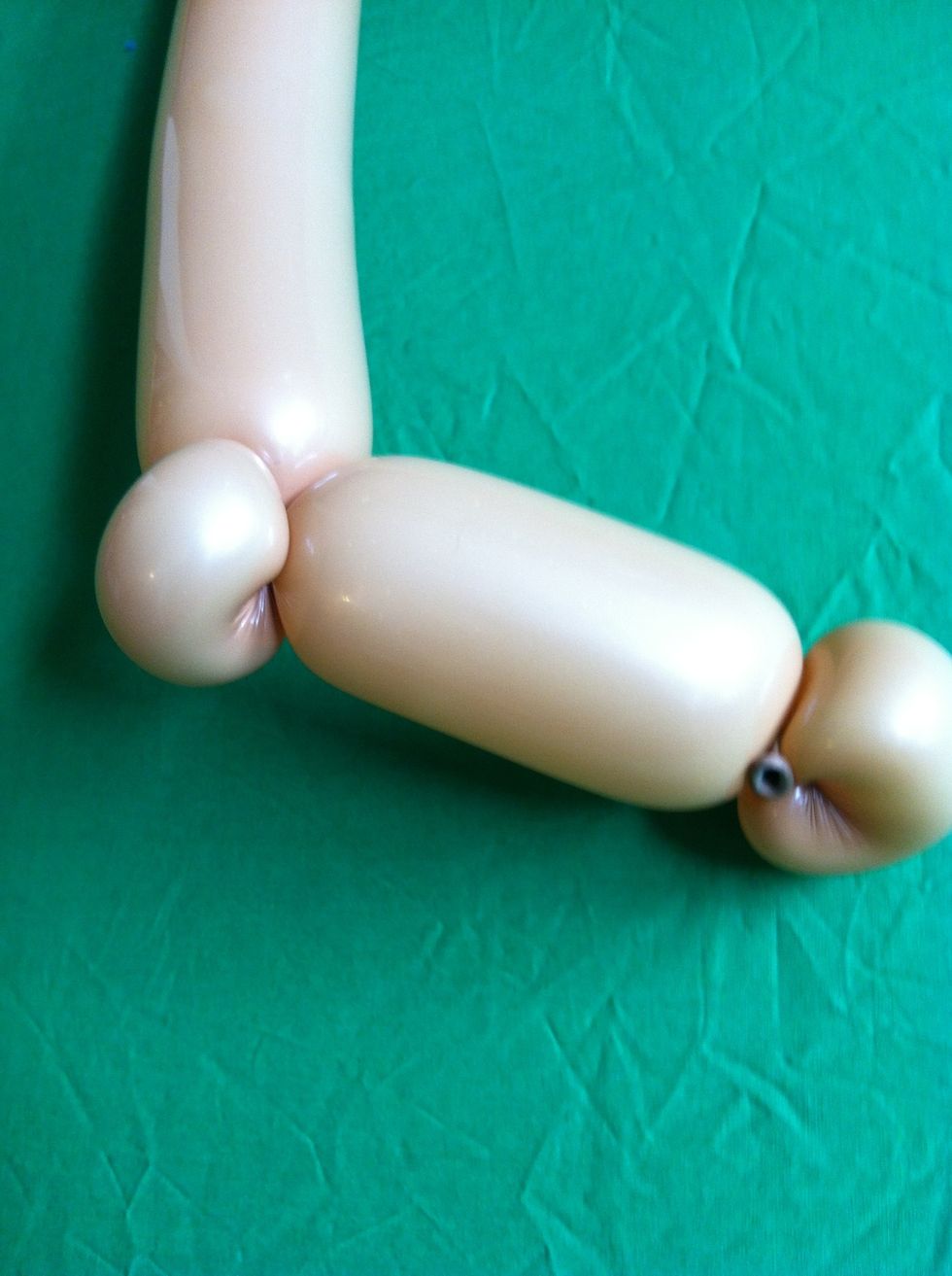 Pinch twist this bubble as well for the second ear and anchor point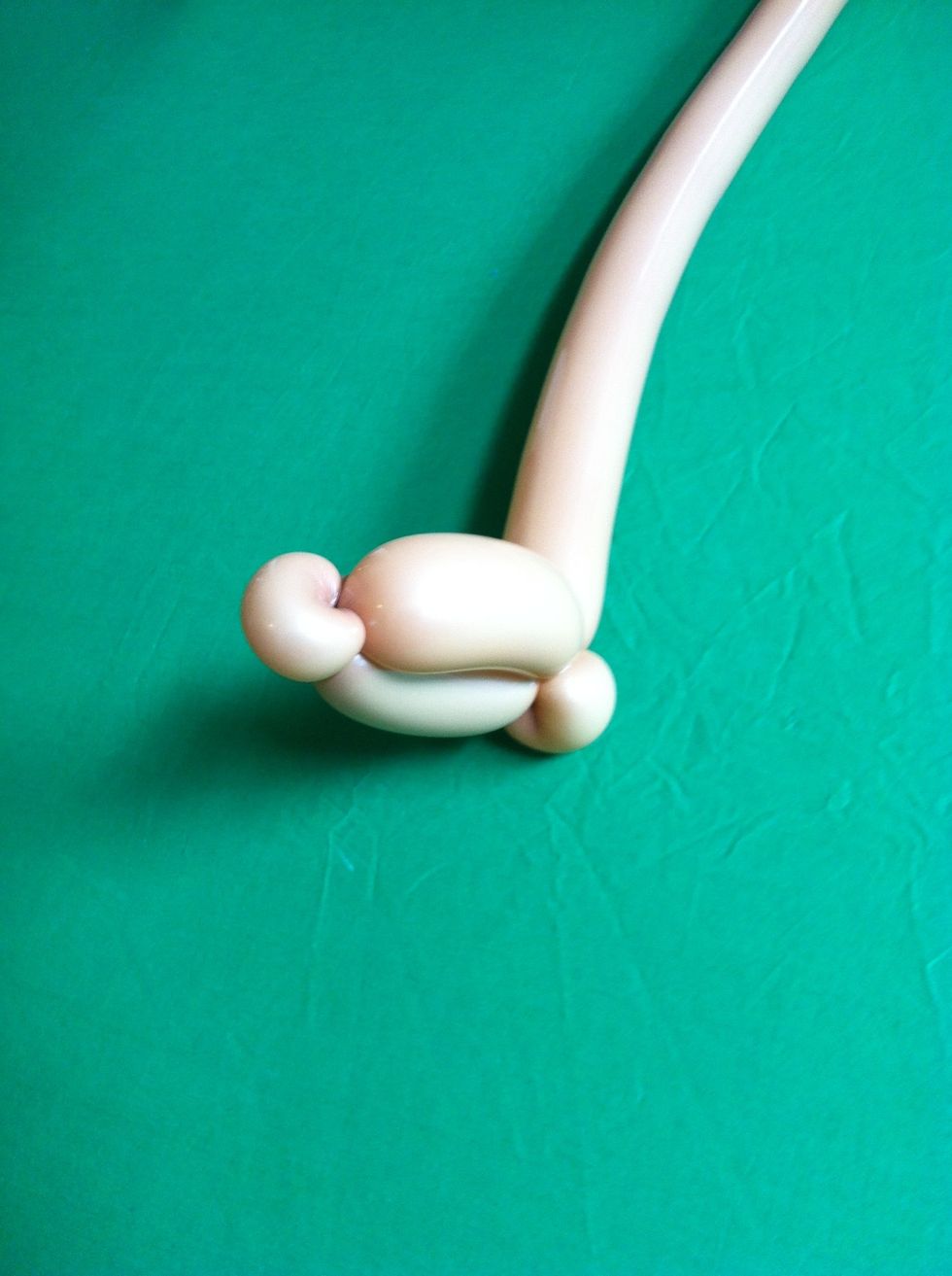 Double back and twist into ear at other side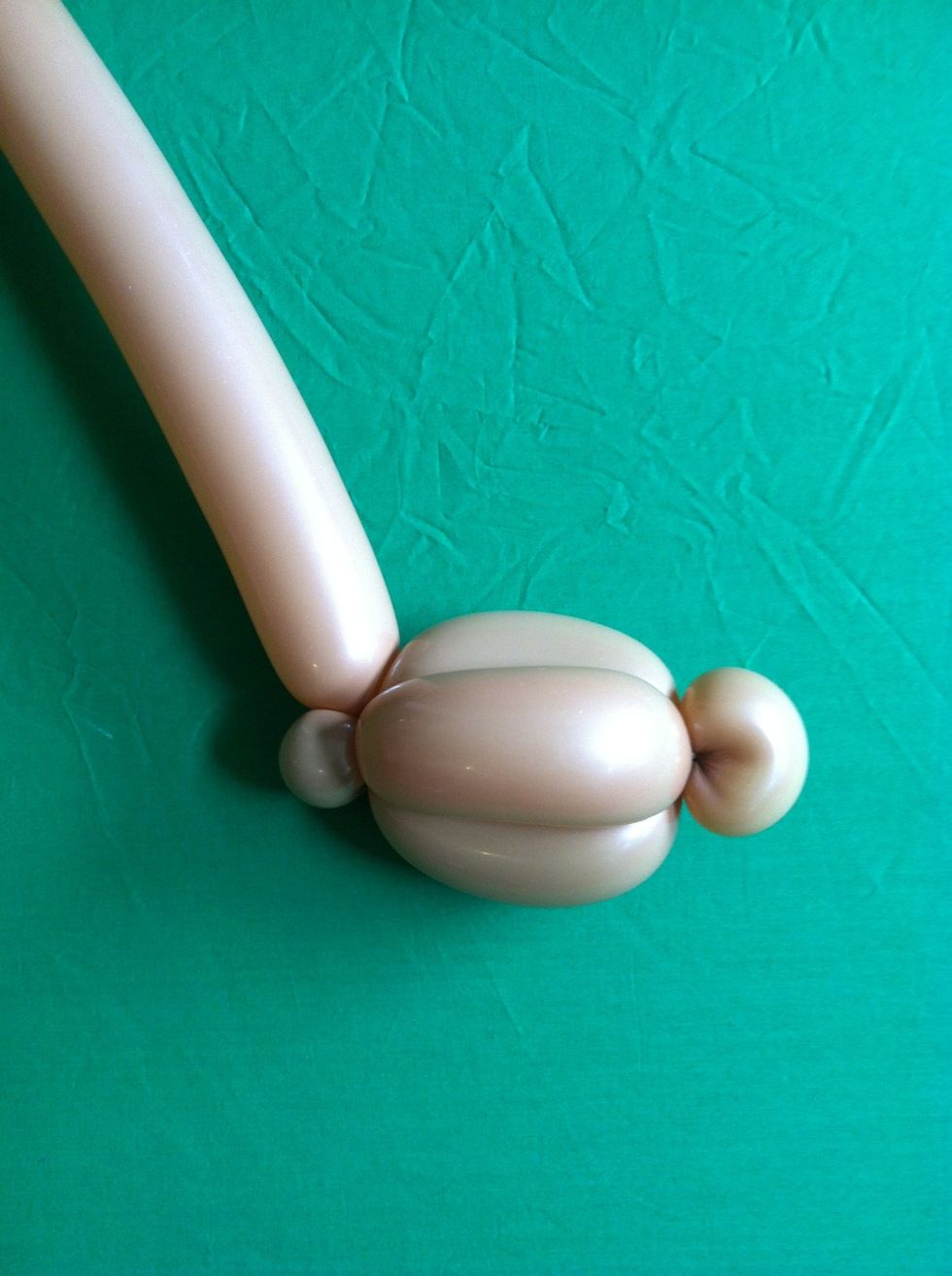 Make the next few bubbles softer so they won't pop from the pressure. There should be 5 bubbles total.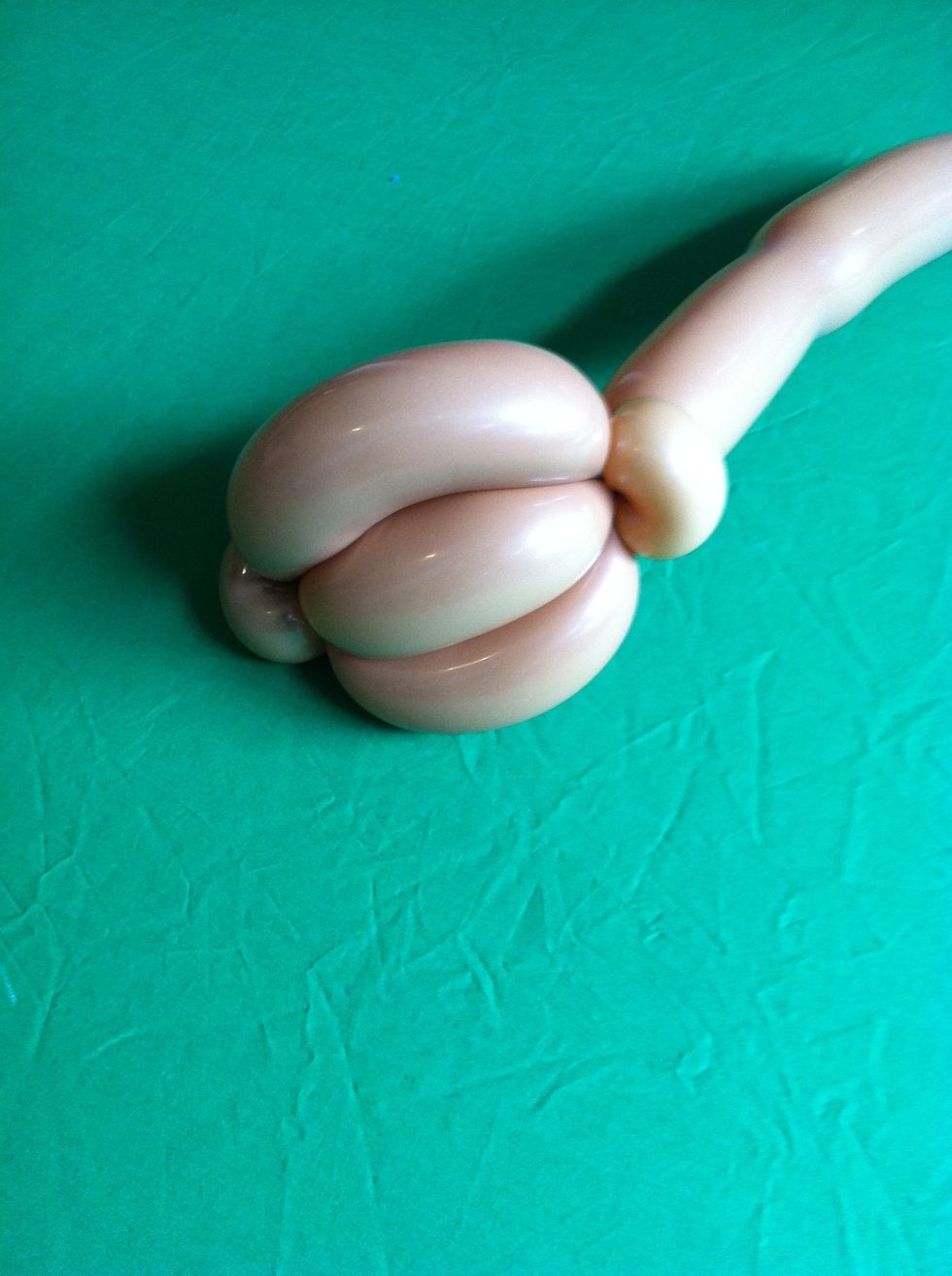 Another view of all 5 bubbles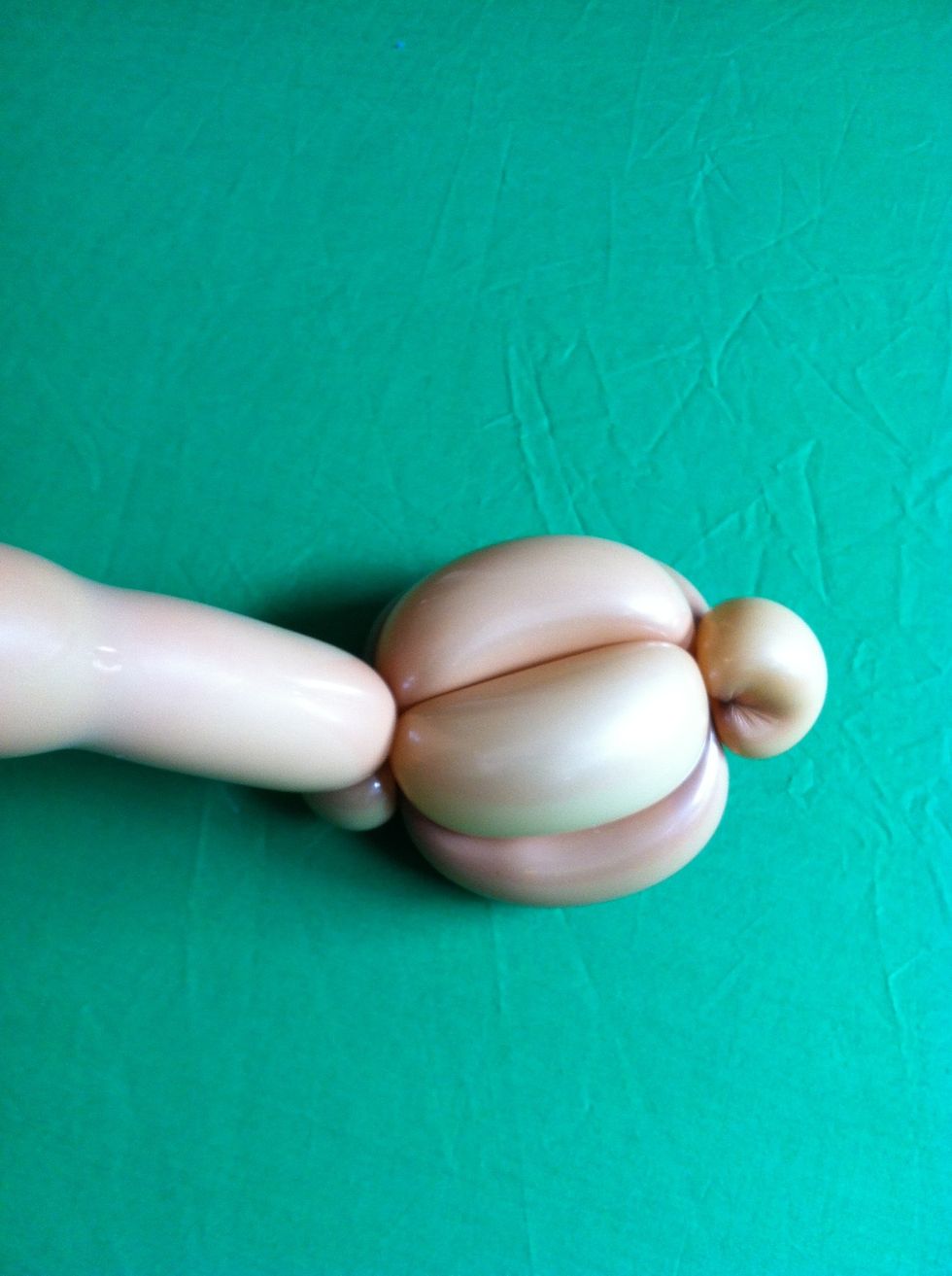 And another angle.... After making sure that balloon is secure, cut off extra piece from just above the ear. Do not discard- you will need for next step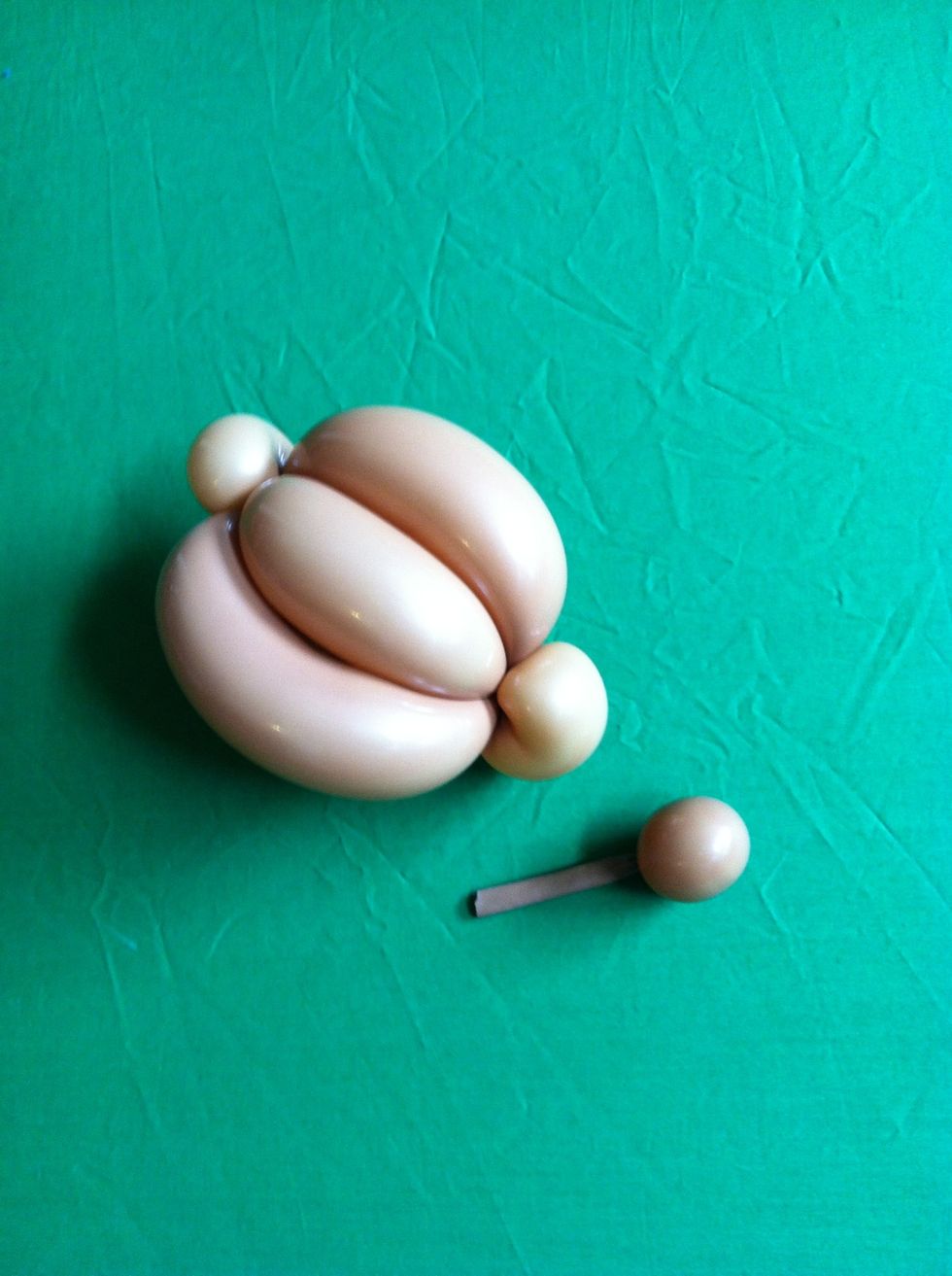 Inflate a small bubble at the nipple end of the scrap and tie close to bubble, leaving tail intact. Set aside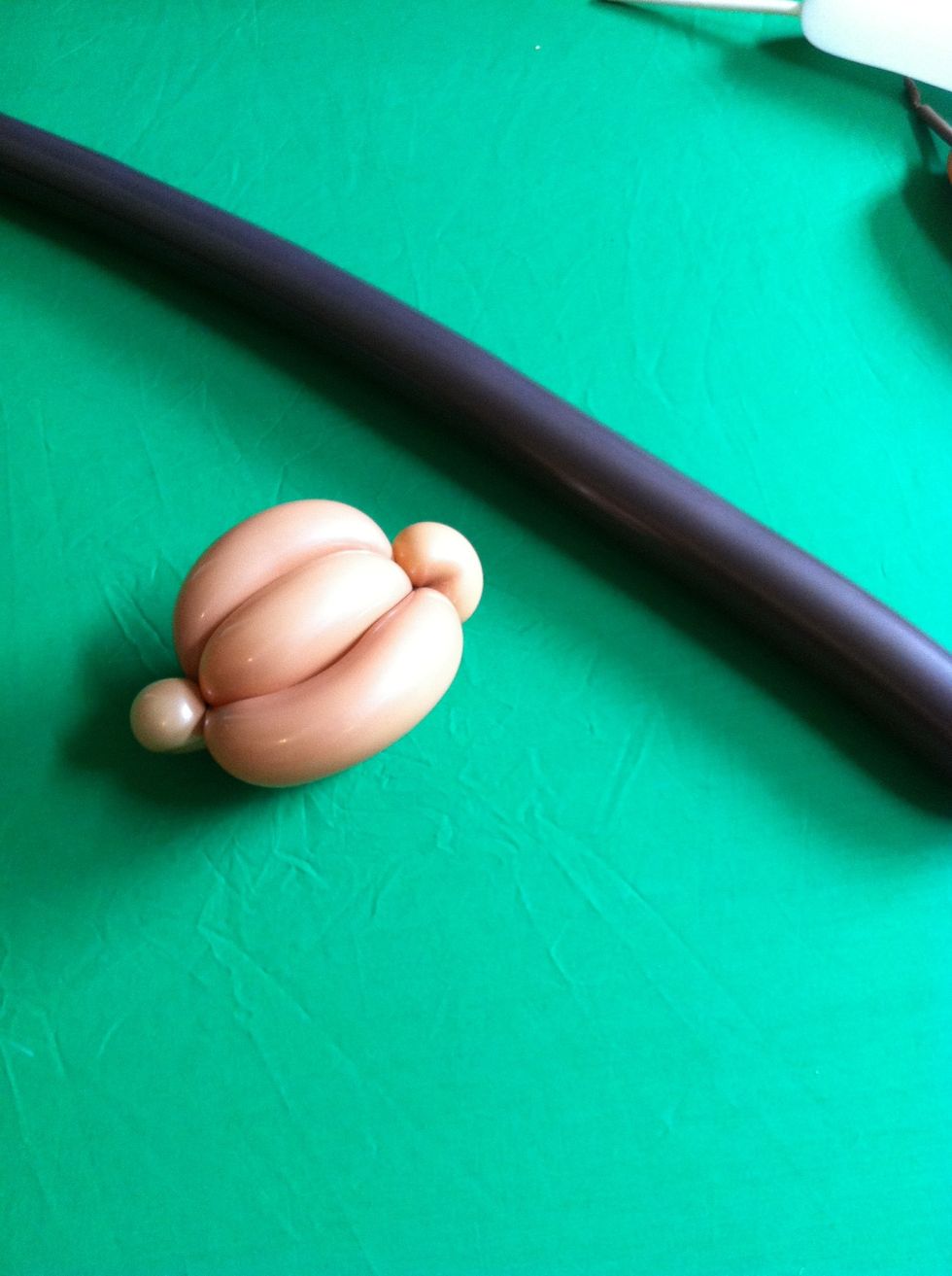 Take chocolate brown balloon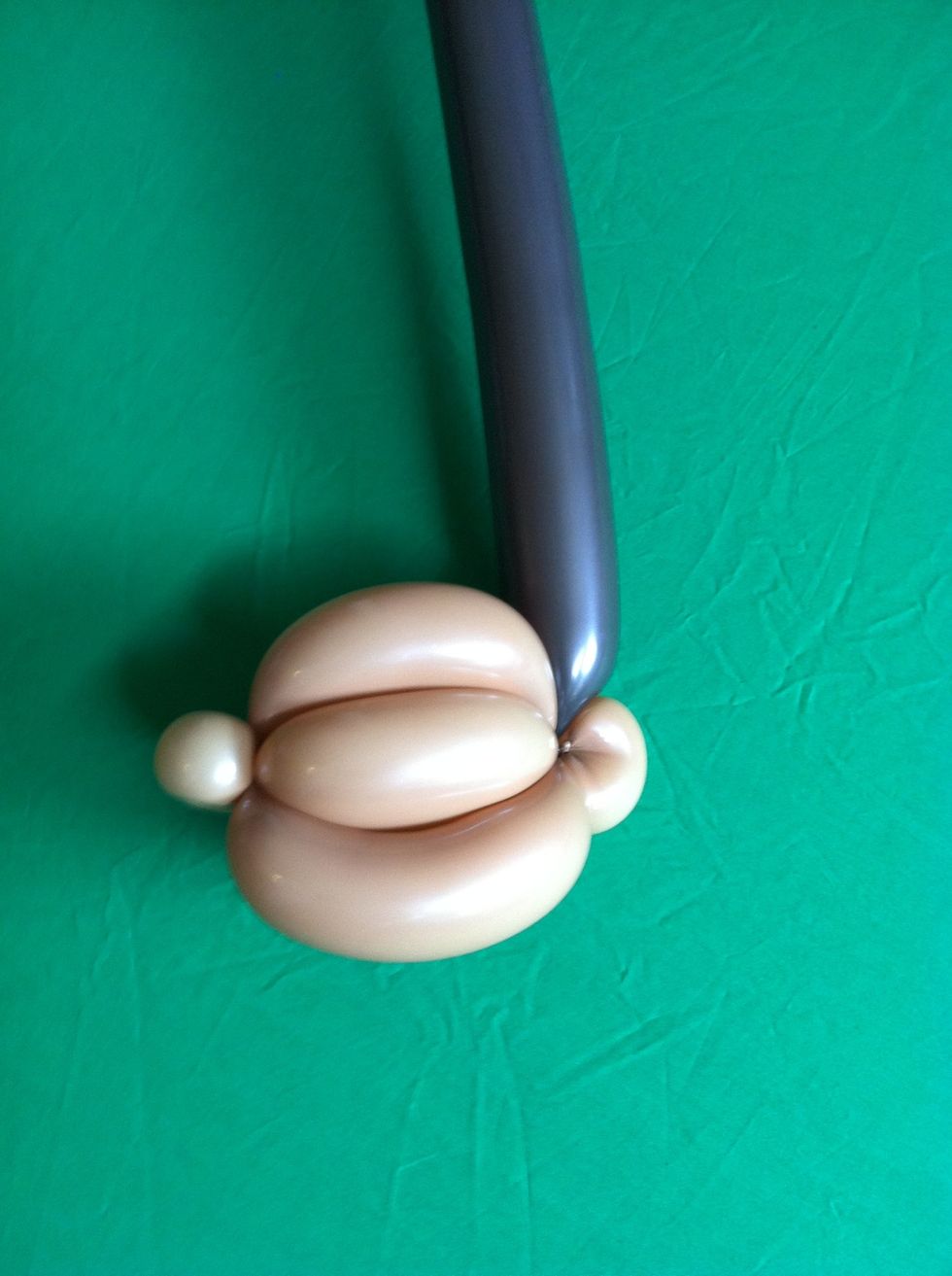 Tie in to ear from nozzle- this will become hair.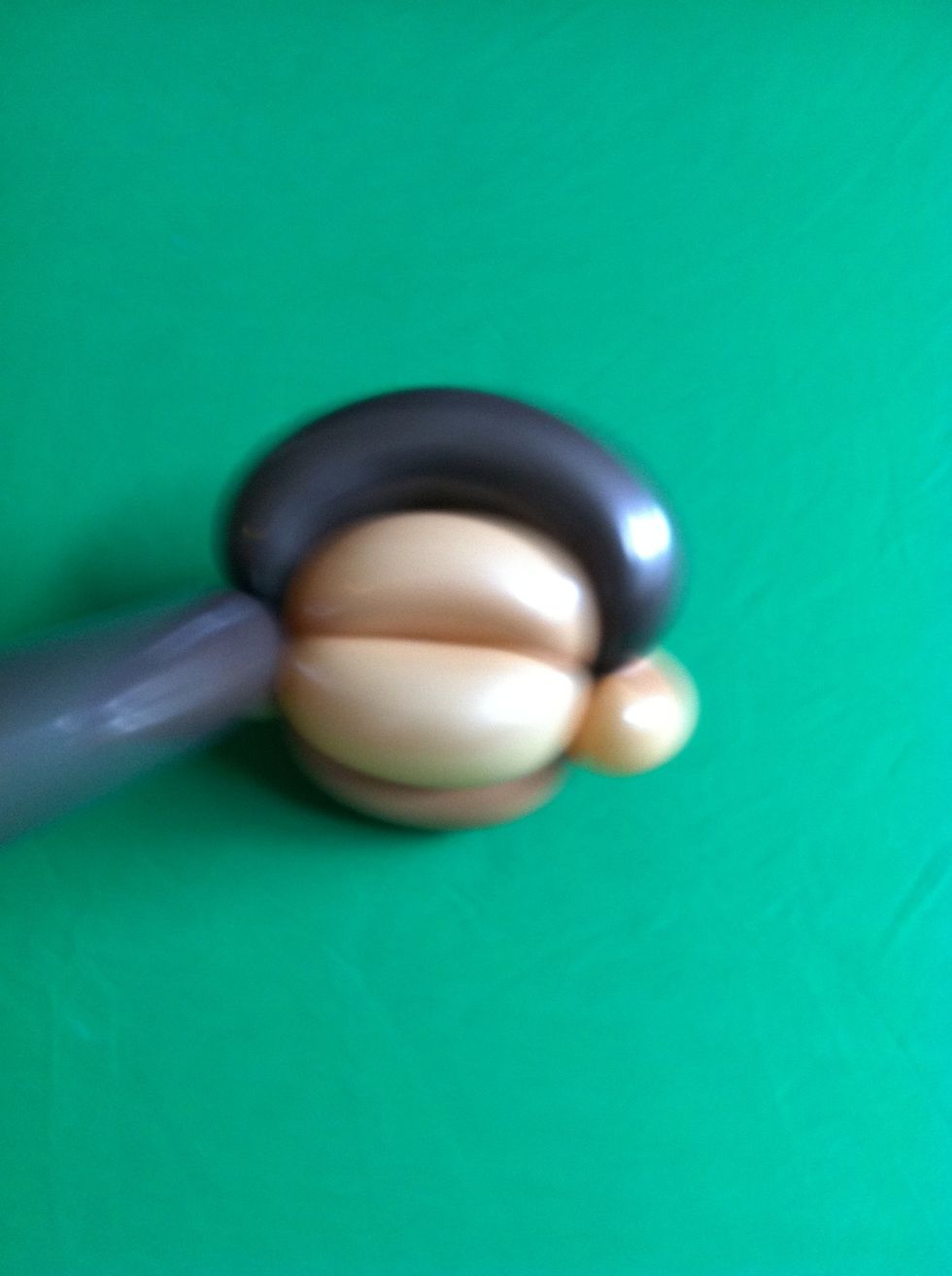 Go from one side to the other and twist into ear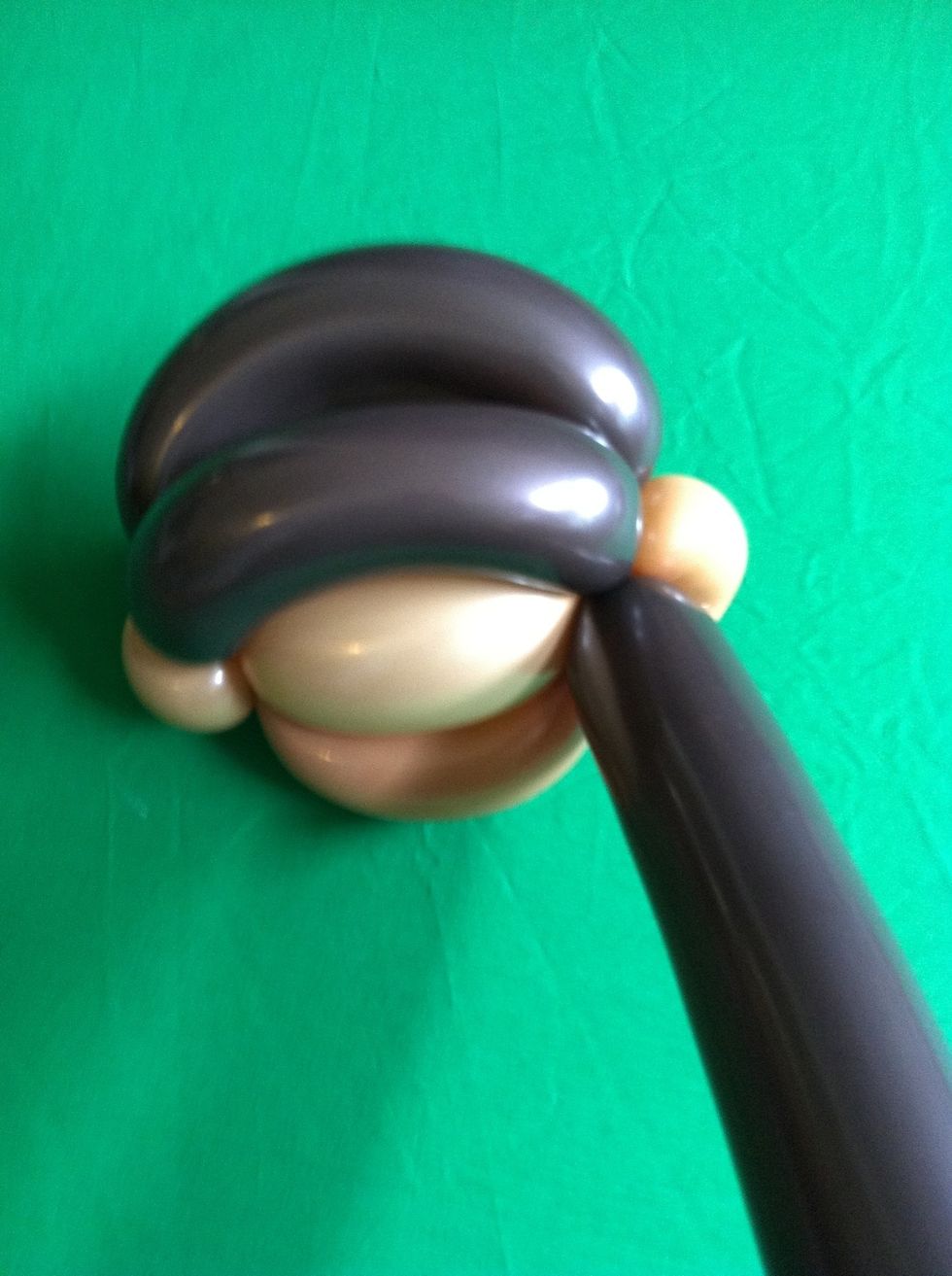 Once more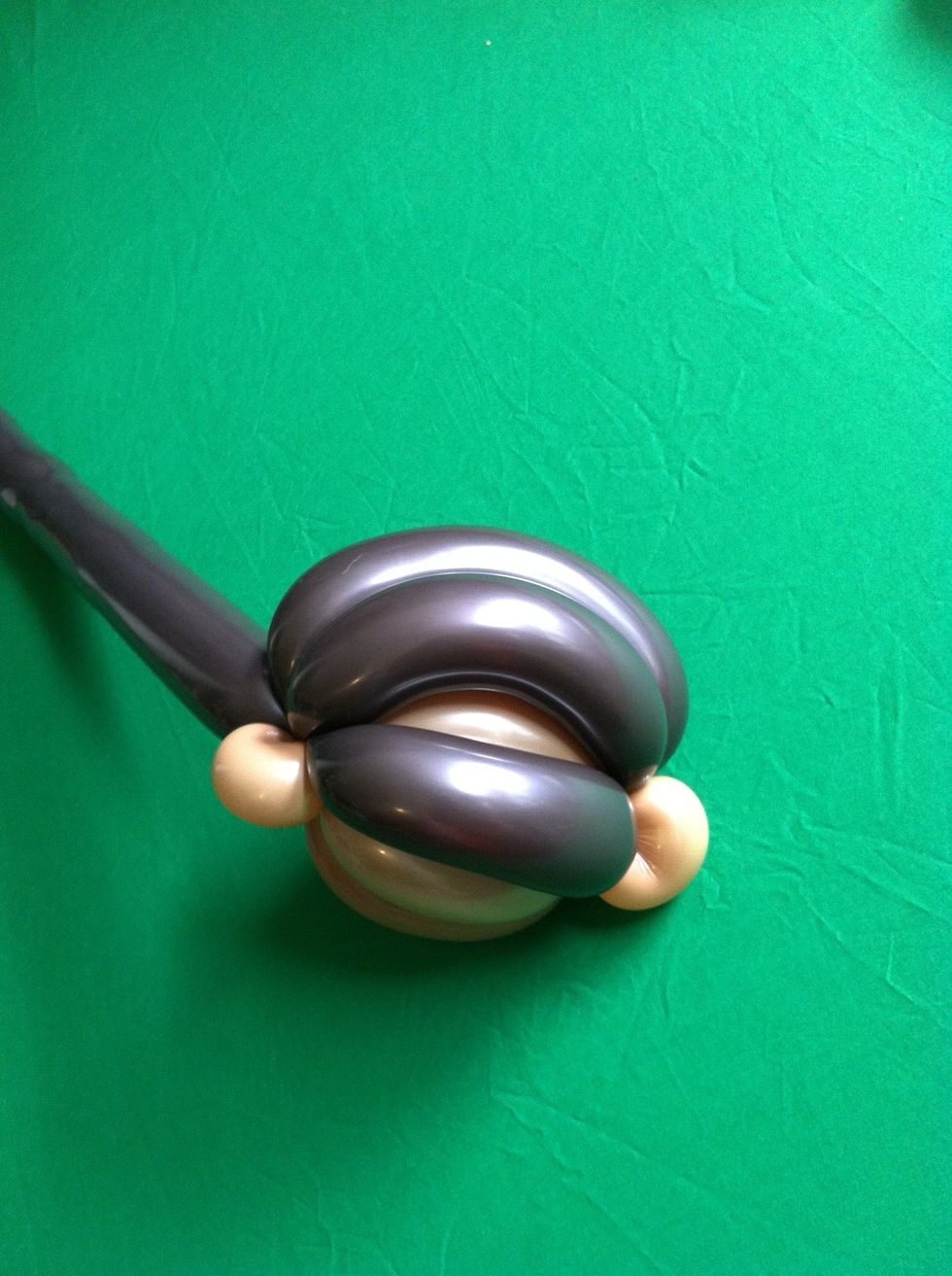 And third times the charm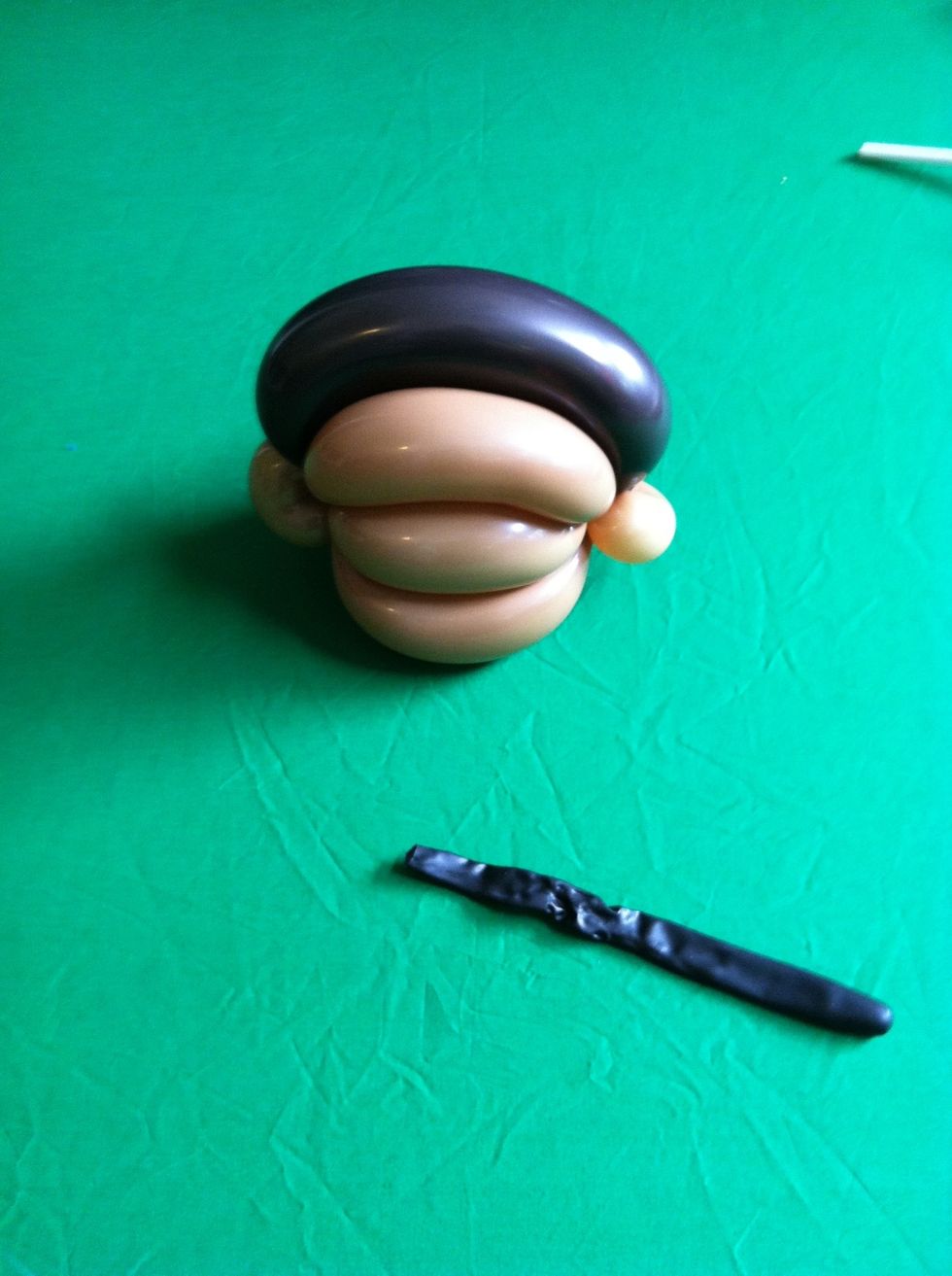 Cut off excess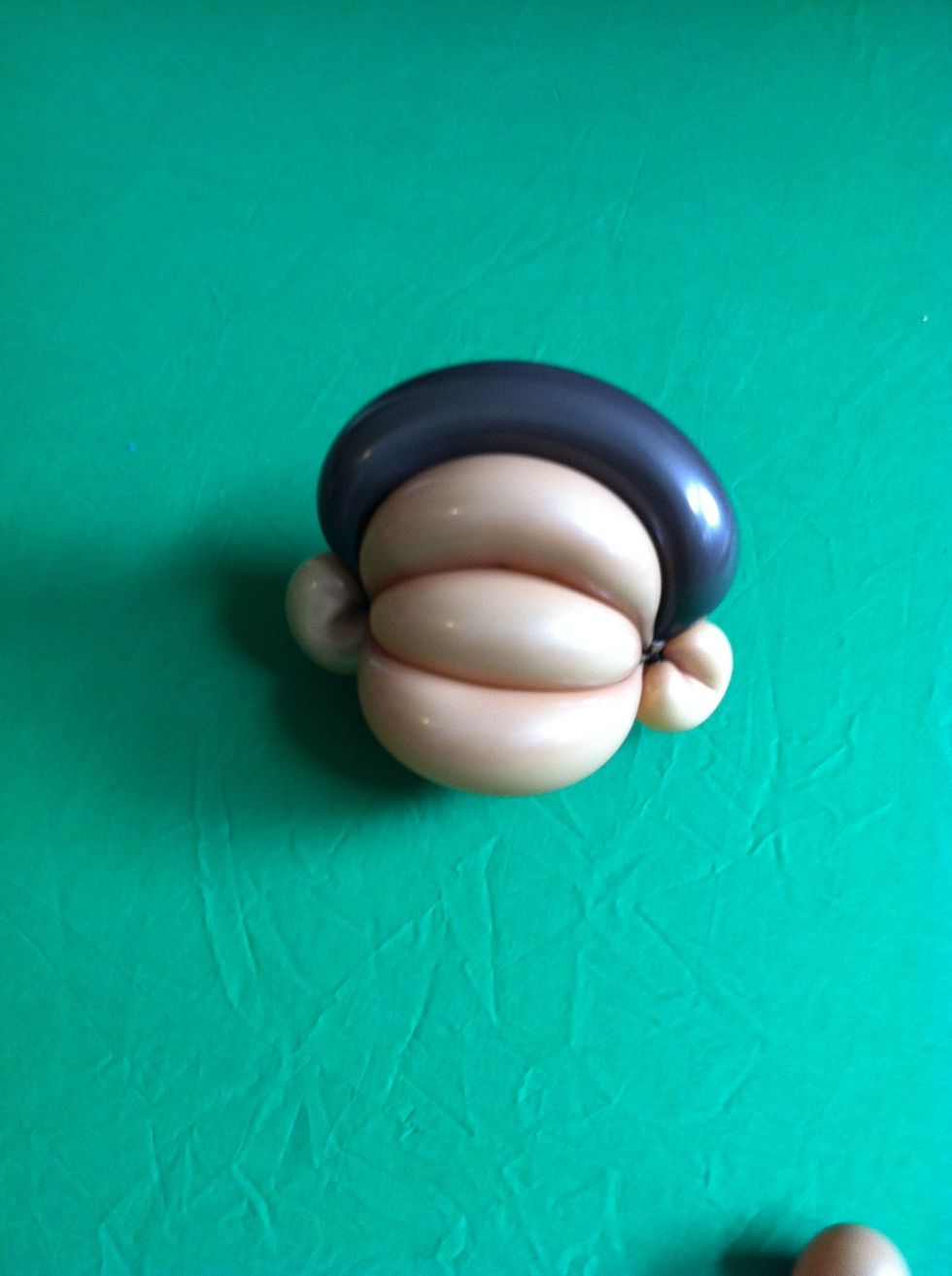 Like so...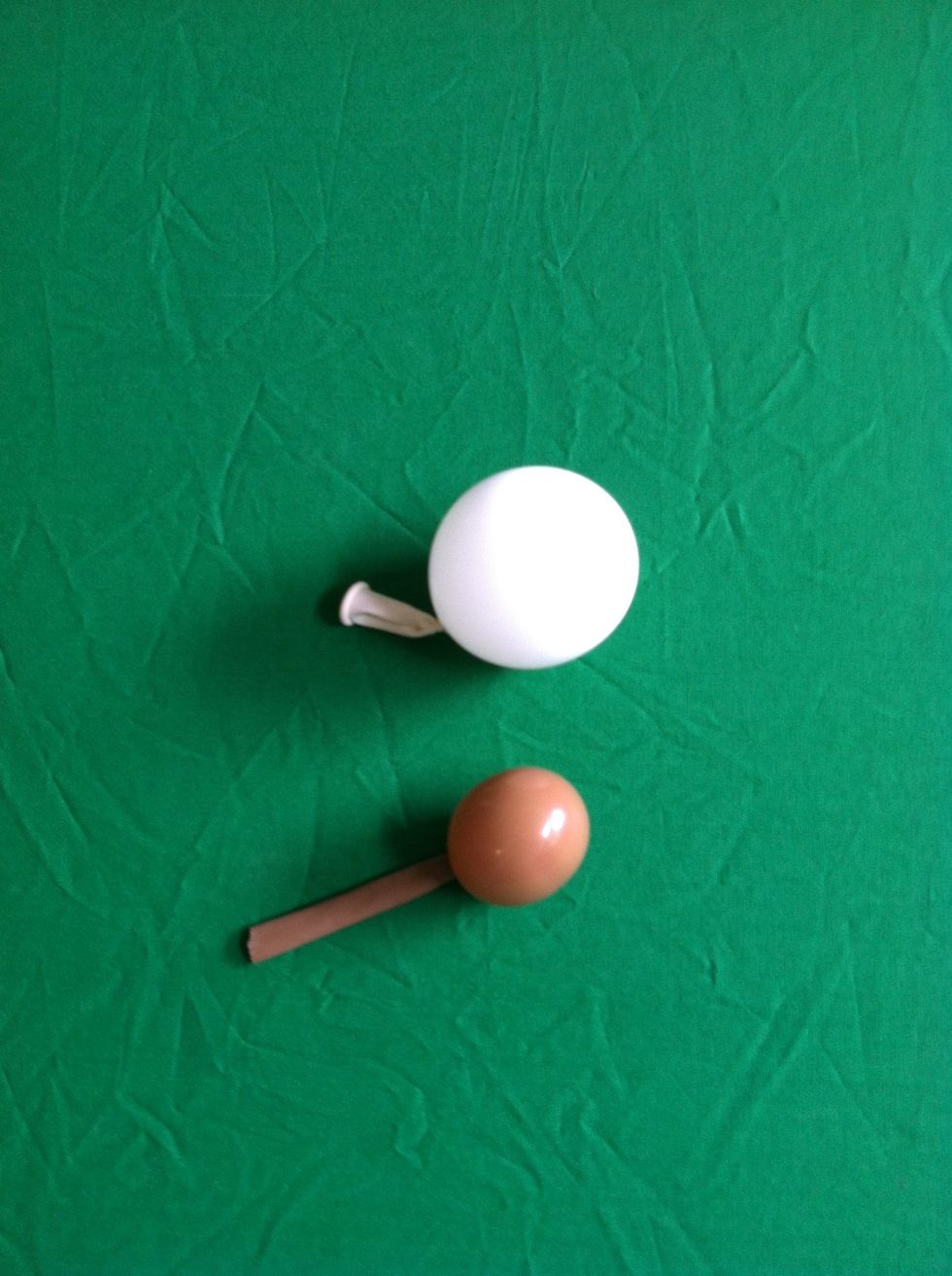 Take small white balloon and mocha scrap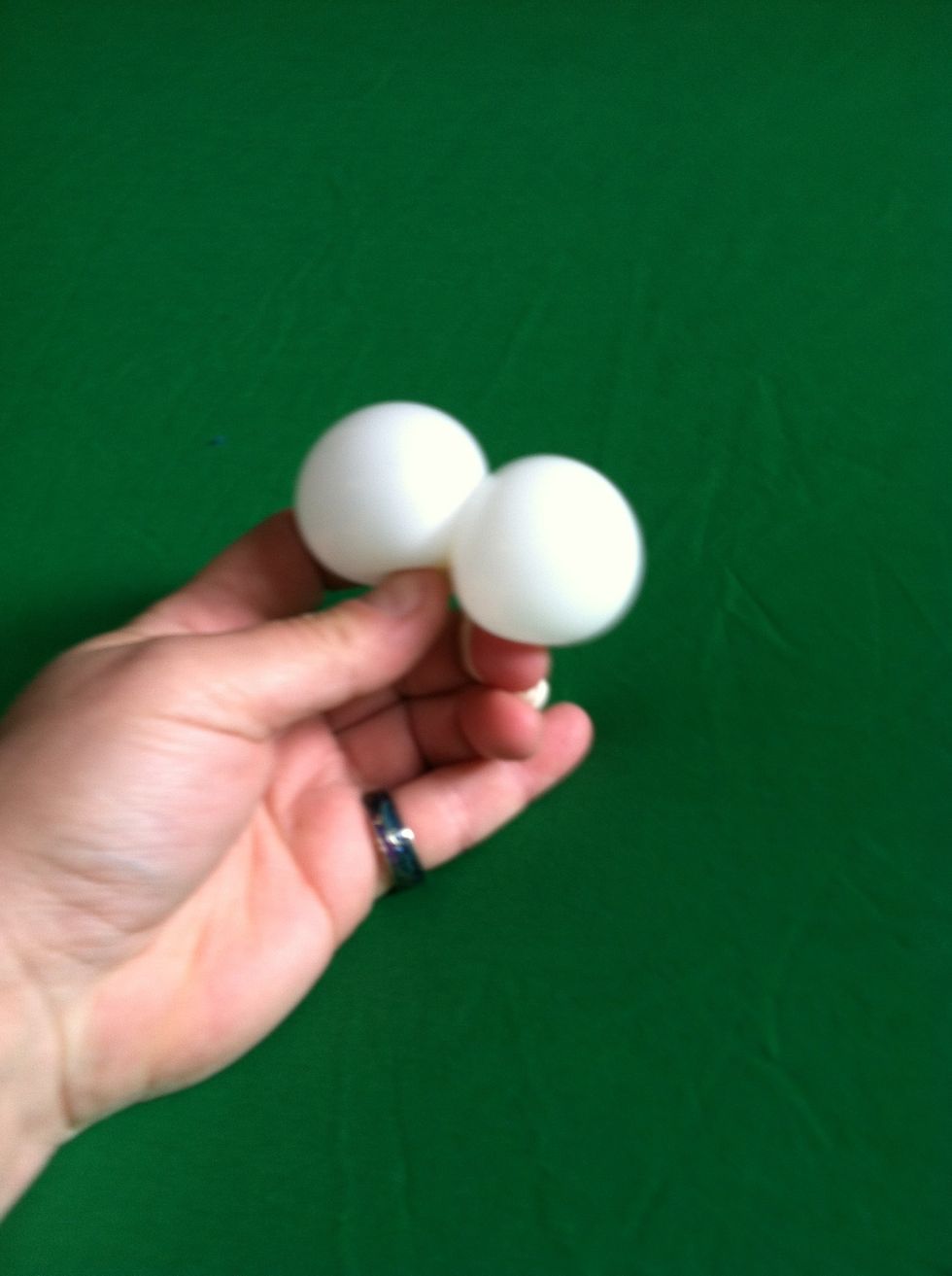 Twist white balloon in half using nozzle to secure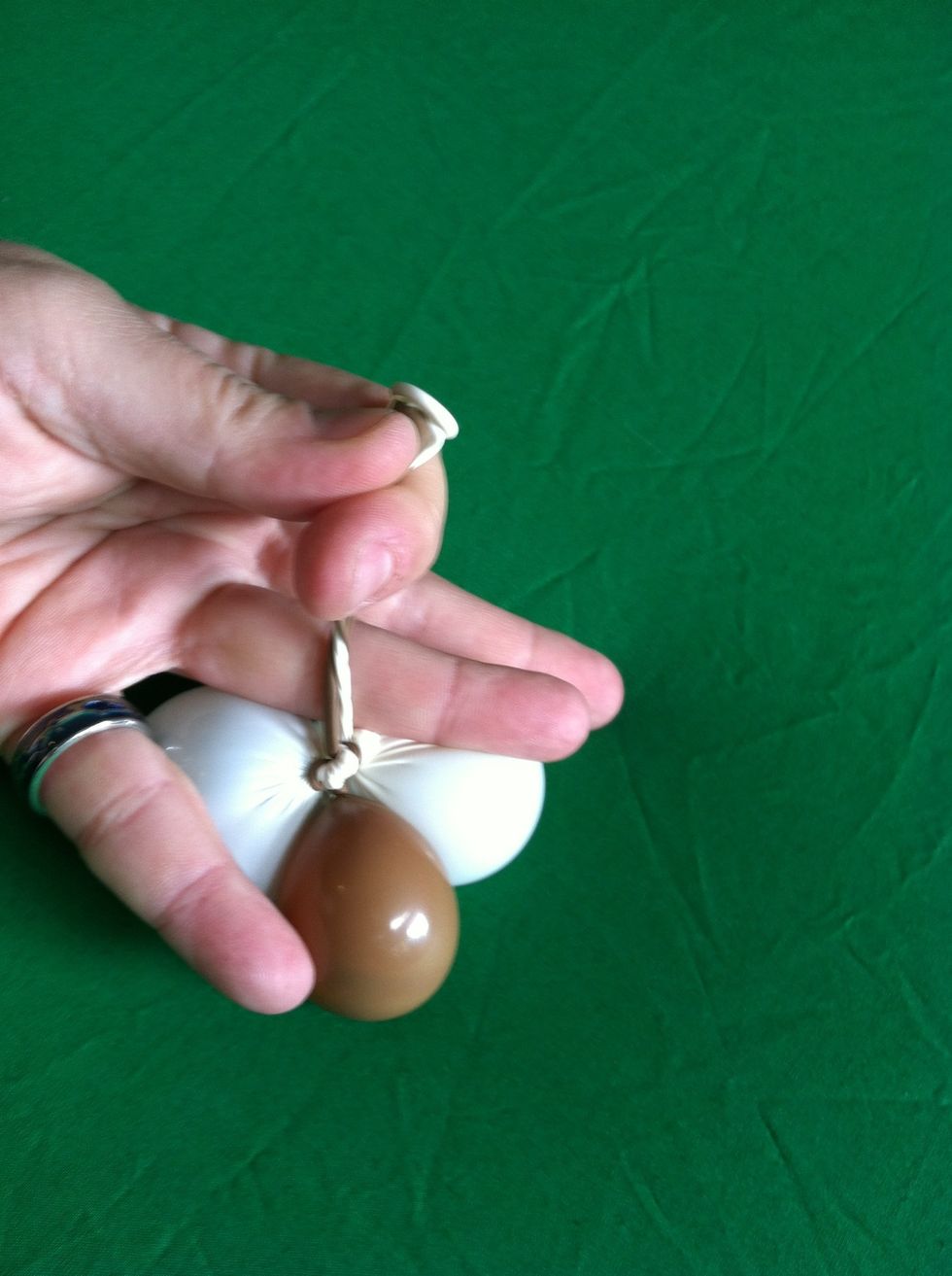 And tie to mocha bubble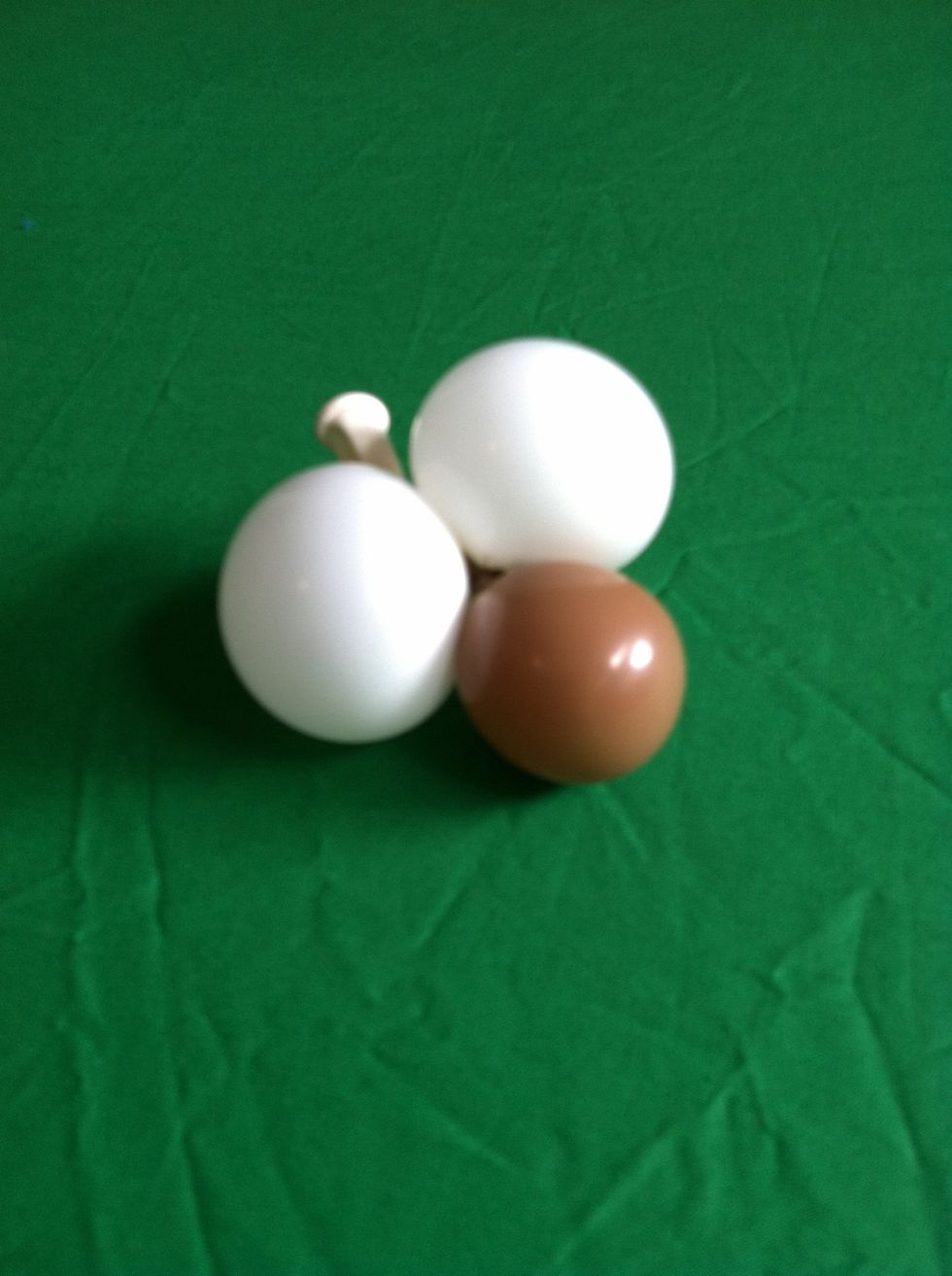 Like so... Leave tails attached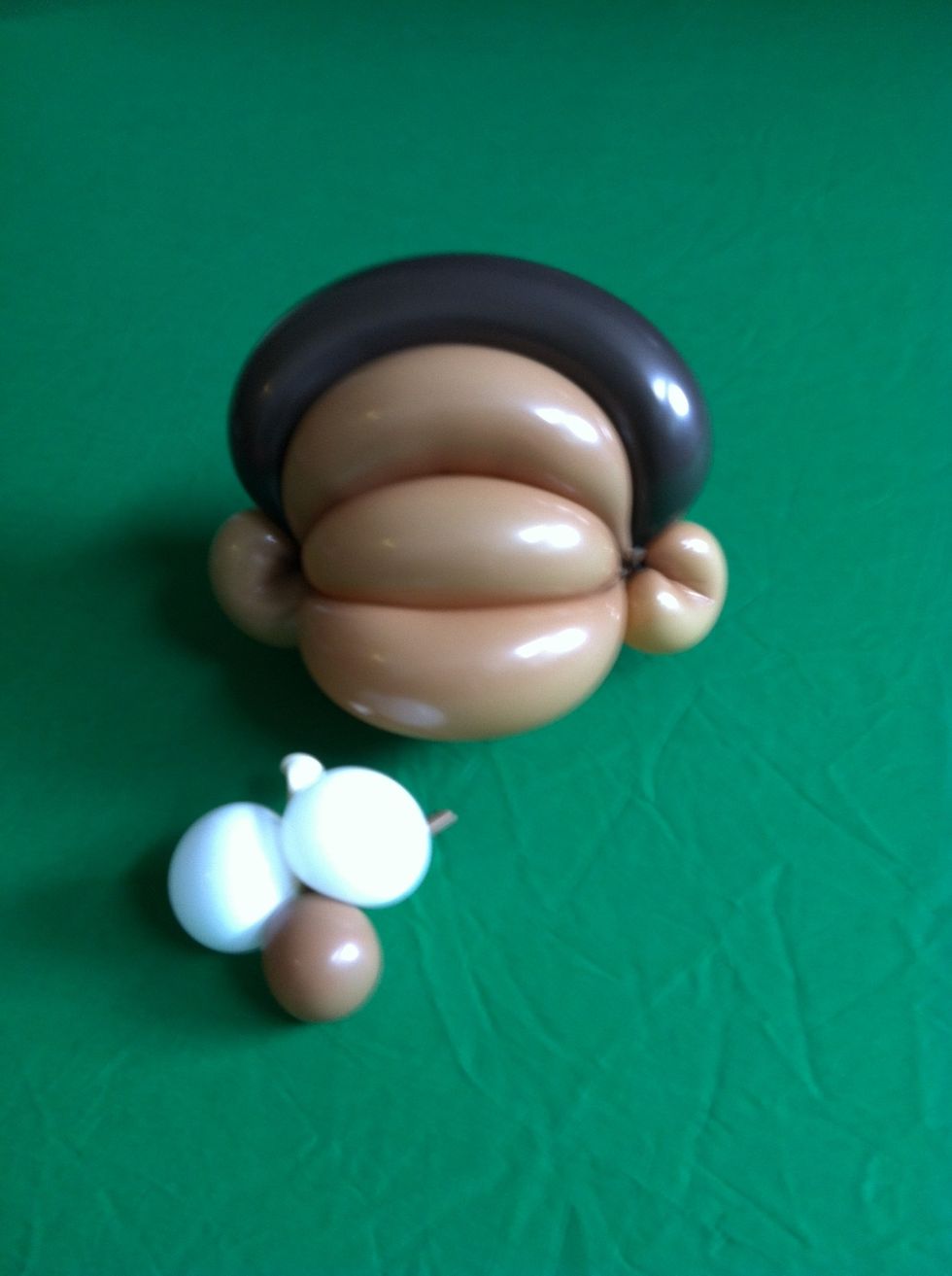 Put the eyes and nose between the forehead and lips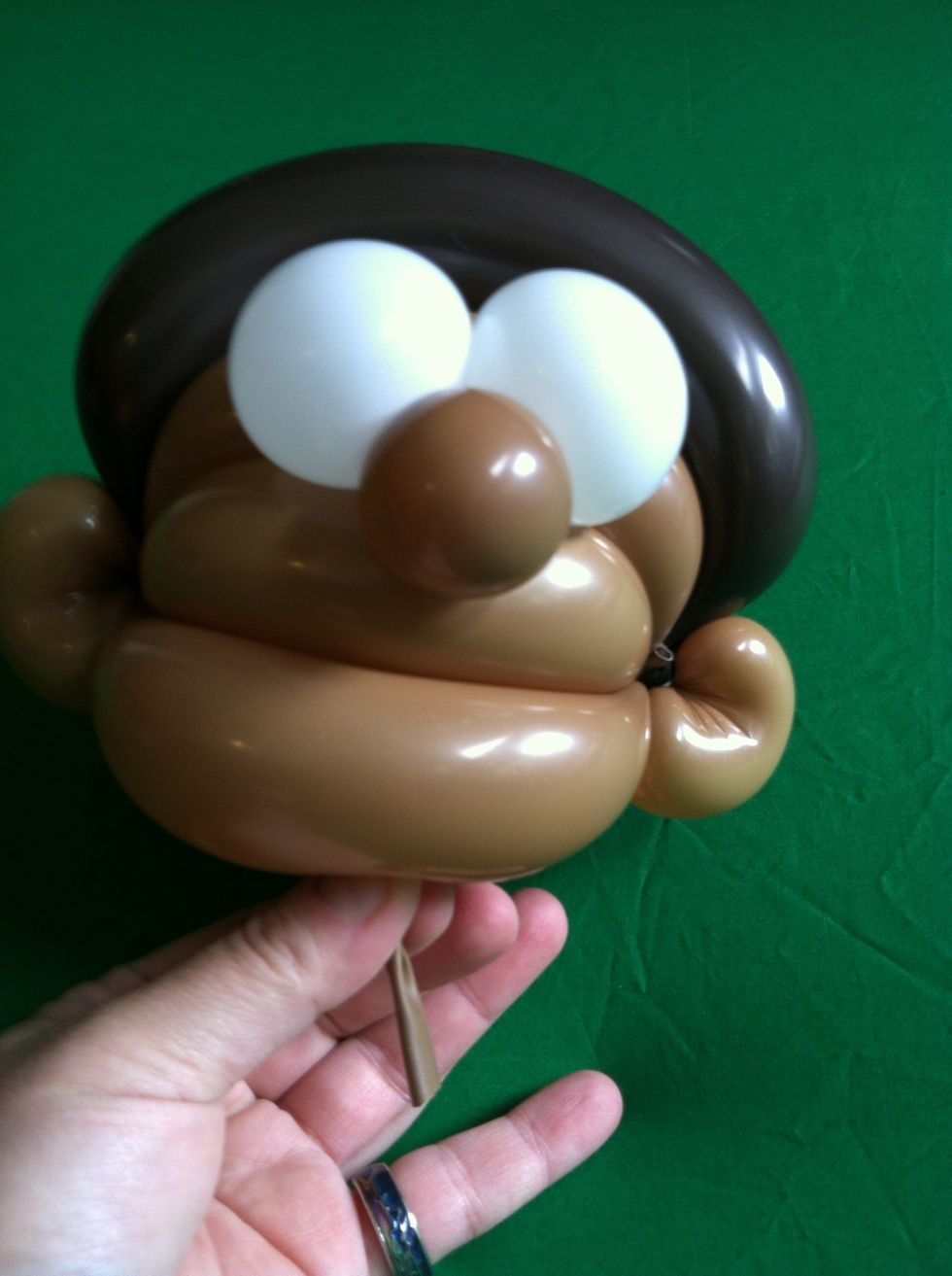 Like this... Be sure to pull out the tail from the nose as this is how you will attach the head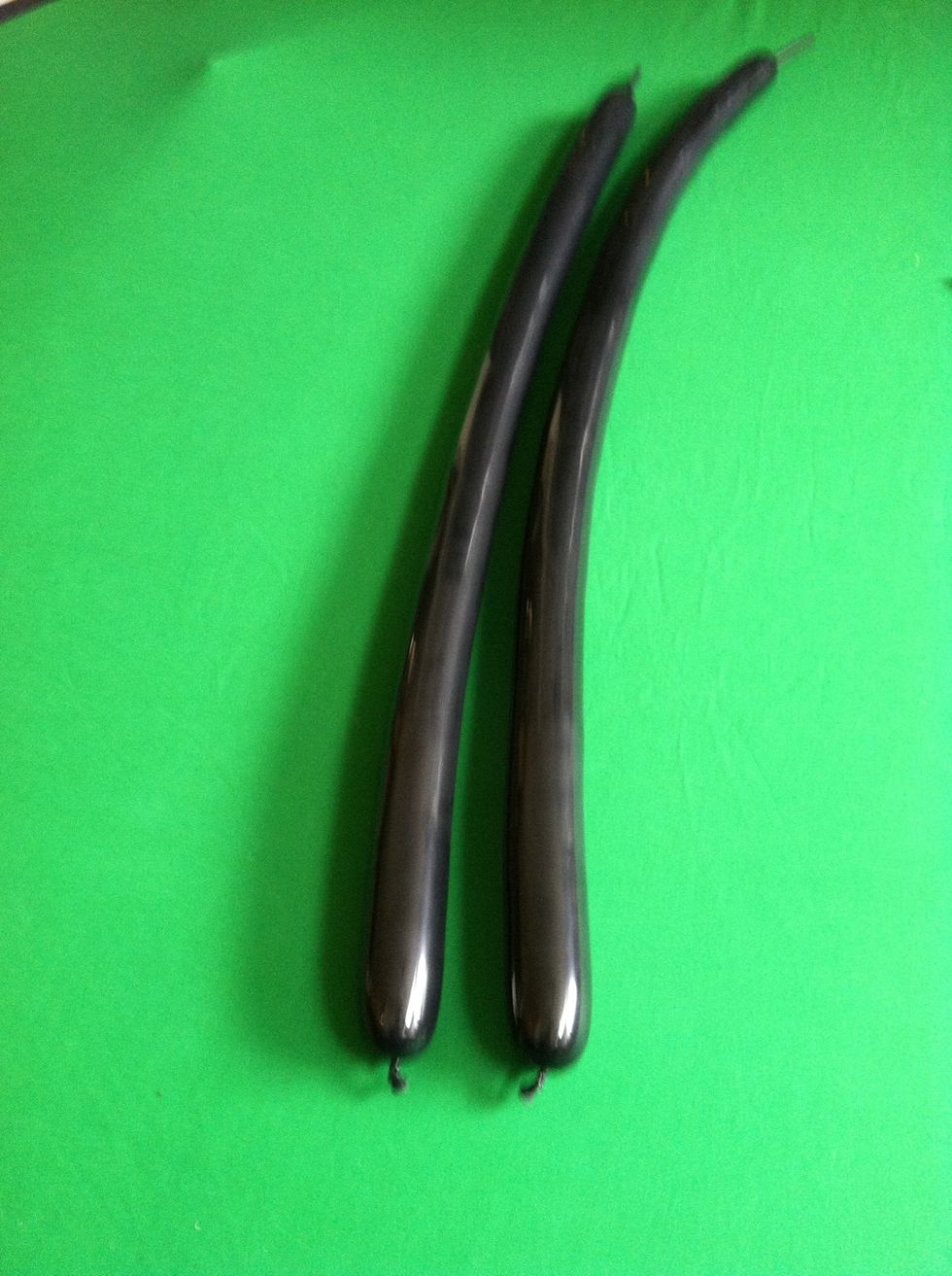 Now take the two black balloons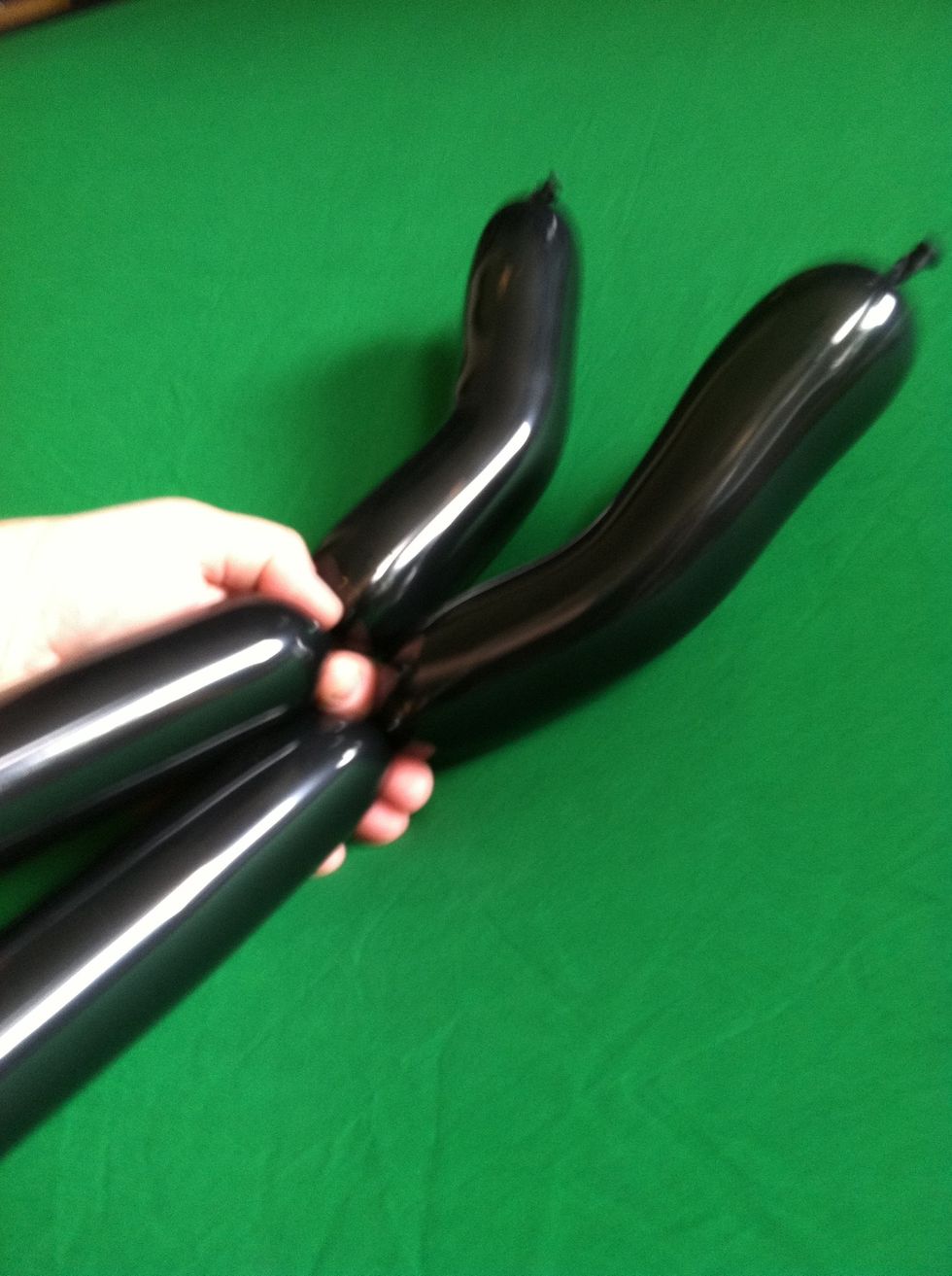 Twist off a 9" section on each balloon and give it a little bend.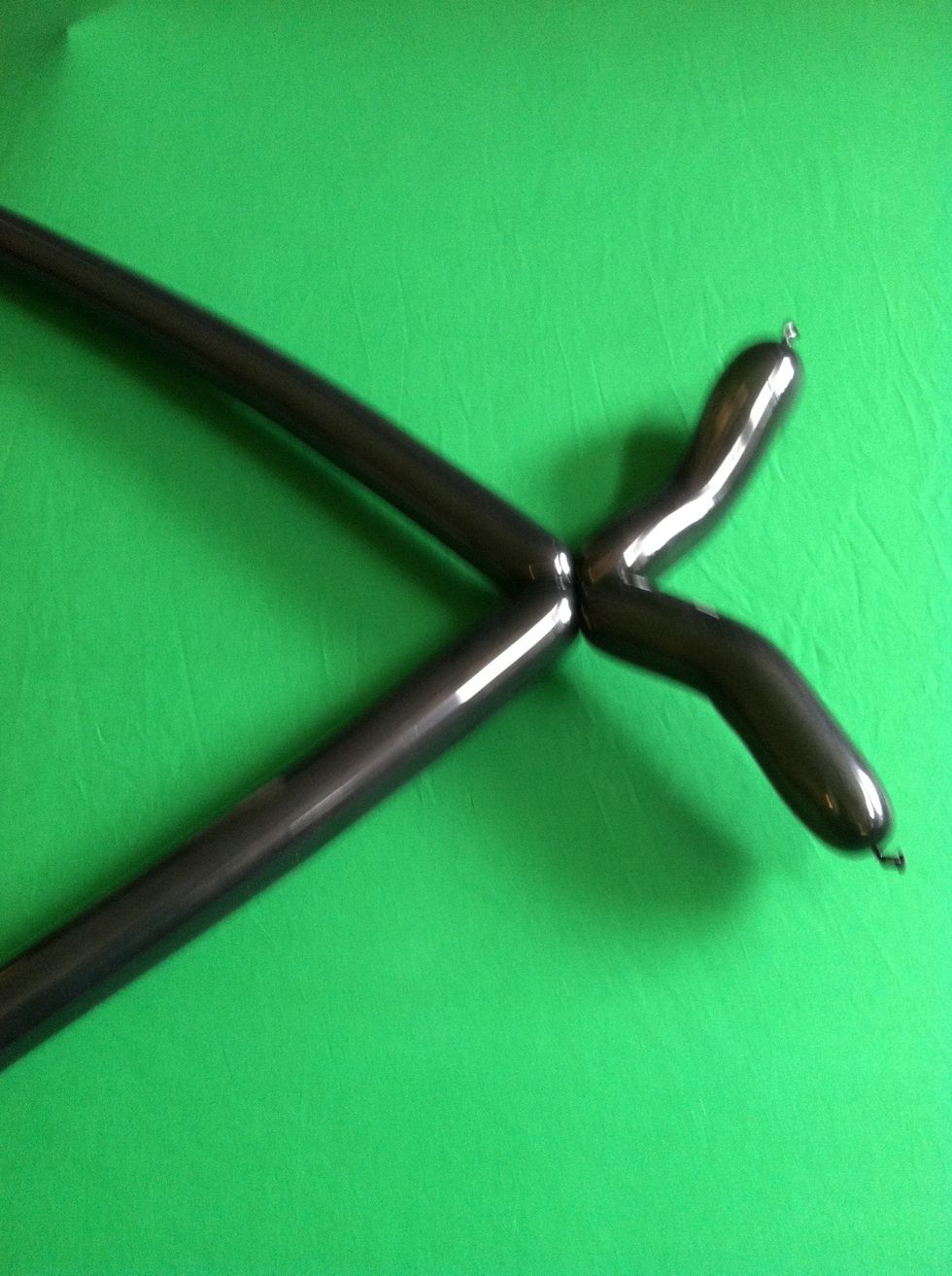 And twist them together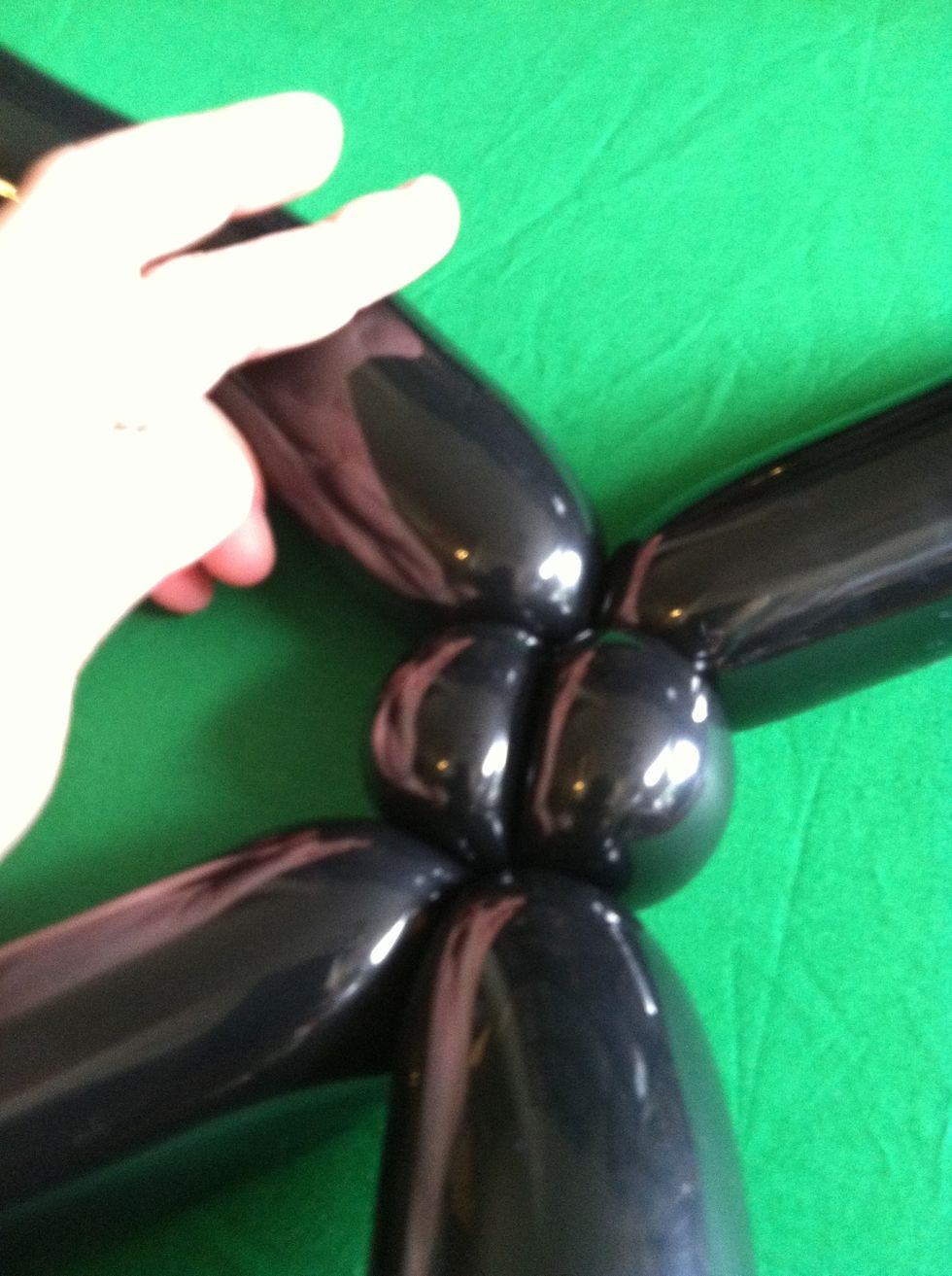 Now make a small set of bubbles under the arms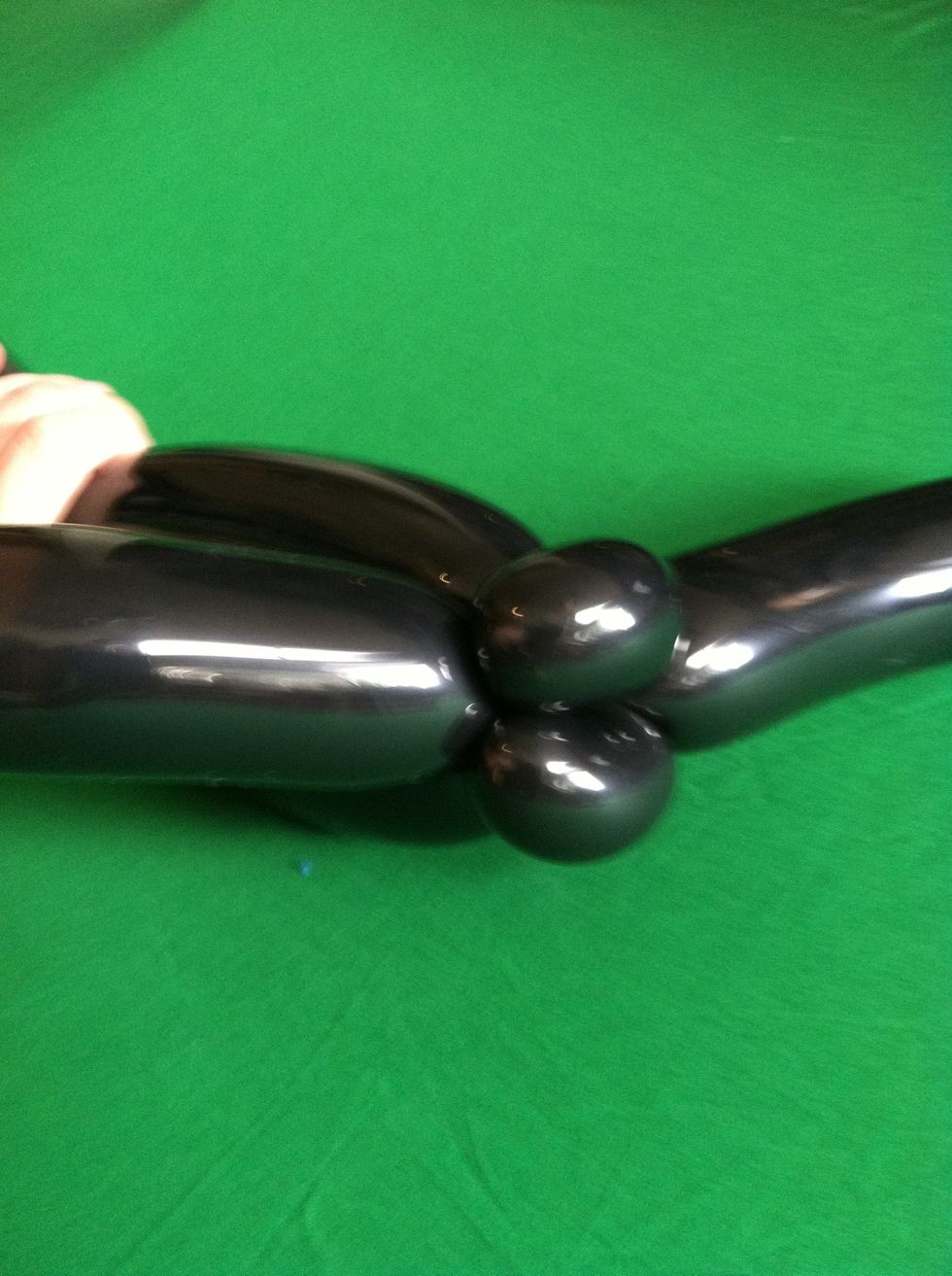 And pinch twist them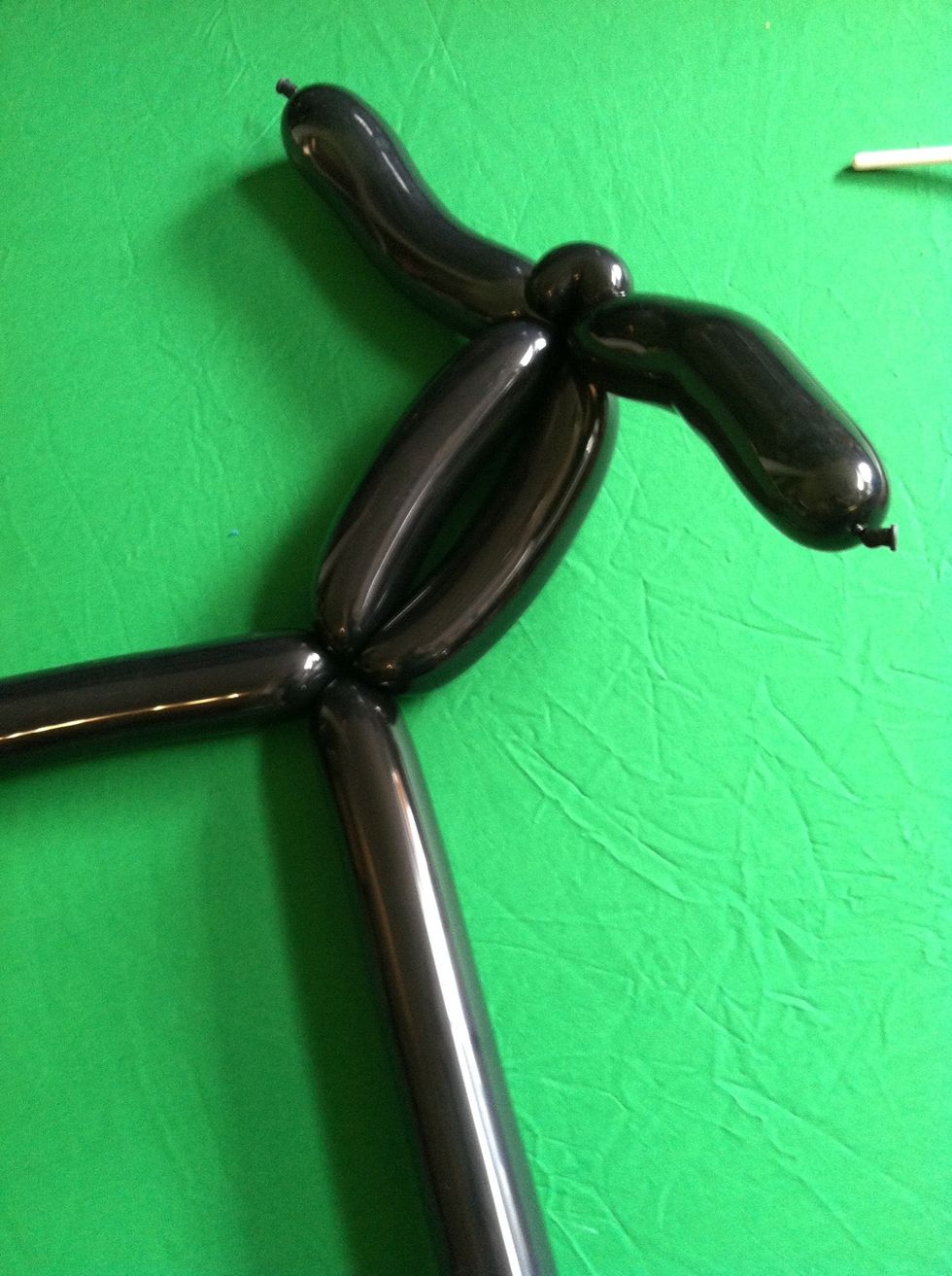 Twist off 9" bubbles from both balloons and twist together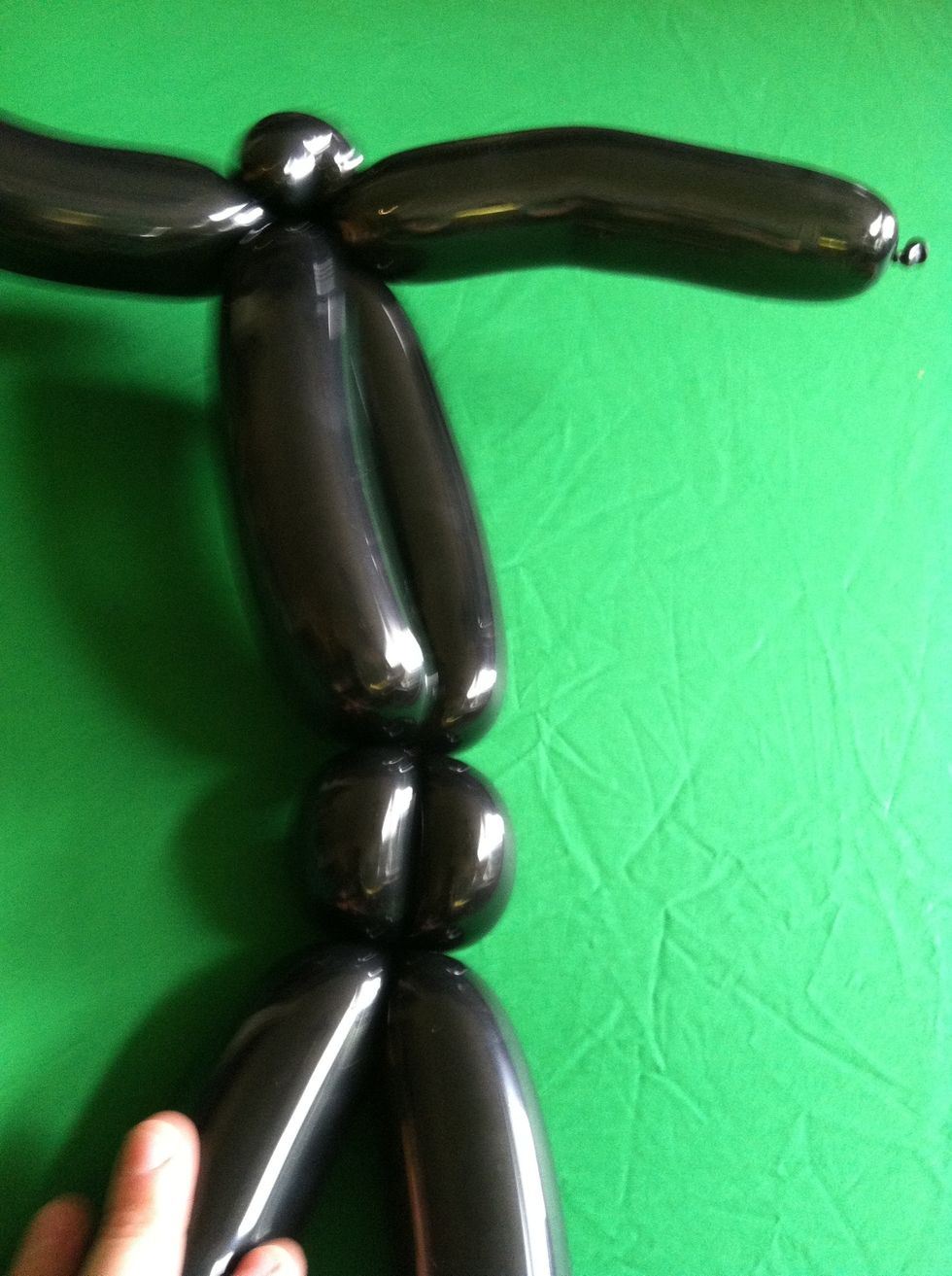 And twist off small bubbles under the body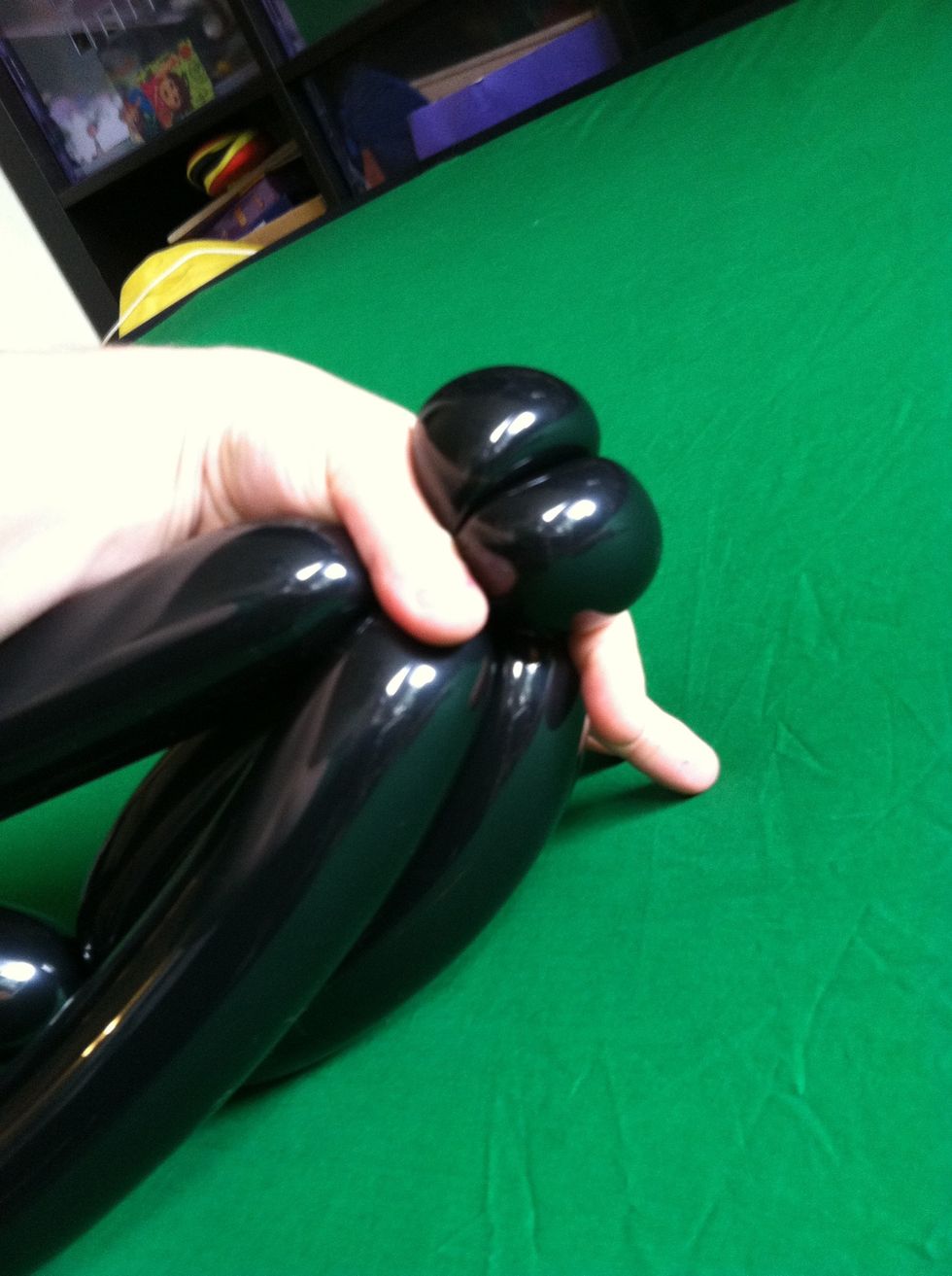 Squeeze together and pinch twist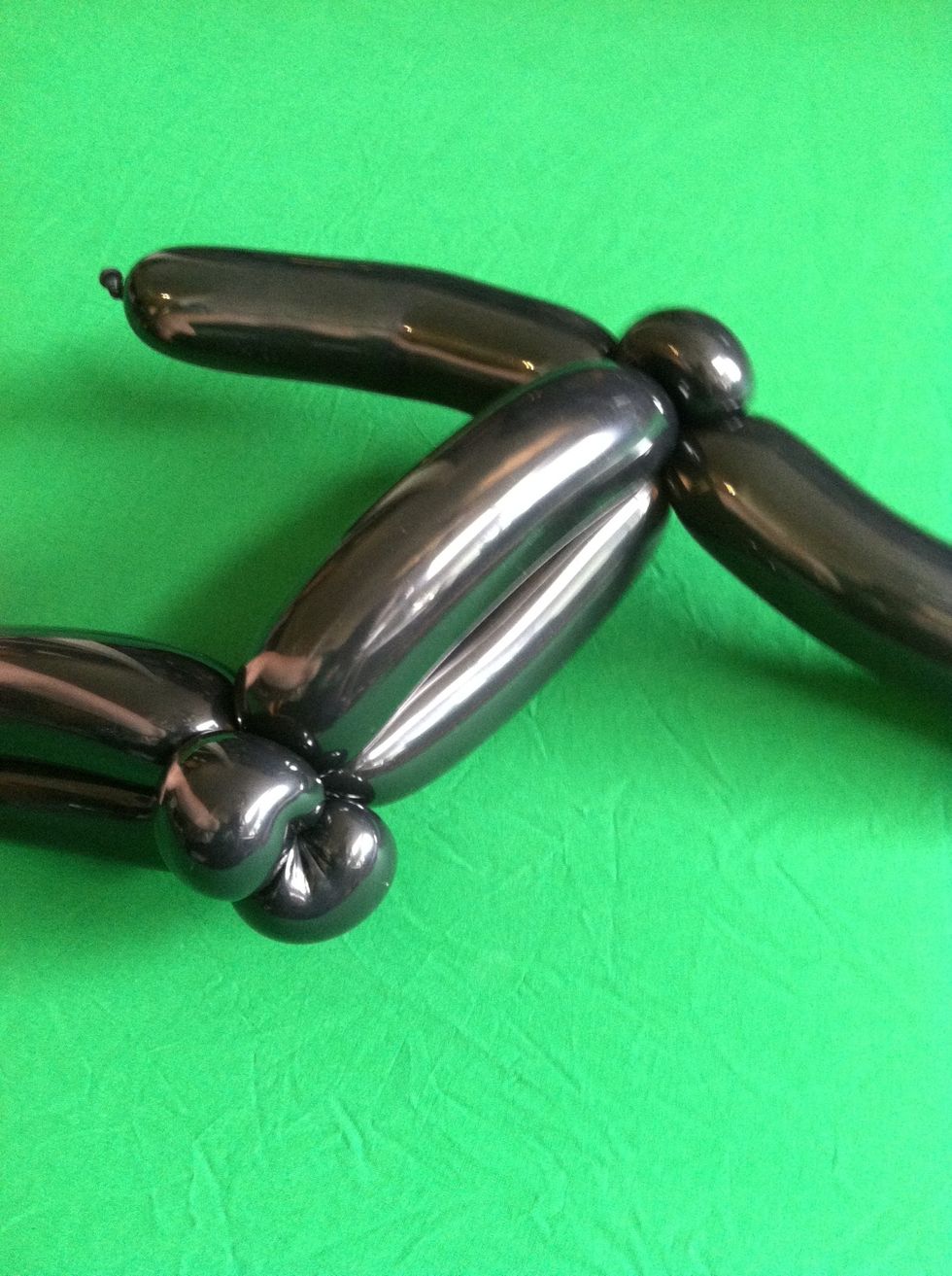 Like so..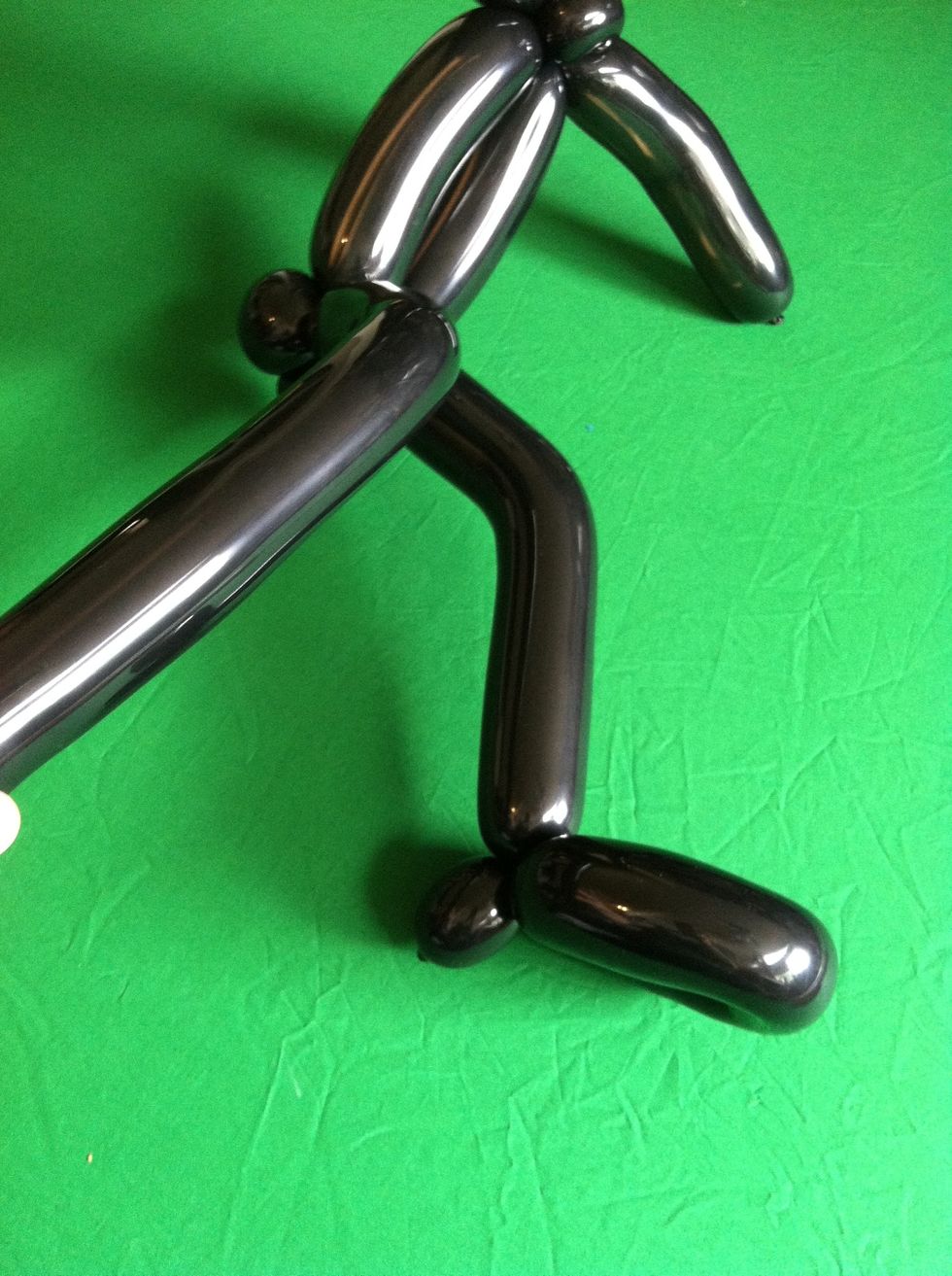 Twist basic loops at base of legs. It's ok if feet are a little big- he's got big shoes to fill ;-)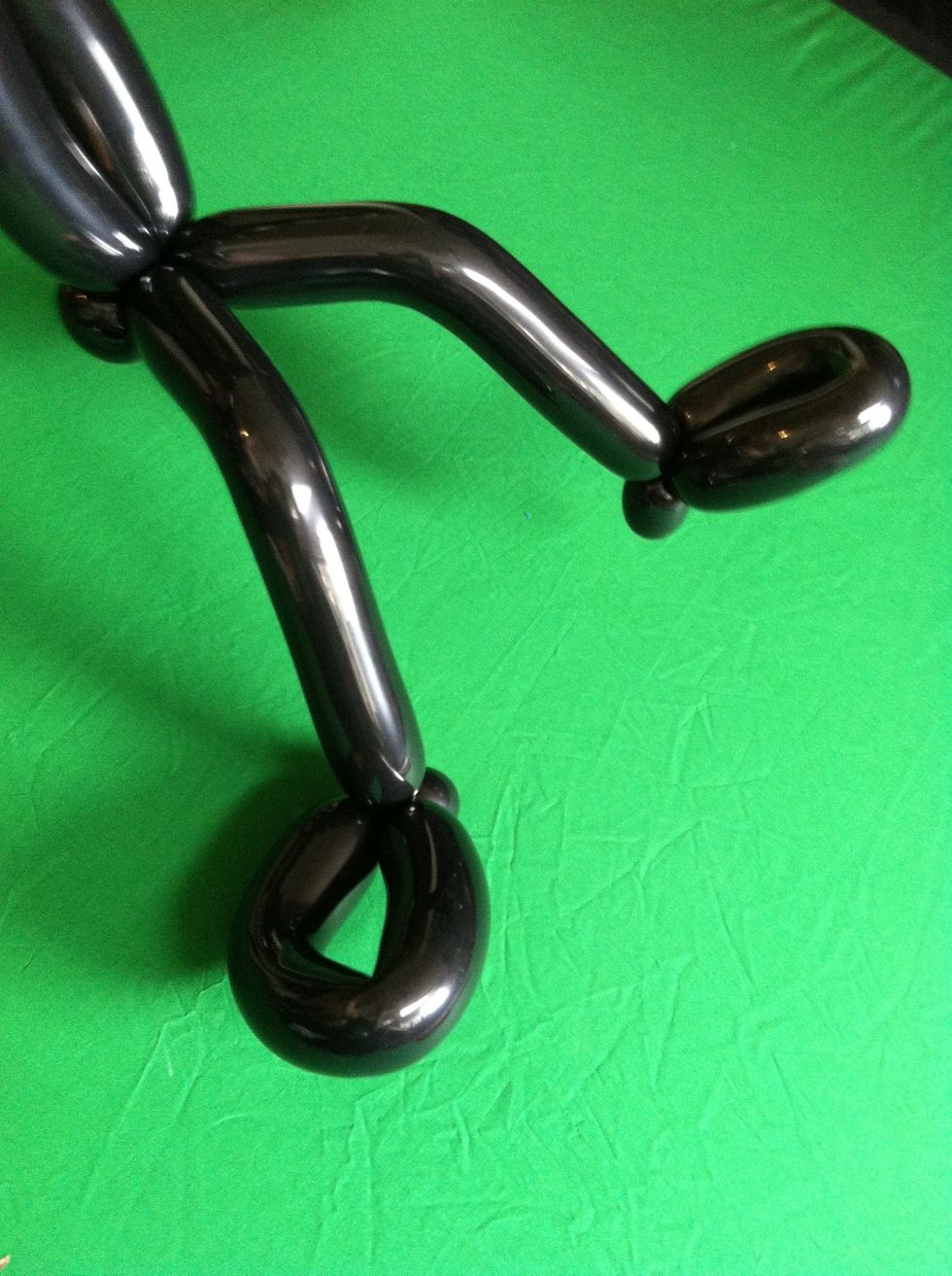 Do the same on both sides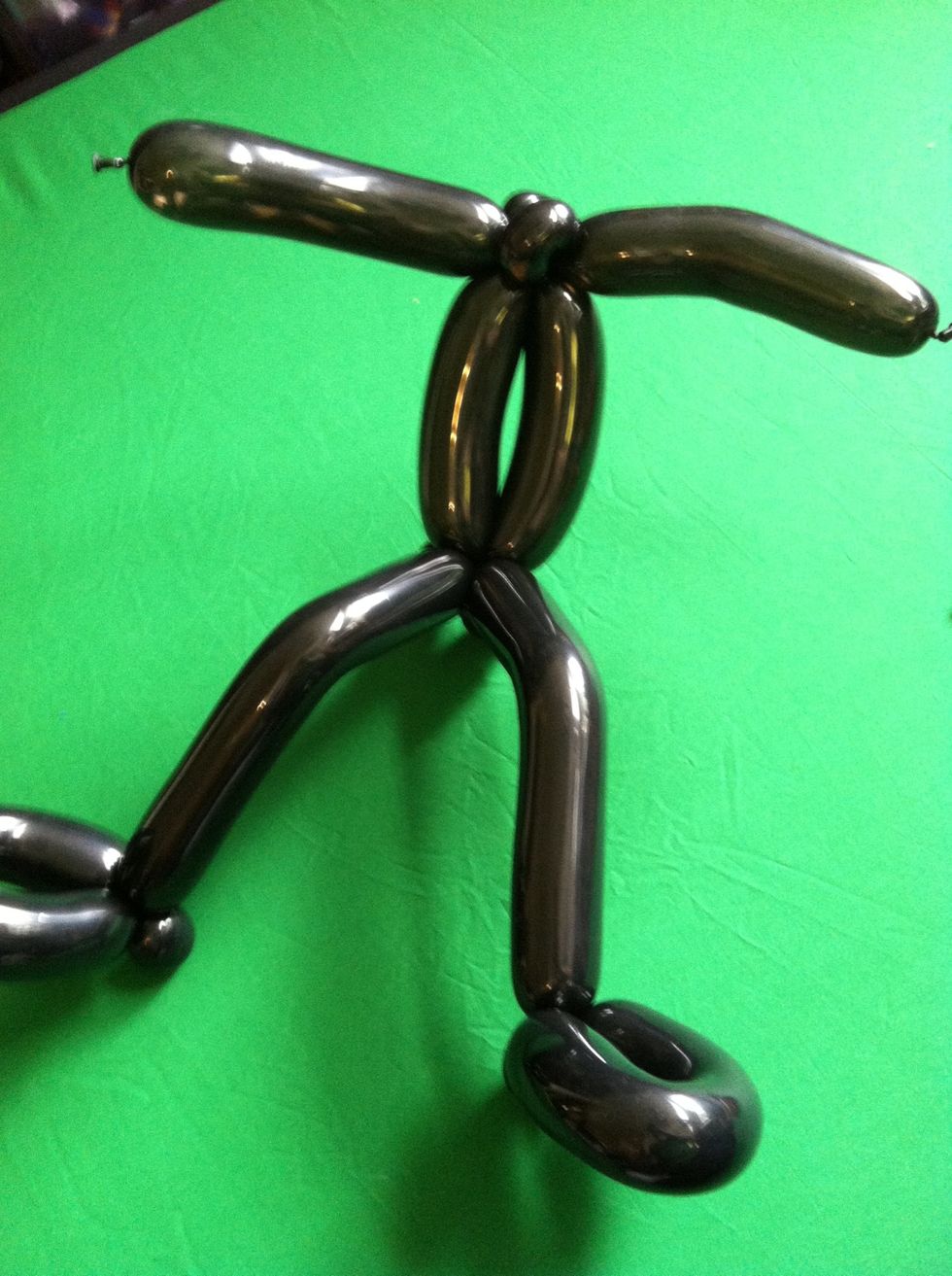 Here's the body base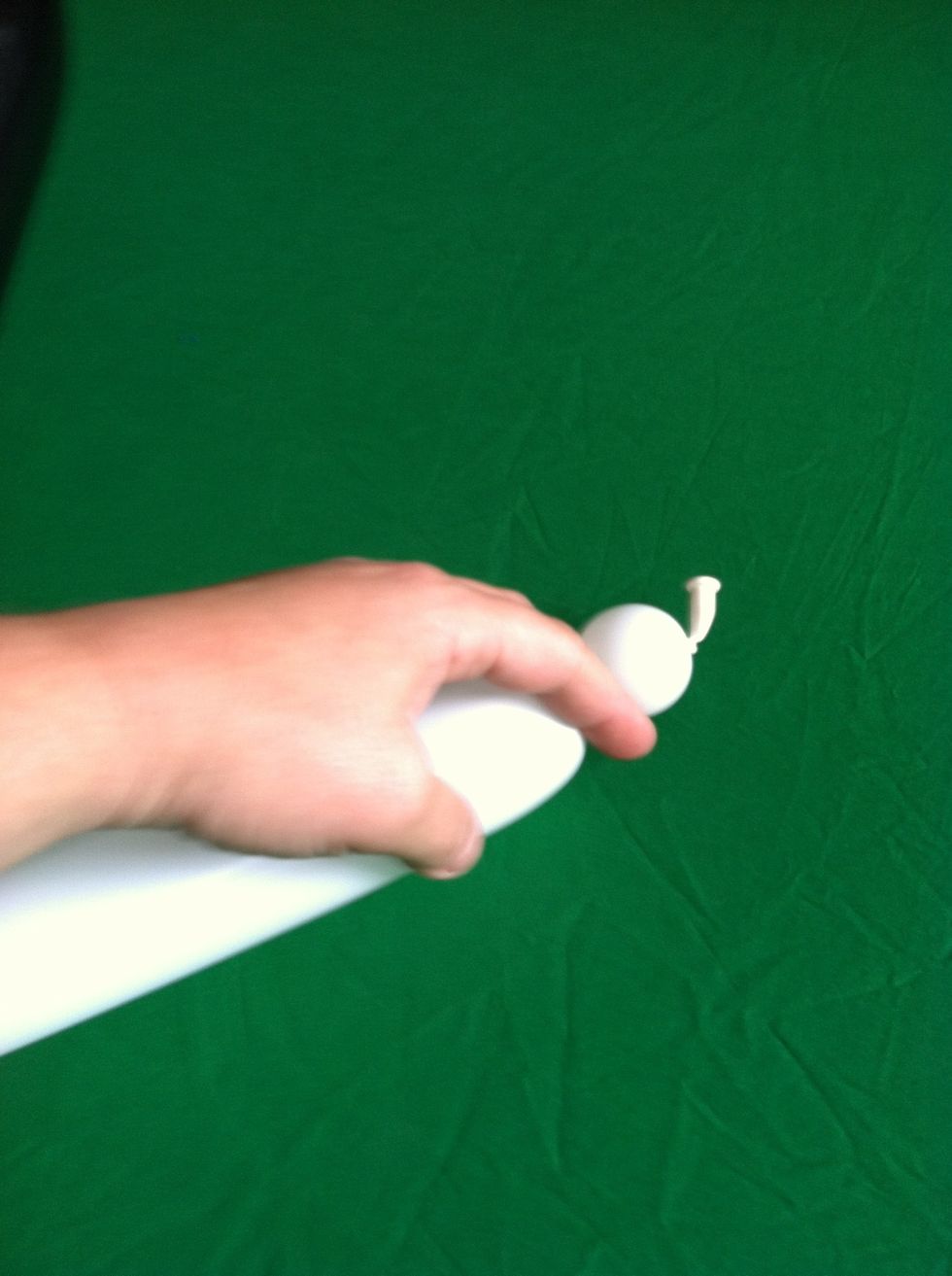 Take white balloon and twist off a small bubble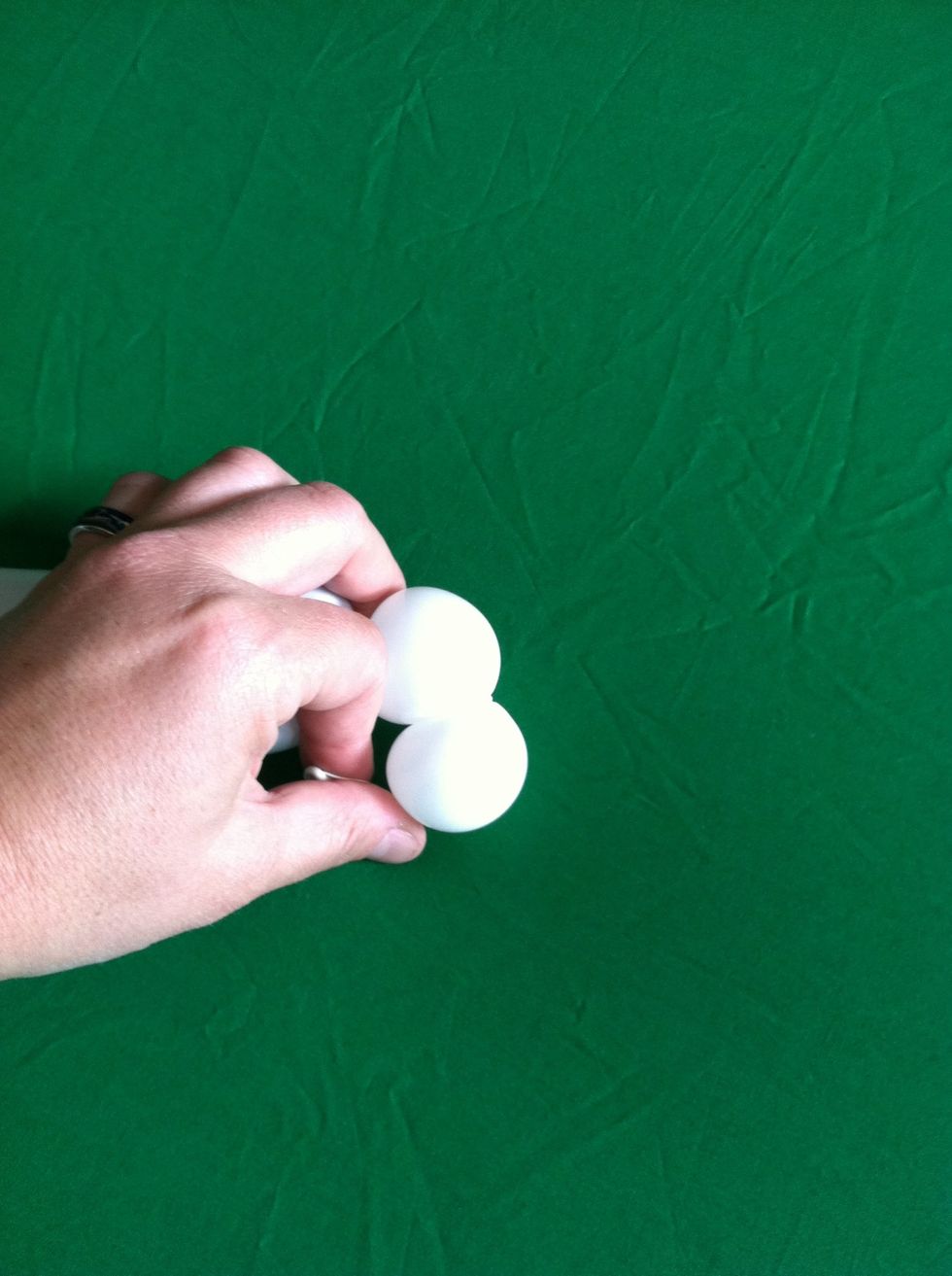 And make a second one the same size and twist together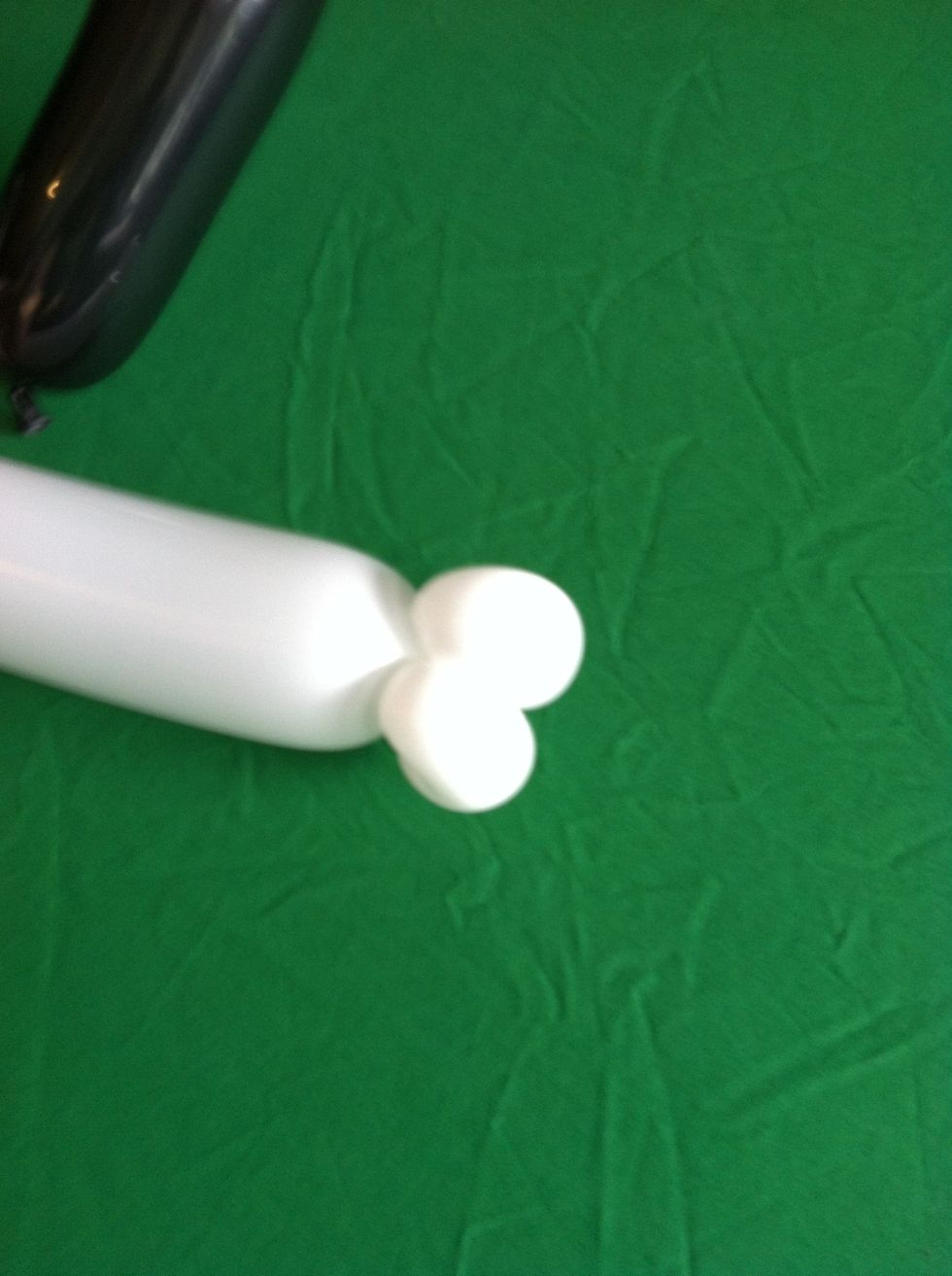 And pinch twist them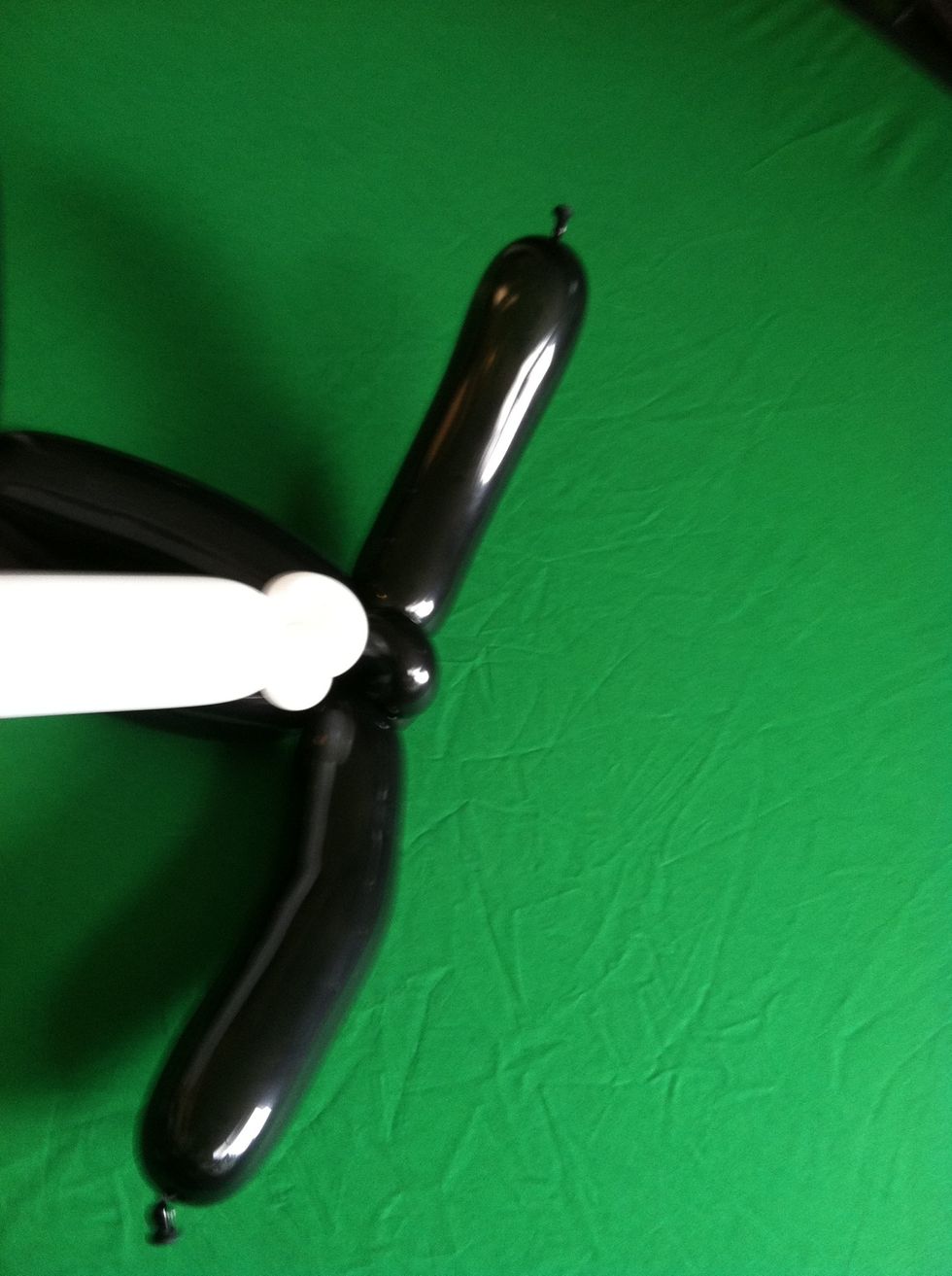 Attach to body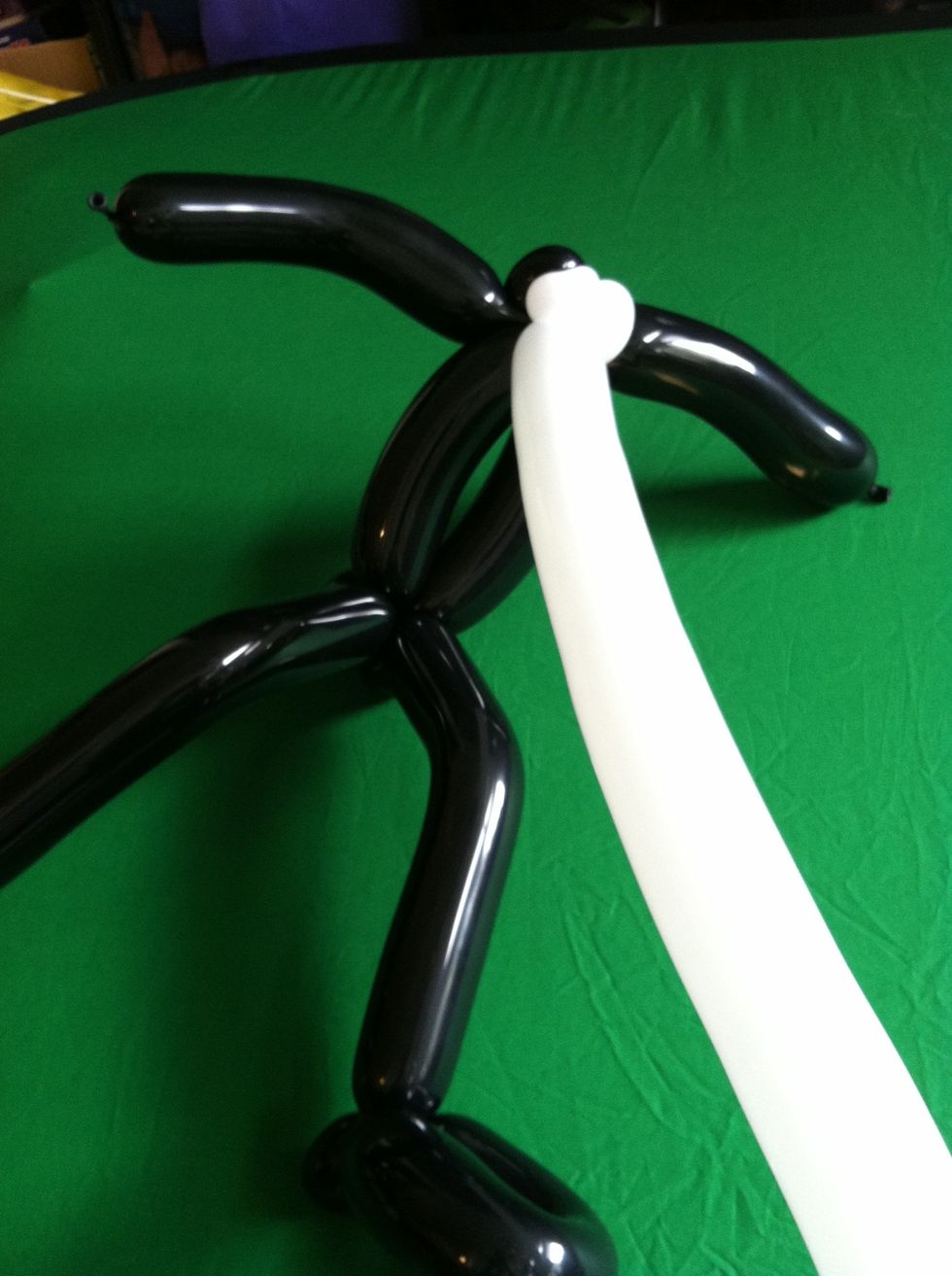 Like so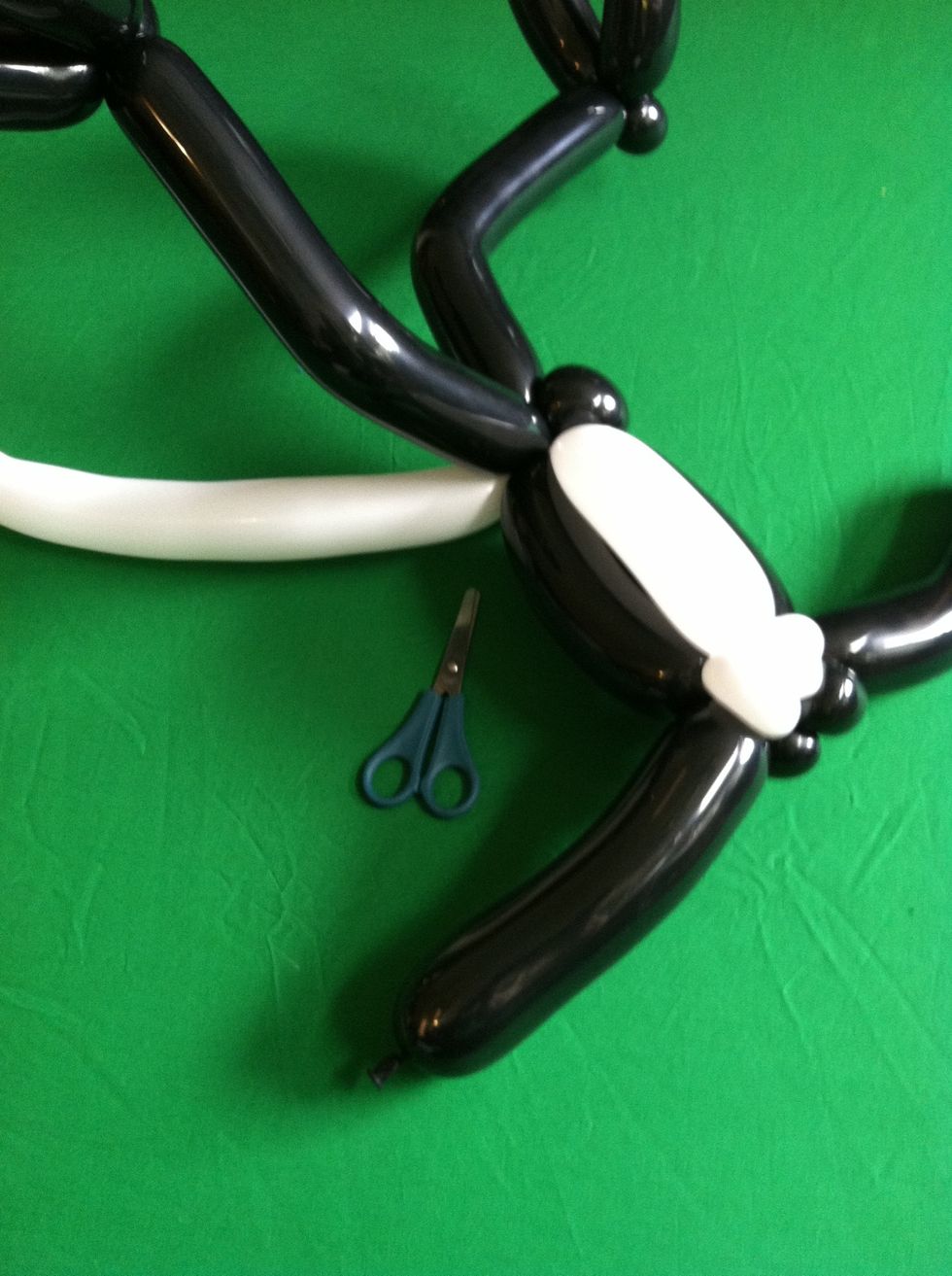 And bring down to bottom, wrap around a few times and cut off excess after making sure its secure
Like this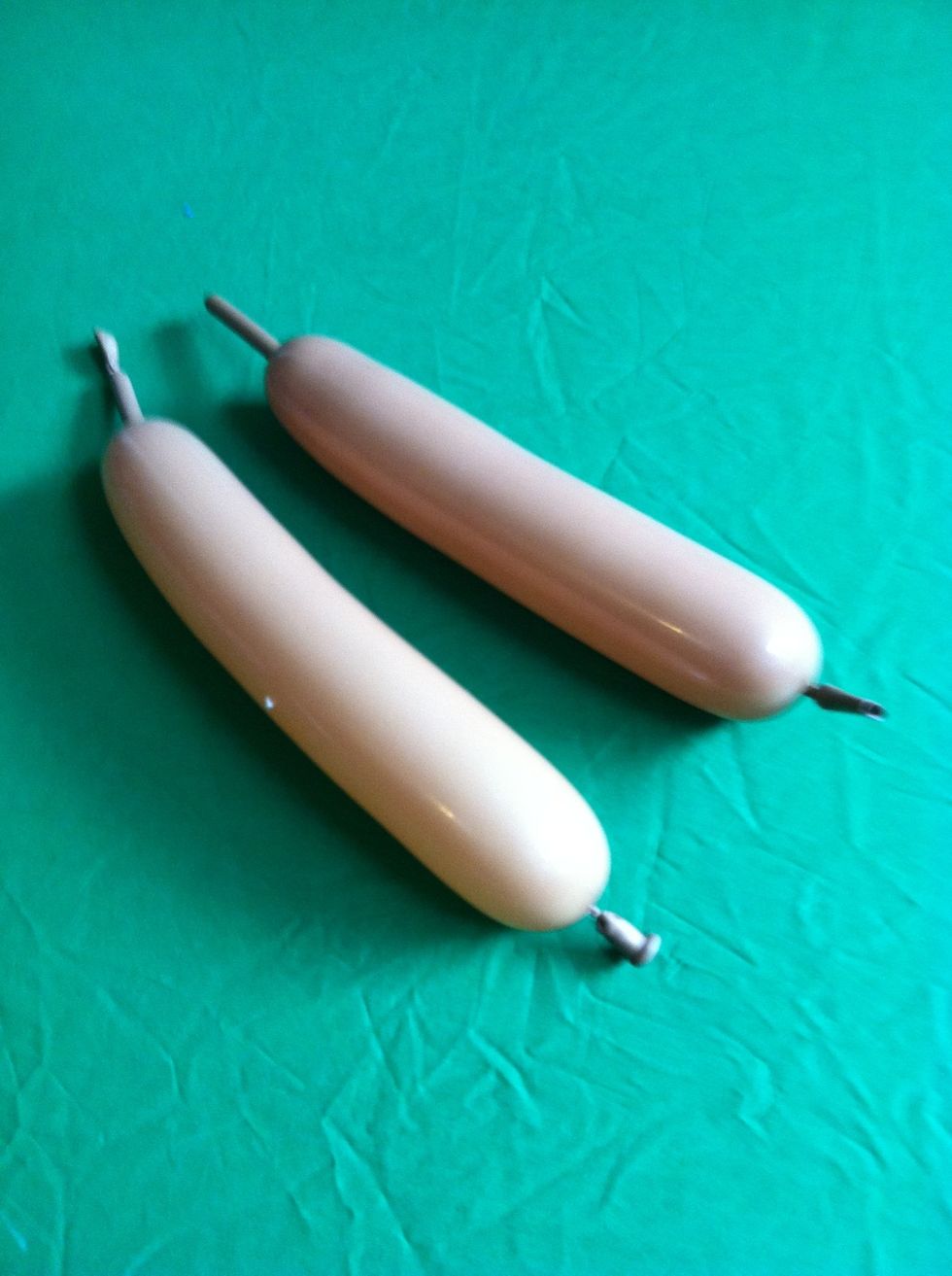 Now take the little mocha pieces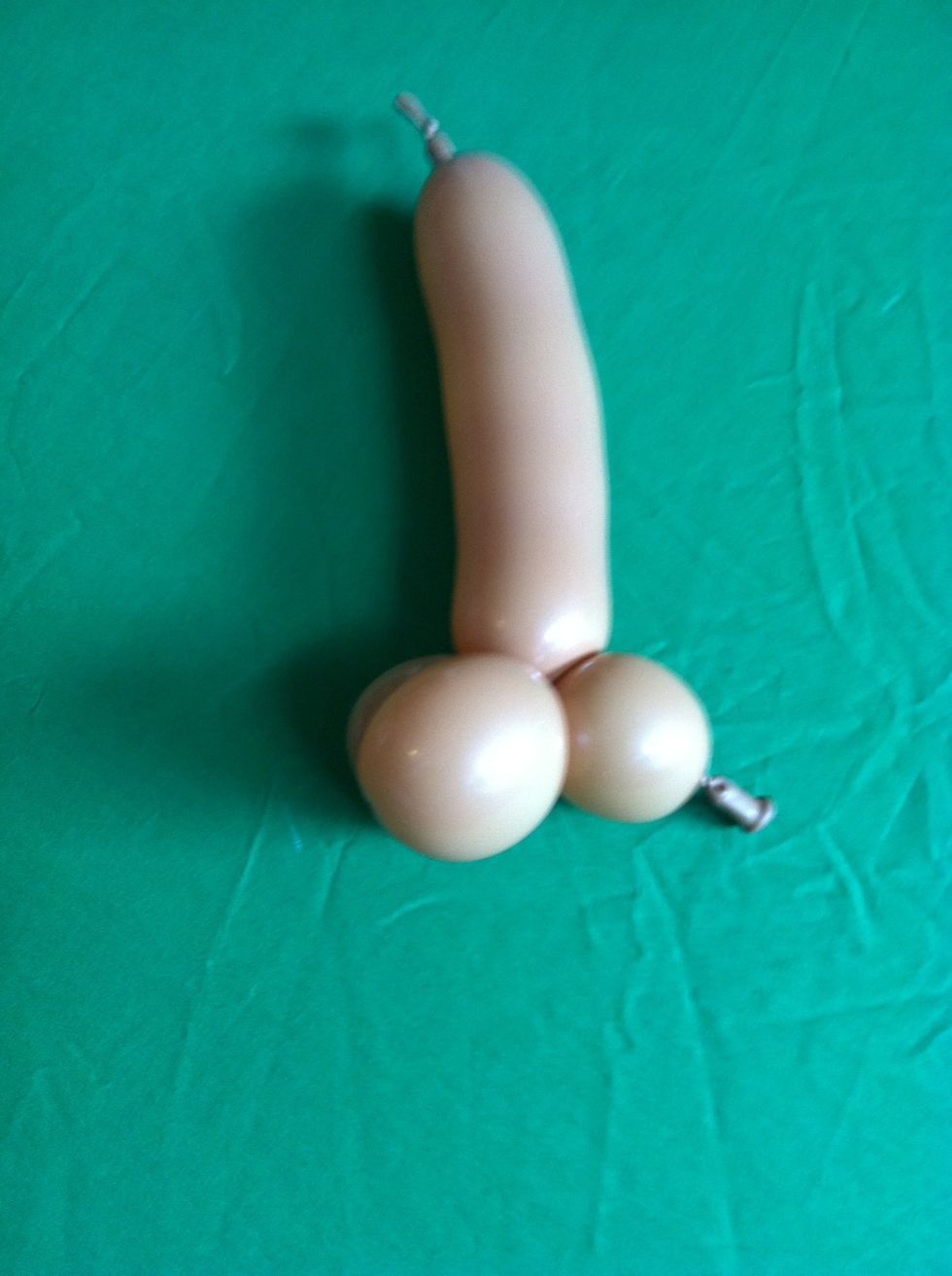 And make a little dog head (.5" bubble, and 2 1" bubble twisted together )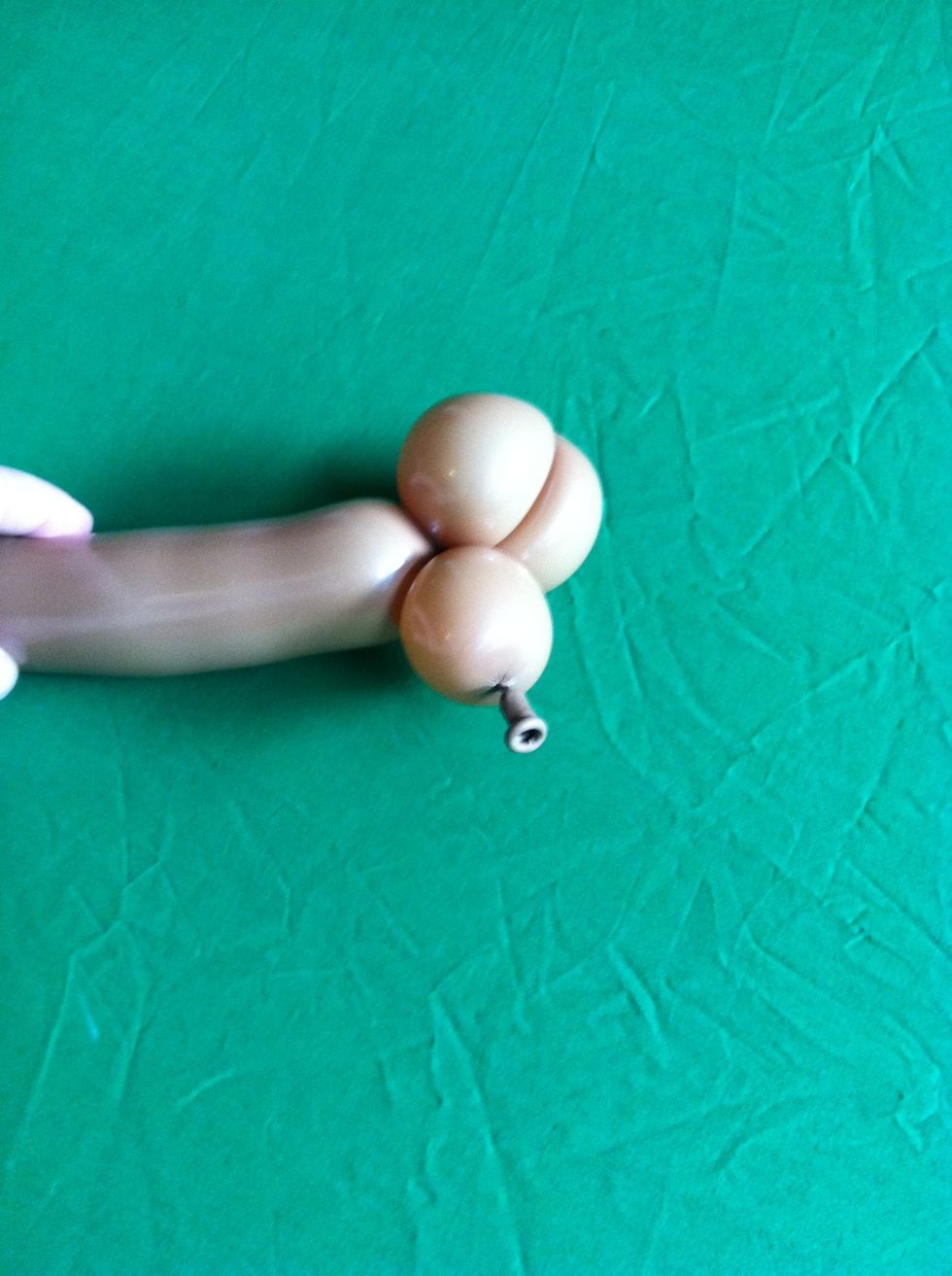 Like so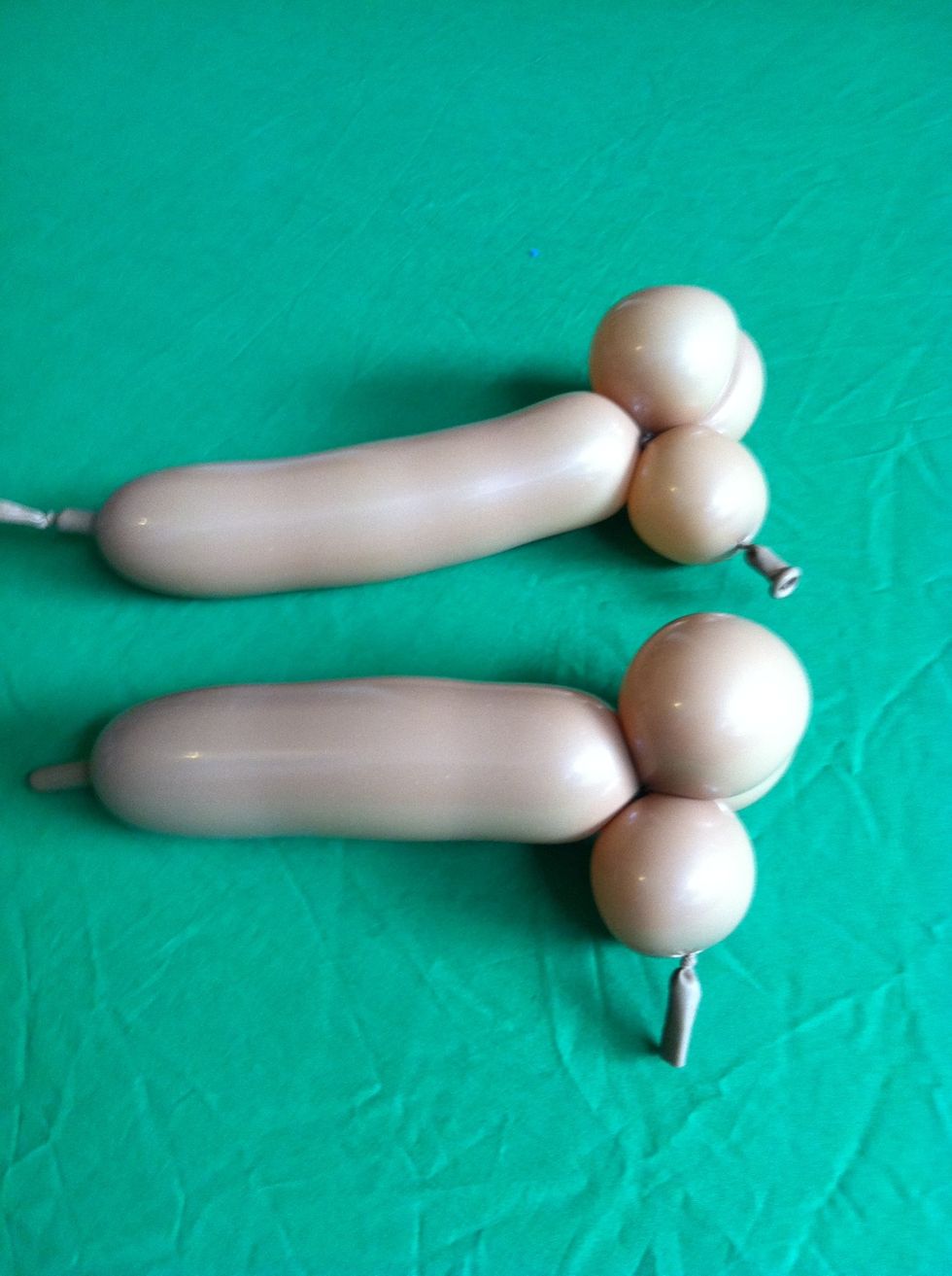 Do the same on the other hand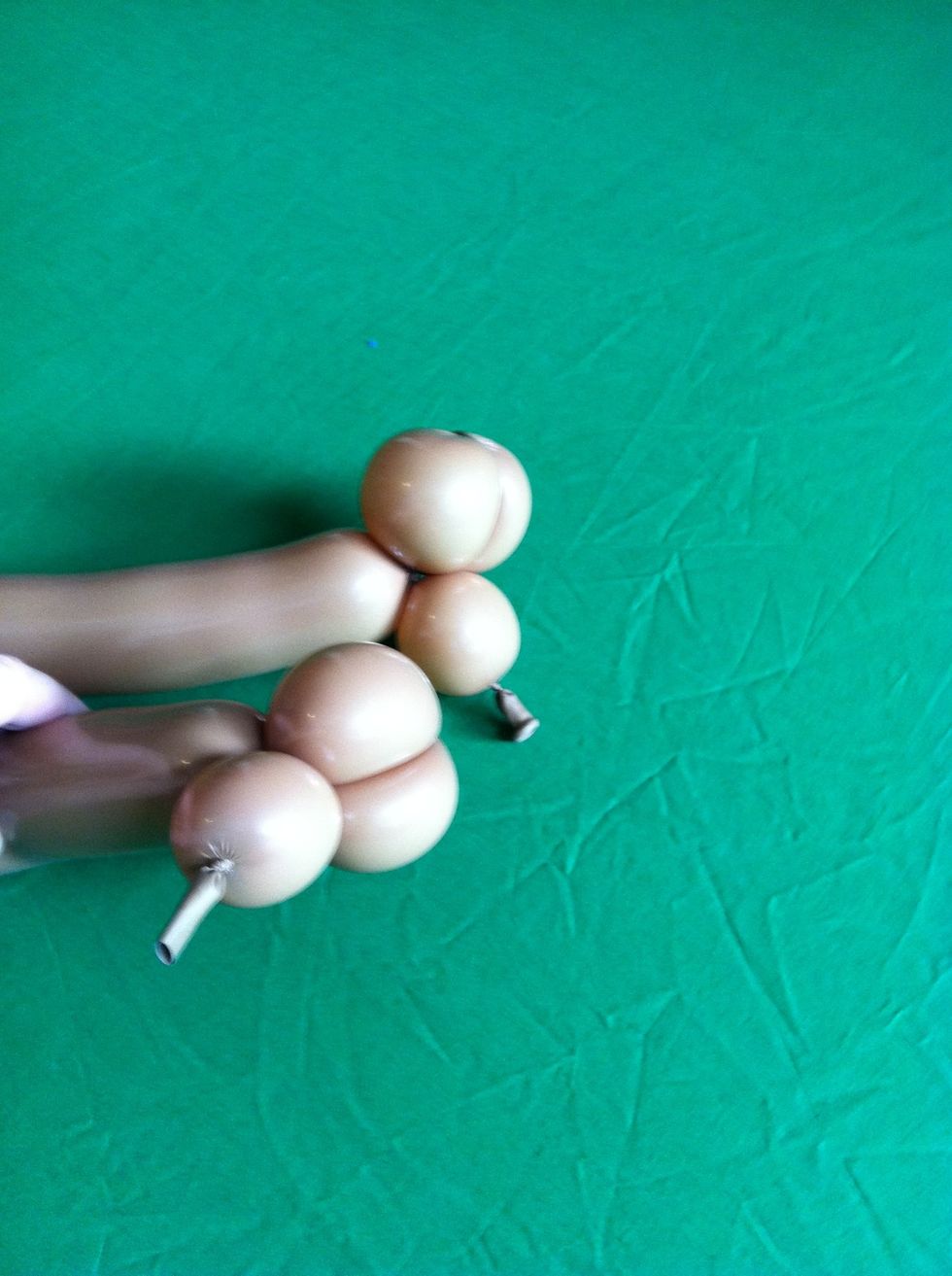 Like this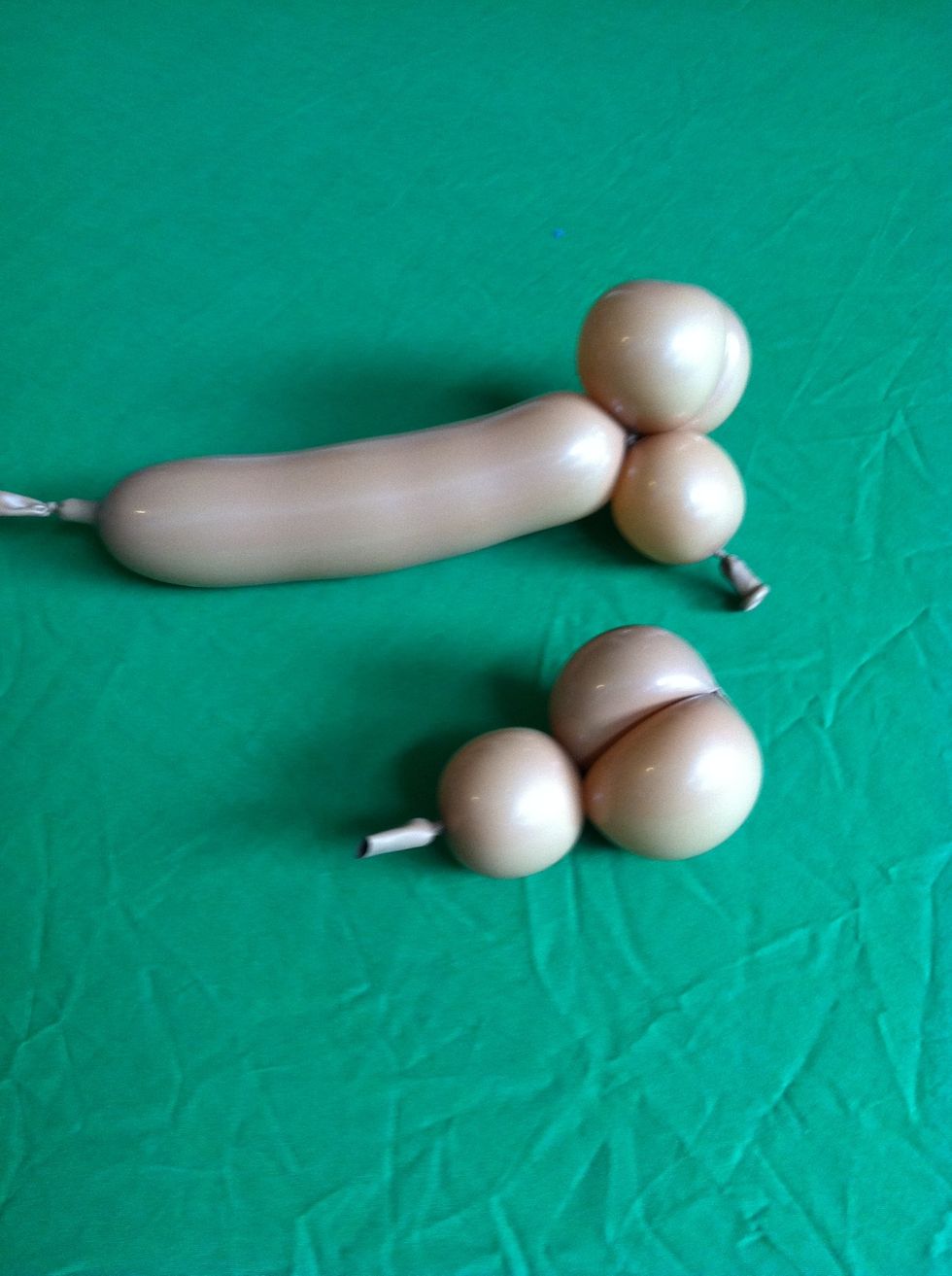 Make sure the balloon is secure and then cut off excess of both balloons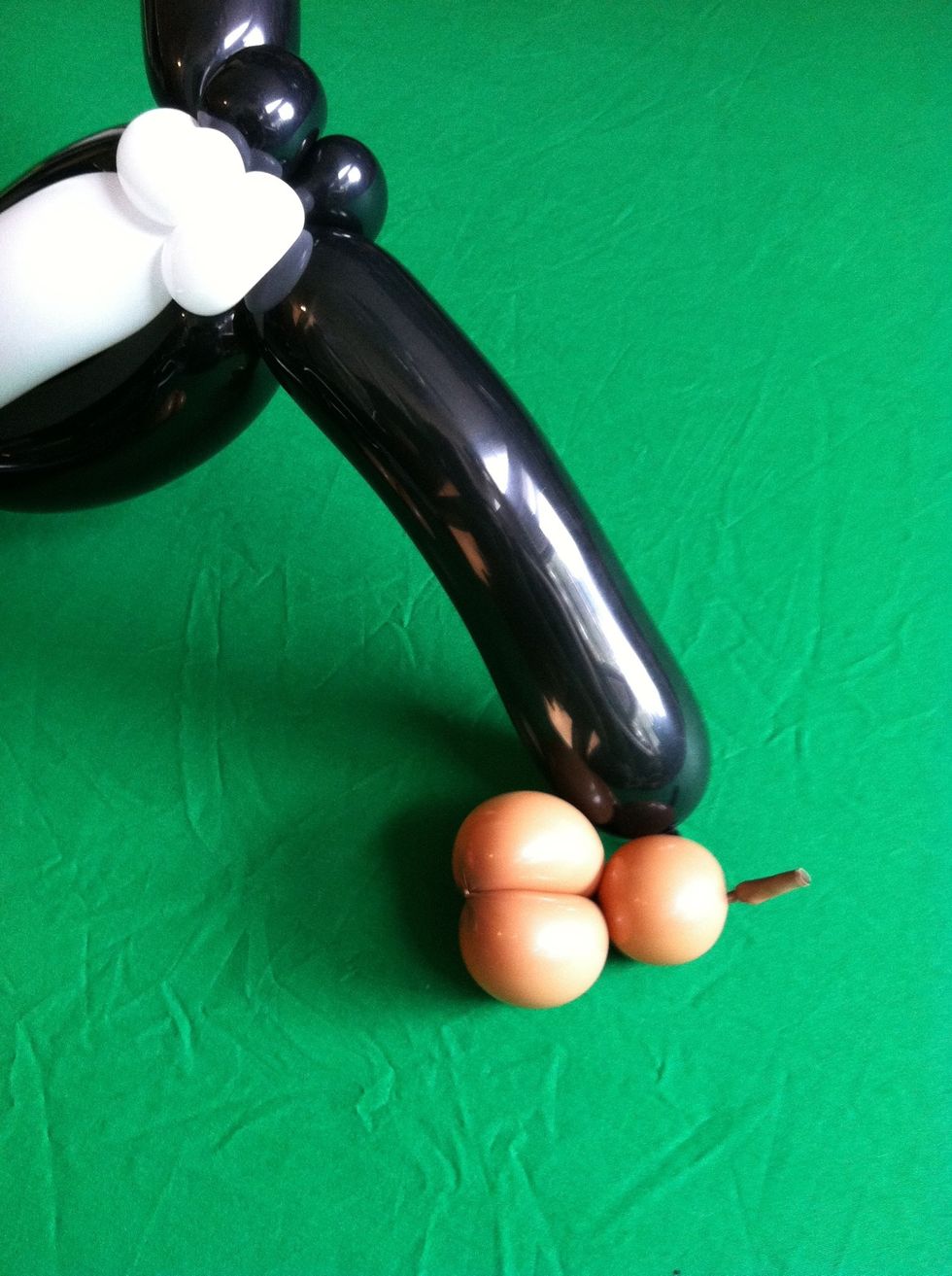 And attach it to arm using nozzle of black balloon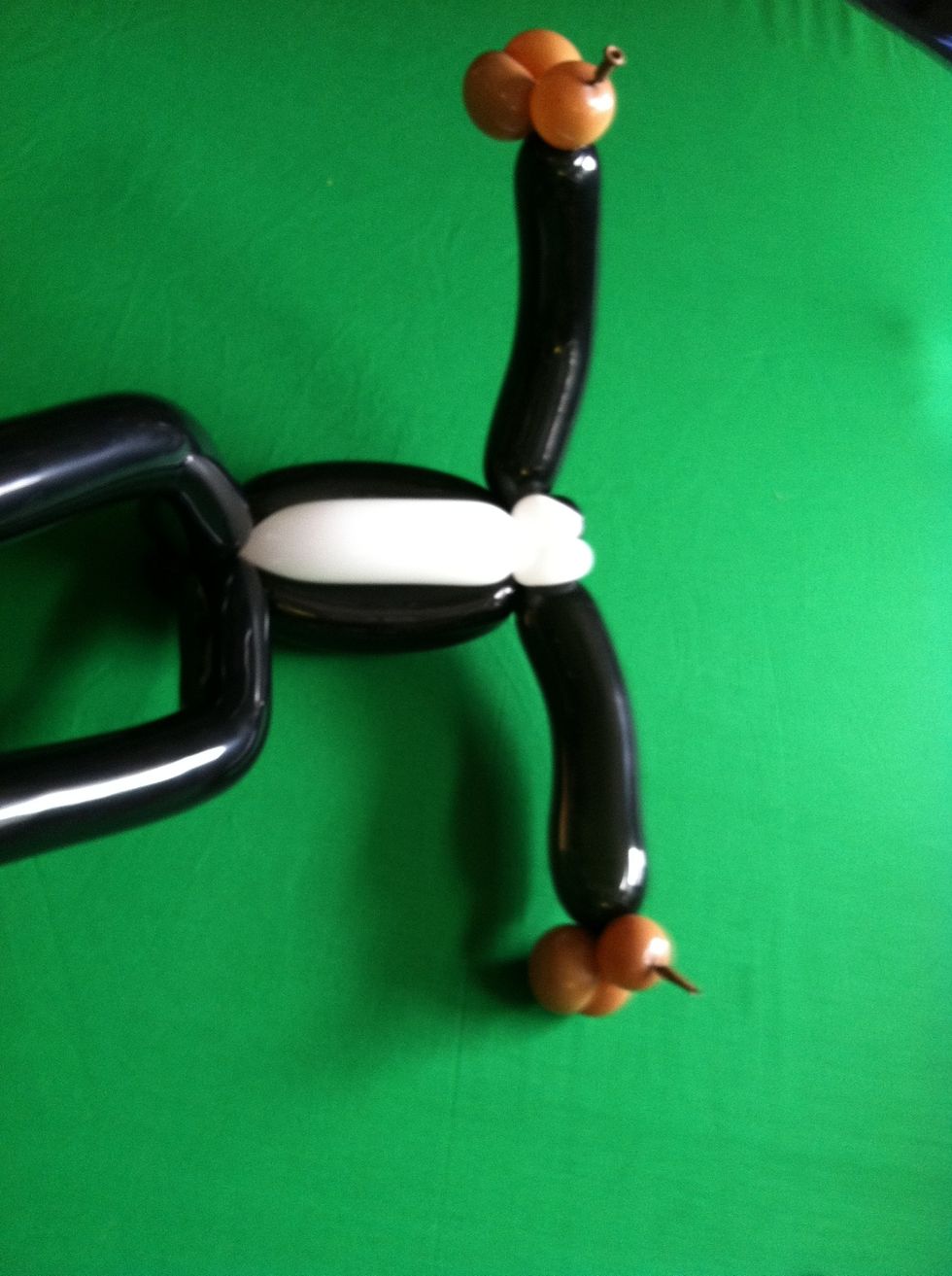 Like this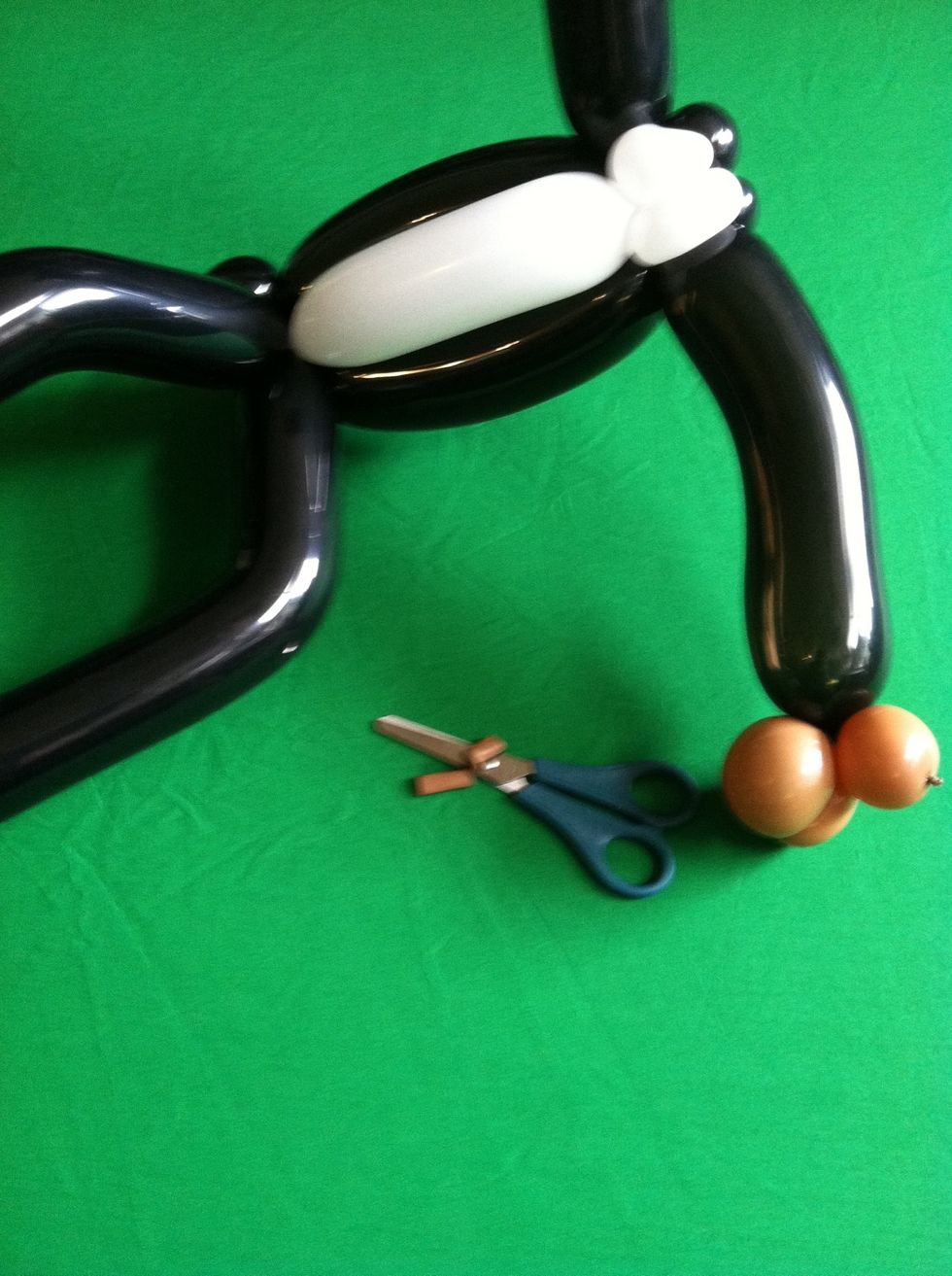 Cut off the extra bits and do the same to the other arm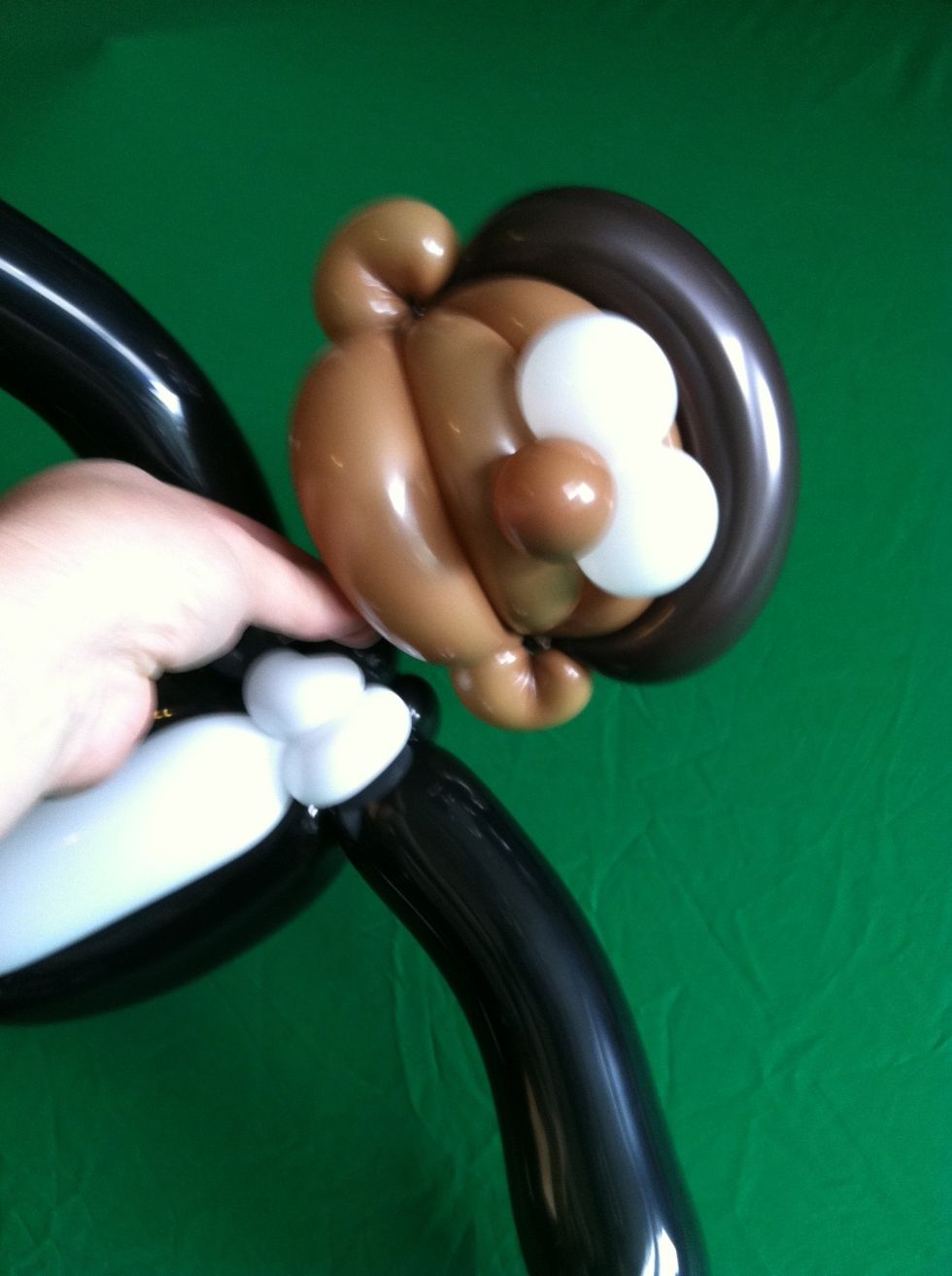 Now put on the head using the tail from the mocha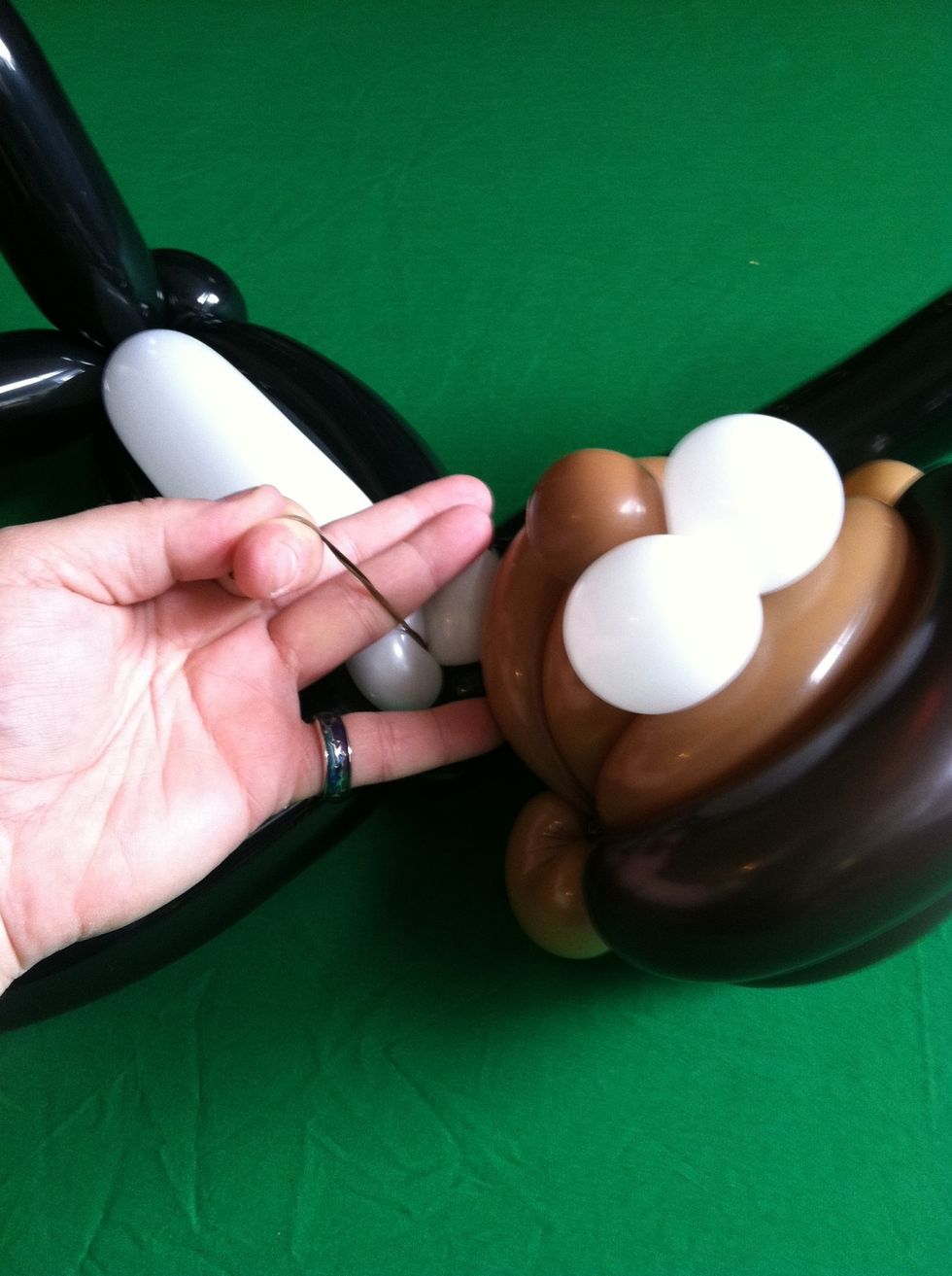 Like this (you kind of sew it in)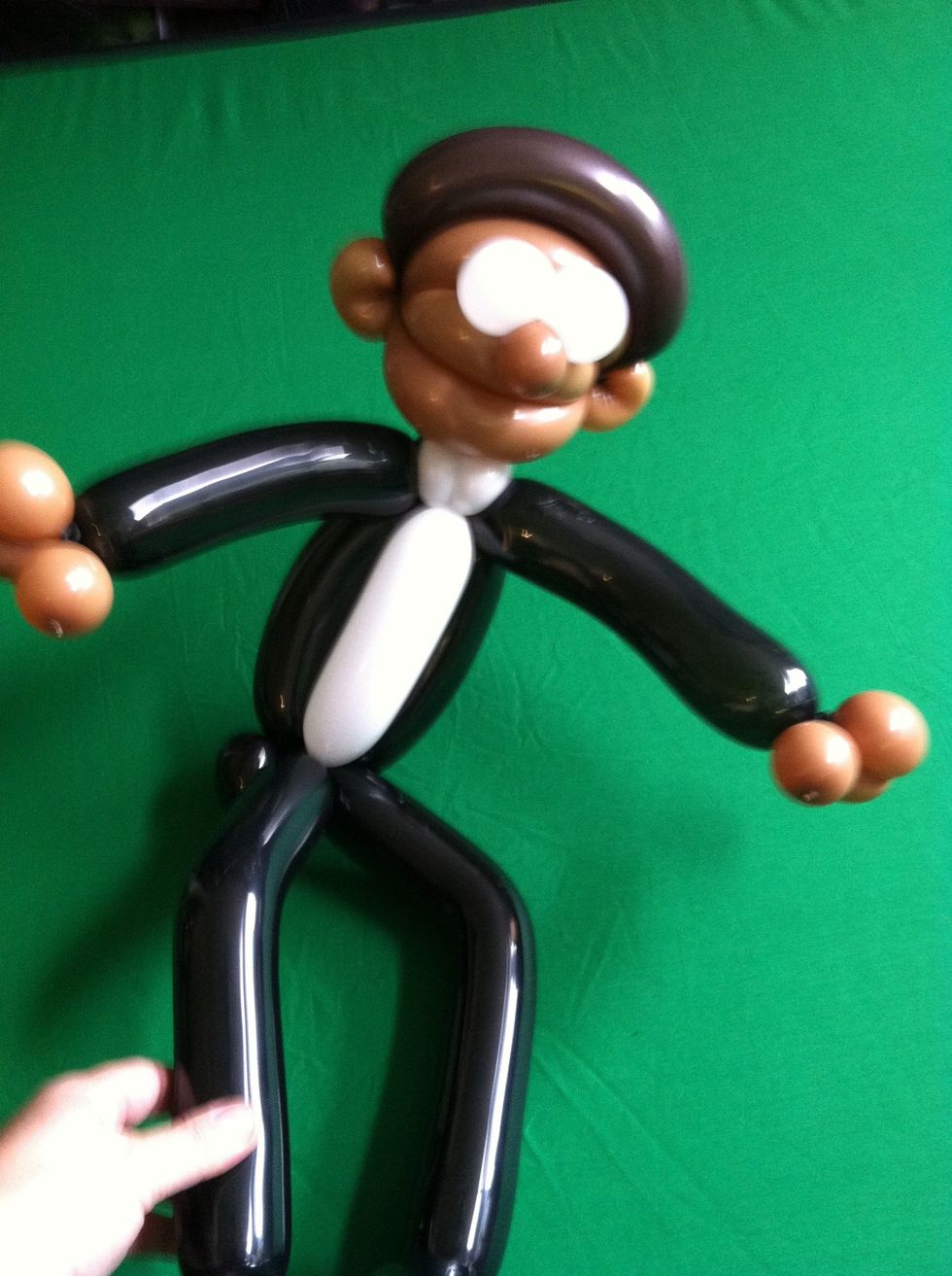 We're getting there. Time for details...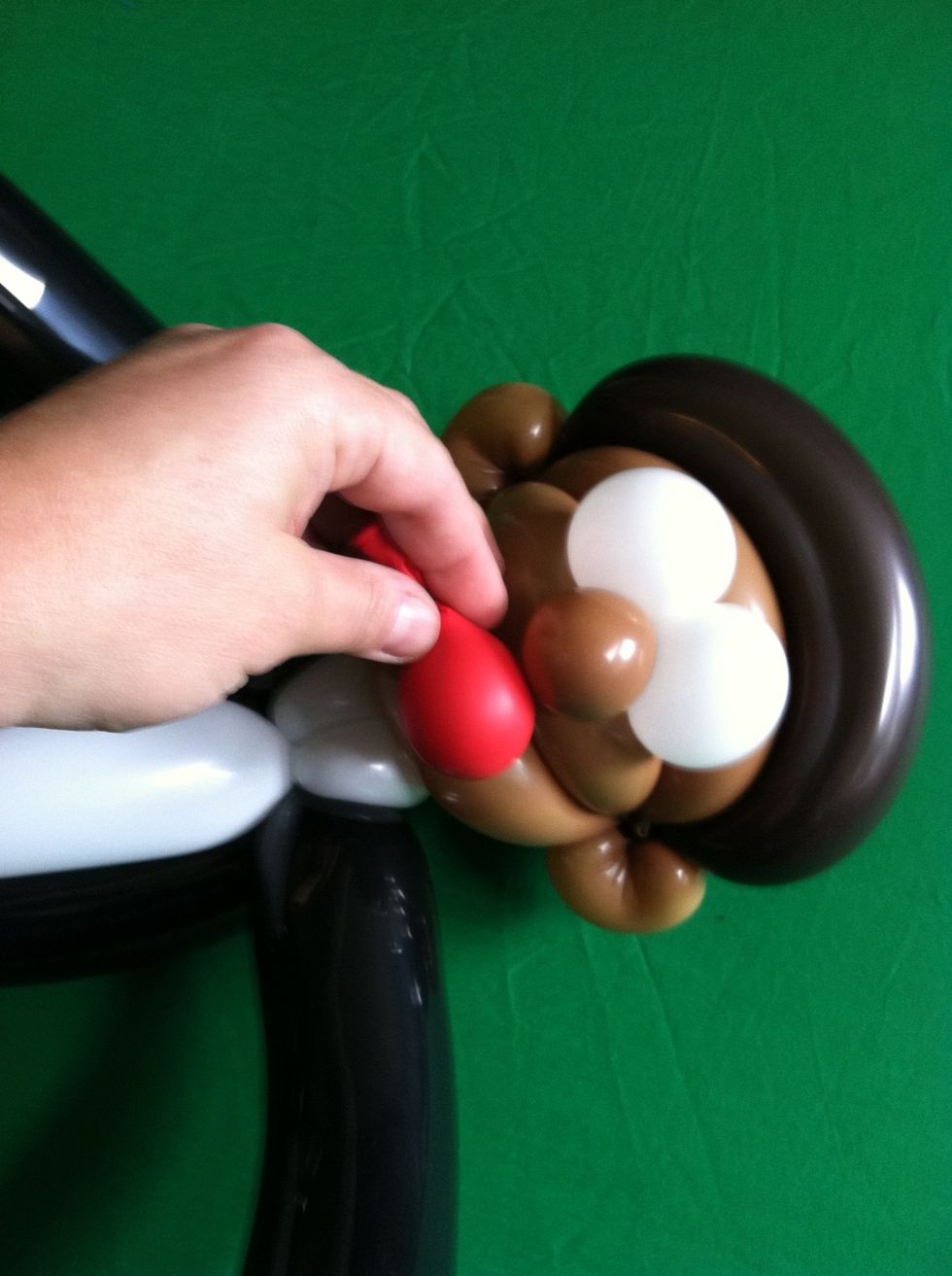 Take the little red balloon and stuff it in his mouth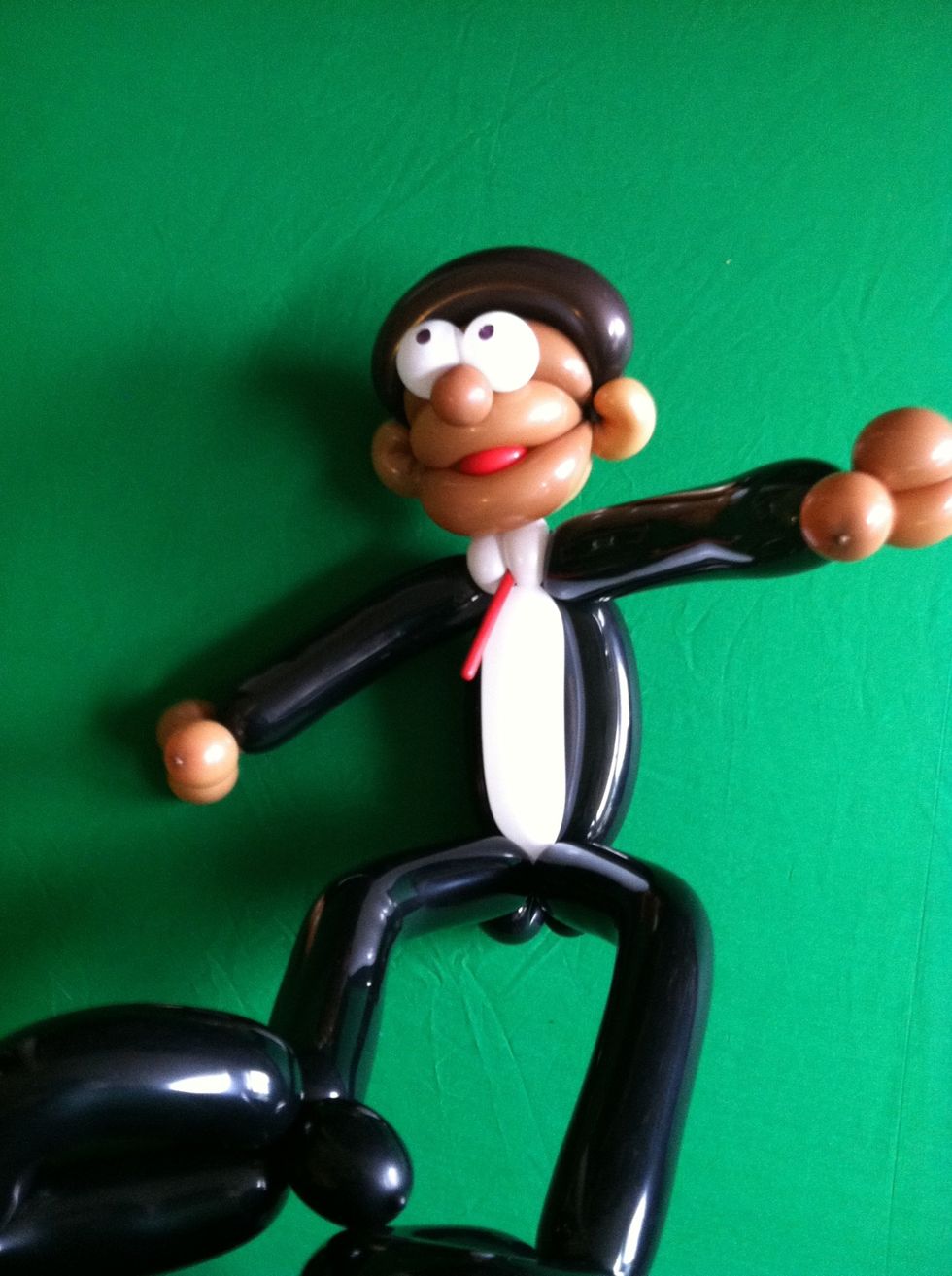 And add a red balloon scrap for the tie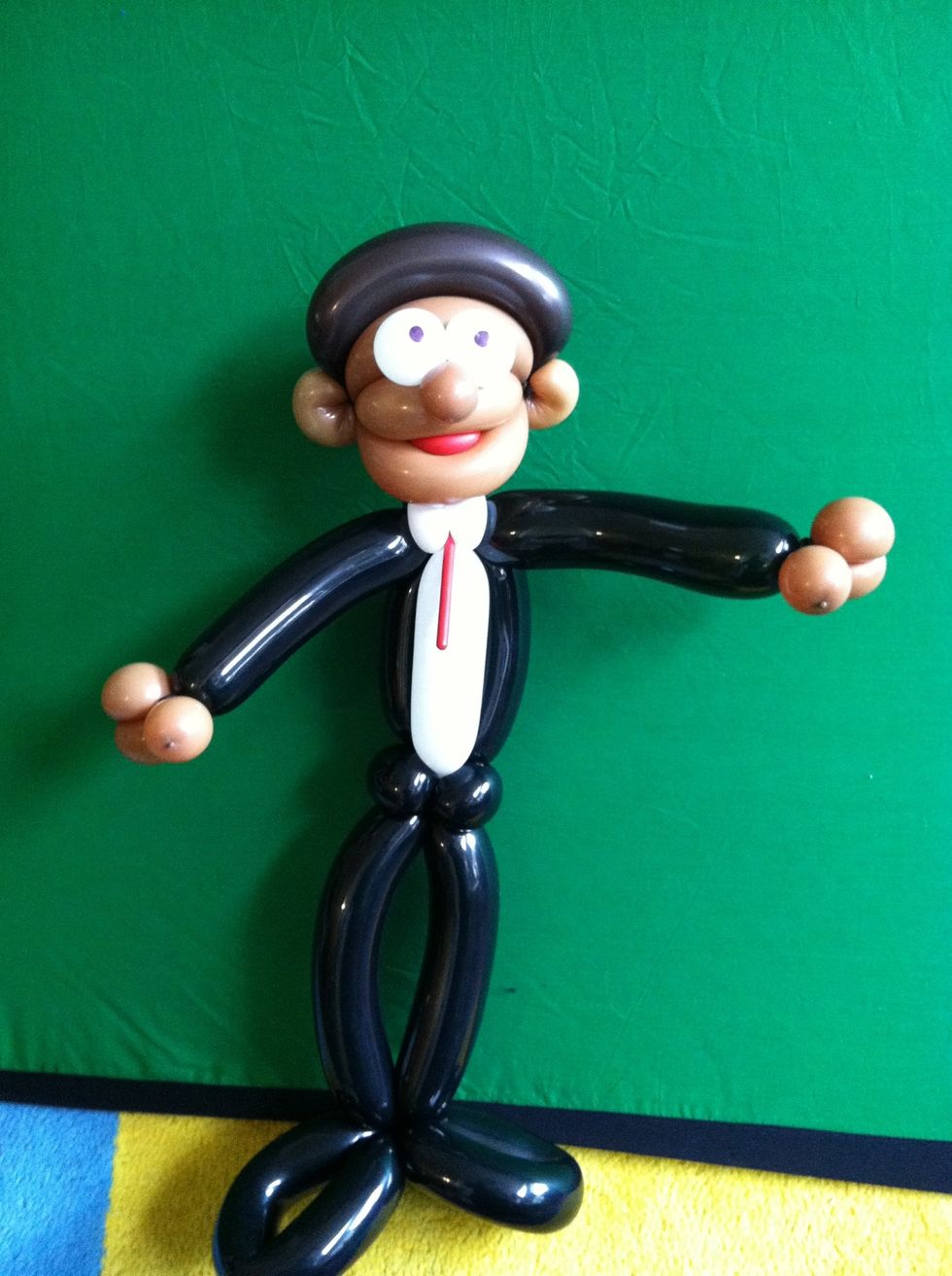 Twist the feet together and position hips to help him stand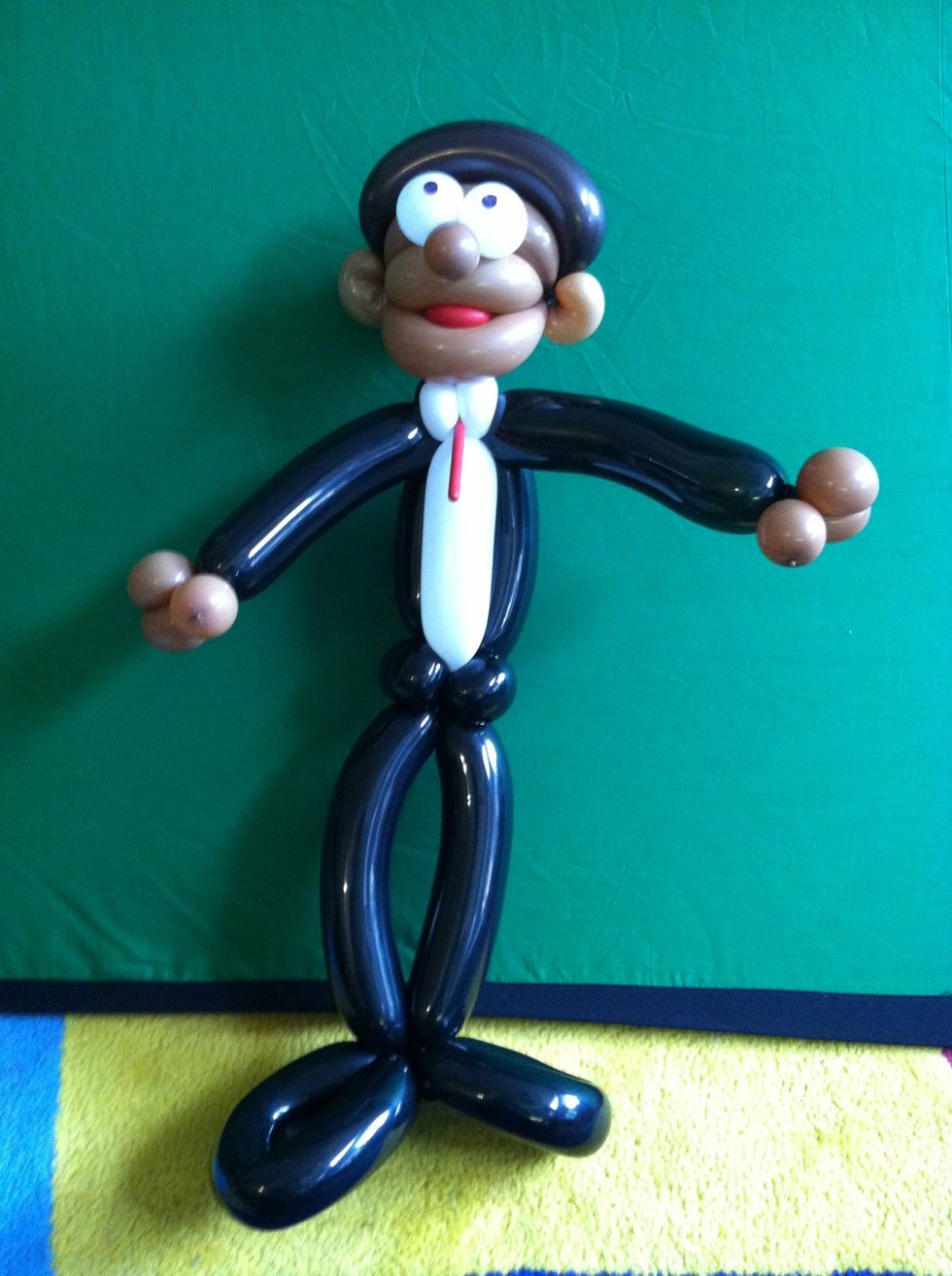 And there is the 44th presidential parody Copyright Balloon Utopia tm 2012. Www.balloonutopia.com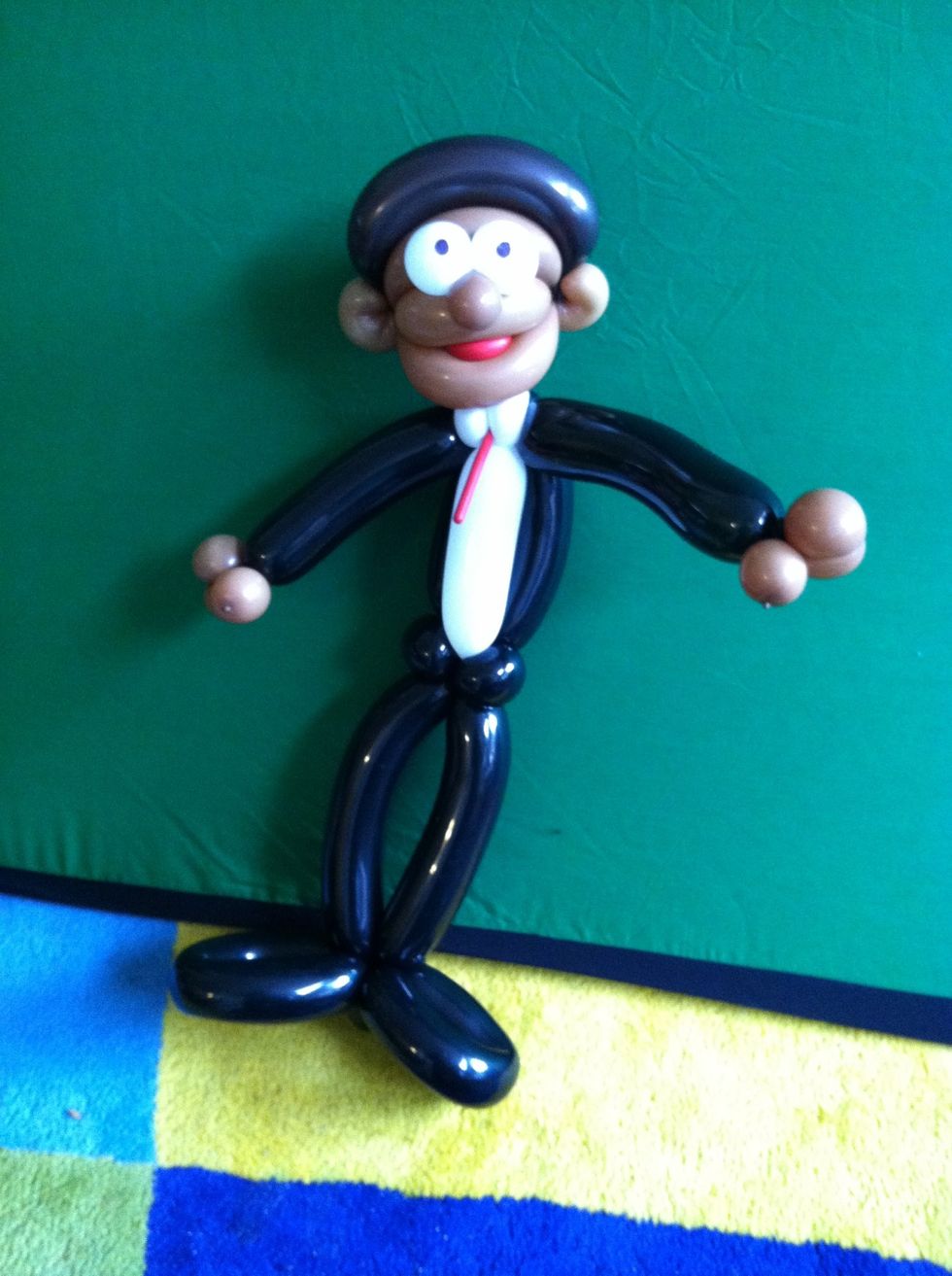 Copyright Balloon Utopia tm 2012. Www.balloonutopia.com
2 mocha "260" balloons
2 black "260" balloons
1 chocolate brown "260" balloon
1 white 260 balloon
1 5" red balloon
1 5" white balloon
Sharpie
Scissors
Balloon pump
** to the balloonies
This design based
1.0 On Robbie Furman's Lootle
1.0 And Ken Stillman's hitchhiker ;-)
Sandi Masori
Head designer and master balloon artist at Balloon Utopia. (CBA & member of the IBA and QBN). Sandi has been a balloon industry educator for over 15 years.