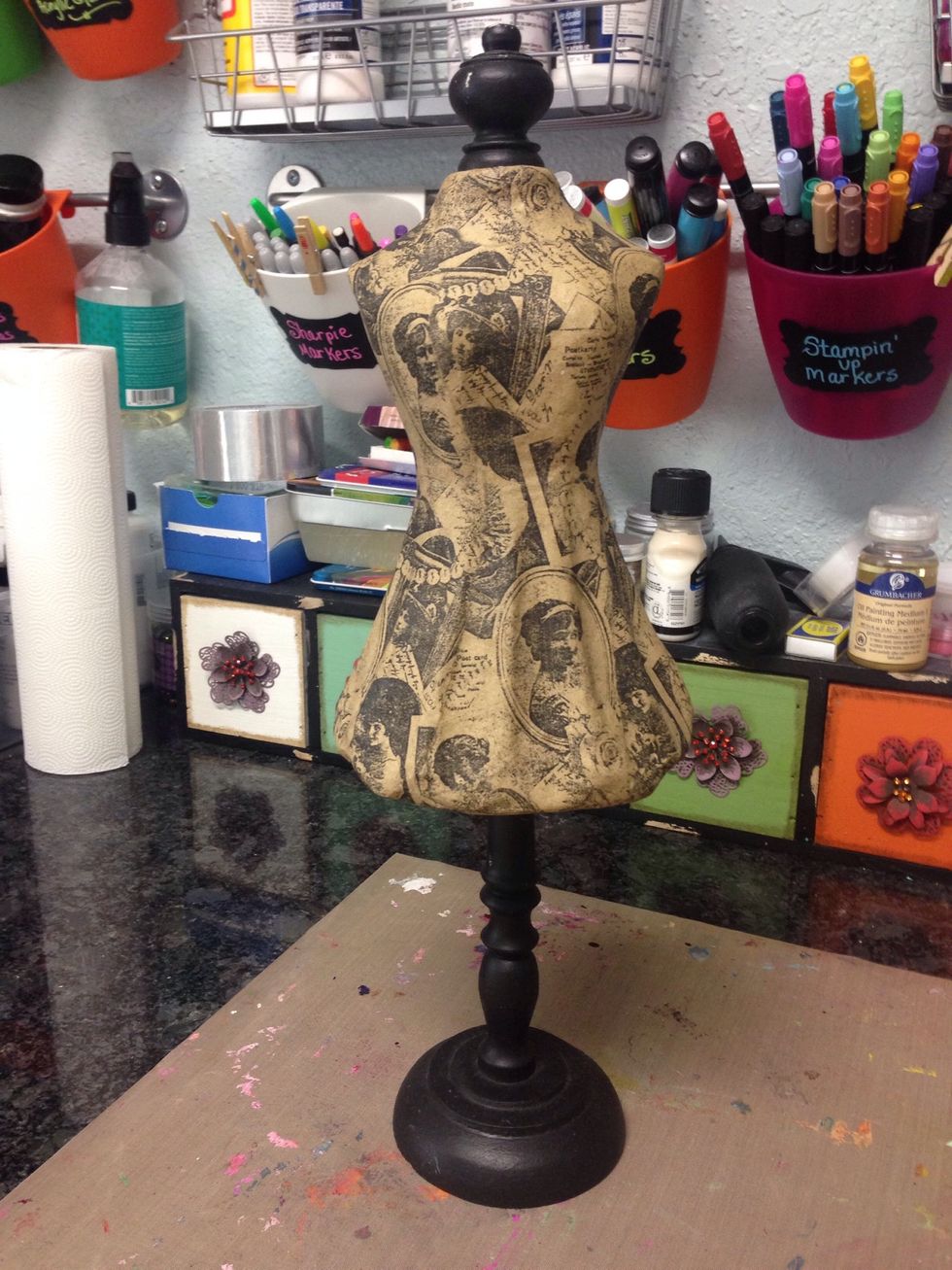 I started with a plain dress form I found on clearance at Hobby Lobby for $5
Next I covered the entire torso area with white gesso. This is to cover the old color and help the new paint color stick.
When the gesso dried, I painted the piece with acrylic paint.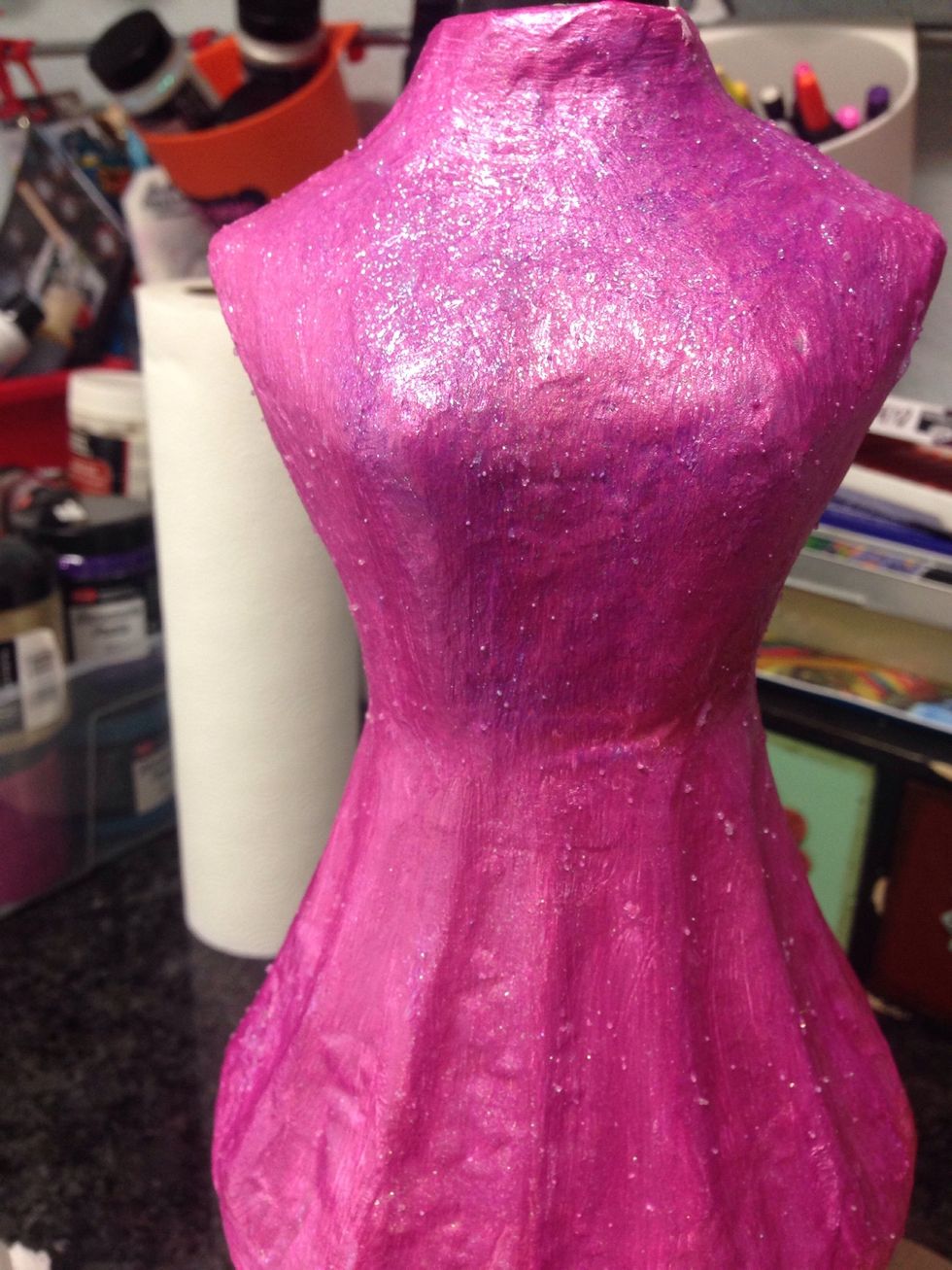 Then I added glitter paste for a little sparkle. If you don't have glitter paste, you can add glitter to the paint while it's still wet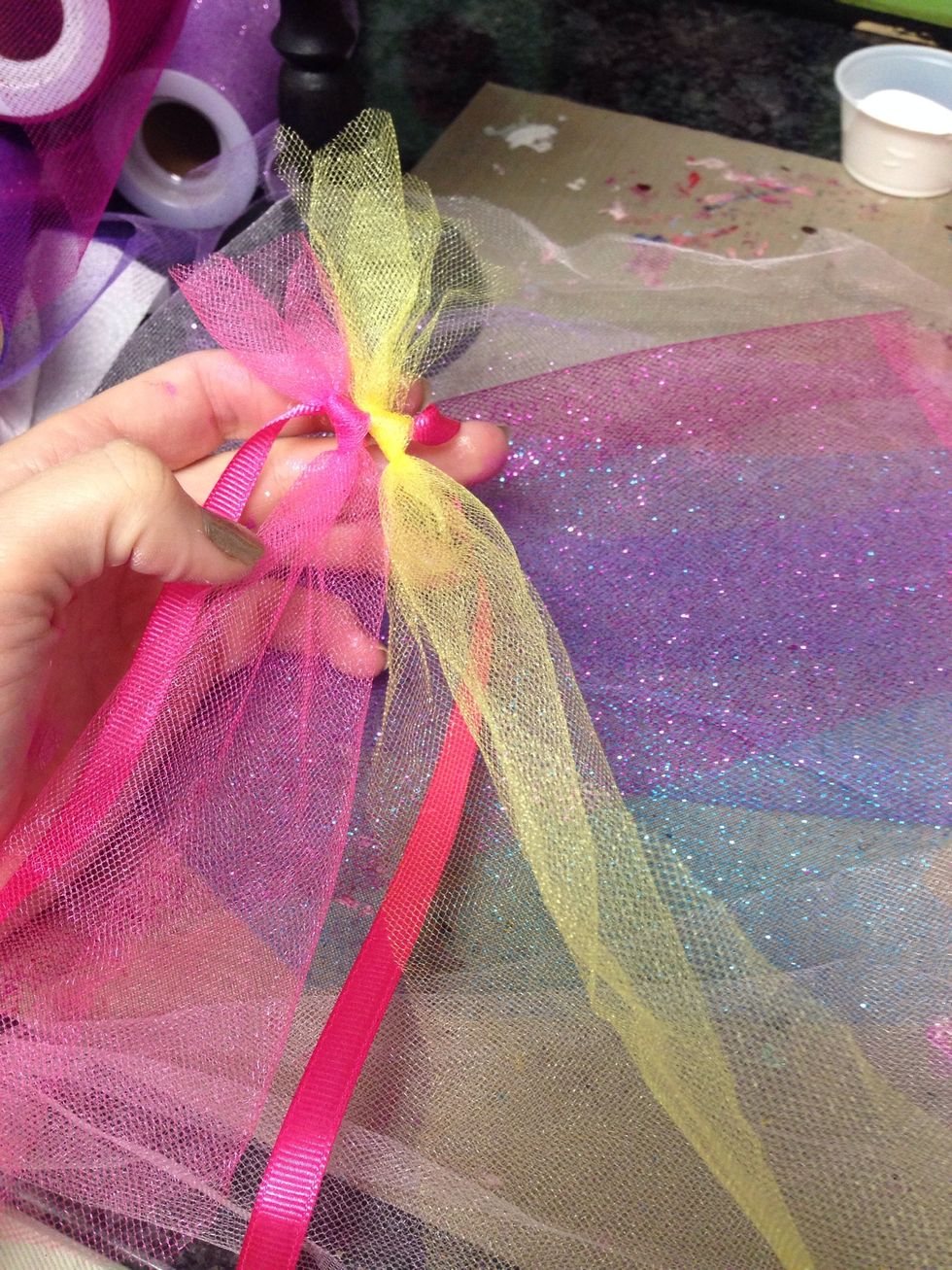 I cut strips of different colored tulle and tied them around a piece of ribbon to make the skirt.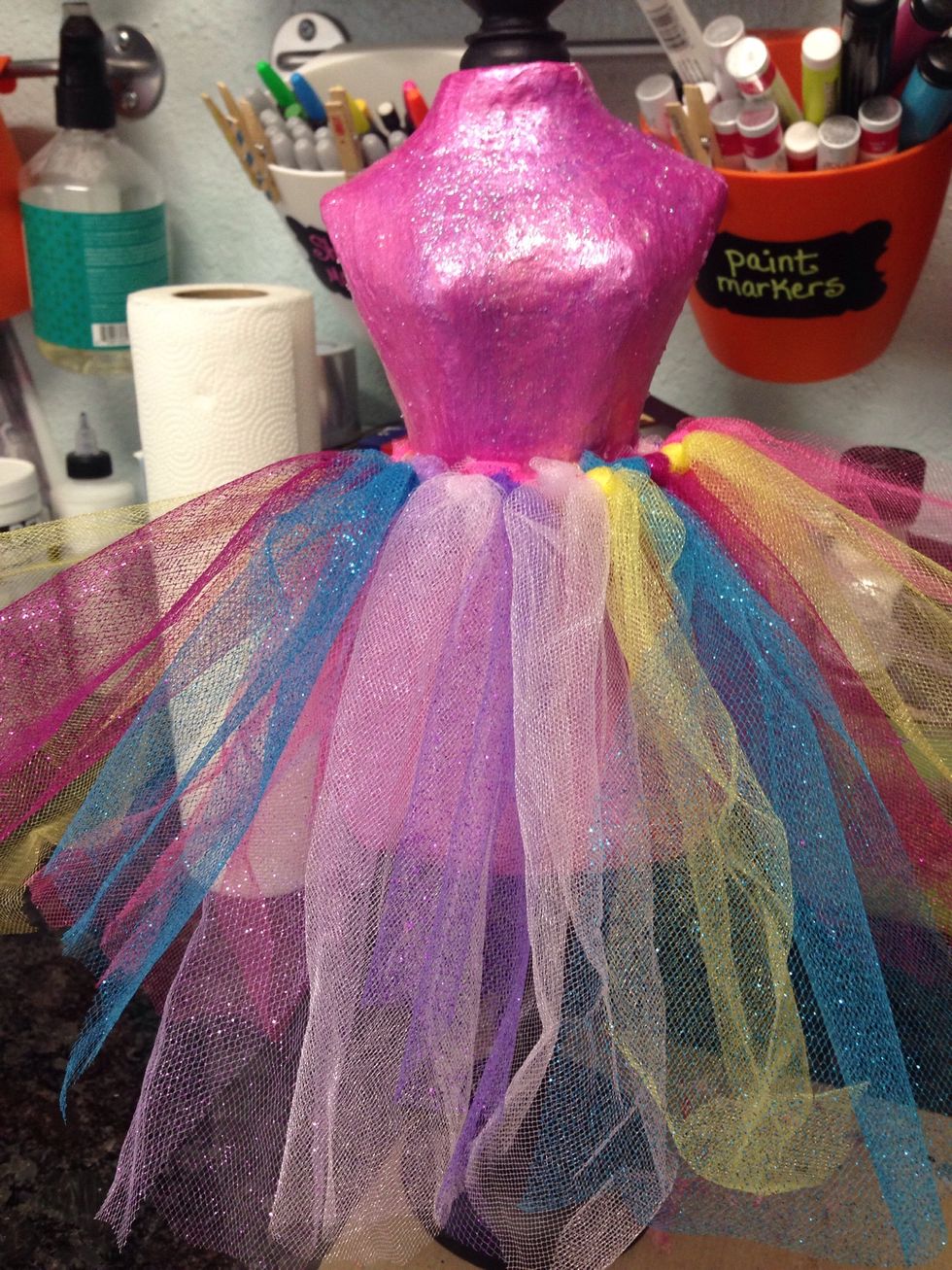 Tutu has been assembled and tied with the ends of the ribbon. I cut off the tips where I had tied the knot and tucked everything in nice and neat
For a little extra something, I added these beads to the tutu using my hot glue gun.
And here is the finished centerpiece! This will be used for my daughter's ballet themed party this weekend.
Acrylic paint
Gesso
Dress form
Tulle
Ribbon
Beads
Hot glue gun
Glitter or glitter paste
Melissa Johnson
I am a self employed small business owner, mom to 5, wife, and artist. I love creating mixed media projects, art journaling, and scrapbooking.