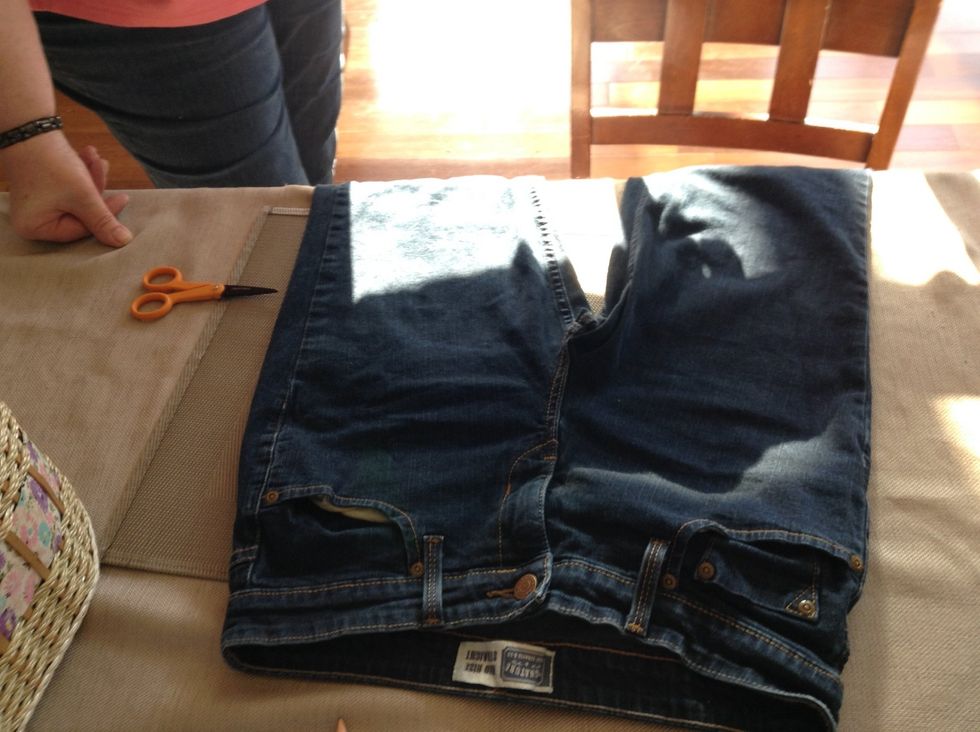 Get your old, tight jeans out.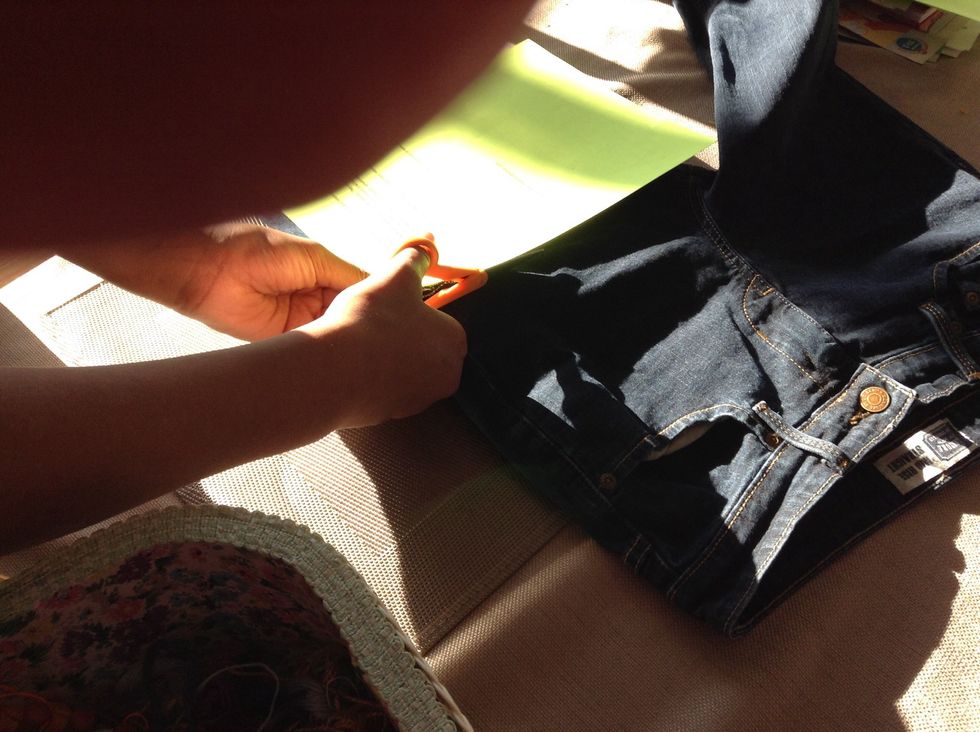 Cut across the jeans horizontally about 1 inch from the crotch.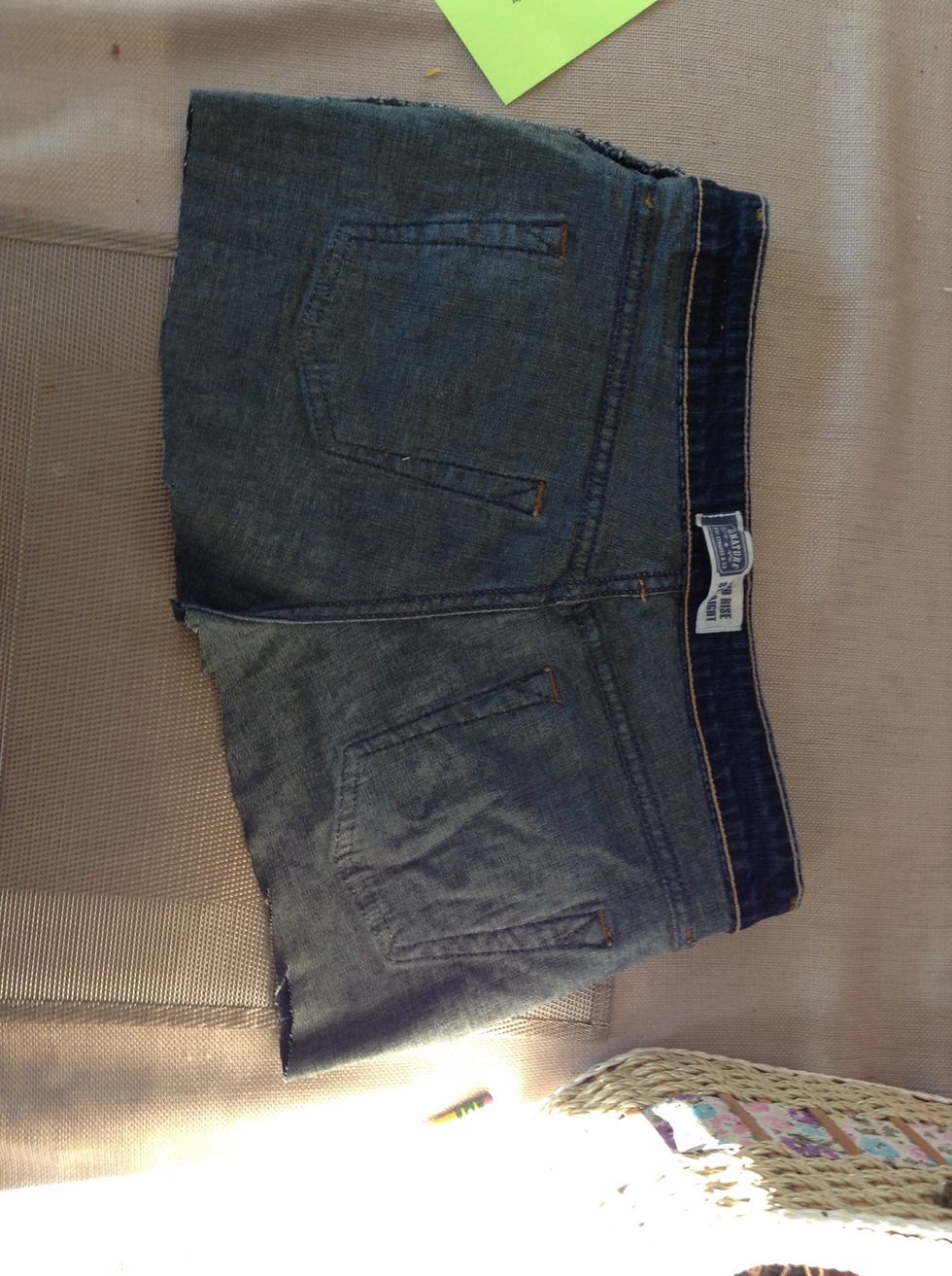 Turn the cut jeans inside out and set them aside. (This could also be a skirt if you wanted it to be.)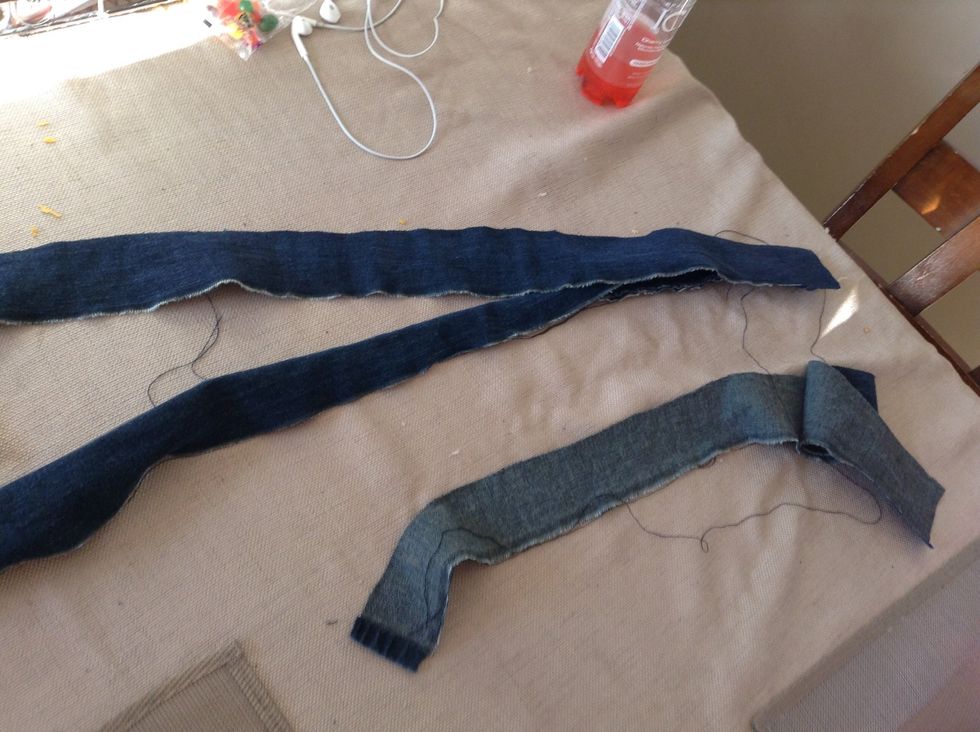 Cut the rest of the pants into 6 strips. (If you have any threads, cut them off.)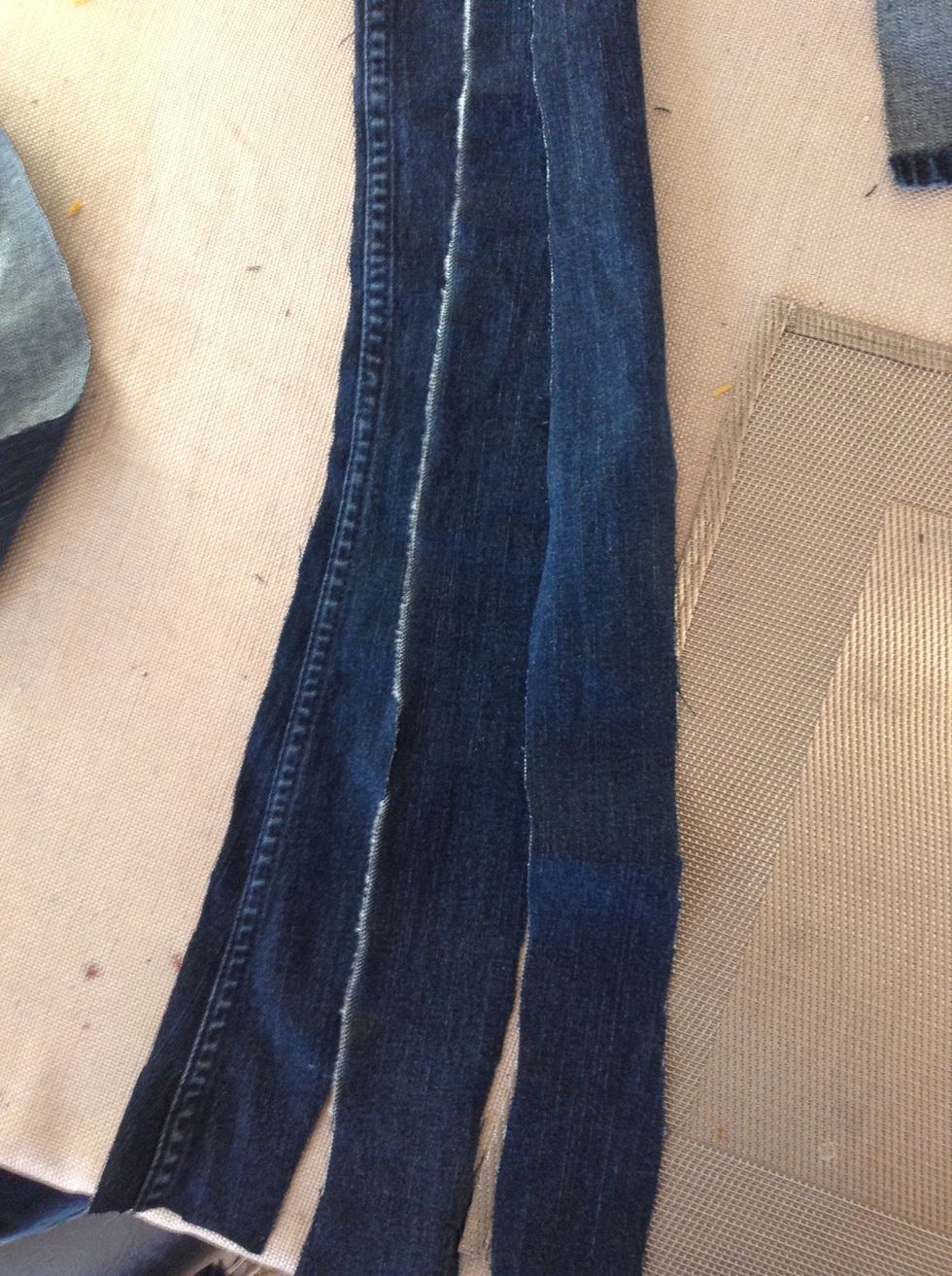 Take three of the strips and braid them together. Do the same to the other three strips. Afterwards, you should have two braids. Pin the ends together.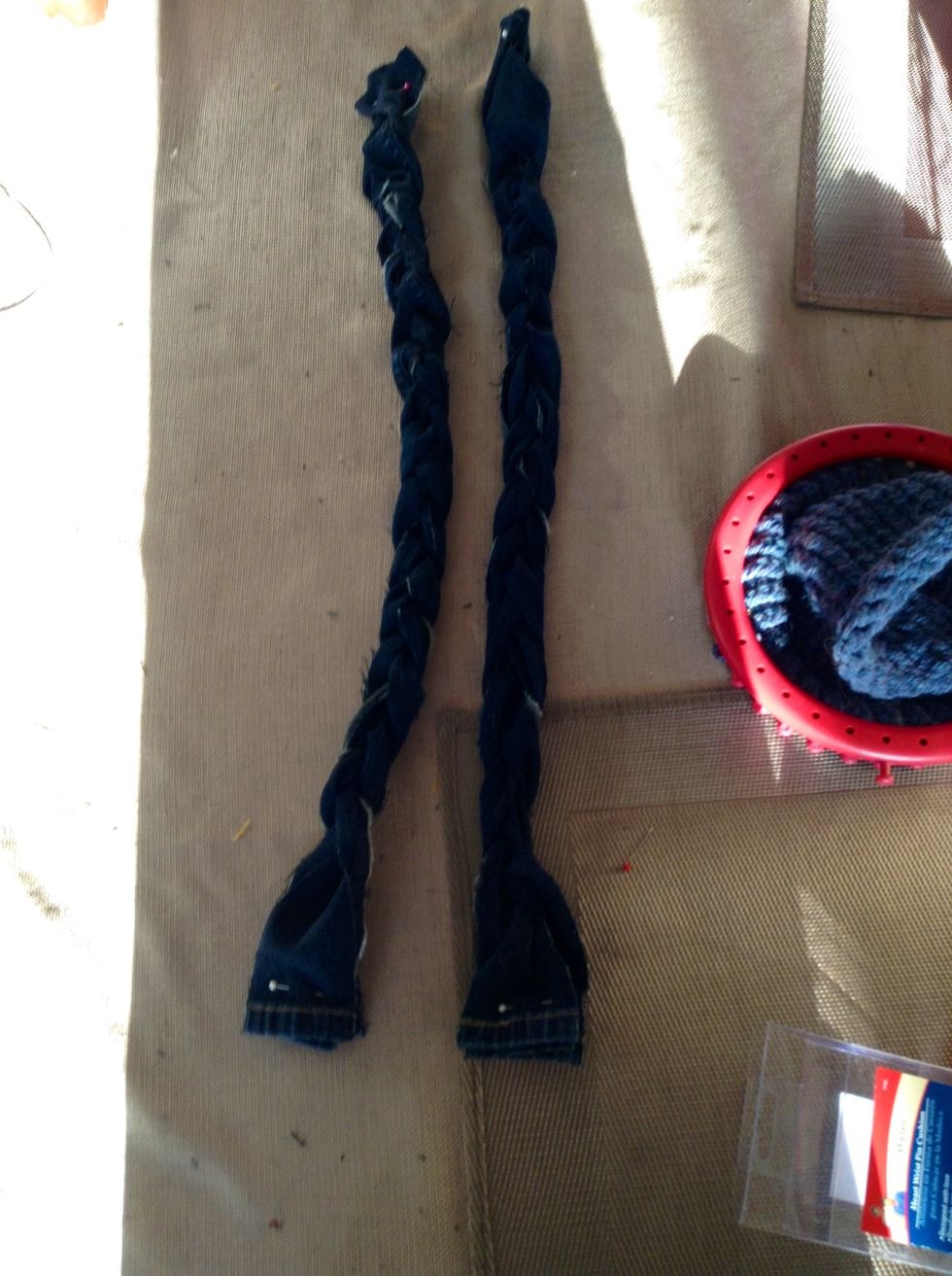 When you are done, they should look lick this.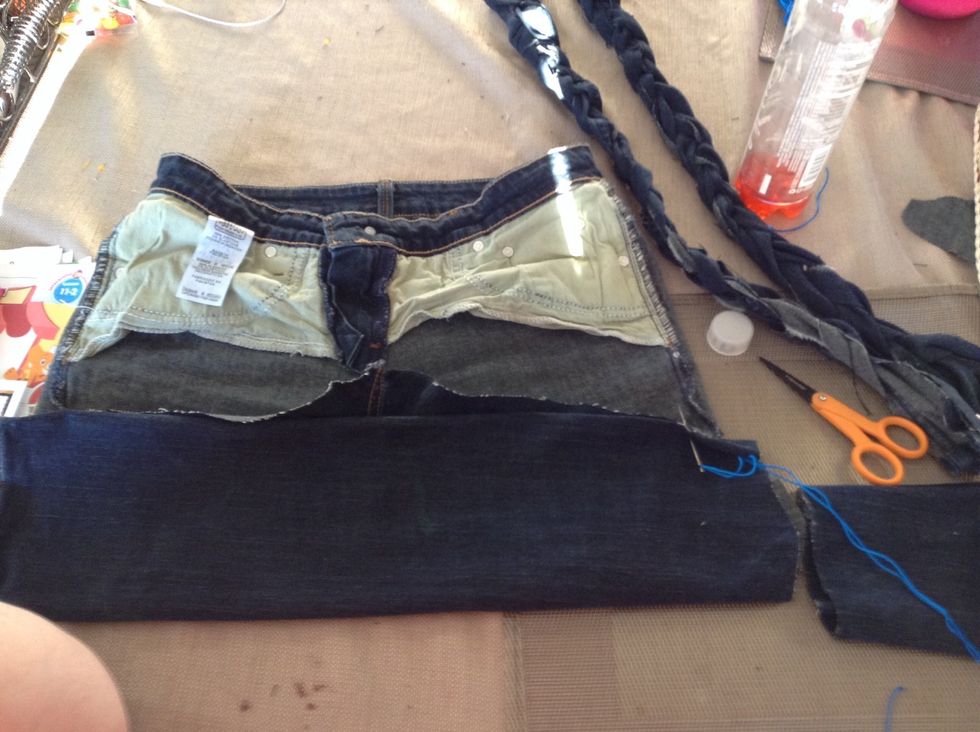 Take a pant leg and sew it to the bottom of your pants.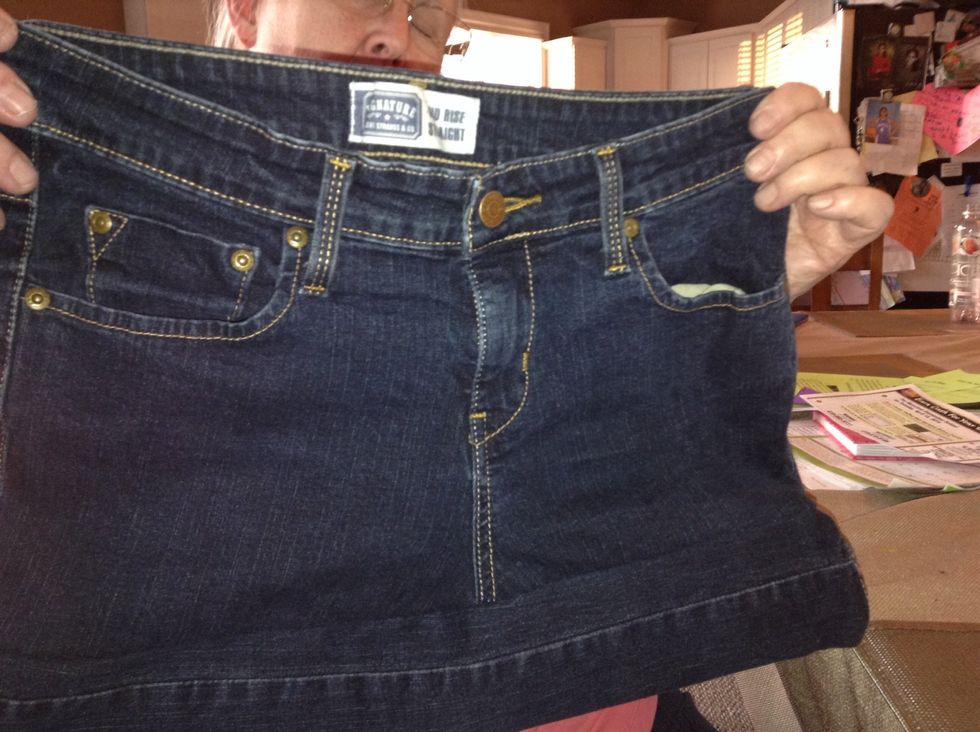 This is how it should look when you done. Front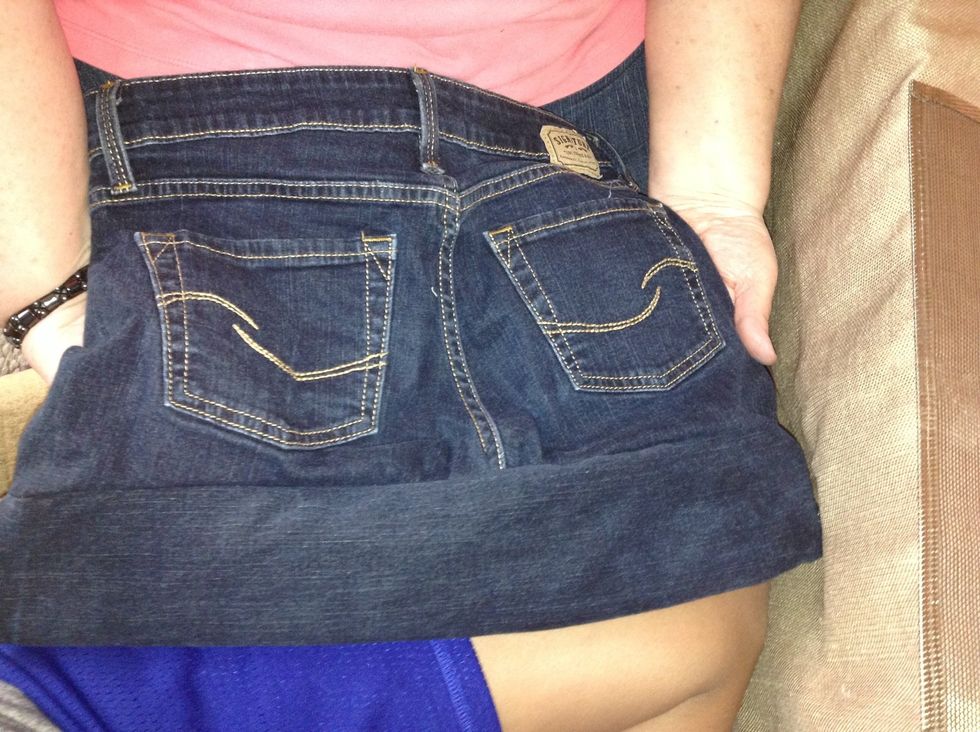 This is how it should look from the back.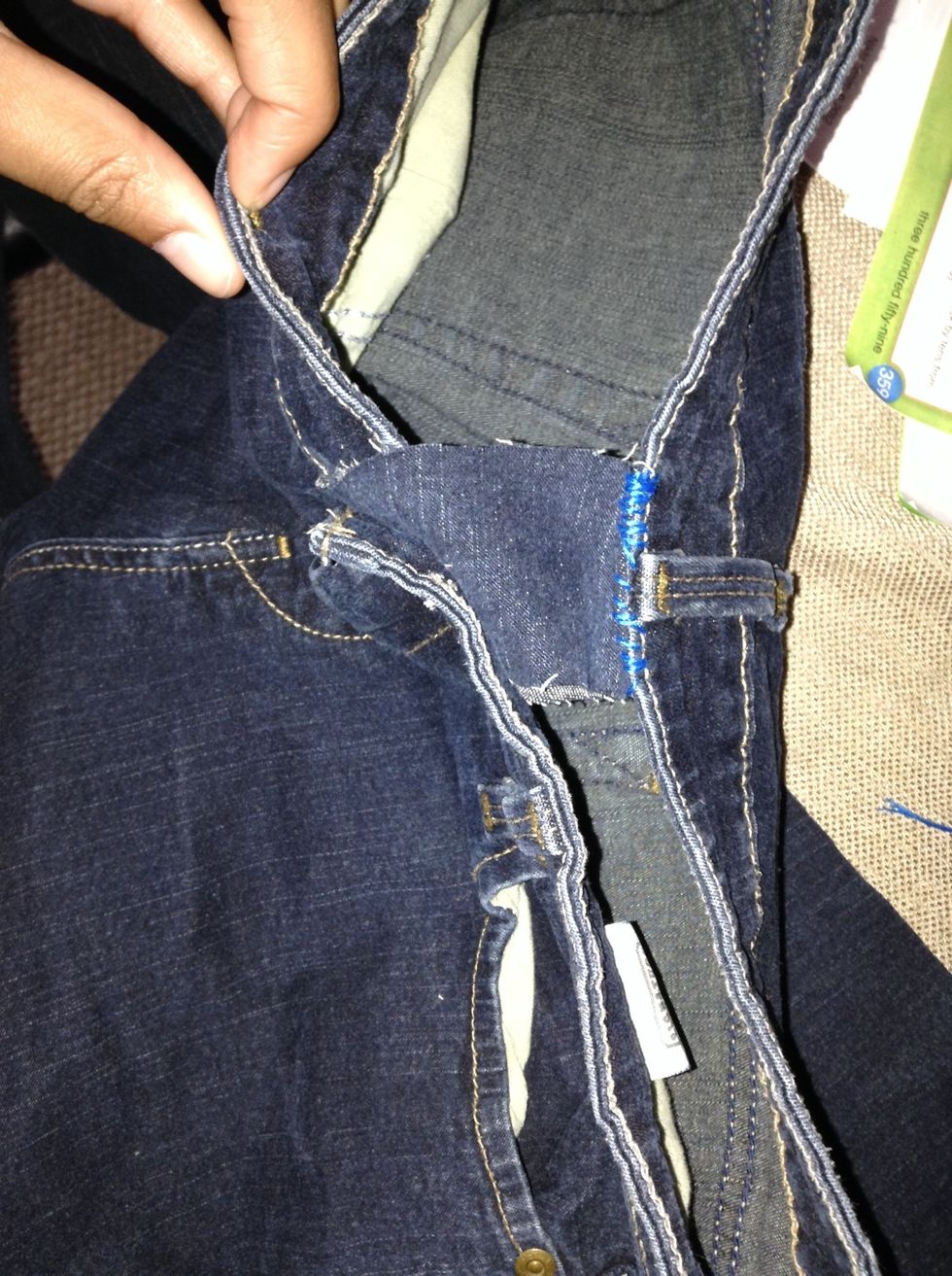 Sew on the strip to the back of the jeans and cut a slit into the other side to loop around the jean buttons.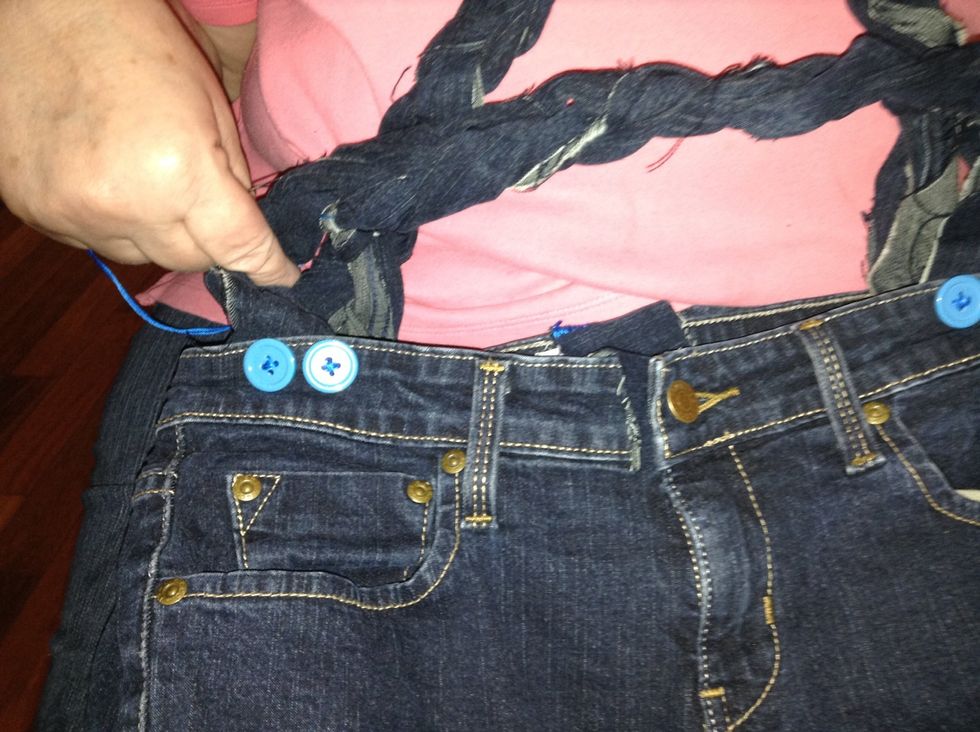 Sew on the braided strips. I added buttons to mine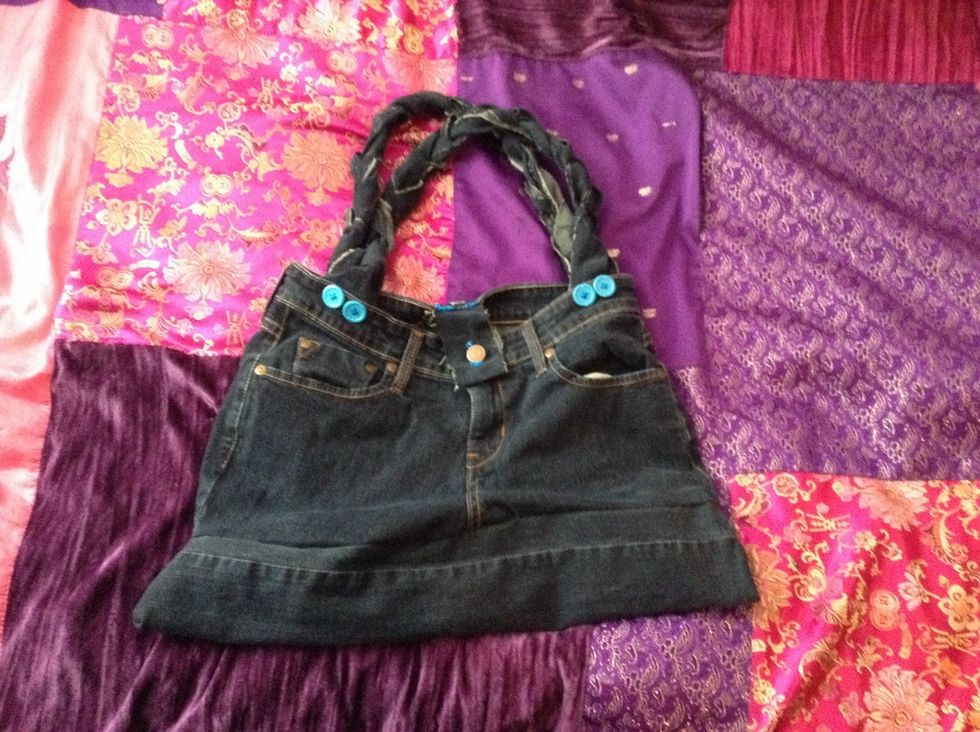 This is how the finished product should look.
1.0 Pair of jeans
Fabric scissors
Ruler
Needle and thread
Buttons and other decorative things
4.0 Pins