First, brown the ground beef. Cook it to a median of five to seven minutes on median heat.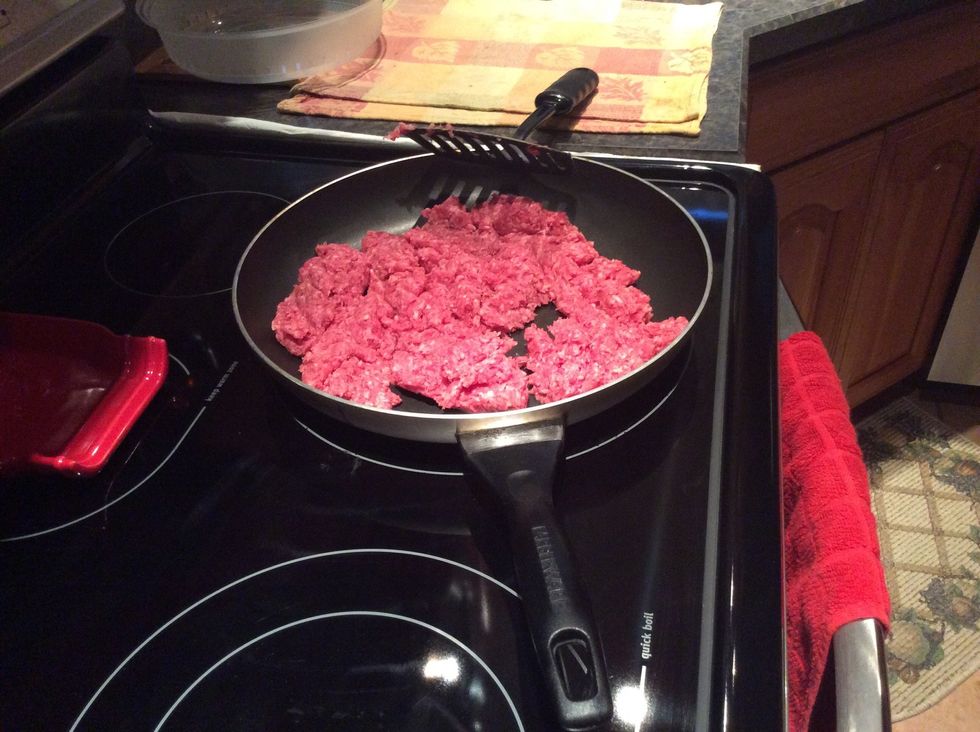 Before
After
Next,put tater tots in a bowl. Then add four cups of cheese. Then add the beef. Remember to drain the juices.
Then add sour cream 16 oz. then add the bacon strips. Eight strips.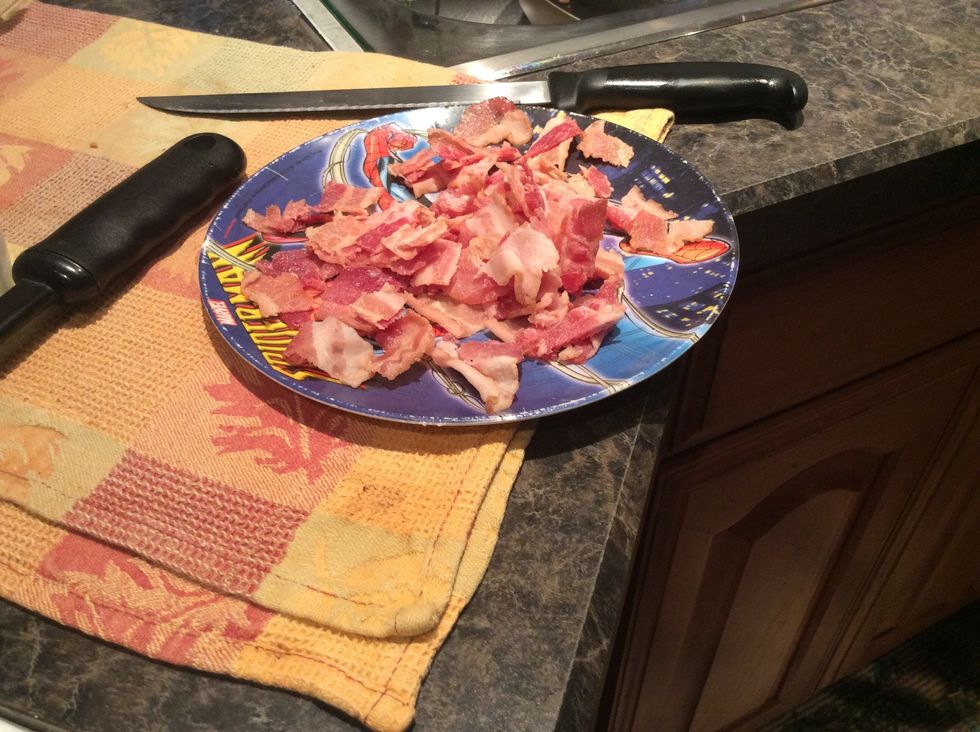 Cut bacon into pieces
Then mix everything together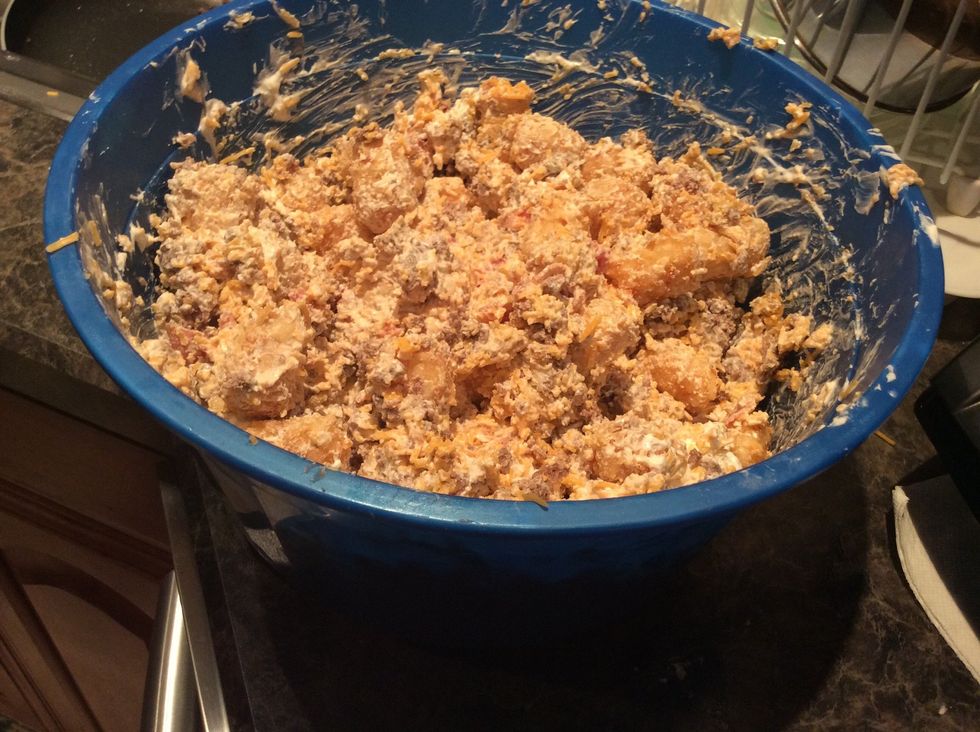 After
Now add the mix into a pan.
Now preheat the oven at 350 degrees. When it's done preheating, cook for about forty five minutes.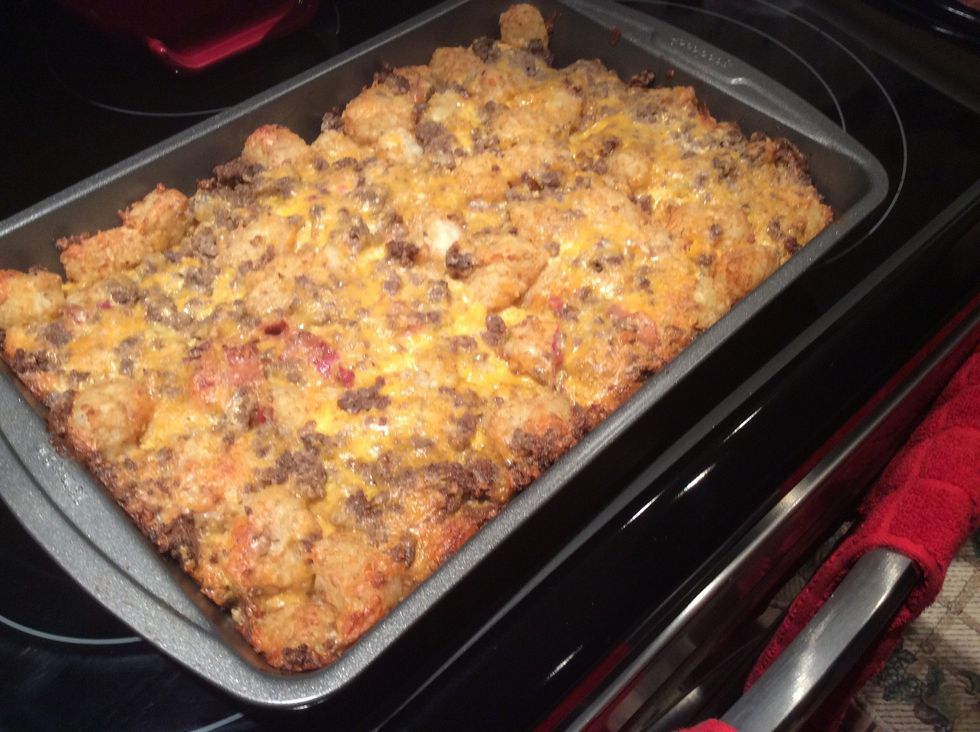 The final product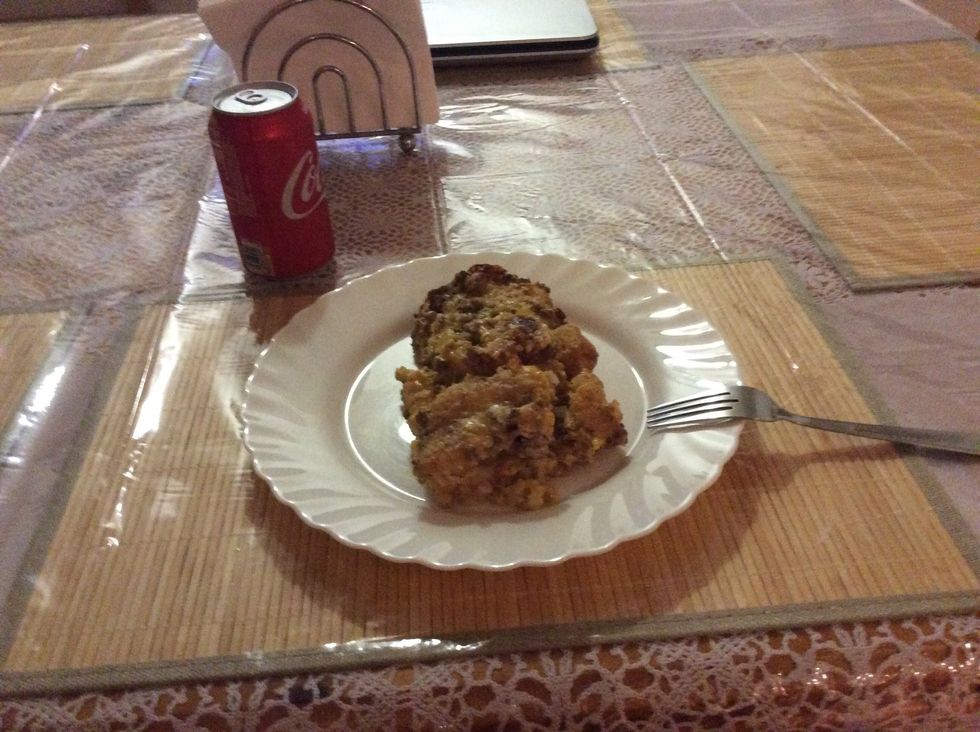 Enjoy!
One and a half pounds of ground beef
One thirtytwo oz package of tatertots
One sixteen oz of sourcream
Four cups of cheddar cheese
Bacon
style="margin-bottom:60px;">