A genuinely delicious recipe by my mum. The ingredients are simple and preparation is quick, try it for yourself!
33
Get your ingredients ready, turn the oven on and pre heat to 200 degrees Celsius. Turn your hob up and get ready to fry up some bacon and onions
Don't worry exactly about the quantities! If you want more or less bacon that's fine. Same goes for onions you could have 2 if you wanted. There needs to be 6 eggs minimum and a strong cheese is vital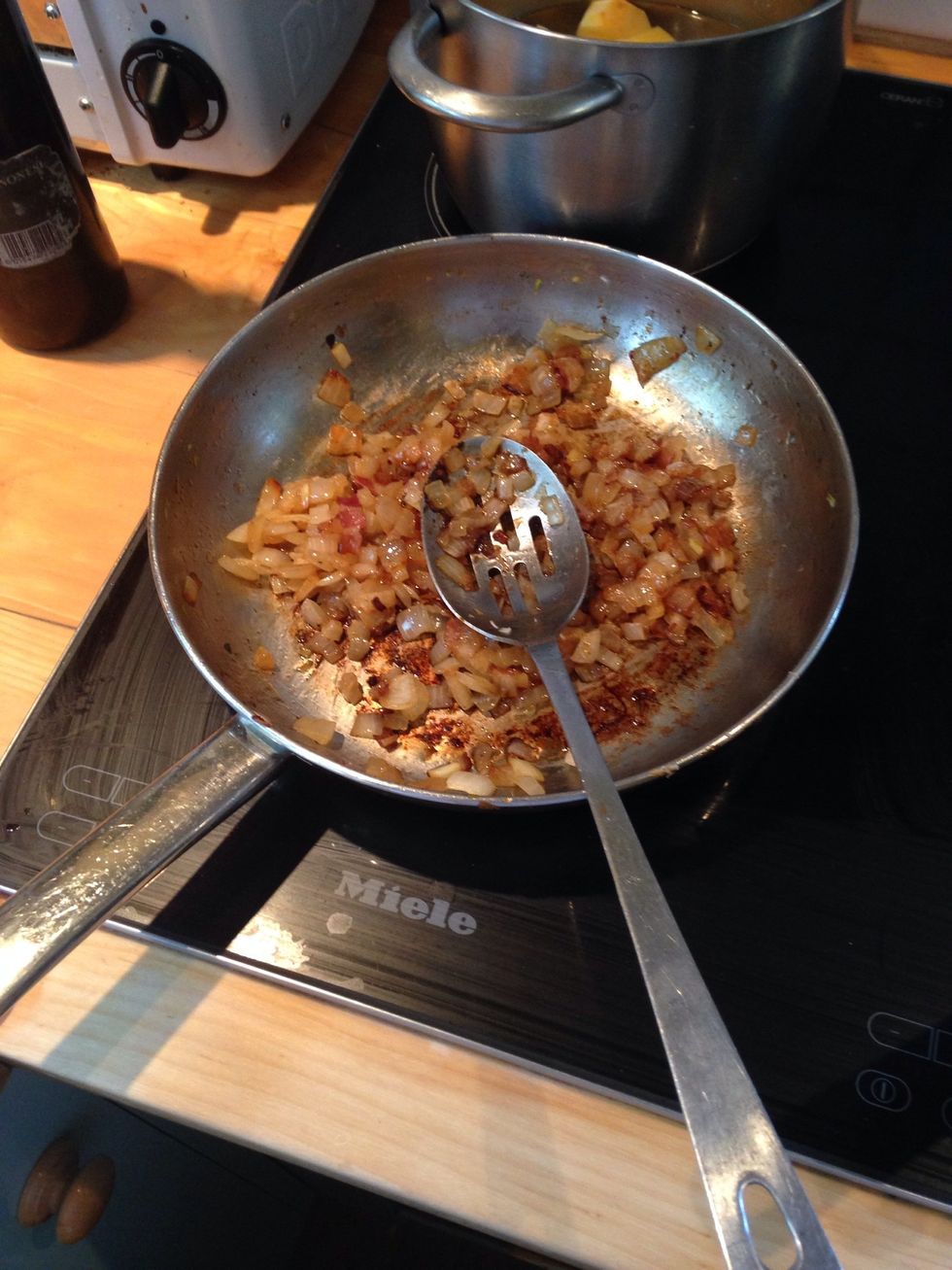 Dice and fry up 1.5 onions in olive oil (you could also fry the bacon in the next step with the onions)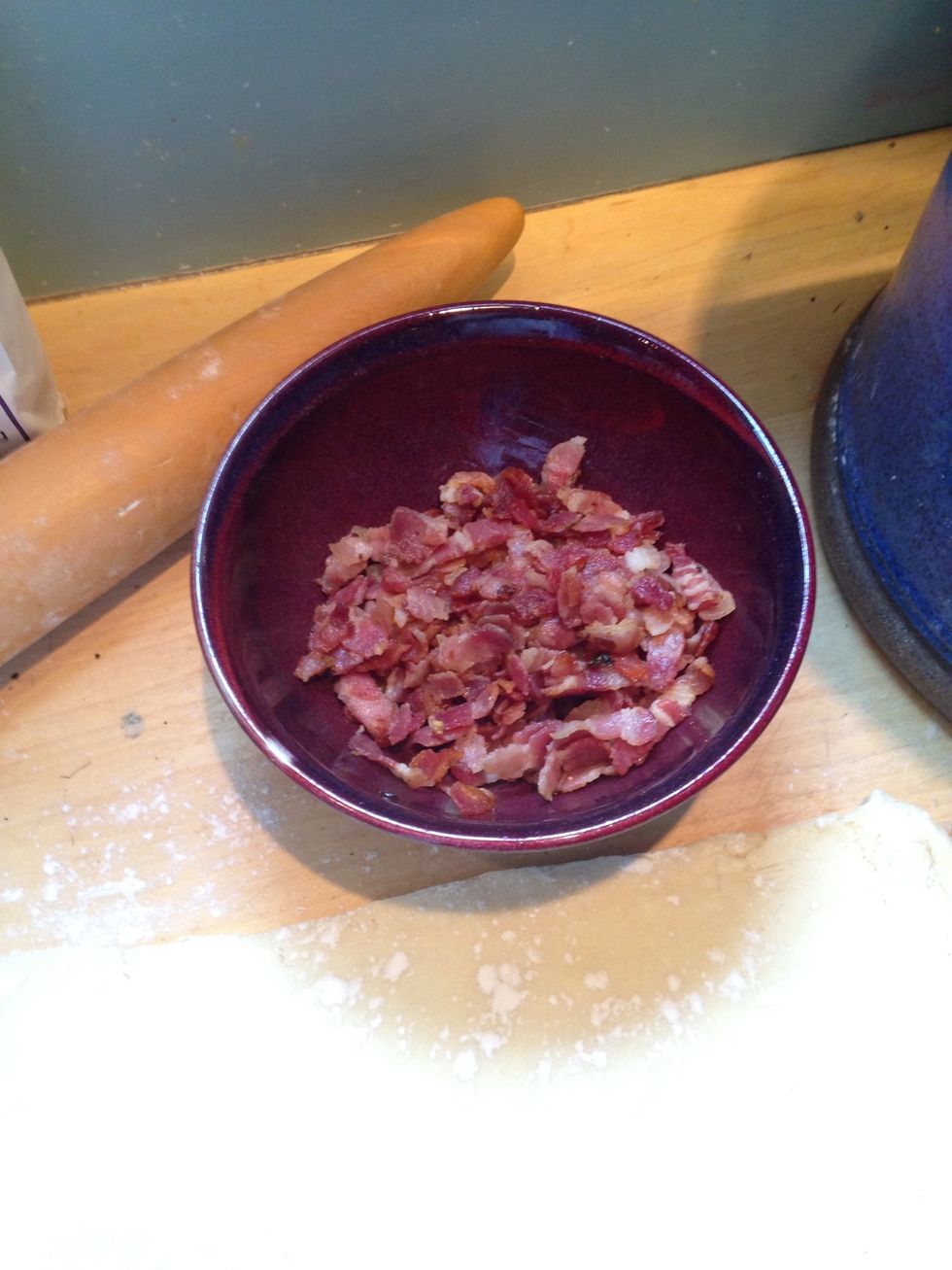 Dice and cook 12 rashers of thin and crispy bacon in quite a bit of olive oil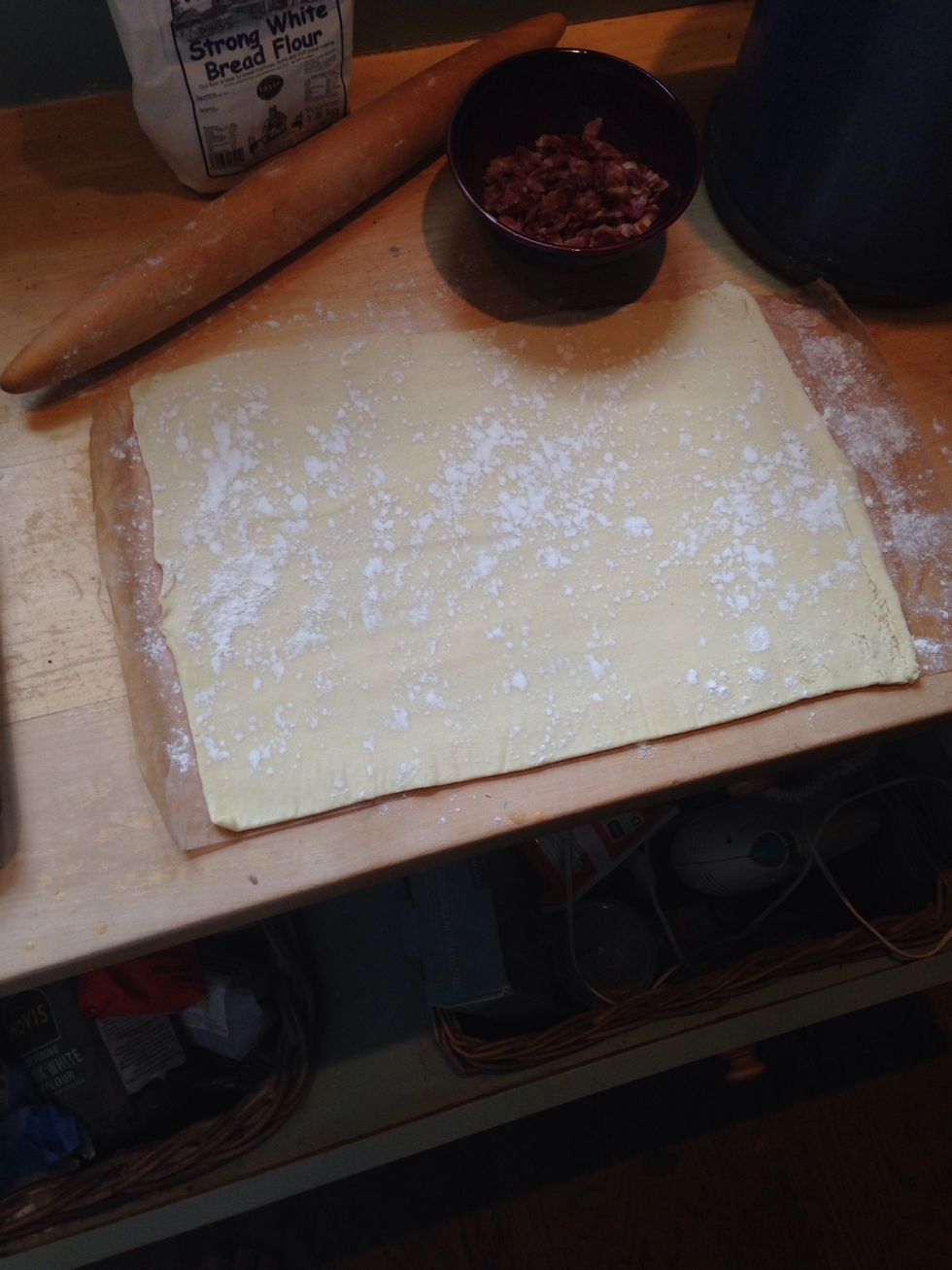 Roll out one shortcrust pastry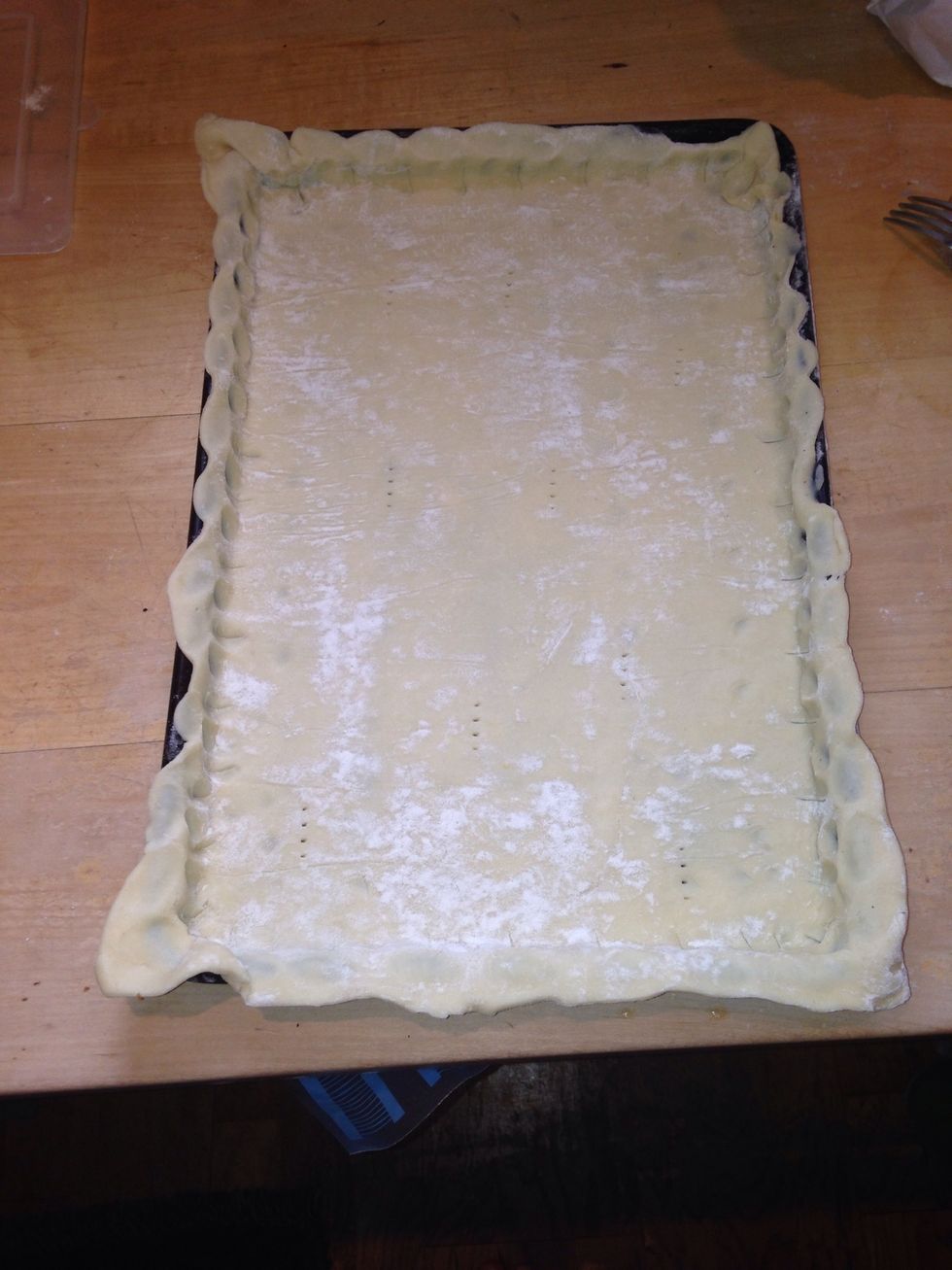 Put the pastry in very well buttered baking tray, pinch the edges and prick a few times with a fork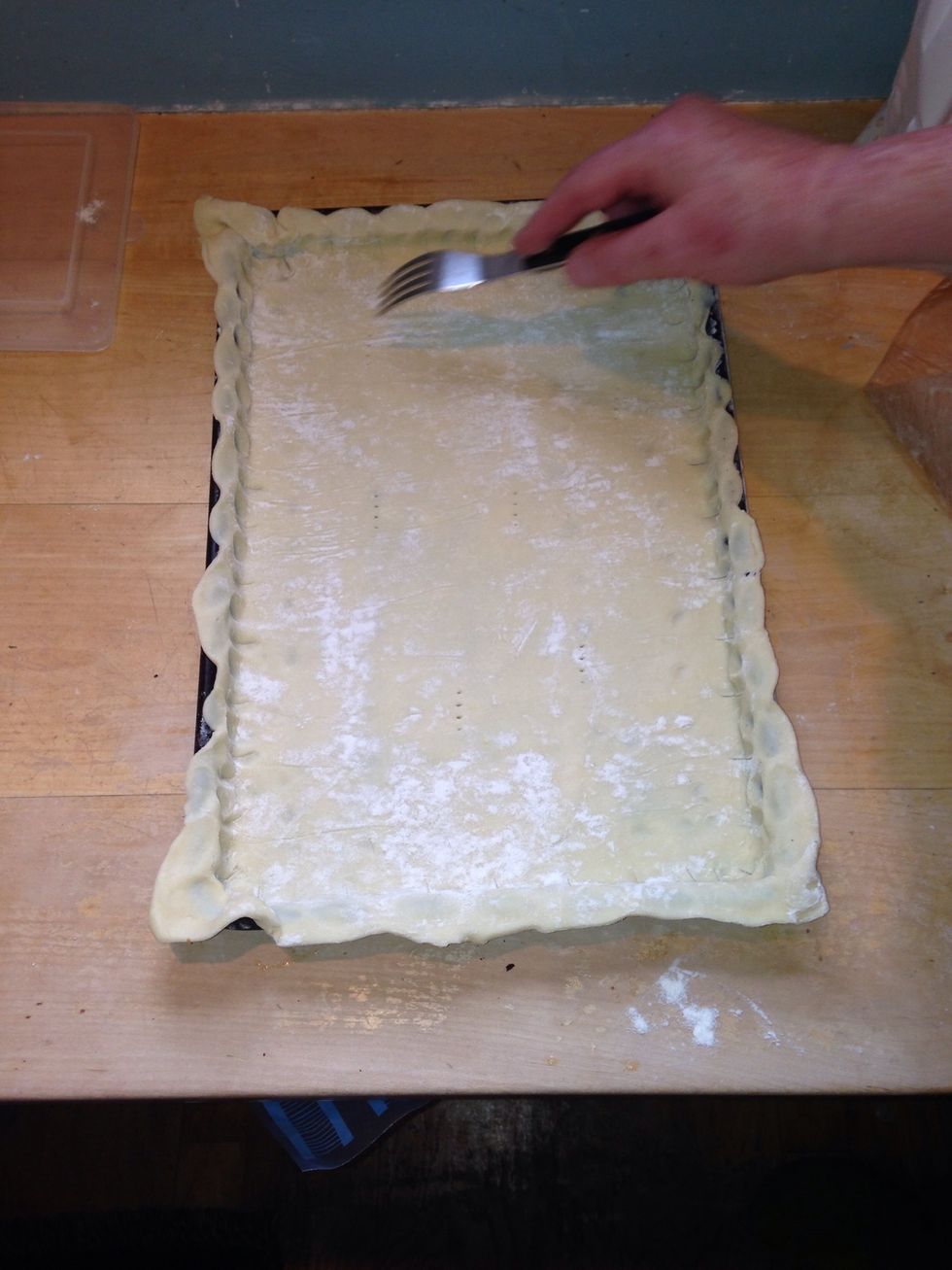 (Pricking with a fork)
Put it in the oven blind for 5 minutes (sorry cooking a roast above too)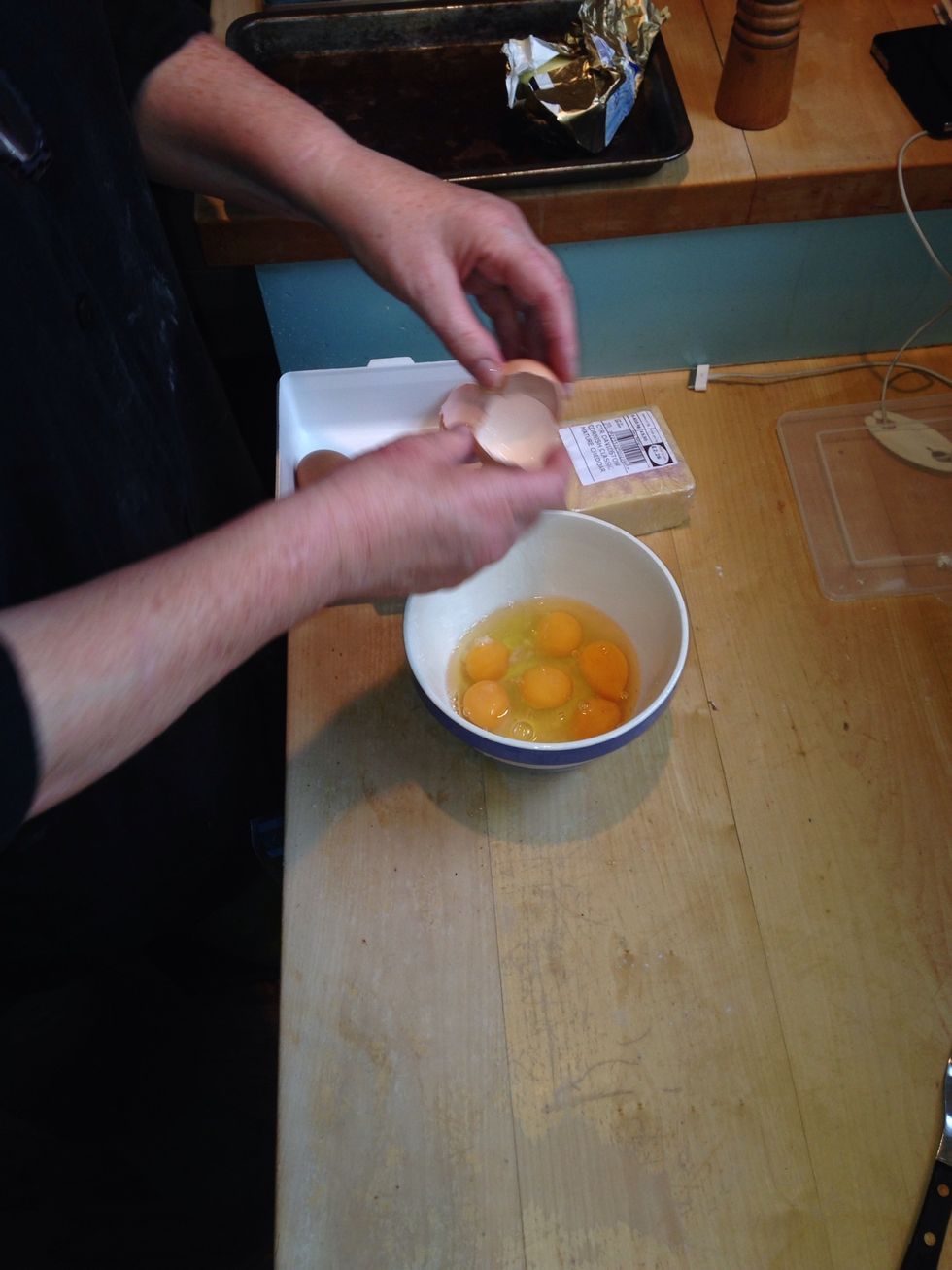 While the tray is in the oven, break 8 large eggs into a bowl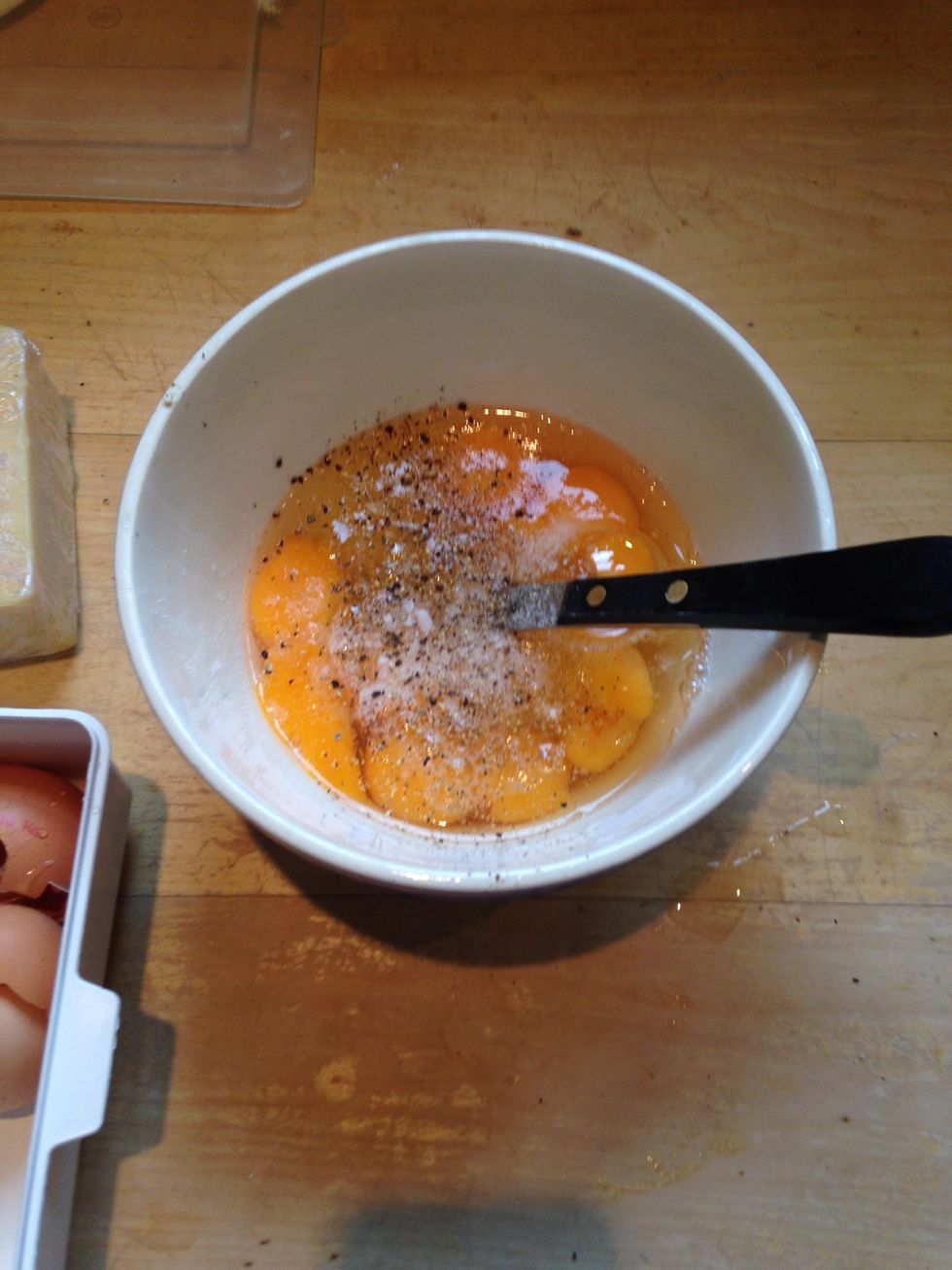 Add 2 large pinches of salt and some pepper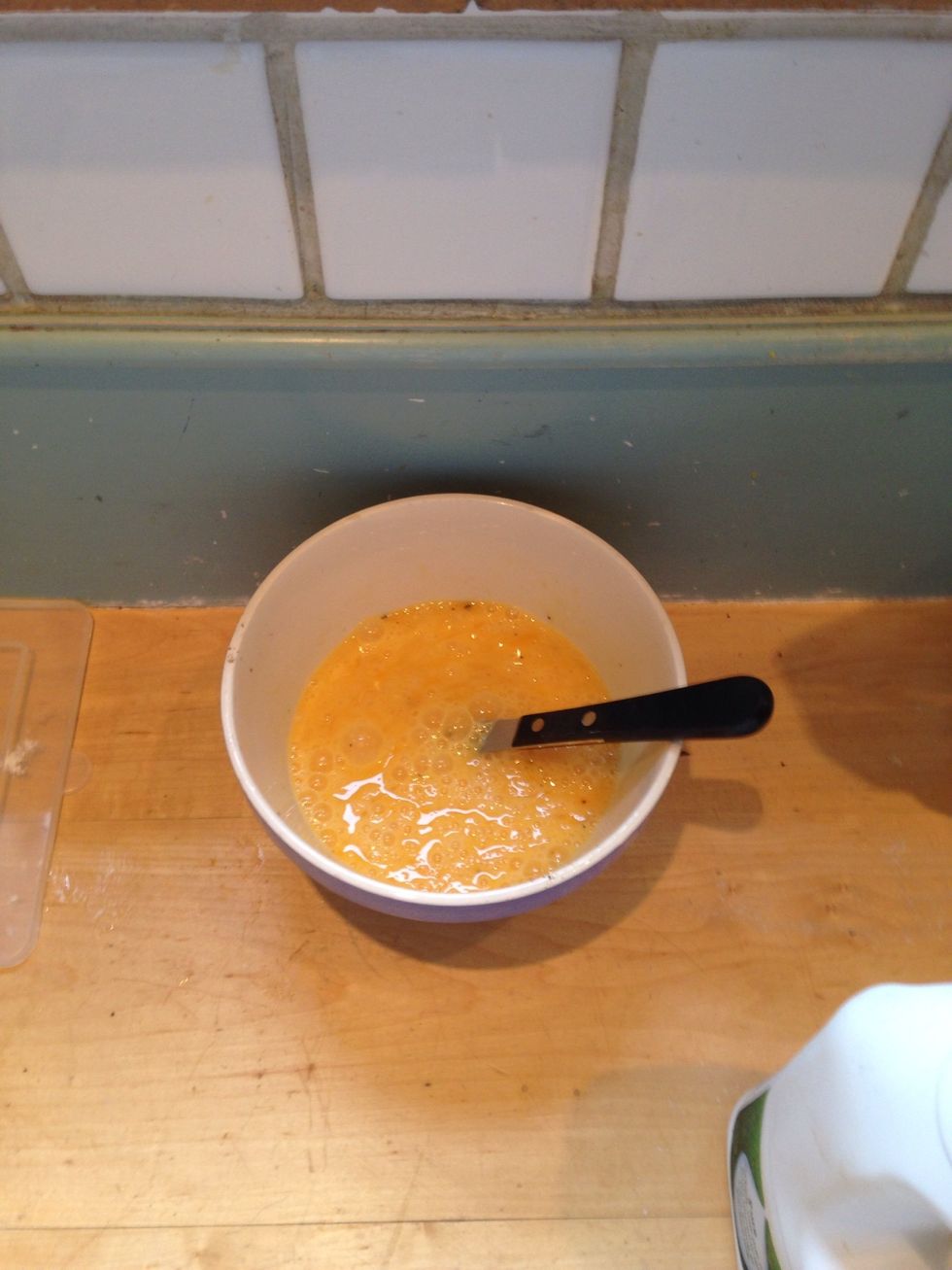 Wisk it up with a "glug" of milk (a small shot of milk or so)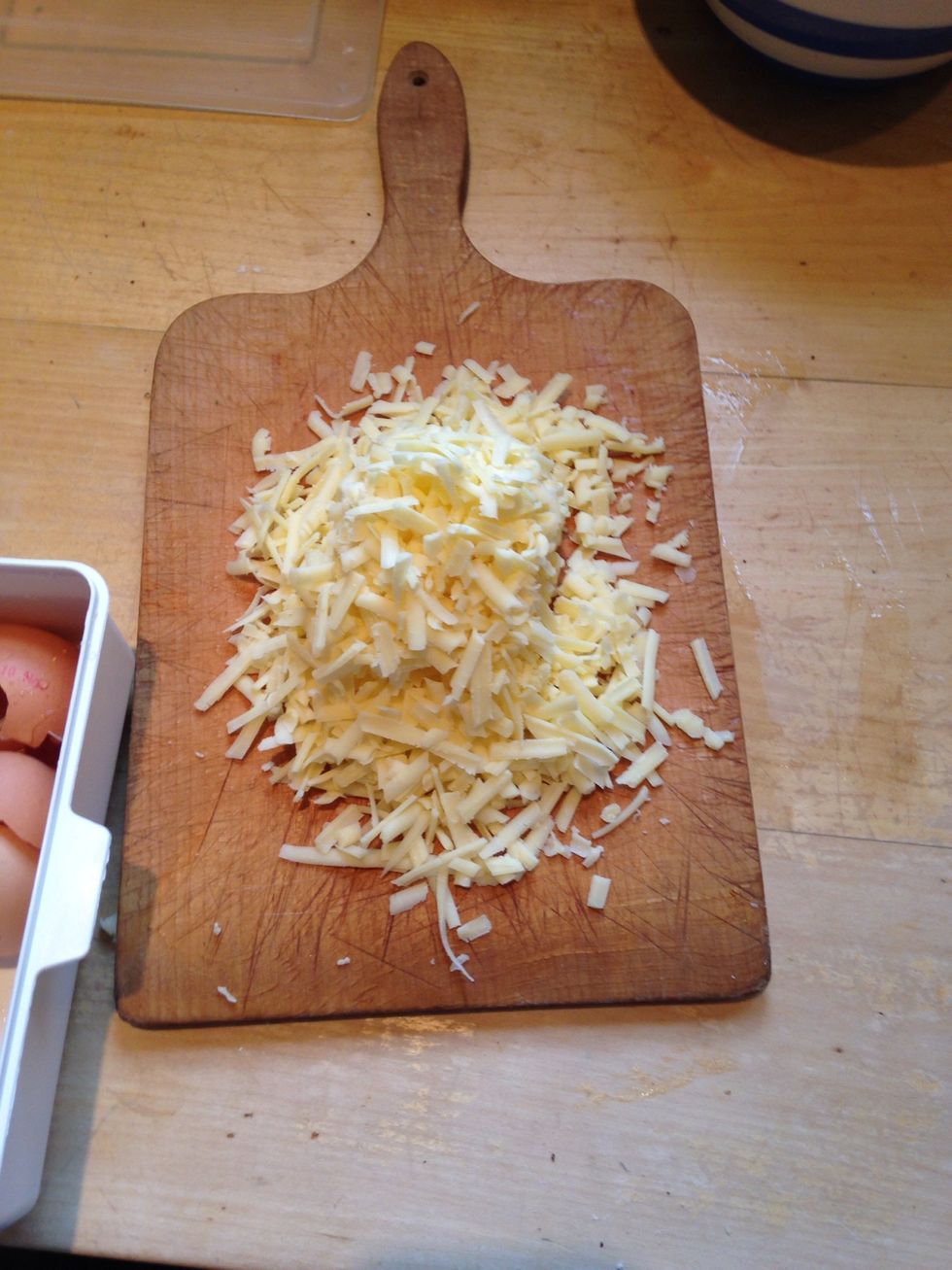 Grate about 200g of strong mature cheddar (mild cheddar doesn't give any flavour) / apparently the French use compte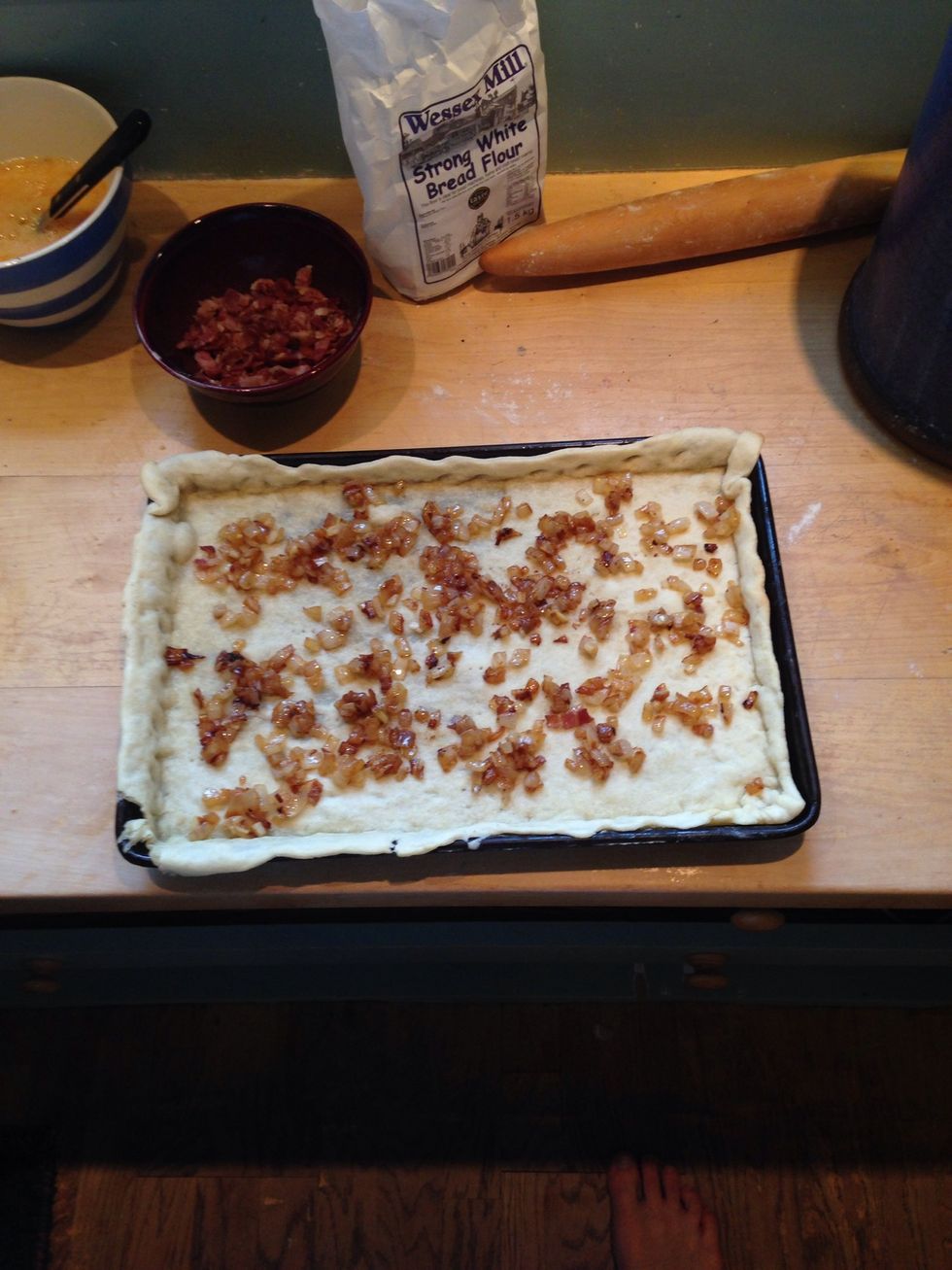 Add the onions to the heated pastry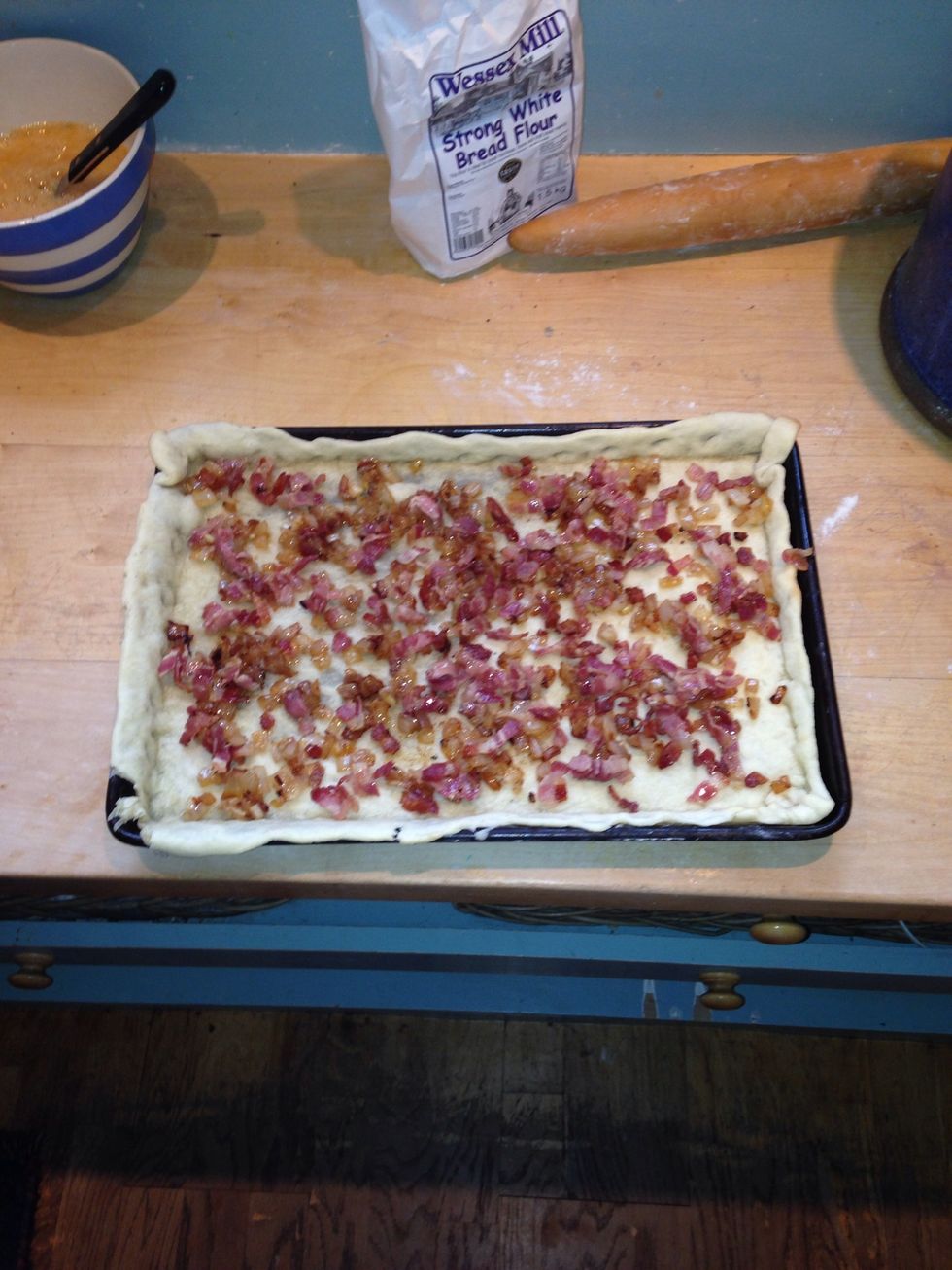 Add the bacon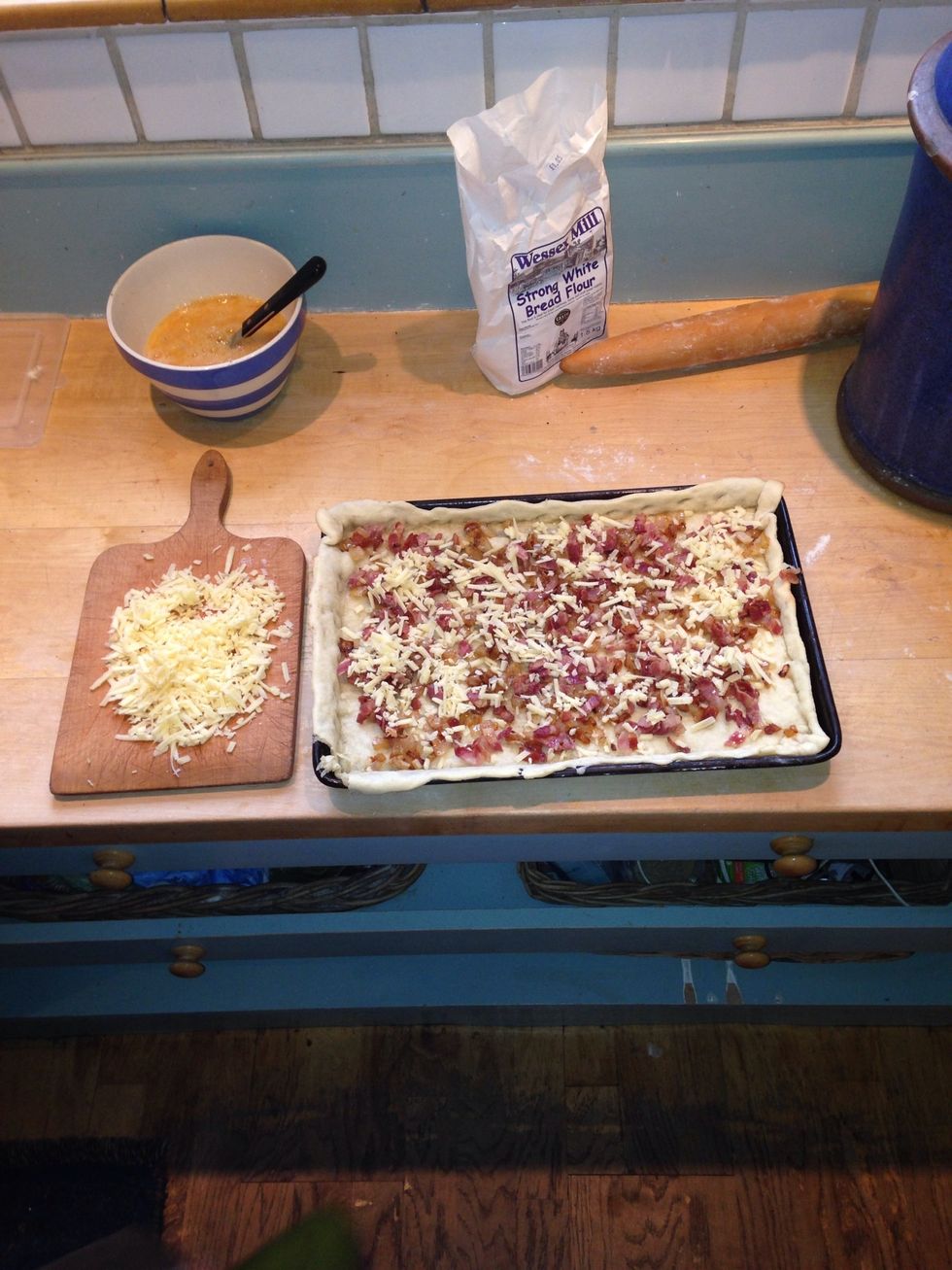 Add about just under half the cheese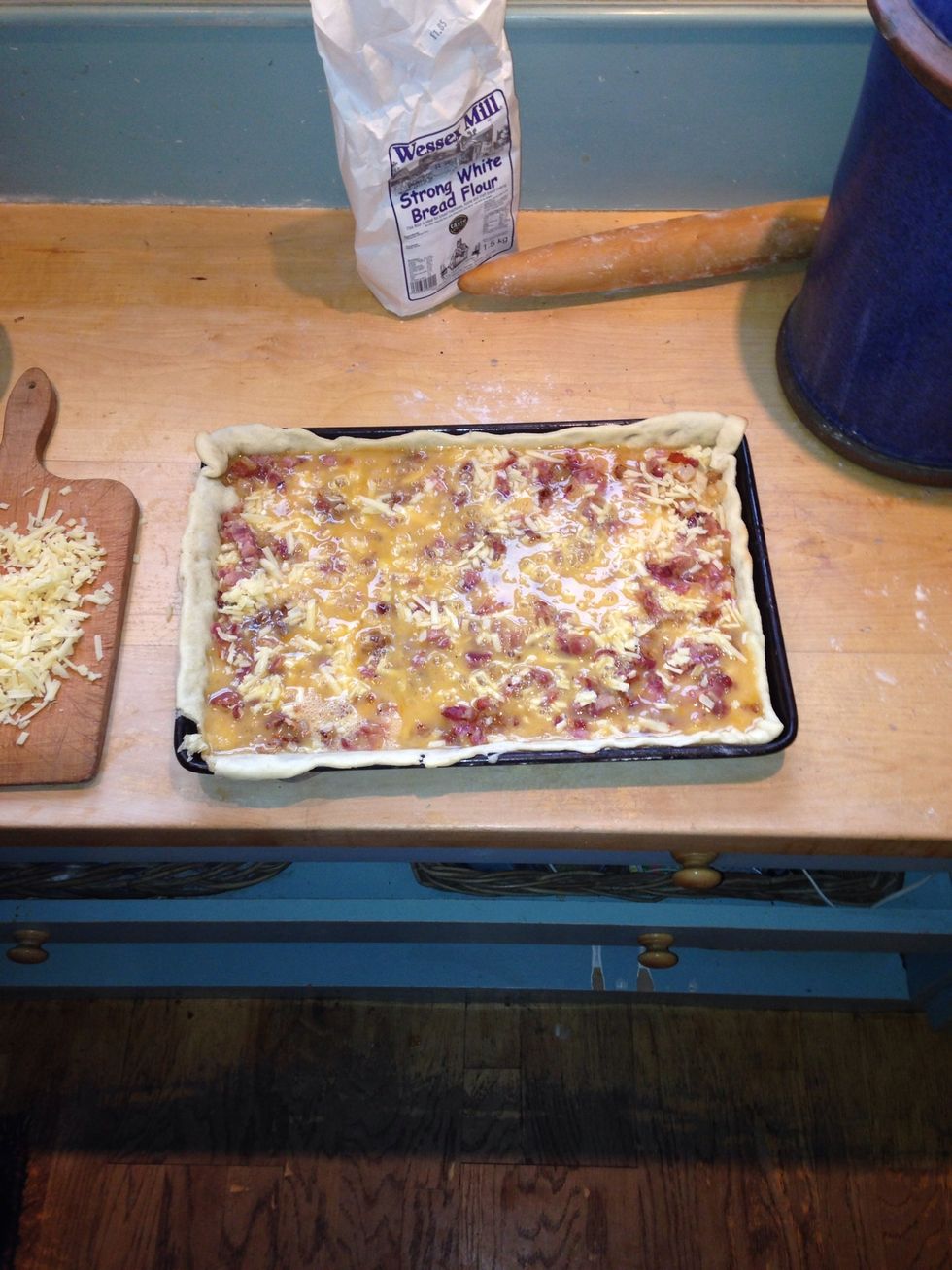 Then add all the egg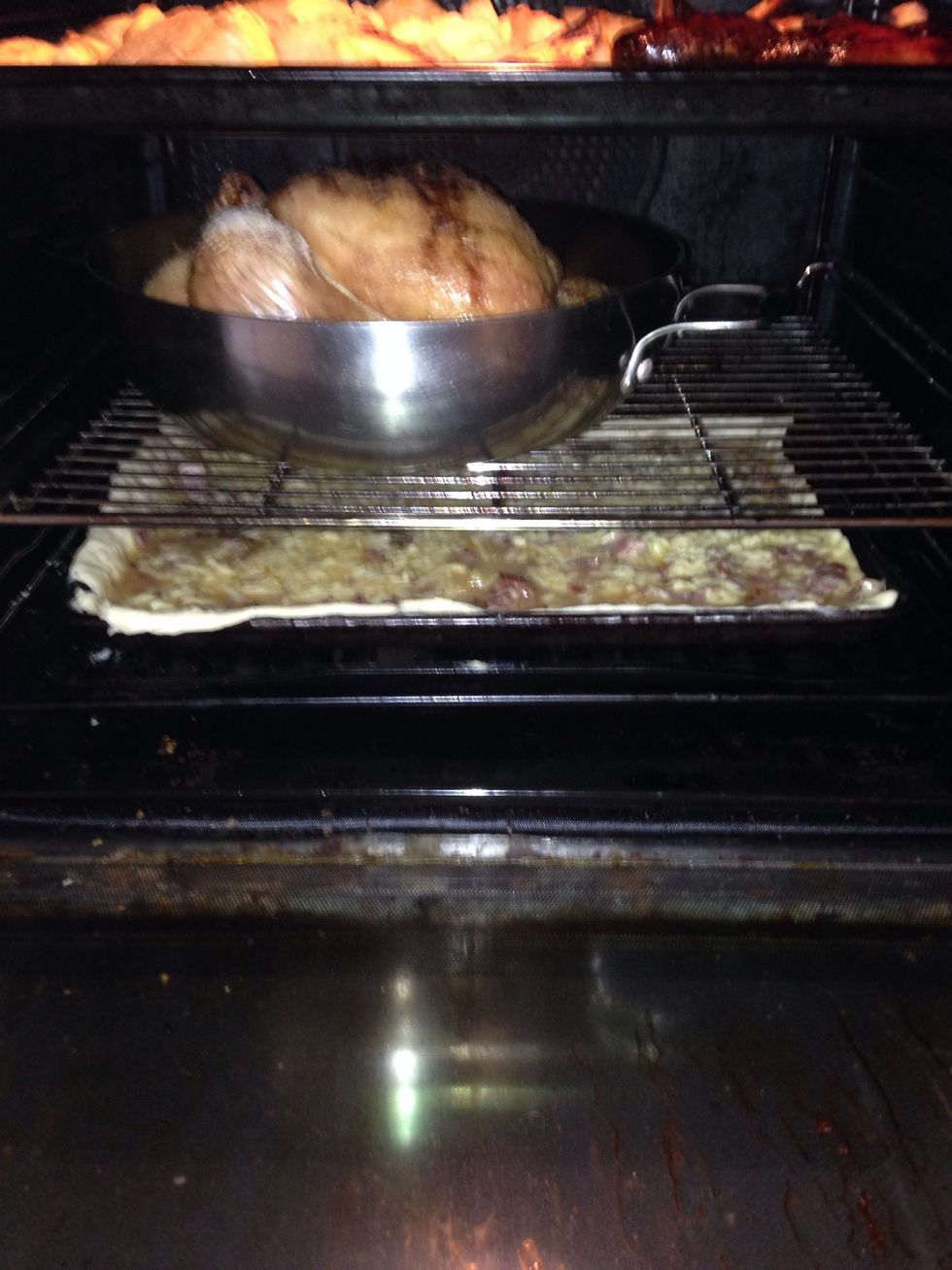 Add the remaining cheese and put in the oven for 30minutes on 200 fan
Sarah says "other great ingredients to any quiche: basil, thyme, sliced tomatoes, diced mushrooms, ham, strong cheeses, leek, pepper, etc"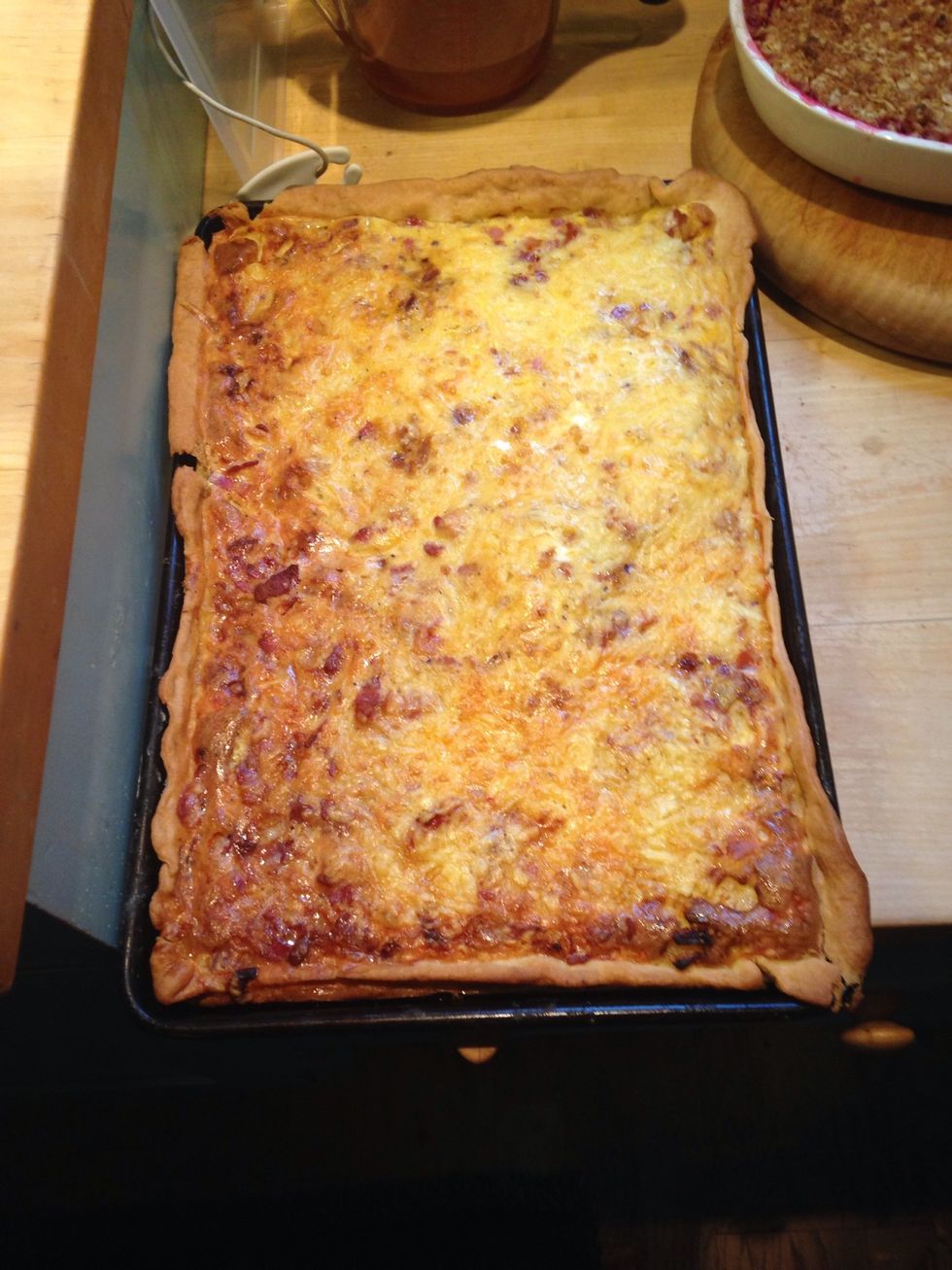 After 30 minutes remove the beautiful quiche from the oven. Then eat!!
pre heat the oven to 200 celsius fan
1 baking tray
1 pre rolled shortcrust pastry
1.5 onions
olive oil
12 rashers of thin and crispy bacon
8 large eggs
salt & pepper
200g of cheese
a "gulg" of milk