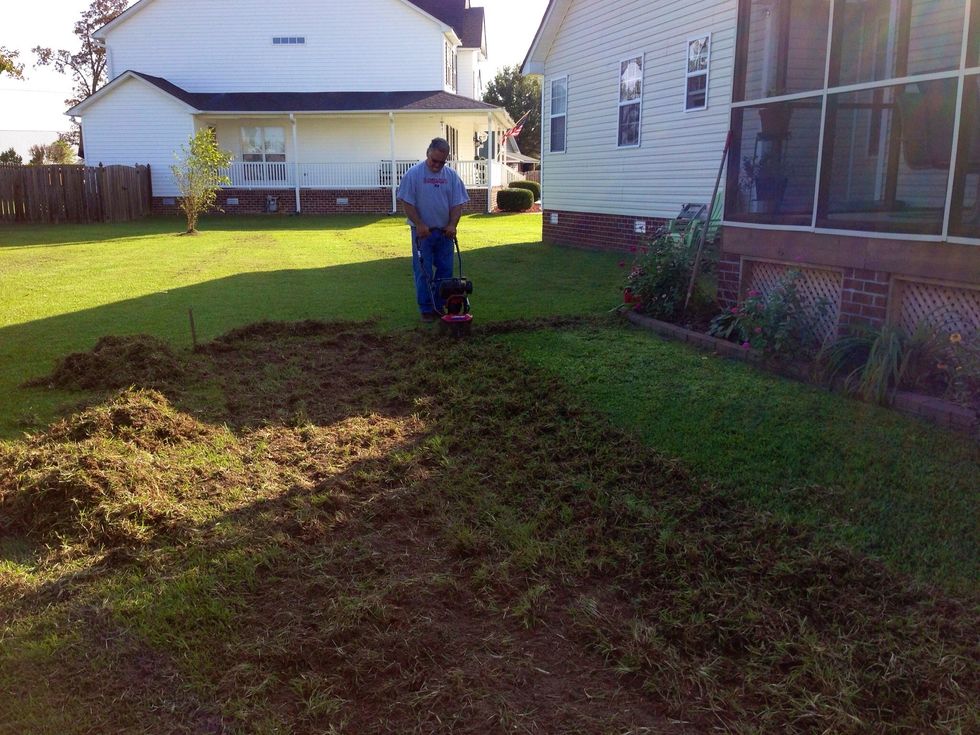 Measure area and till up the grass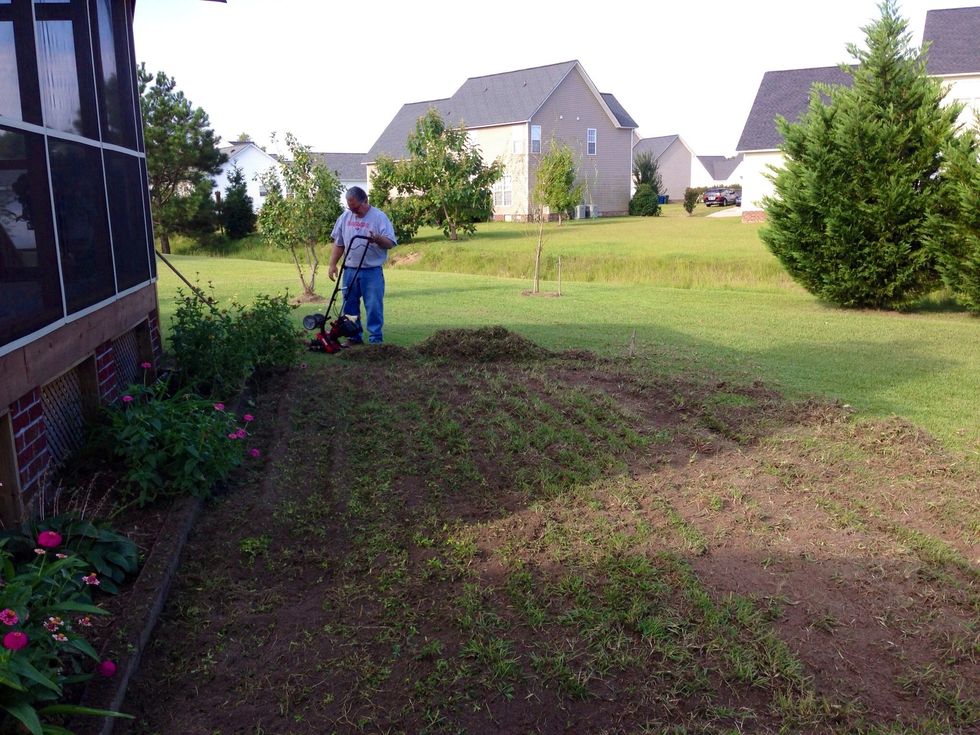 Clear away the debris and smooth out the area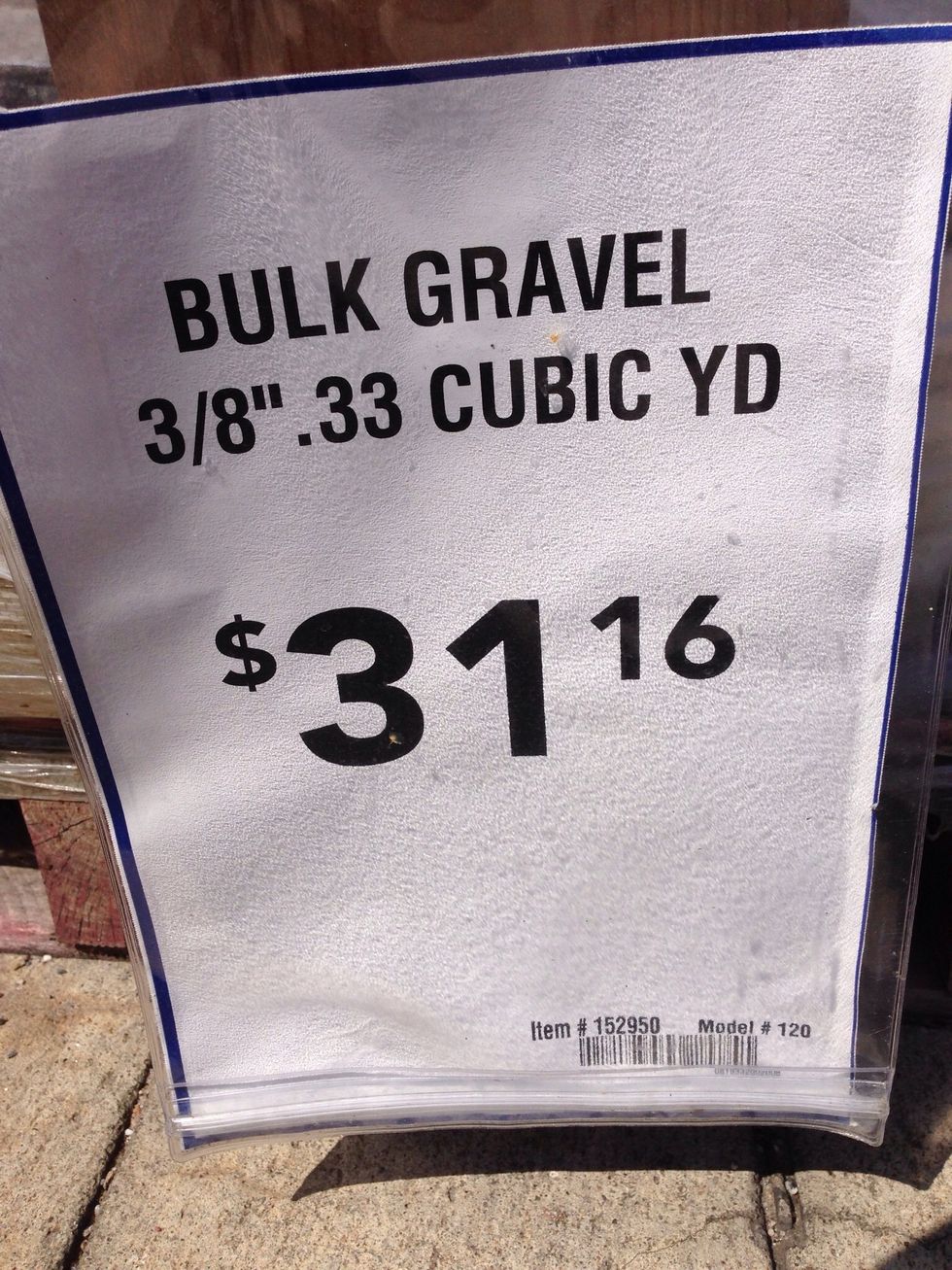 Compute needed amount of border and gravel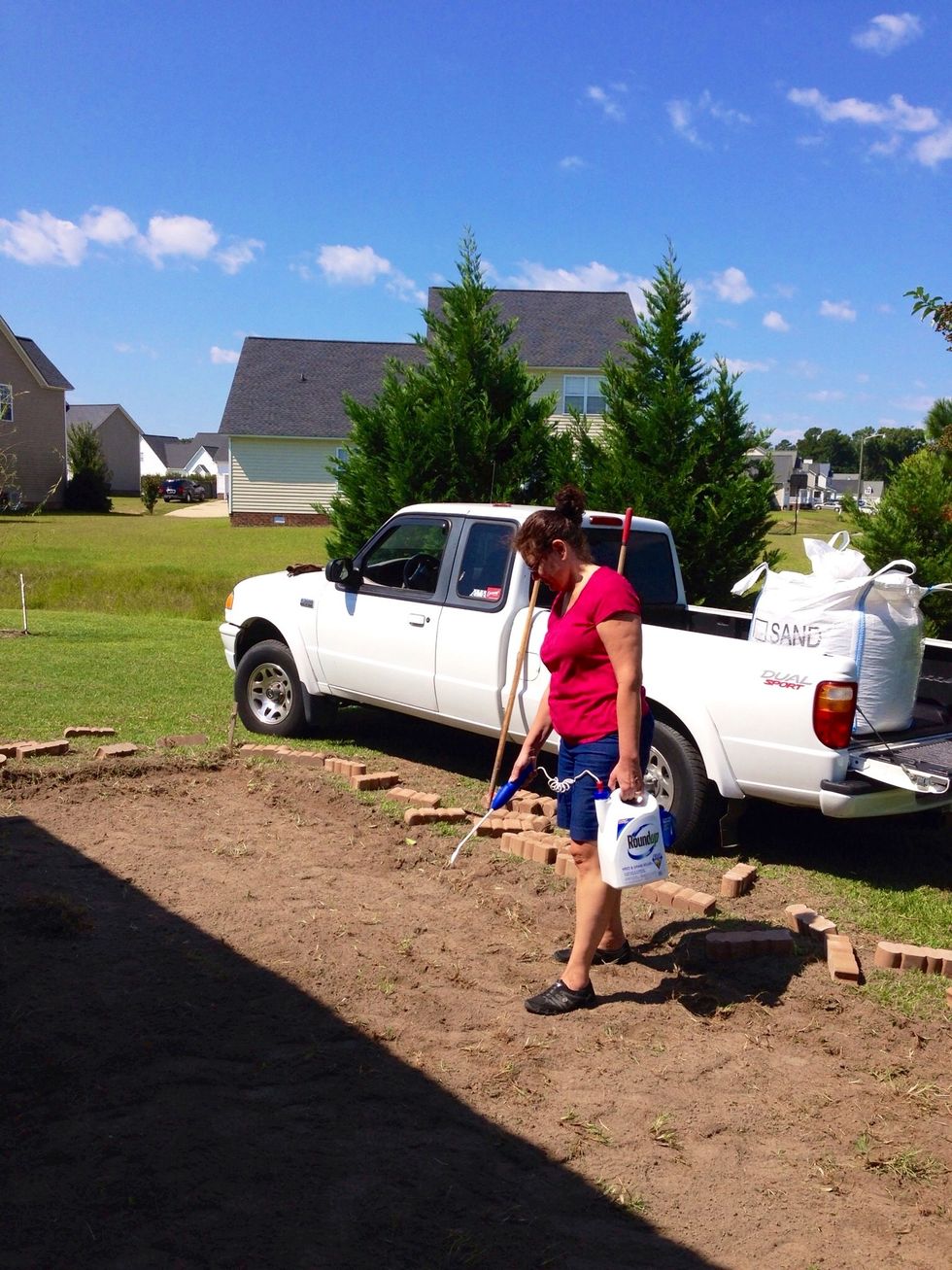 Apply grass and weed killer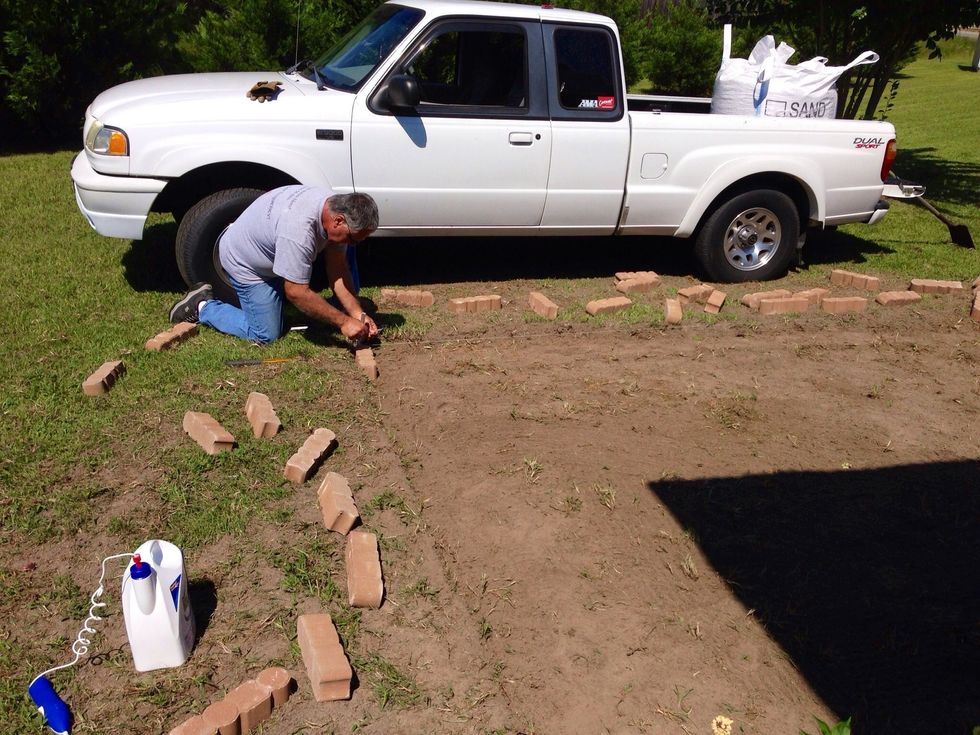 Set put border bricks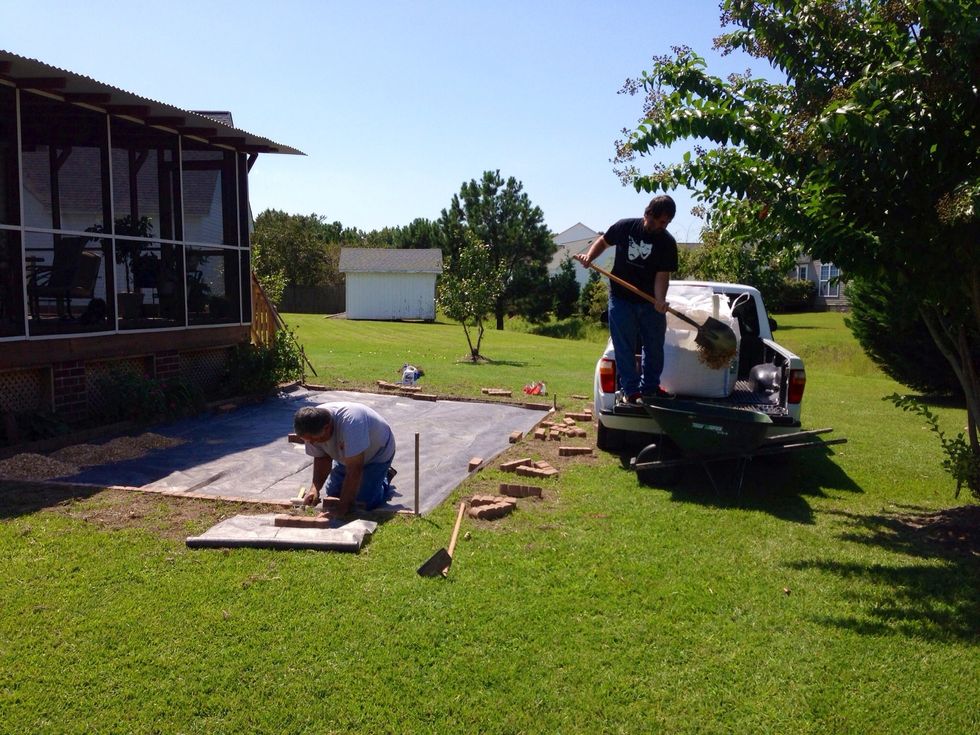 Spread out garden cloth, and set border in place over the edges of the garden cloth. Use mallet to adjust placement as needed.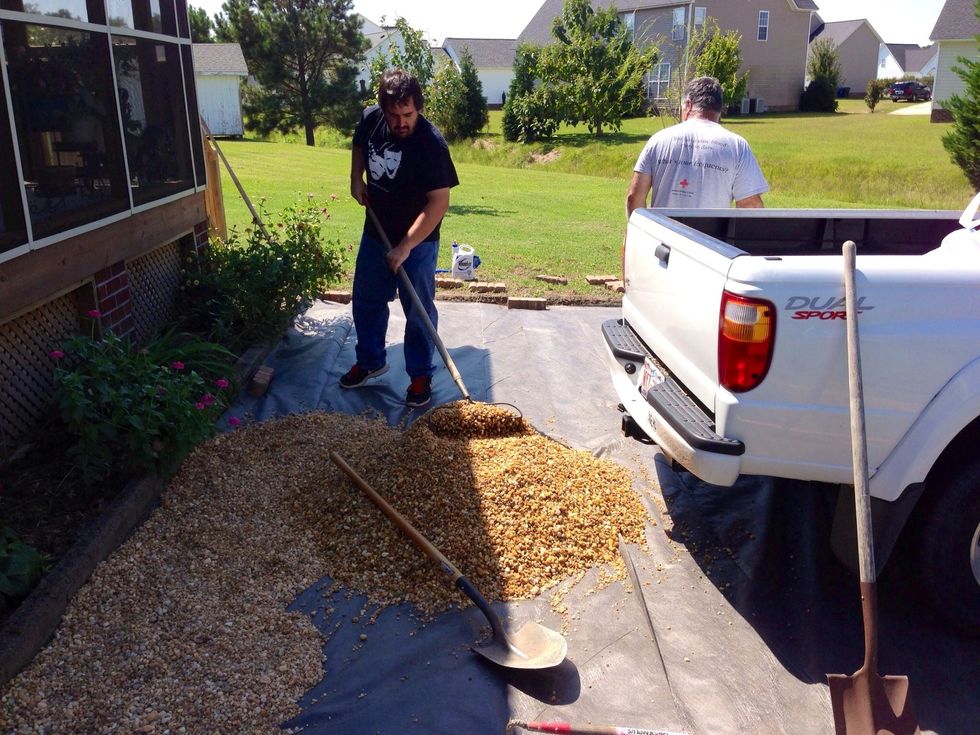 Unload gravel and spread out.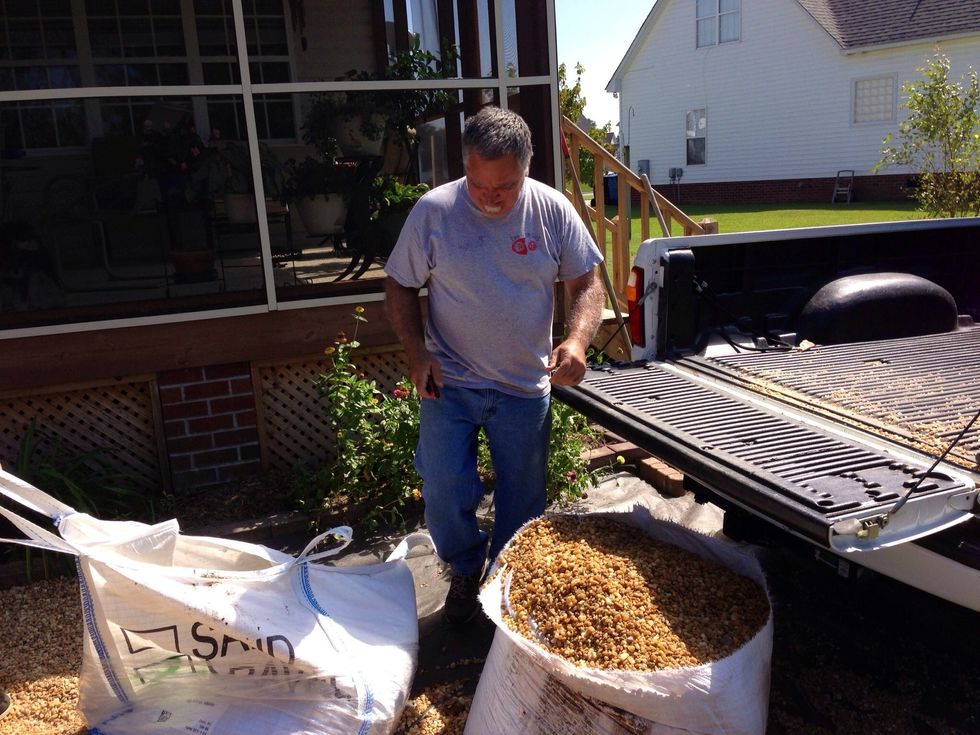 Unload and spread MORE gravel!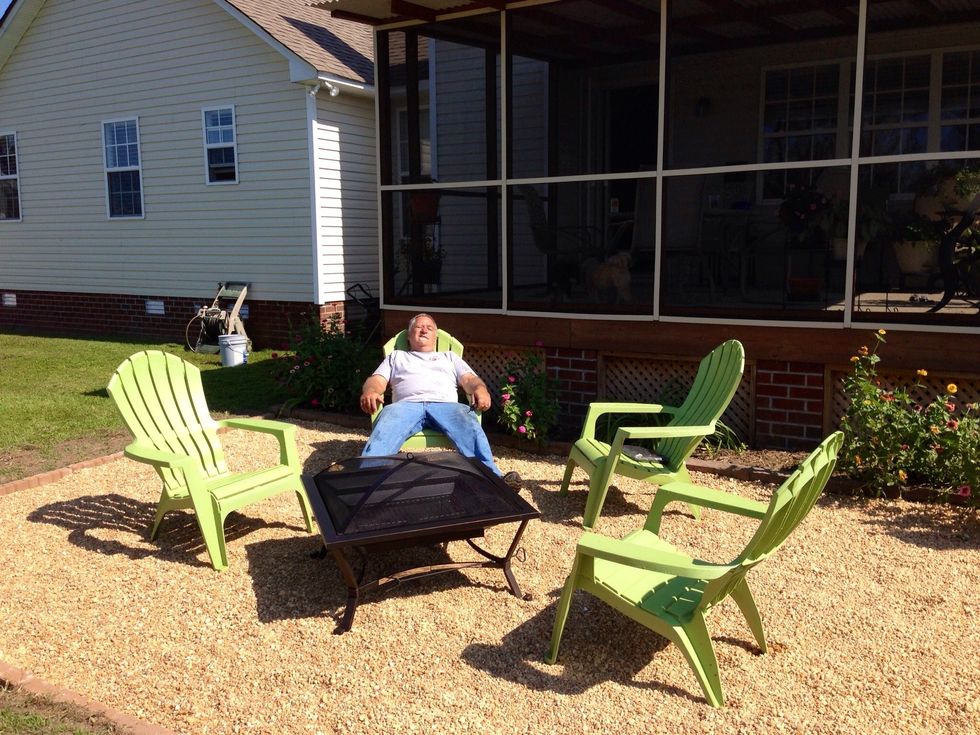 Assemble fire pit, arrange fire pit and chairs, and collapse!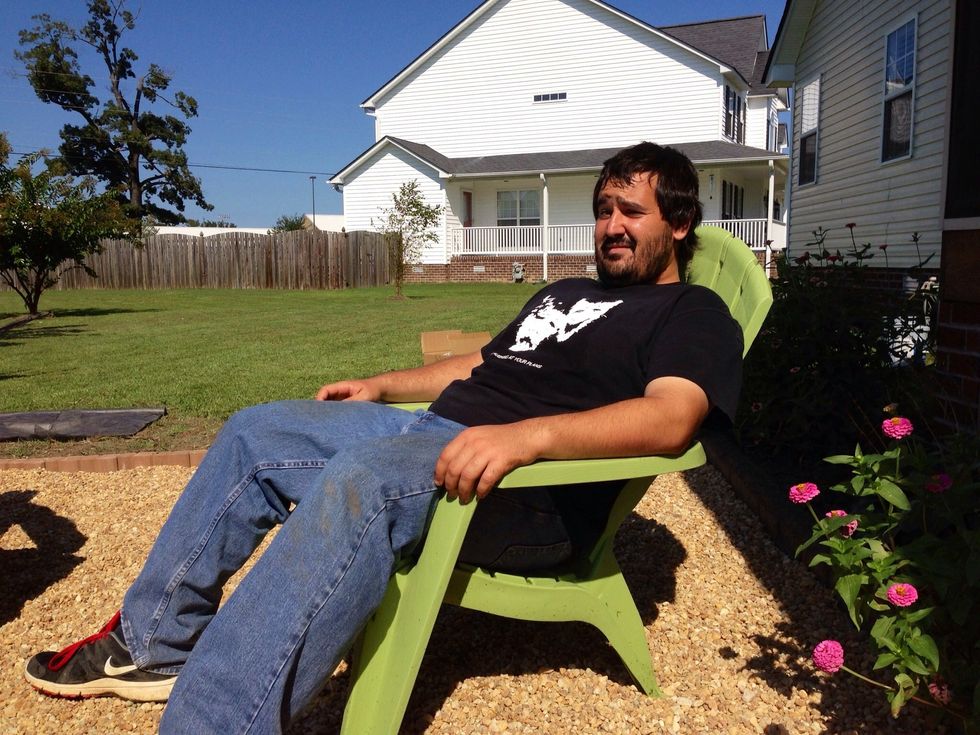 Some birthday this is!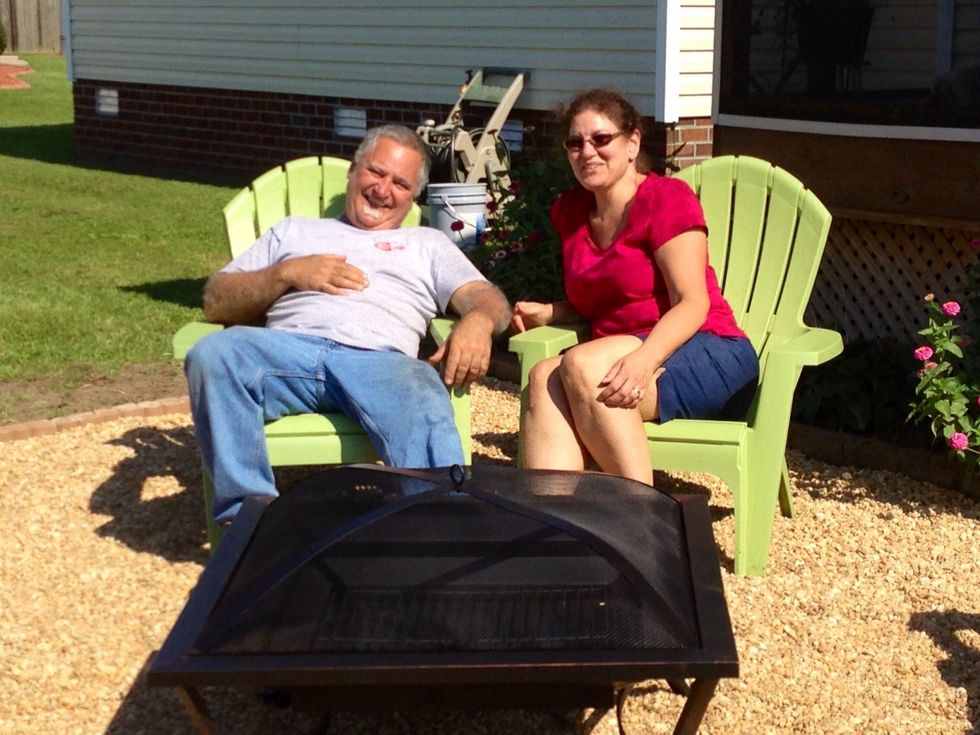 Six hour later, and we did it! Plants and accent lighting to come next weekend. . .
1.0 Tiller
Concrete border pavers
Garden cloth
Pea gravel
Fire pit
Measuring tape
Stakes
String
Weed and grass killer
Joanna Gerakios
Media and Instructional Tech specialist for an eastern NC district...always on the lookout for new ideas.