Use a decorative frame die to cut the pieces to create a bag. I used a set of Spellbinder frame dies and based the size of the bag from the largest die.
For the bag, cut a piece of cardstock with this dimension: 8 1/8 in x 8 in. On the longest side, fold at 2 1/4 and 6 inches. On the shortest side, fold at 2 3/8 in and 5 3/8 in.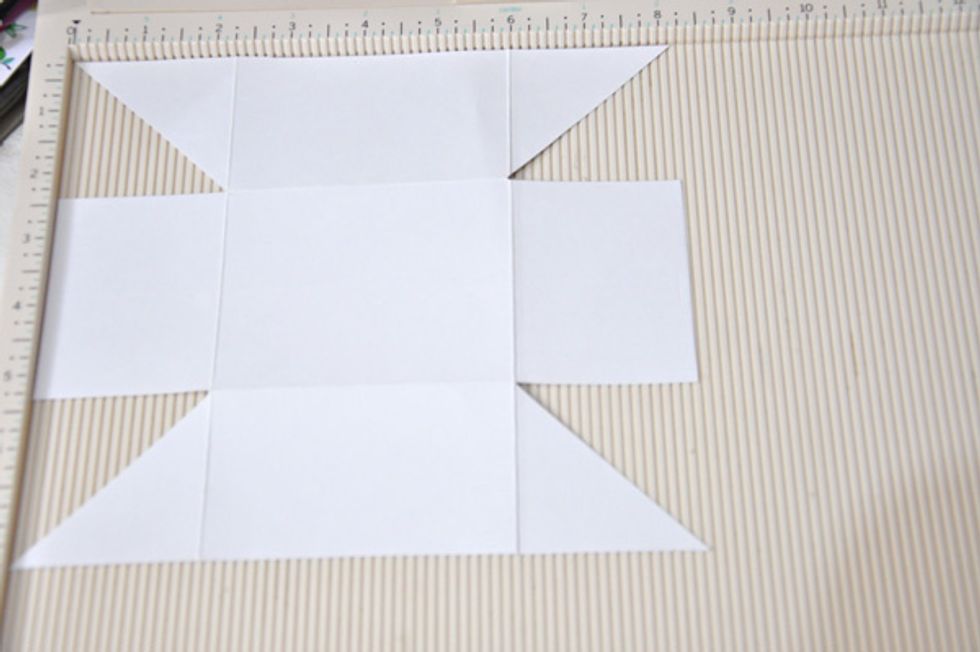 Cut at an angle as seen in the image. This is optional, you can still go through adhering the sides overlapping each other. I just prefer minimal layers.
Ink the edges
This is how the box will look like when assembled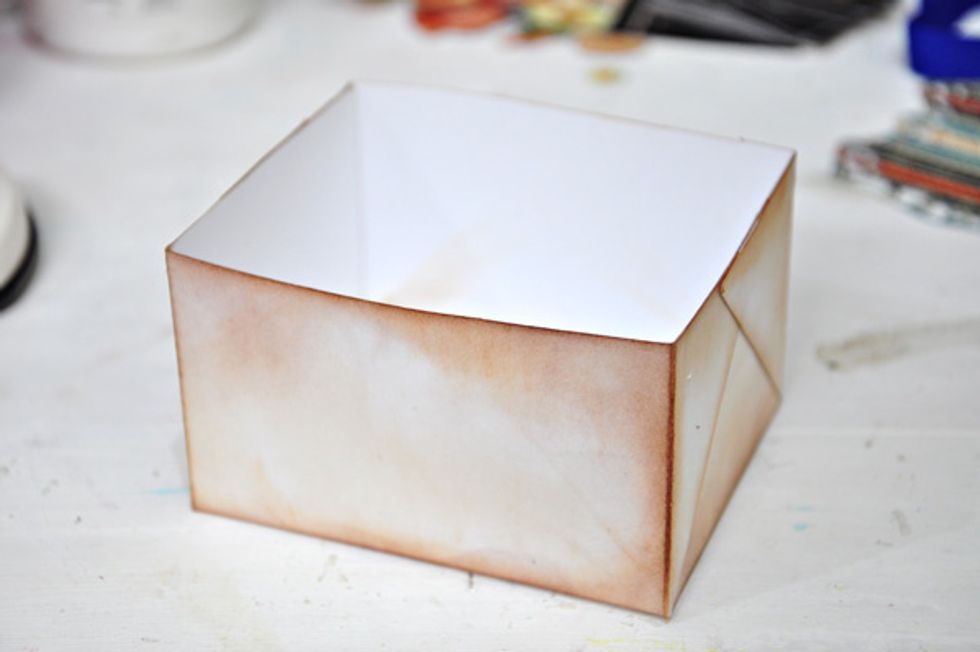 Another angle
Fussy cut some flowers from a patterned paper in the Raining Cats and Dogs collection
And some of the flash cards from the ABC Primer collection. This is a fun addition to the gift set!
Adhere the smallest die cut paper onto another patterned paper for contrast. I just eyeballed the shape of the patterned paper based on the white die cut paper.
Create a handle by cutting a strip of paper as seen in the image. This is 8 inches x 1 inch.
Attach the strip/handle using a couple of brads
Start embellishing the bag. Add some stickers, chipboards and flowers.
Finally, this is how the gift bag will look like.
Adhere a strip of lace to the handle for a pretty touch.
I used a small resealable plastic to store the flash cards and topped it with a folded polka dot black and white paper and some alpha stickers.
I tied the coloring pens and pastels with a ribbon.
Thank you and I hope you liked my project. Happy crafting!
Graphic 45 Raining Cats and Dogs papers
Graphic 45 ABC Primer stickers
Graphic 45 ABC Primer chipboards
Graphic 45 ABC primer papers
Graphic 45 staple - ornate metal brads
Spellbinders Label 40 decorative frames
White or cream cardstock
Colorbox Graphic 45 ink - dark cashmere
Distress ink - tea dye
Colorbox blending tool
Ribbons
Lace
flowers