Start by simply rolling the onesies and placing them on one side, I still need more to cover the bottom of my basket.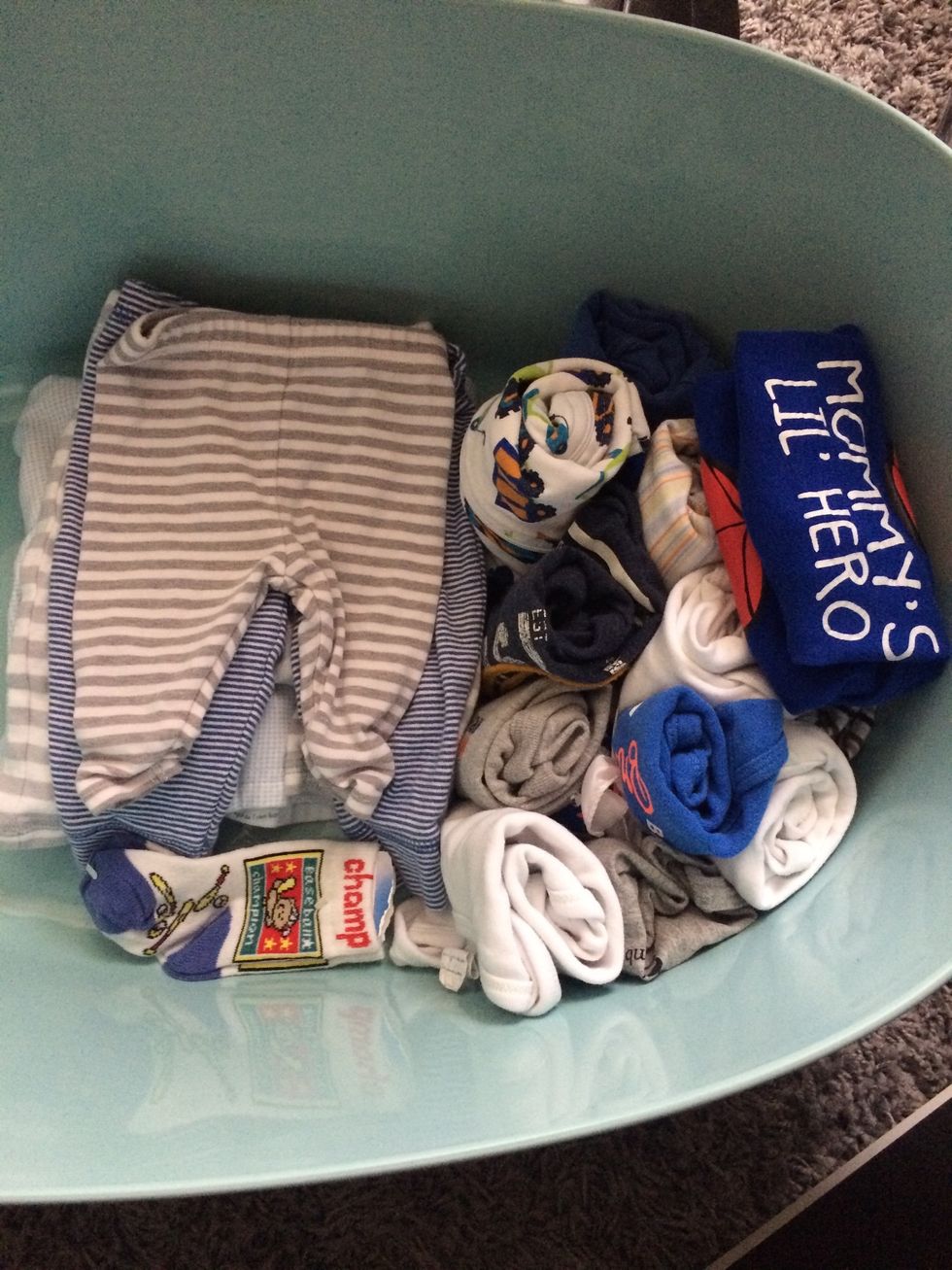 Take the large hand towel, preferably blue for a boy and fold it into a square, then take the breast pads and Penaten and place them on top. After, simply tie ribbon around in your desired colour.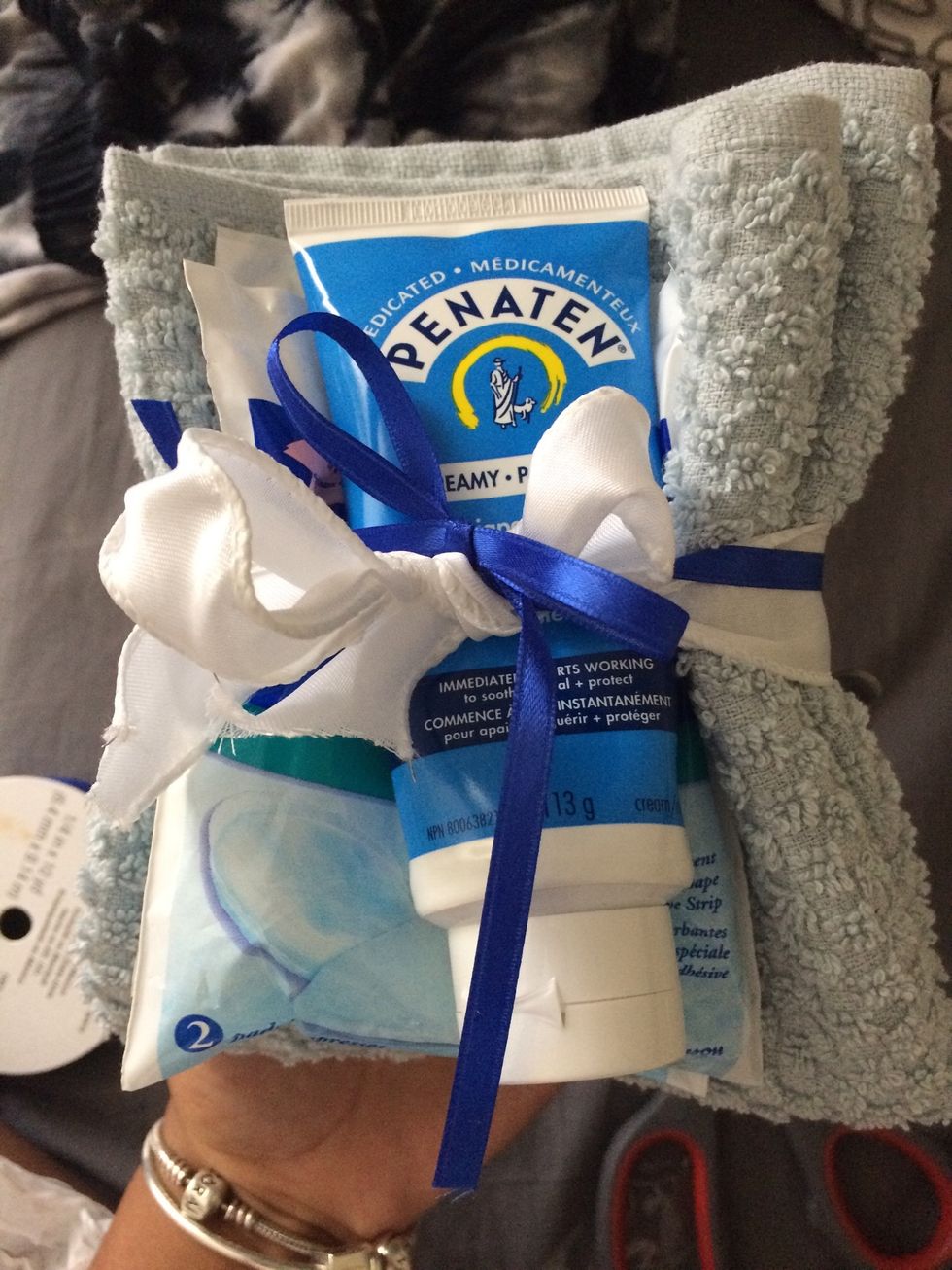 The 2 travel packs should come with small bottles of Penaten, soap, cream, and powder.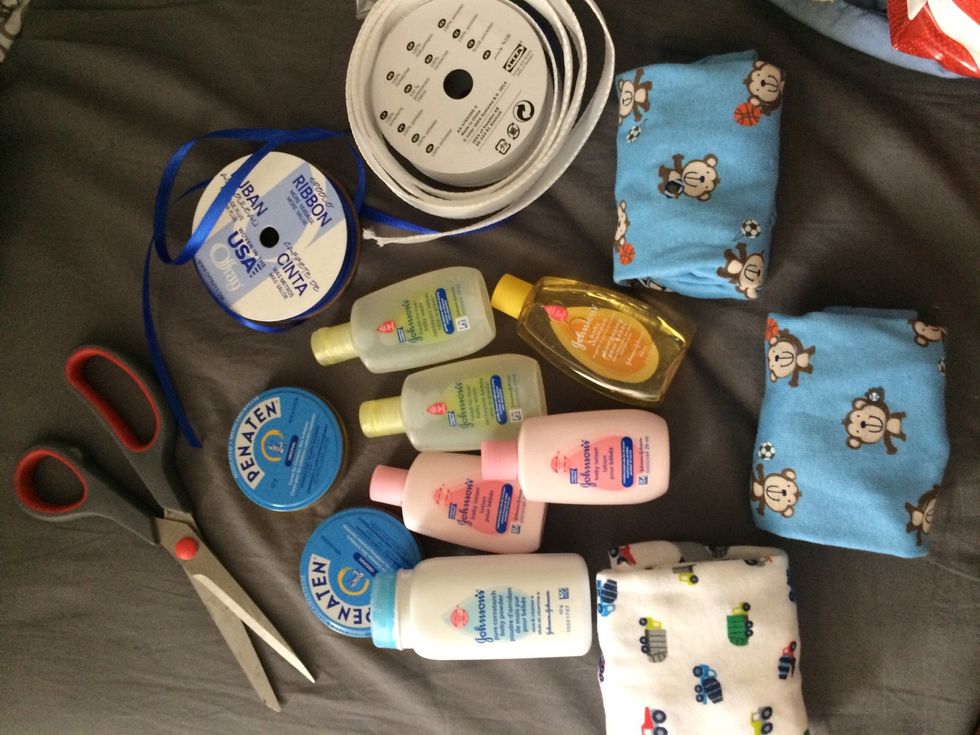 If you like this all you need is 2-3 onesies rolled up and an item from the travel pack placed on top then tied with ribbon.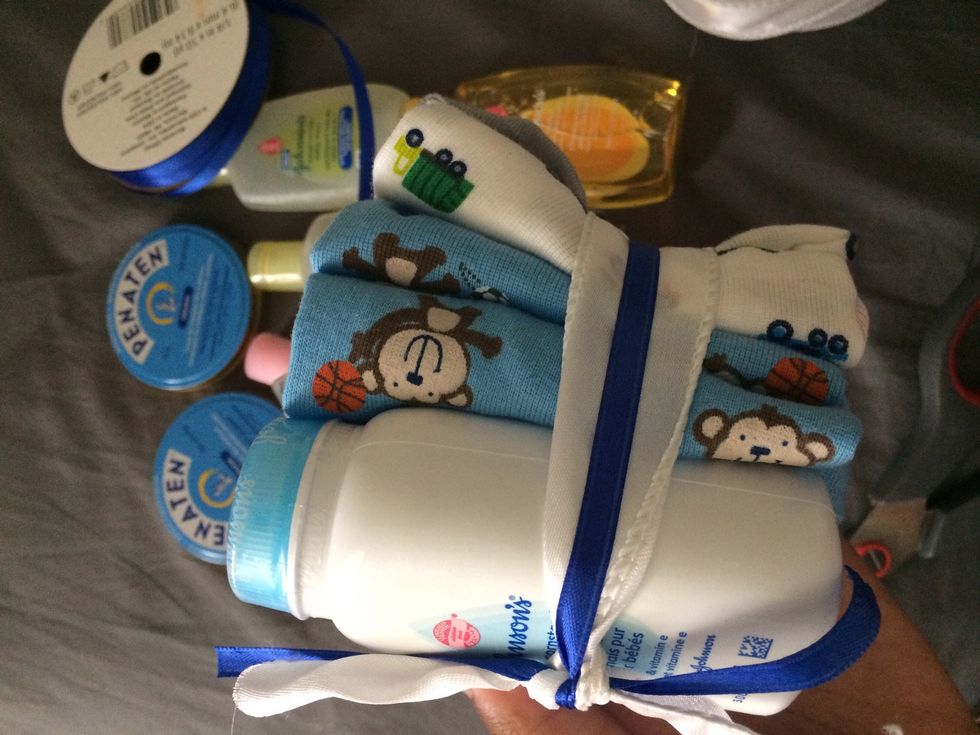 Here are the bottles I used. Absolutely amazing.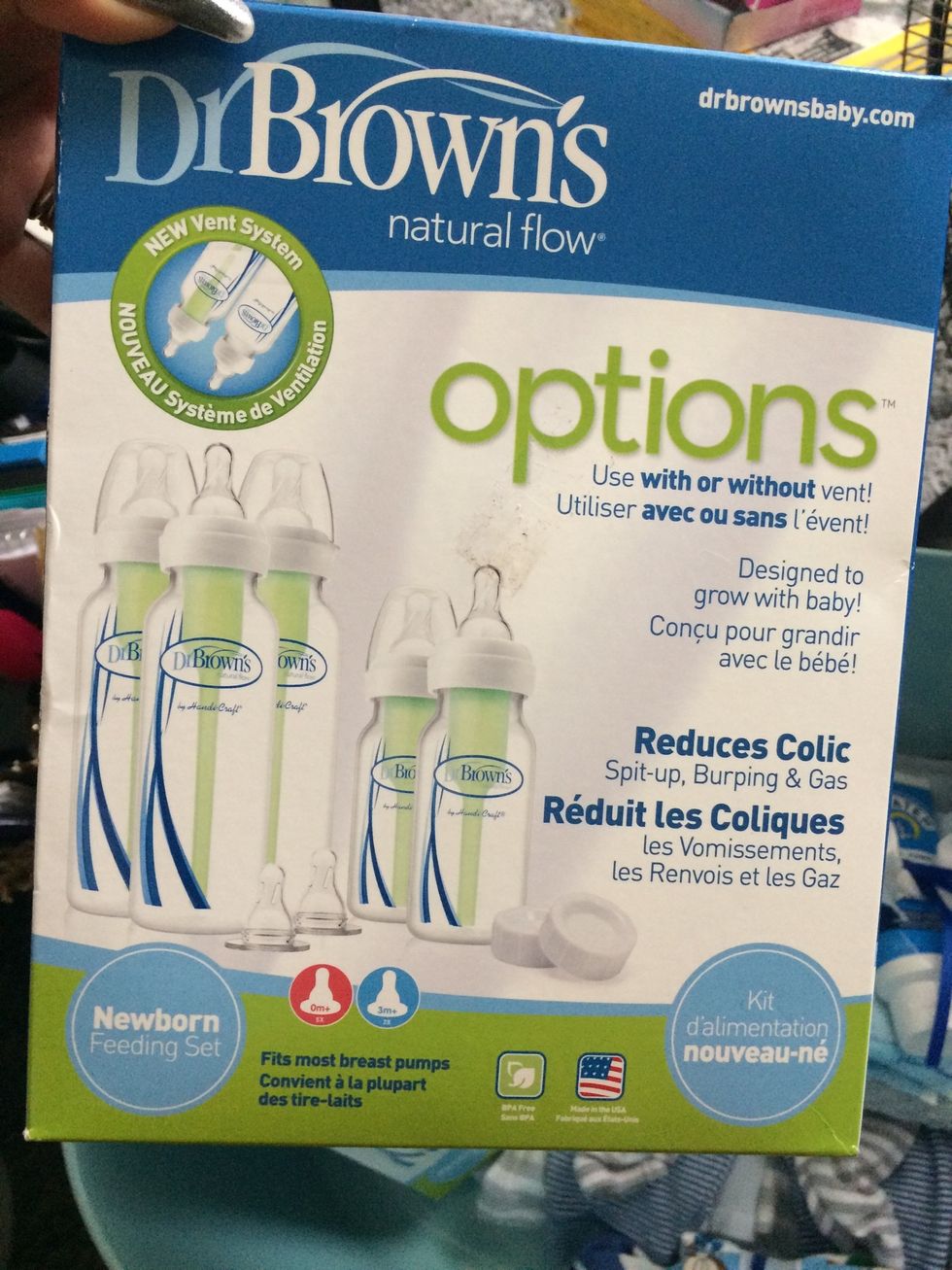 With most of the items in the Bin (IKEA $7.99) this is what it looks like 🙂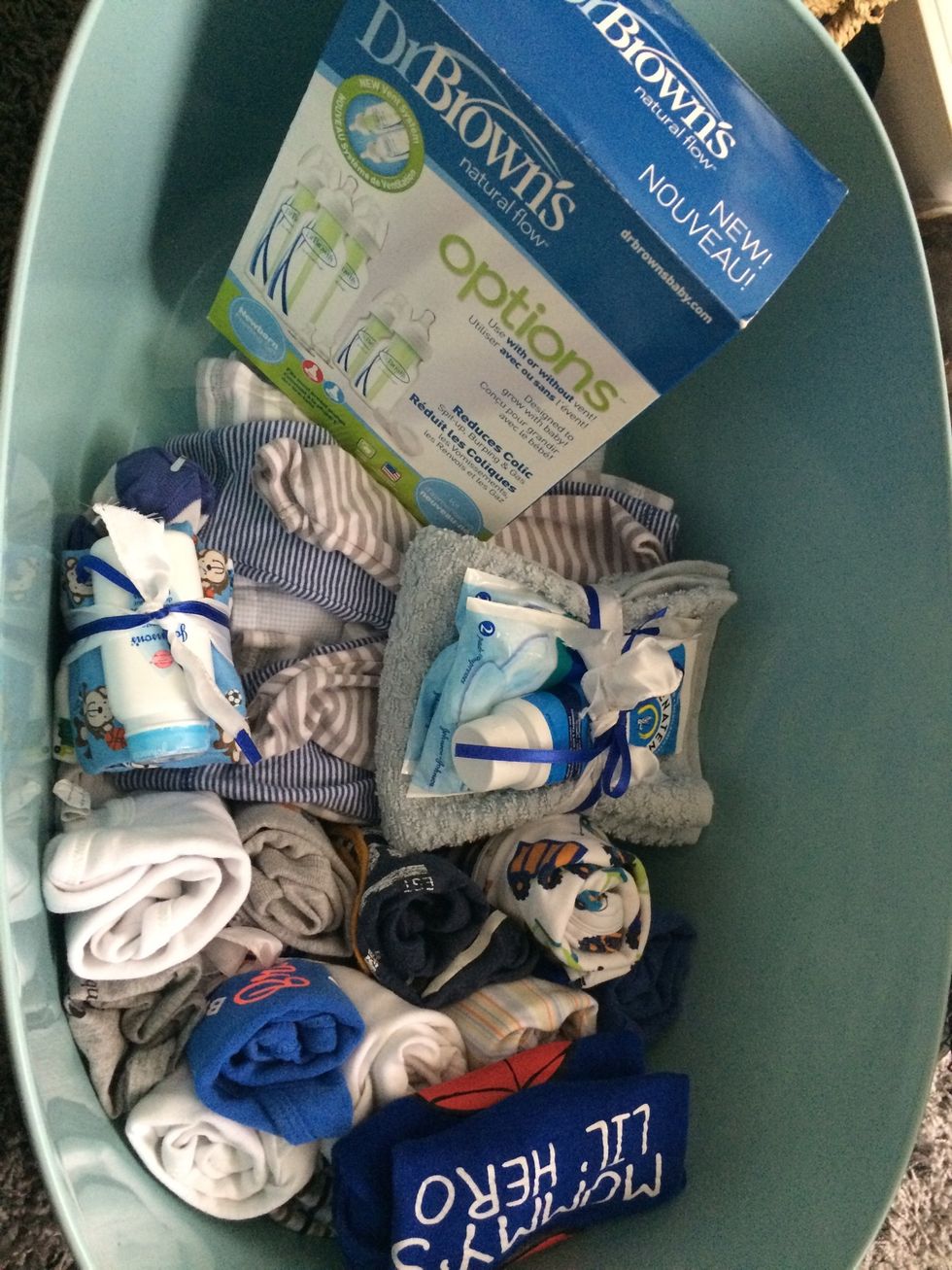 Diapers wrapped up! I said 200 diapers because I'm making a diaper cake! (Stay Tuned) if you don't decide to you can wrap the diapers as seen and place them in the basket.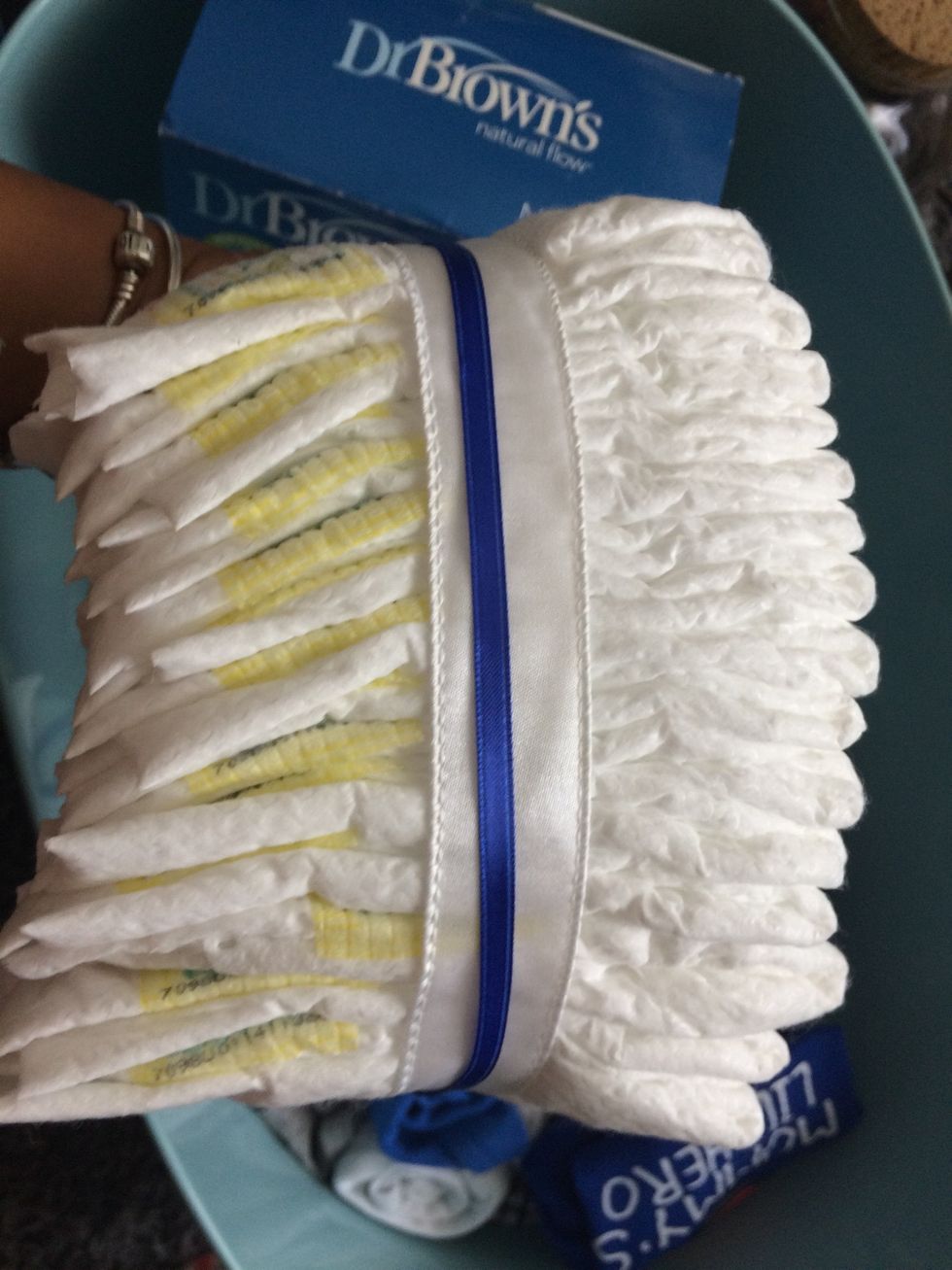 Stuff the left over travel pack items in the rolled up onesies on the bottom.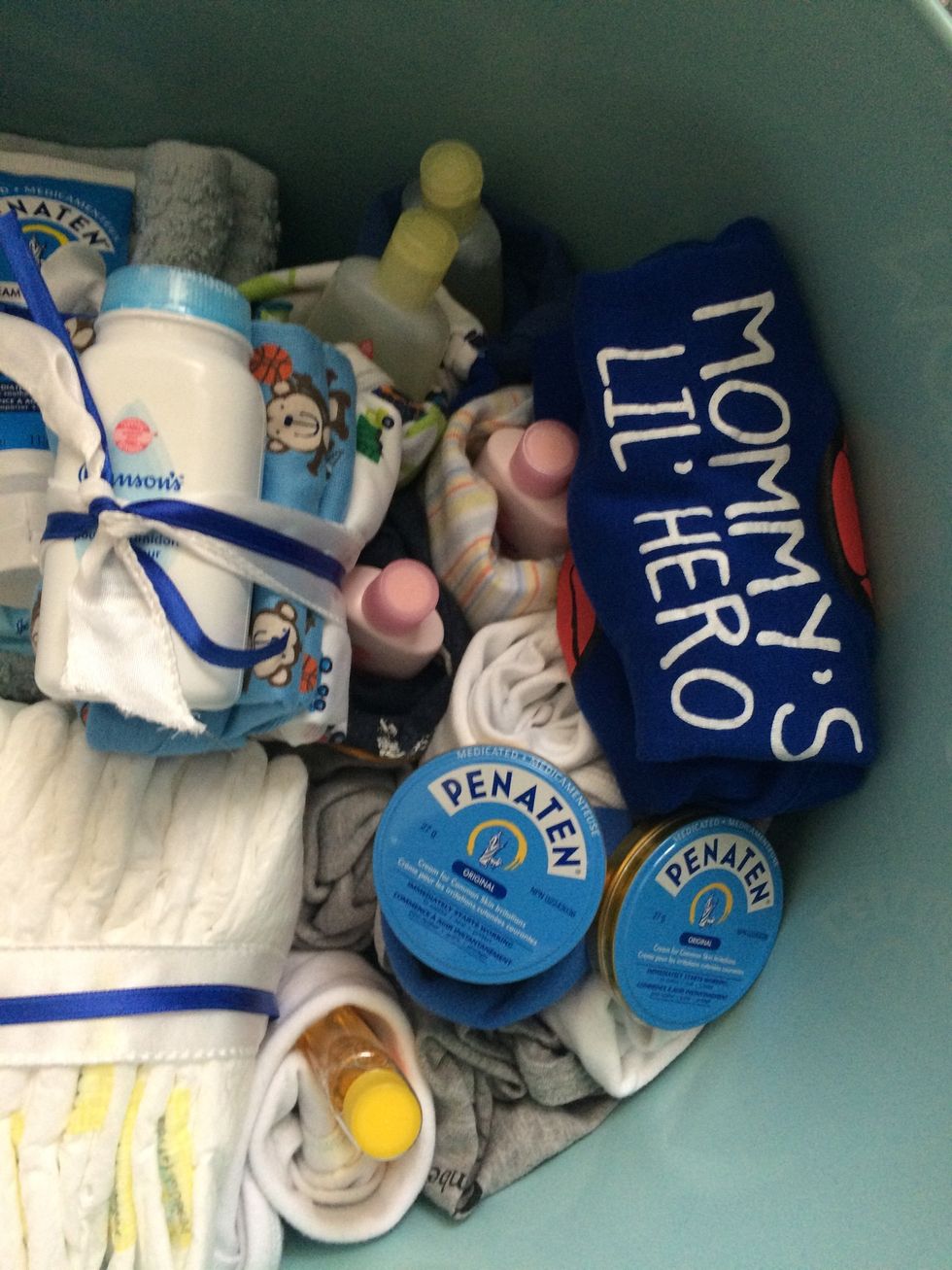 It's cut off but 162 diaper come in this box retailed at Walmart for $35-$40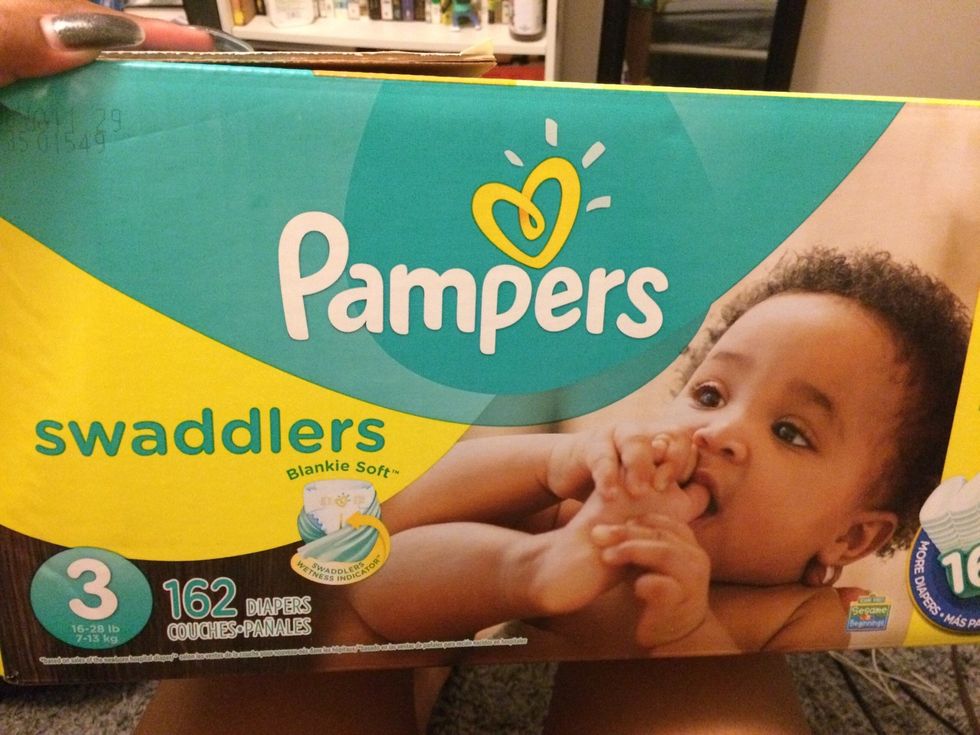 The diapers are so small! You can fit as many as you want in your gift basket! Enjoy! 💗👶🏽
5.0 Dr. Browns Bottles (Or ANY brand)
30.0 NB-3M Onesies
2.0 Pacifier
1.0 Sound Moniter (Safety First is amazing)
2.0 Baby travel packs
1.0 IKEA Rubber Basket (with handles)
200.0 Pampers & Huggies!
2.0 Socks
1.0 Bottle of Penaten
3.0ft Of Ribbon
3.0 Rubber Ducks
1.0 Bottle Sterilizer
2.0 breast pads
1.0 Large hand towel (bath towel for baby)