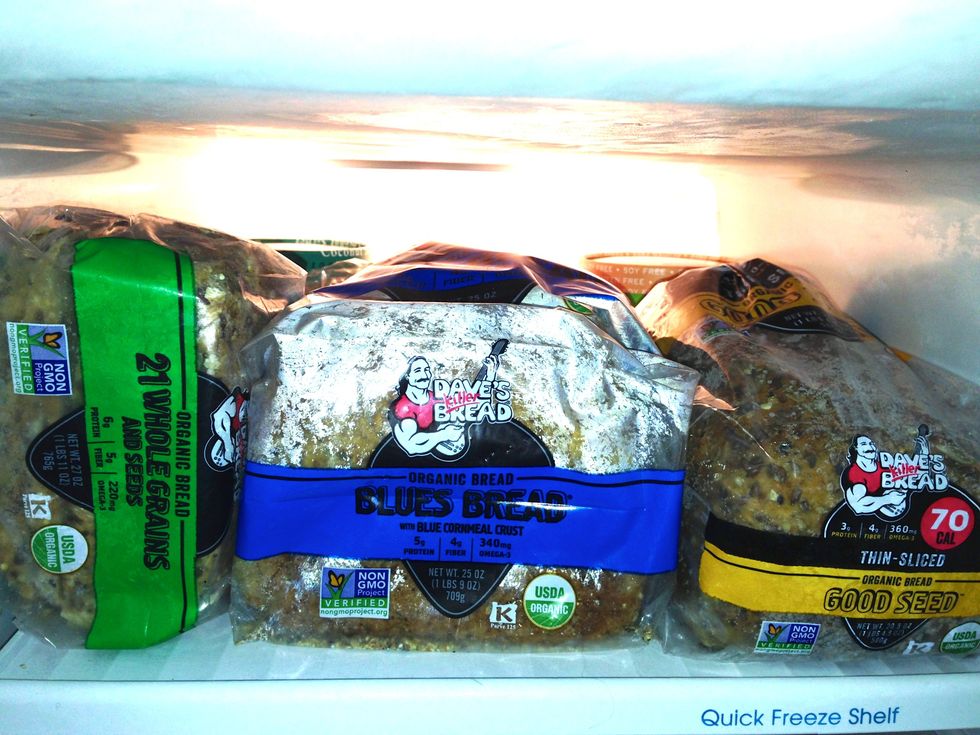 Your bread must be frozen at it's freshest. This is the most important step to ensure the school sandwich will be at it's best, hours later.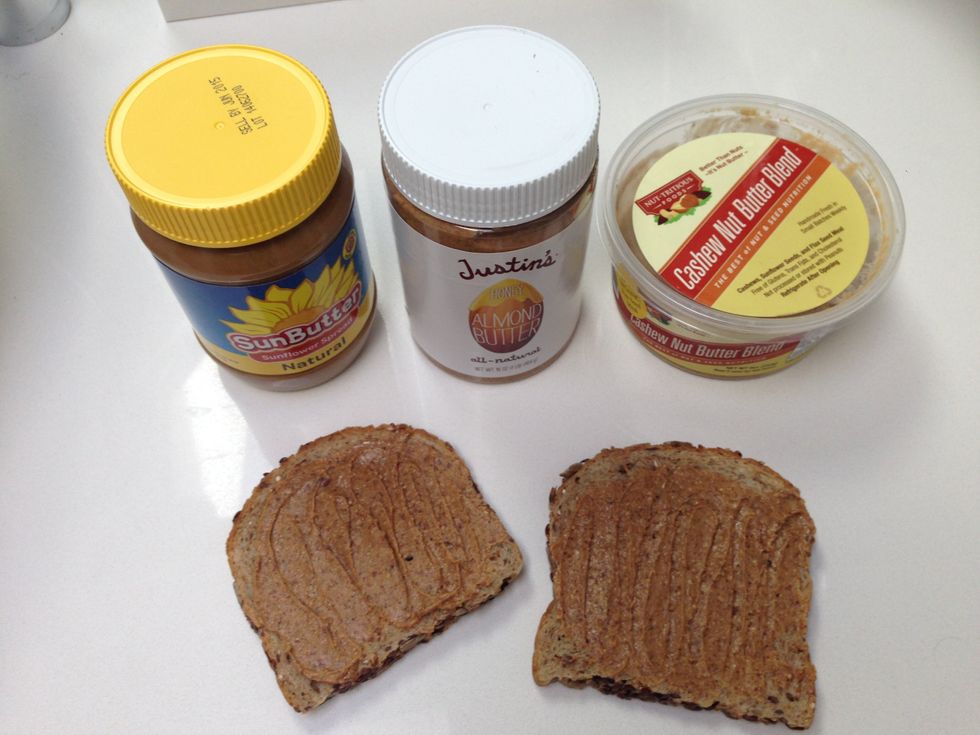 I used Honey Almond Butter, but there are many nut butter choices now. Coat a thin layer on both sides, this creates a barrier so the bread doesn't soak up too much jelly or fresh fruit moisture.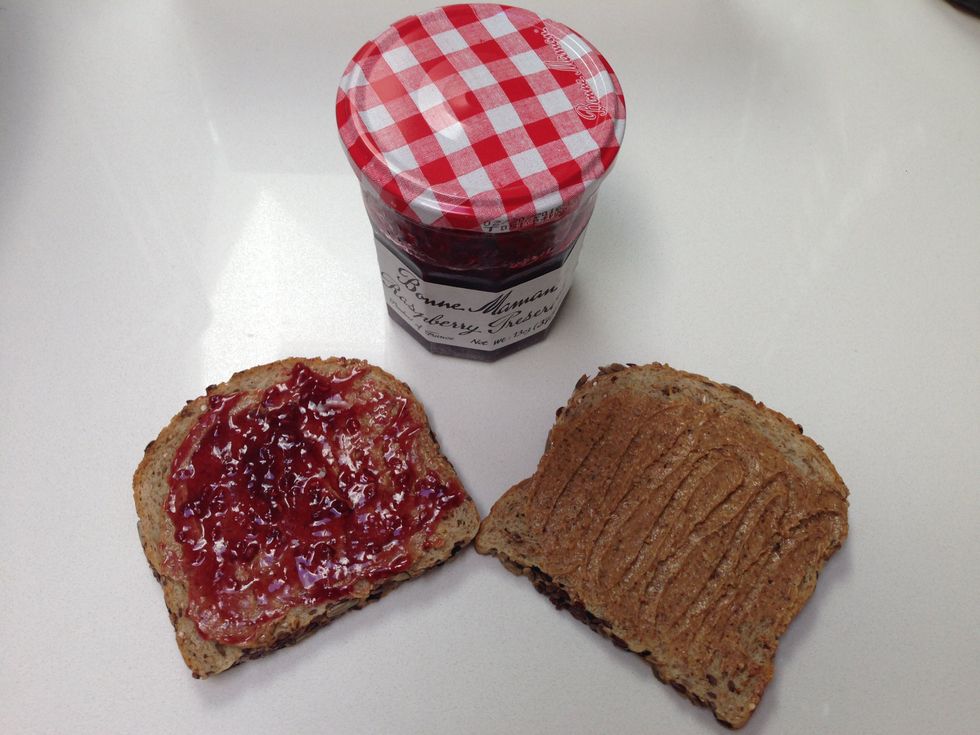 Put the raspberry preserves (or jelly of your choice) on one side of the bread.
Arrange the Strawberries and bananas in a checkerboard arrangement. You can use whichever fruit is in season to mix it up.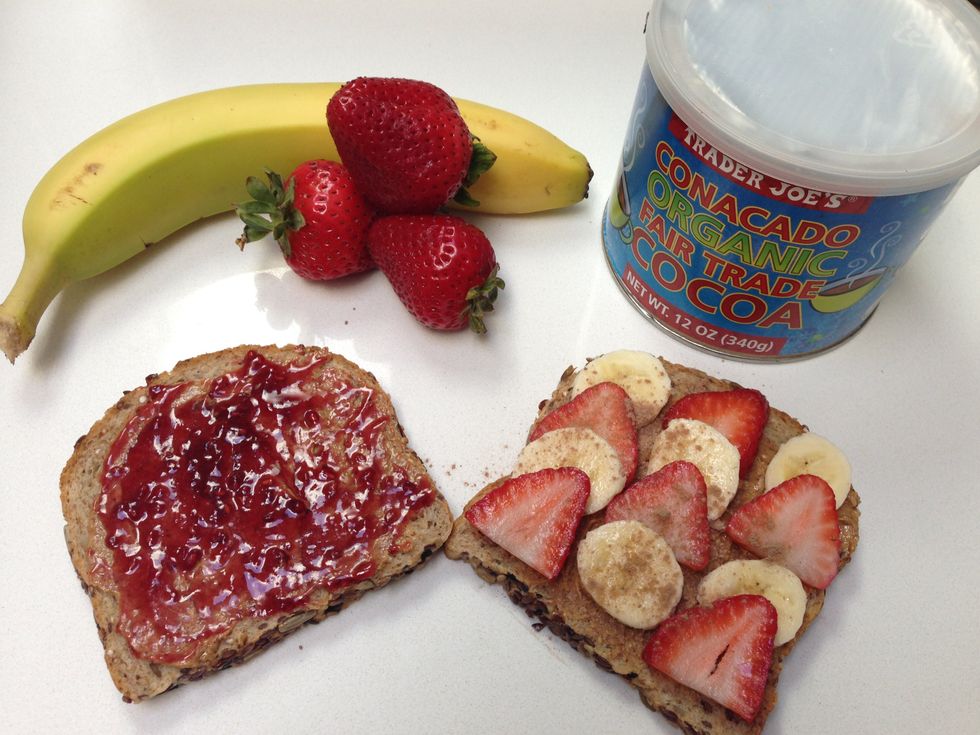 Dust the fruit with Cocoa!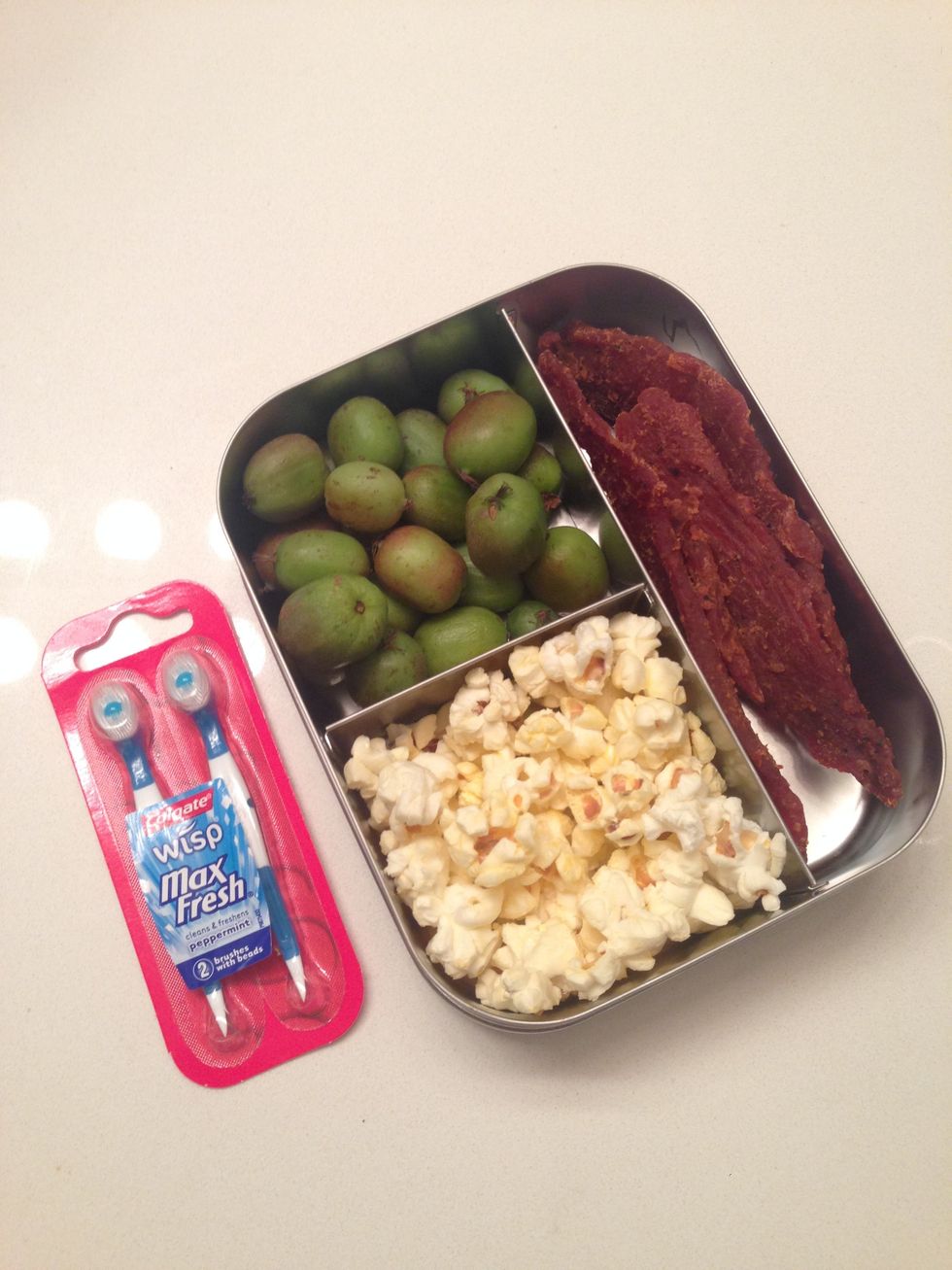 I paired this lunch with kiwi berries, popcorn and pork/black cherry jerky. Packing the toothbrush is a must with popcorn & braces!
2.0 Slices Bread
2.0Tbsp Almond Butter
6.0 Slices of Strawberries
6.0 Slices of Banana
1.0 Dusting of Cocoa
1.0tsp Raspberry Preserv