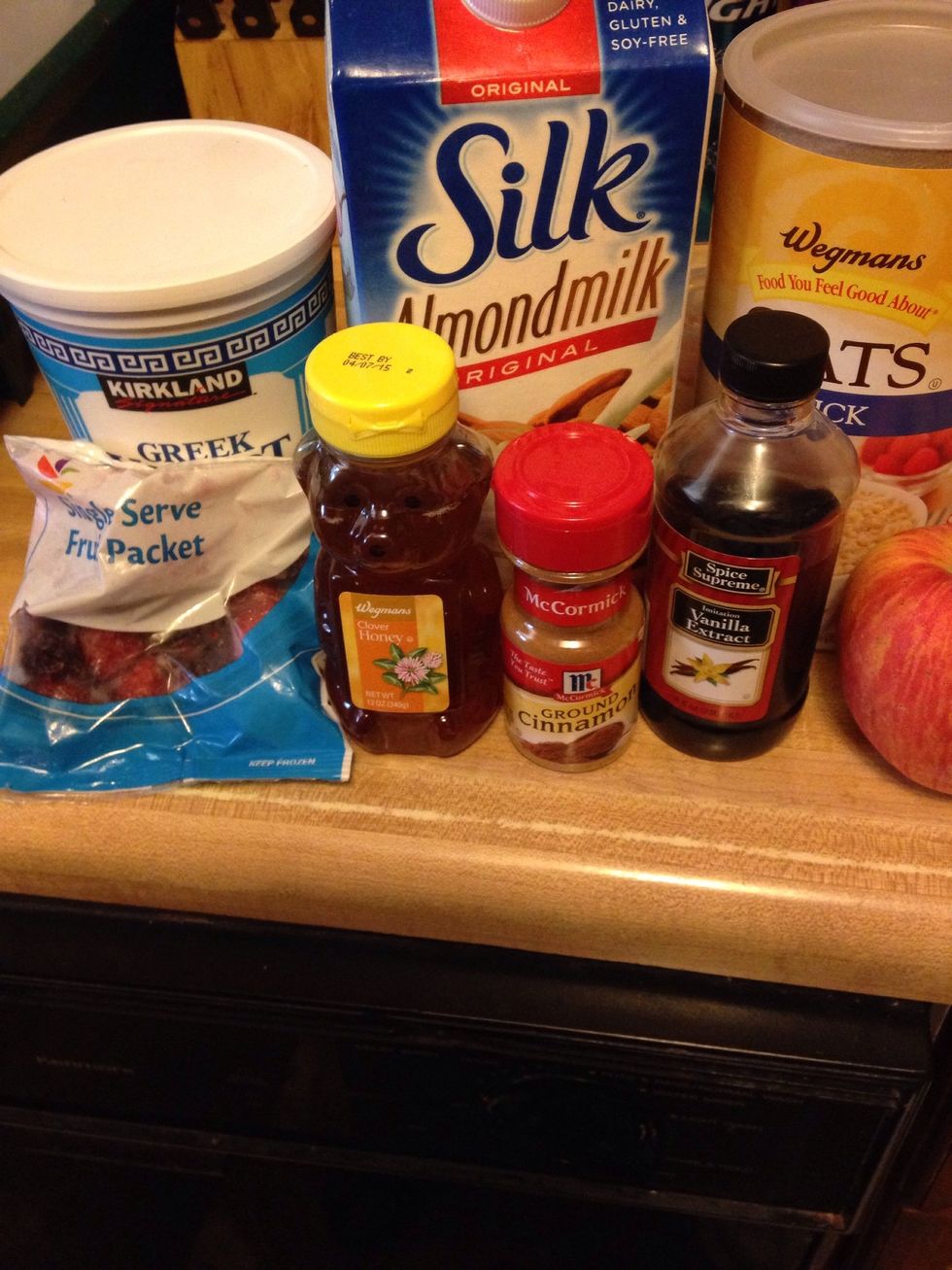 Here are the supplies. If you don't like almond milk(or are allergic) you can use whatever milk you like, the quantity is still the same. I used plain nonfat greek yogurt.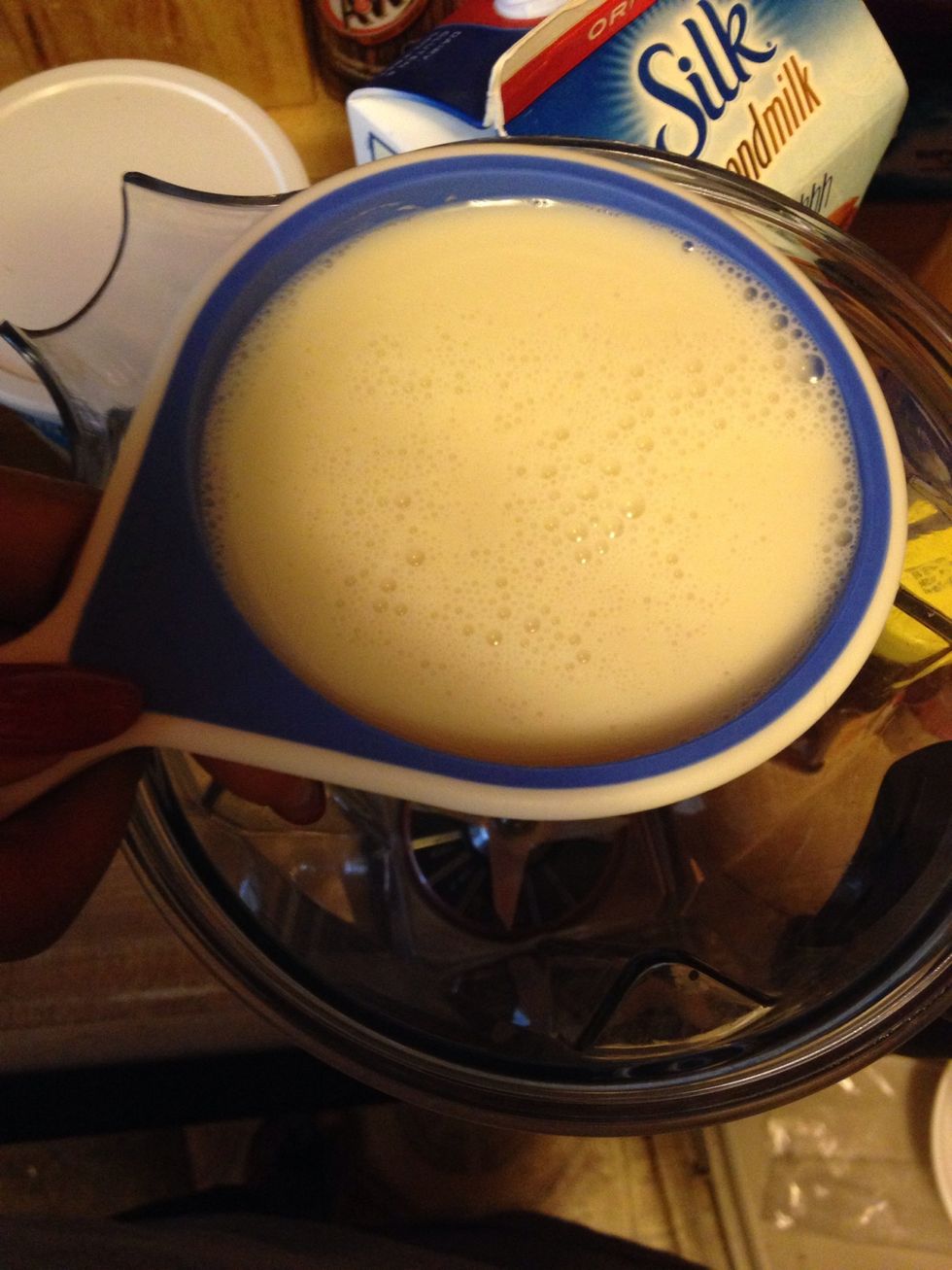 Measure out your cup of milk.
Add milk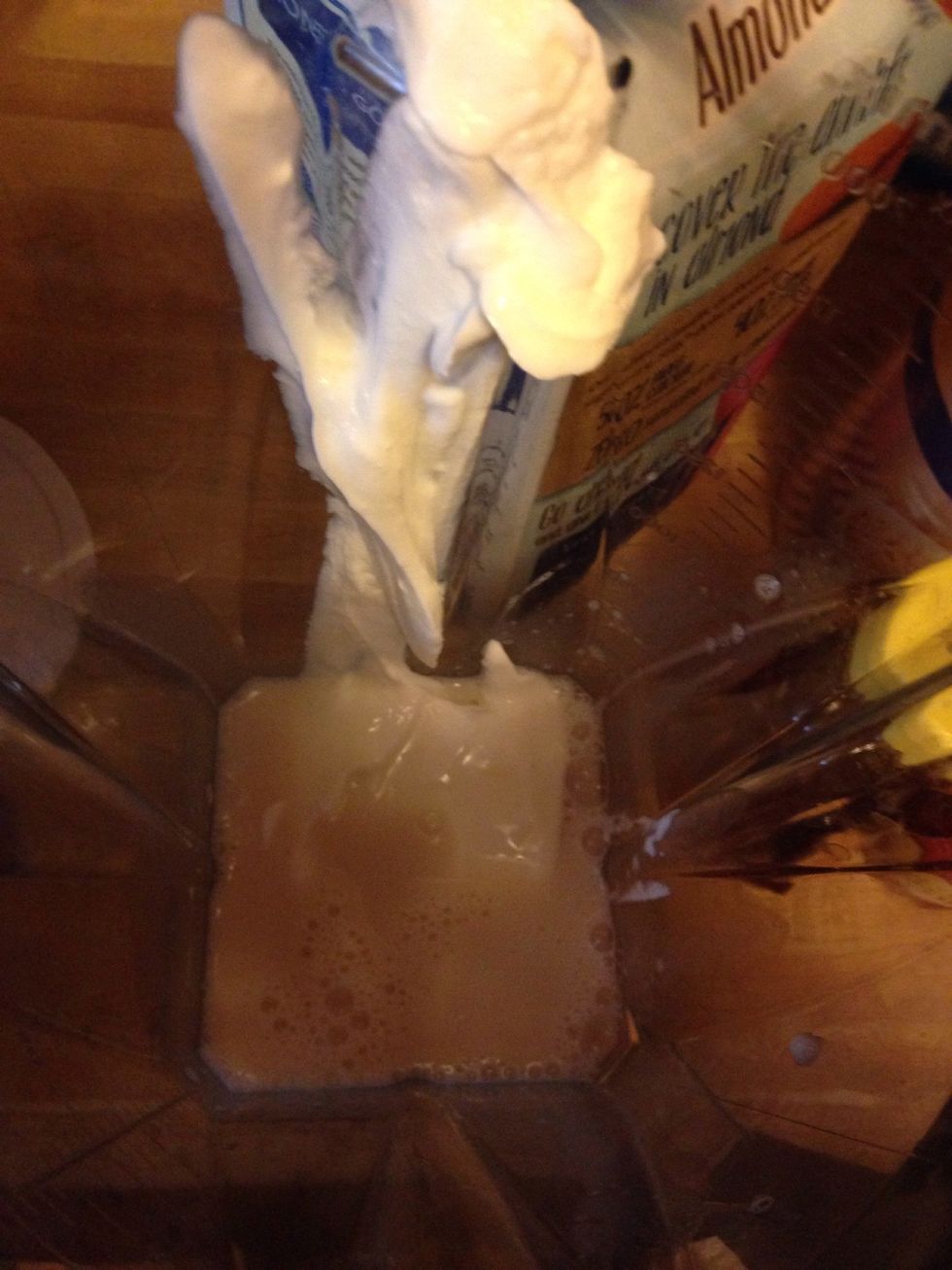 Add yogurt.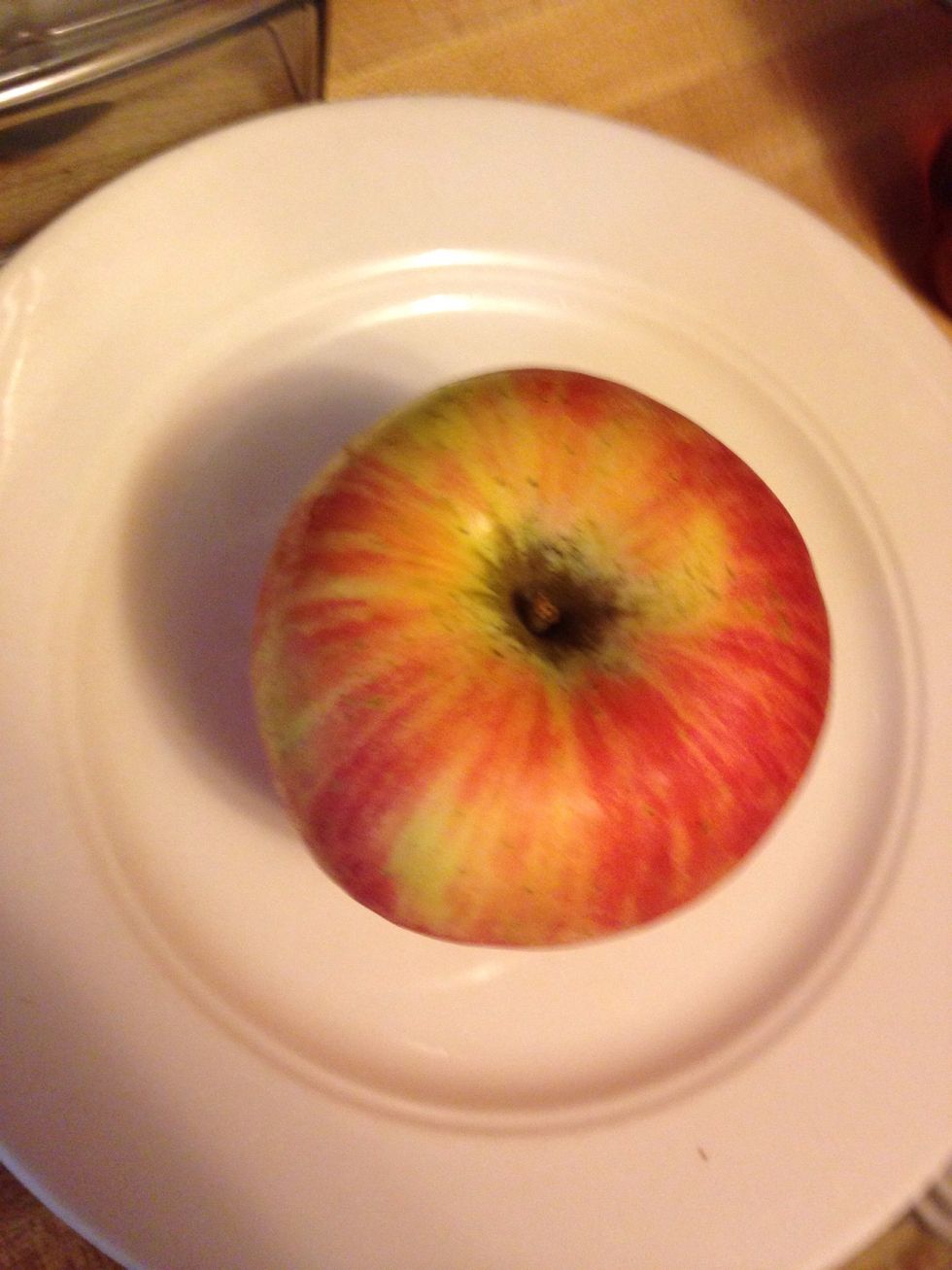 An apple a day keeps the doctor away.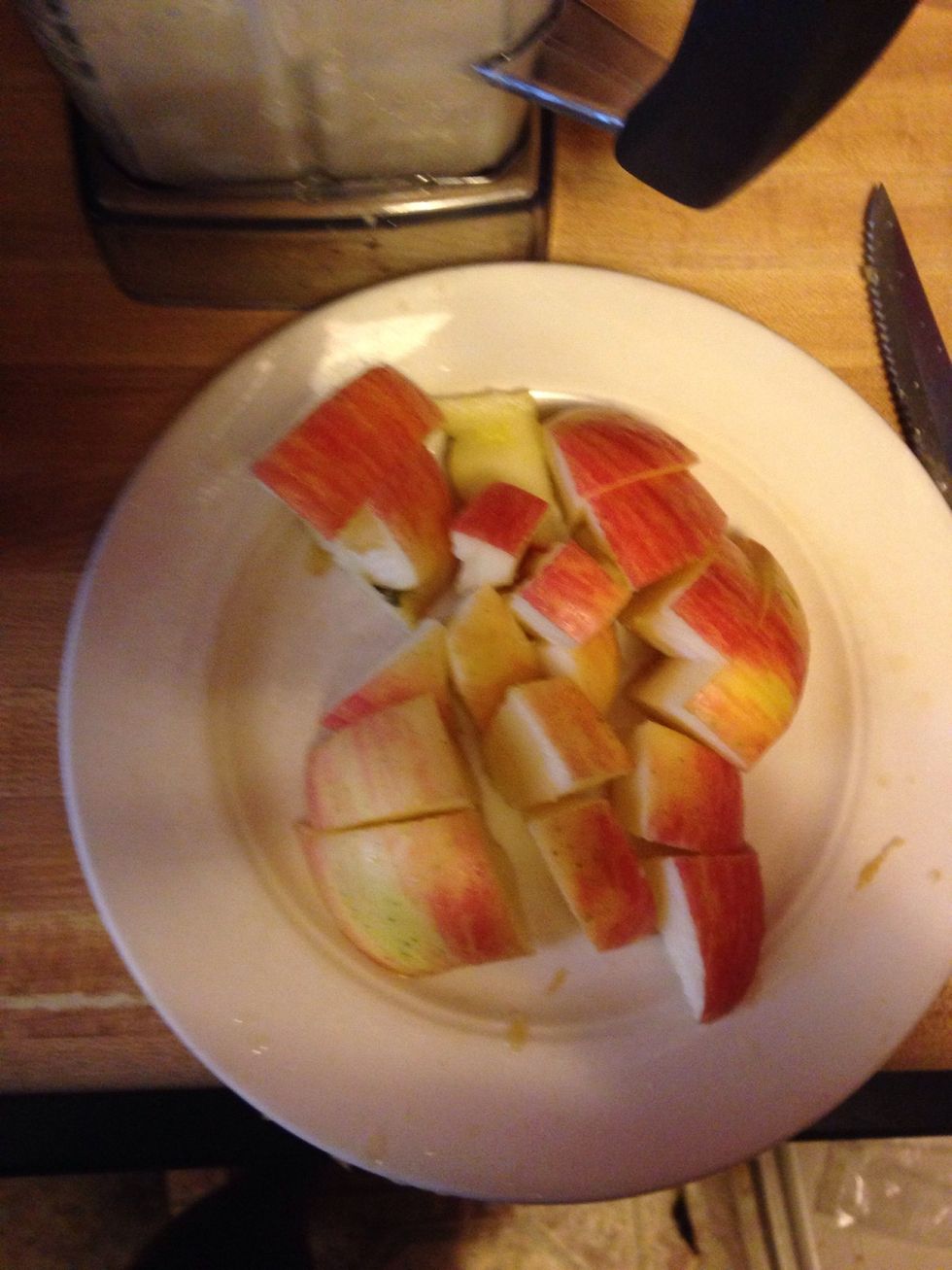 Cut the apple. Remove the seeds. You can remove the skins if you want.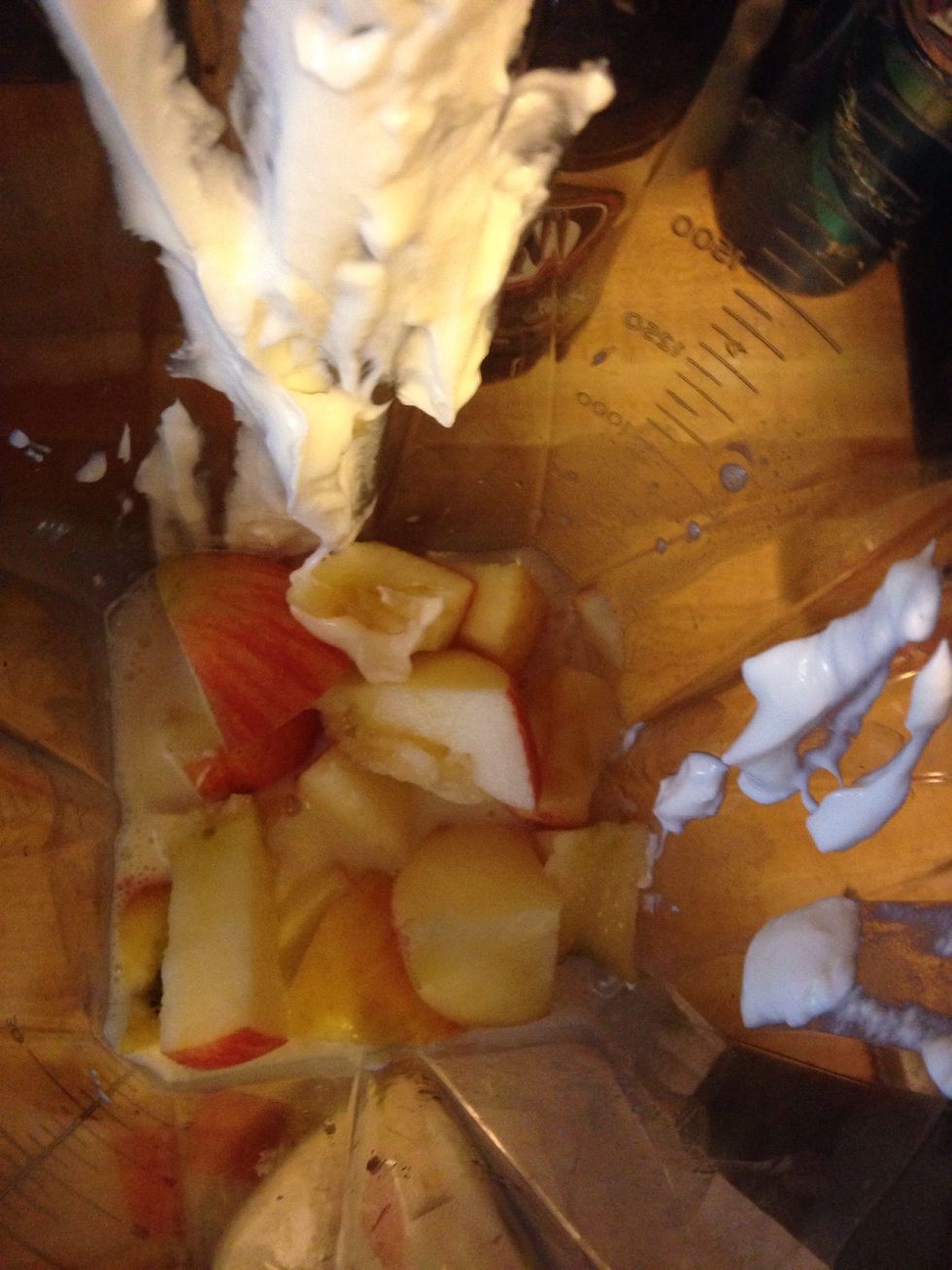 Add apple.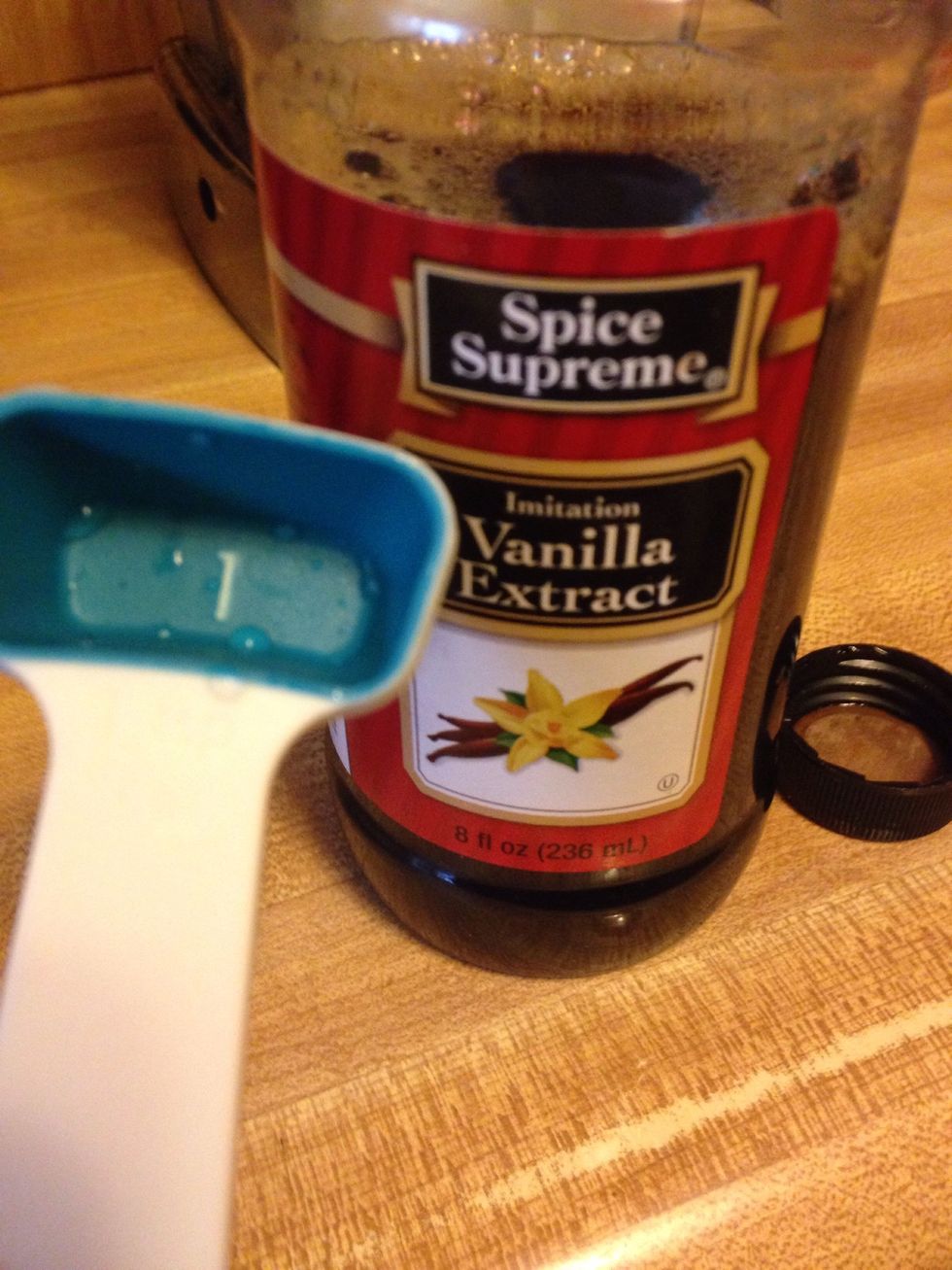 Use a teaspoon of vanilla extract. If you used a flavored yogurt, you can ignore this step.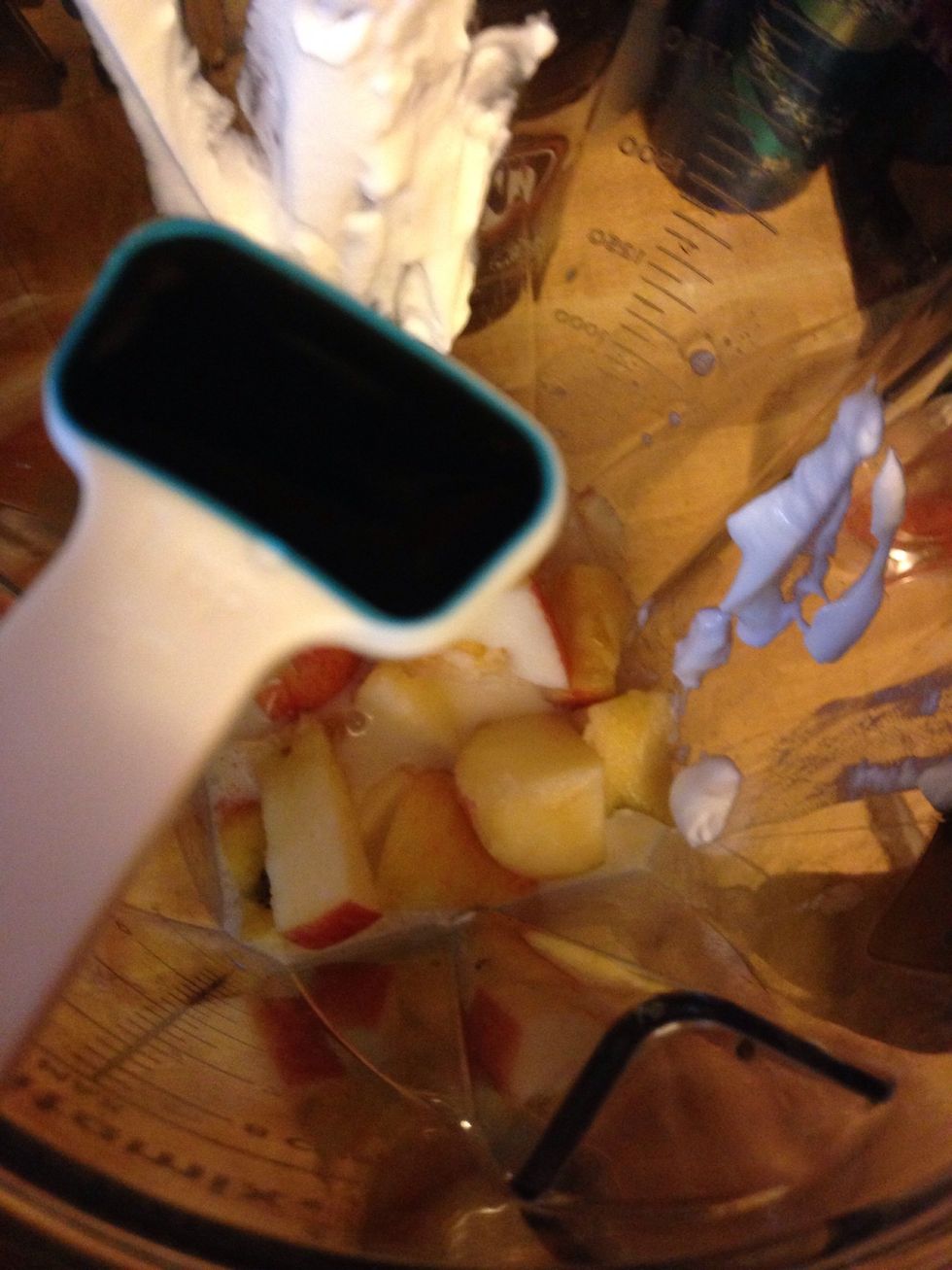 Add the vanilla extract.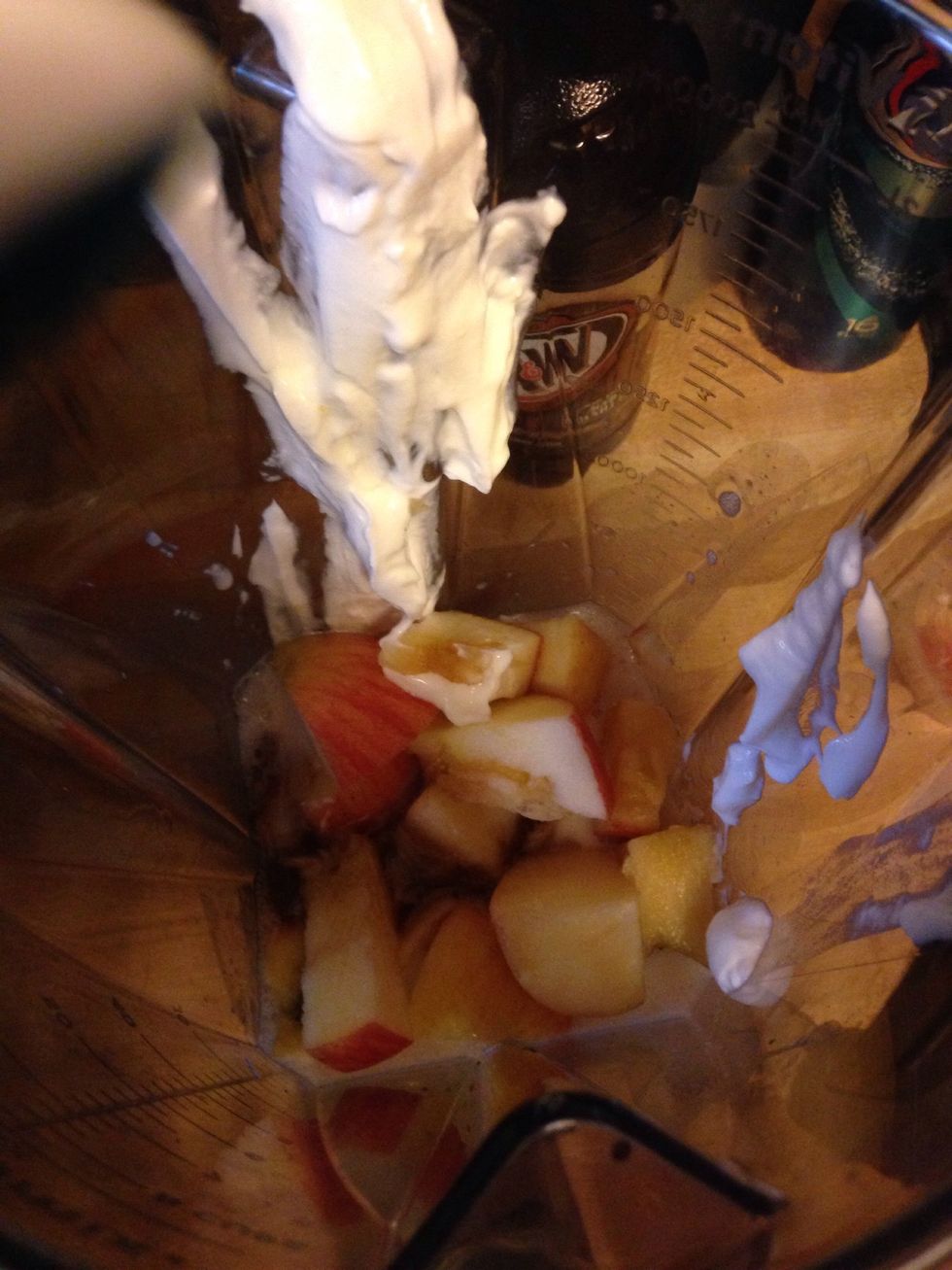 It smells sooo good.
Measure your cinnamon.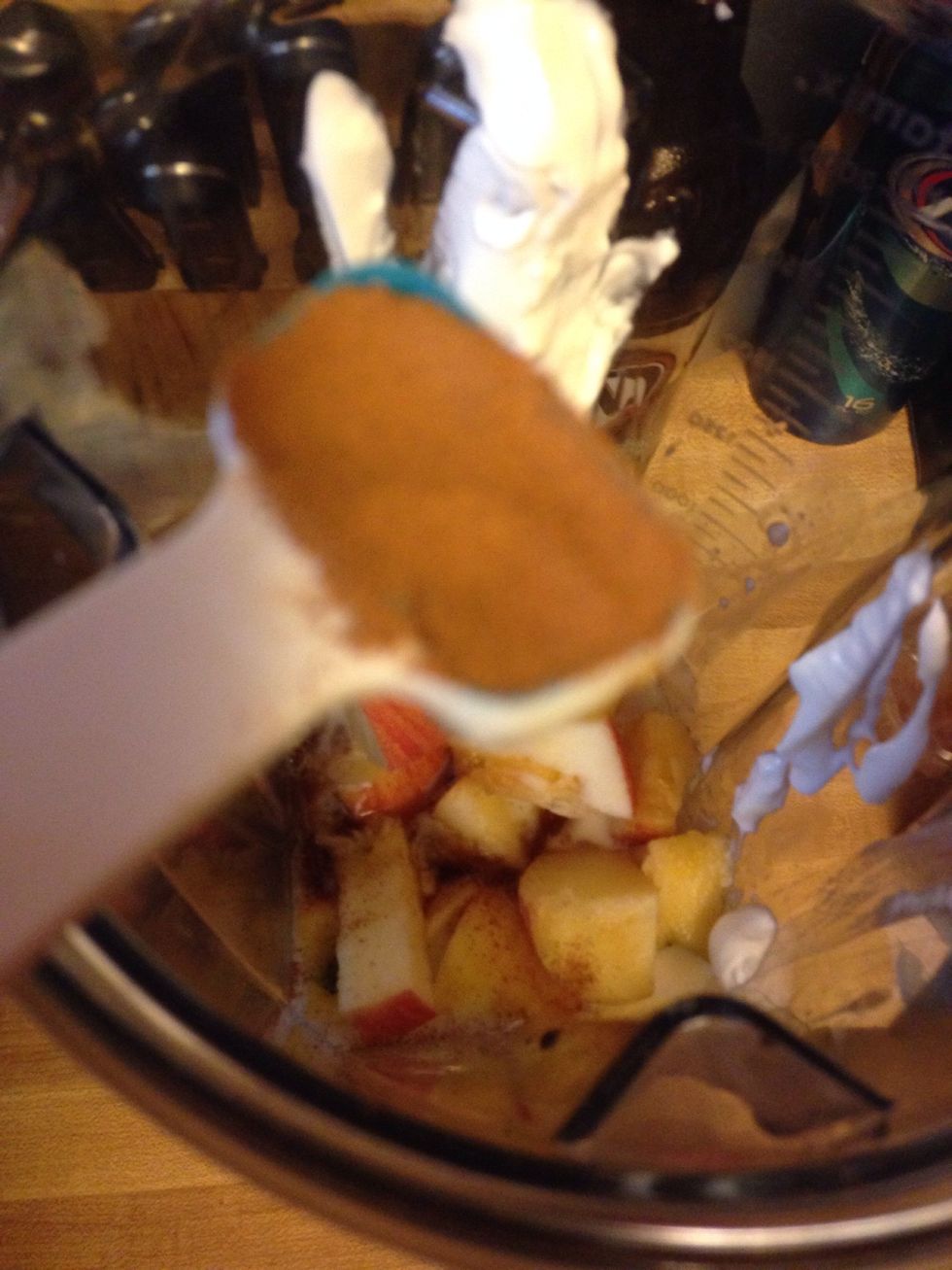 I know the picture is a bit blurry, sorry. Make sure you have a teaspoon of cinnamon.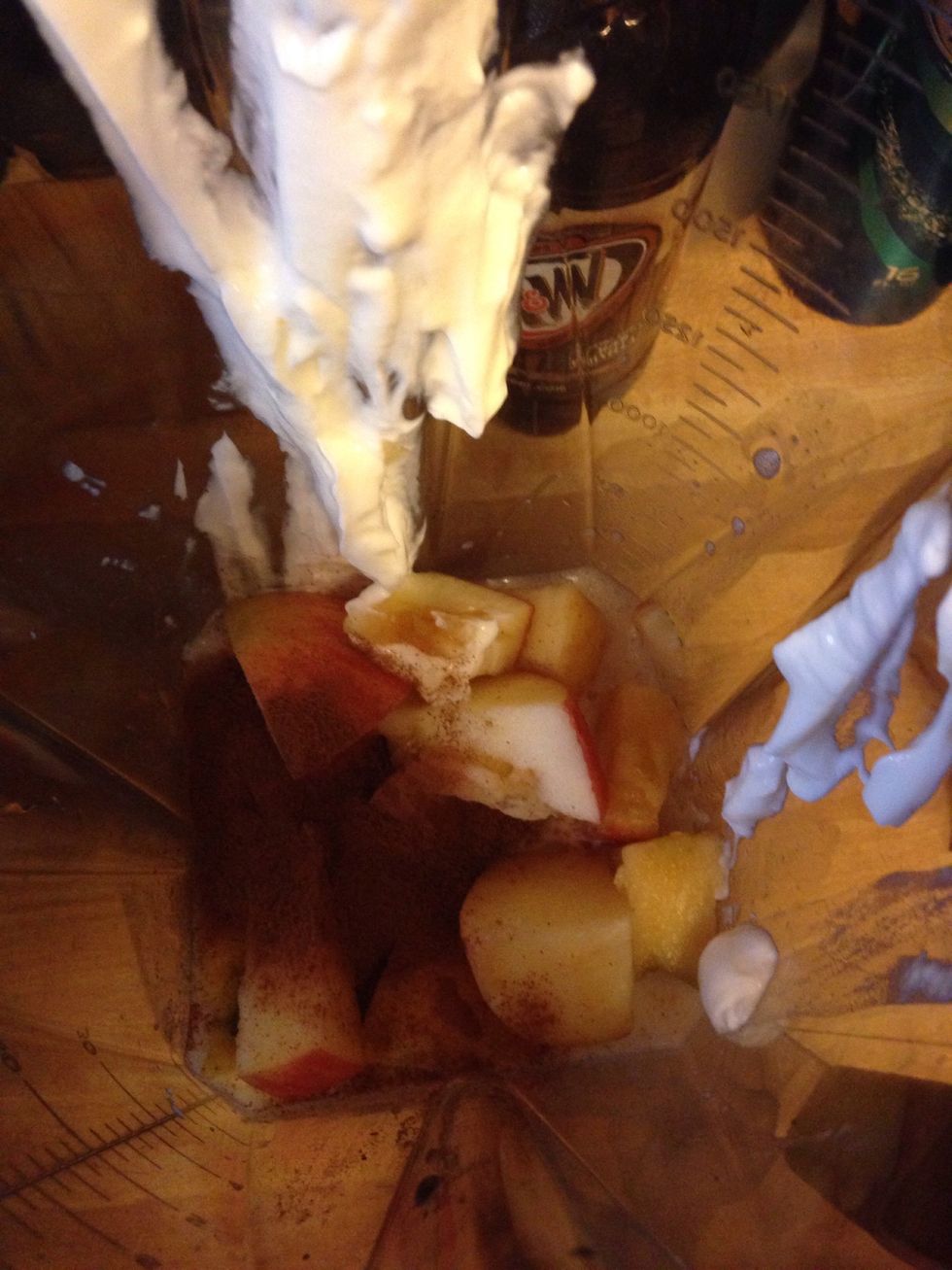 Smells like pie.
Honey honey oh honey. Measure out your teaspoon of honey.
Quick oats are awesome. These are plain oats, but if you choose to you can add flavored oats.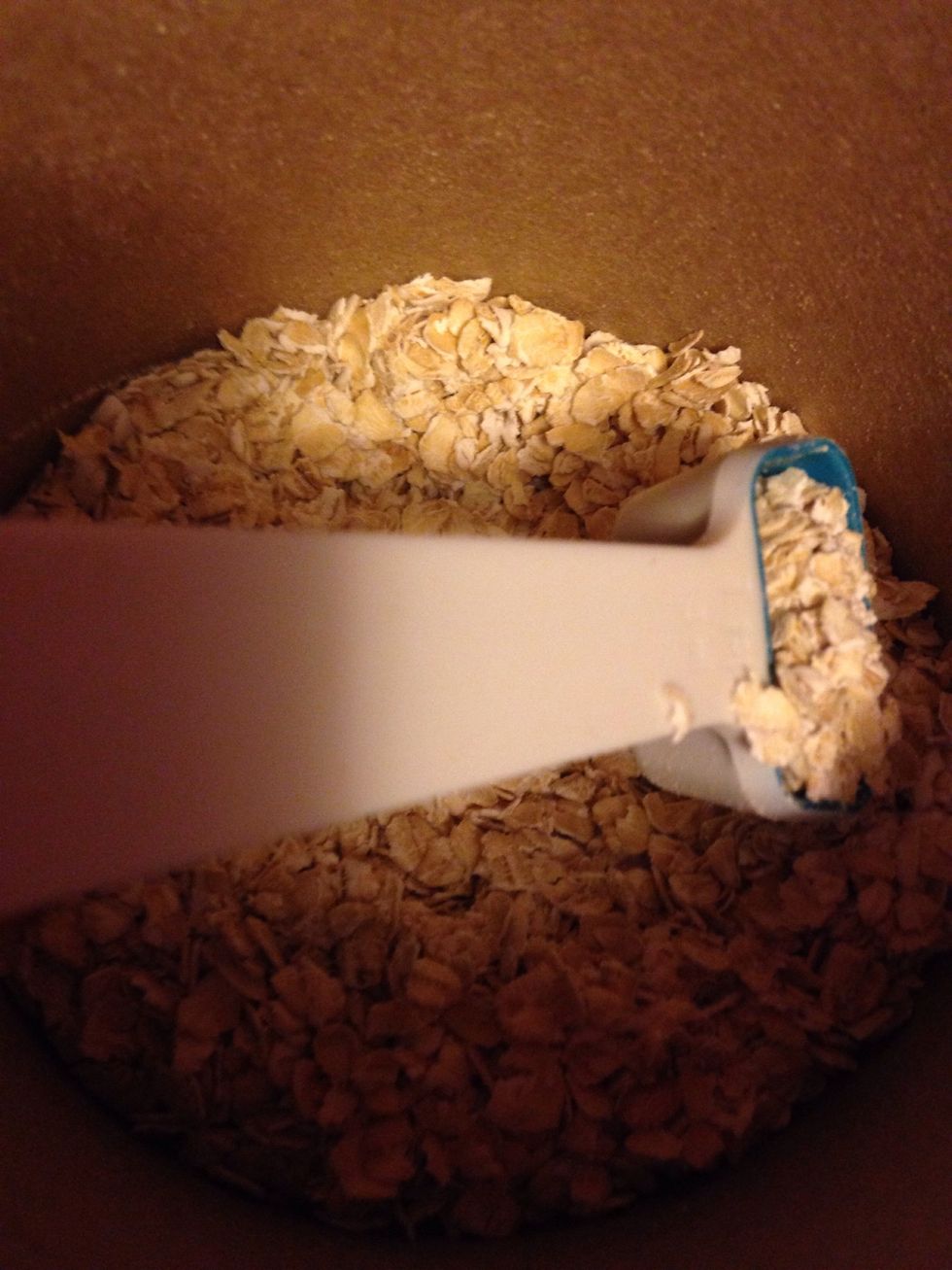 Measure out your oats. You can use more than 2 tablespoons if you want it thicker.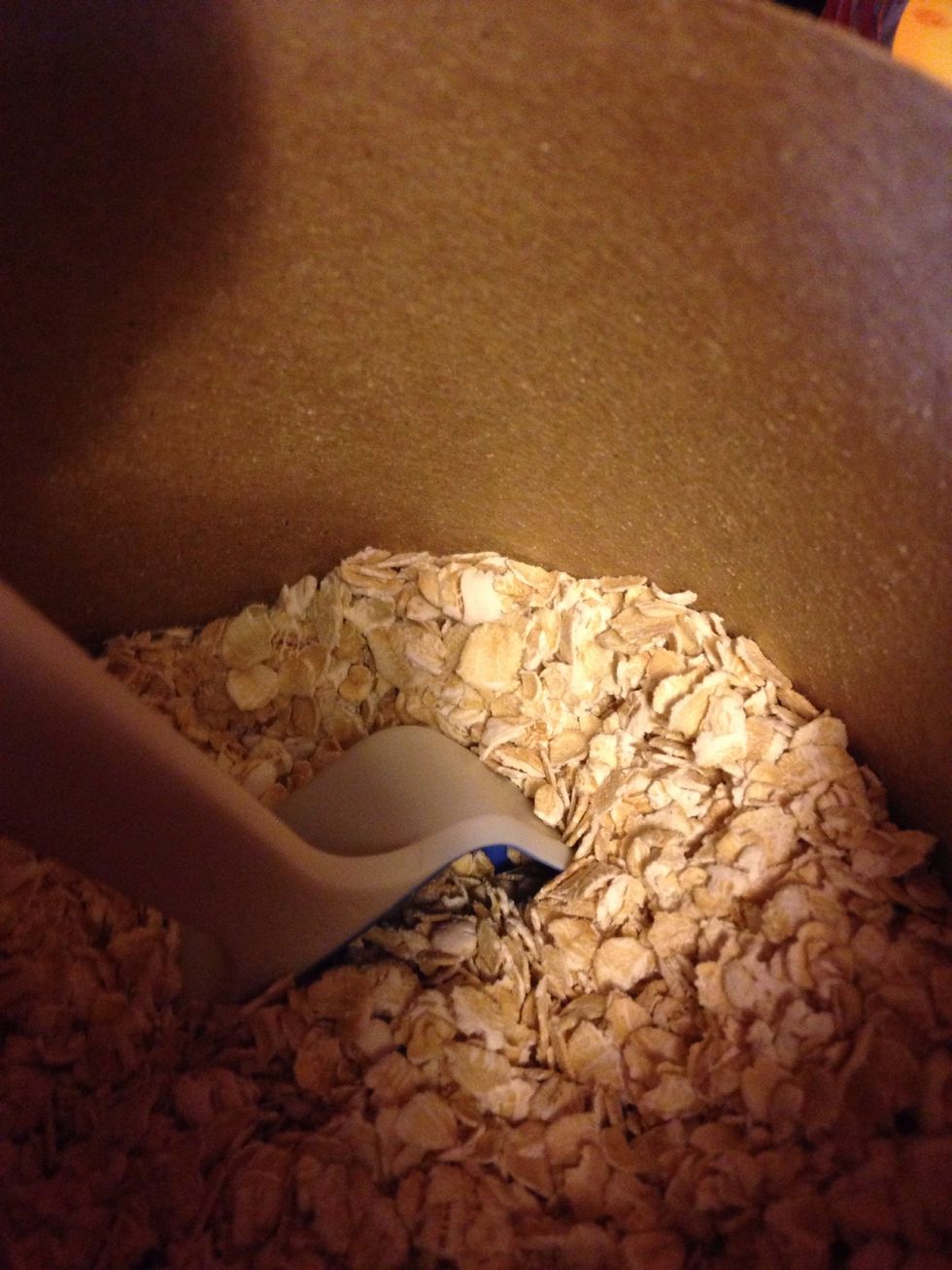 2nd tablespoon.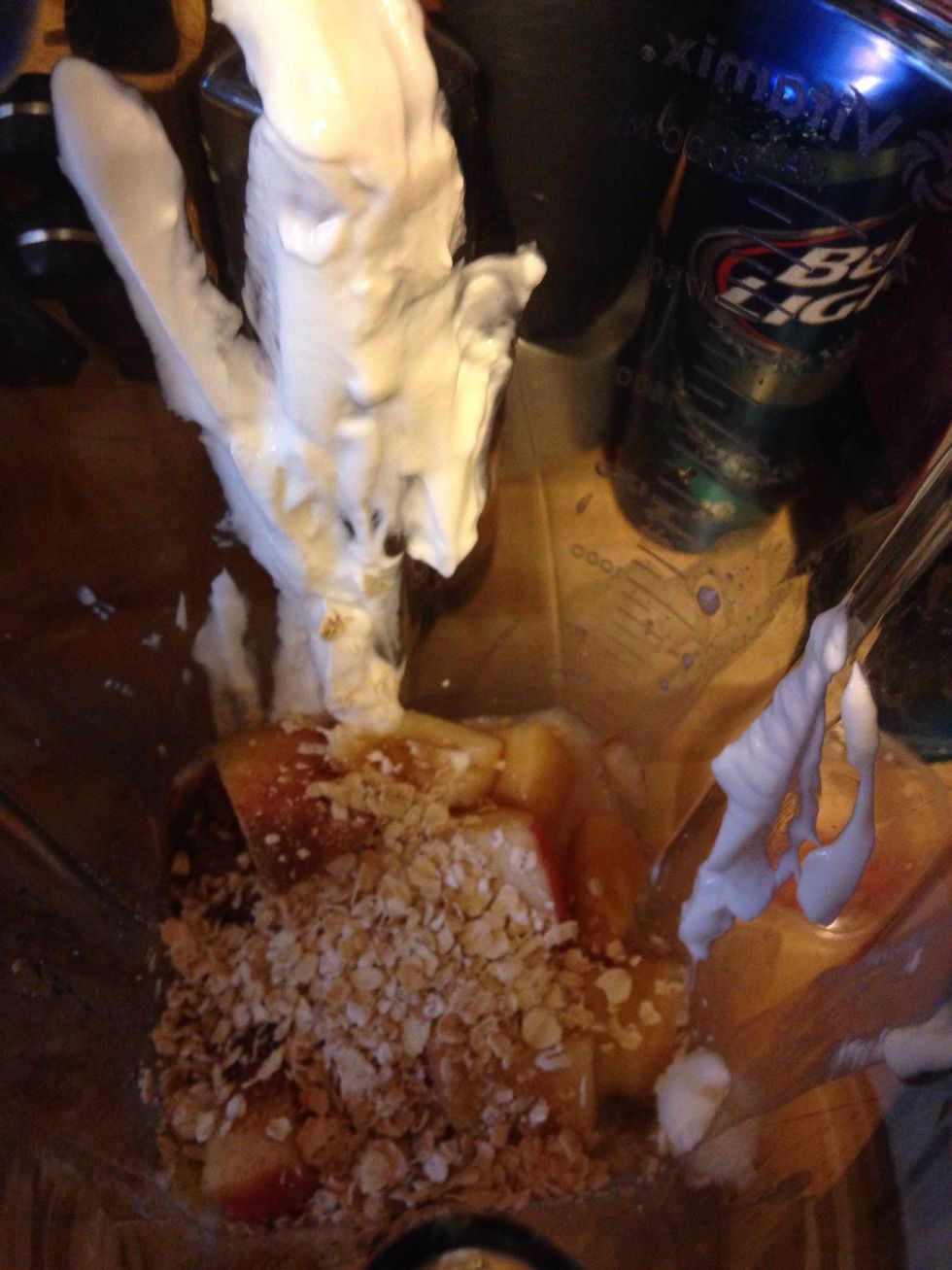 Looks yummy,amiright? Lol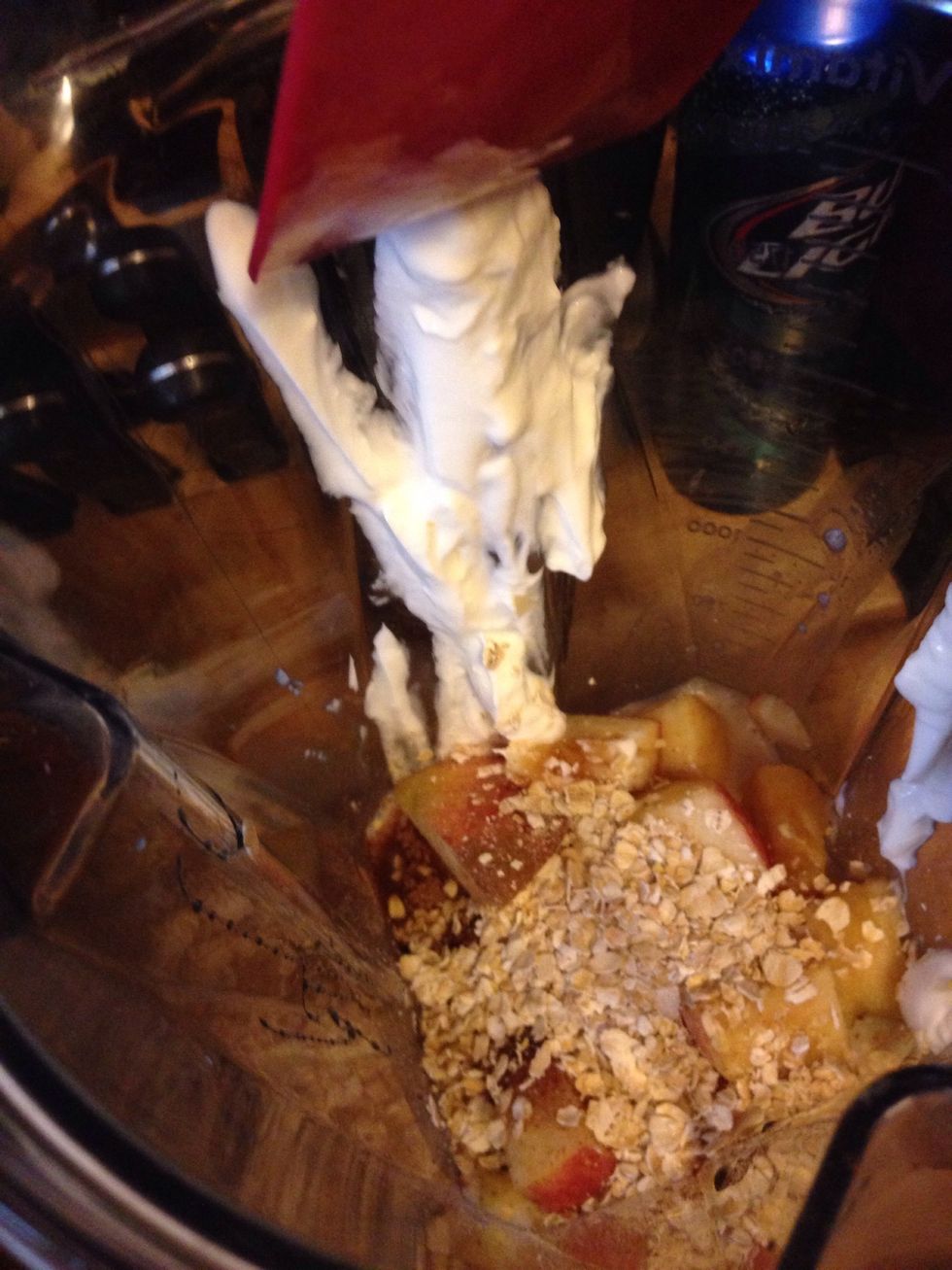 Scrape the sides if there is yogurt on the side.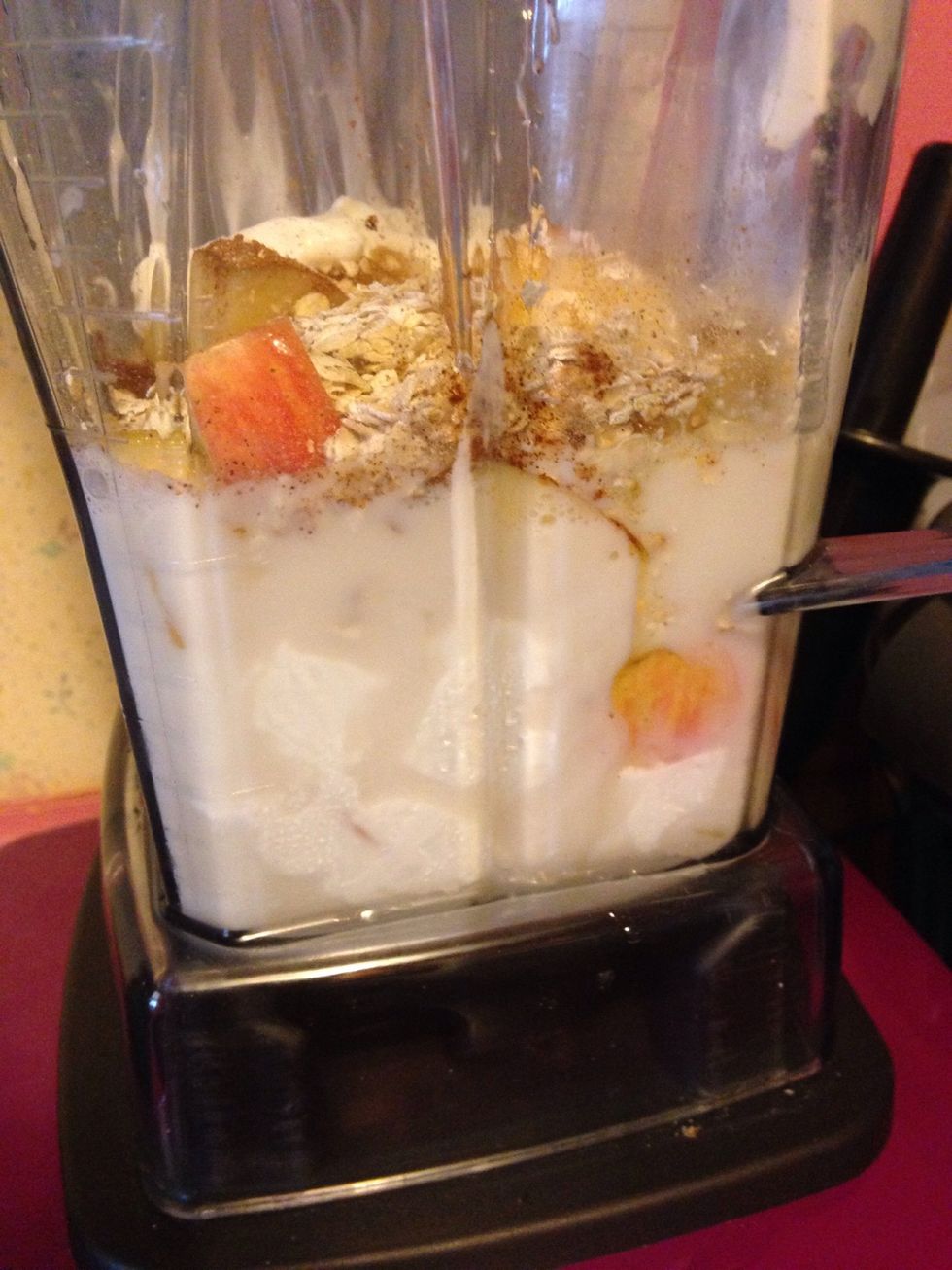 This is what it looks like in the blender jug.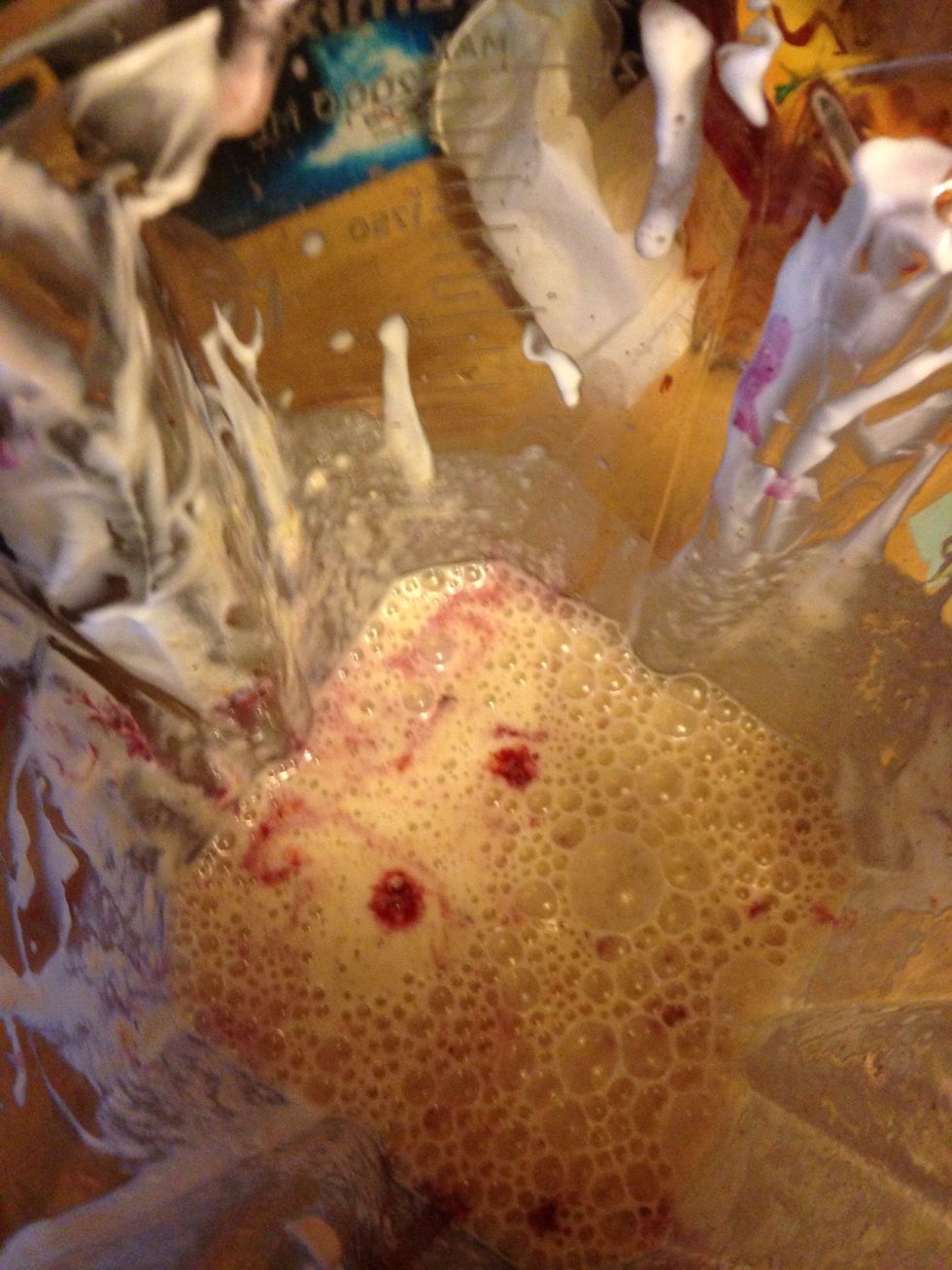 Almost forgot the berries.its a mixed berry packet that I bought from the grocery store. Blackberries, blueberries and strawberries. :) YUM
While it's blending, take out your glasses. I thought I had a matching pair.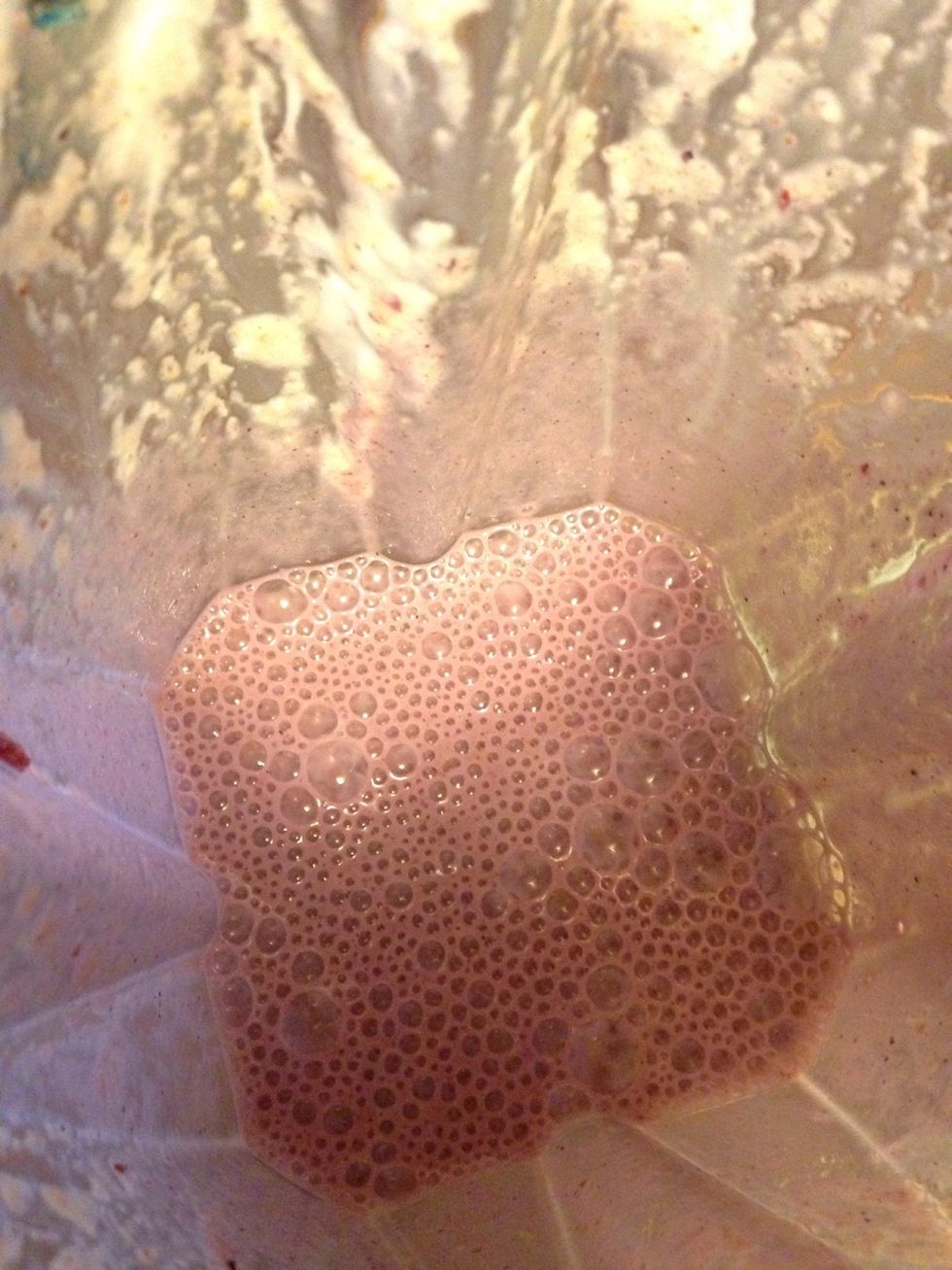 It's done. Smells so good
Fills 2 8(eight) ounce glasses.
Enjoy. :)
1.0 Apple
1.0c Plain greek yogurt
1.0c Almond milk
1.0 Packet mixed berries(or a cup of mixed berries)
1.0tsp Honey
1.0tsp Vanilla extract
1.0tsp Cinnamon
2.0Tbsp Quick oats
Washington, District of Columbia