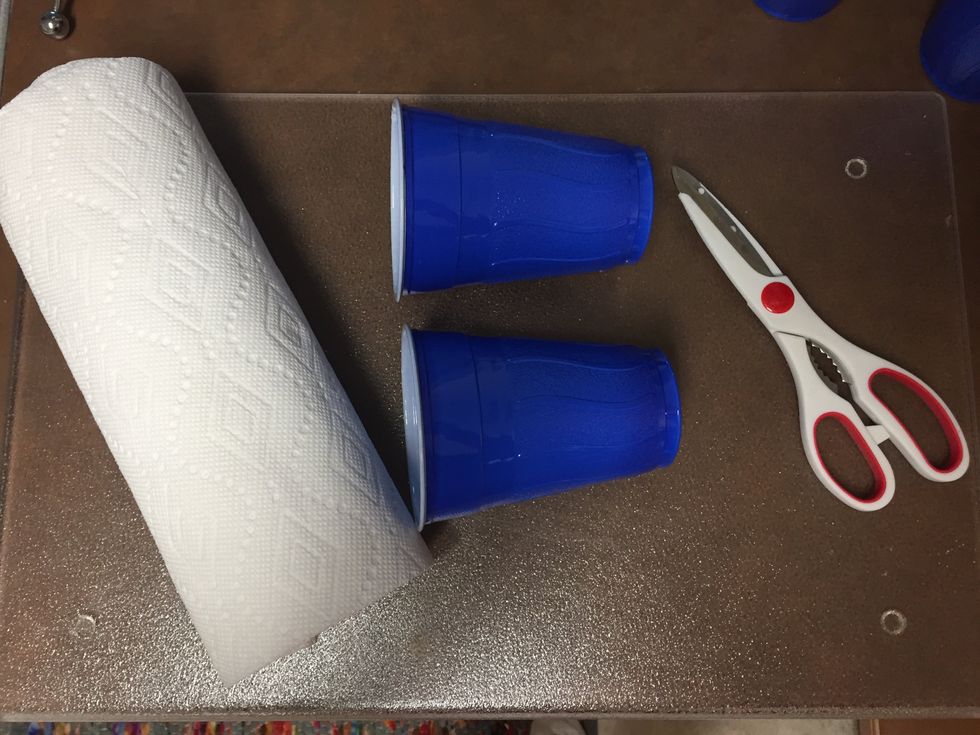 Gather all your materials to make the iPhone speaker: a scissor, two plastic cups, and a paper towel roll.
Cut two small holes (about the size of a golf ball) on the side of each plastic cup.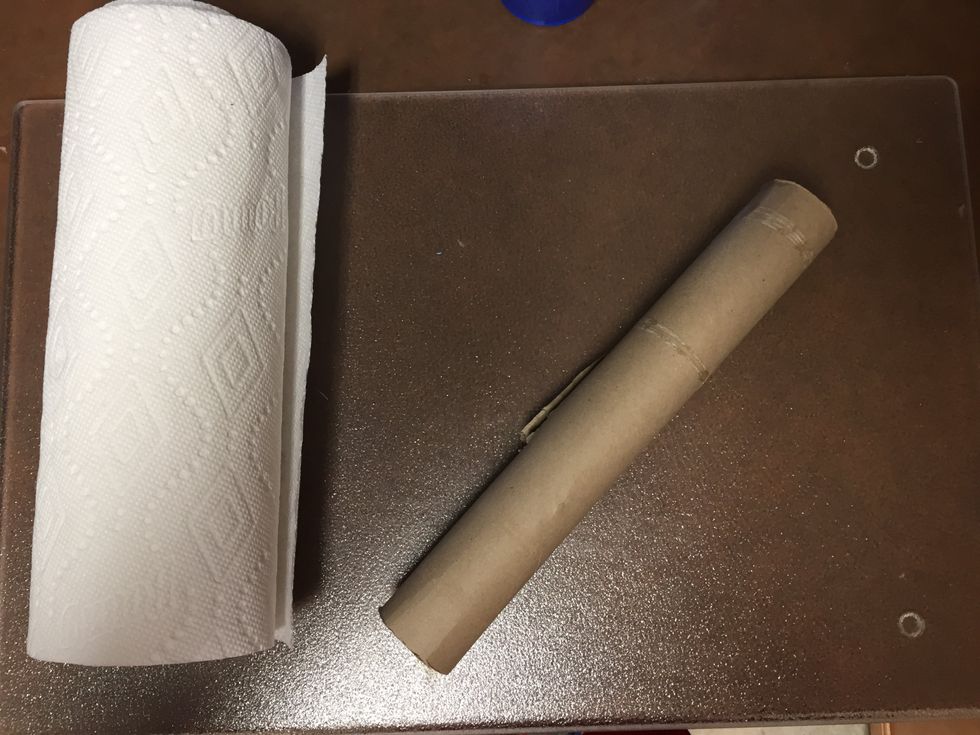 Separate the paper towels from the paper towel roll and set the paper towels aside. (you do not need them)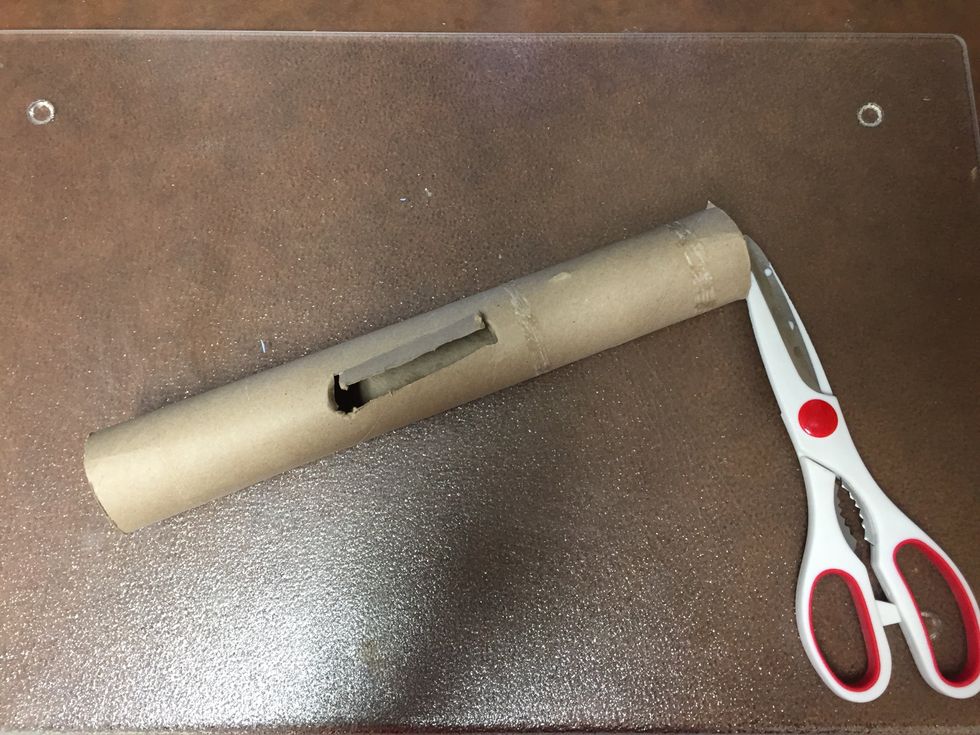 Cut a 5x1 inch rectangle in the middle of the empty paper towel roll to place the iPhone in.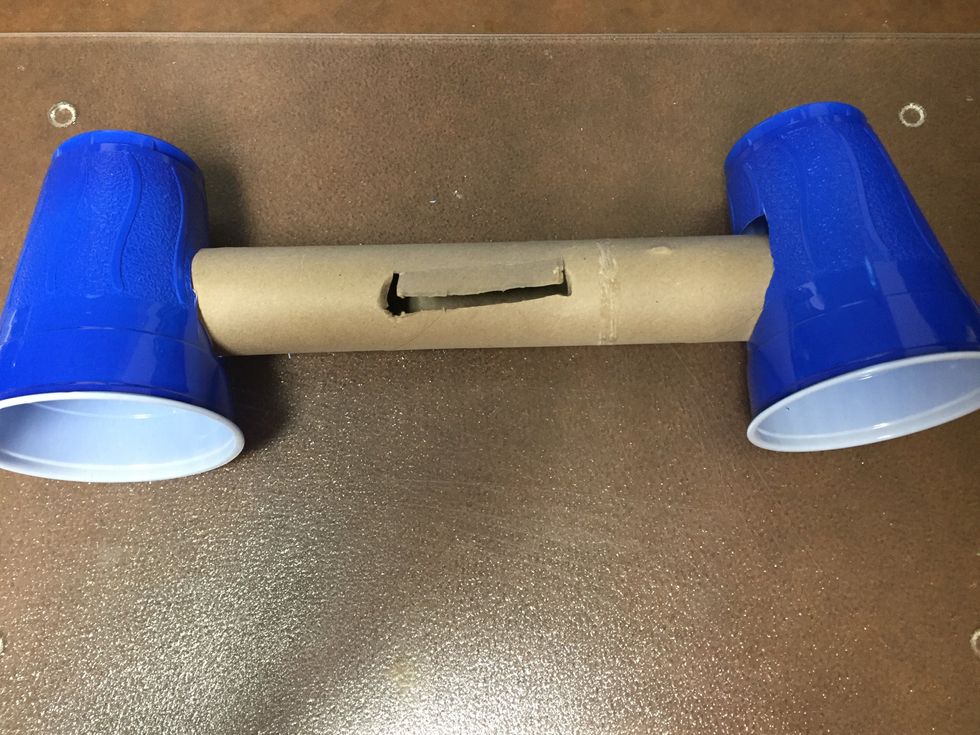 Place the empty paper towel roll through the holes of the plastic cups. Now you have made an iPhone speaker!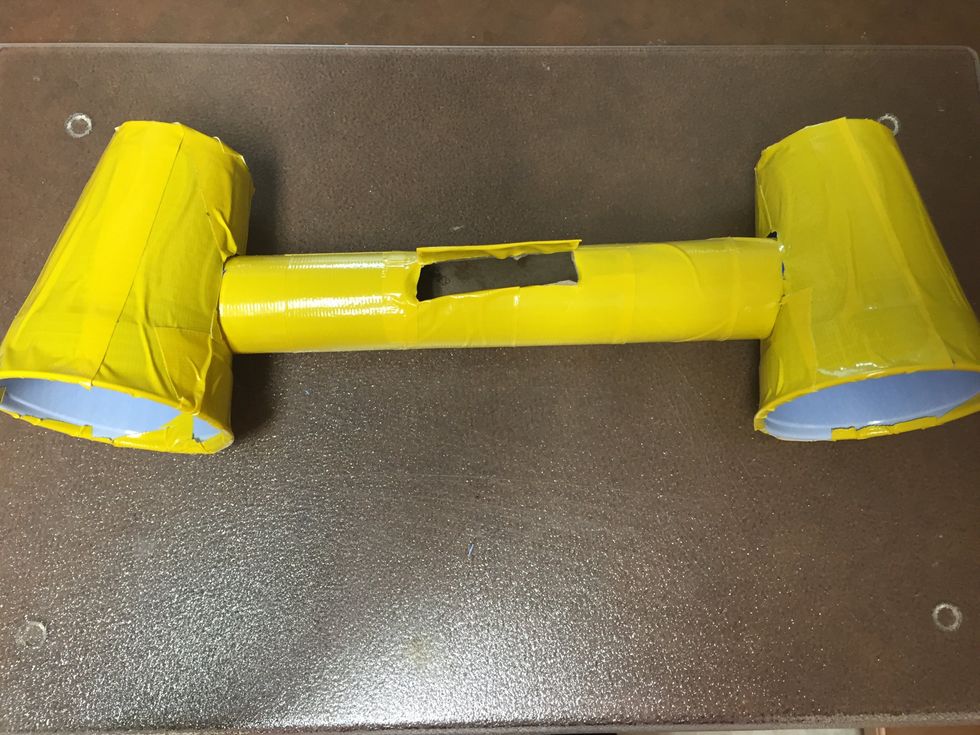 You can add some color to the speaker by putting yellow duck tape around it!!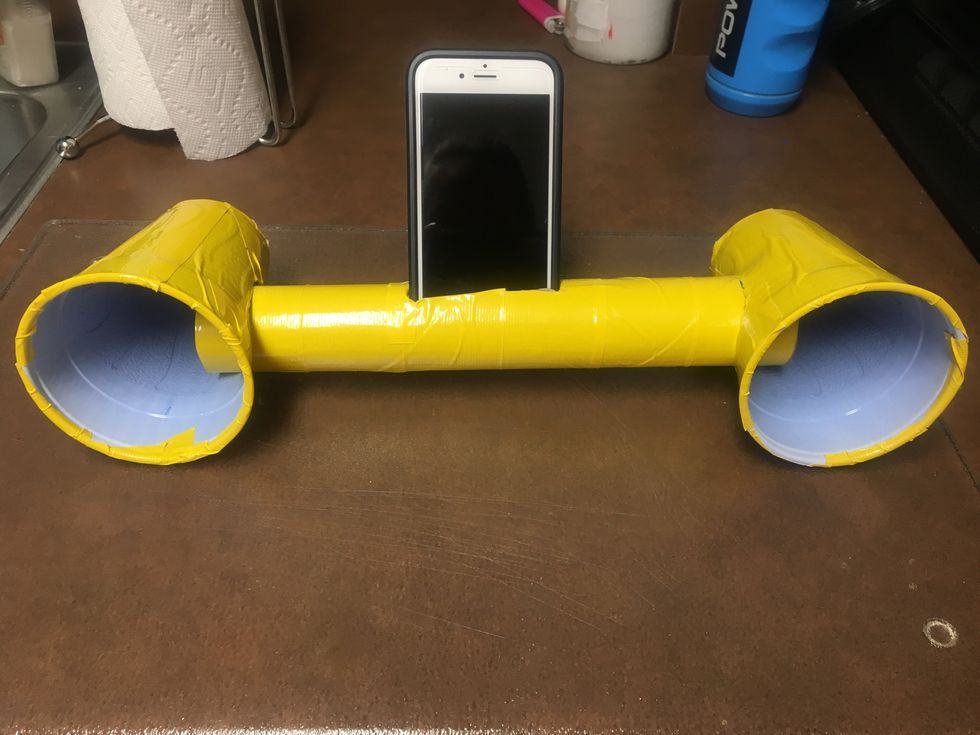 Place your phone through the rectangle slot and play some music!!!!
1.0 empty paper towel roll
2.0 plastic cups
1.0 Iphone
5.0yd Ducktape
1.0 Scissor