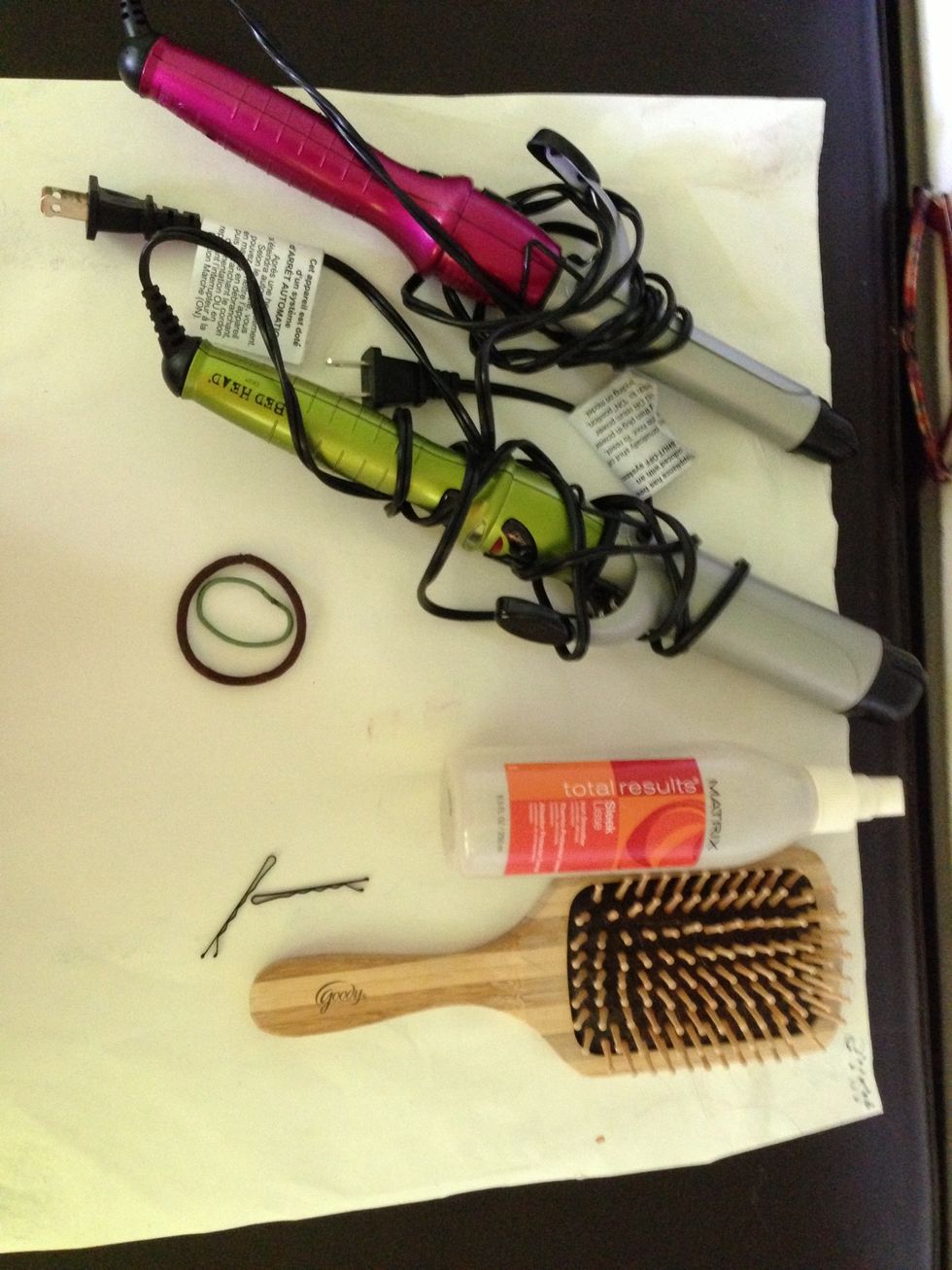 These will be the supplies needed: A brush, couple of bobby pins, couple of hair ties heat protectant, and a curling iron (just one).
First, pre-heat your curling iron.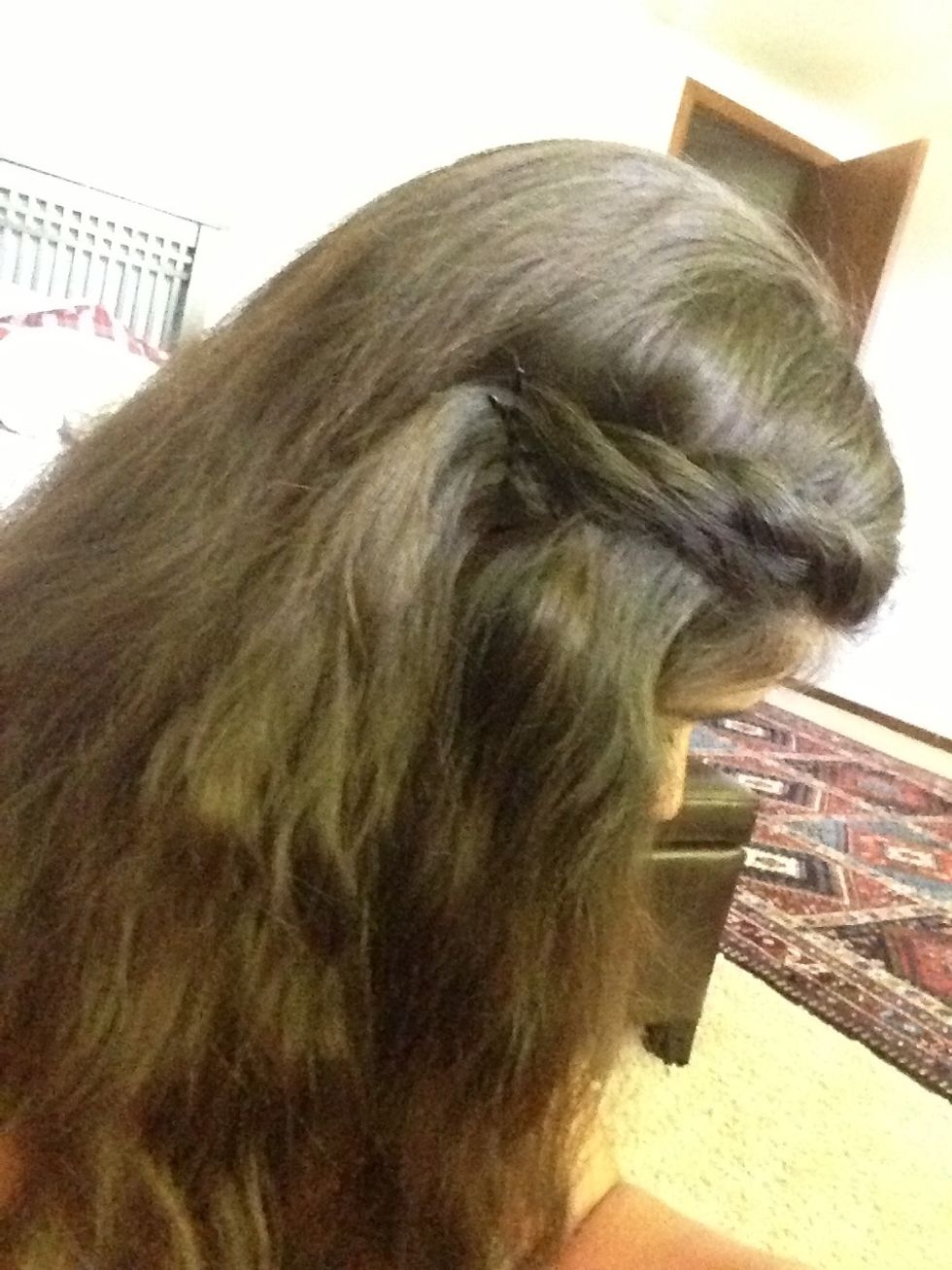 Use two bobby pins to keep the hair in place.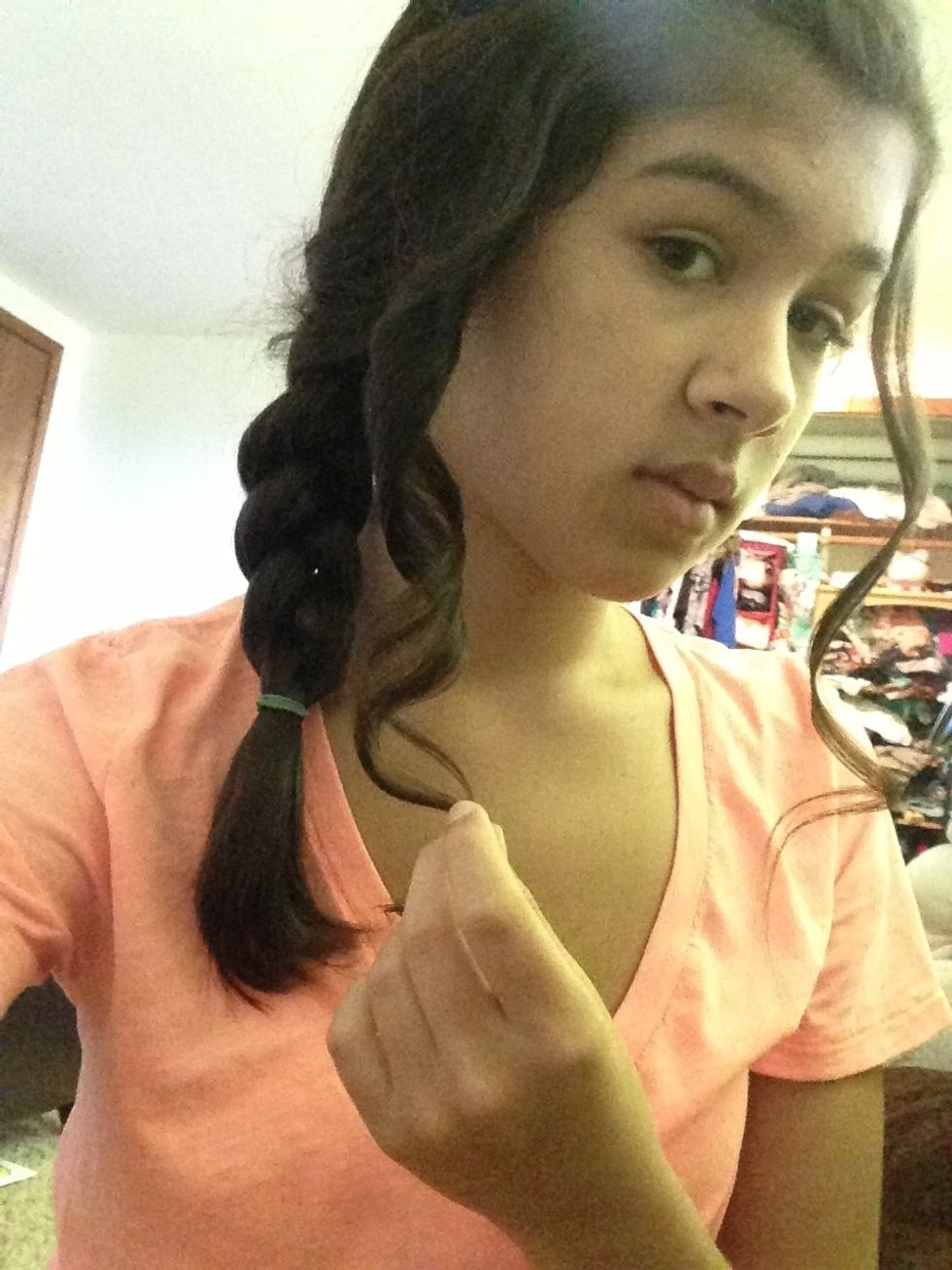 I personally like the smaller curling then brushing the curl later.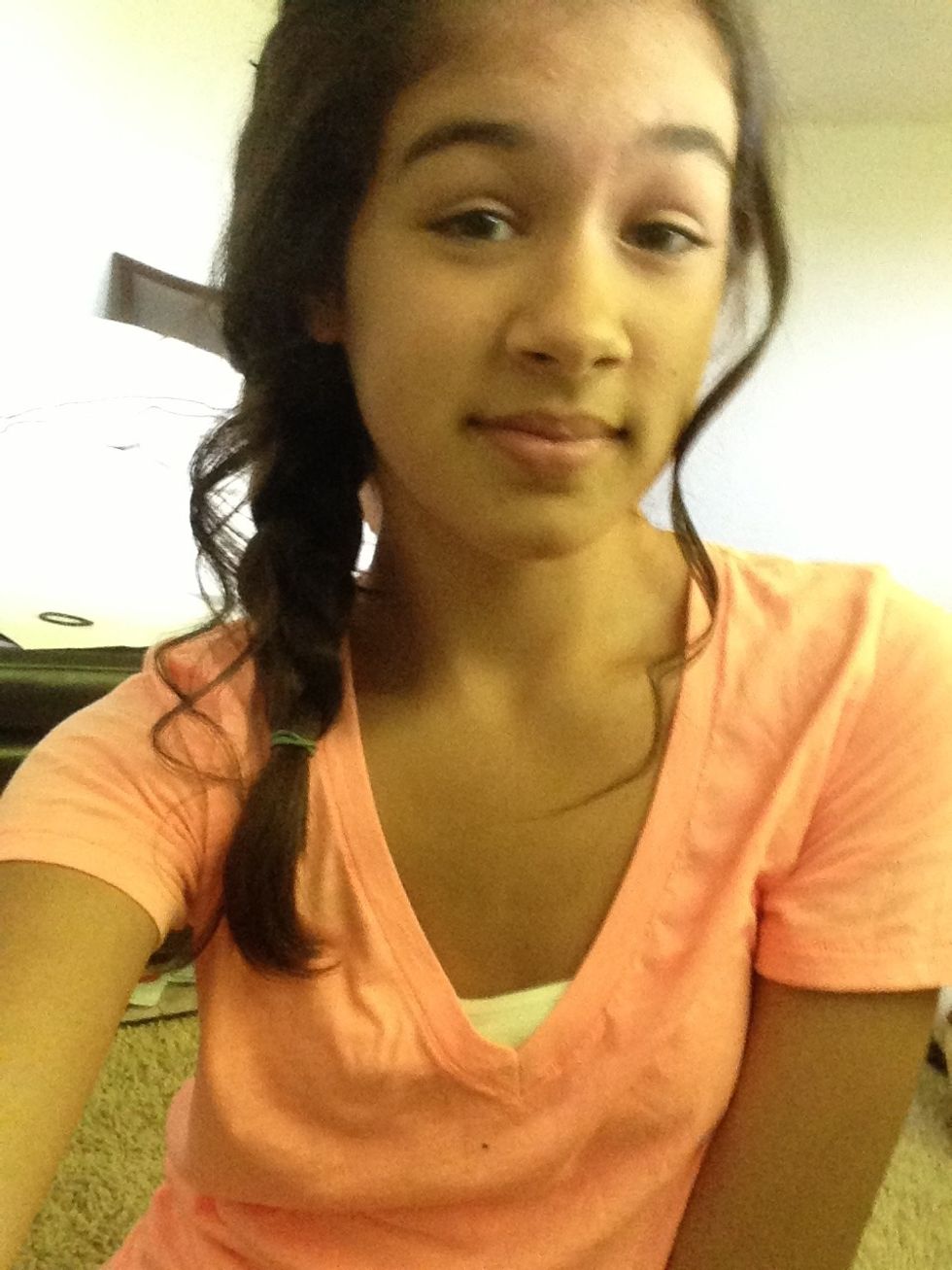 The final product(:
A side bun works too!(:
Hairties
Bobby pins
Brush
Curling iron or wand or straightner