Make a 60 Second Chocolate Chip Muffin (Mmm)
7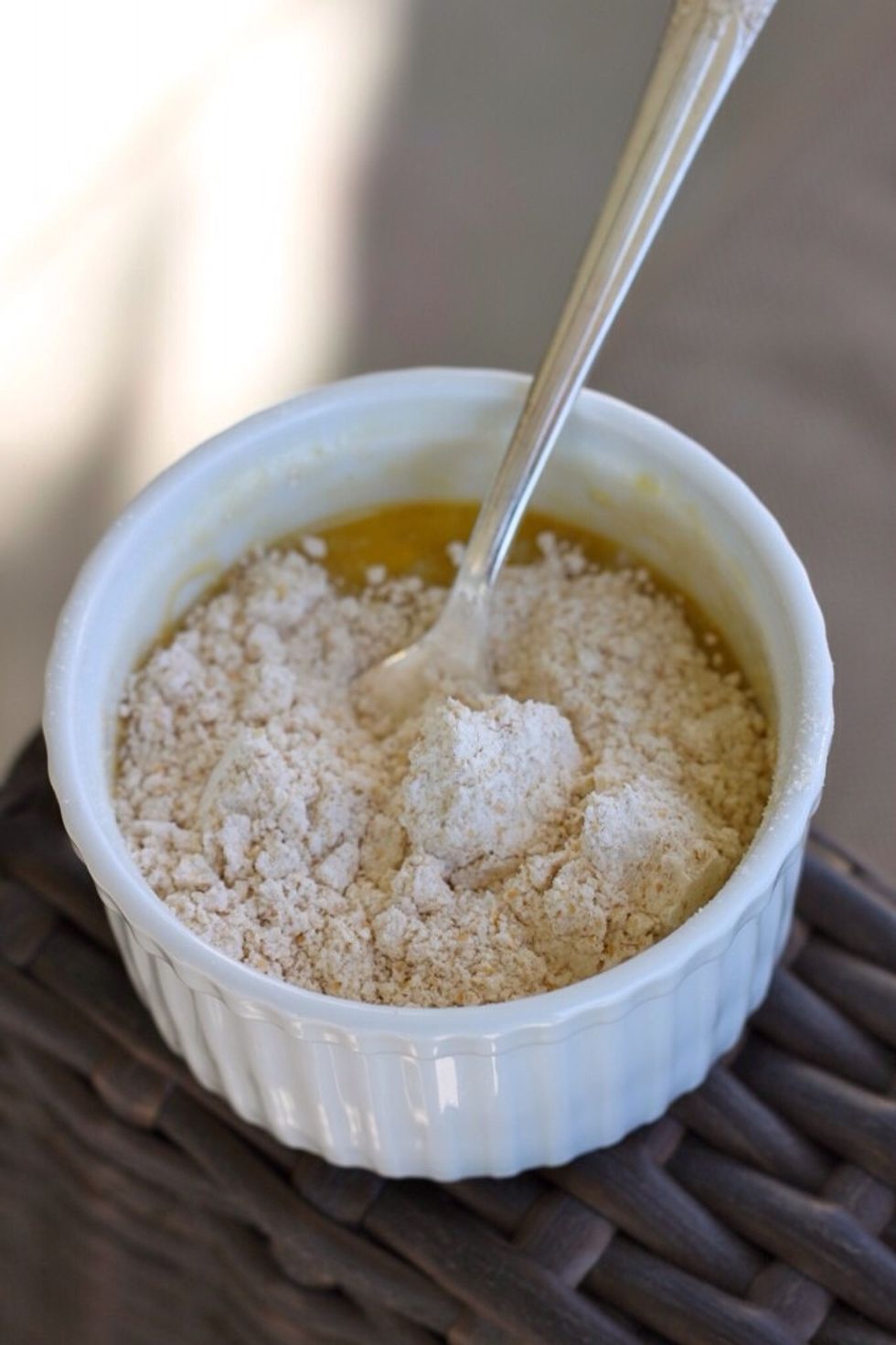 In a small/medium ramekin add oil. Then add banana, egg and vanilla and stir together until combined. Next add in the dry ingredients!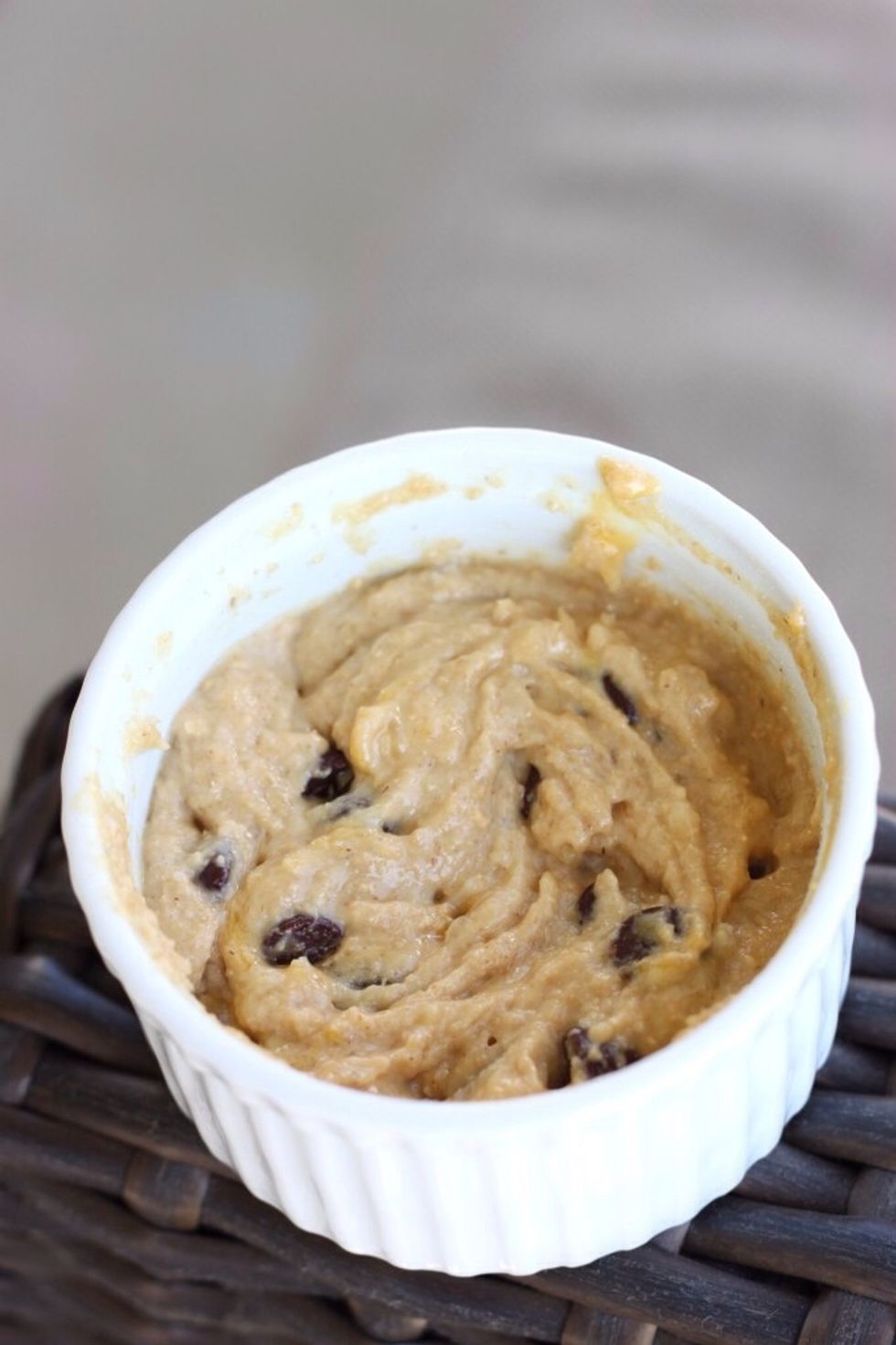 Mix together until combined and stir in chocolate chips.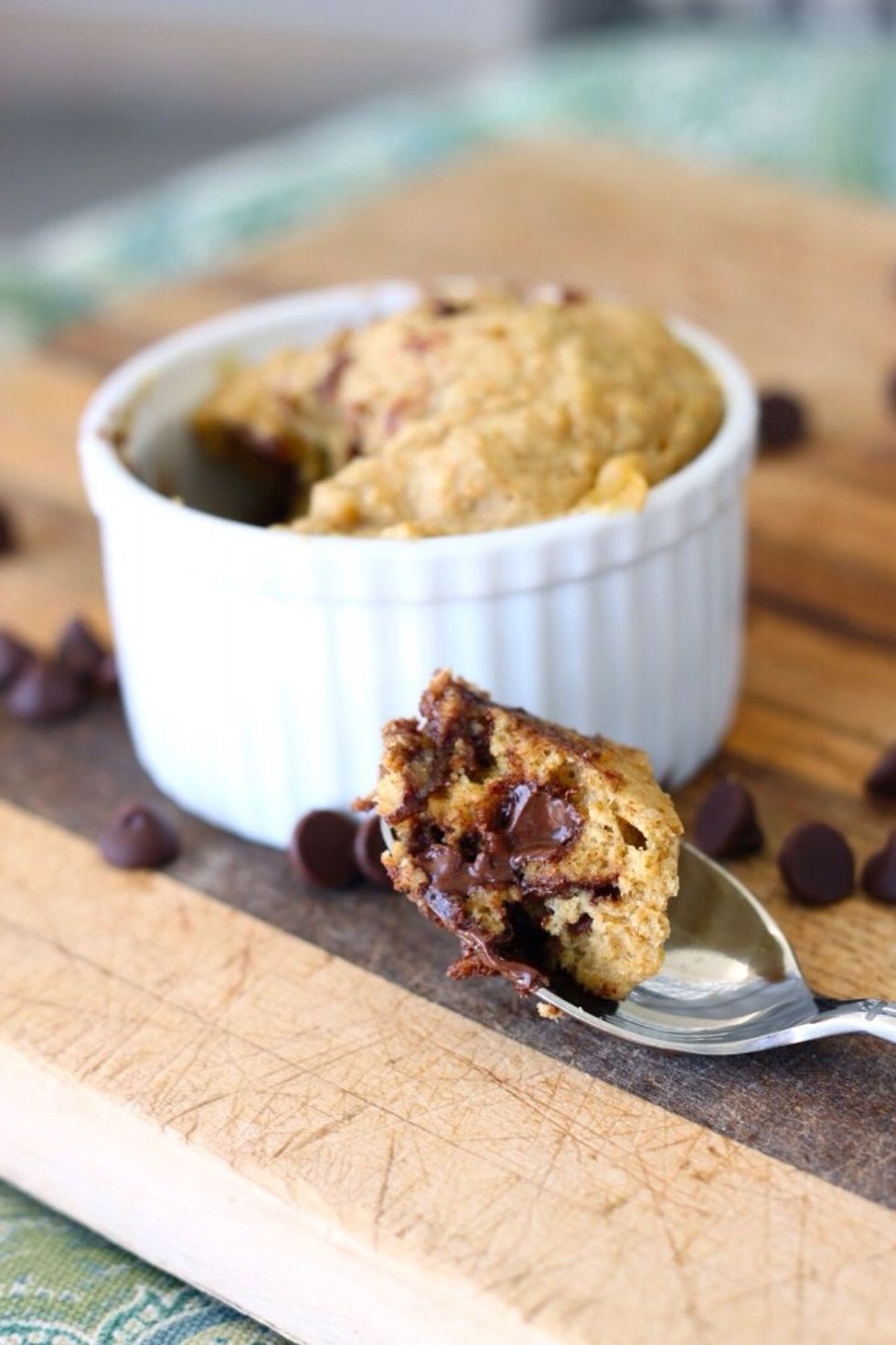 Microwave for 60 seconds! Viola! That's it!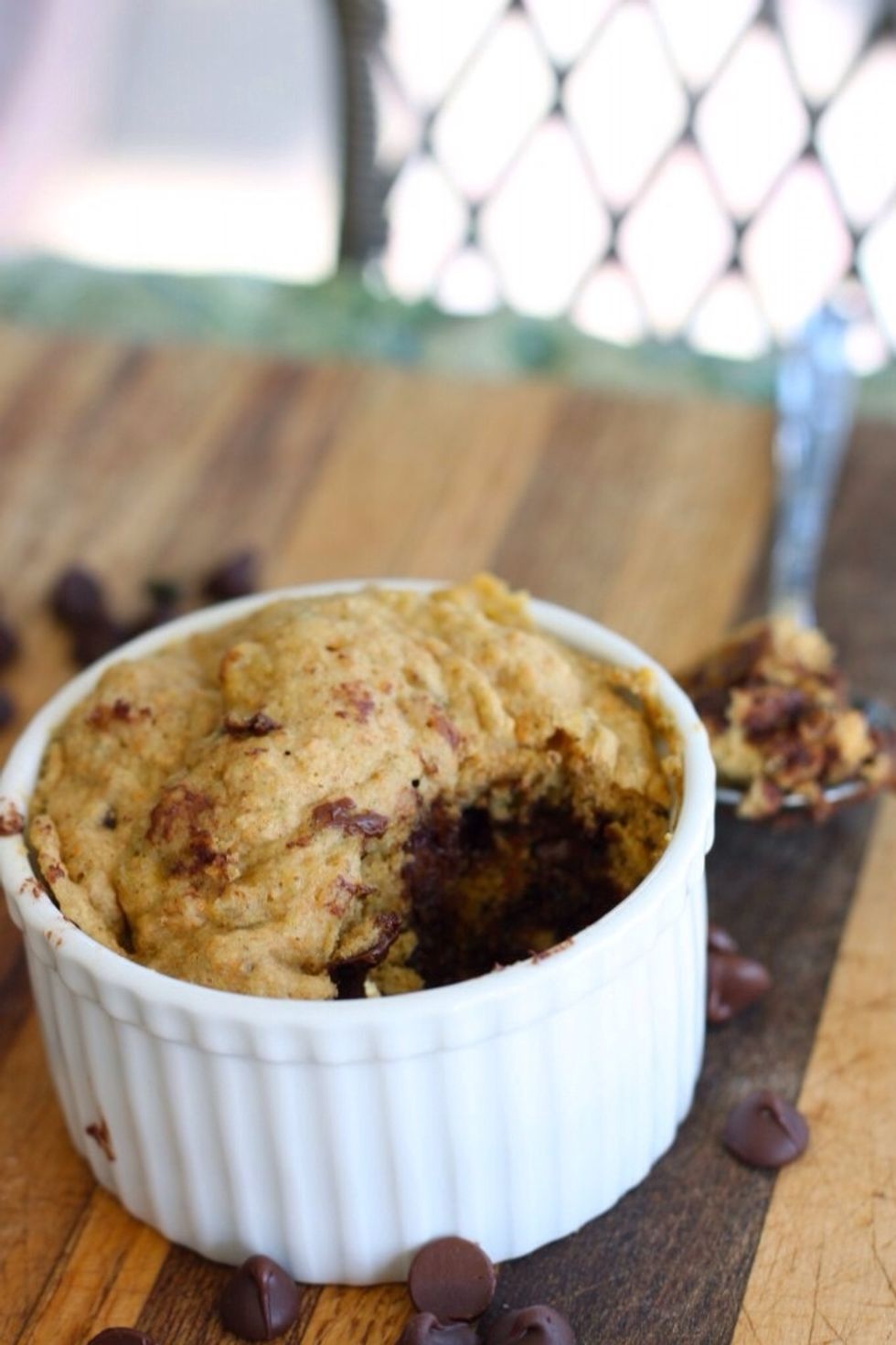 Top with banana ice cream, peanut butter, milk or more chocolate chips! It's a great anytime snack! Now how easy was that??
1.0tsp Melted and cooled coconut oil
2.0Tbsp Mashed ripe banana (or applesauce)
1.0Tbsp Beaten egg
0.0tsp Vanilla
2.0Tbsp Whole wheat pastry flour
0.0tsp Baking soda
Dash of salt
3.0Tbsp Chocolate chips (or sub blueberries for breakfast)
Randee Varela
I'm a Capricorn, I like poetry, long walks on the beach and poking dead things with a stick.