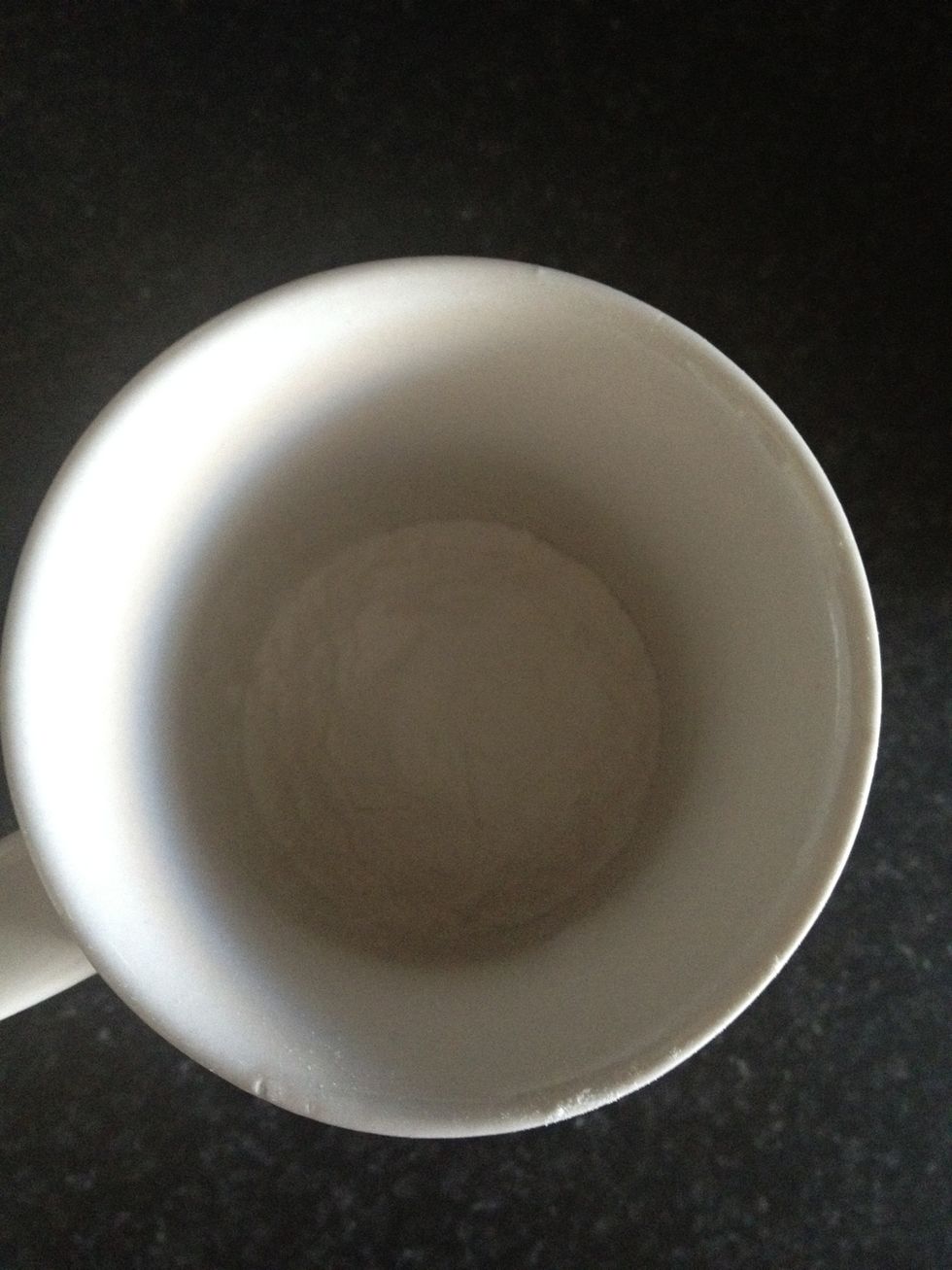 In a mug or small bowl, measure in 1/4 cup of flour...
...1/4 cup brown sugar...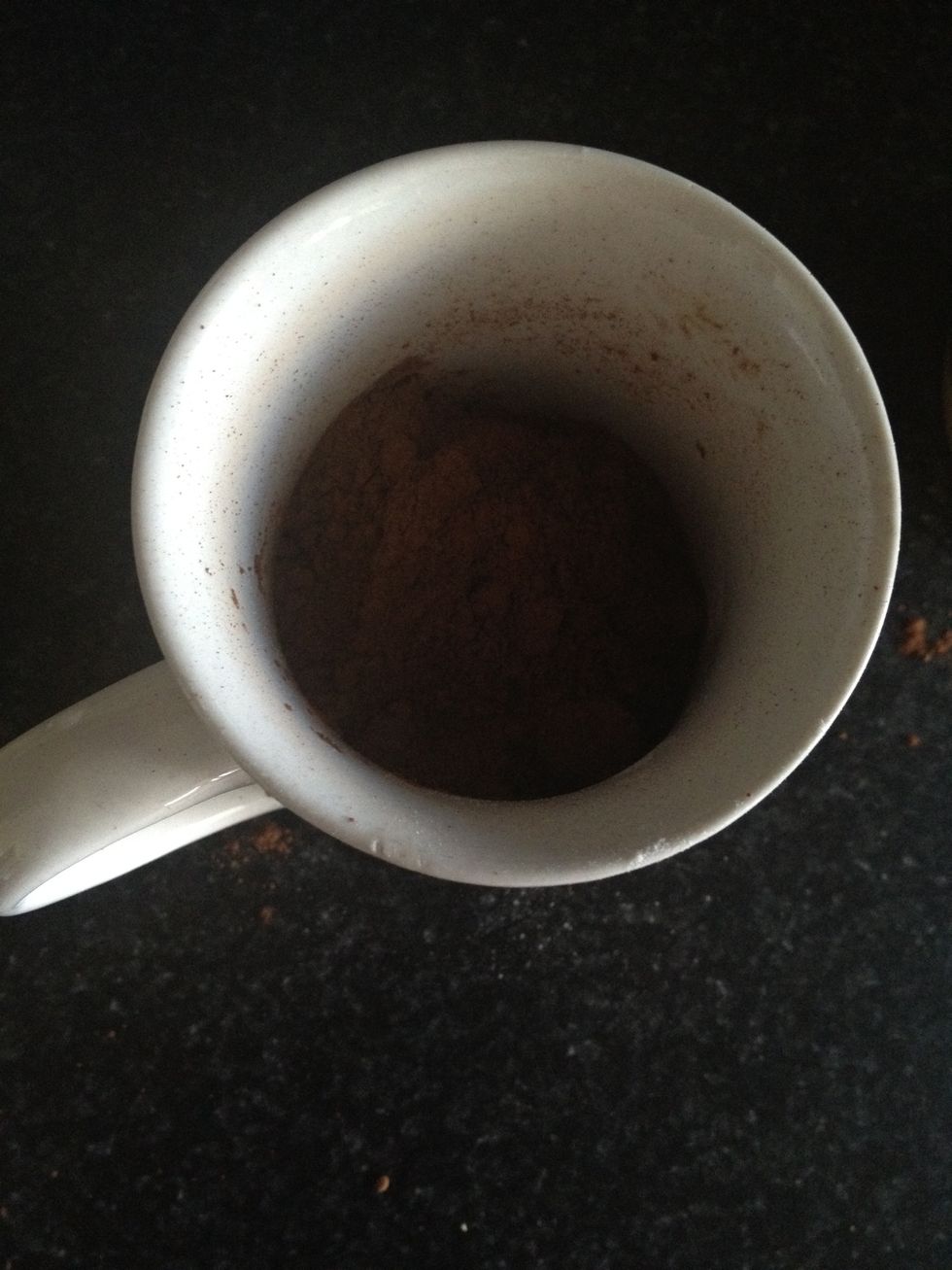 ...and 1 Tbsp unsweetened cocoa powder. In other words, all the dry ingredients.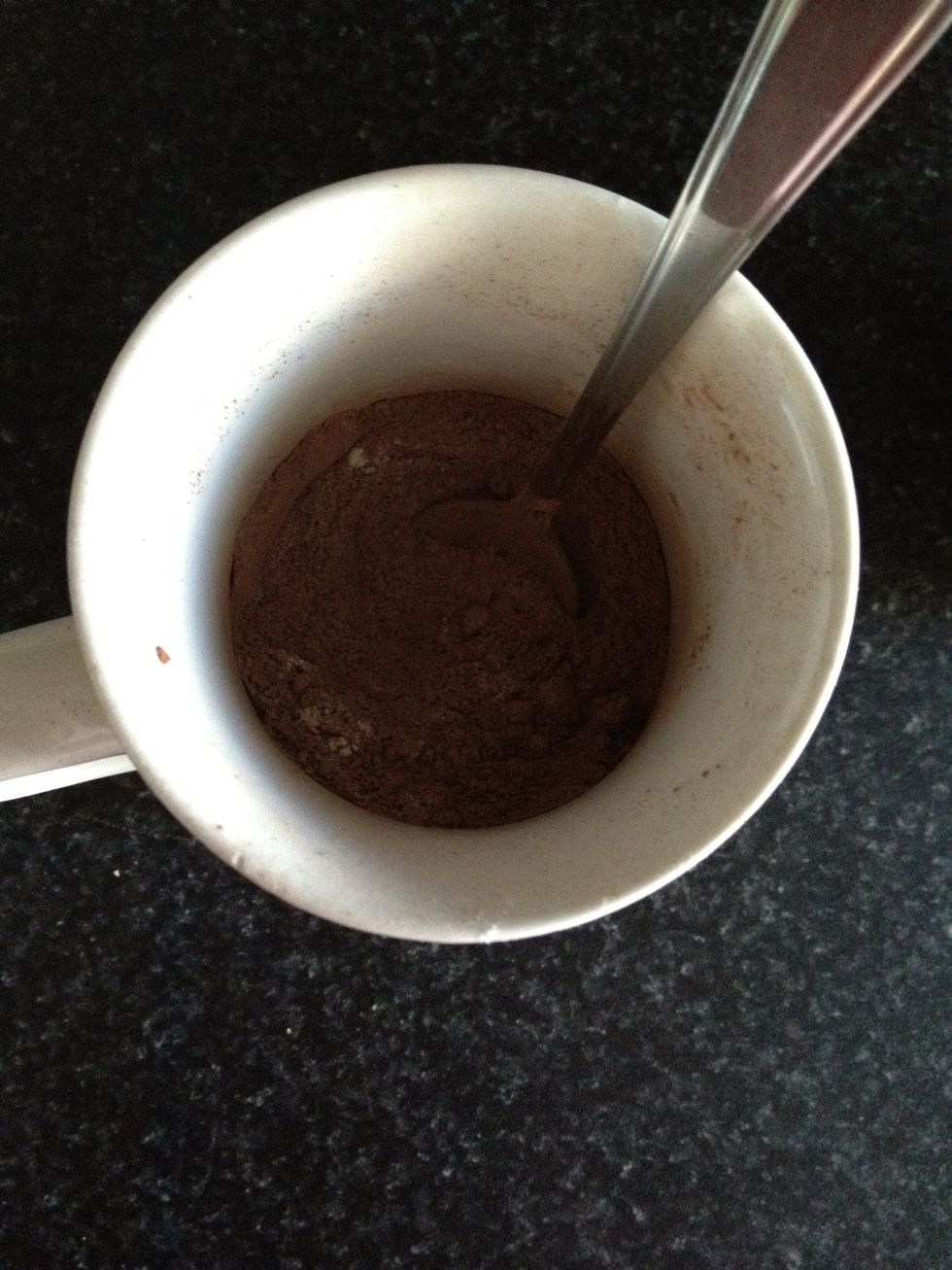 Stir and mix away the lumps.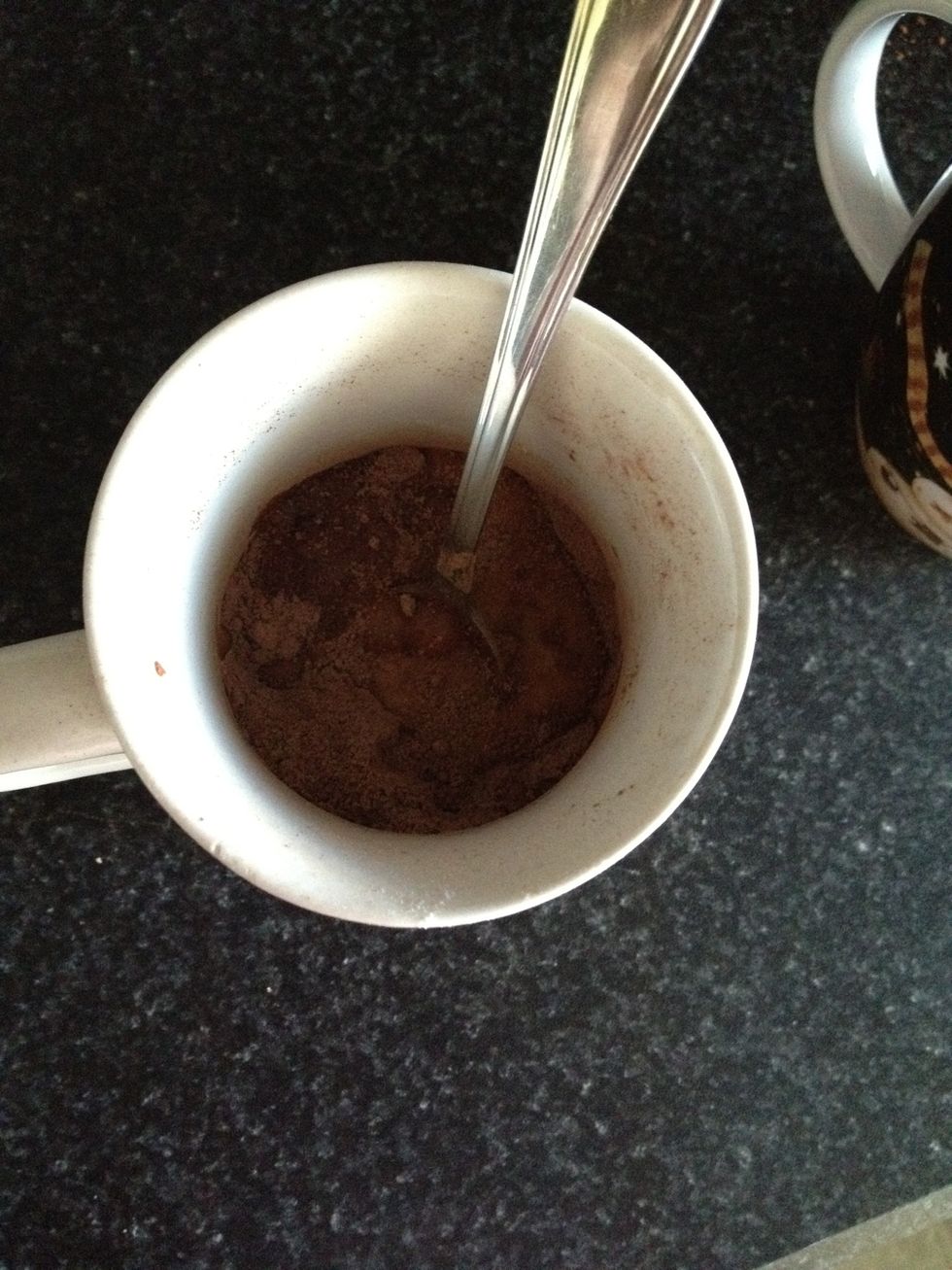 Add 2 Tbsp of milk, (or water or coffee if you prefer)...
...and 2 Tbsp of vegetable oil, (or melted butter.) These are the wet ingredients.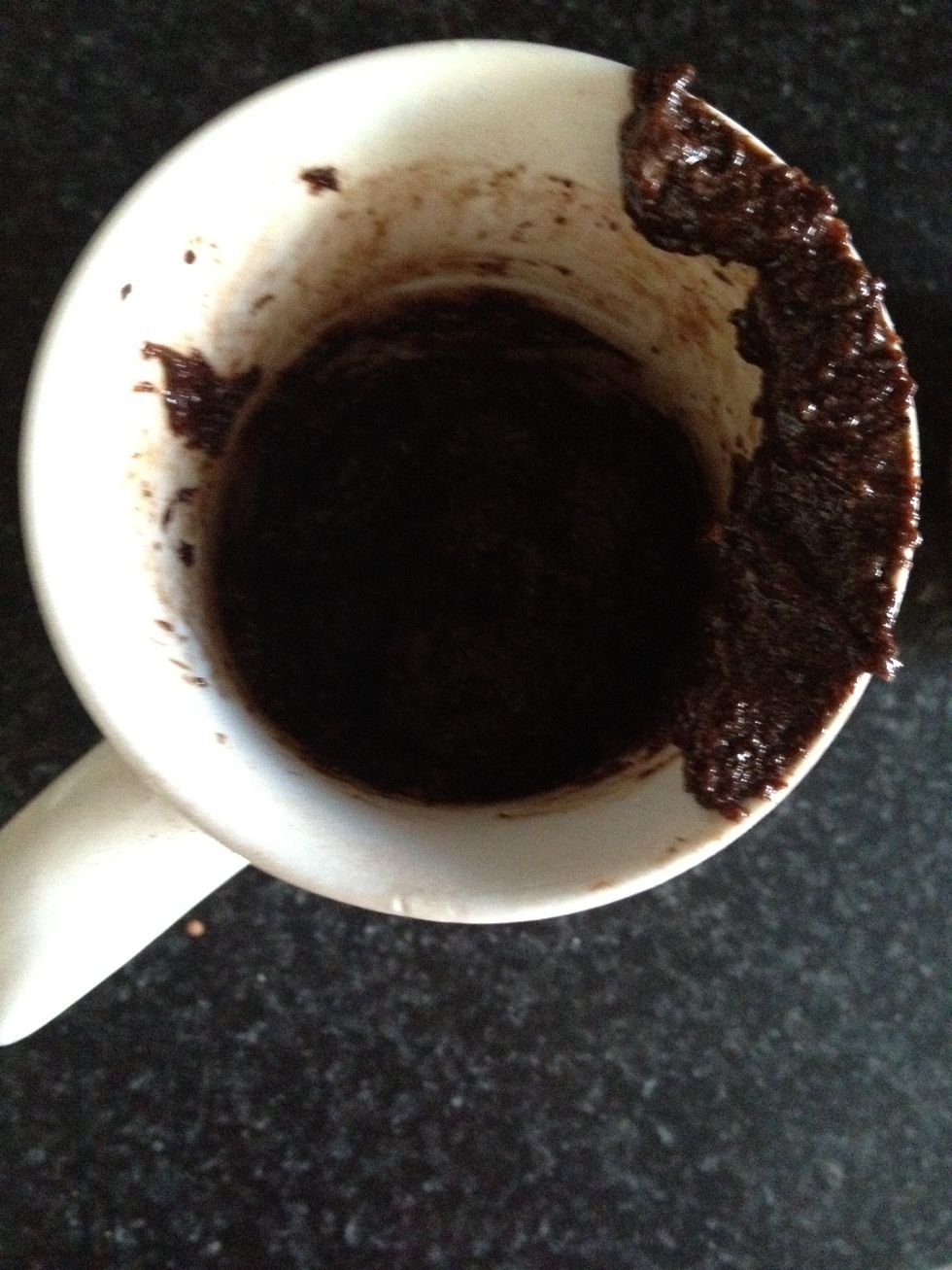 Mix well! Don't forget to lick the spoon ;) (Sorry about the crappy photo.)
Place in the microwave for 1 minute and enjoy!! I was feeling Christmassy, so I used a snowman mug 😊
I actually found this recipe from someone else here on snap guide, but forget the name. Thank you to whoever came up with this recipe! It's almost better than a regular brownie...
If you have any questions or suggestions for the next guide, please leave me a comment! Thanks :)
1/4c White flour
1/4c Brown sugar
2.0Tbsp Cocoa powder
2.0Tbsp Oil, or melted butter
2.0Tbsp Coffee, milk, or water