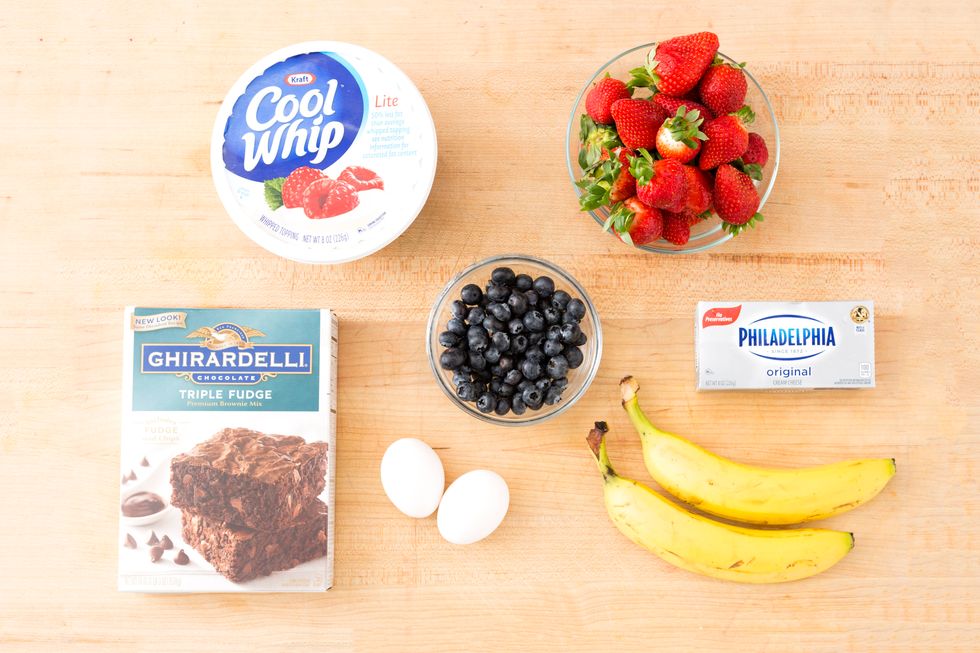 Gather your ingredient and preheat the oven to 350 degrees F.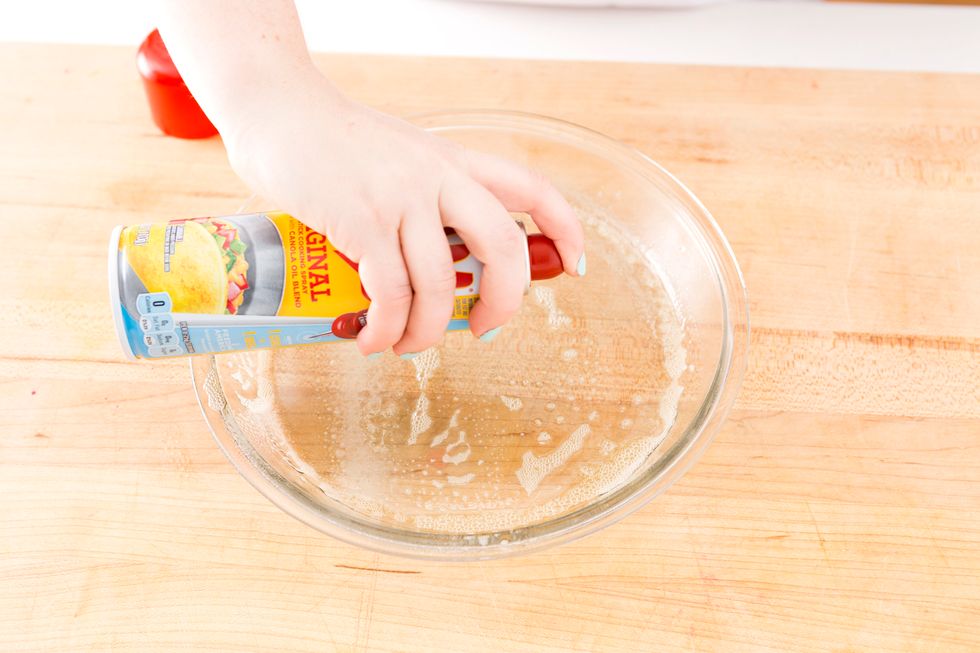 Grease a 12-inch round pan with non-stick cooking spray and set aside.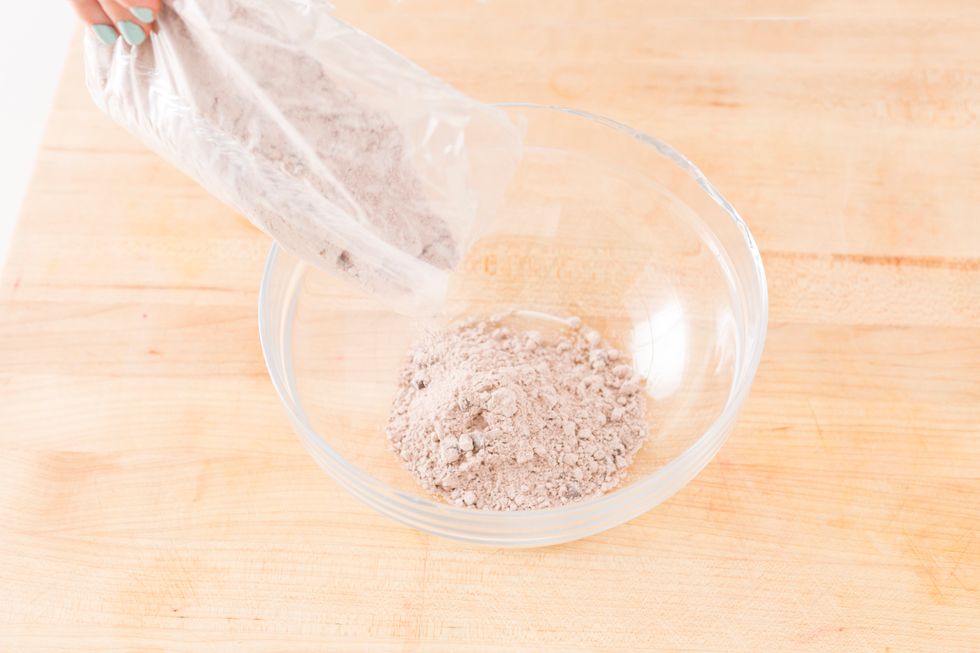 In a medium mixing bowl, add the brownie mix.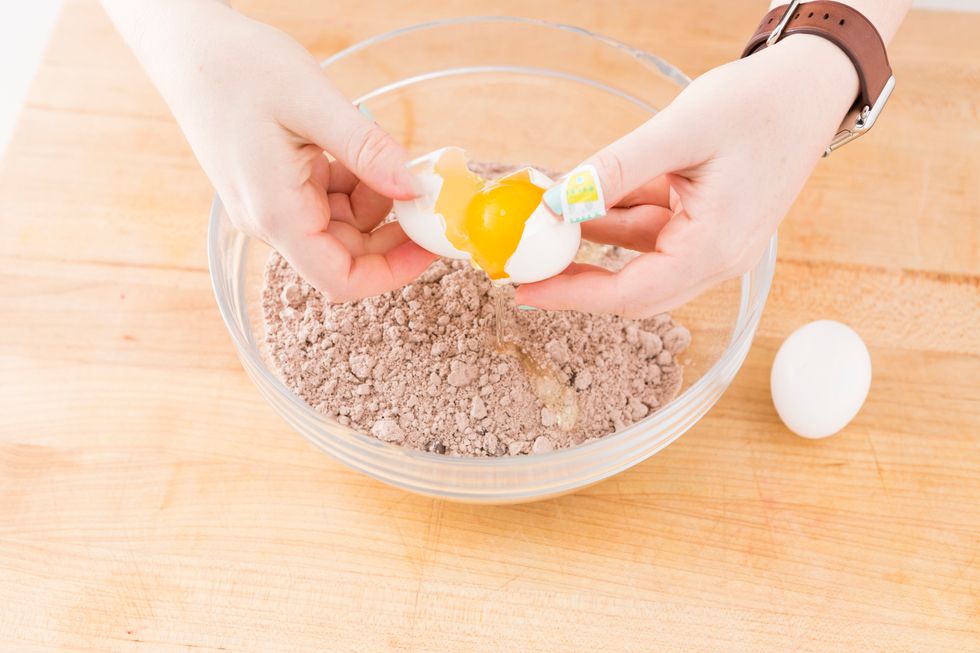 Add your eggs.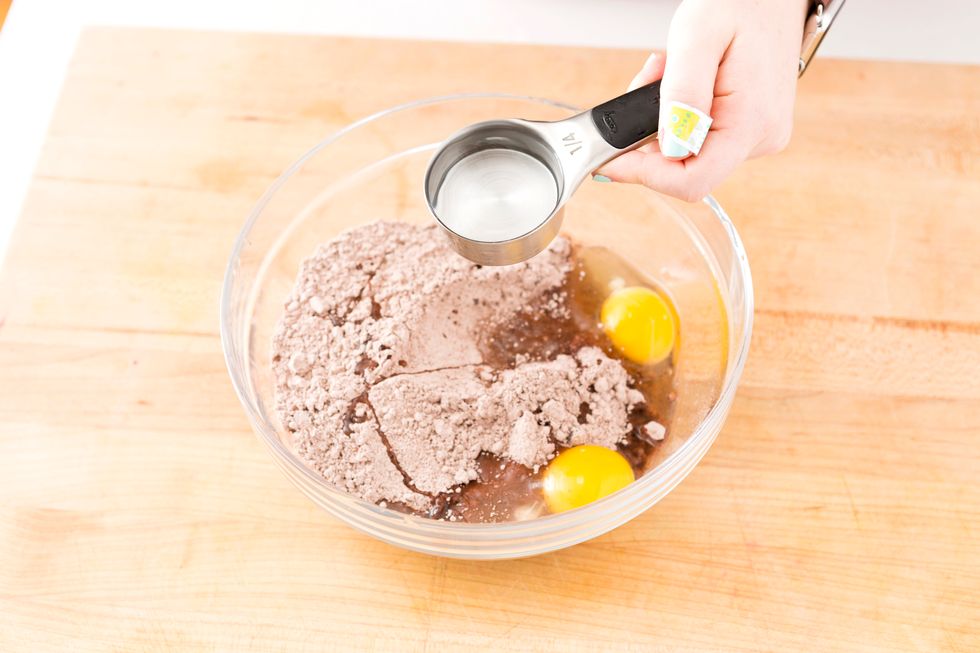 Add water.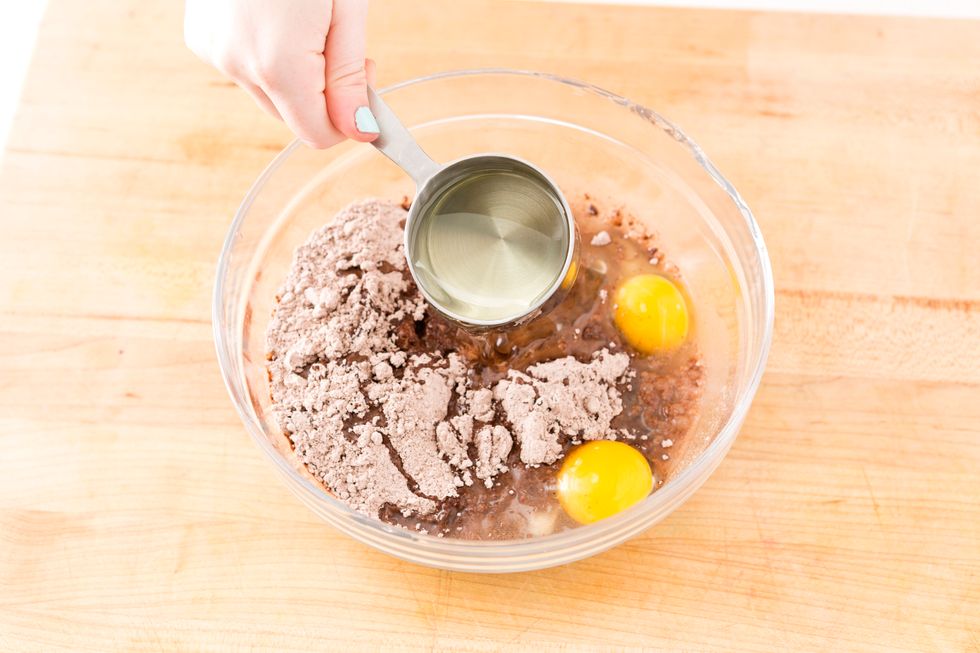 Then add oil.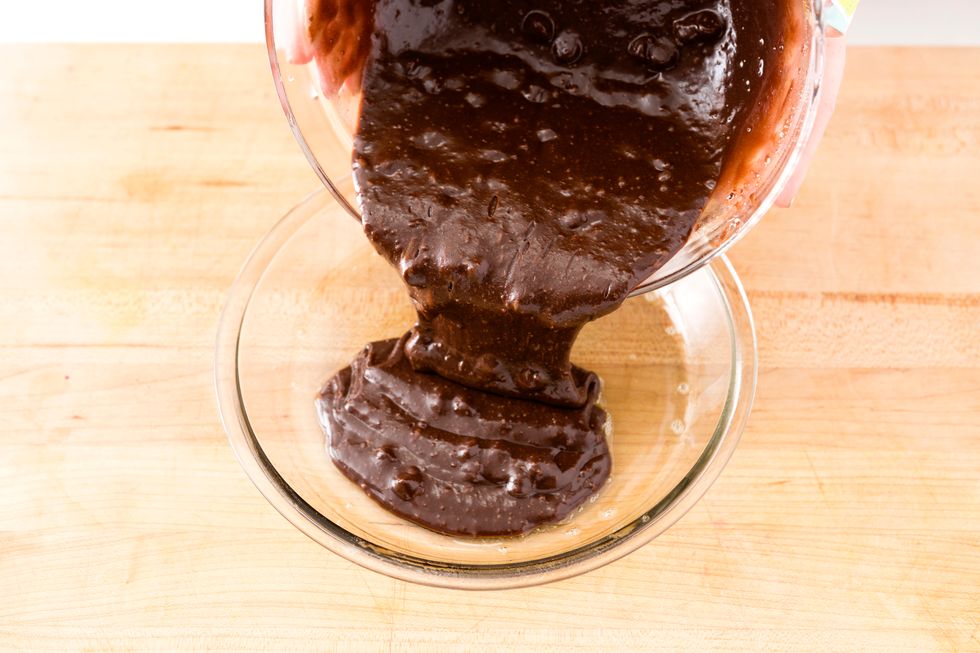 Stir to combine and pour into greased pan, spreading evenly. Bake for about 25 minutes, or as directed on box.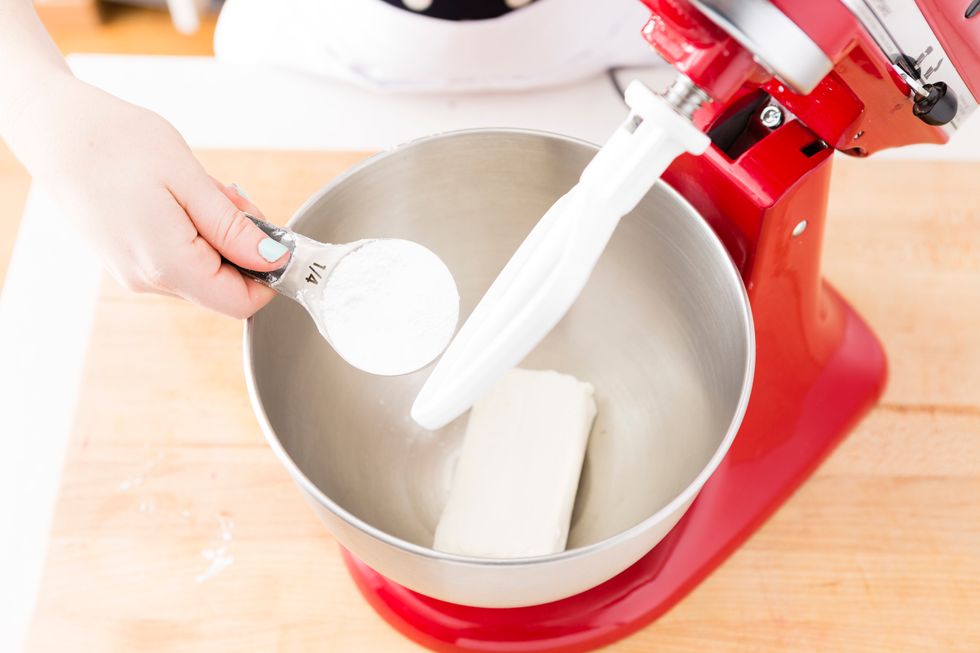 Meanwhile, cream together the cream cheese and powdered sugar until smooth.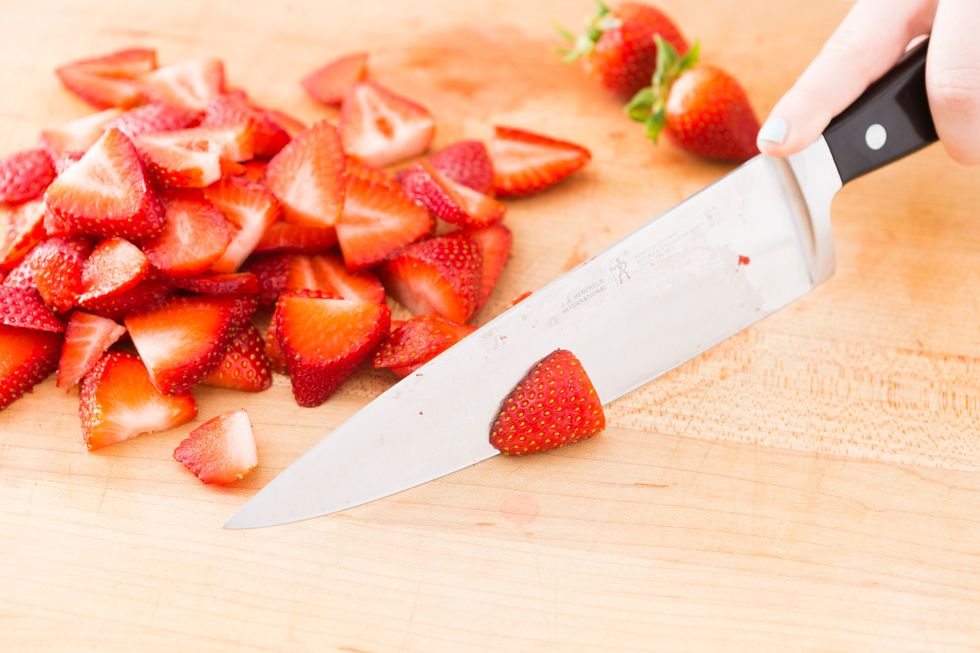 Thinly slice your strawberries.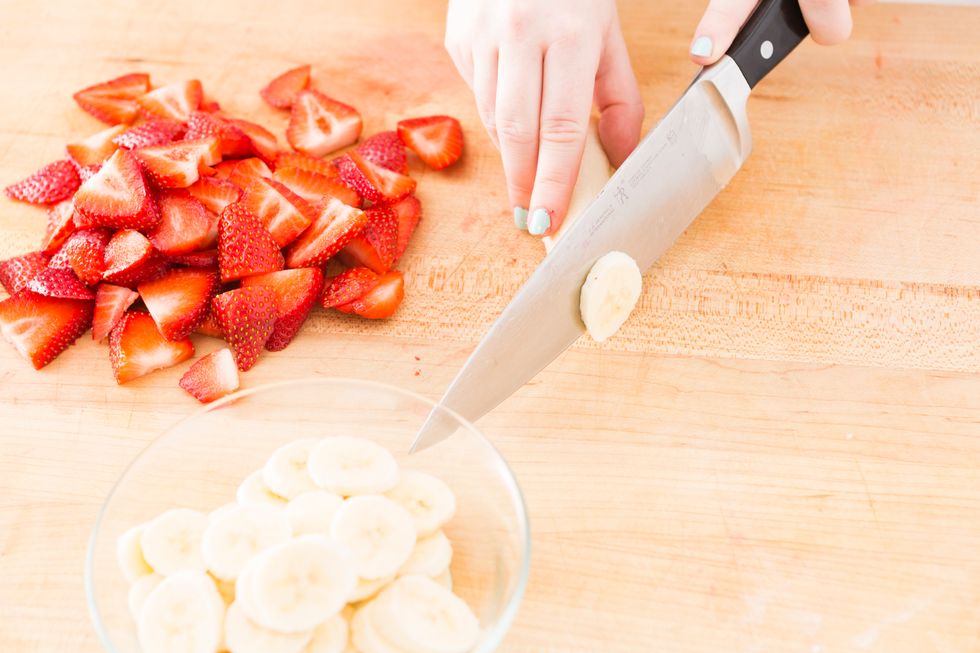 Then, thinly slice your bananas. Feel free to squeeze a little lemon juice on them so they keep from browning.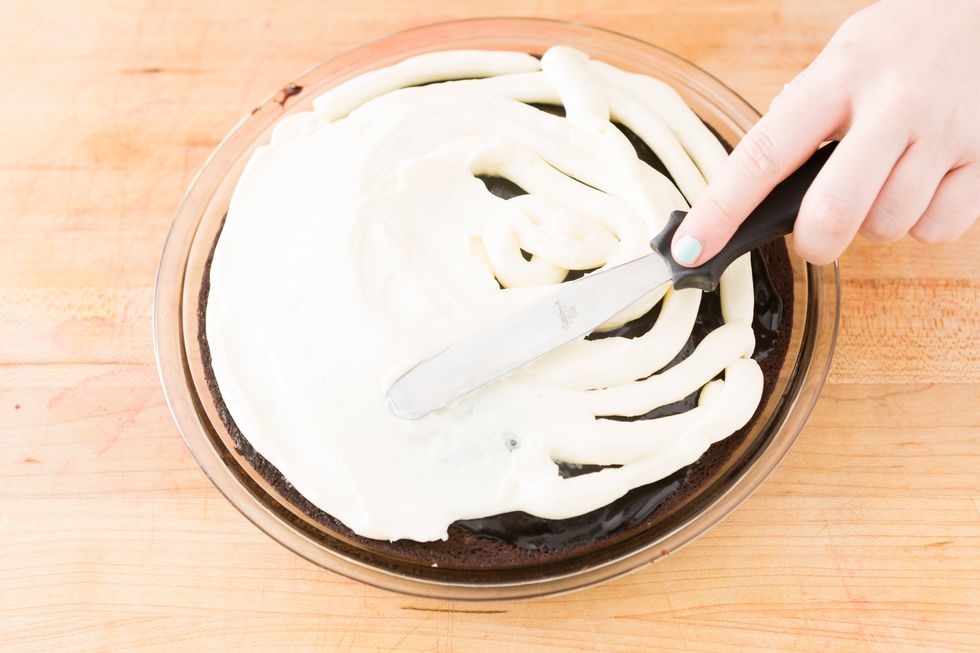 Spread your cream cheese mixture evenly over the top of the cooled brownie pie.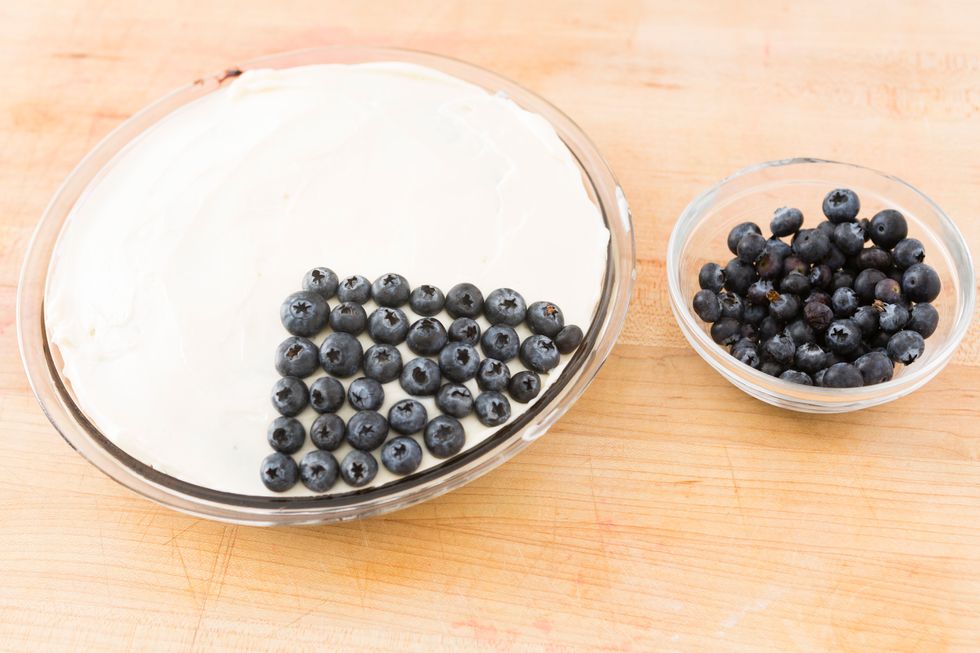 Create a small corner with blueberries and fill to create your American flag stars.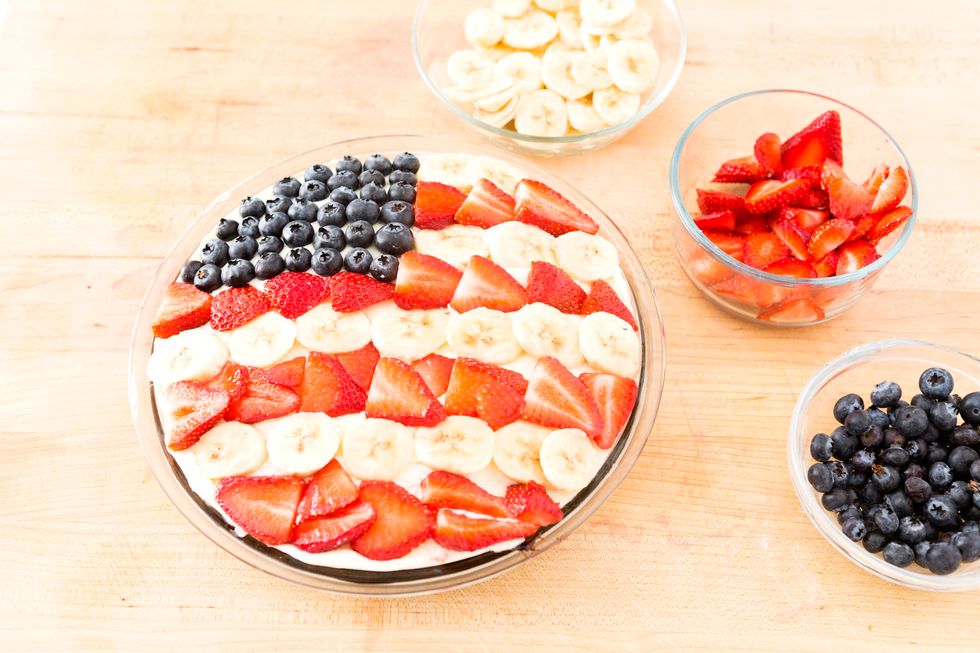 Then, create alternating lines of banana and strawberries to create your red and white stripes.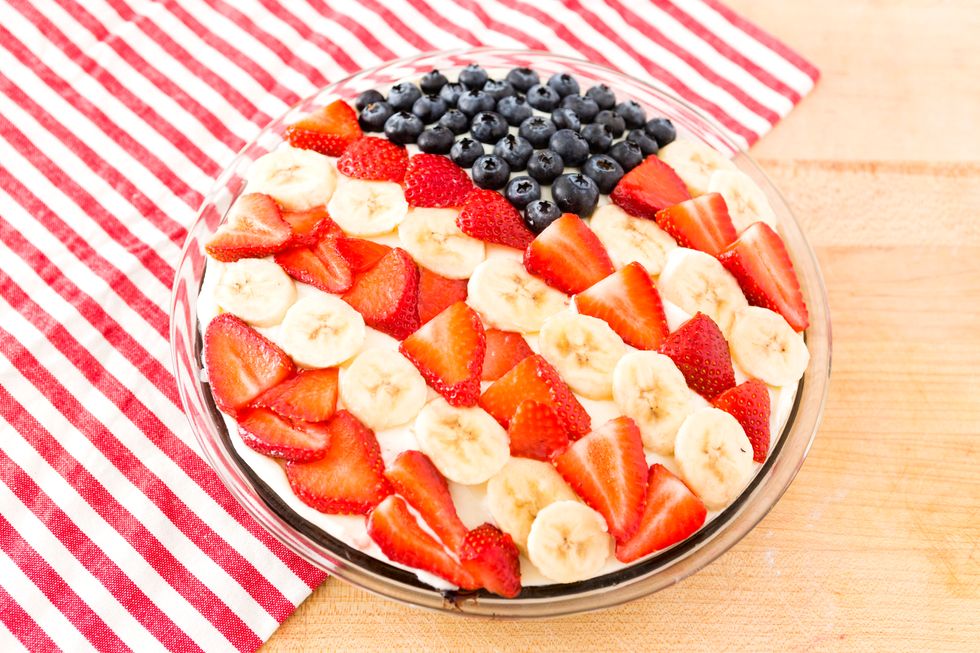 Slice and serve with a dollop of cool whip!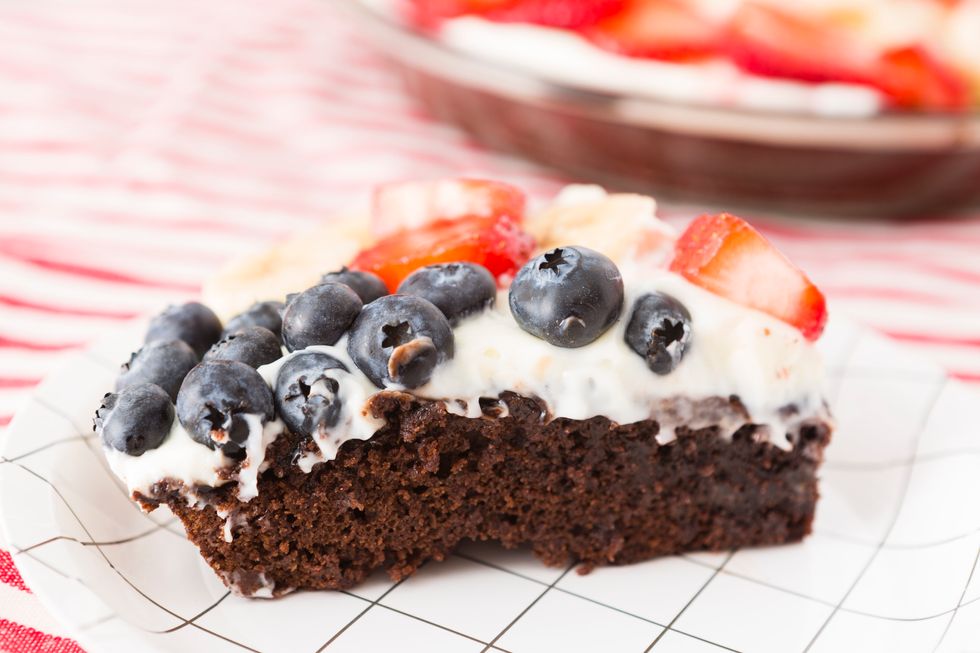 This recipe is inspired by: http://www.seededatthetable.com/2012/06/01/fruity-brownie-dessert-pizza/
1.0 Box of brownie mix
2.0 Eggs
1/4c Water
1/2c Oil
8.0oz Cream Cheese
1/2c Powdered Sugar
2.0 Bananas
Lemon Juice
1/2c Sliced Strawberries
1/2c Blueberries
8.0oz Cool Whip (optional)
B+C
We are the team behind Snapguide. Feel free to message us if you have any questions or see something that could be improved!