We firmly stand by the mantra, "Birthday calories don't count." So for your or your friend's next birthday, celebrate by making this crazy indulgent donut cake.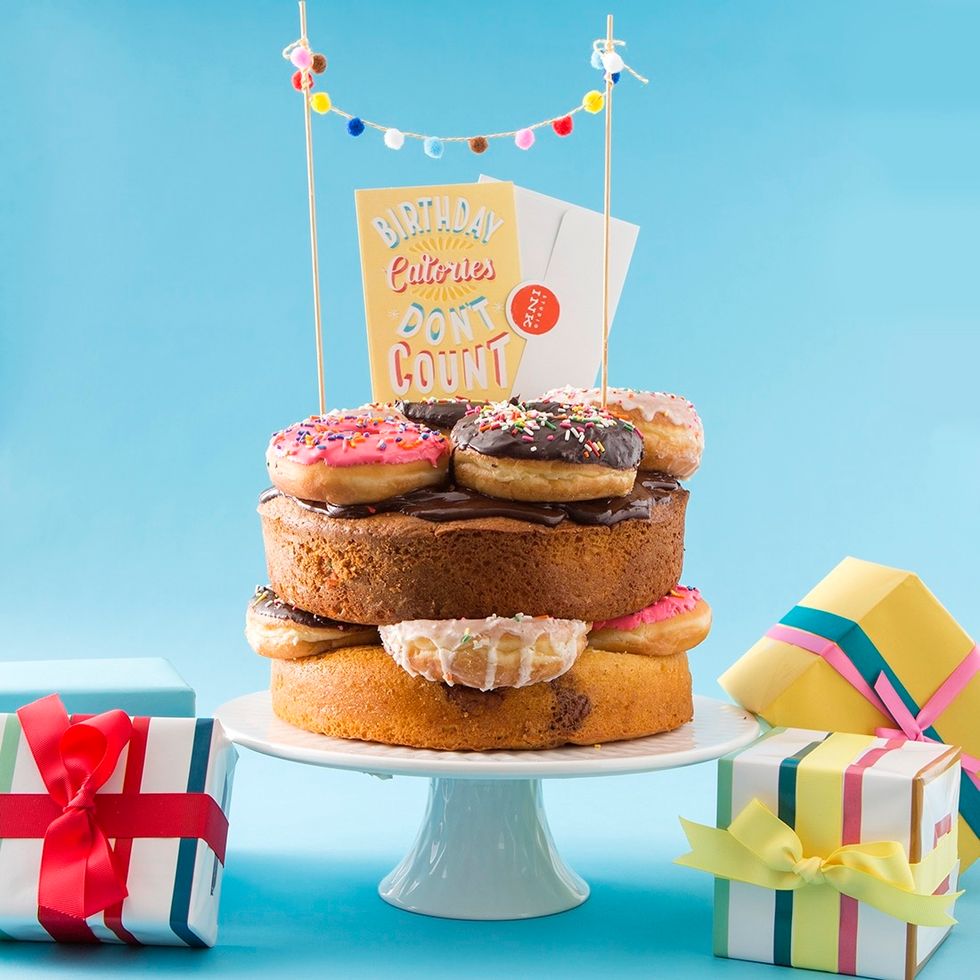 We partnered with Studio Ink (in fact, their adorable Lauren Hom card was the inspiration for this recipe!) to make this fabulous, over-the-top dessert.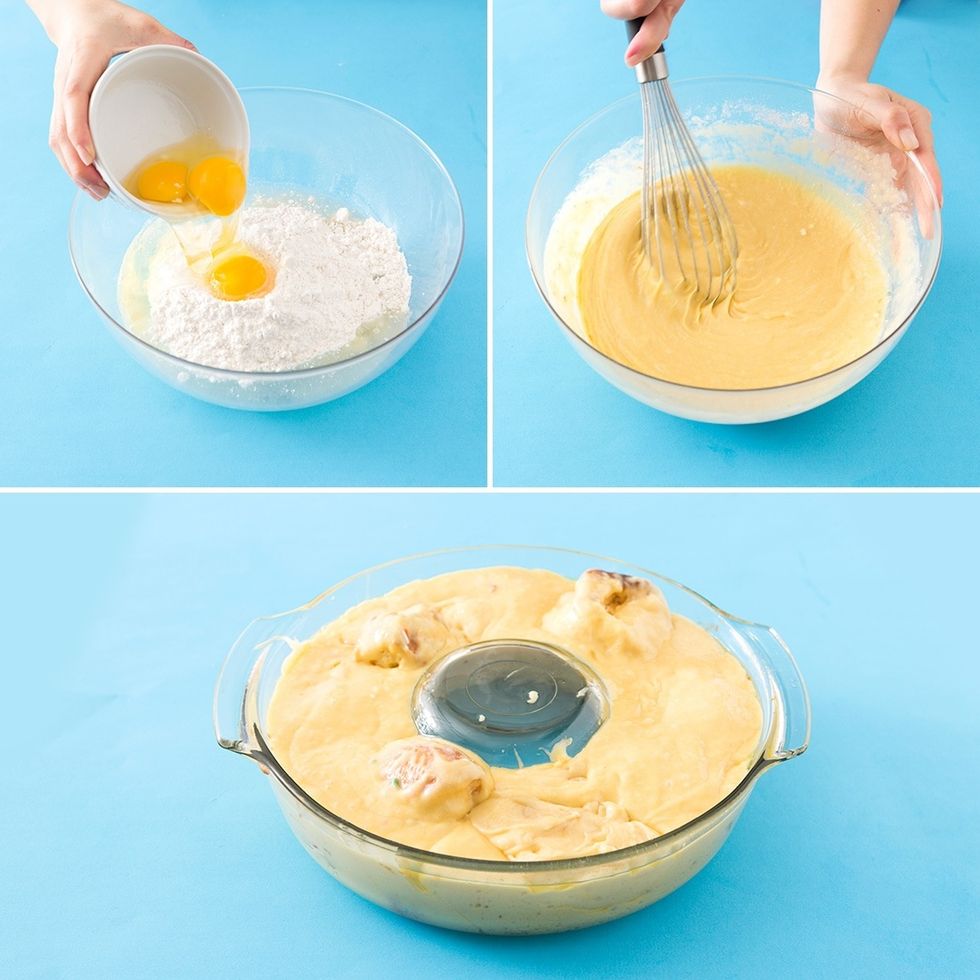 Mix batter according to cake mix directions. Break up a couple of donuts and add to the batter. Add batter to bundt pan. Bake at 350 degrees Fahrenheit for 30 minutes.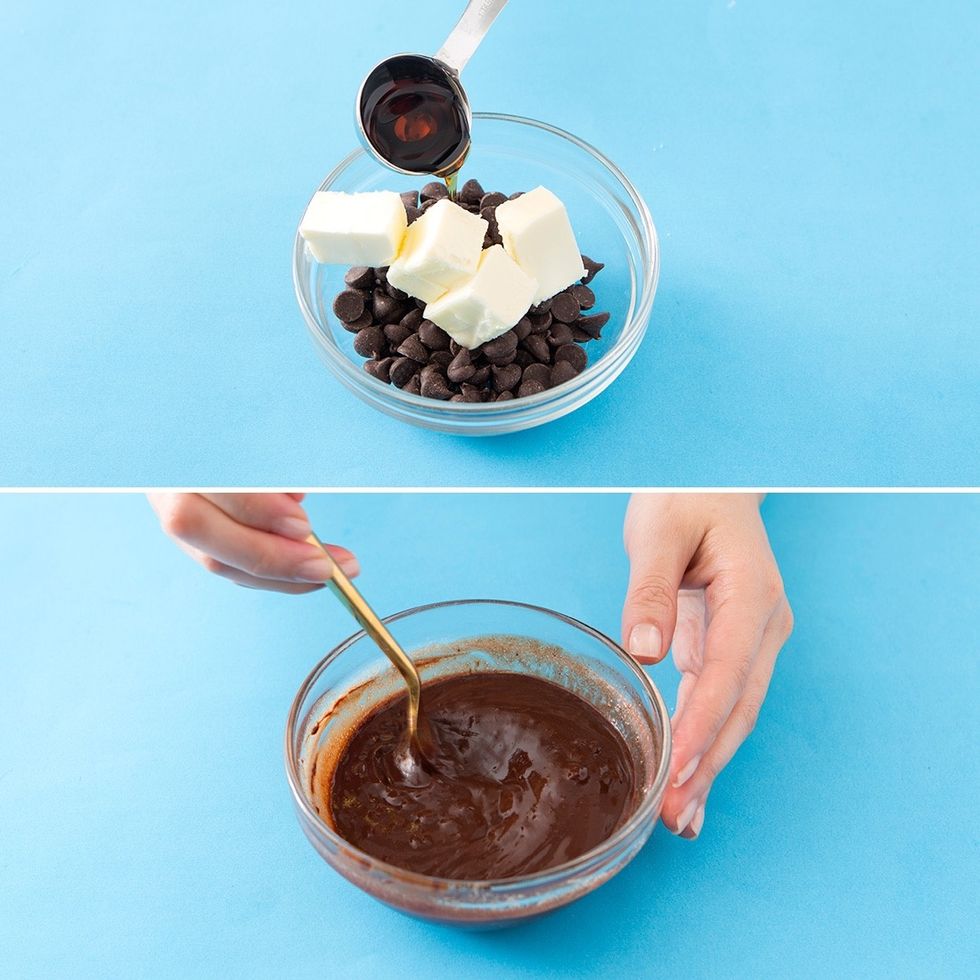 To make the frosting, melt together the chocolate, butter, and honey and stir until you get a smooth consistency.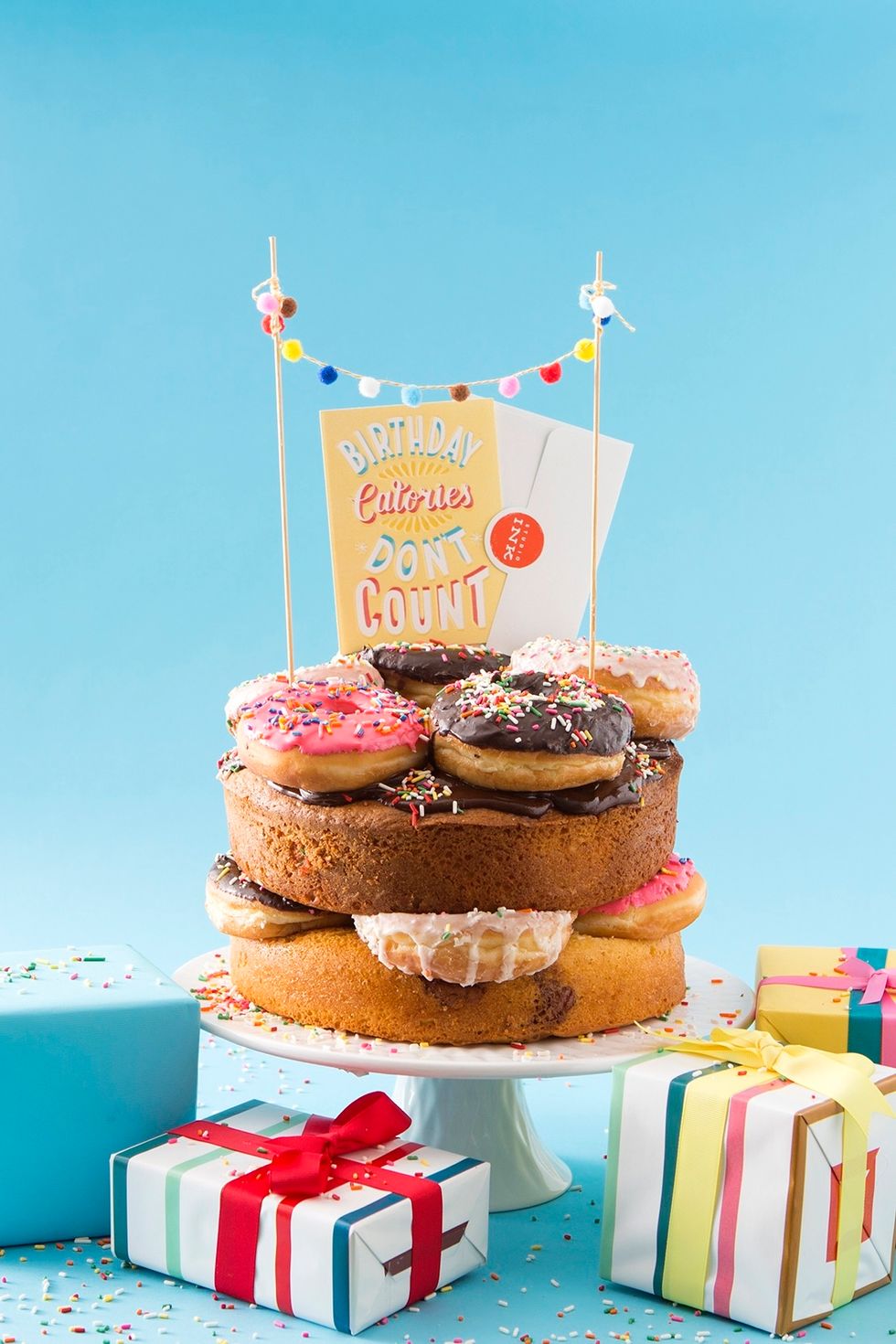 Let the cake cool. Place one of the bundt cakes on a cake stand. Place donuts all over the cake layer. Add another bundt cake on the donuts. Frost that layer with frosting and add more donuts.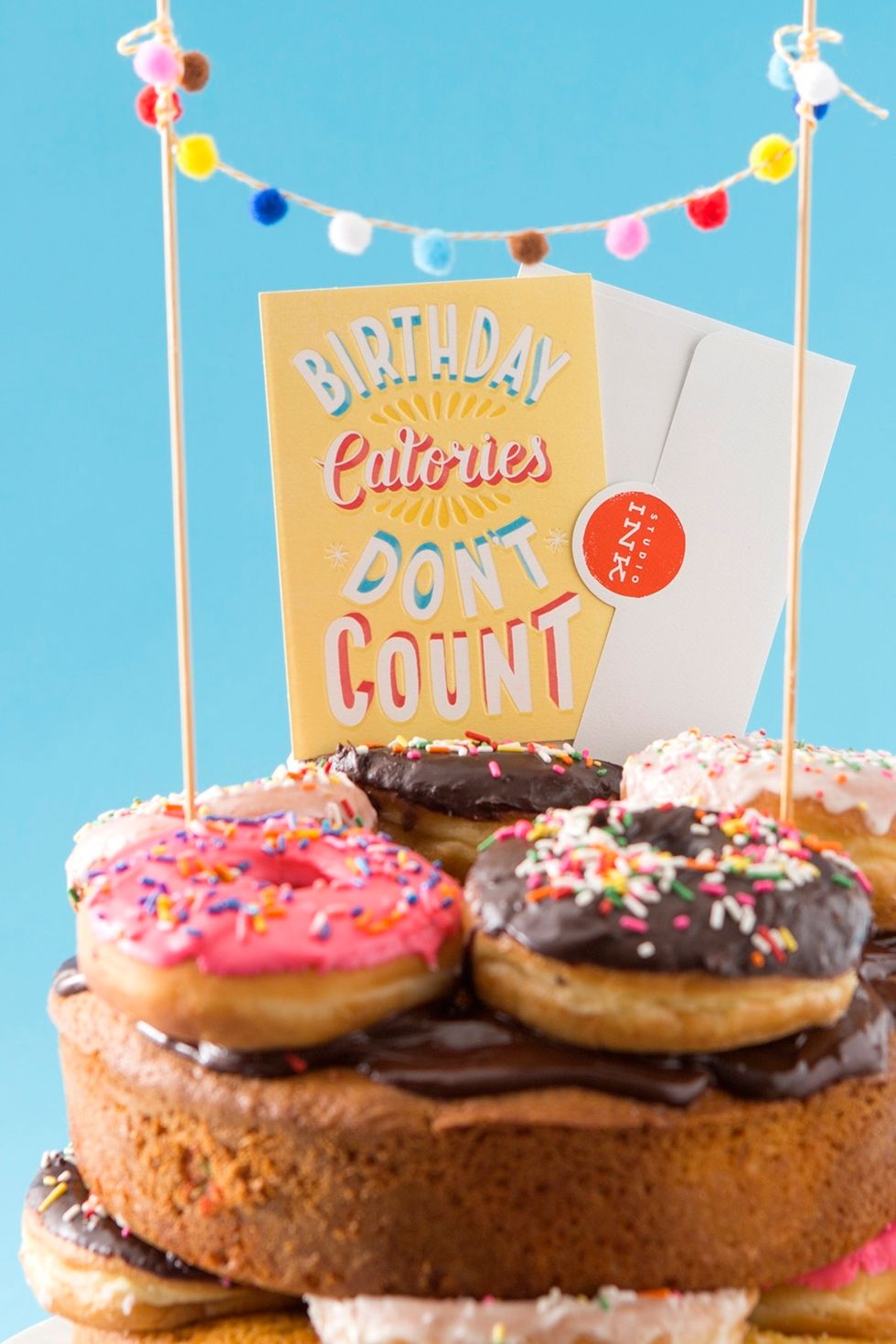 Given how indulgent this cake is, we thought it was appropriate to top the cake with this card, along with some pom-pom bunting. :)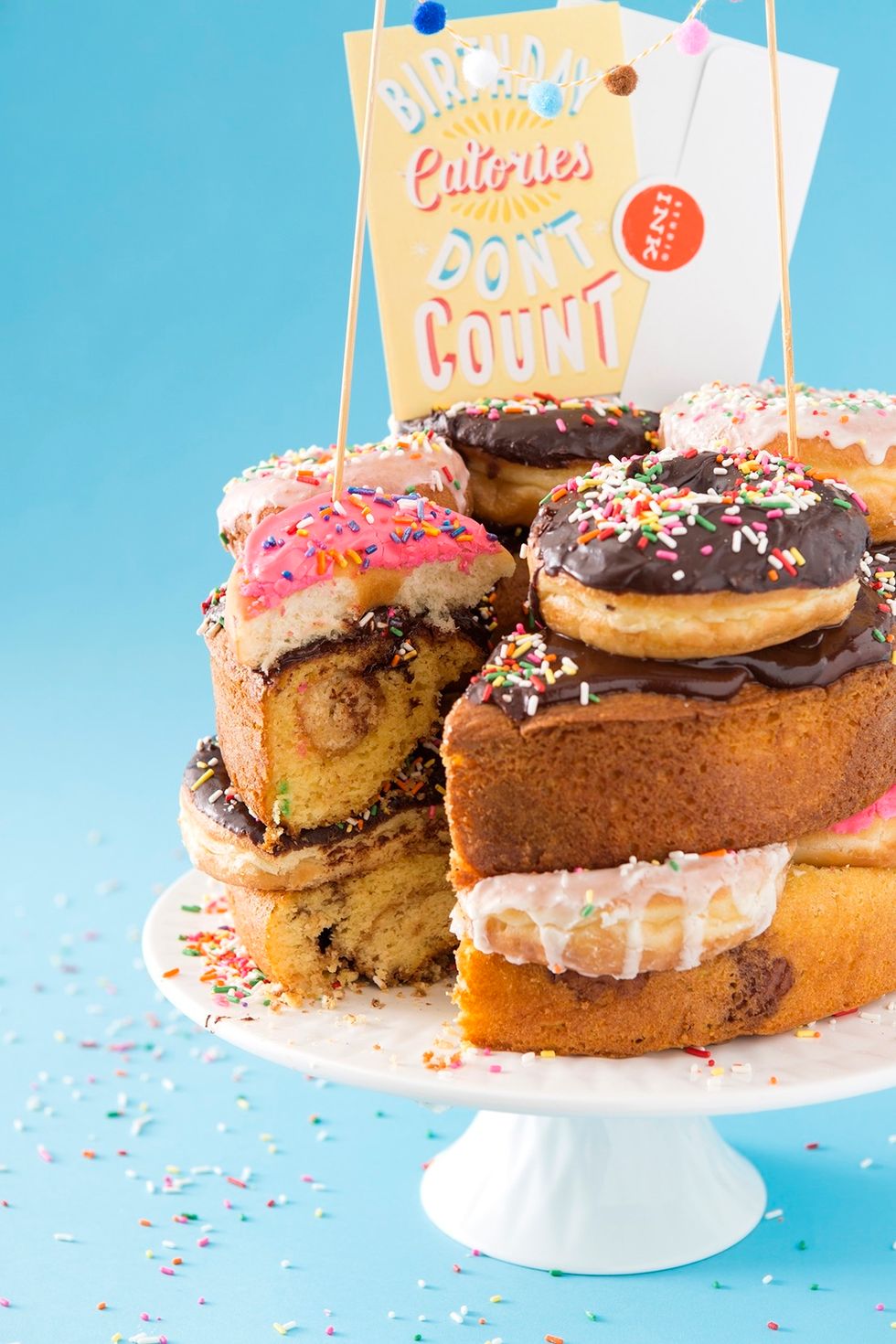 Alright, let's dig in!
1.0 yellow box cake mix
3.0 eggs
1/2c oil
donuts
3/4c chocolate chips
3.0Tbsp butter
1.0Tbsp honey
B+C
We are the team behind B+C Guides. Feel free to message us if you have any questions or see something that could be improved!