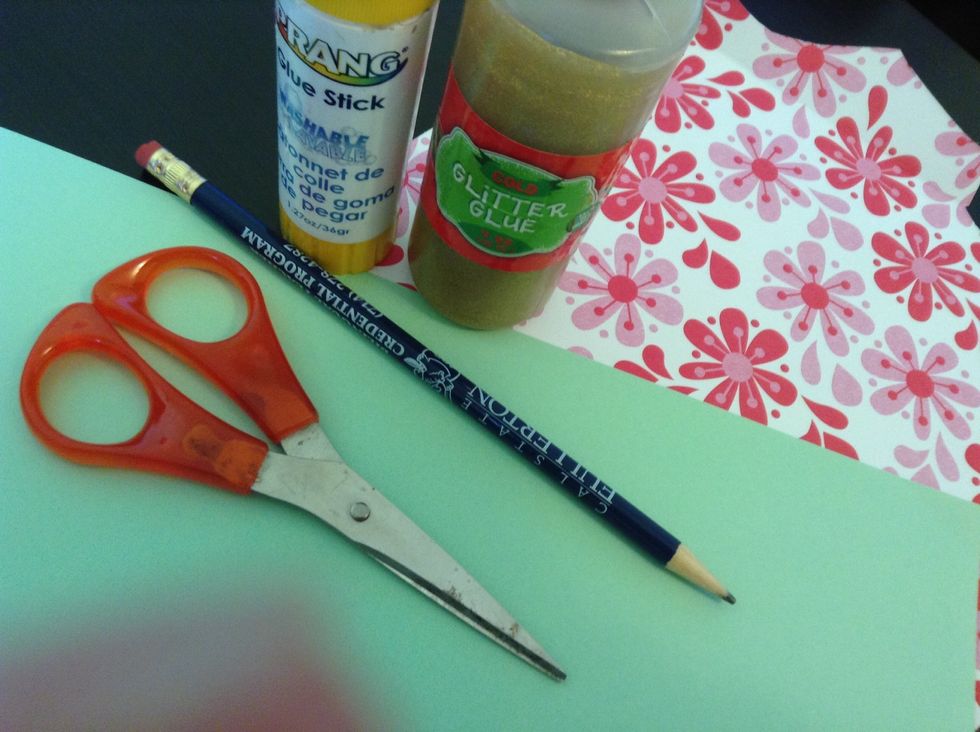 Gather up your supplies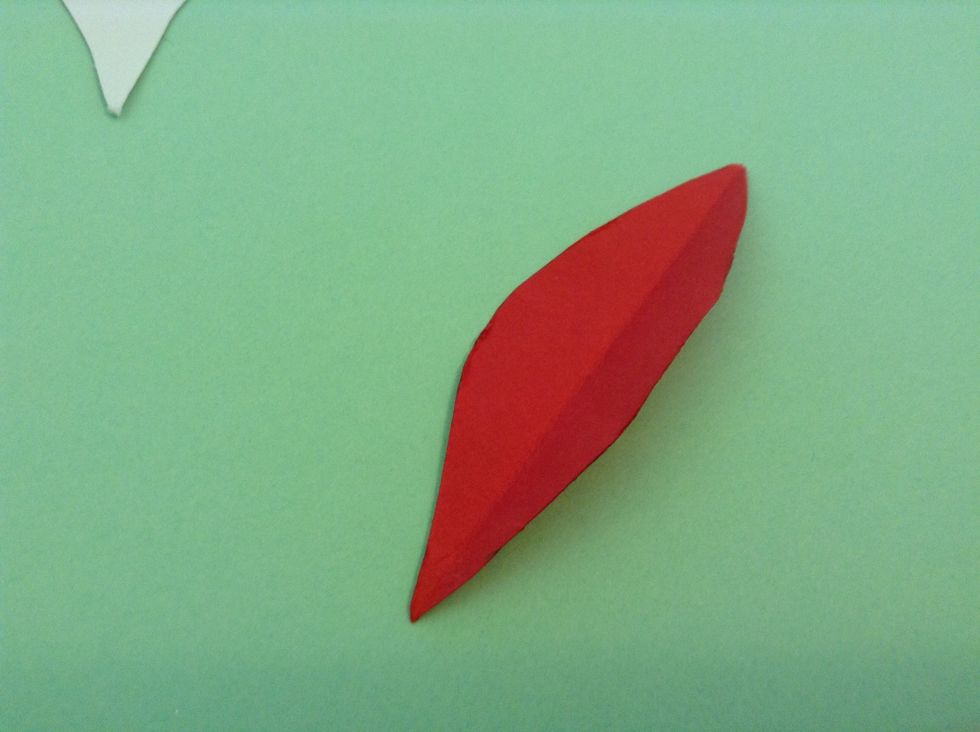 Cut and fold a symmetrical petal like this.
Next fold the scrapbook paper. Trace the folded petal. See the video.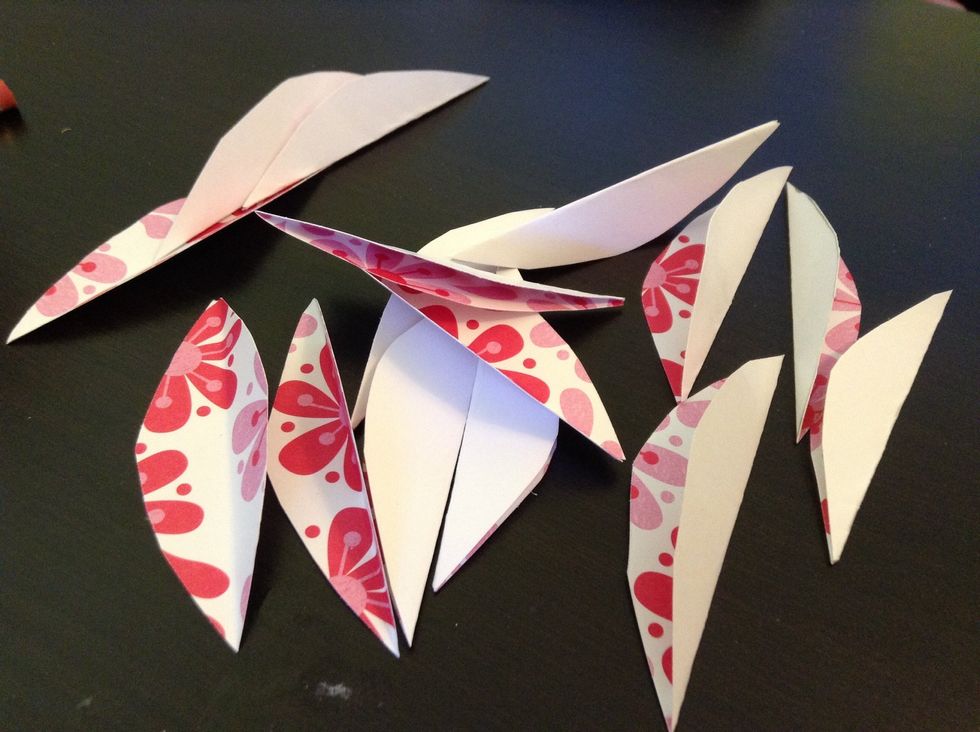 Cut fifteen petals.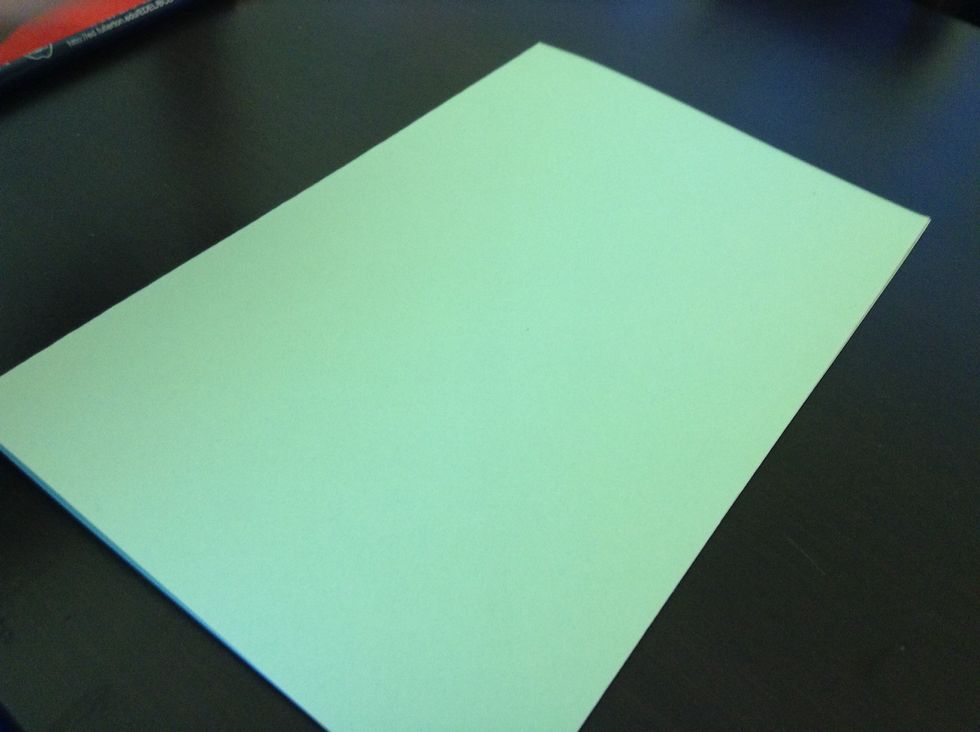 Fold your card stock paper in half like this.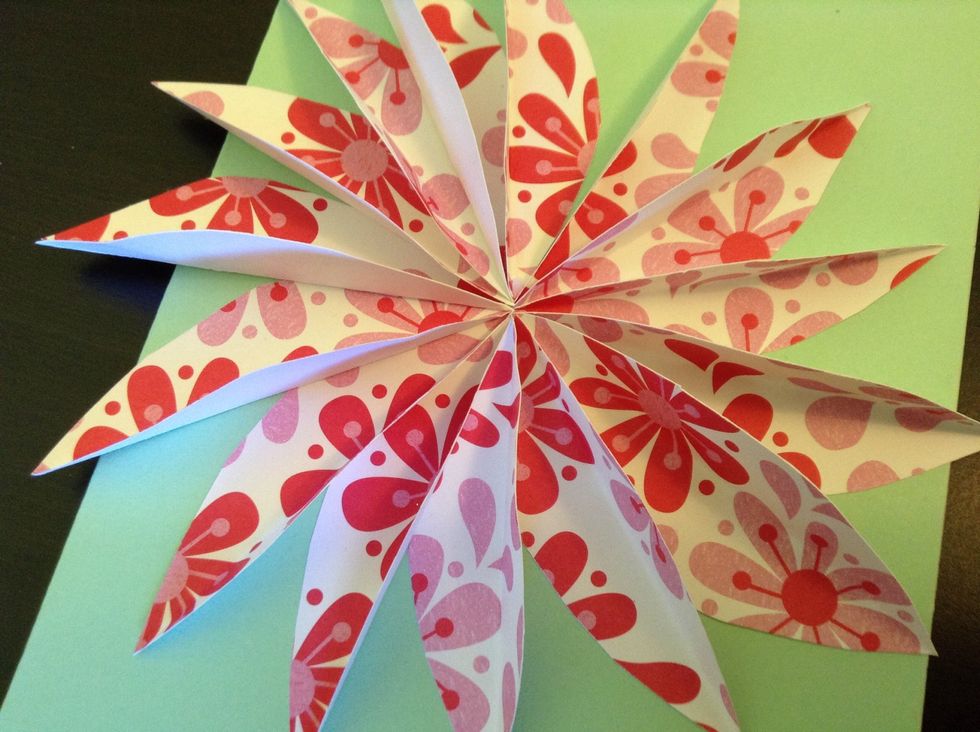 This is what it should look like when all petals are glued on.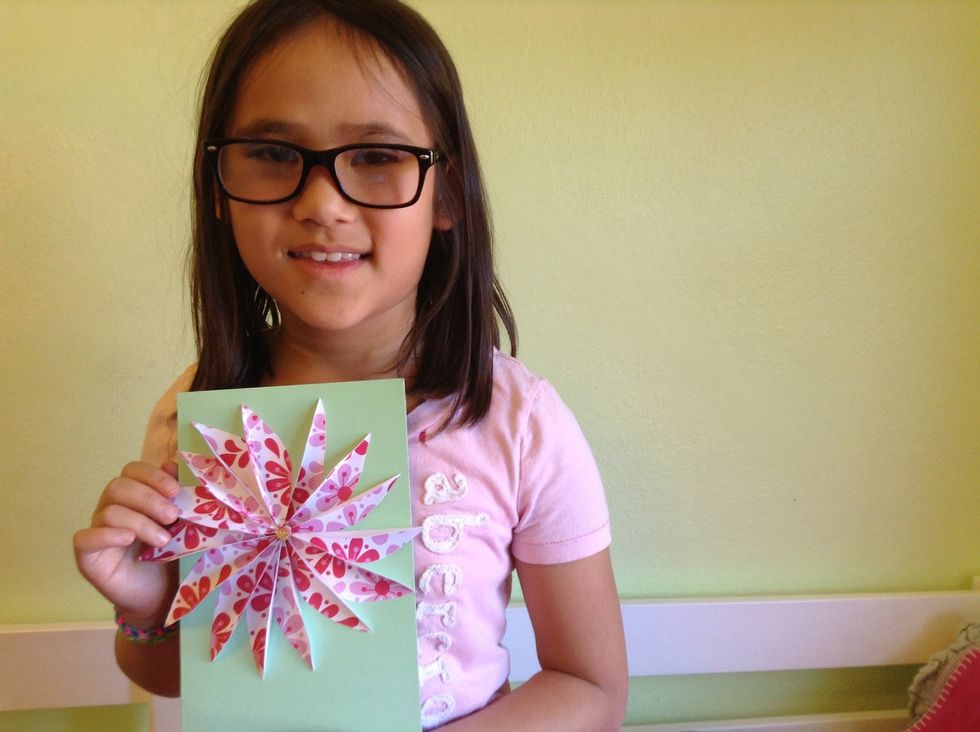 Share the final product with your friend!
Scrapbook paper
Card stock paper
Glue stick
Glitter glue
Pencil
Scissors