A fresh smoothie a hot summer-day. Made in 3 minutes!
11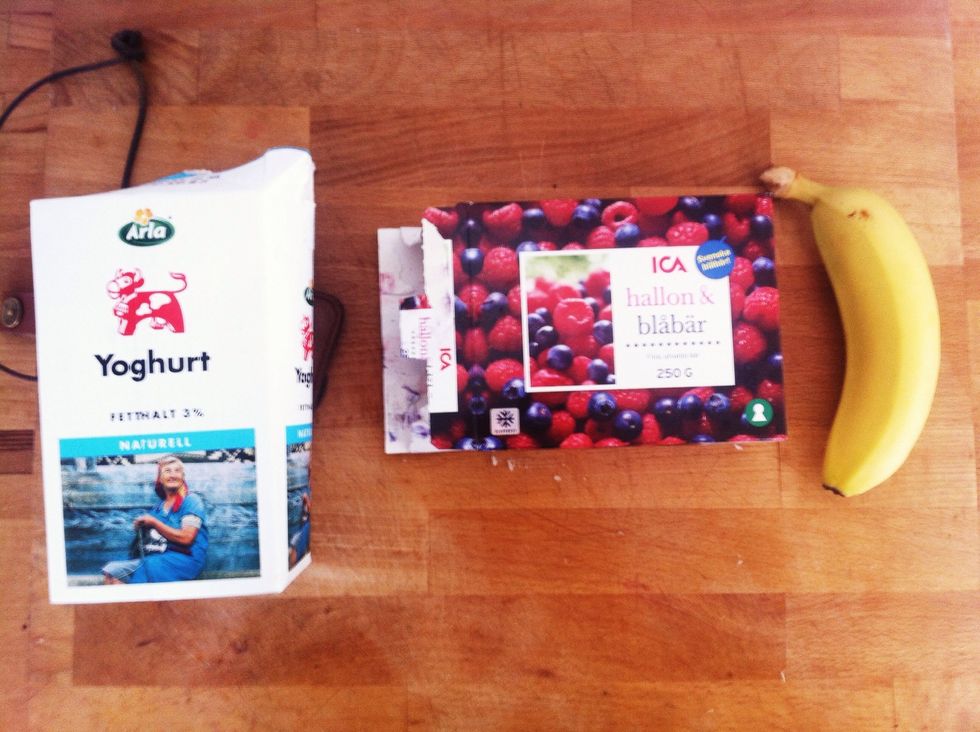 Prepare your Ingredients (sorry it's in swedish): Yoghurt, Frozen Berries & banana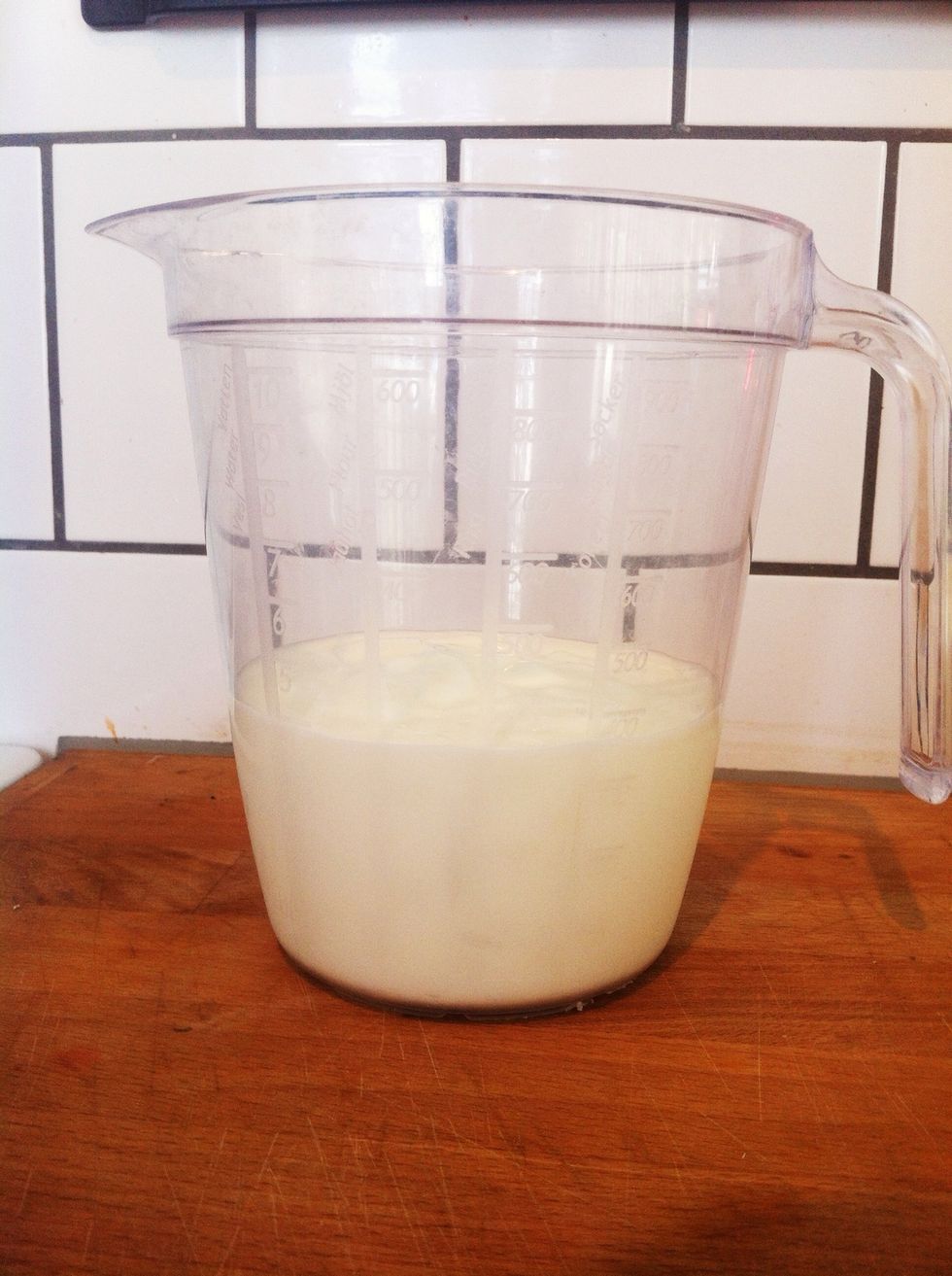 Fill upp your "bowl" with as much Yoghurt as you like (this will be about 2/3 of your final smoothie)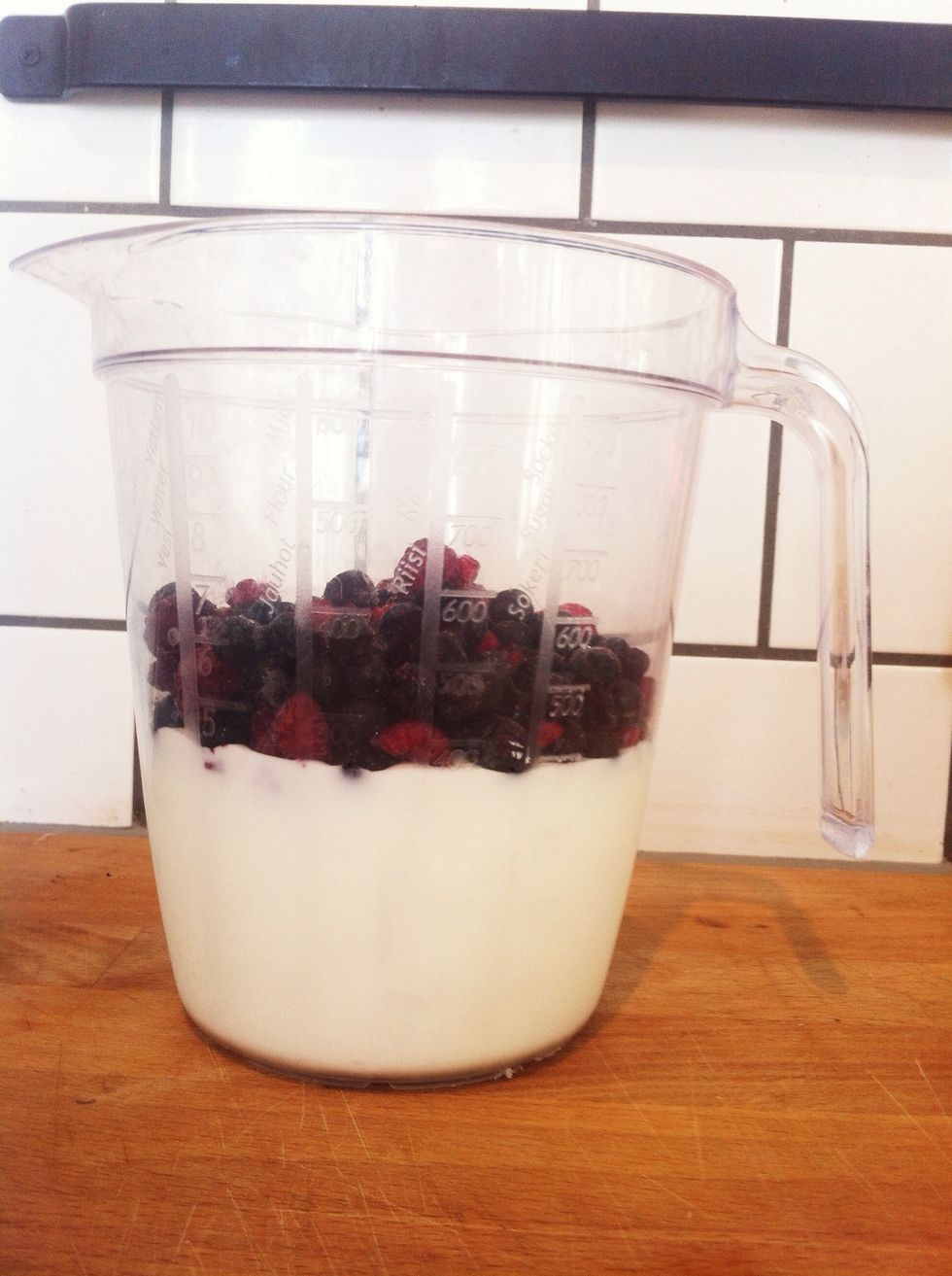 Add the berries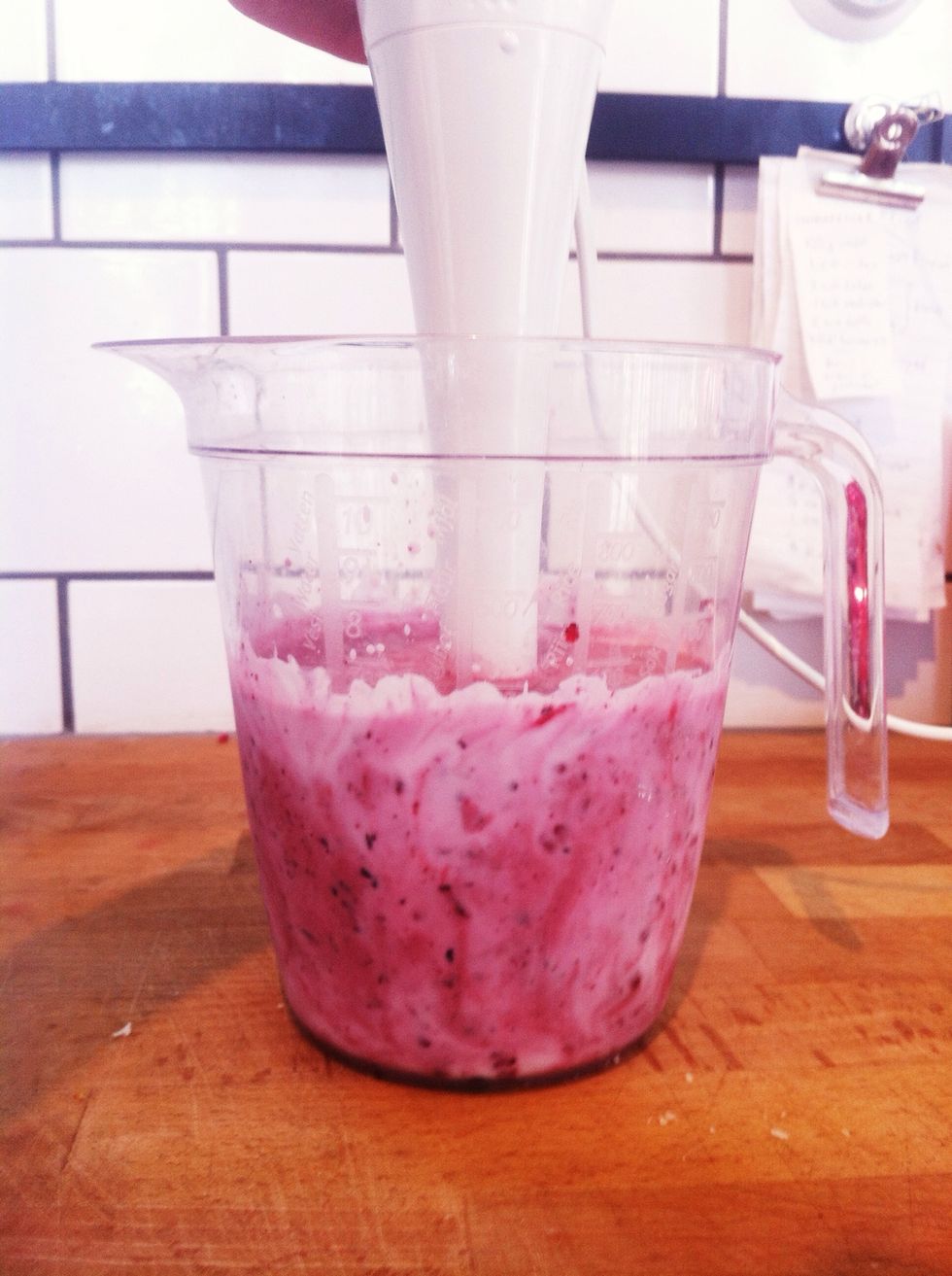 Mix it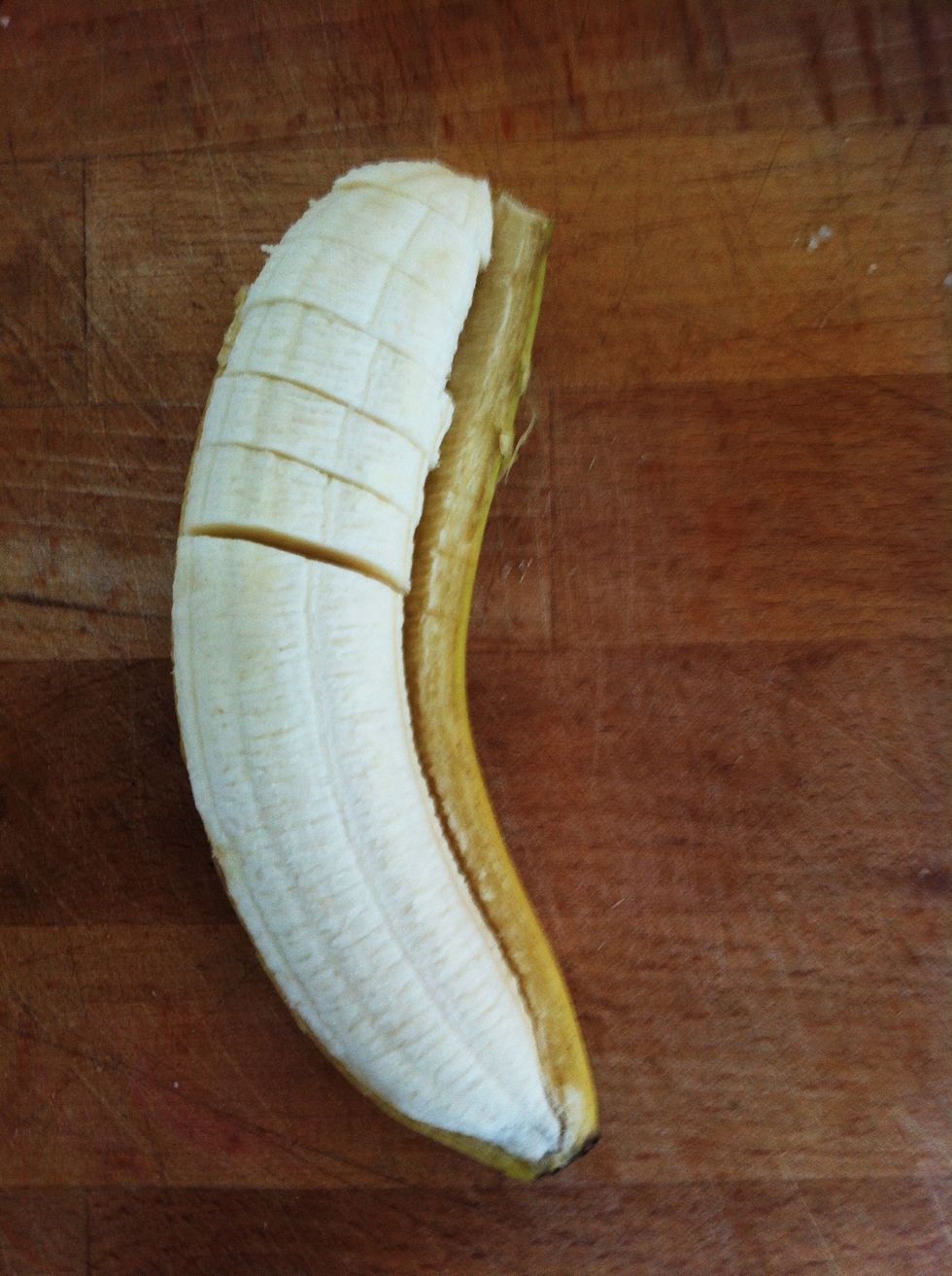 Then slice the banana in rather thin slices.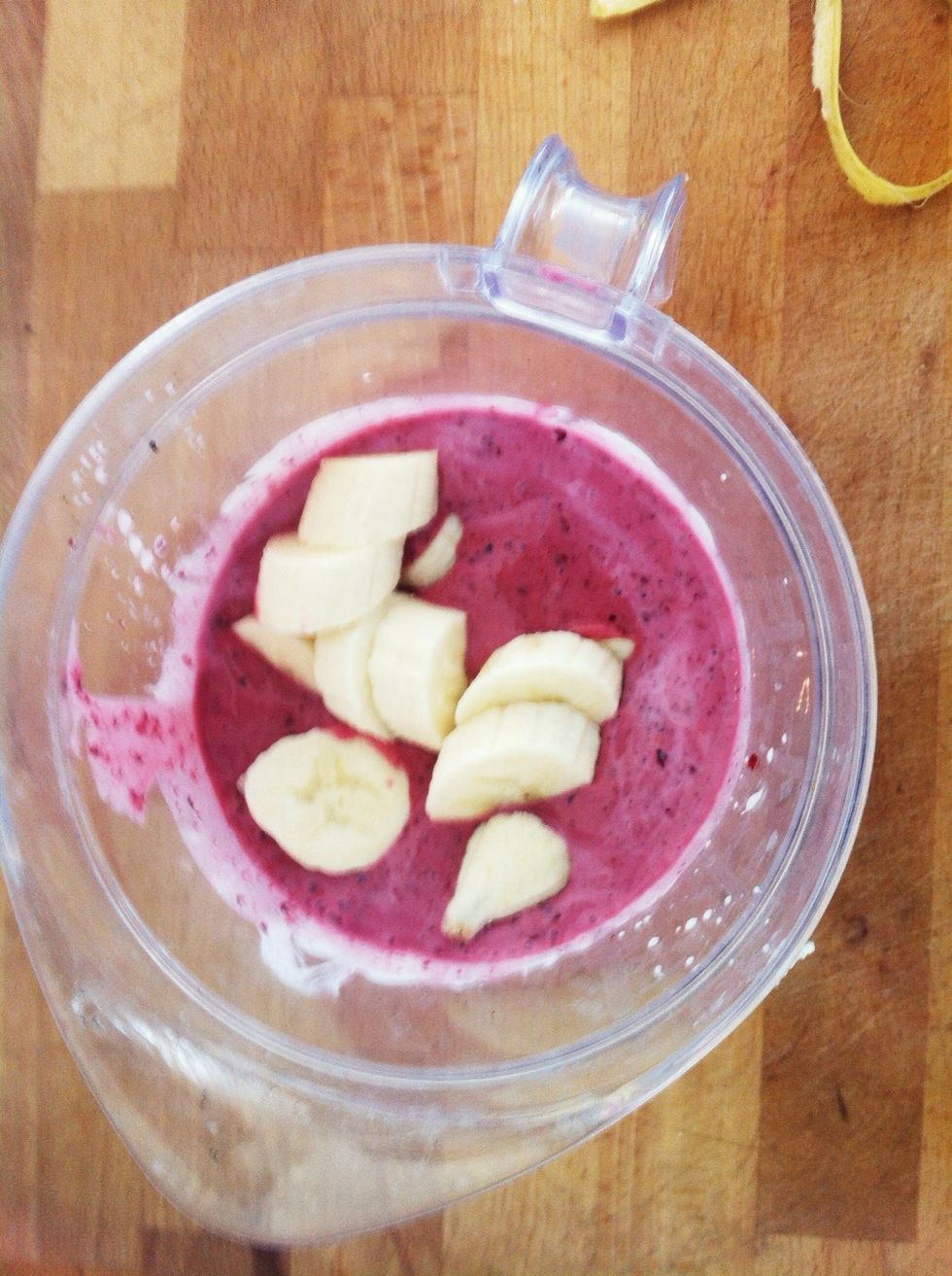 Put it in the half-made smoothie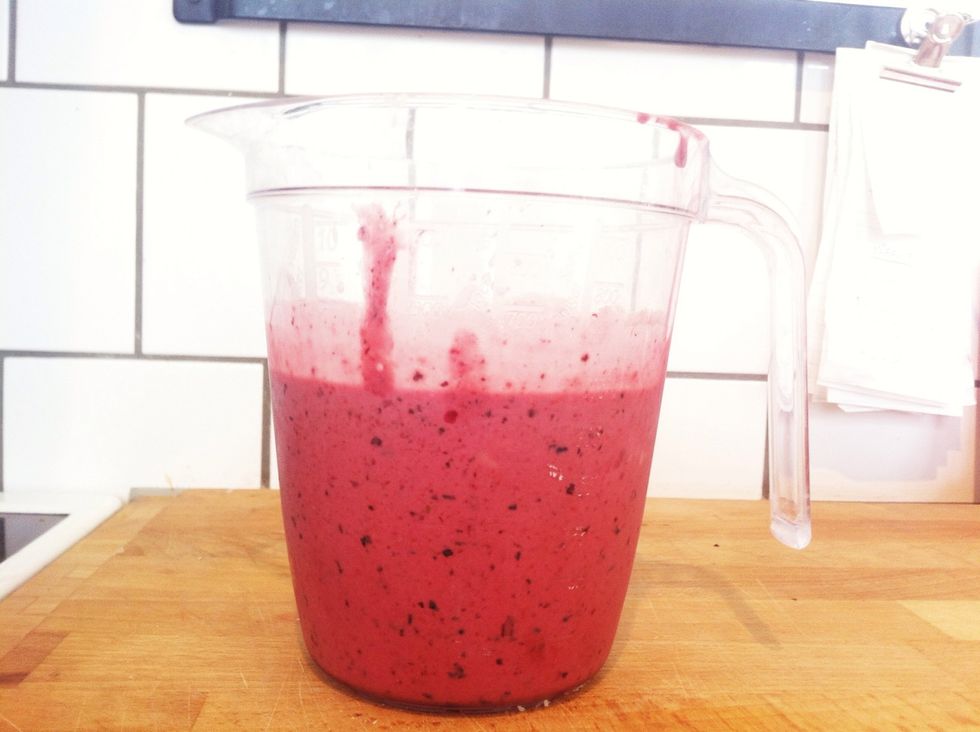 Mix it and you're done! Mango fits really well to this smoothie so if you have som frozen Mango, add it to the smoothie!
0.0l Yoghurt
0.0l Frozen Raspberries & Blueberries
1.0 Banana
1.0 Hand Mixer
1.0 Bowl (big and with high walls)