How to make a 3 minute waffle sandwich
This is a revolutionary way to make a panini. Easy, 3 minute recipe using ego waffles, strawberries, and cream cheese! Easy peazy deliciousness.
106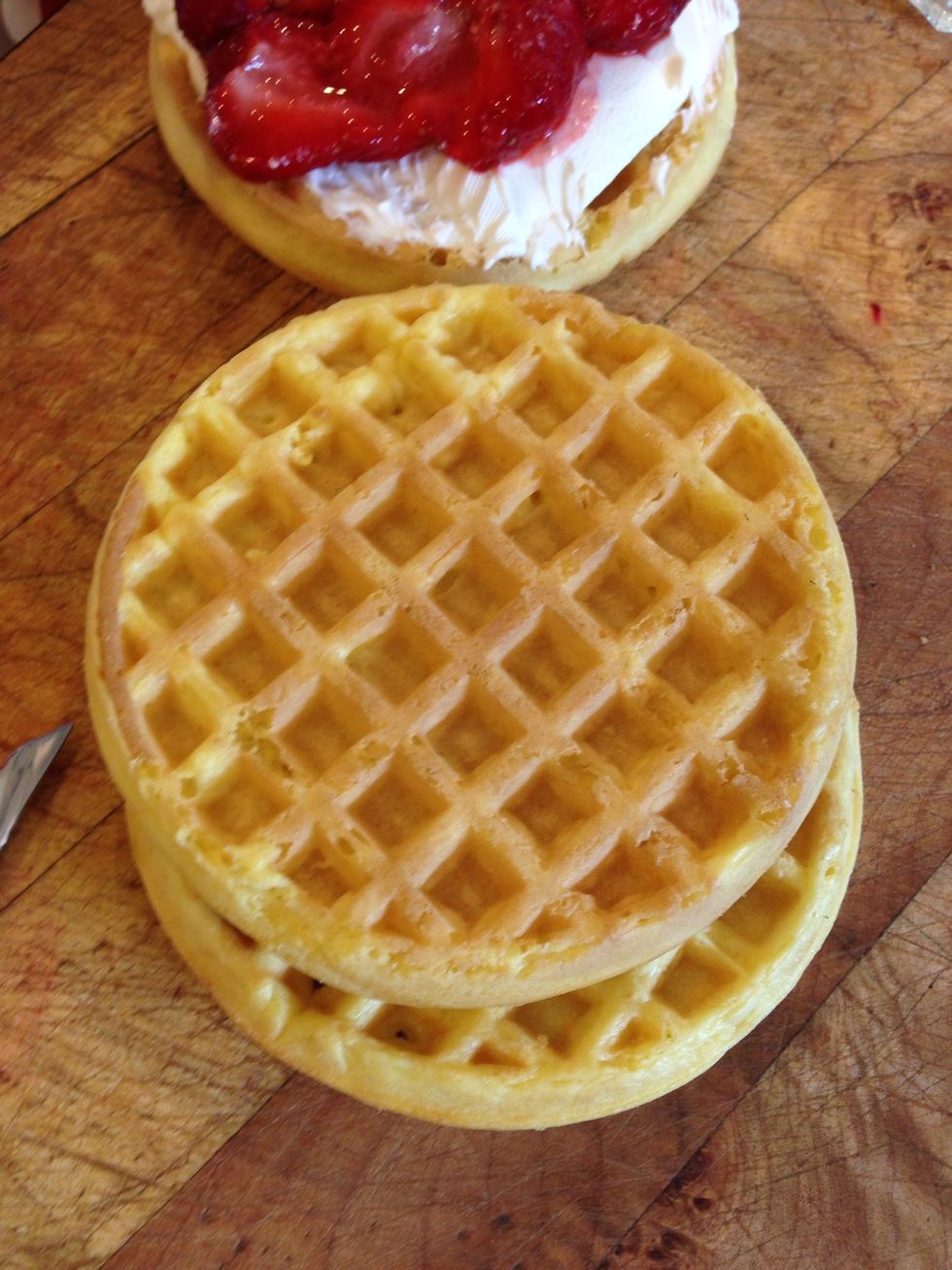 Lightly toast 4 ego waffles, I did mine on level 1!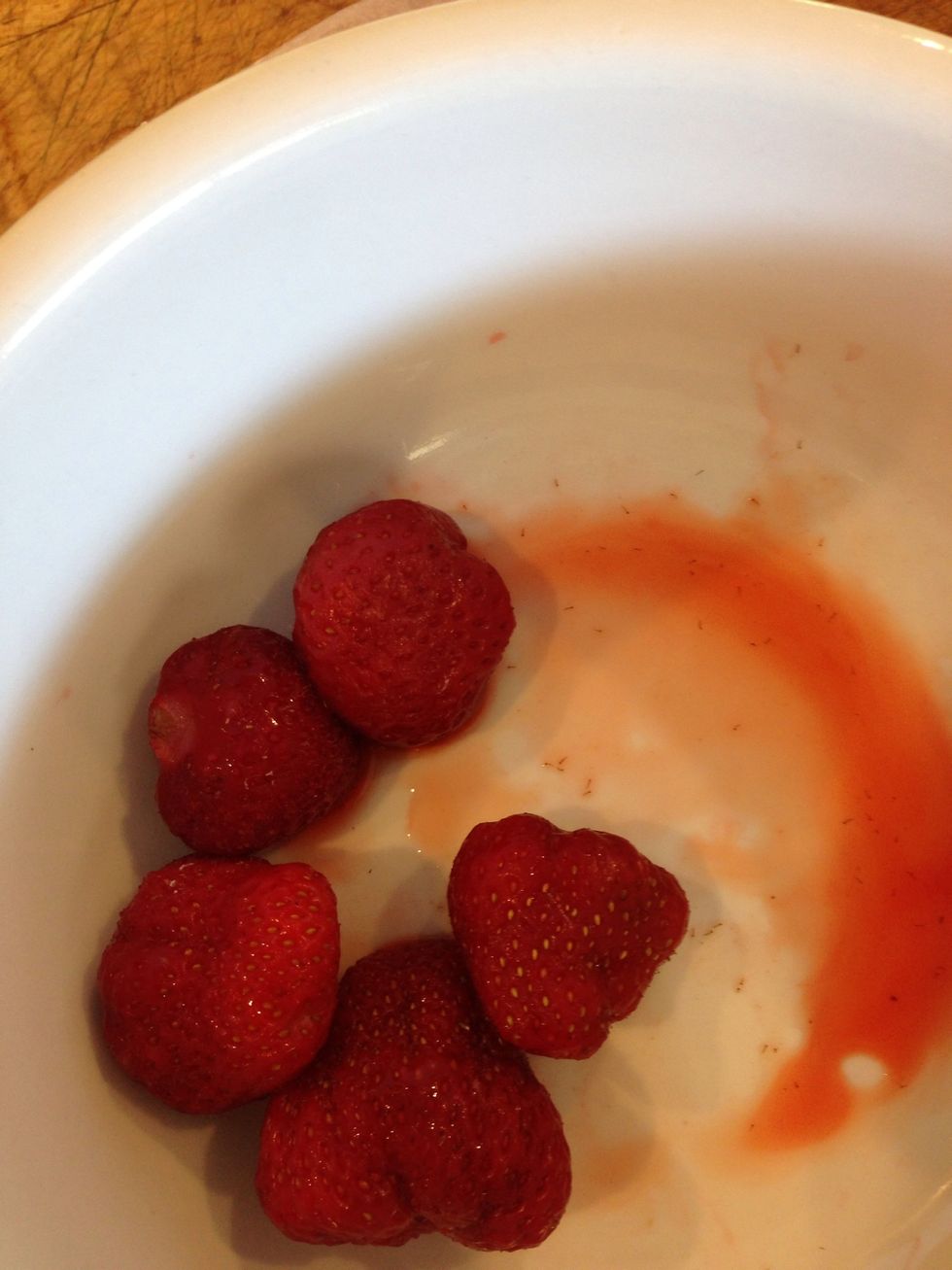 Thaw strawberries for a minute and a half in the microwave. Or use fresh strawberries!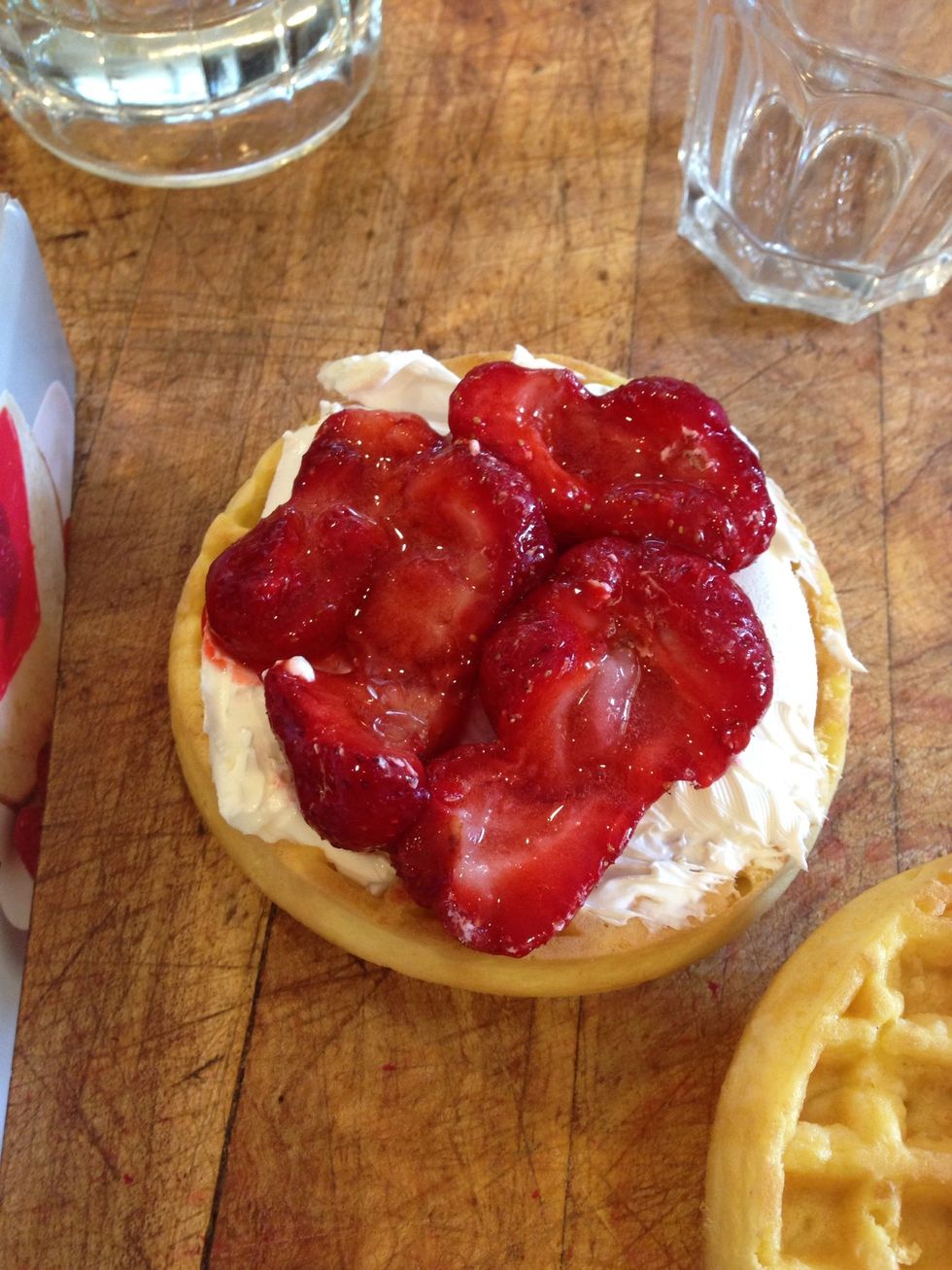 Spread an oz of cream cheese on one half of the ego, then pile with halved strawberries. I did four whole strawberries on each Sandwich I made.
Spread each side with honey butter, and toast on a panini maker, or in a pan for about 30 seconds! And ta da! Serves 2 normal people, or 1 of my brother. (: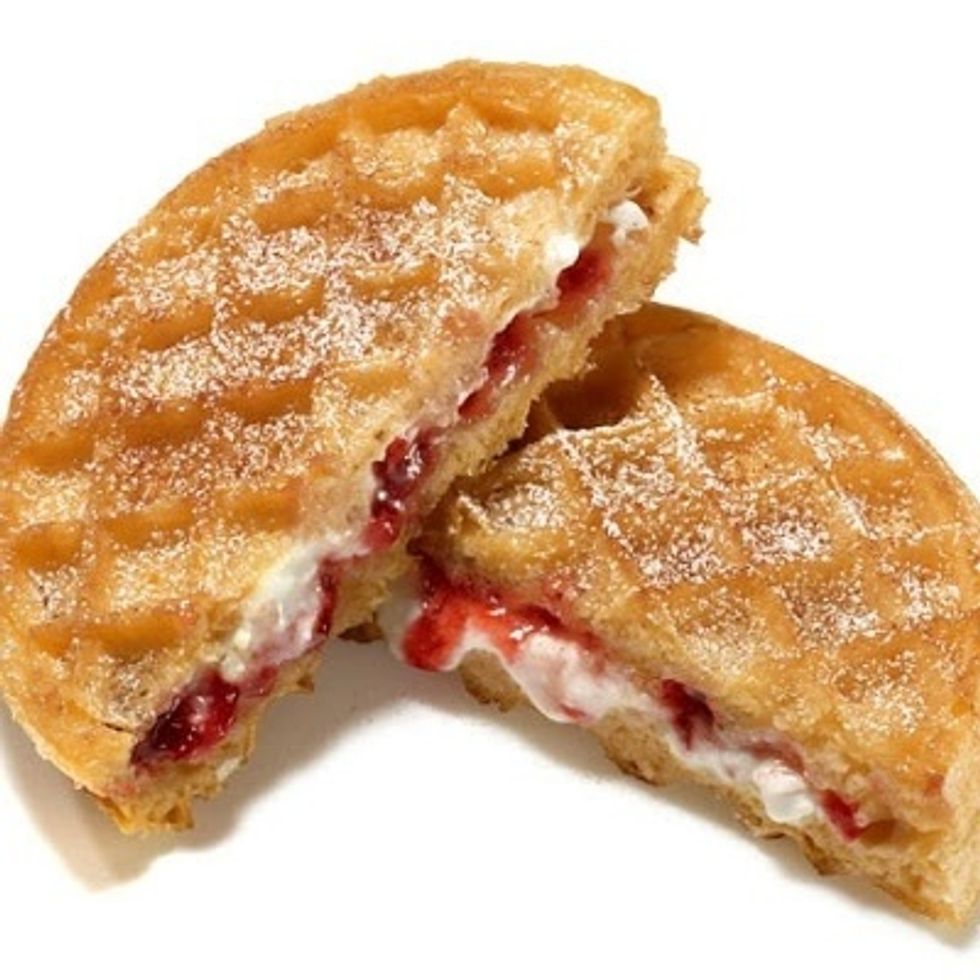 With some powdered sugar? Yes please! My brother said immediately after trying this "Rikki, this needs to go on Snapguide." Hee hee
4.0 Ego waffles
2.0oz Cream cheese
8.0 Strawberries
Honey butter (for grilling)
Rikki Kazmierowicz
My name is Rikki. I love to bake. I'm a little sister, and sweet maker. Follow me! ❤️\n