Make a 3-Color Fishtail Band Bracelet W/o a Loom
4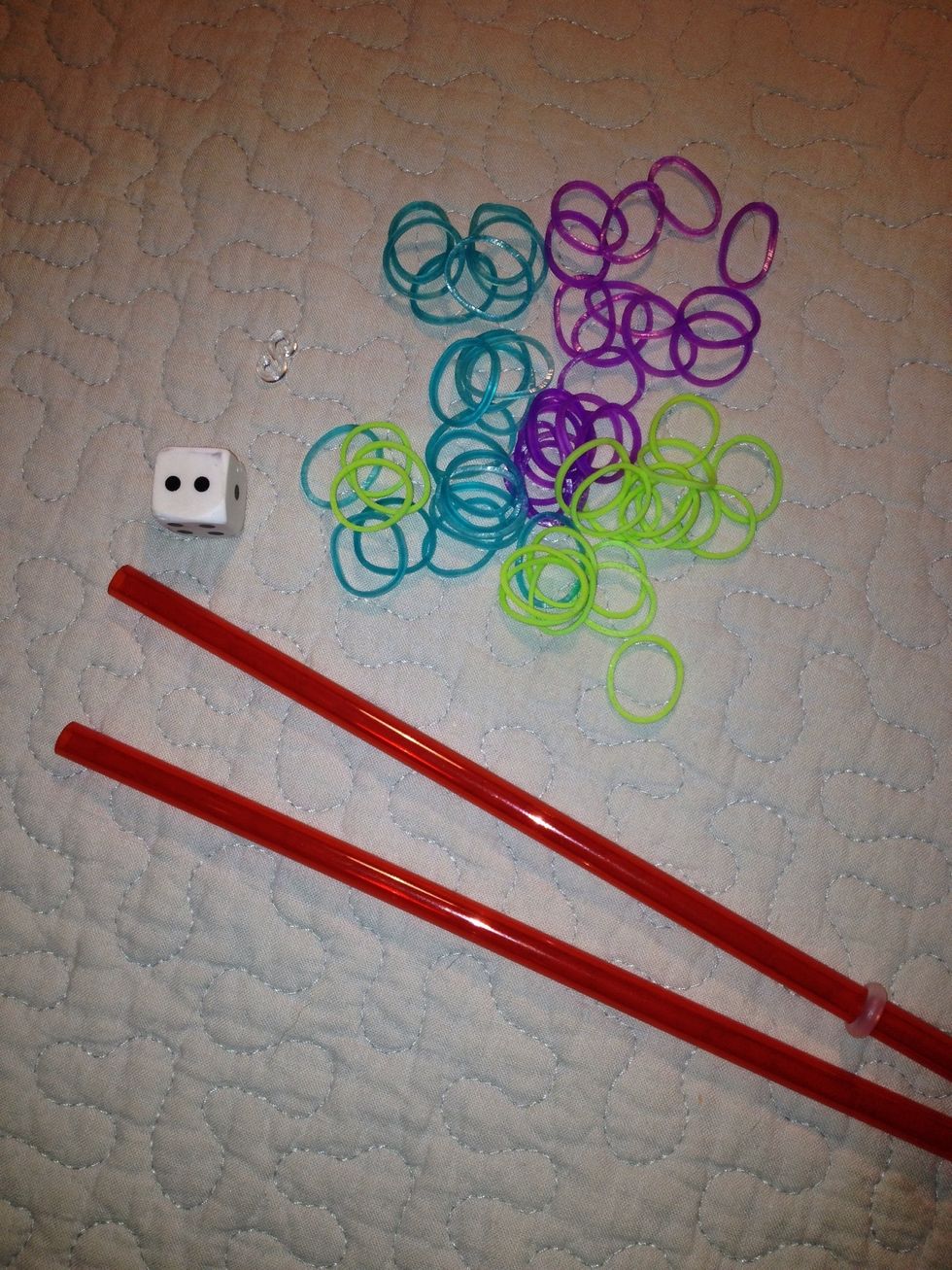 Here are the supplies I list: 1 s clip, about 58 bands in 3 colors, 2 hard plastic straws and an eraser.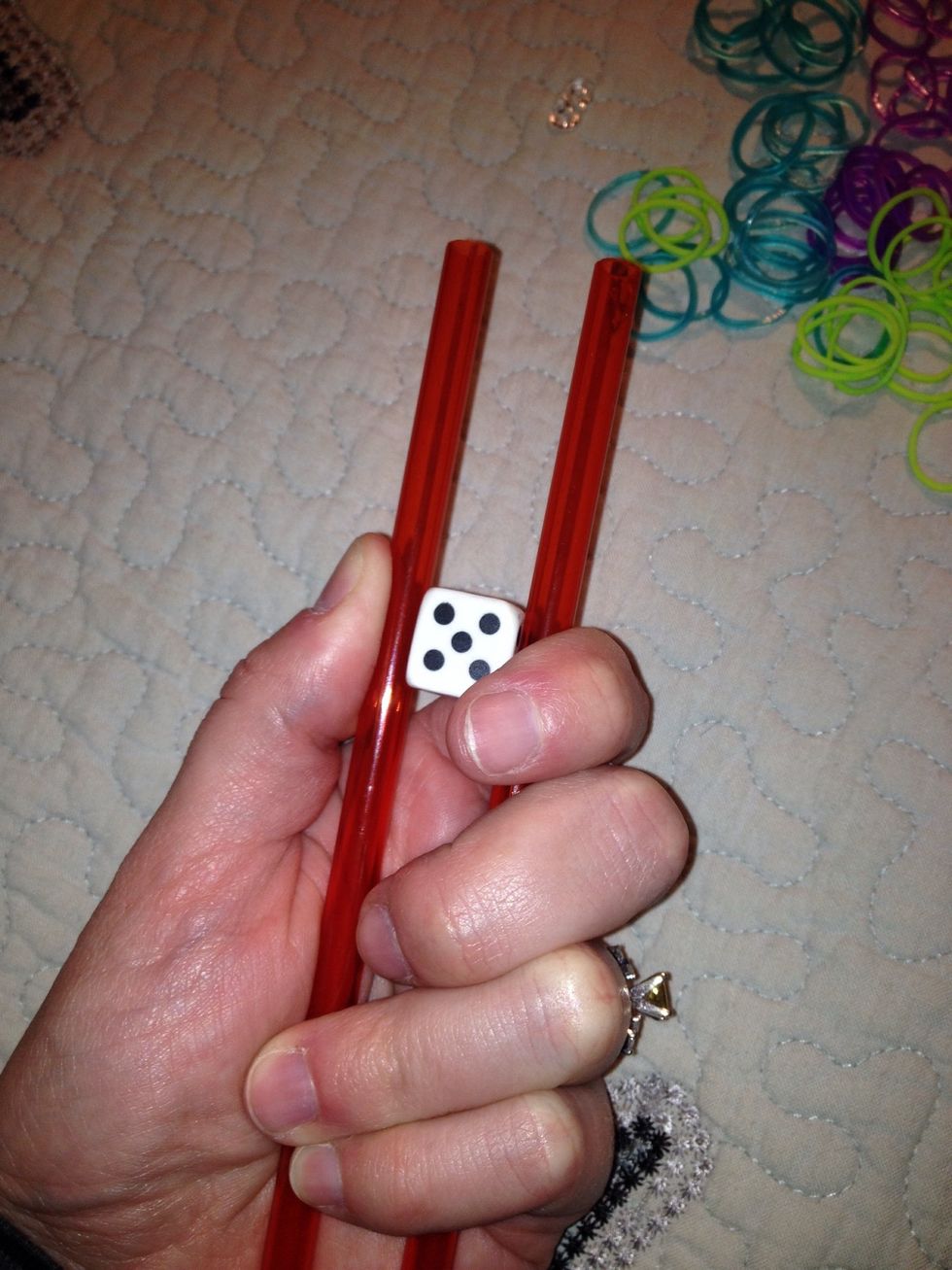 Secure eraser between straws and hold in one hand.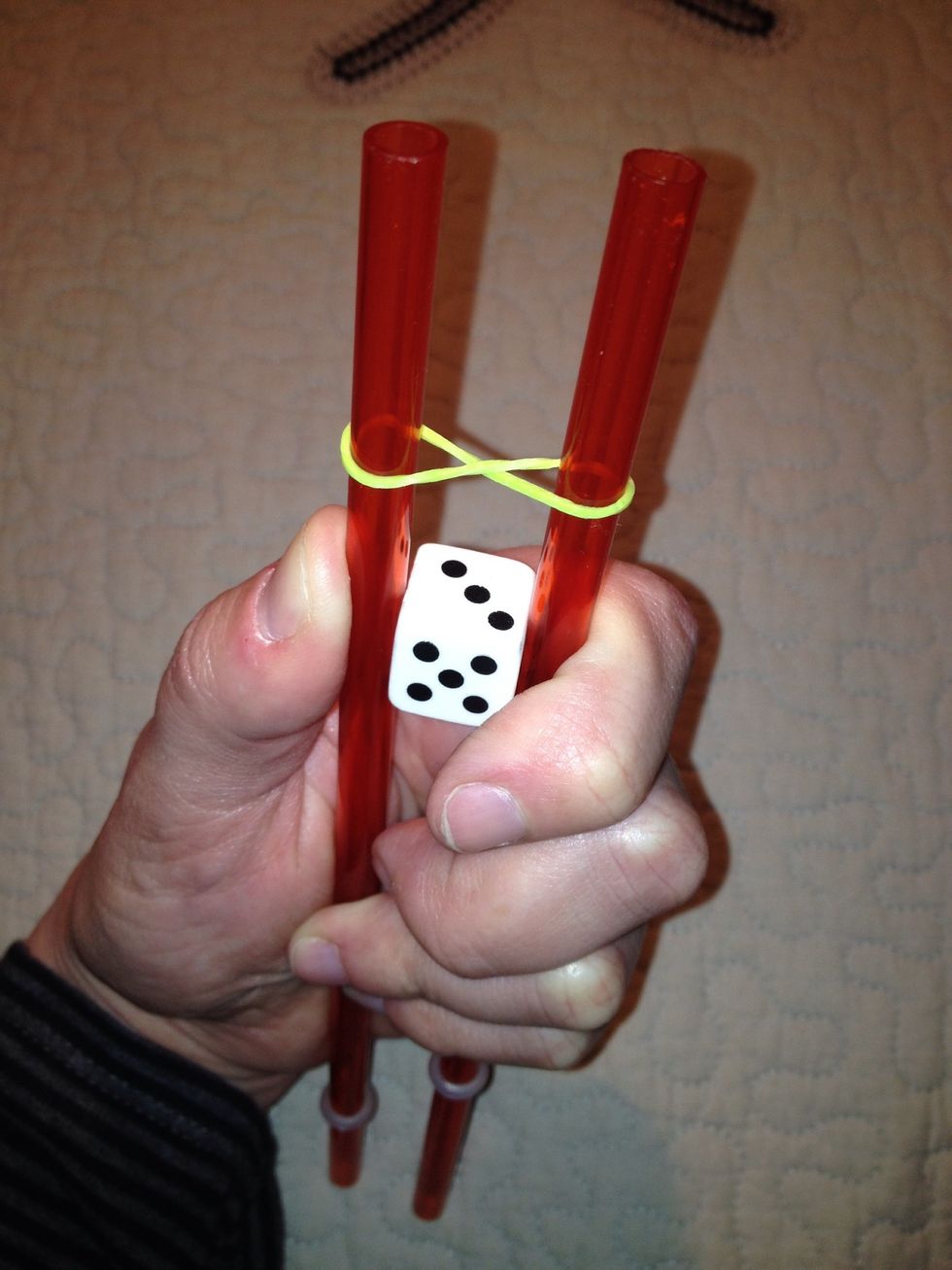 The first band should be a figure 8 or infinity symbol.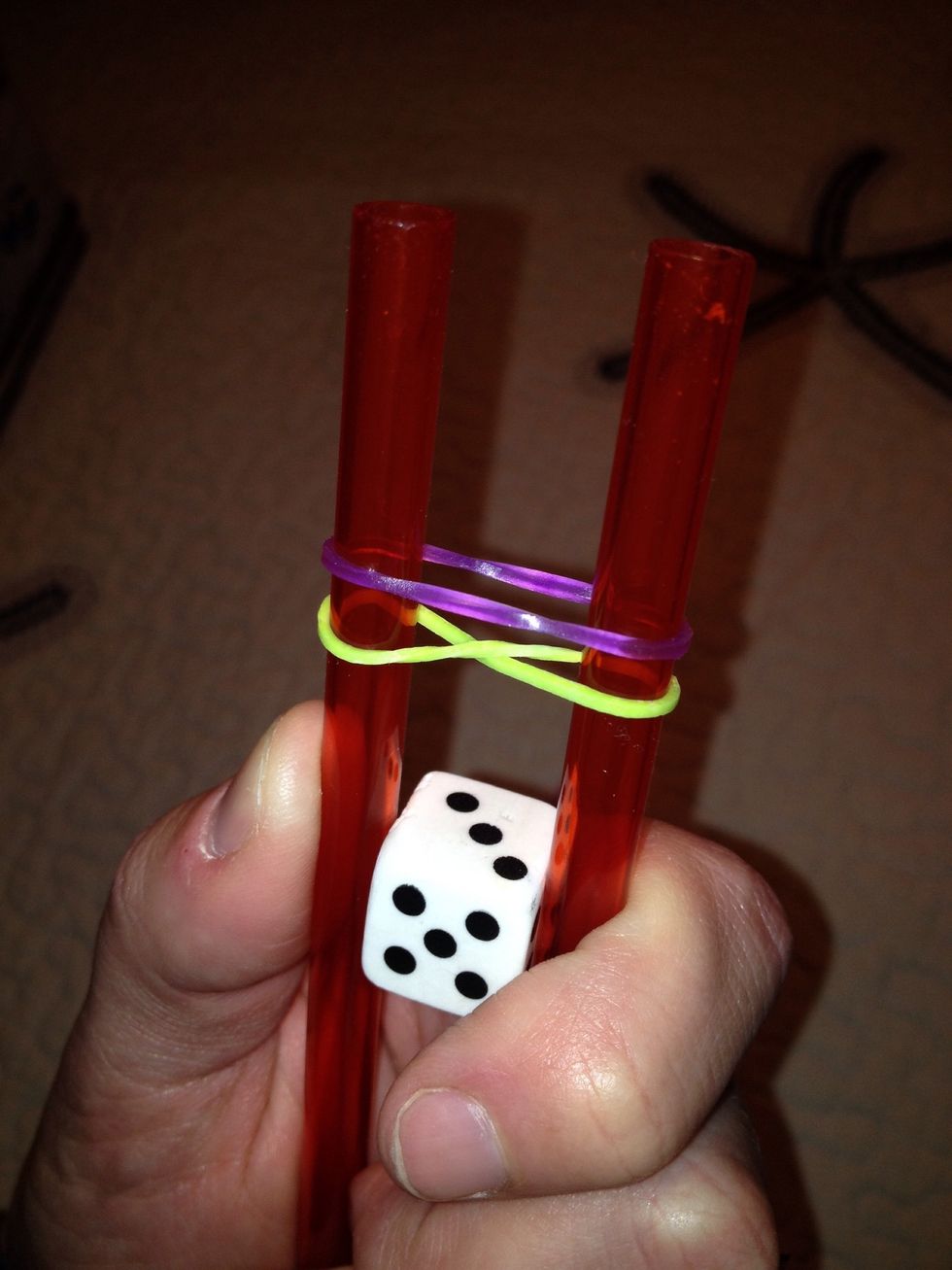 Place another elastic on top.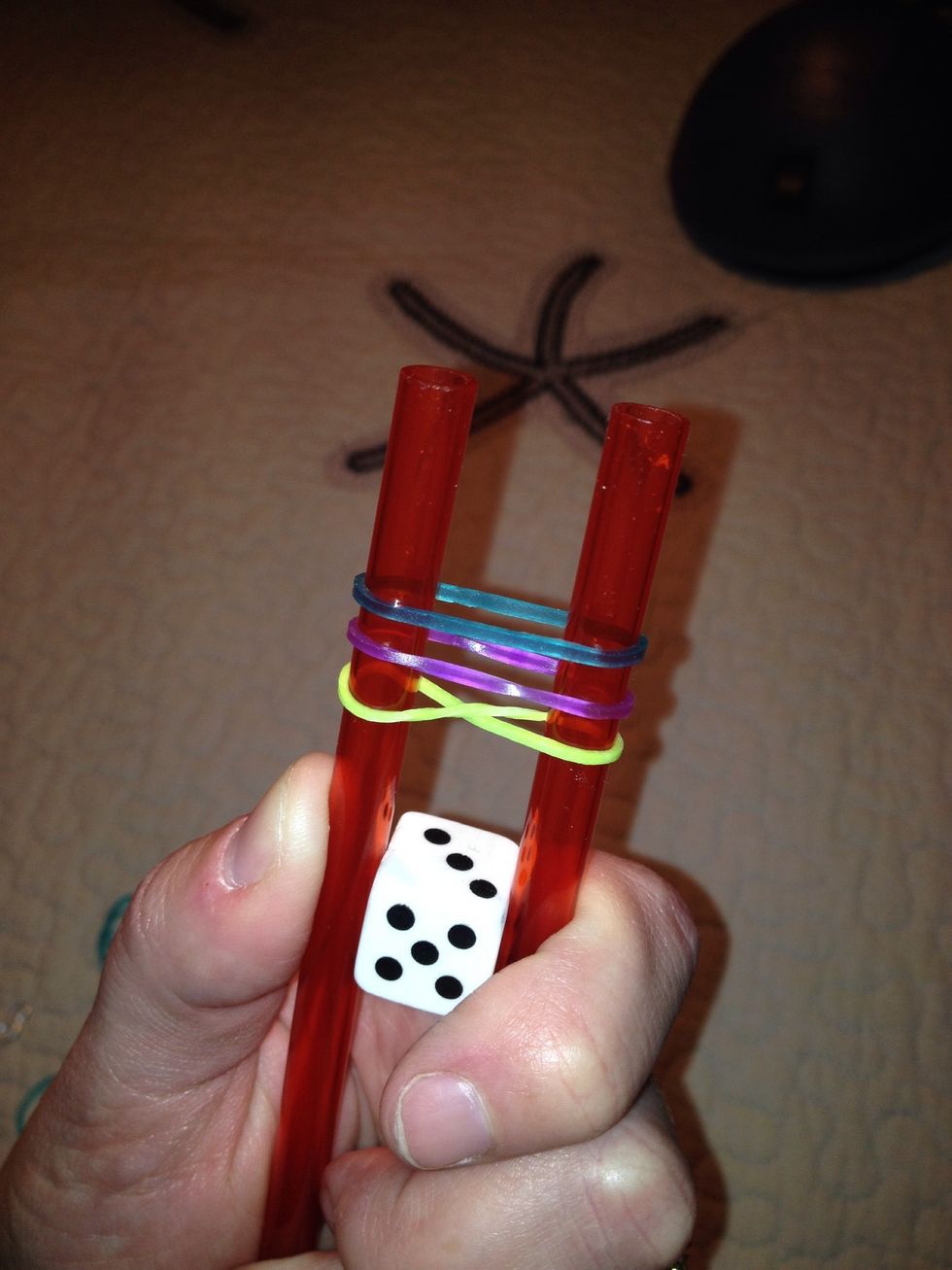 Then add the third color.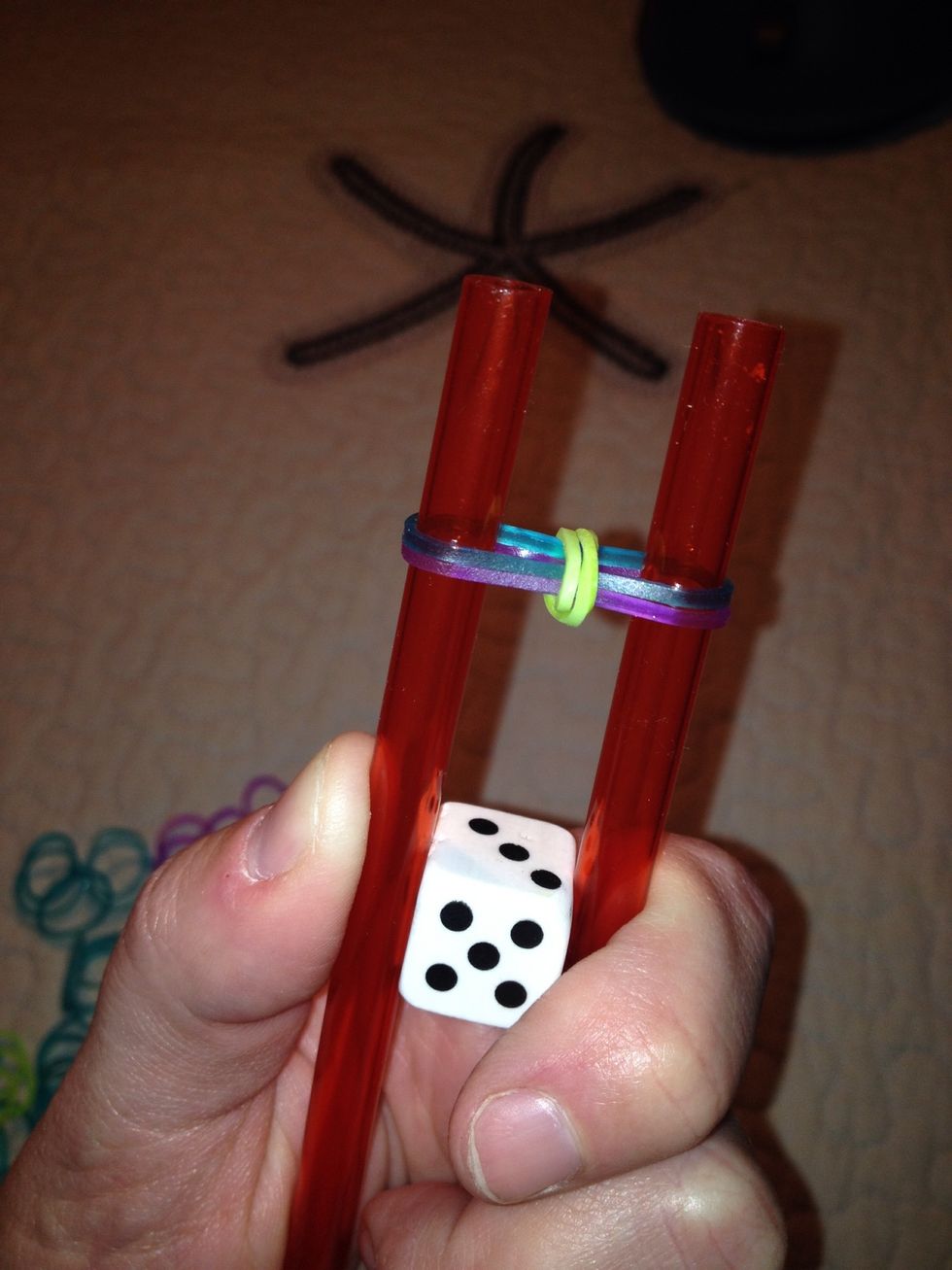 Pull first elastic over second and third elastics and over straw ends toward the center.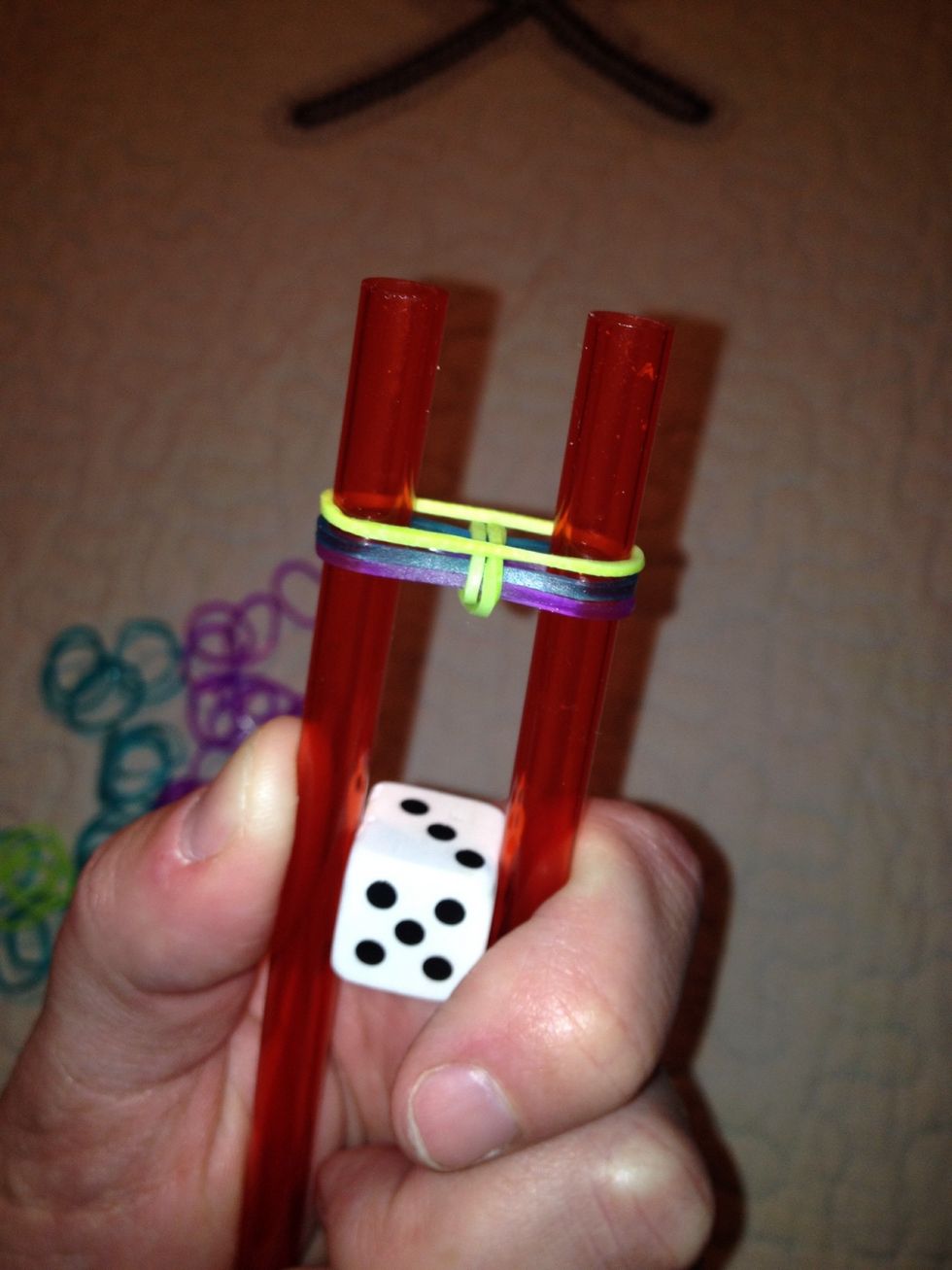 Add a green elastic--whichever is your color that was just brought to the center.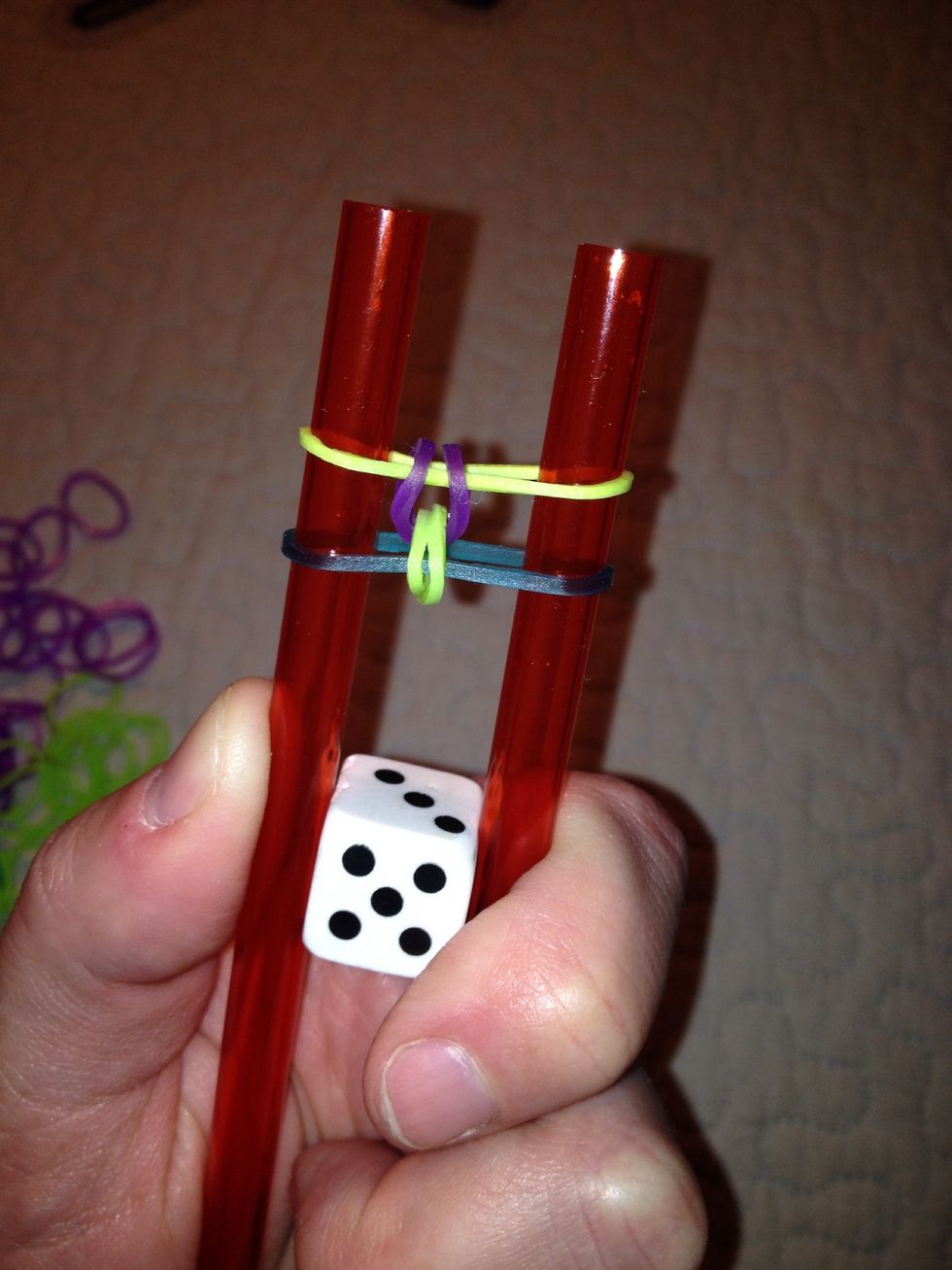 Since purple was at the bottom, it is the next to be looped over and nestled into the center.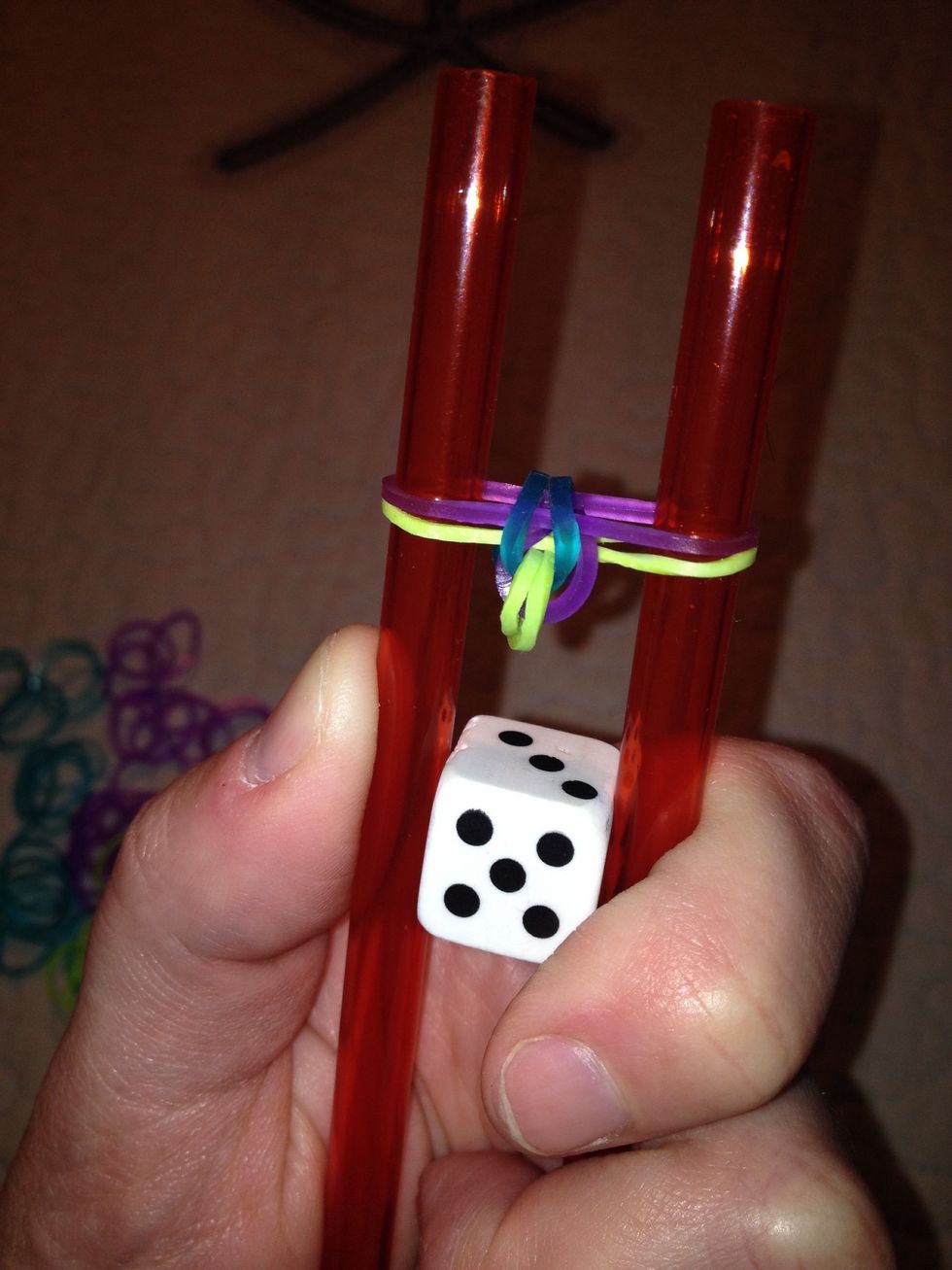 Since purple was last, a purple band was added and then the blue/teal was looped over the straws toward the center.
Continue alternating and tug the end to straighten your chain.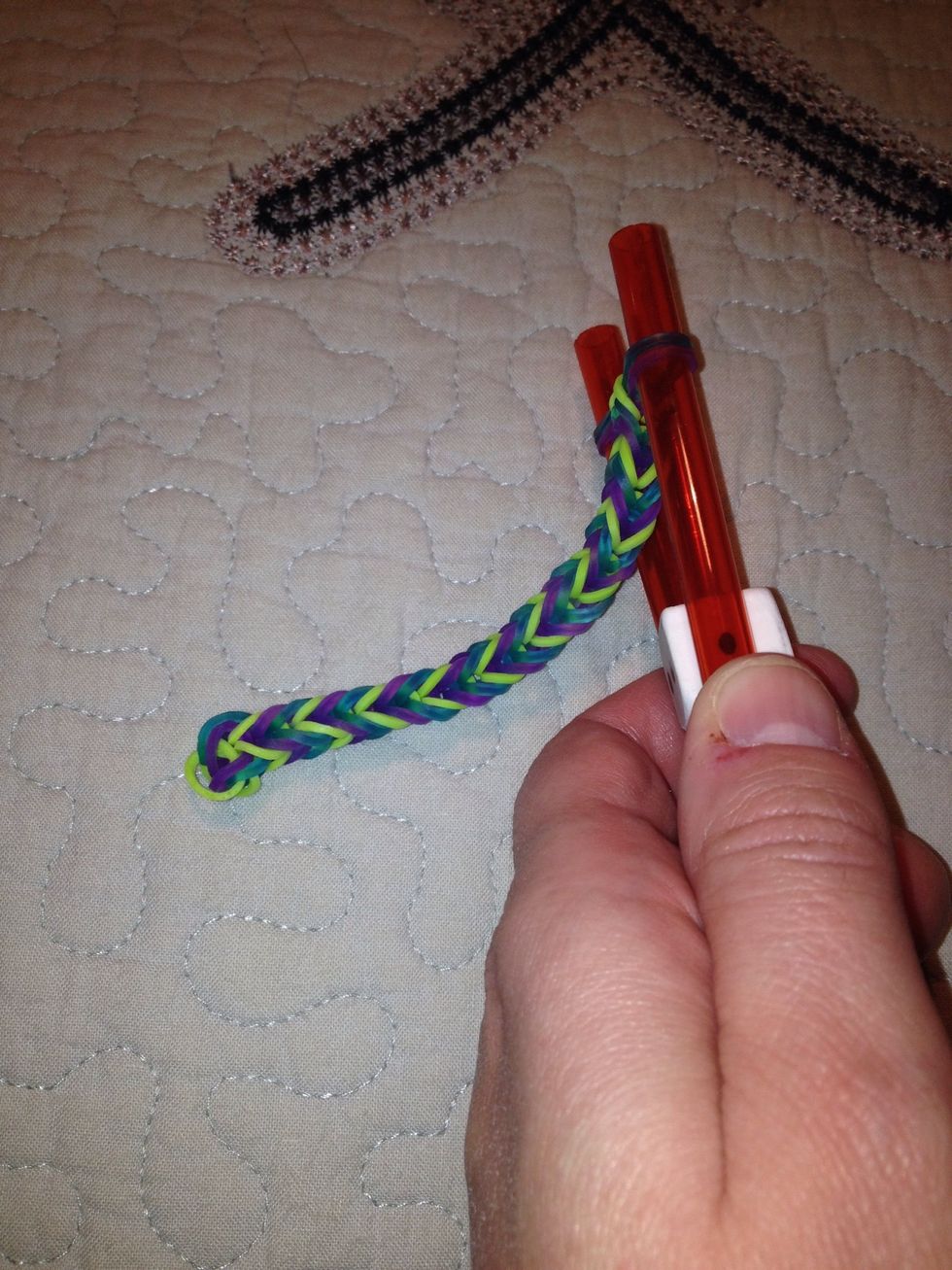 Here is bracelet tail.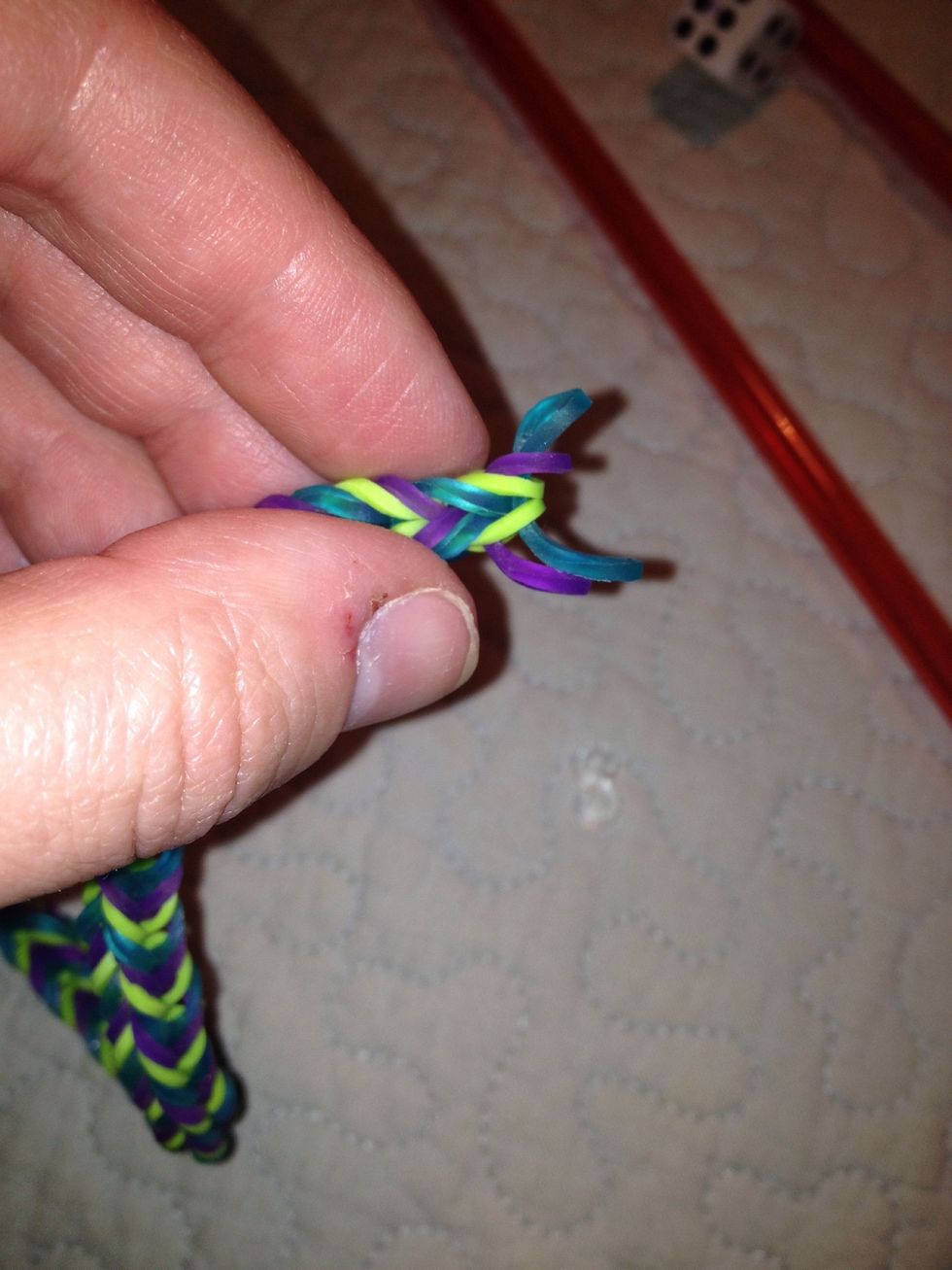 Pull last two elastics off straws. You can see blue/teal is only through purple on one side.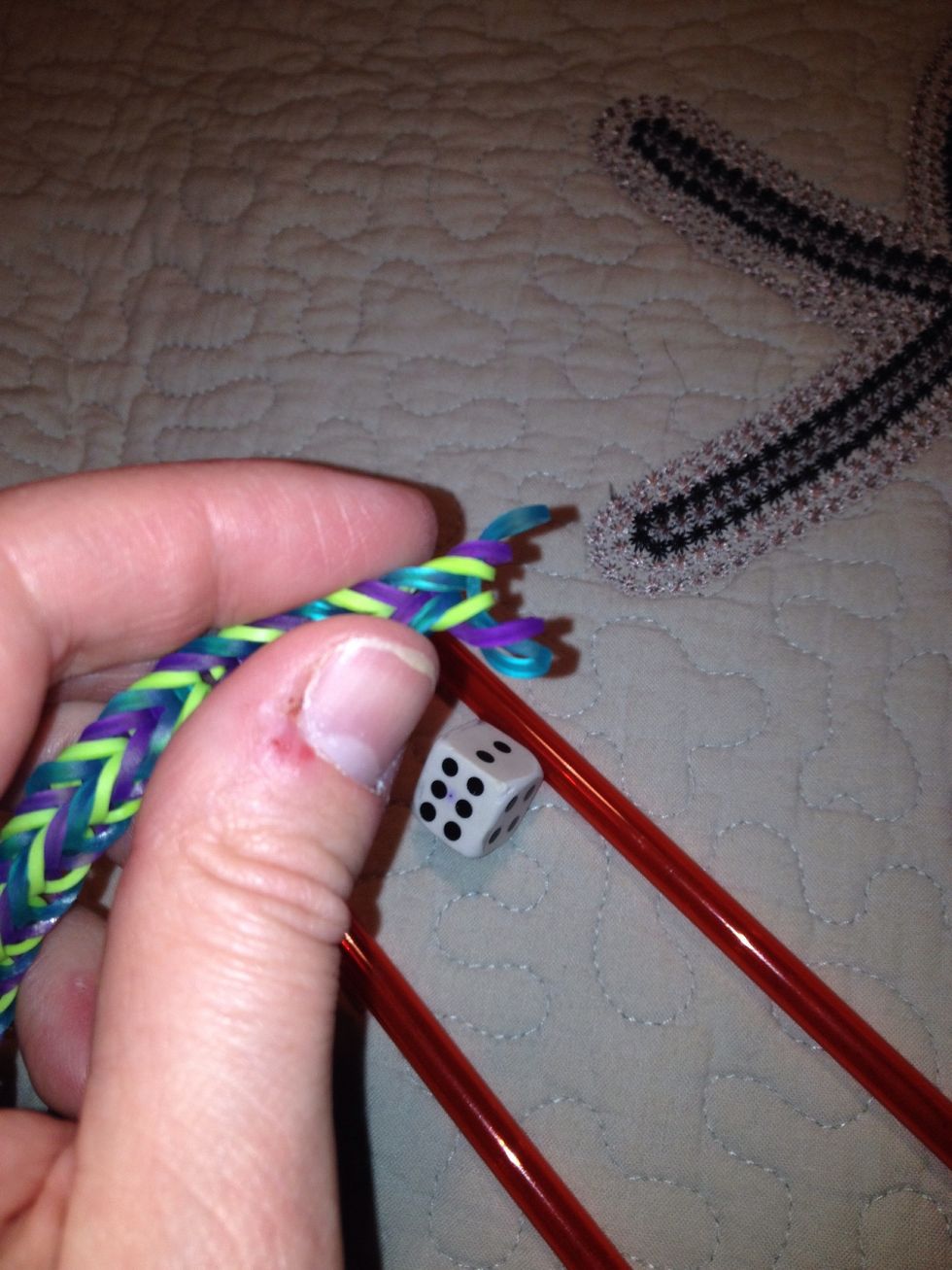 Loop through to secure all elastic ends. This also ensures you end with a single elastic to clip into s clip.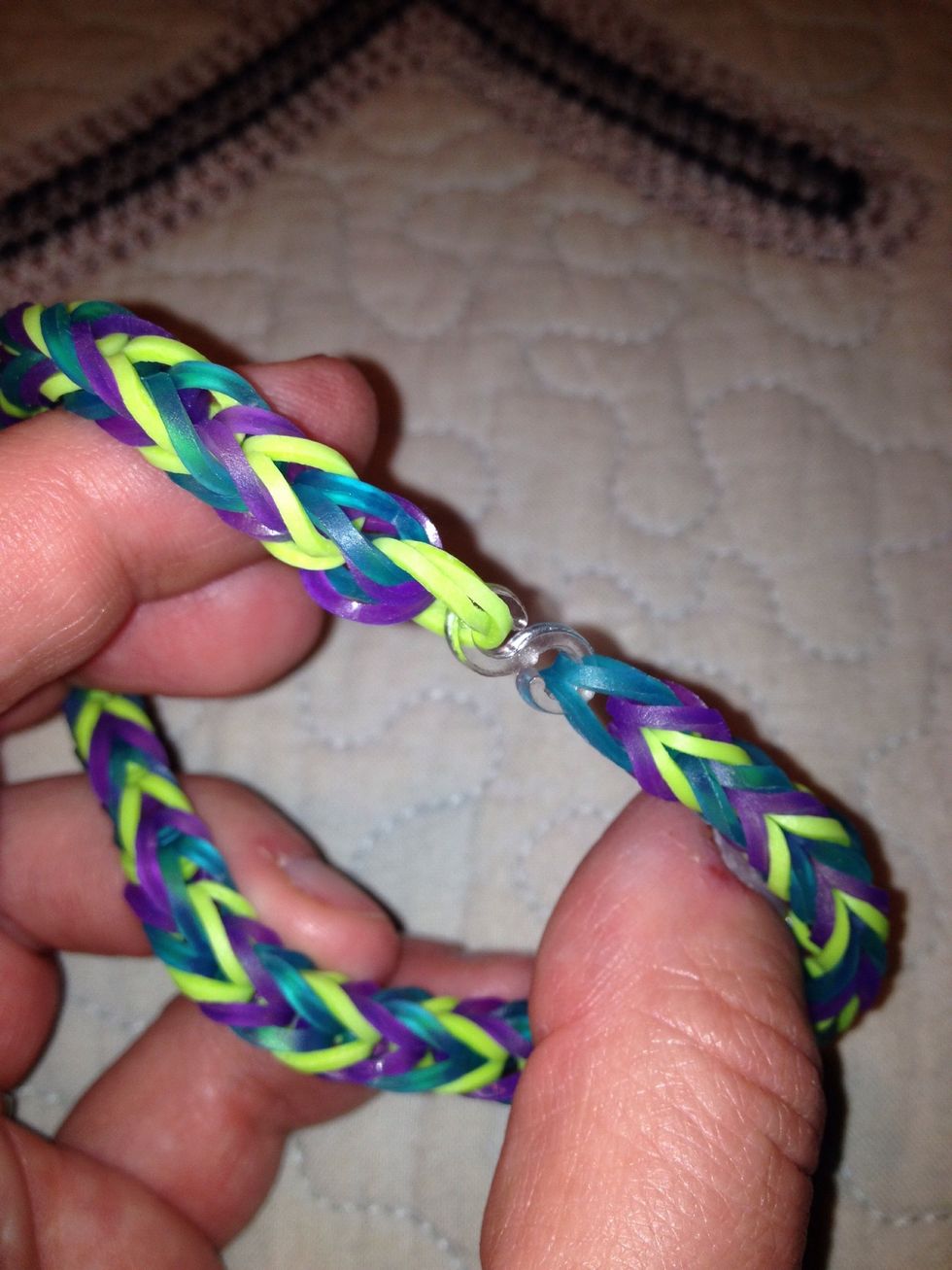 Secure both ends in s clip.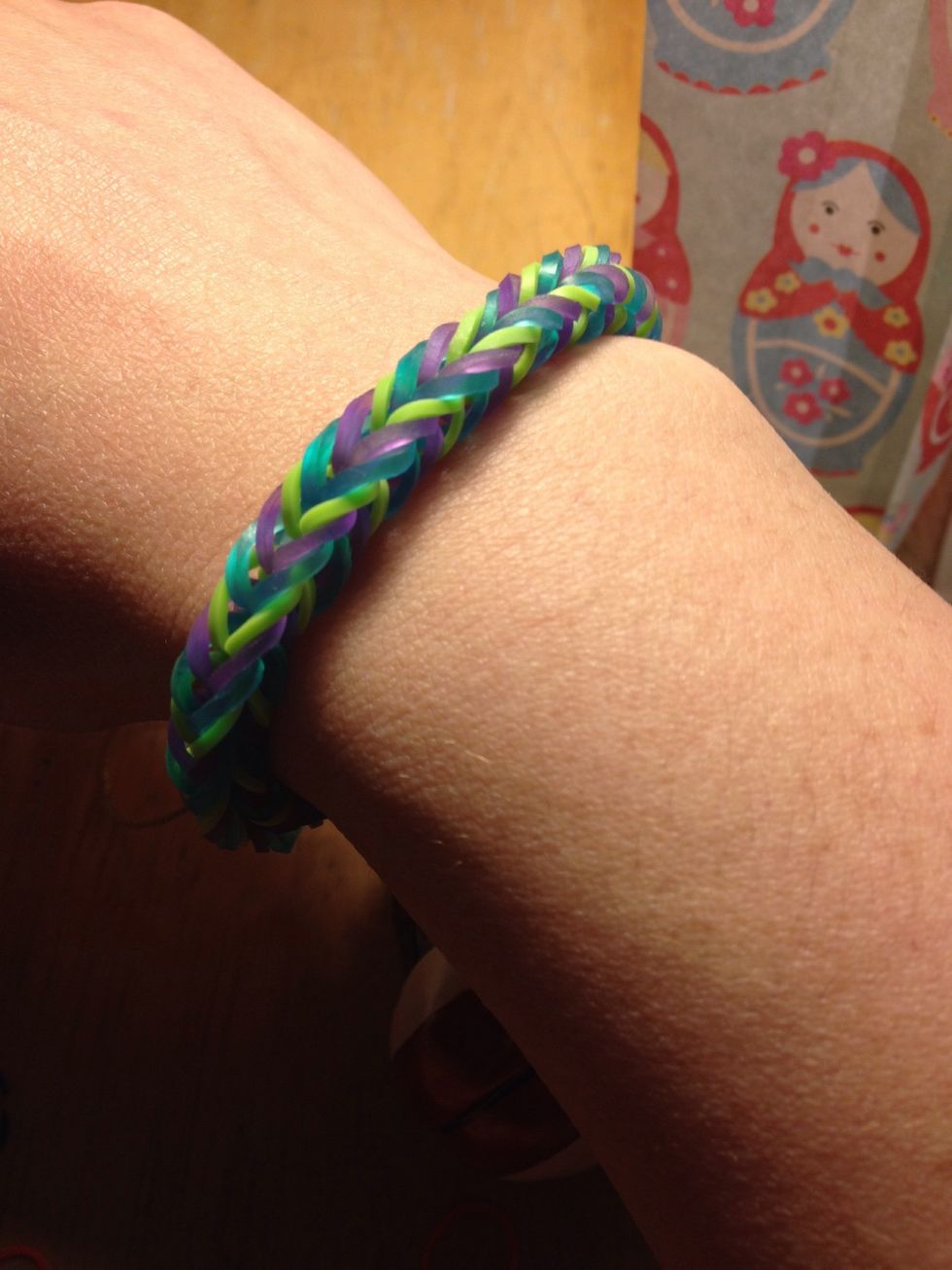 Finished bracelet!
8-10 bands of three colors
(56-60) bands total
2 hard plastic straws
An eraser
One plastic connector: s style