Gather your ingredients.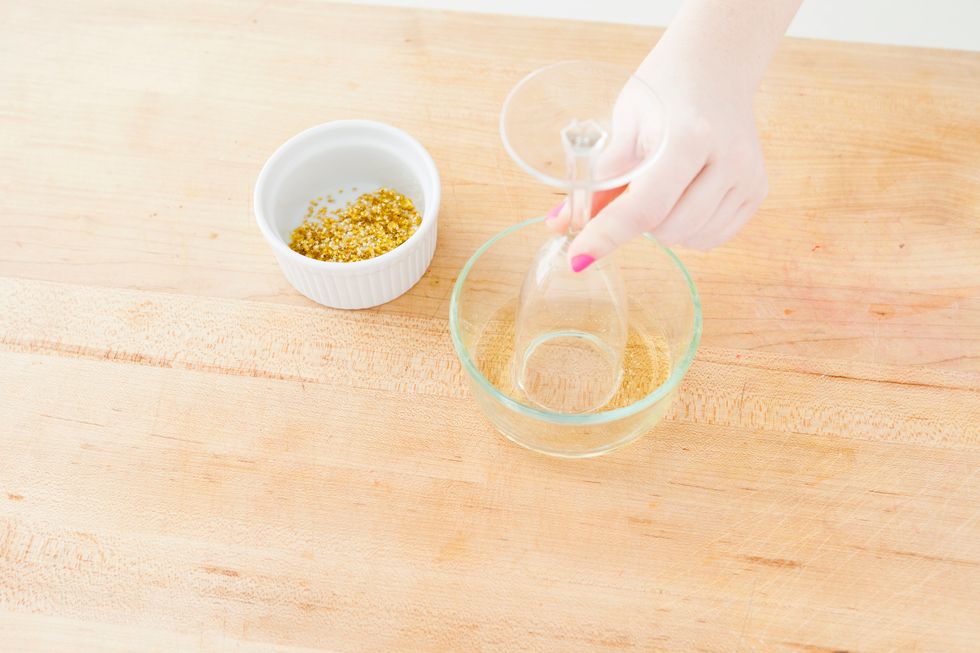 Pour your simply syrup into a bowl big enough to fit the rim of your glasses. Dip the rim so that the edges are covered in syrup. Pull up and let excess drip off.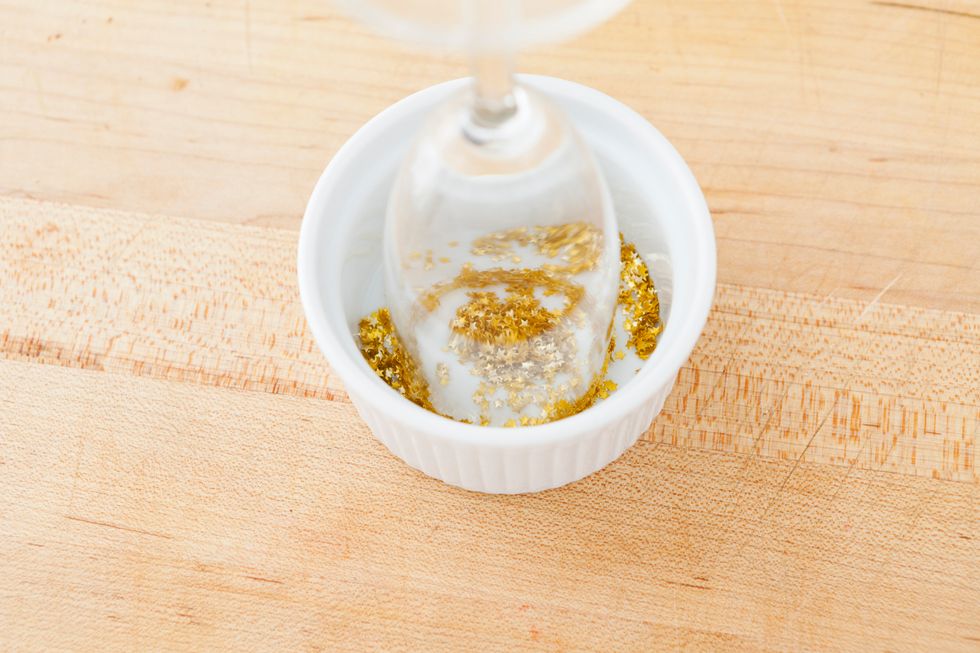 Then, pour your edible stars into another bowl. Dip your syrup edged glass in the bowl.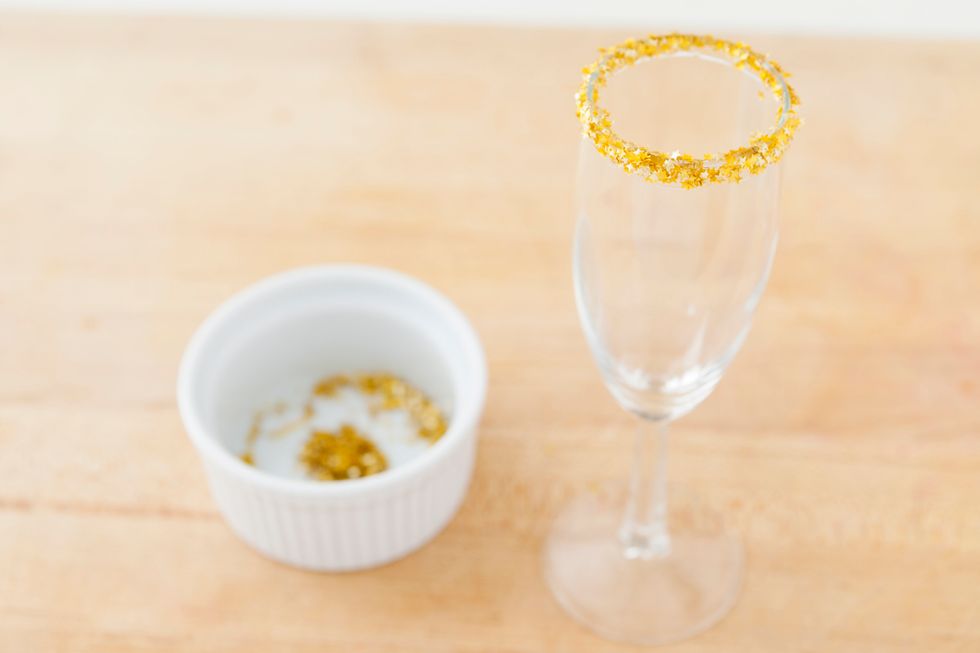 We got our edible stars from Amazon. Repeat process with all your glasses.
Add a few raspberries to the bottom of each glass.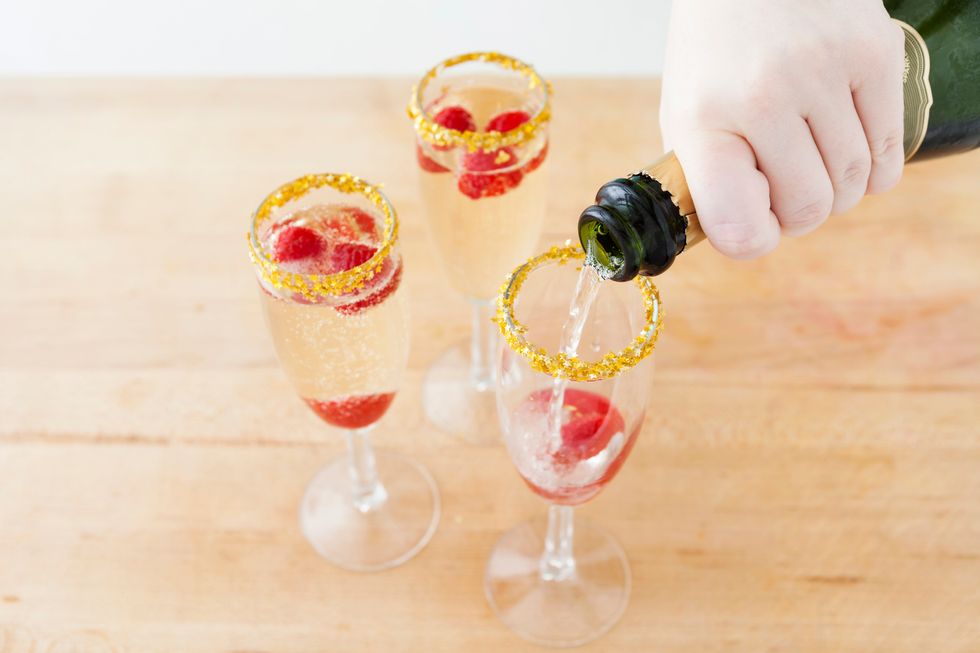 Top to the rim with champagne or the sparkling wine of your choice.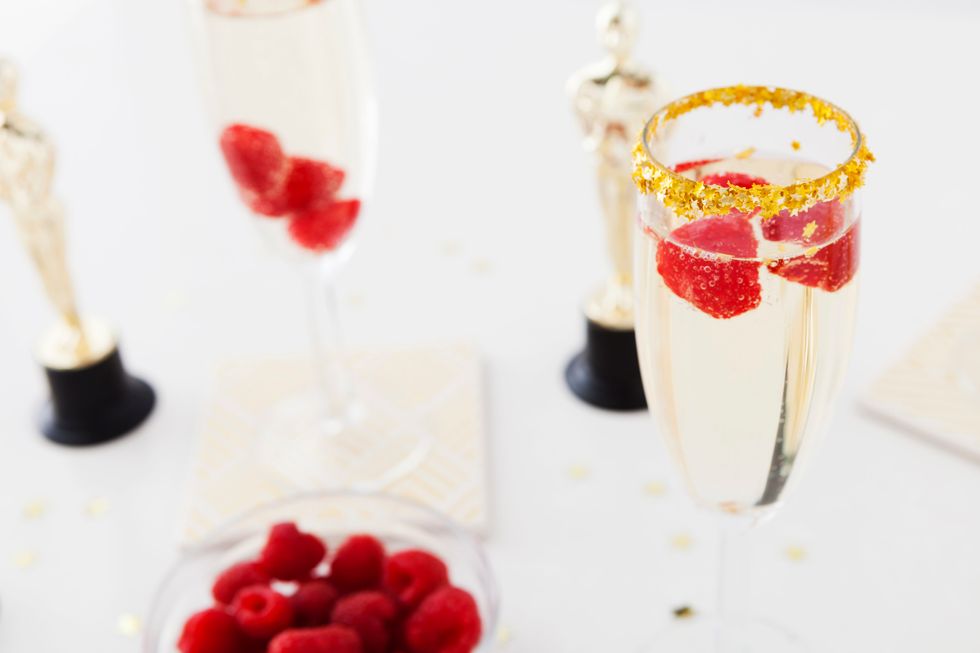 Enjoy responsibly!
Recipe inspired by: http://www.brit.co/24-carat-cocktail/
Champagne
2.0oz Goldschlager
Raspberries
Edible Gold Glitter Stars
Simple Syrup
B+C
We are the team behind B+C Guides. Feel free to message us if you have any questions or see something that could be improved!