How to make 99¢ store valentine wreath
I was looking to make a new wreath for cheap and also adapted this idea from other DIY creators. Enjoy!!
21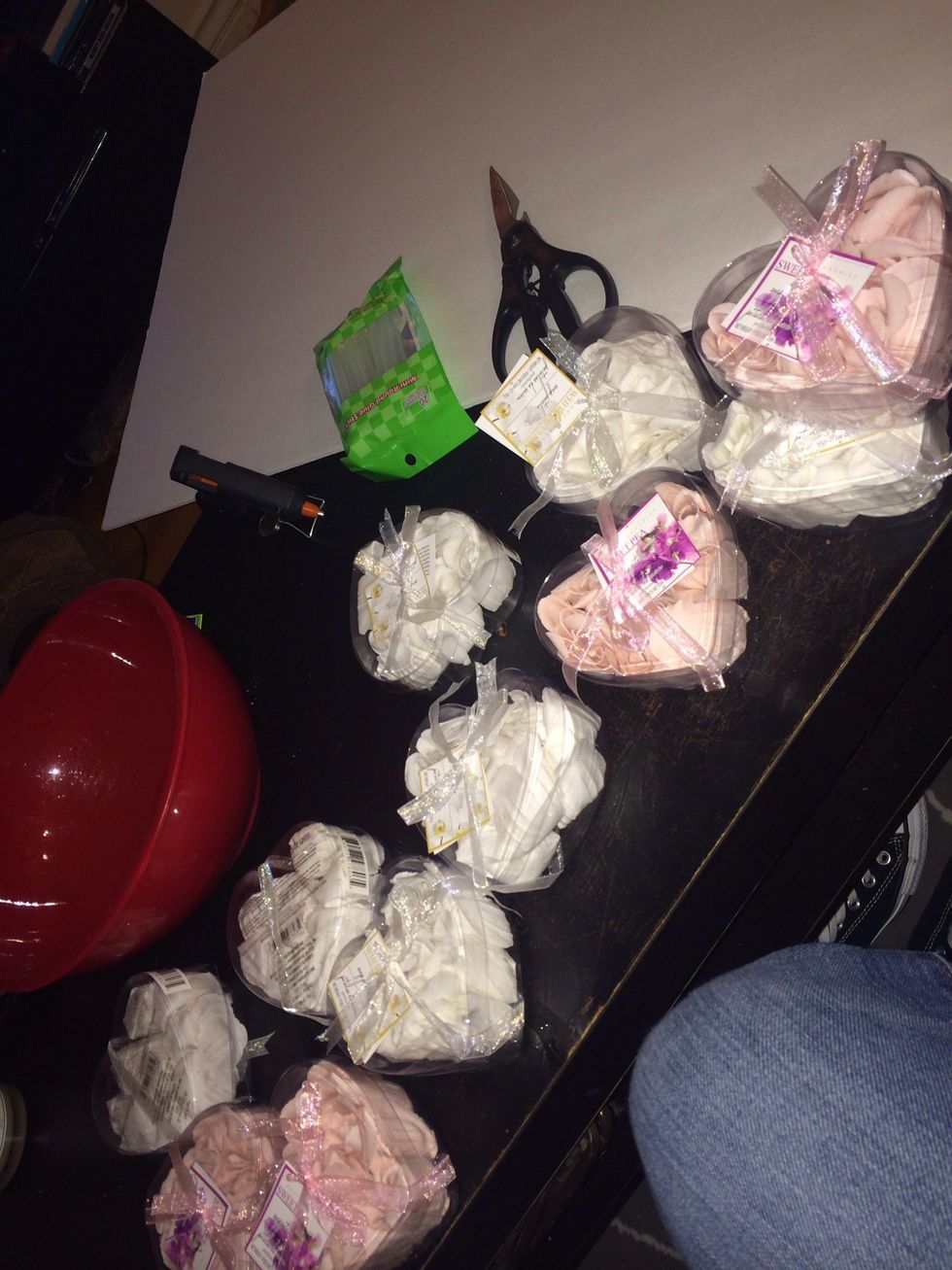 Here are the supplies! Depending on the size of the wreath you use will determine how Many rose pedal containers you will need. I used 7 white and 4 pink ( I ransacked their entire stock!)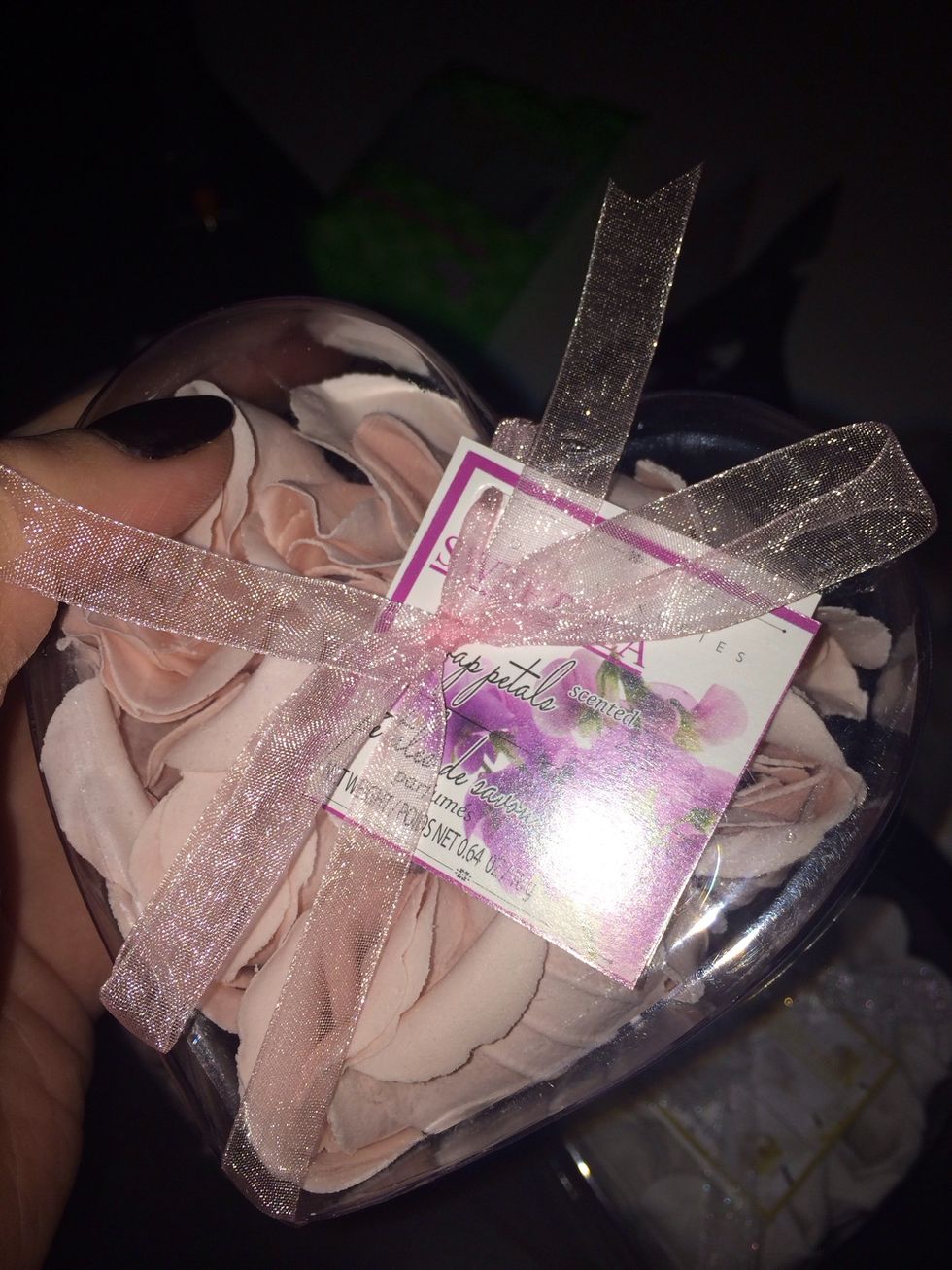 I found these at the 99¢ store in the candle section. Since valentines days is soon, you have a better chance finding these at any dollar store.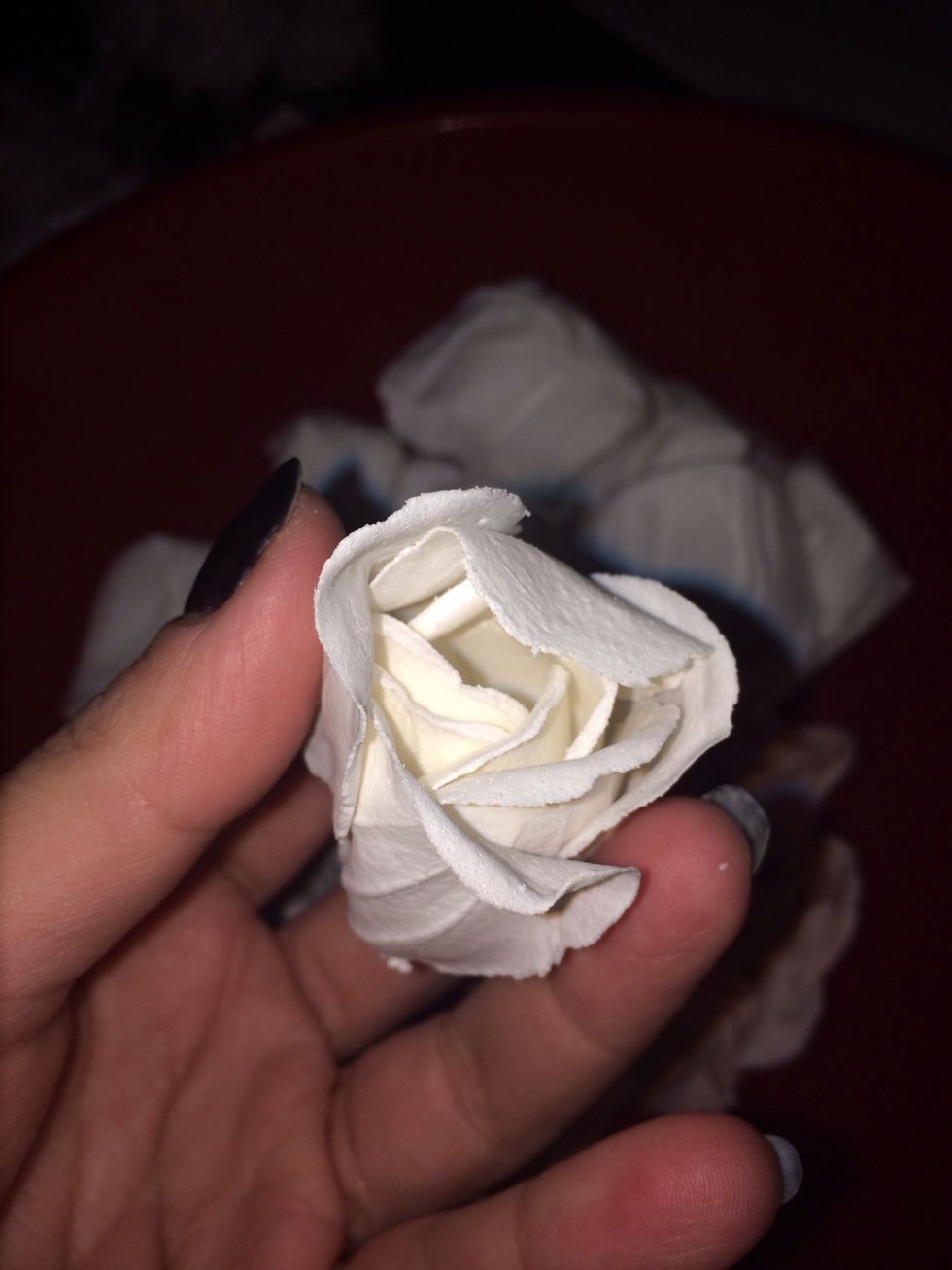 Here is what one bud looks like. Feels very soft and smells delightful.
Here is the bottom where you will put the glue on.
I placed all the roses in one bowl for easier access.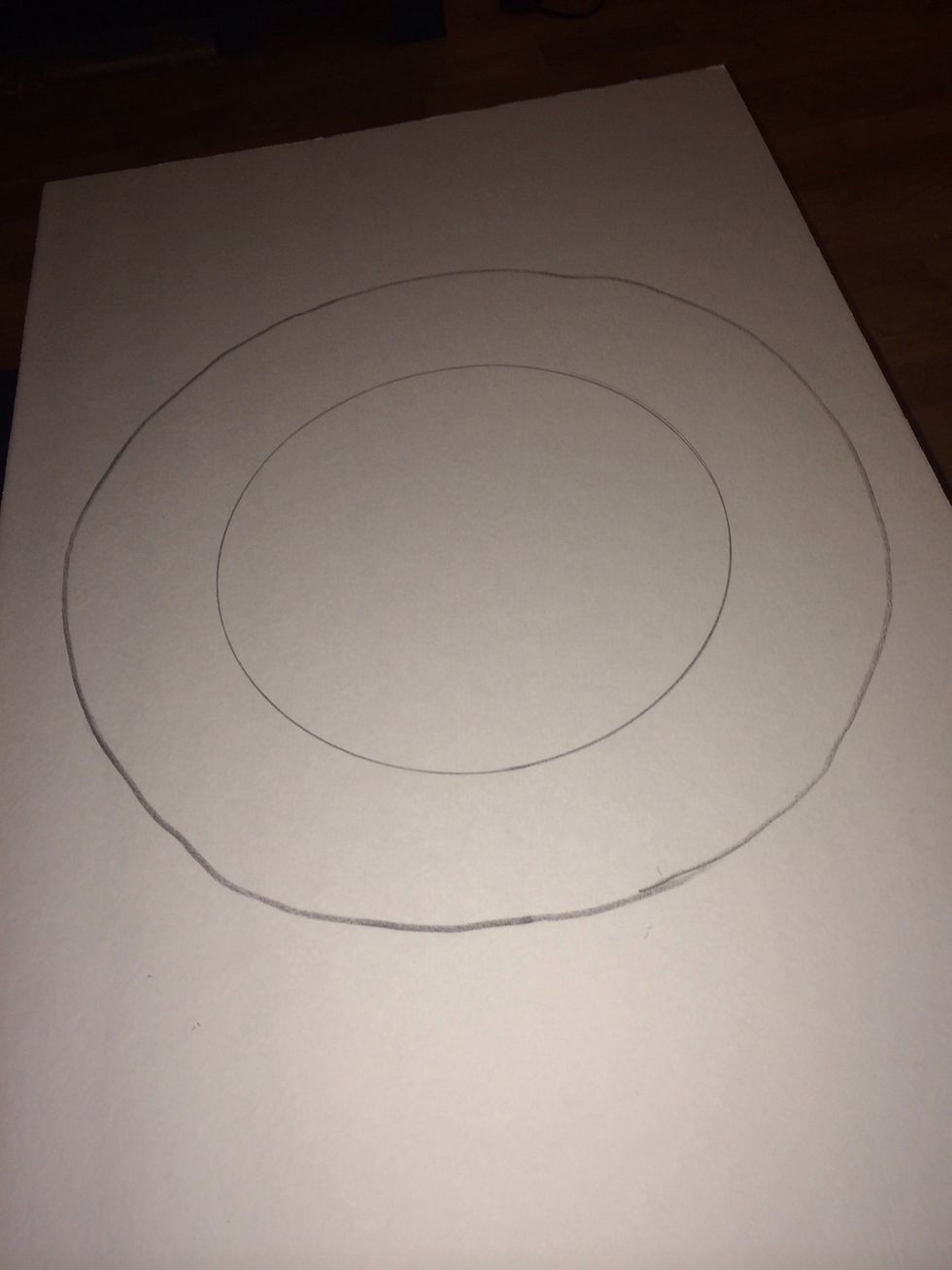 This is optional. The store had smaller wreaths so I decides to make my own out of foam board. It is flat and would have preferred a round wreath but for the price I won't complain too much.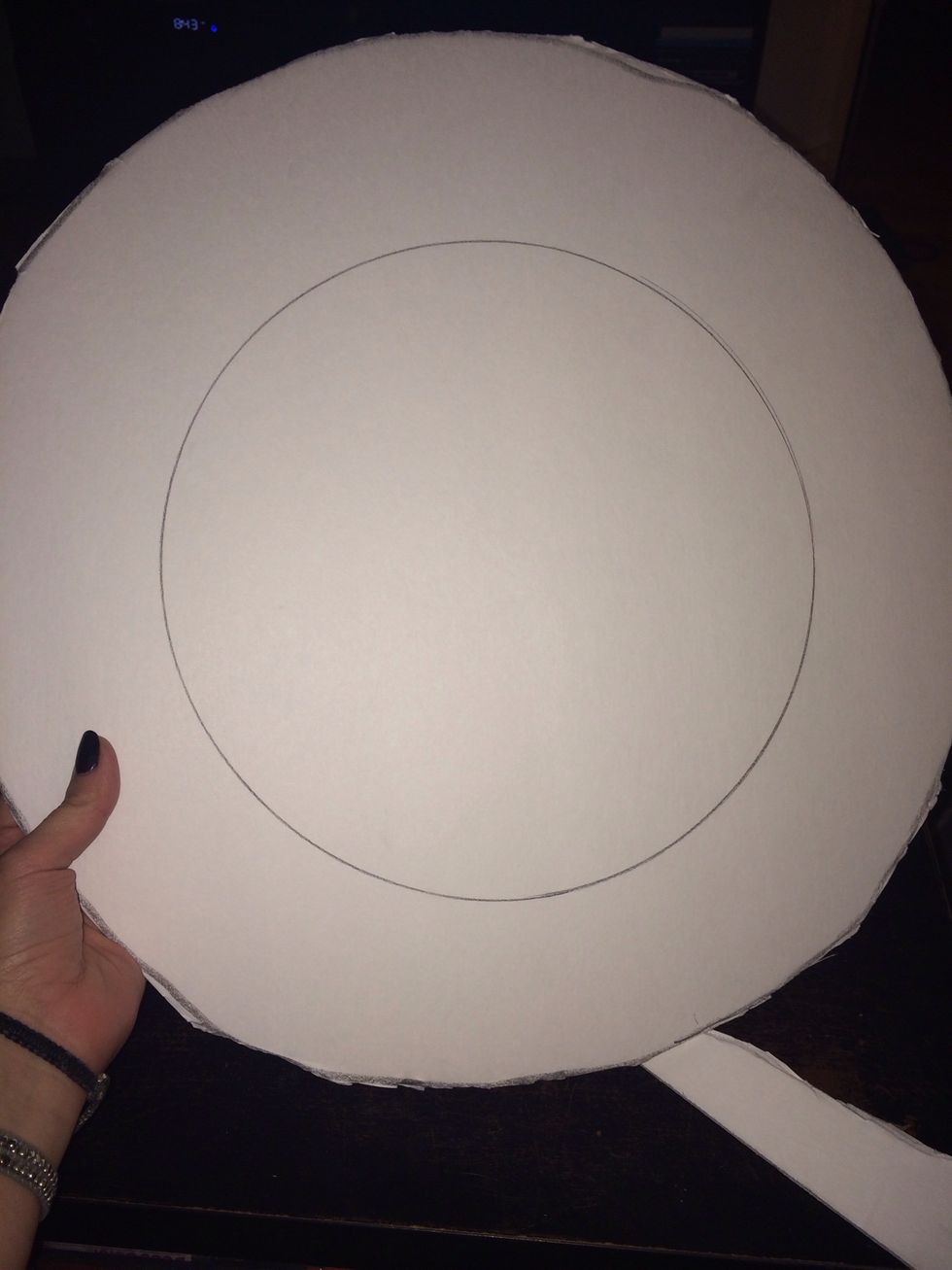 I traced the circle using one of my large plates and then traced the outside 4-5 inches out.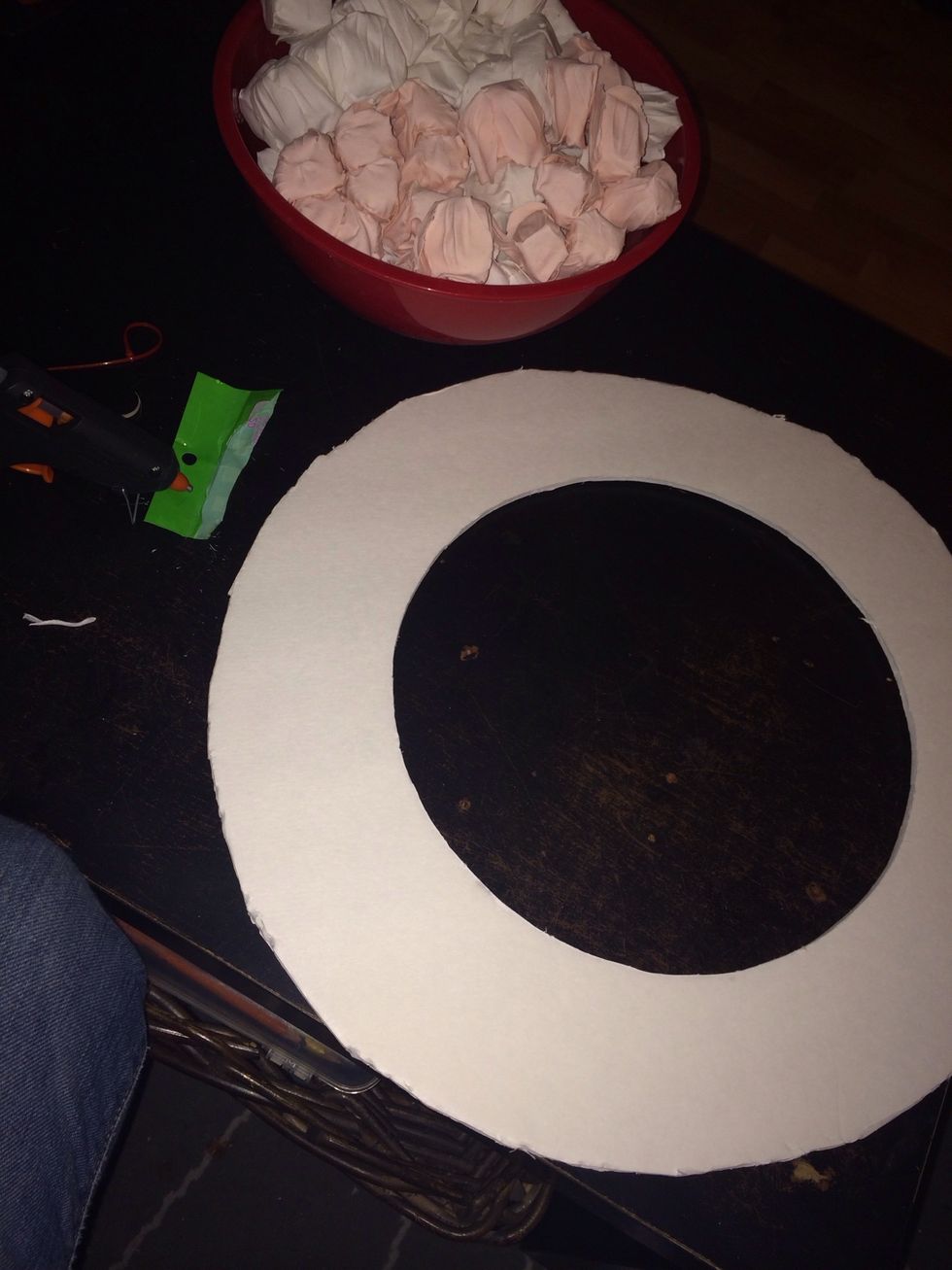 All cut out and ready to glue. (Also got the glue gun at the 99¢ store!!!!)
Glob of glue to the bottom of the bud.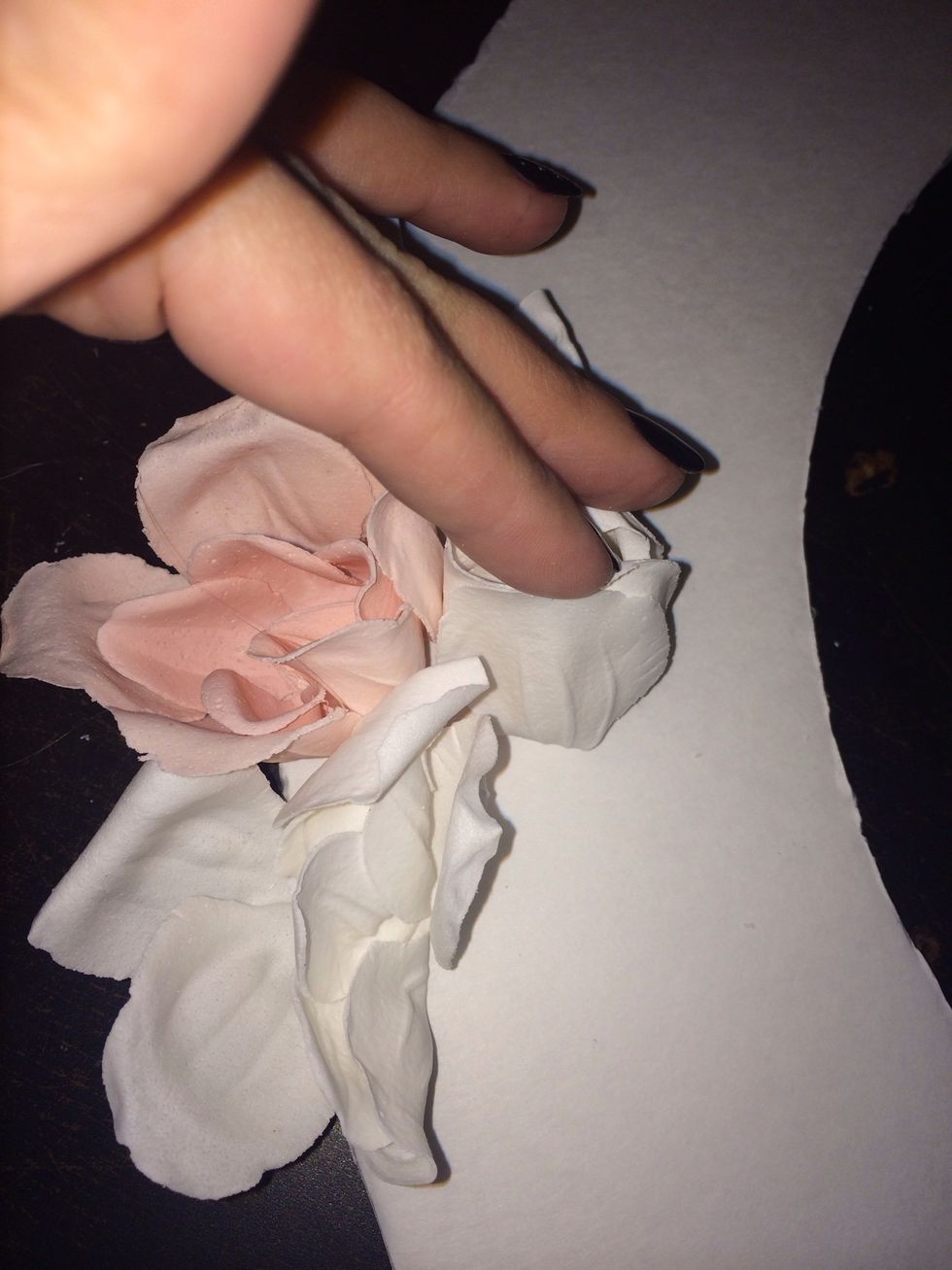 And start placing around the cut out wreath or whatever wreath you chose to use. Hold down for a few seconds...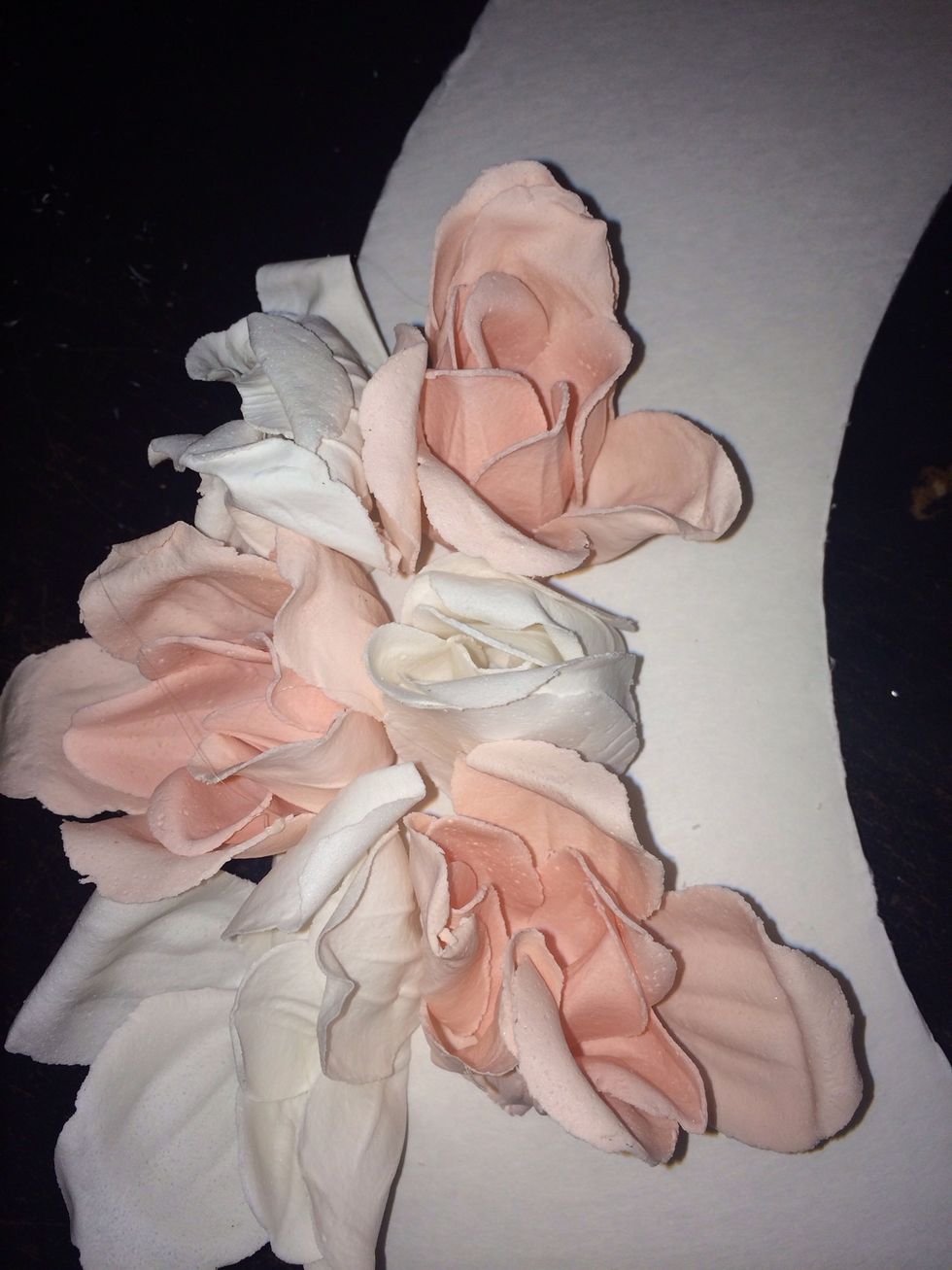 I am doing a random pattern with pink in between more white roses.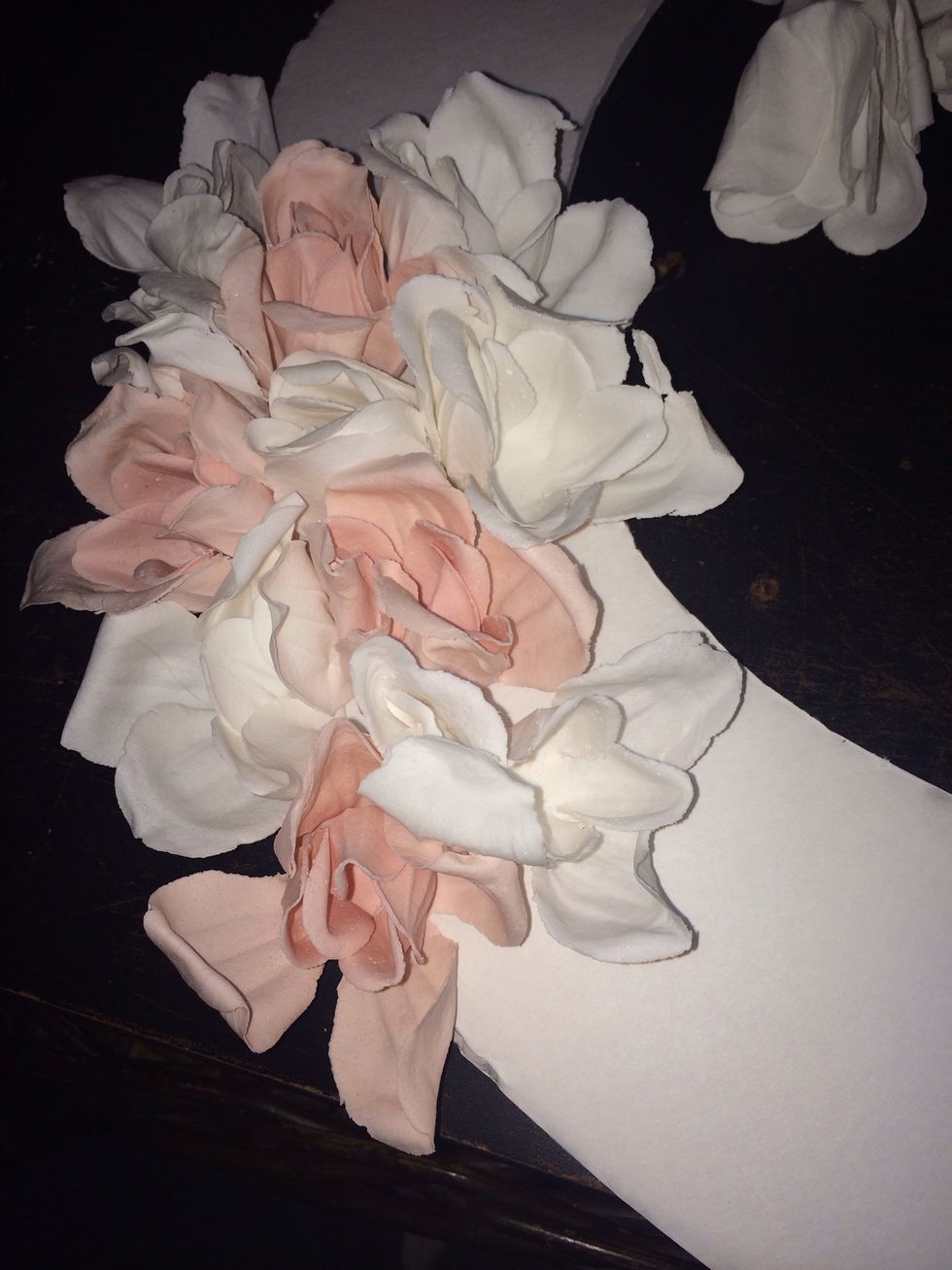 The pinks are more accent color.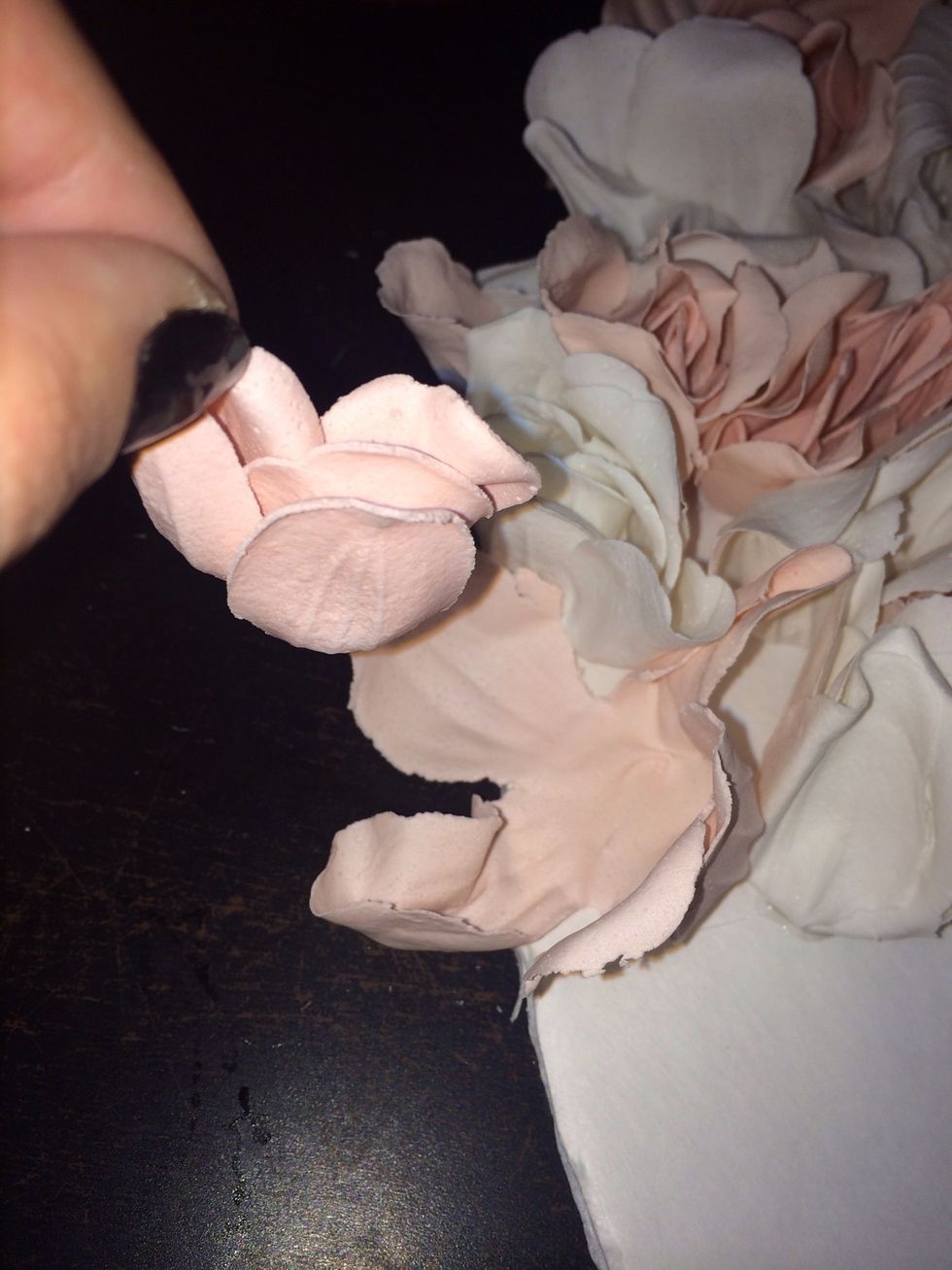 There are two components to these roses. Some are really stiff and close together and others are loose and come out. Do not fear! Add some hot glue...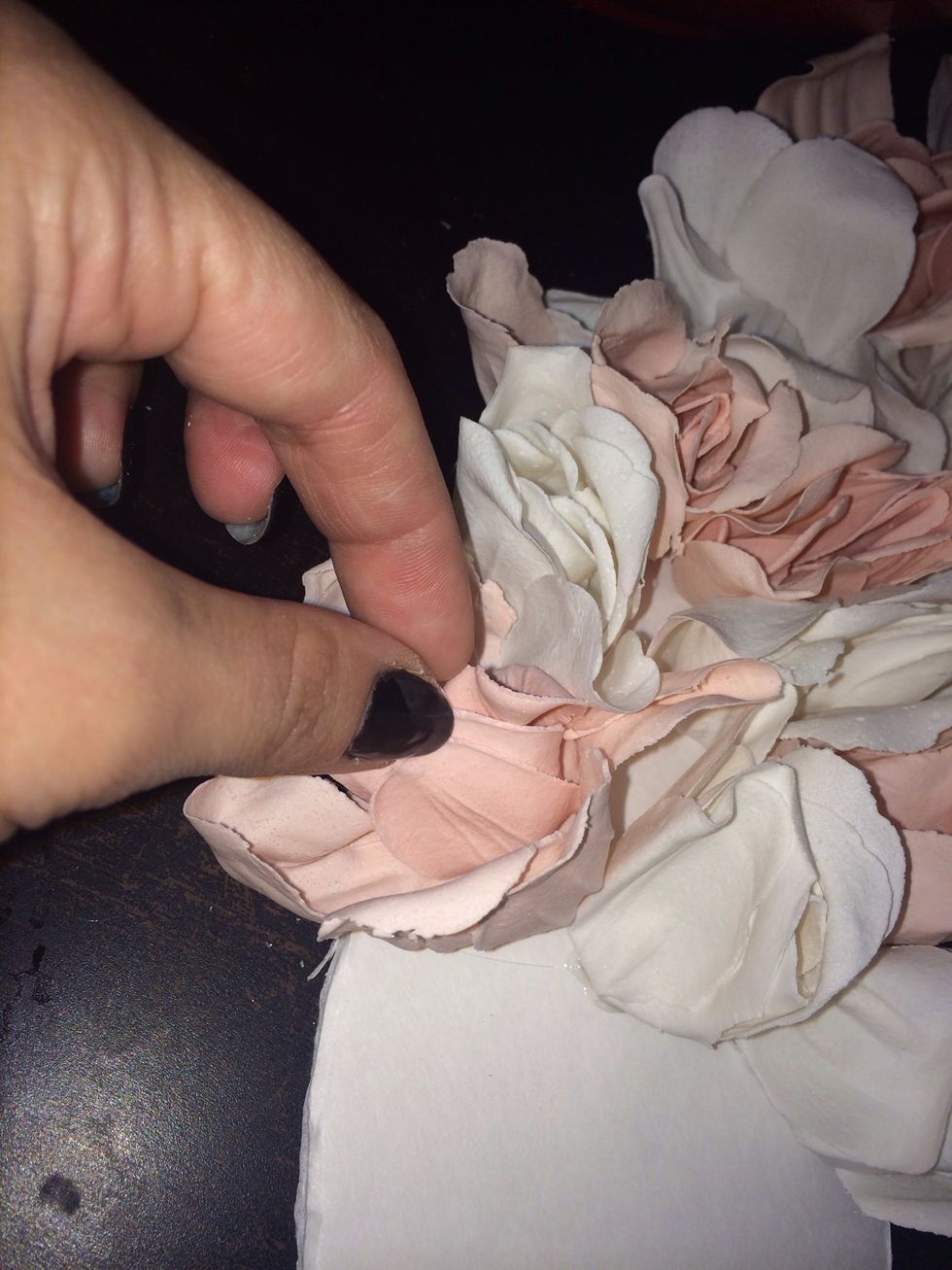 And stick it back into the pedal.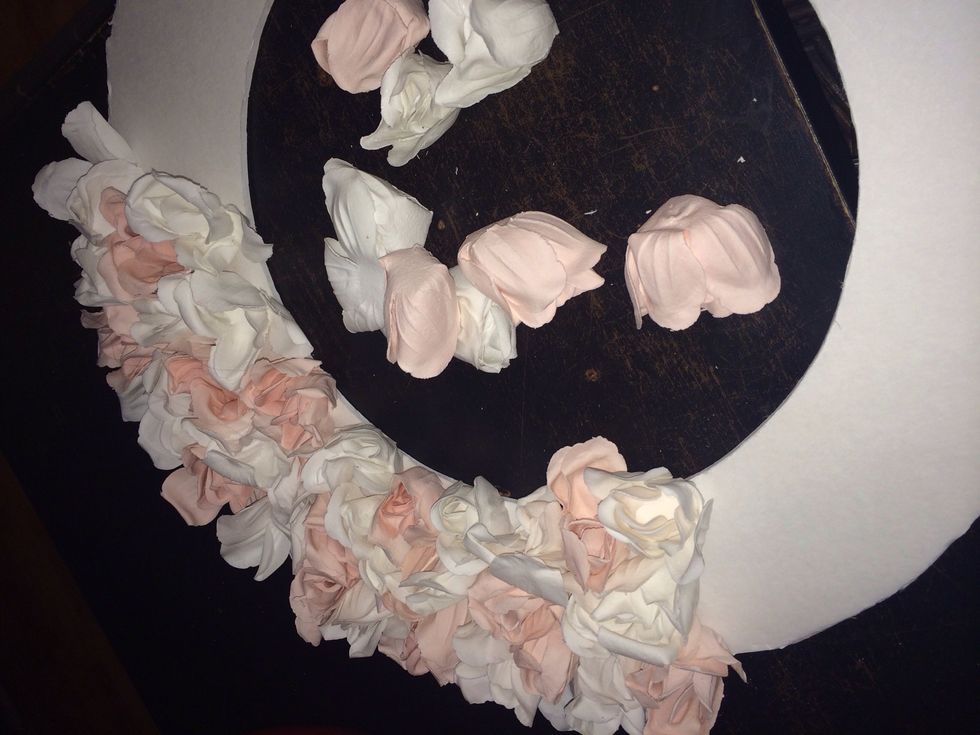 And keep glueing. It took me about 30-40 minutes to finish.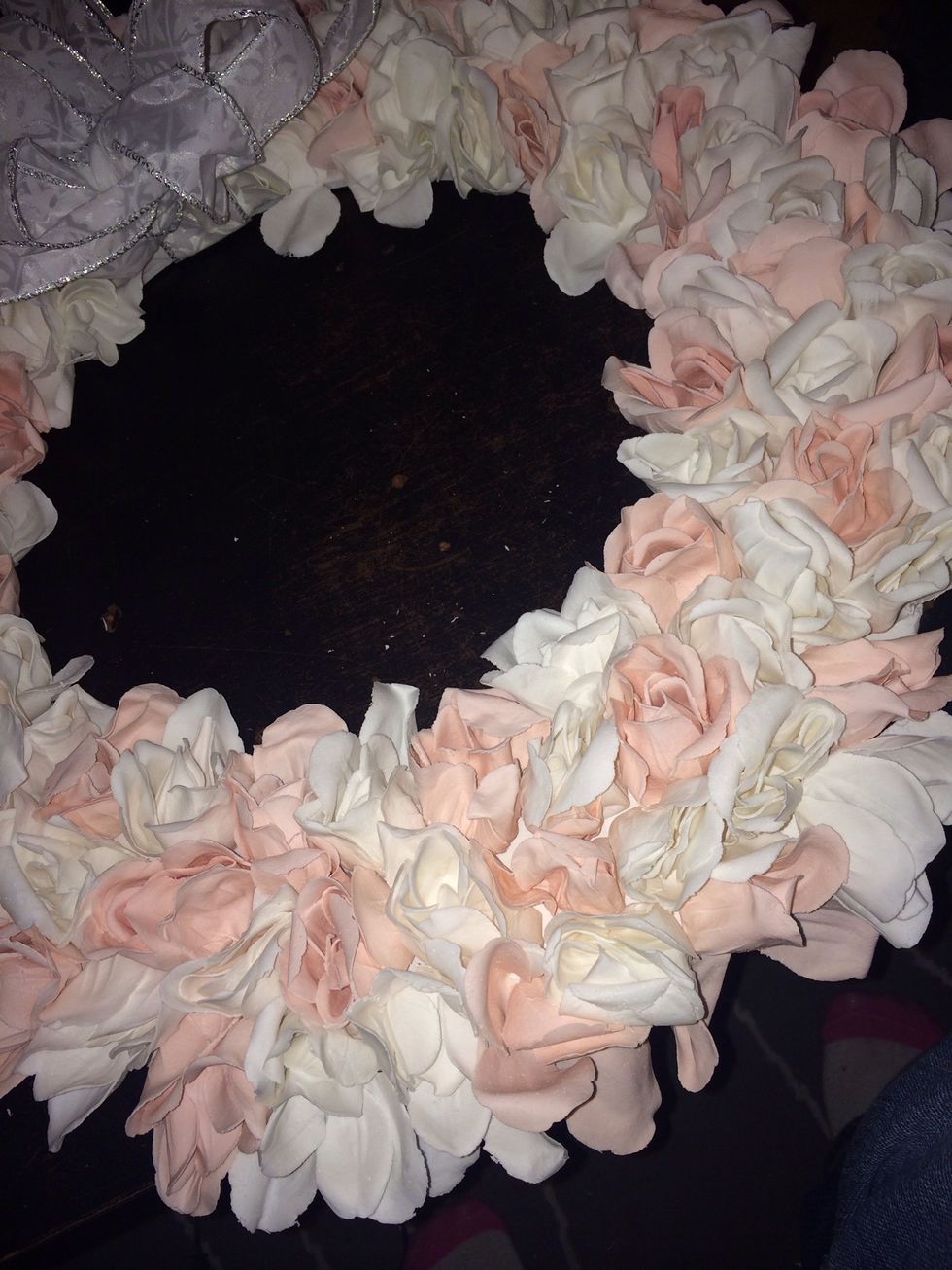 I did a look over making sure of any loose pedals and just glued back in. Fluffed out some pedals and add finishing touch...
A ribbon. I do a random loop within loop and glue together. I have no secret way of doing it. It's all just creating at the moment. You can opt out of the ribbon and just use wire threw the foamboard
This wreath is meant for inside use only!!! Remember these pedals are soap. They will melt in the rain and you will be left with a funky melted wreath.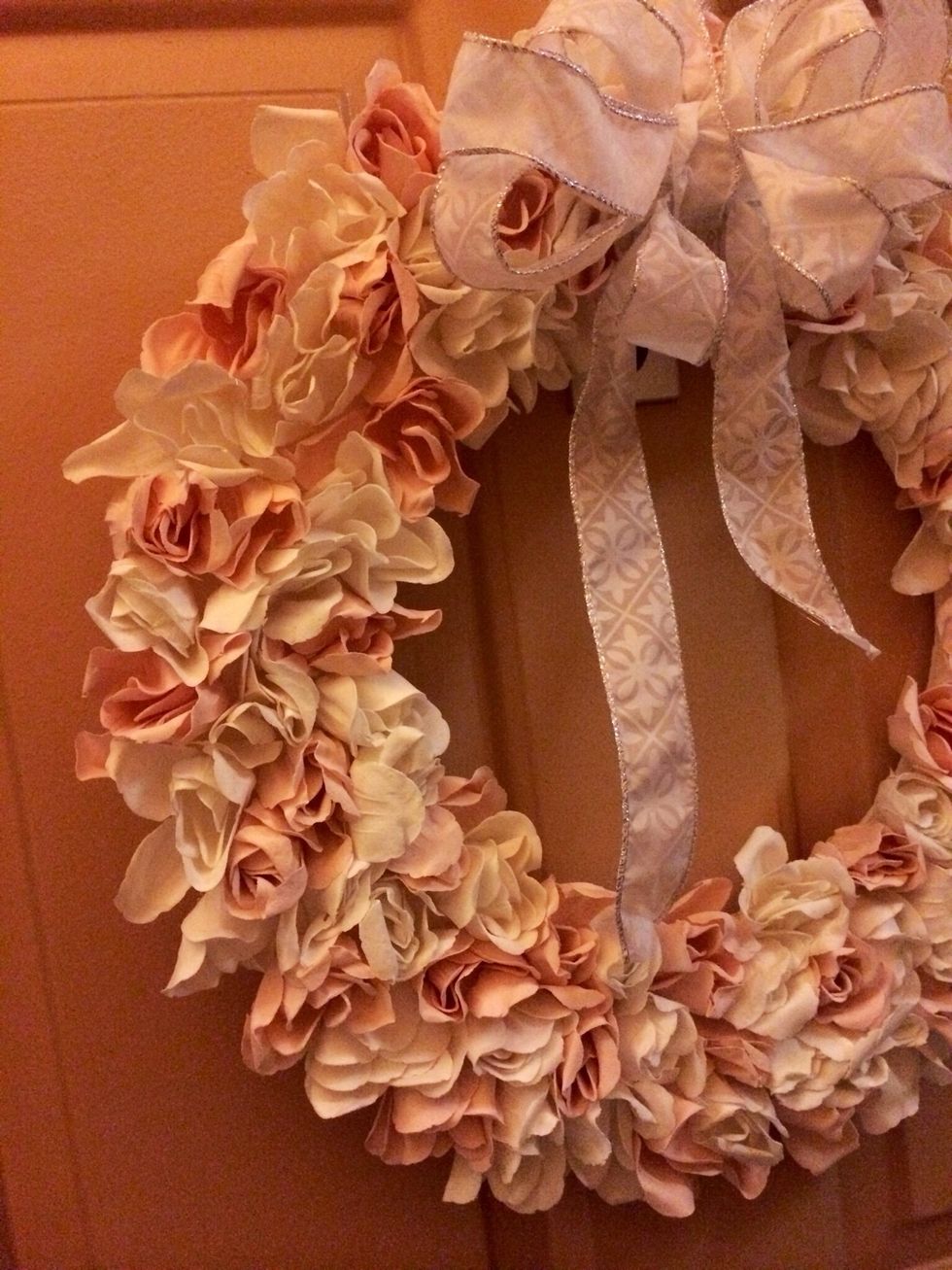 It looks very elegant and makes any room smell lovely. Enjoy!!!!!
And happy valentines day💋💌💘💞💖💓💕💖💞💌💋💗❤️💋💌💞
Soap rose pedals in pink and white
Glue gun
Styrofoam wreath/ foamboard
Ribbon
Scissors
Nicole Rizzuto
Champagne taste on beer budget... Well I'm gonna learn how to make my own champagne !!!!