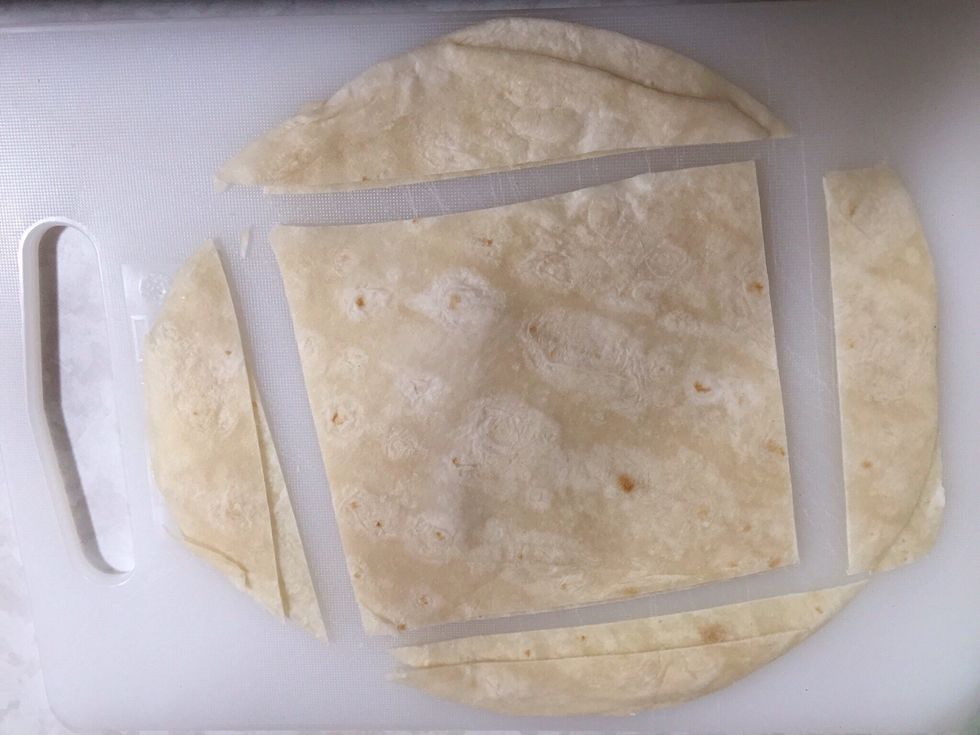 Trim tortillas to a square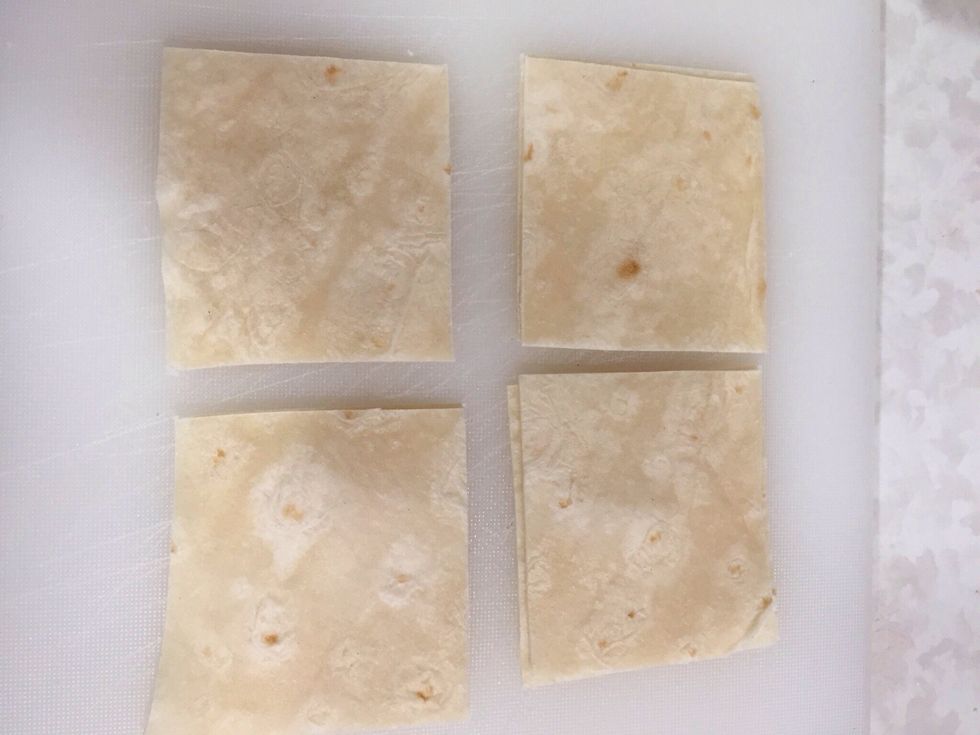 Cut large square into four smaller squares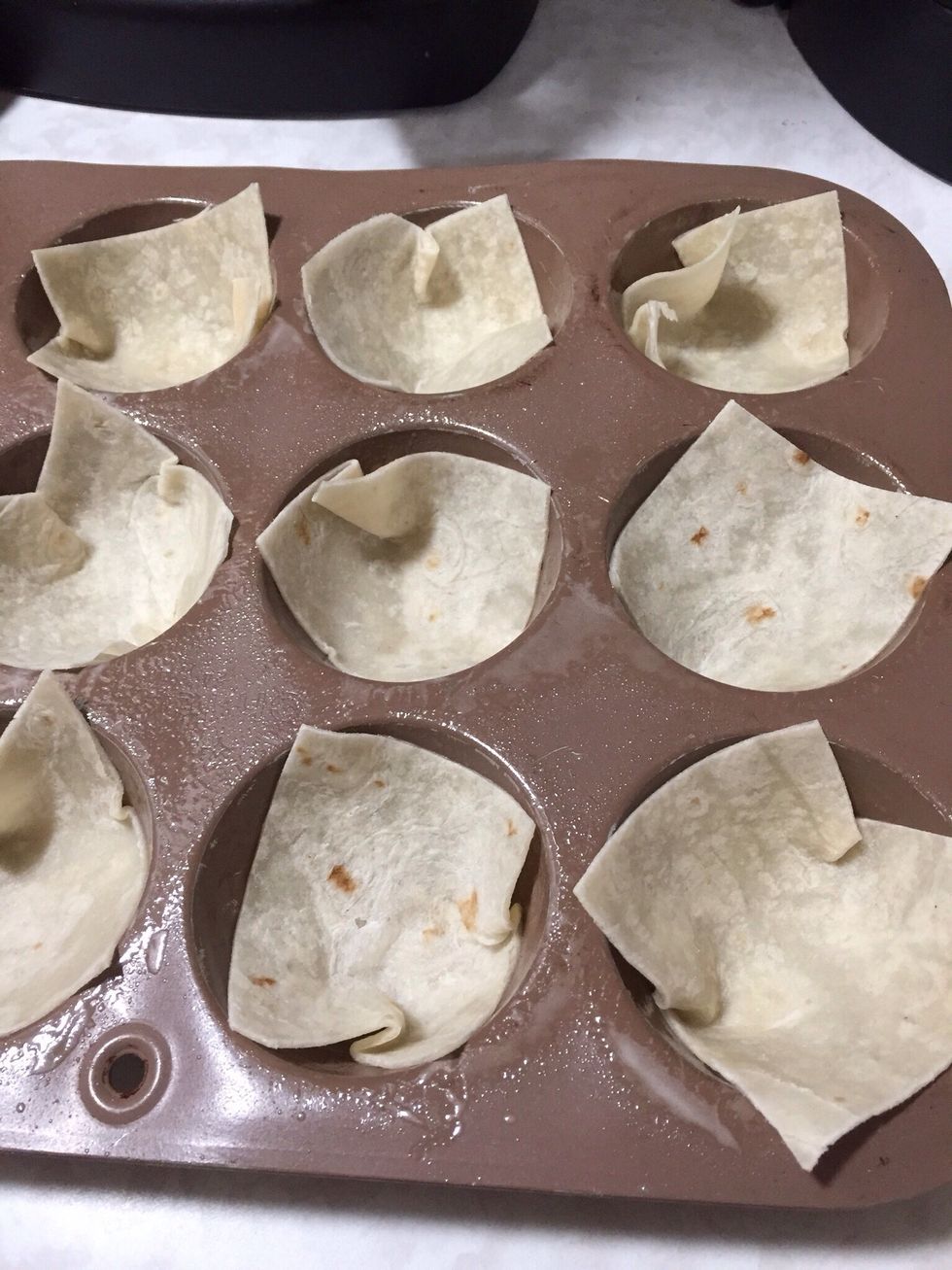 Place one square of tortilla in cupcake tin. Fill tin...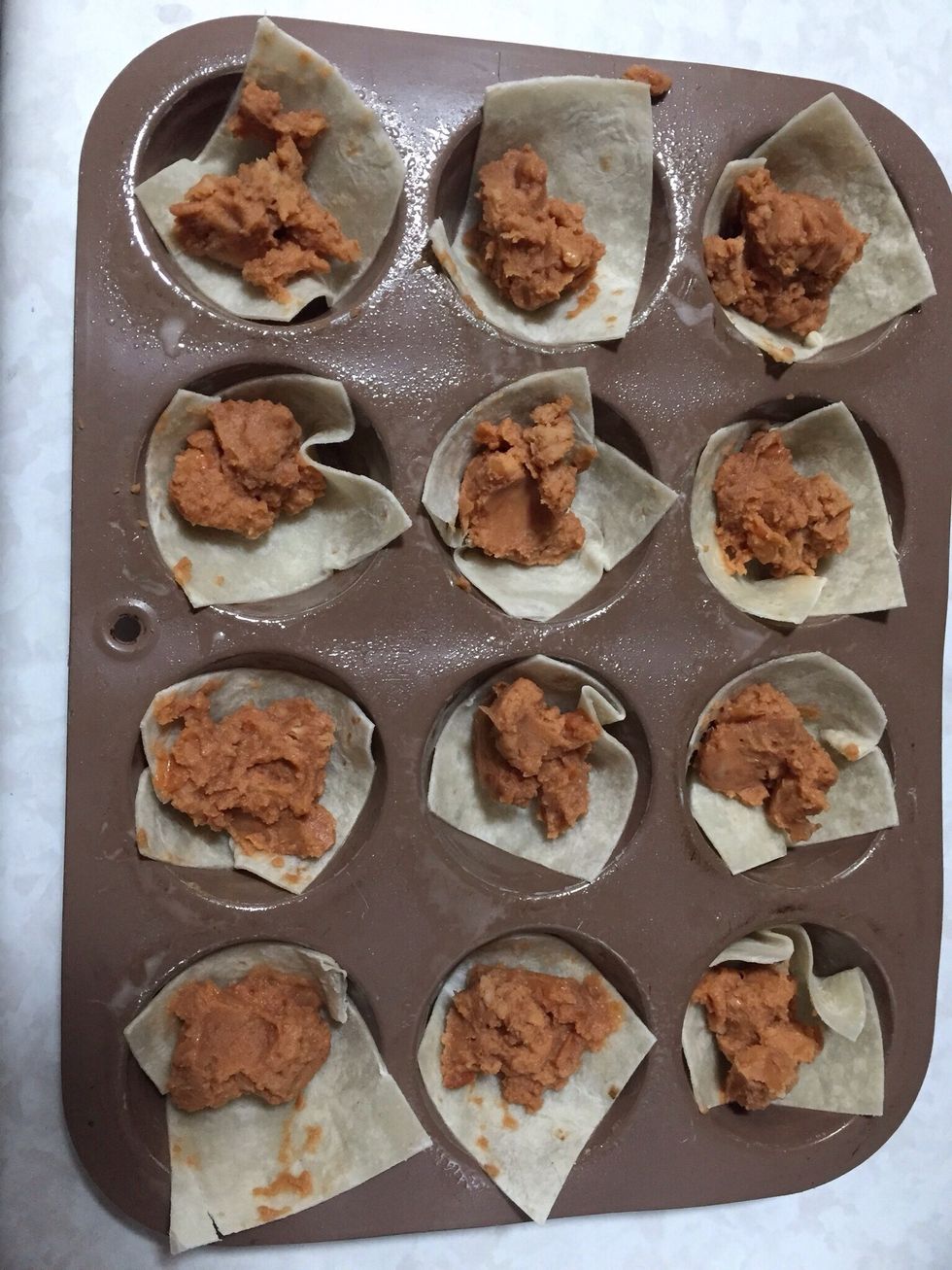 Add a Tbsp 'ish of refried beans on each piece of tortilla.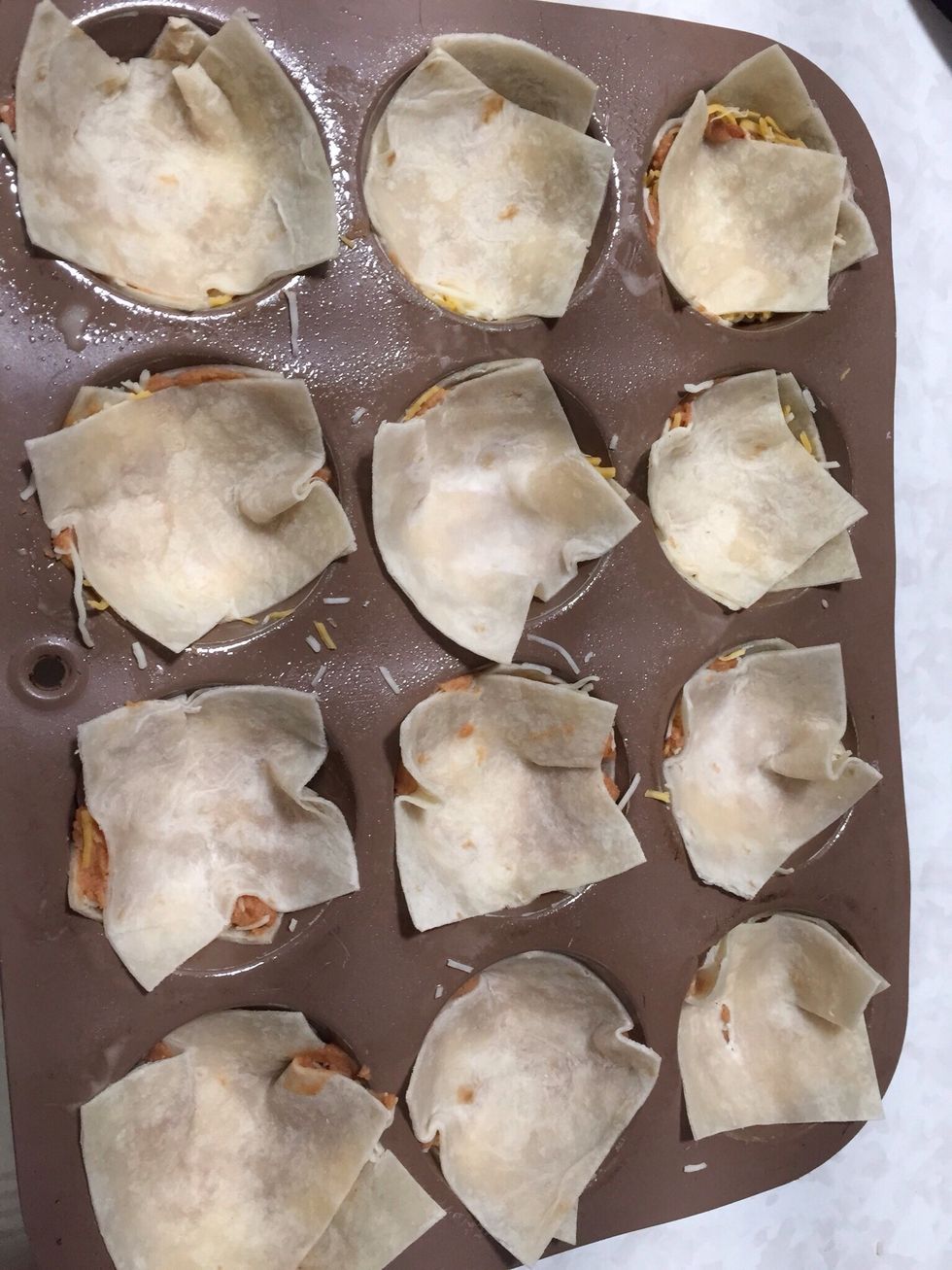 Place second tortilla piece on top of beans, pressing down to make a 'bowl' shape. Bake in 350 oven for 15 minutes.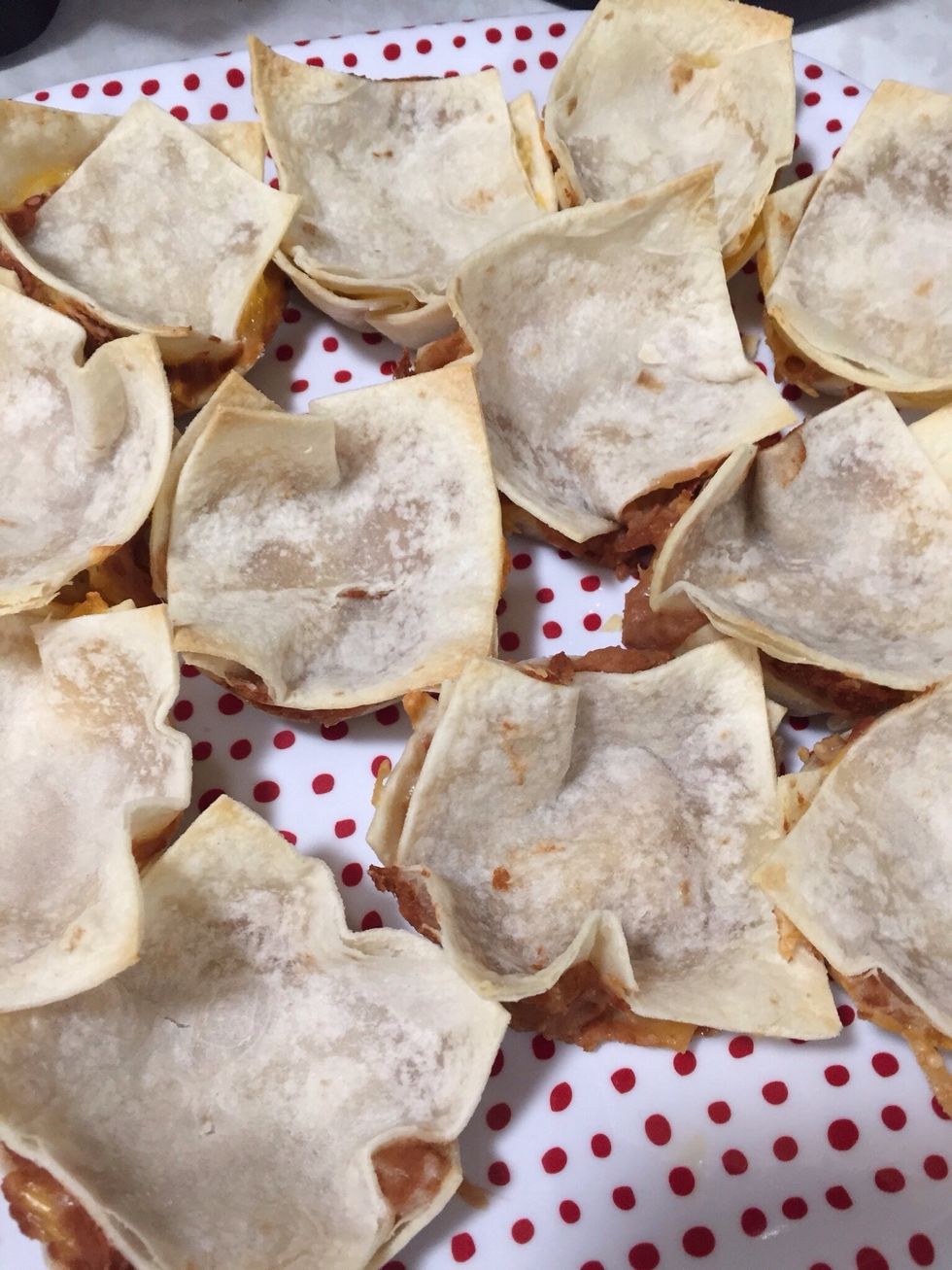 Ready to fill....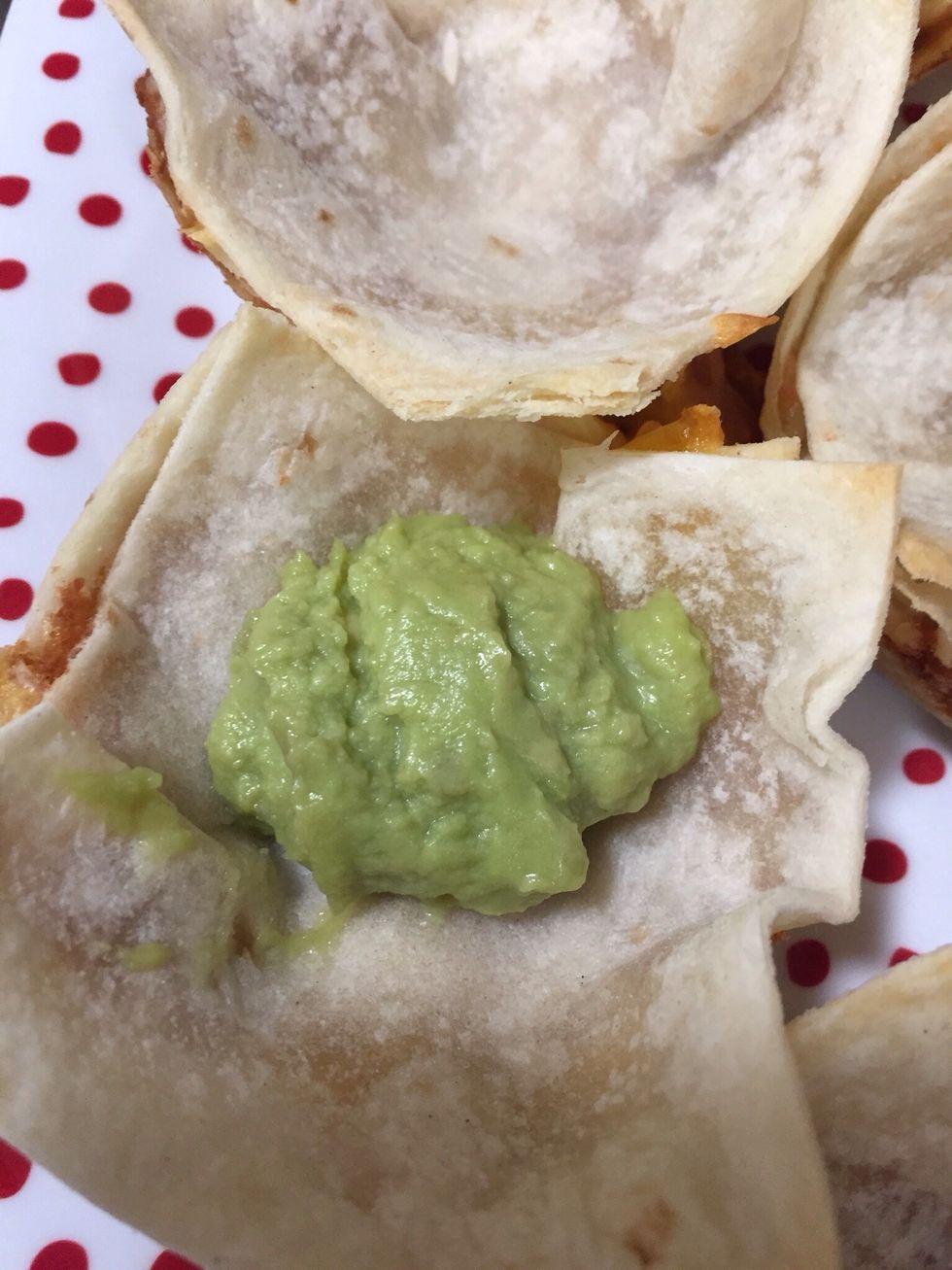 Add dollop of quacamole....
Sour cream....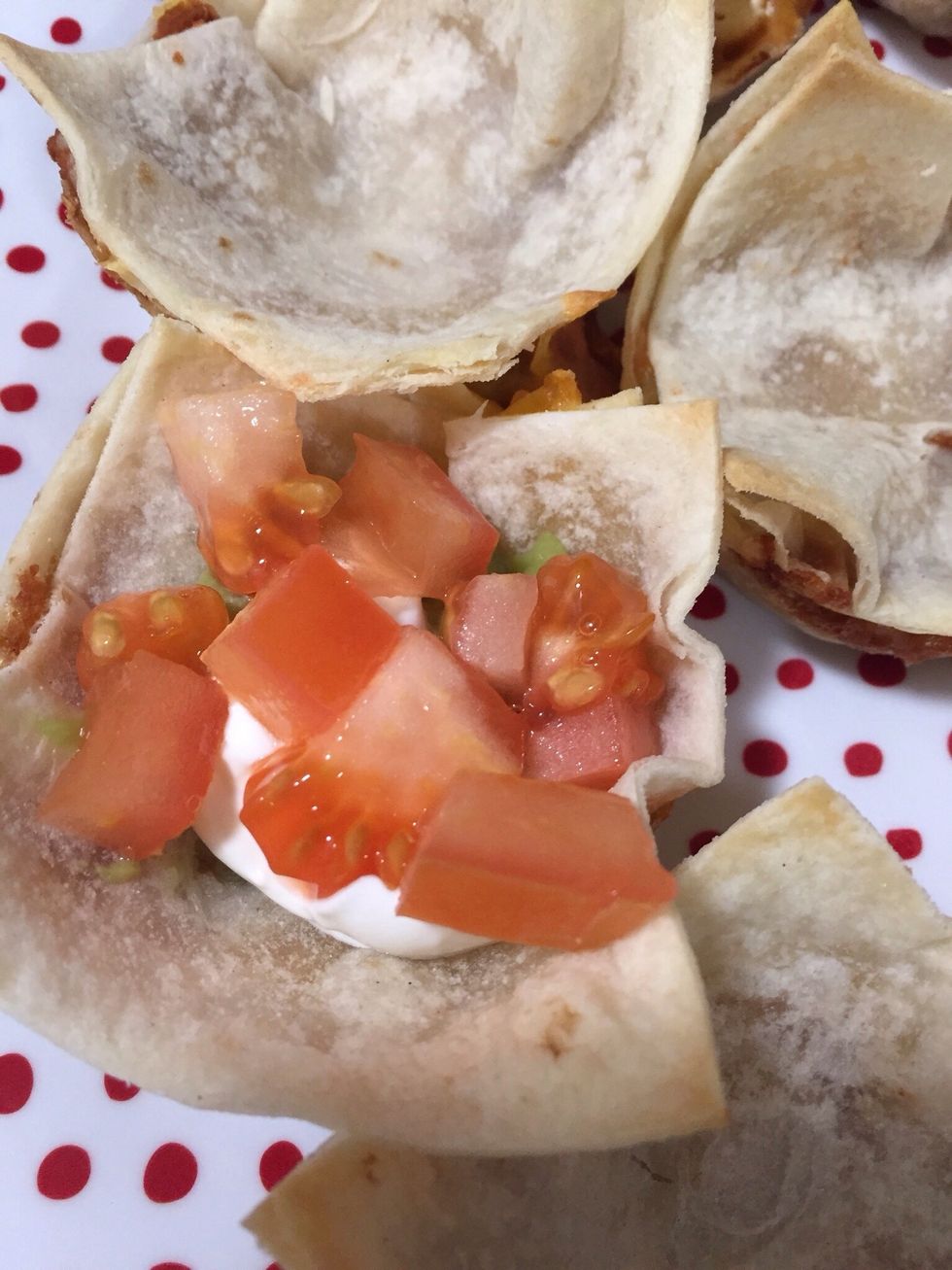 Chopped tomatoes...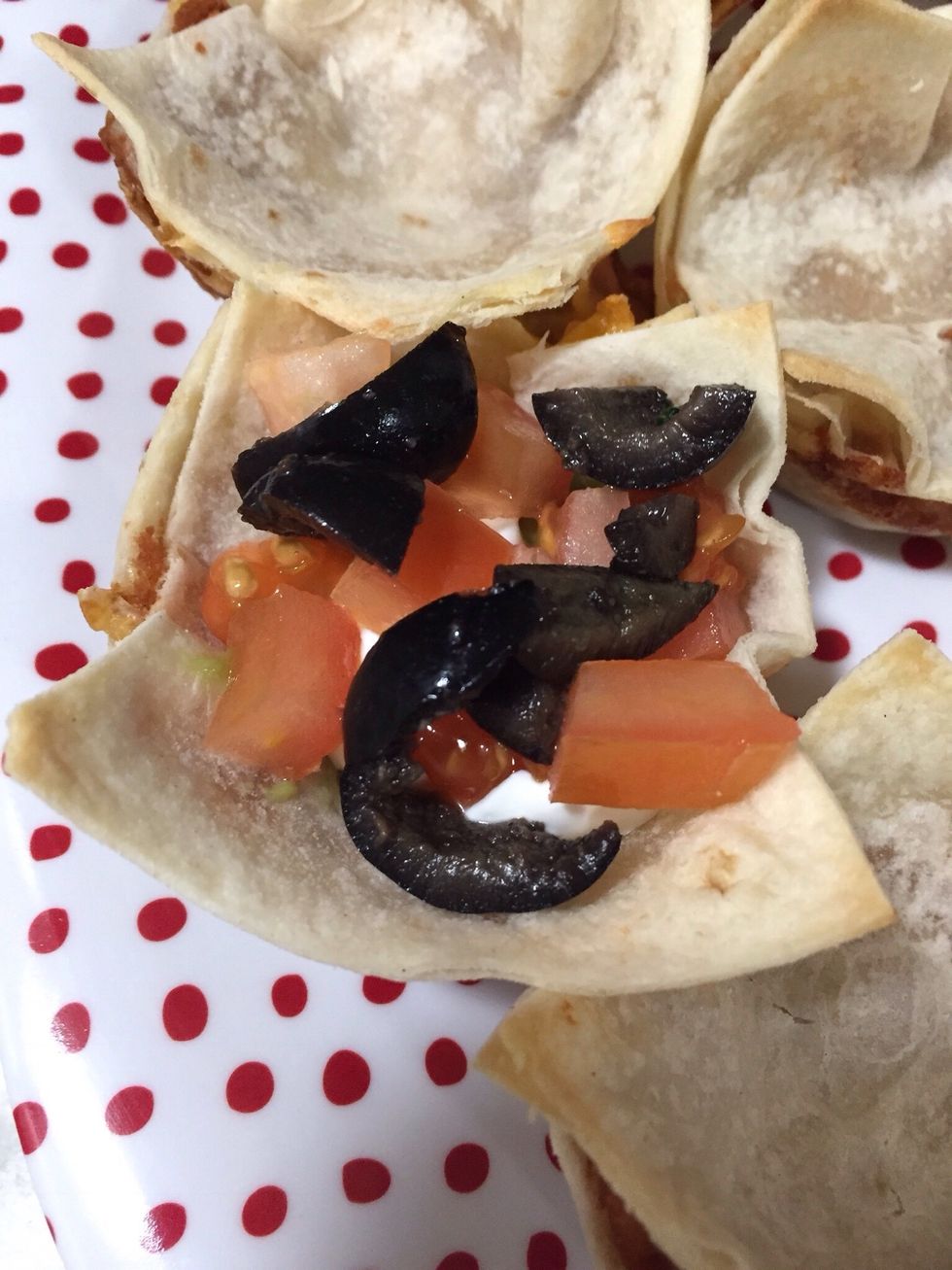 Sliced olives....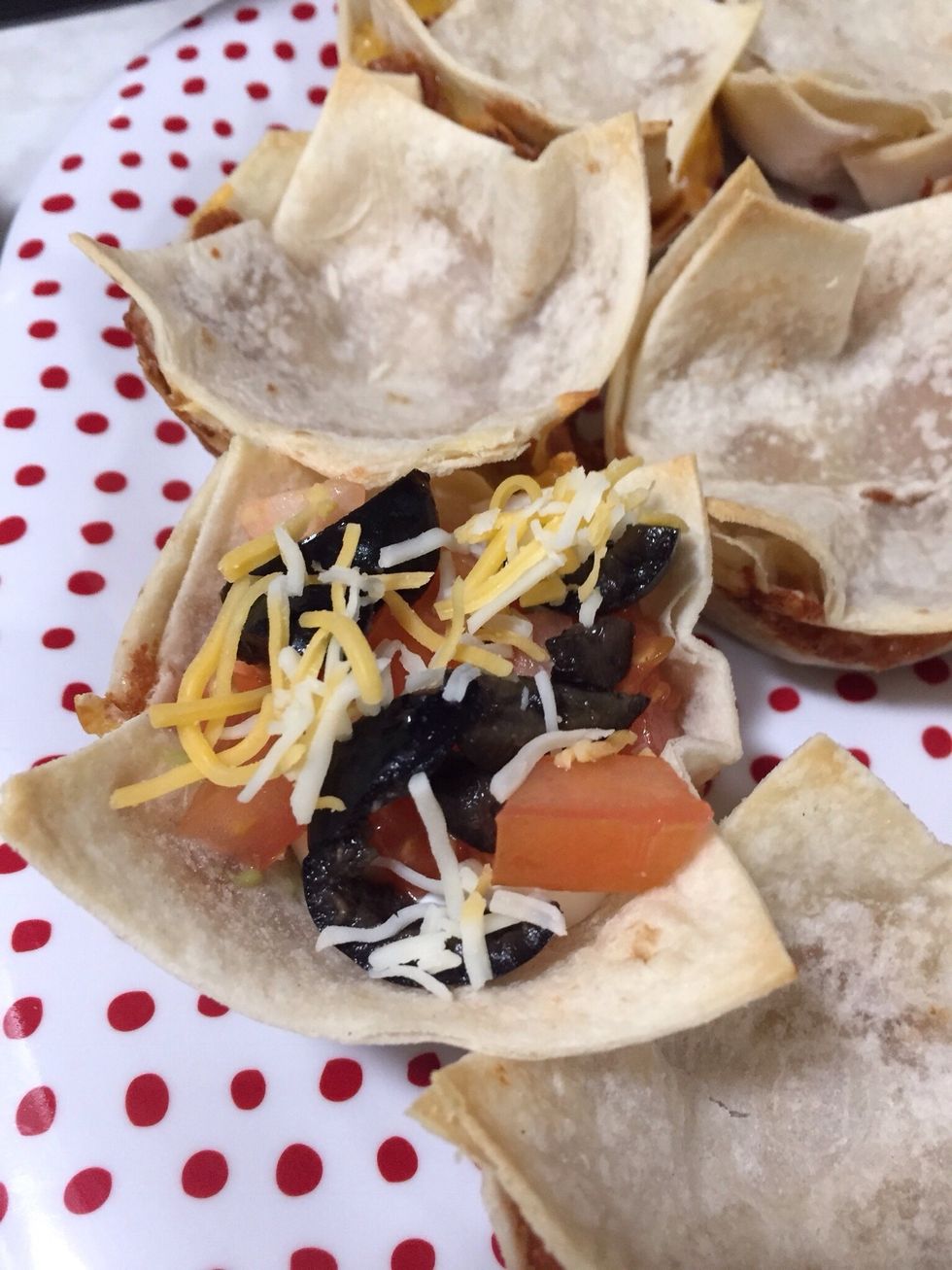 Sprinkle of shredded cheese, or bit of salsa.
Ready to serve!
Flour Tortillas
Refried Beans
Shredded Cheese
Quacamole
Sour Cream
Olives
Chopped Tomatoes
Salsa