You can literally make this extremely easy cake in under 5 minutes. Prepping takes 3 minutes, and 'baking' takes 2. Hope you enjoy this recipe!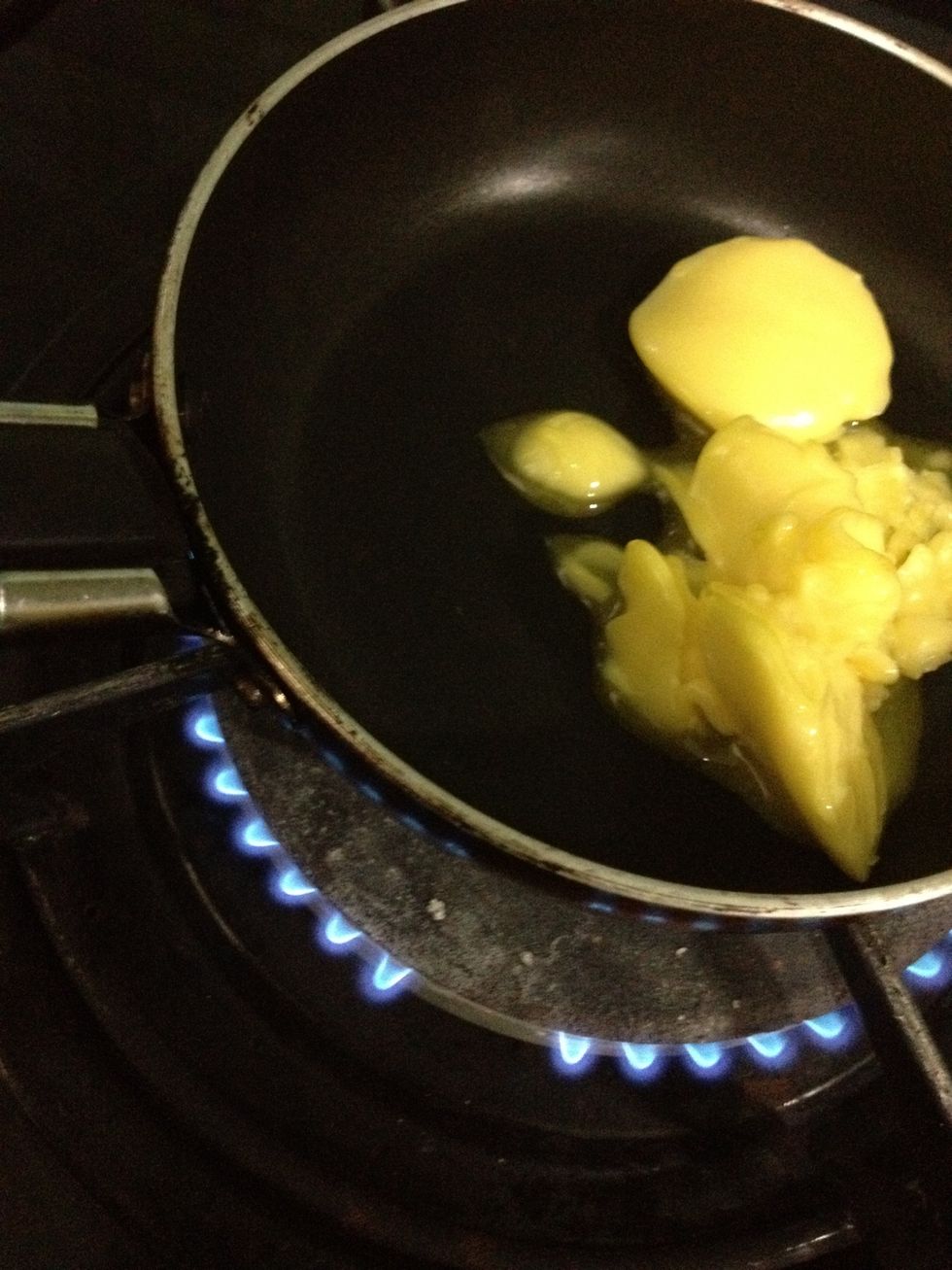 Melt your butter in a little pan.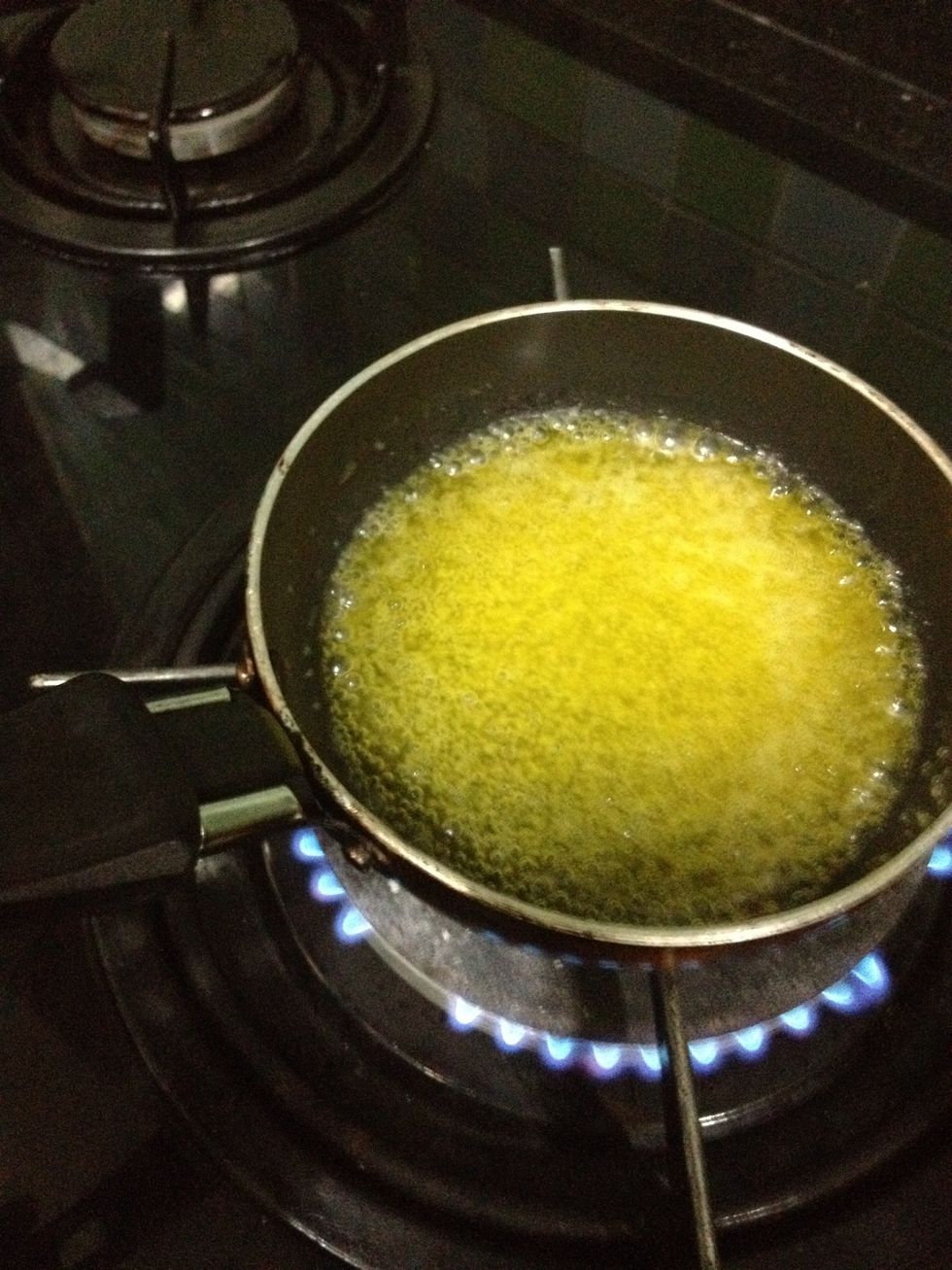 Like this.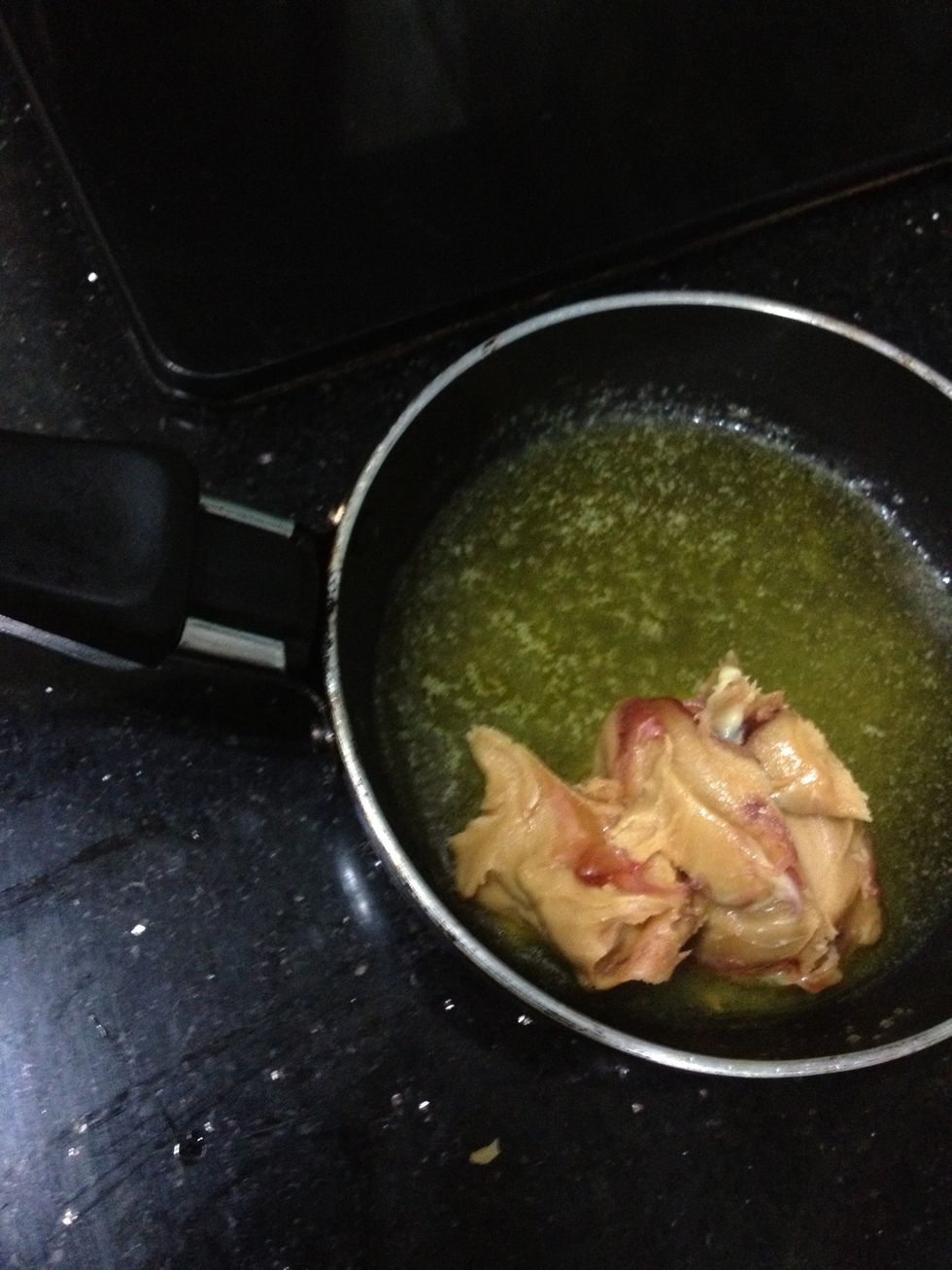 Then remove from heat and add in peanut butter/nutella. I used smooth and it had a little jam it in. My sister likes it that way. :)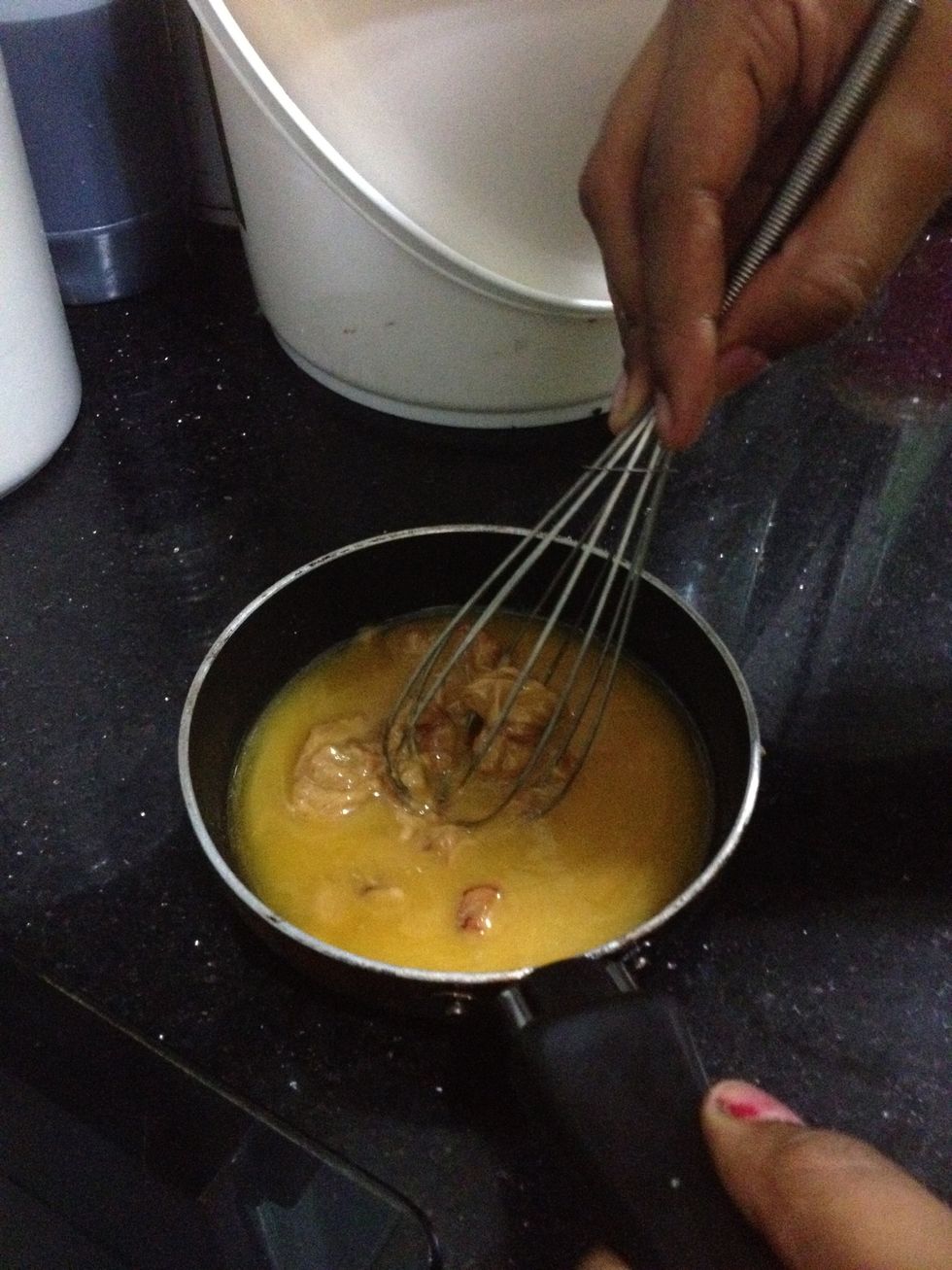 Mix together.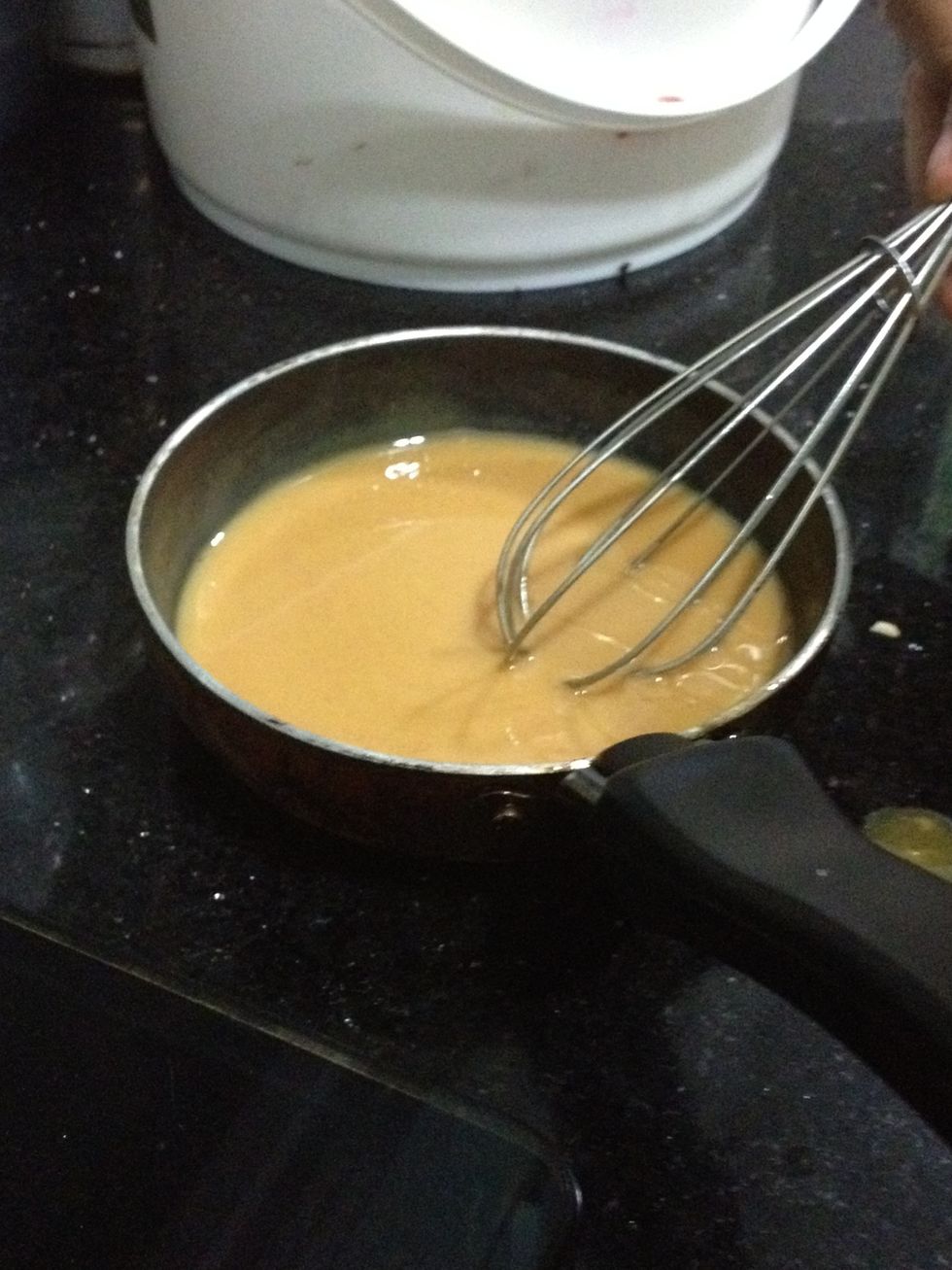 Once you get a smooth consistency with everything mixed in, you're done. Set aside.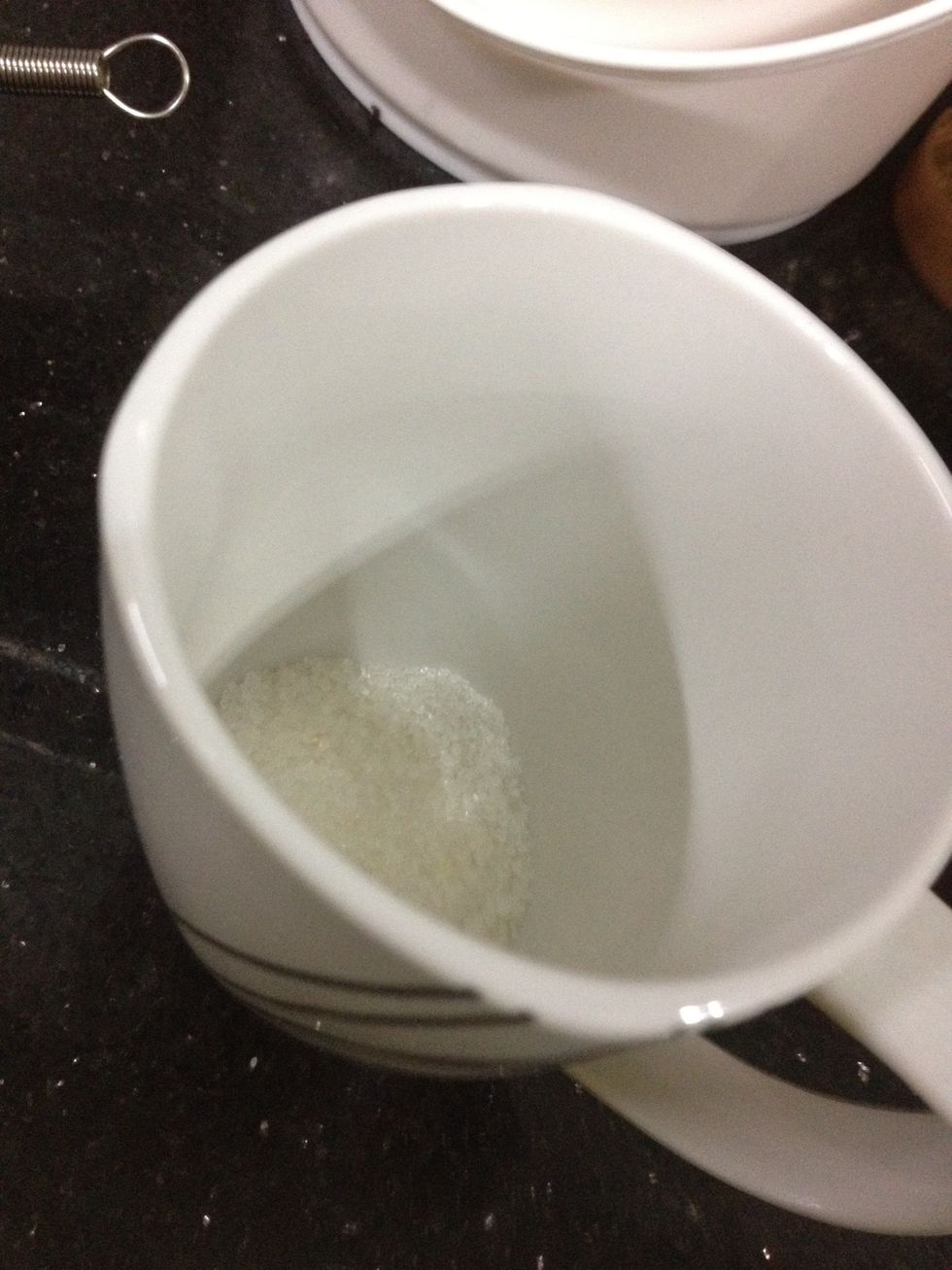 In your mug, make sure it's microwave safe, add in sugar, egg and vanilla.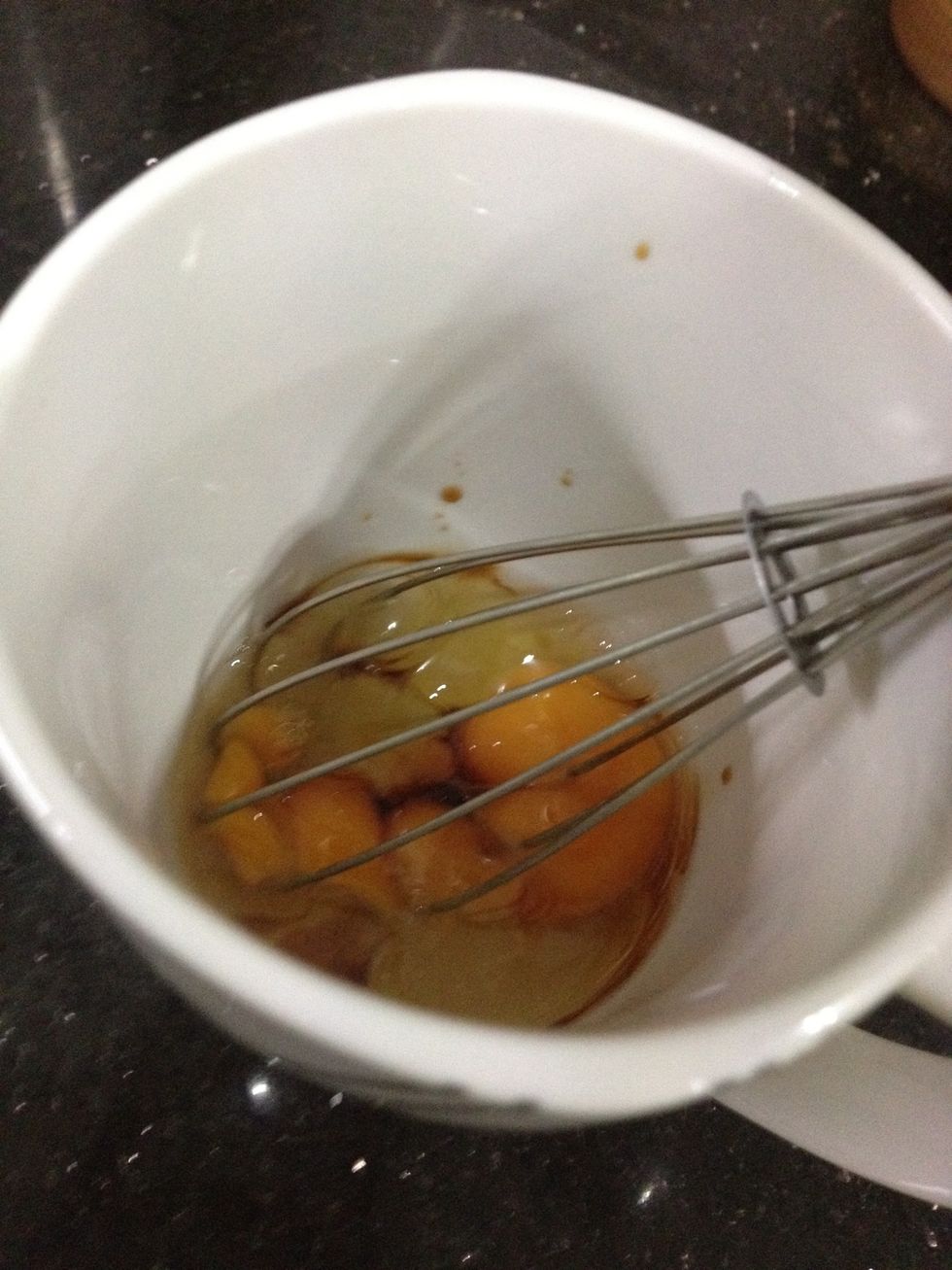 Whisk!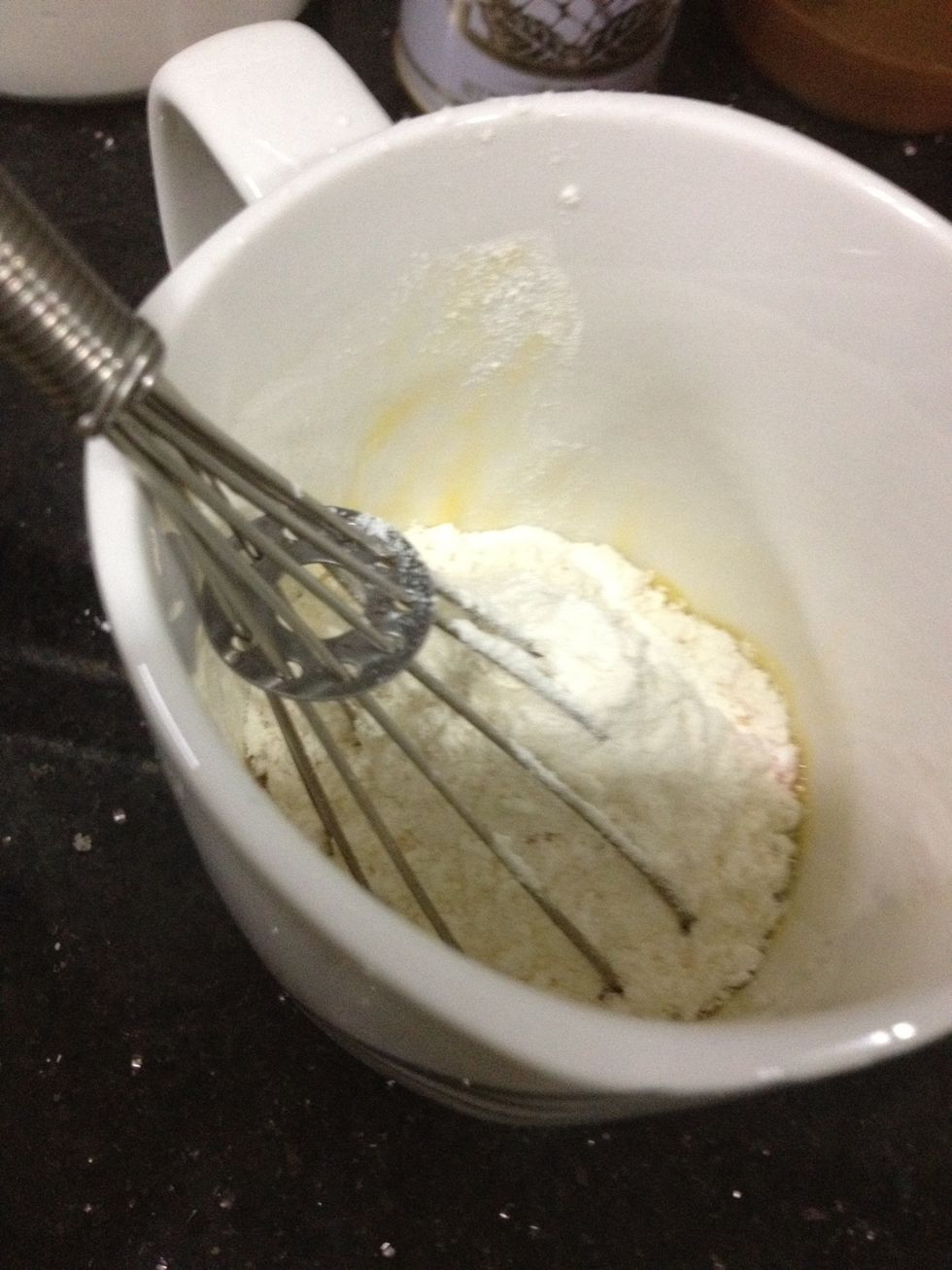 Then add in flour.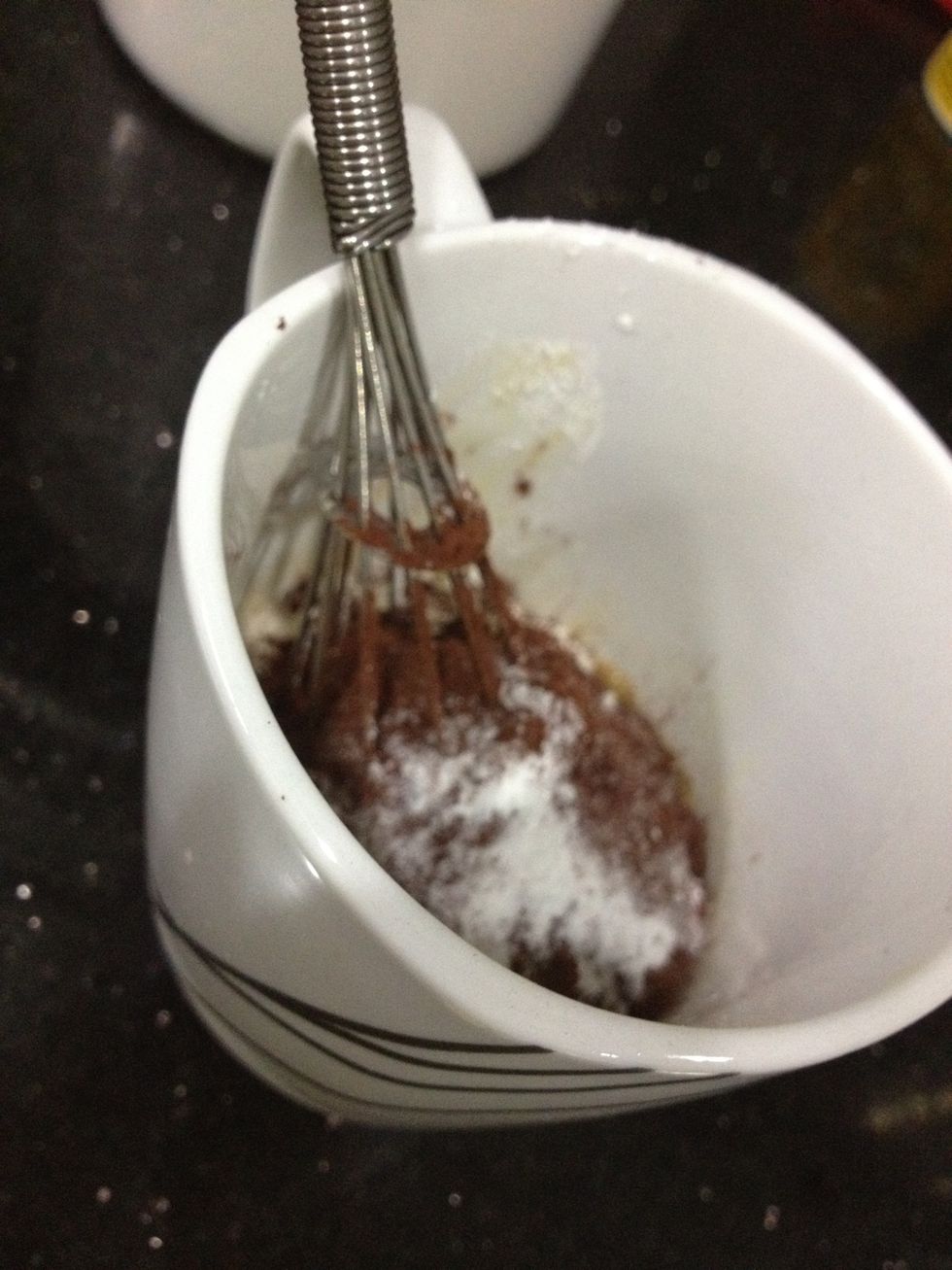 Along with powders and salt.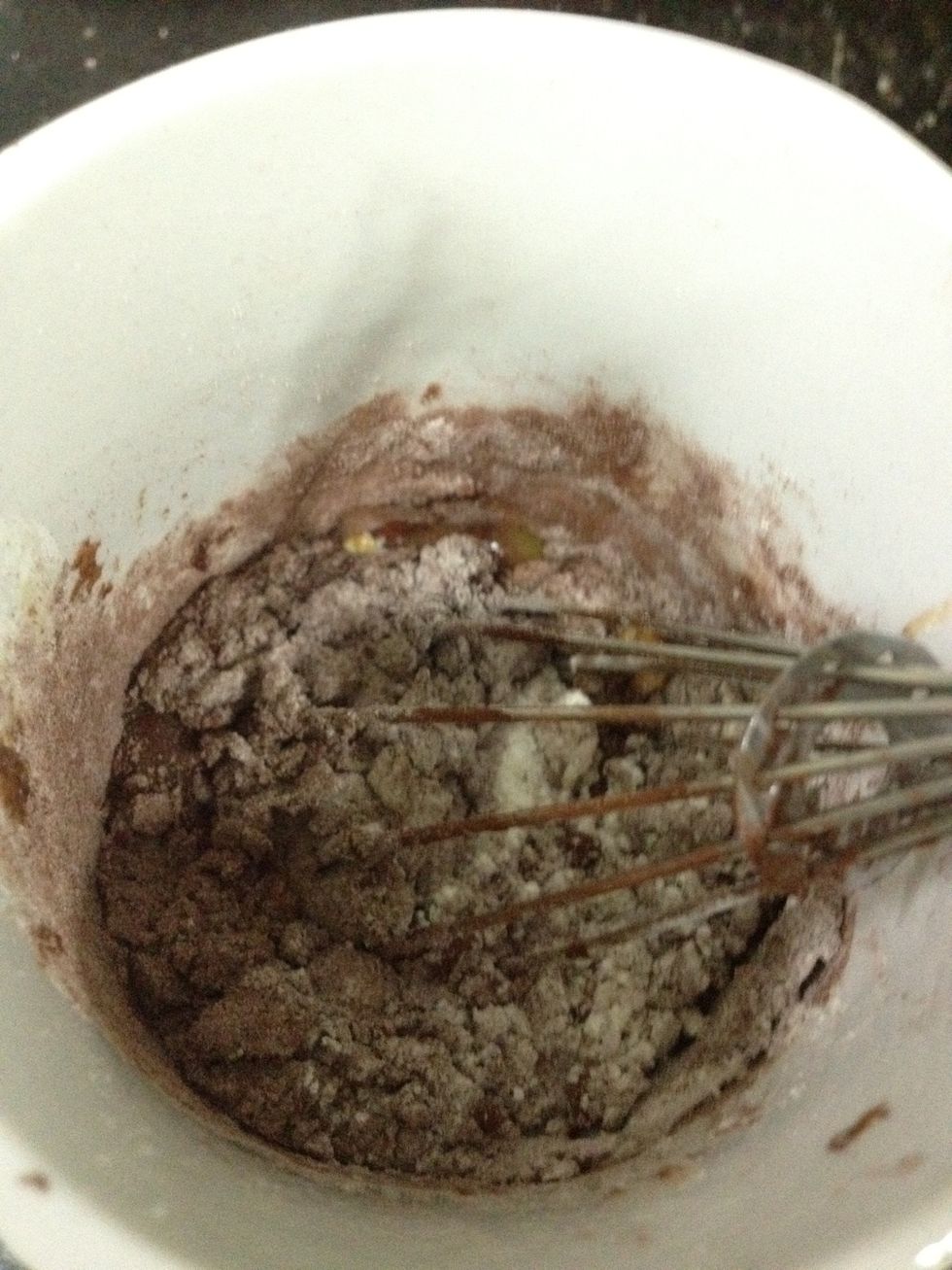 Mix! But remember not to overmix!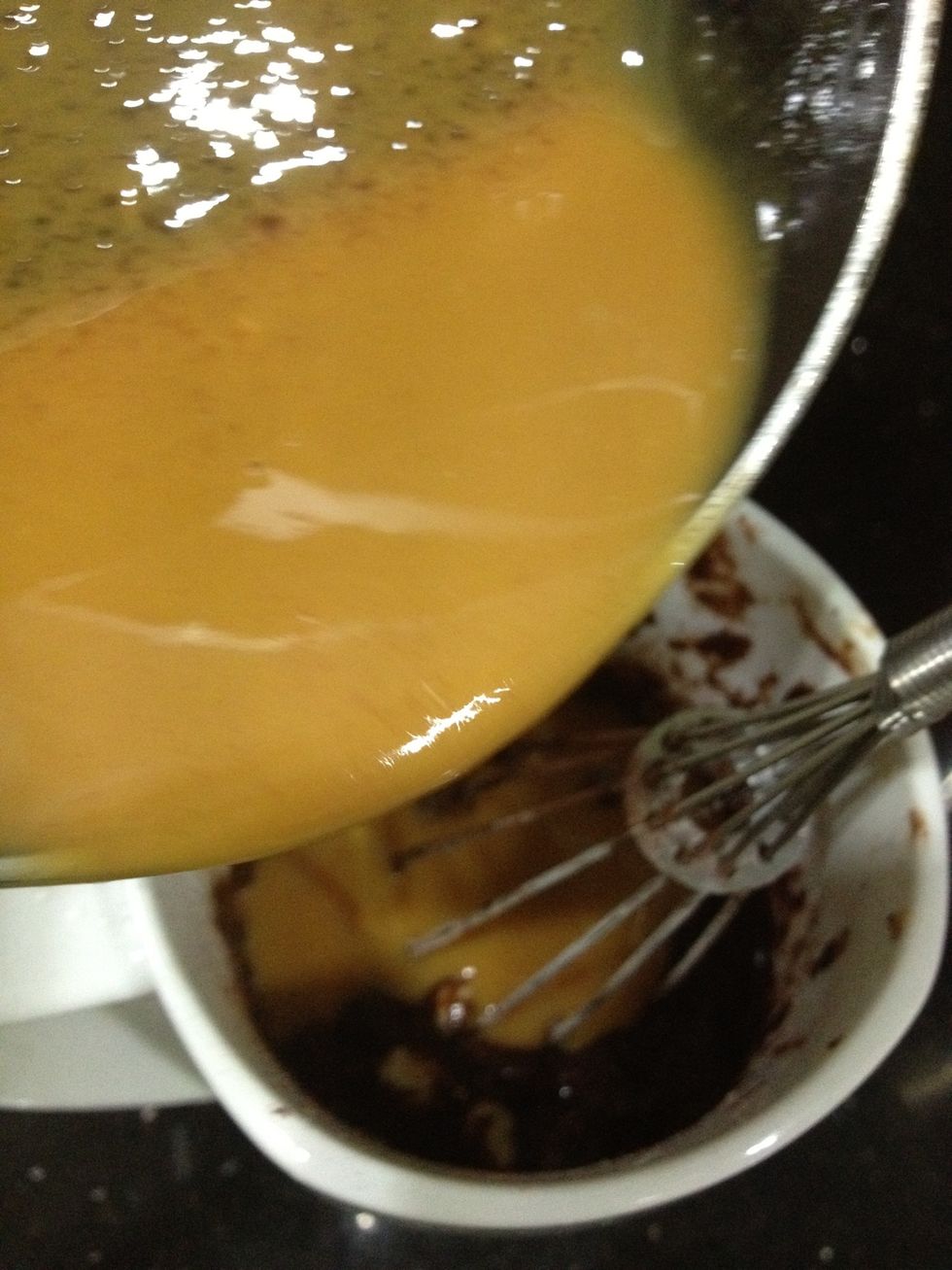 Then add in your peanut butter mixture into your mug.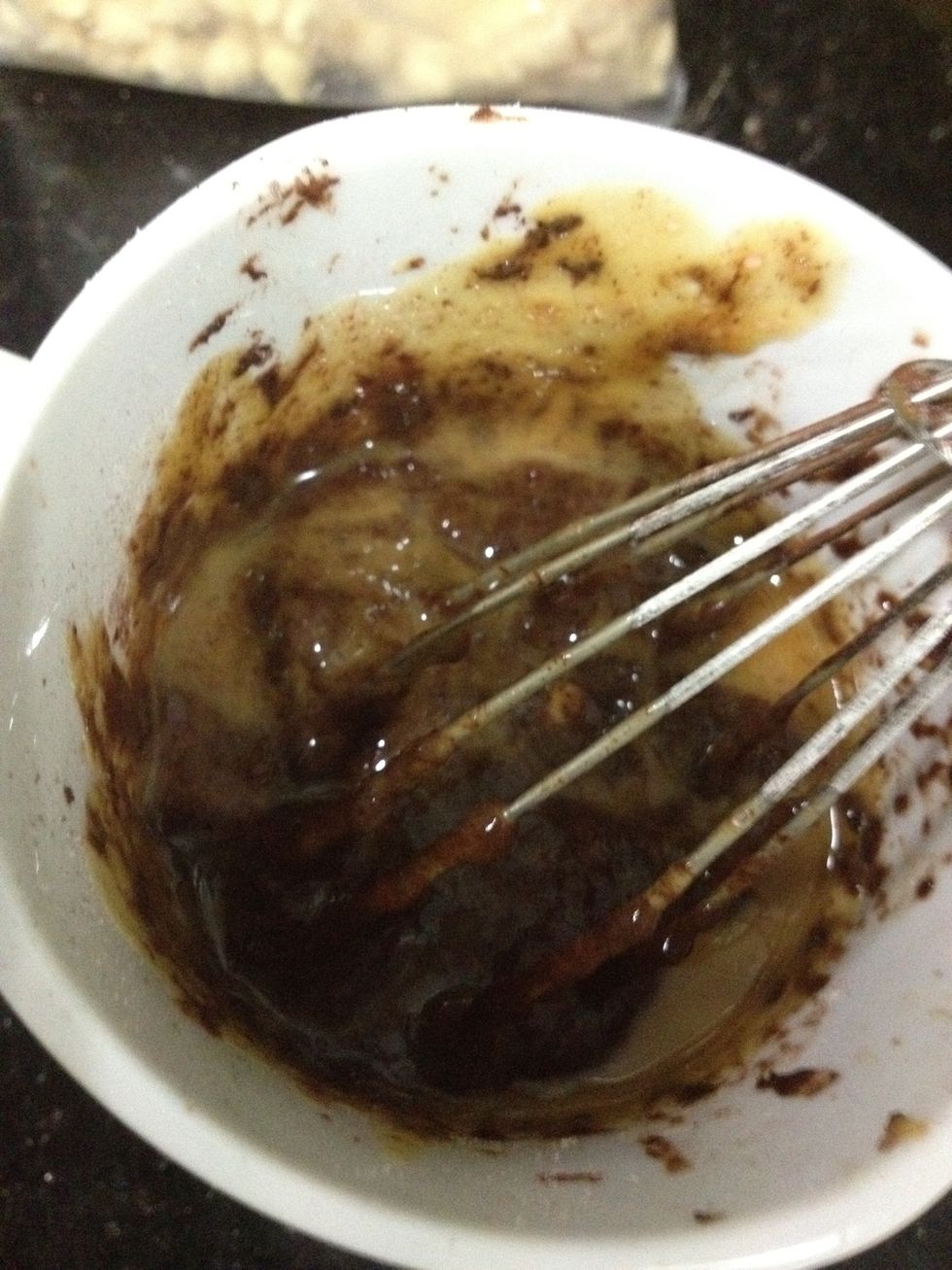 Mixxxxx.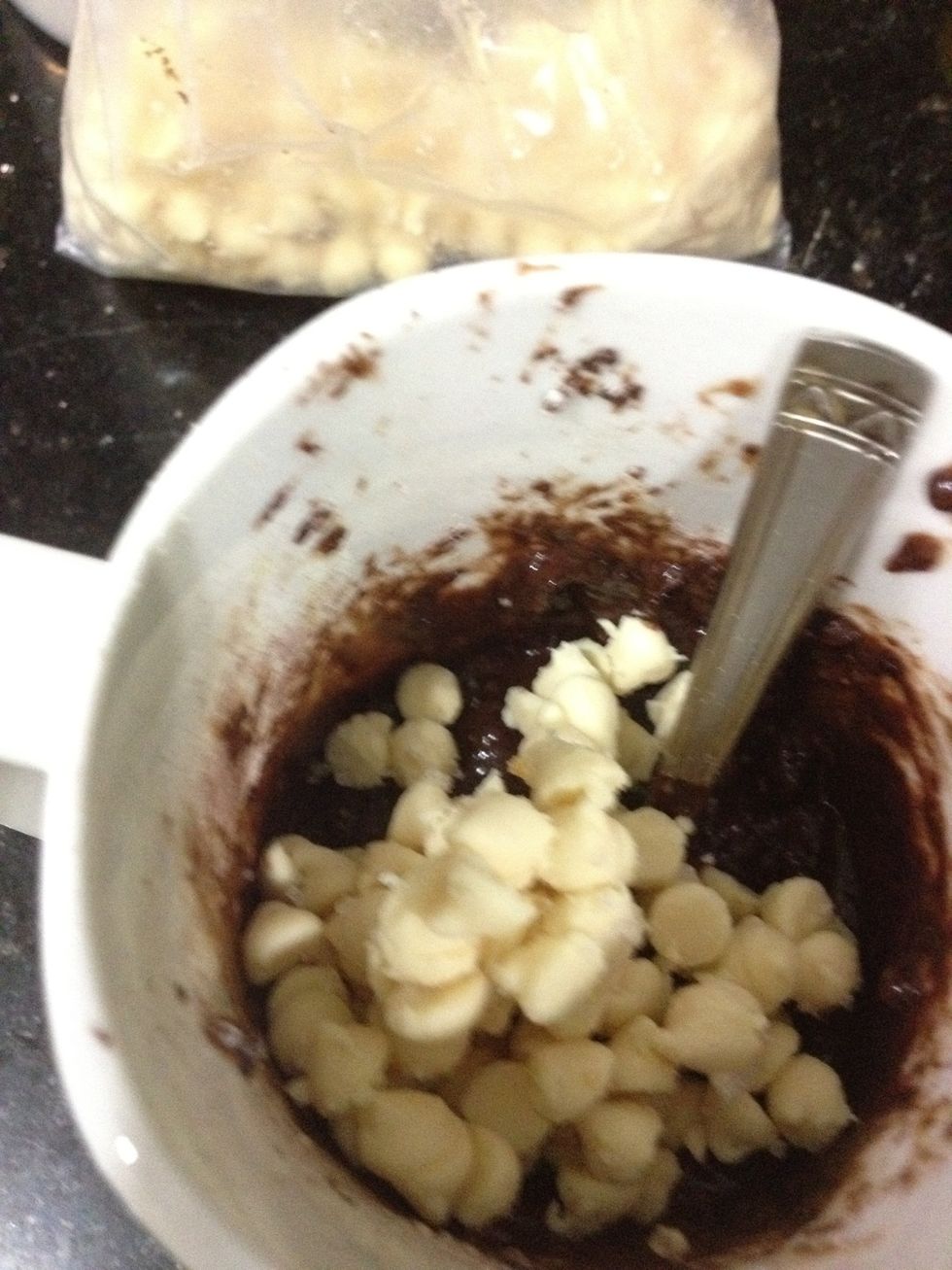 Add in chocolate chips. Again, this was for my sister and she prefers white chocolate chips. :) Anything works.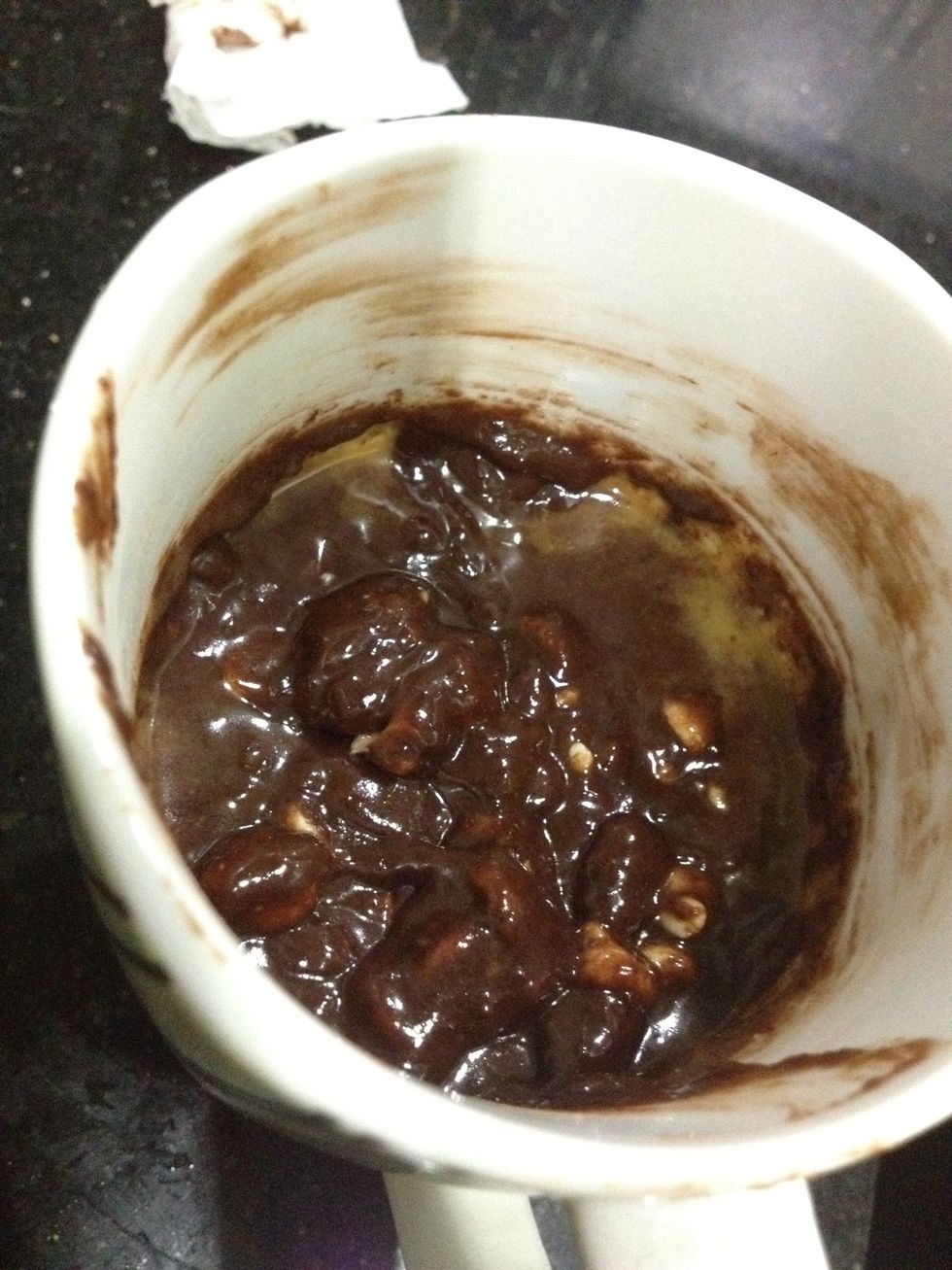 Done.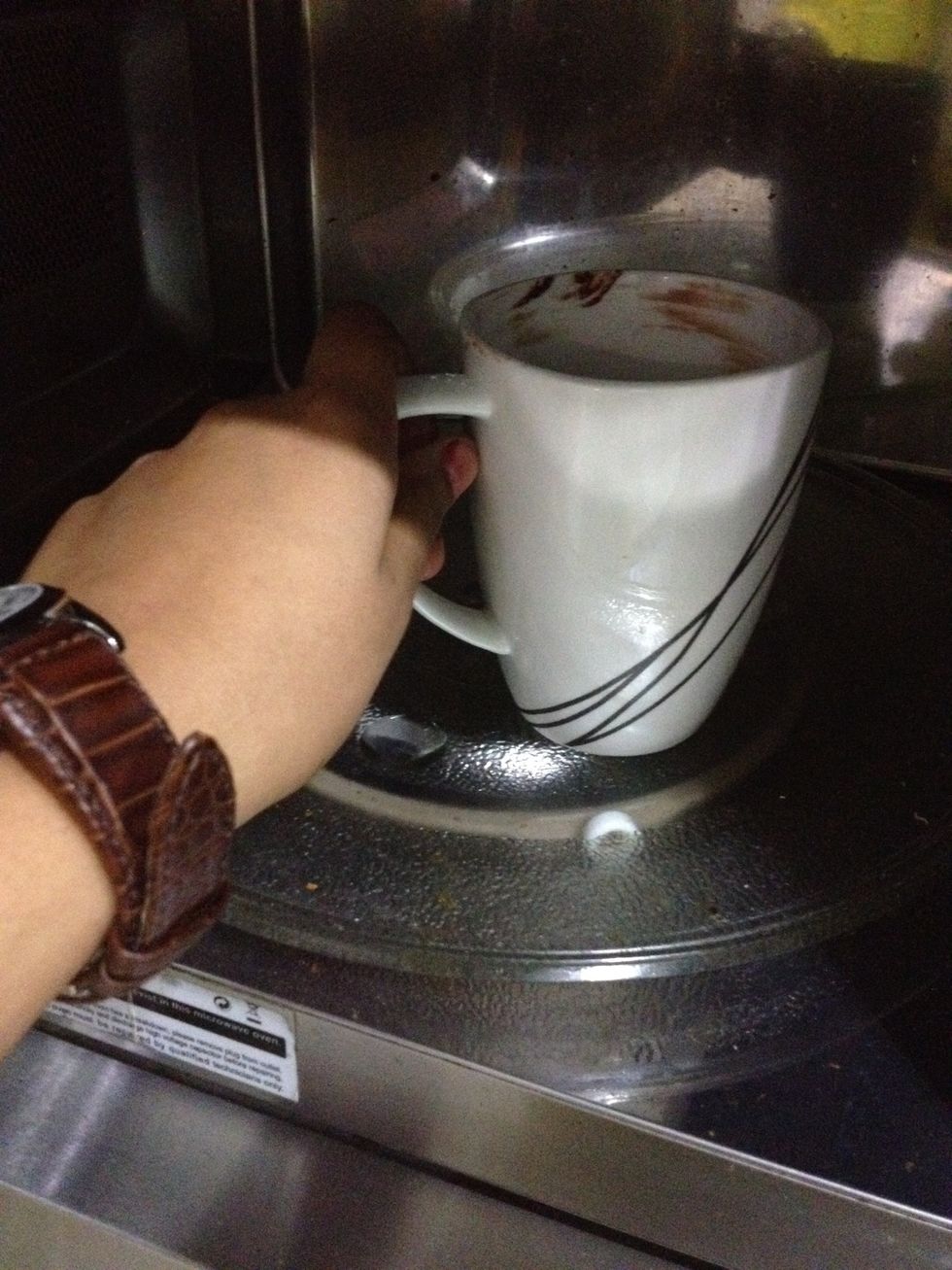 Place it in your microwave. And no..... I'm not a man. That was my dad's watch. I have no idea why was I wearing that when I was doing this....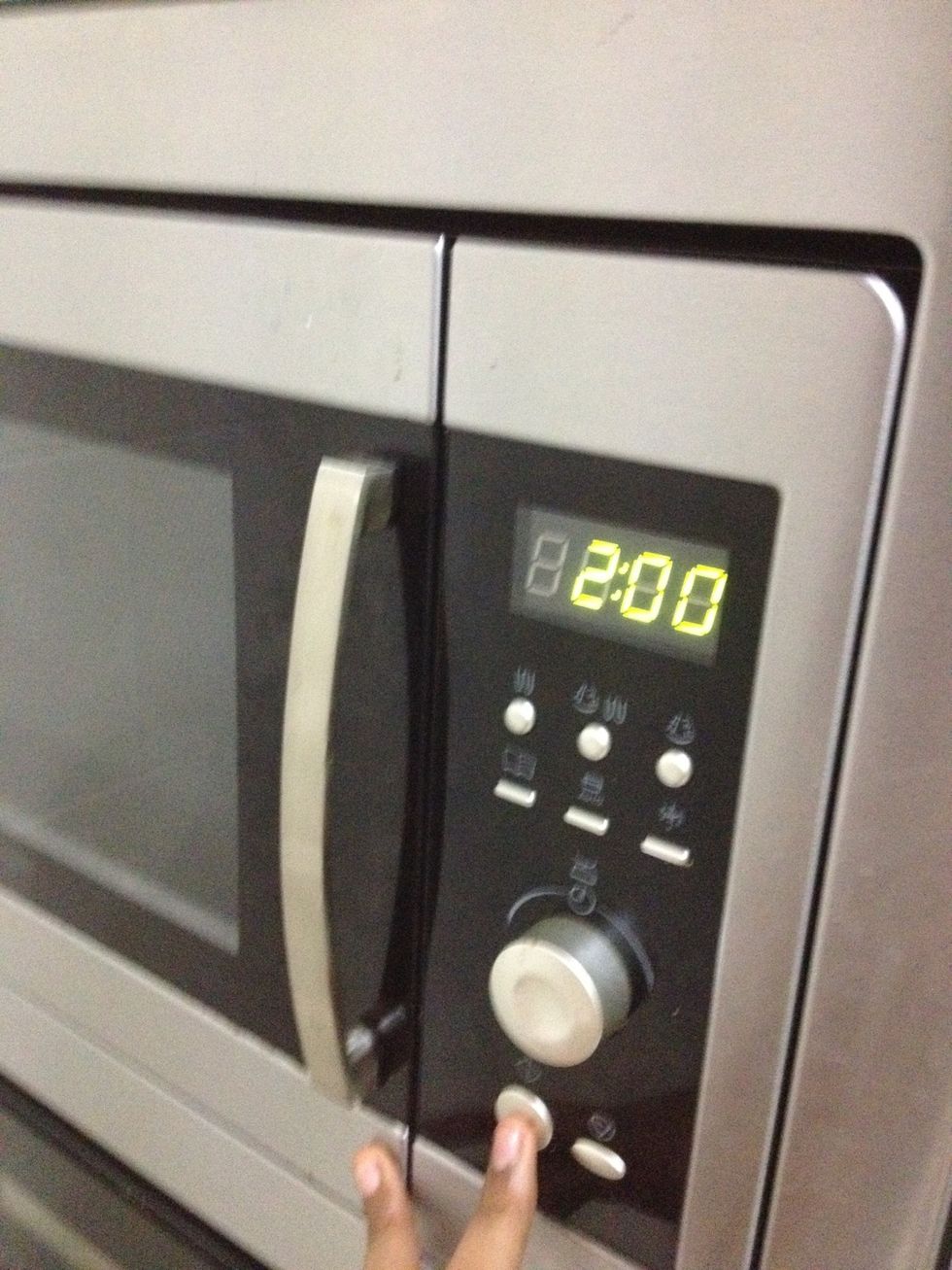 Two minutes! Different microwaves have different temperature and what not, so you could start from 1 minute and work from there.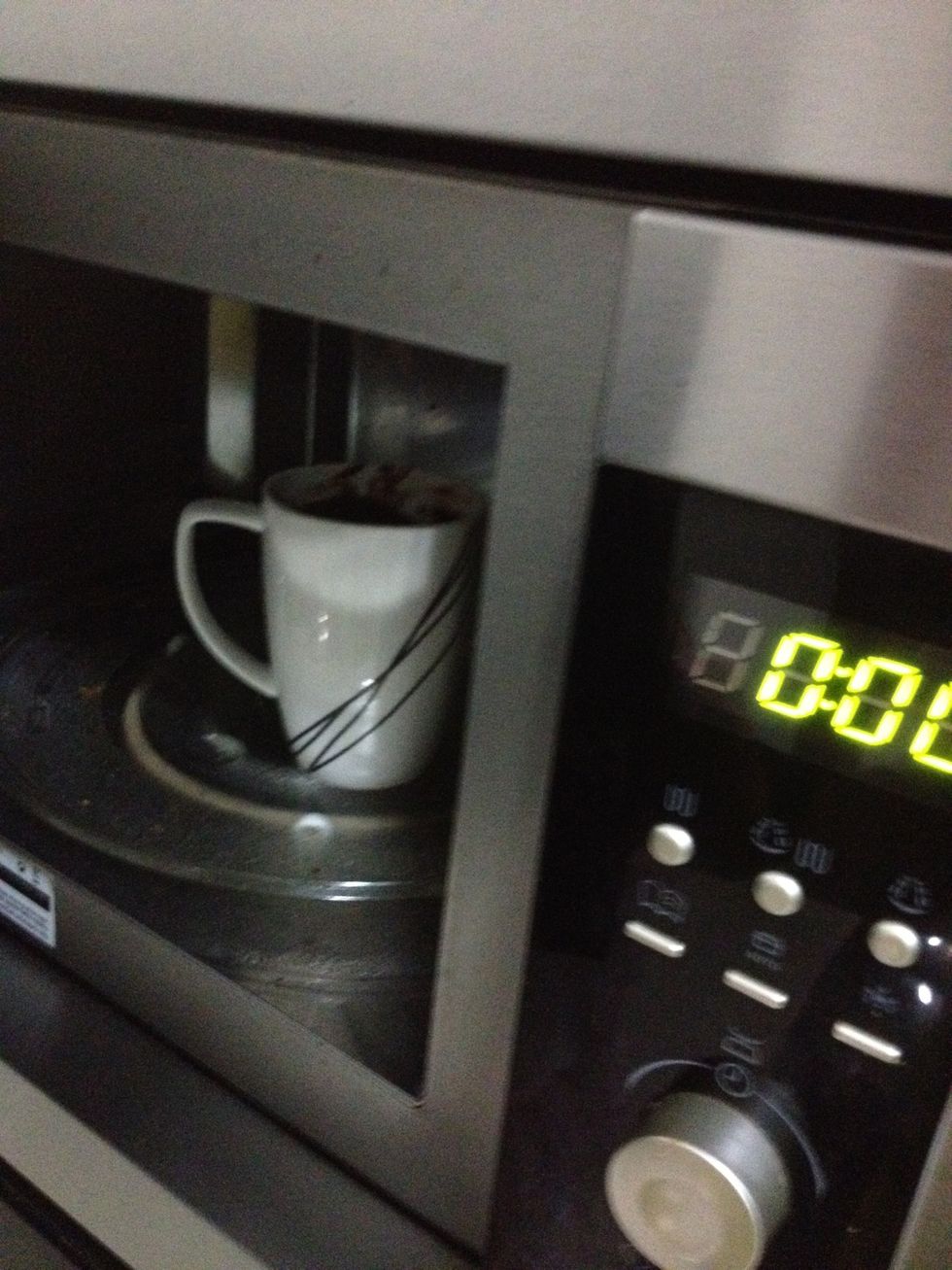 After two minutes.... Be careful! Your mug would be pretty hot!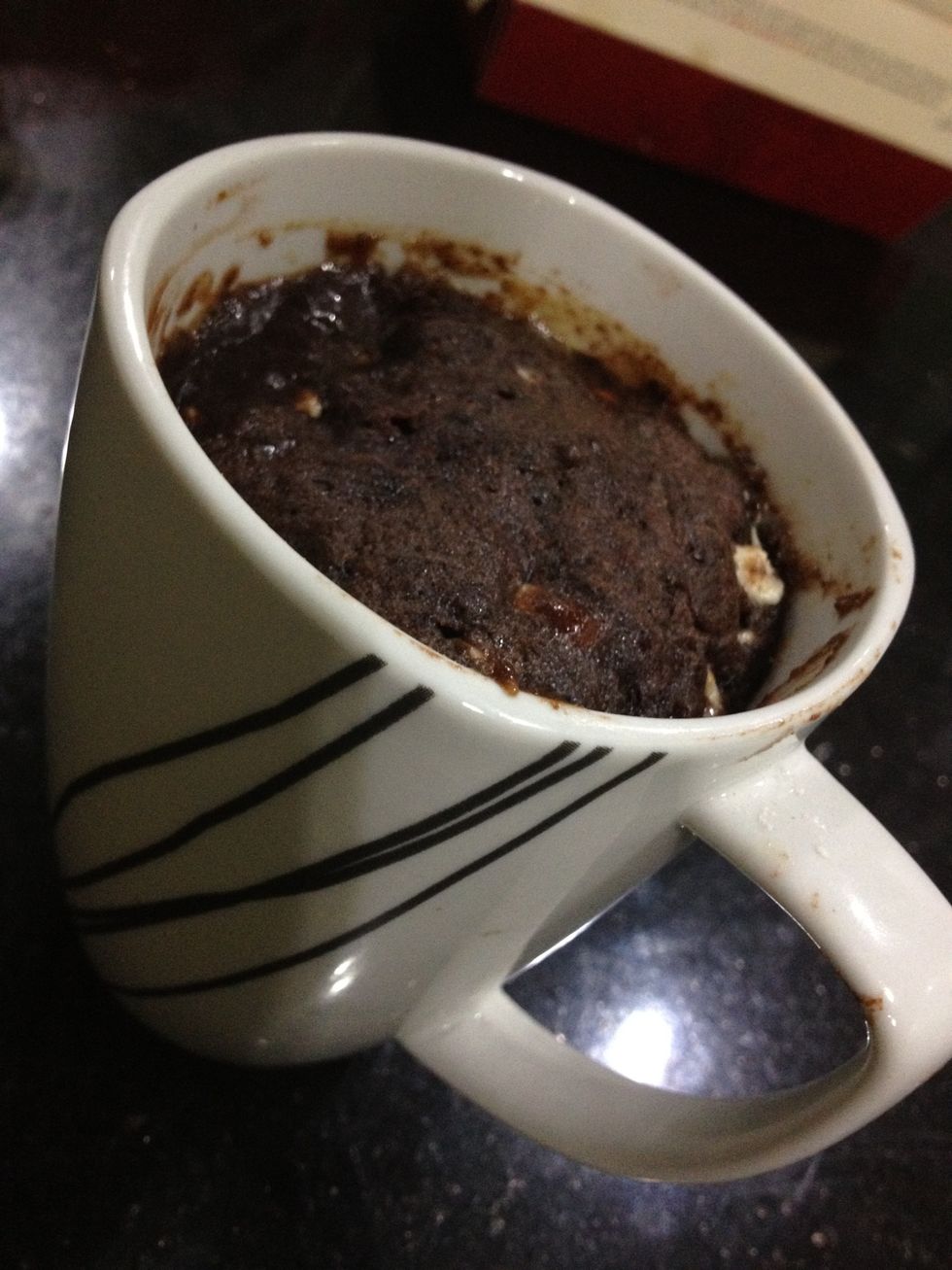 🎉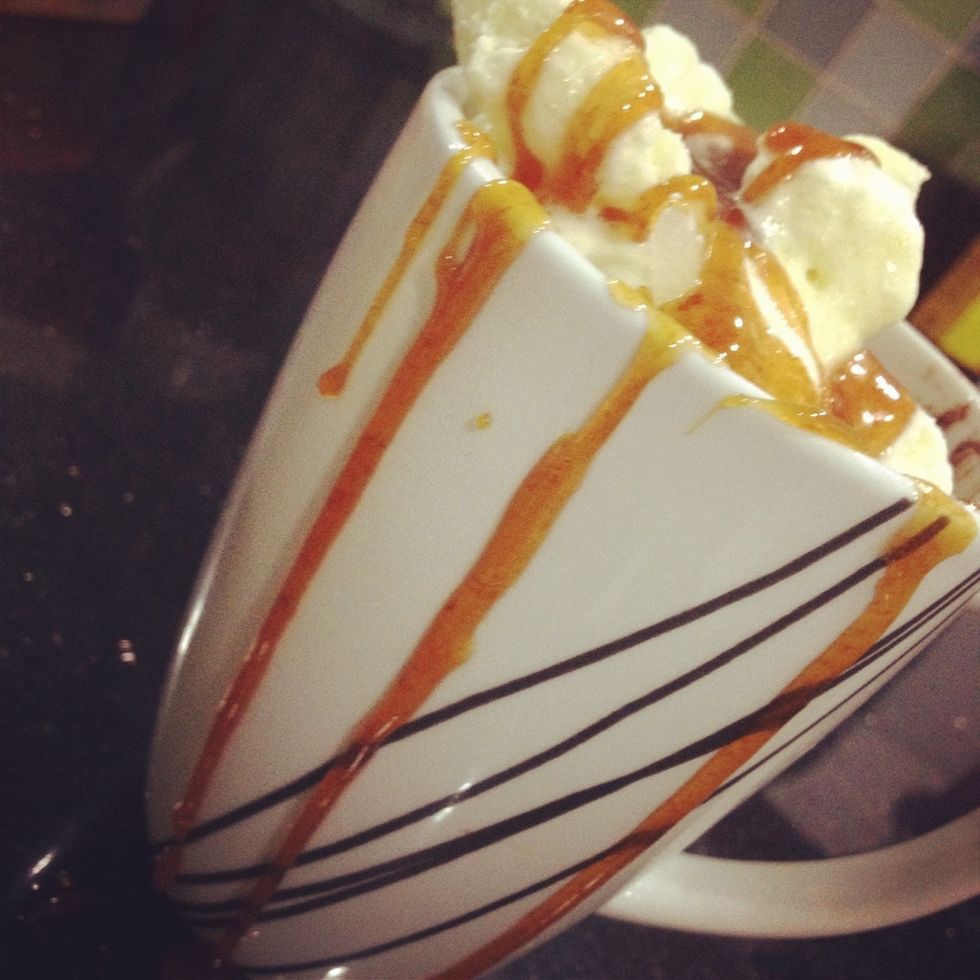 I like to serve it with vanilla ice cream and caramel or hot fudge. Didn't have hot fudge today. ):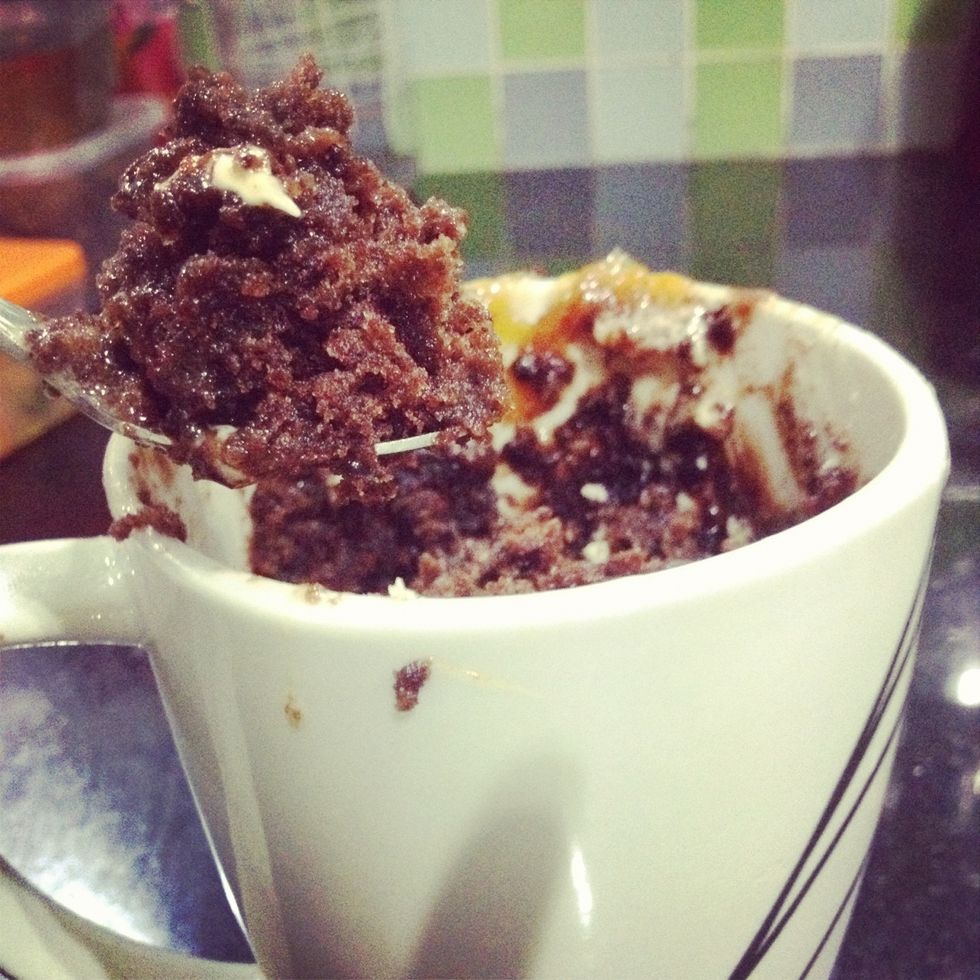 Give this a try! Have a great day. :) Follow me on instagram! @farahvaz
2.0Tbsp Butter
2.0Tbsp Peanut butter/Nutella
0.0tsp Vanilla
1.0 Egg
2.0Tbsp Sugar
3.0Tbsp All purpose flour
2.0Tbsp Cocoa powder
0.0tsp Salt
0.0tsp Baking powder
3.0Tbsp Chocolate chips