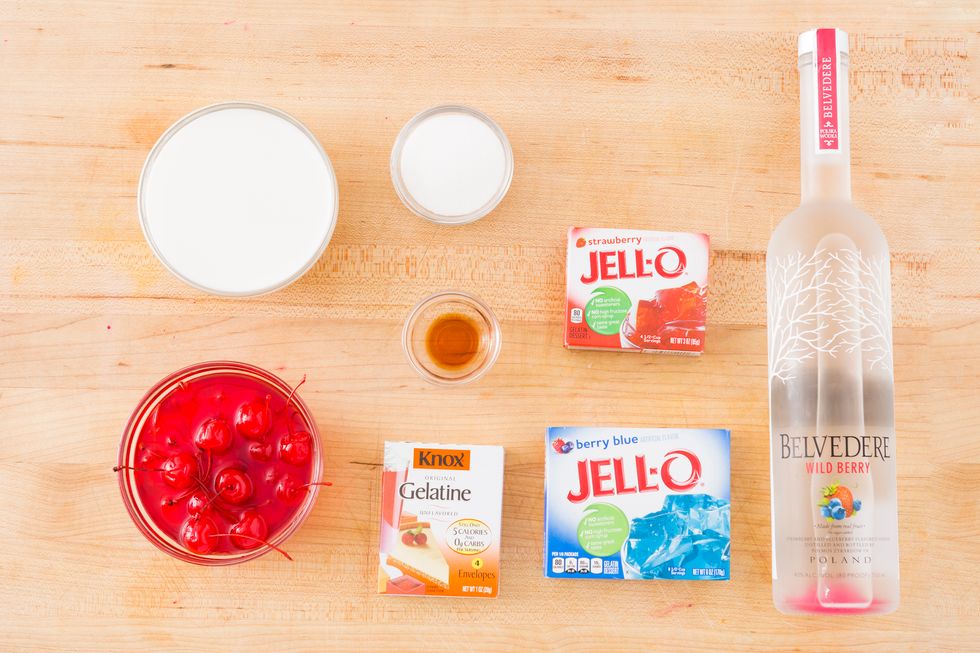 Gather your supplies.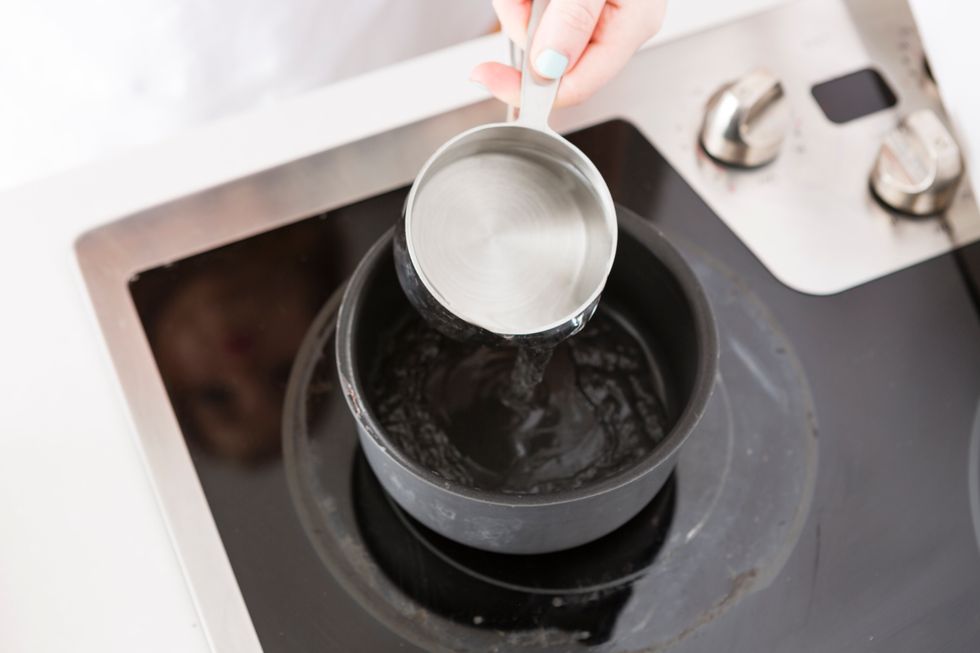 Bring 1/2 cup of water to a roiling boil.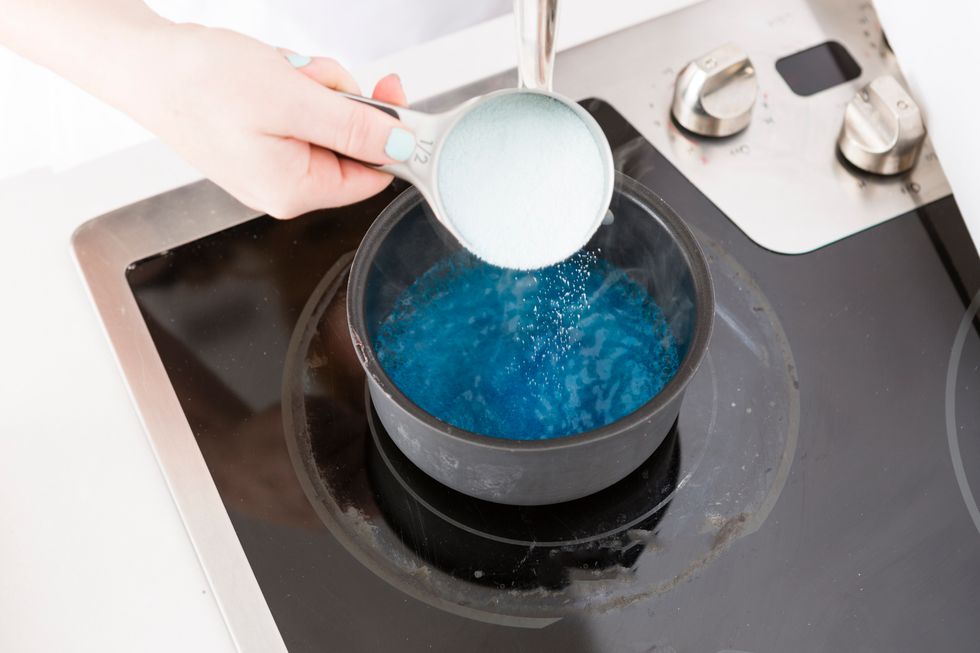 Add blue JELL-O to boiling water and stir two minutes or until completely dissolved.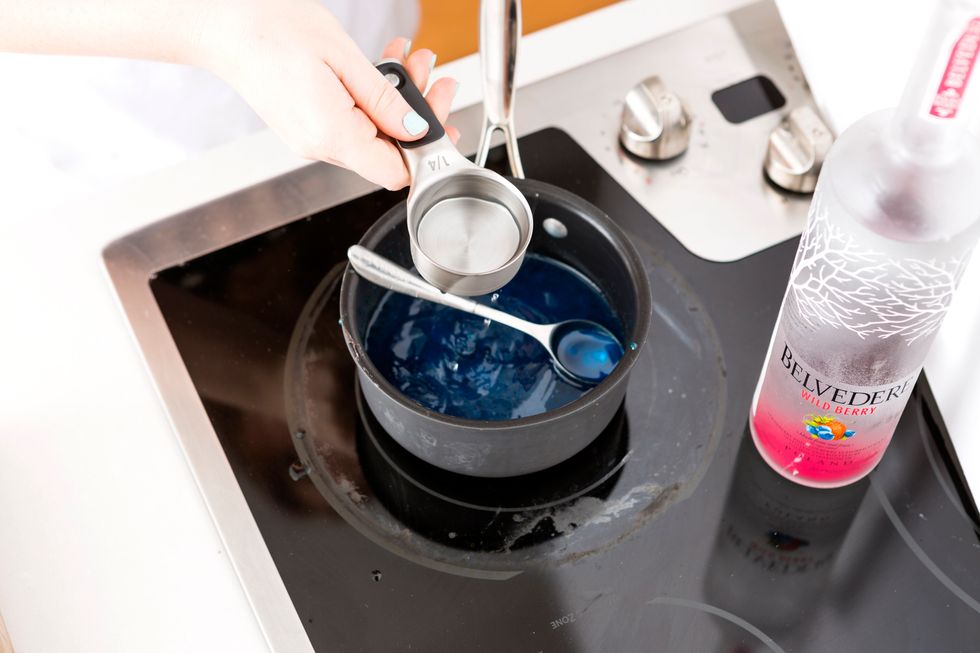 Stir in 1/4 cup of vodka.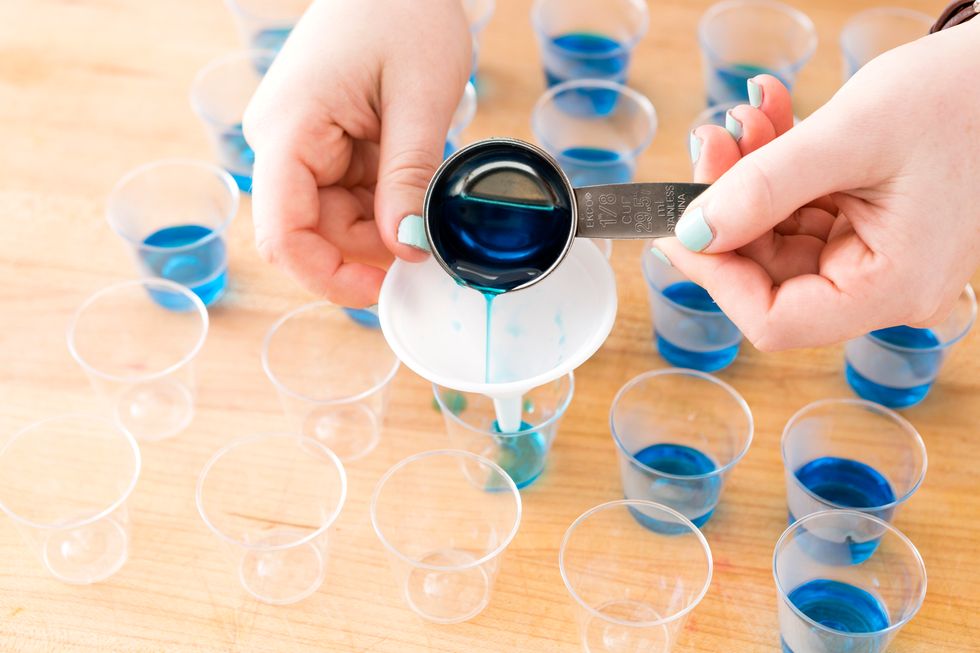 Spoon your blue JELL-O into small plastic shot glasses. We used a small funnel to reduce splashing. Refrigerate for about 15 minutes until blue layer is set.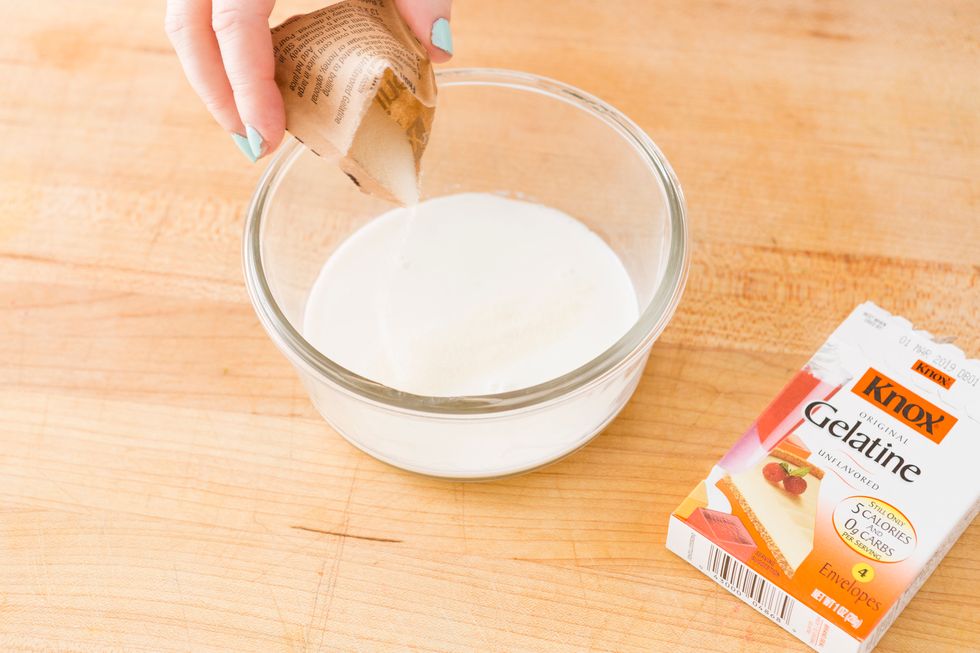 Sprinkle unflavored gelatine over 1/4 cup milk and let stand for 5 minutes.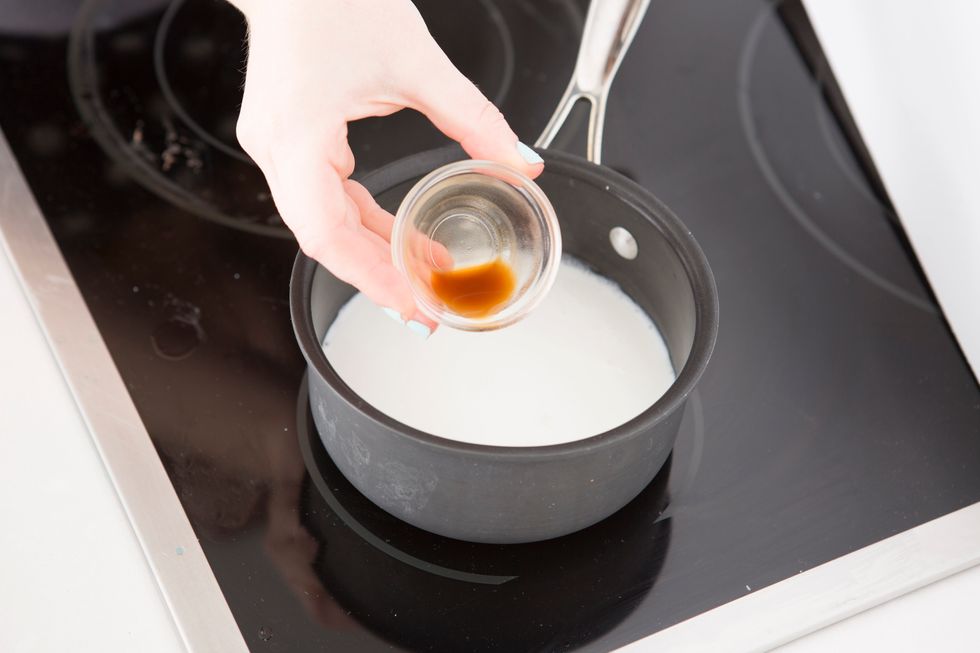 Bring 3/4 cup of milk to boil in saucepan. Then, remove from heat and stir in vanilla.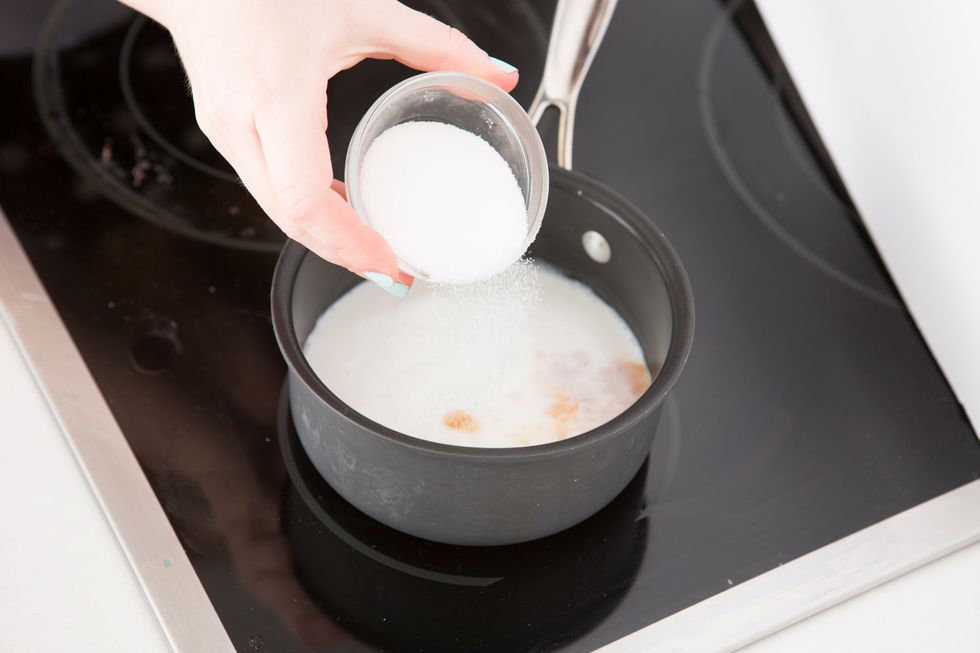 Stir in sugar.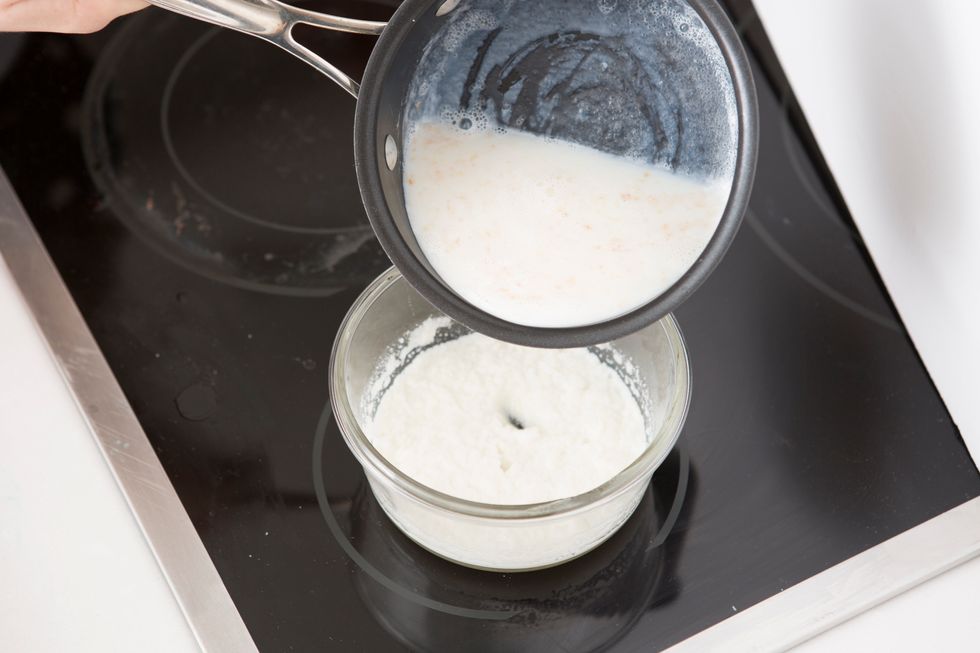 Add to plain gelatine mixture and stir until gelatine is completely dissolved. Then, let it cool for 10 minutes.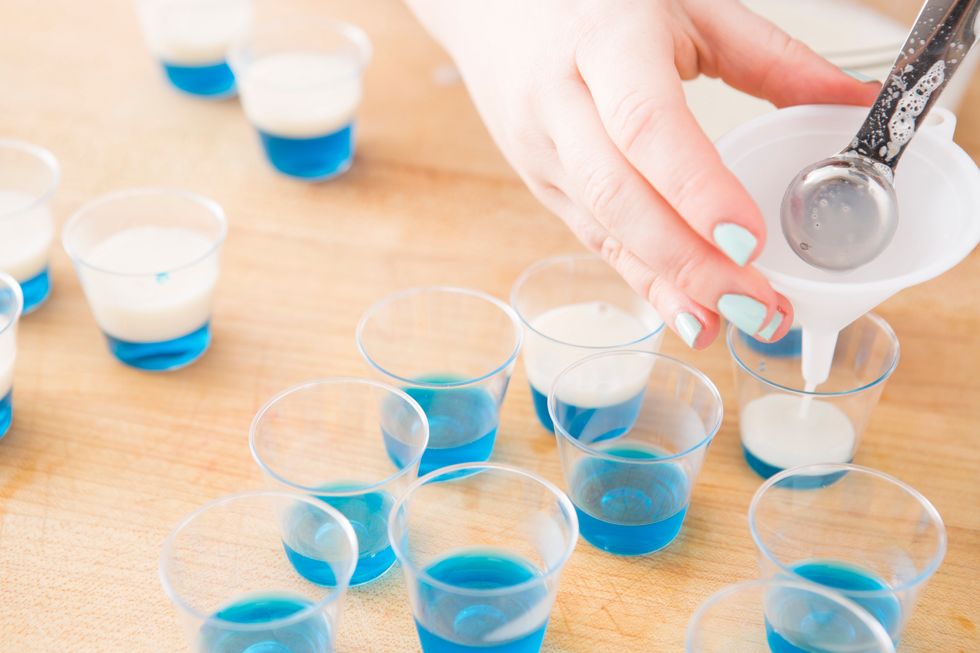 Add your next layer of the unflavored gelatine mixture to your shot glasses. Refrigerate for 10 minutes or until set.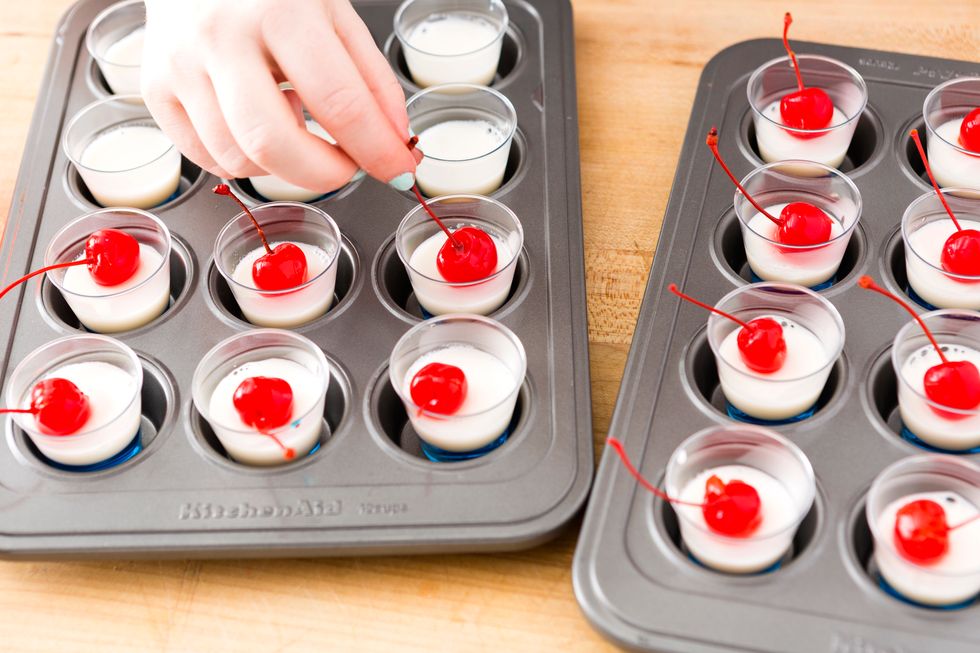 Insert your cherries into the white gelatin layer and refrigerate for another 2 minutes.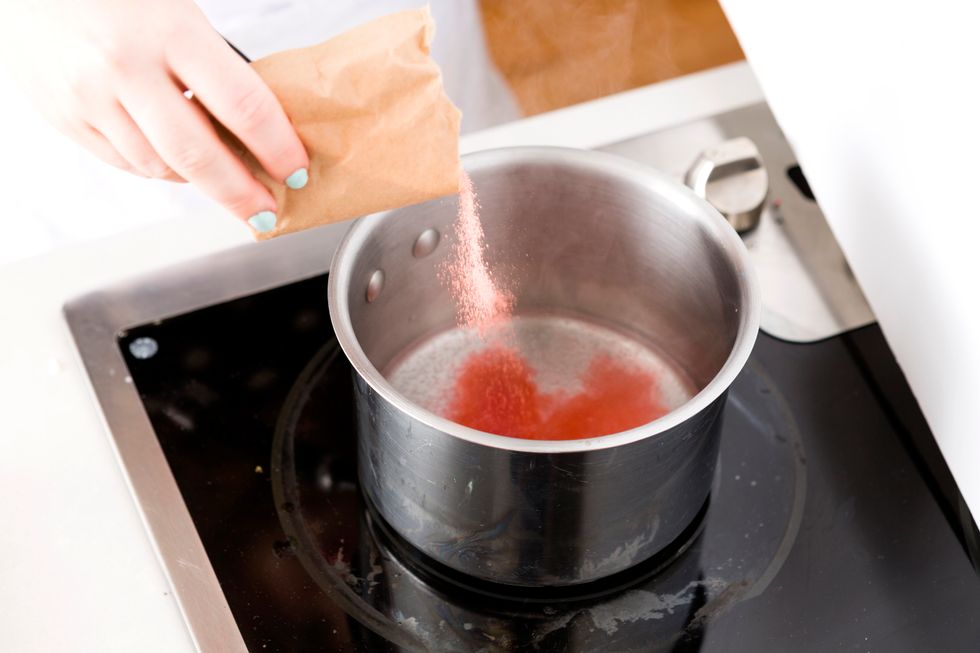 Bring another 1/2 cup of water to boil. Add in your red JELL-O and stir for 2 minutes or until dissolved.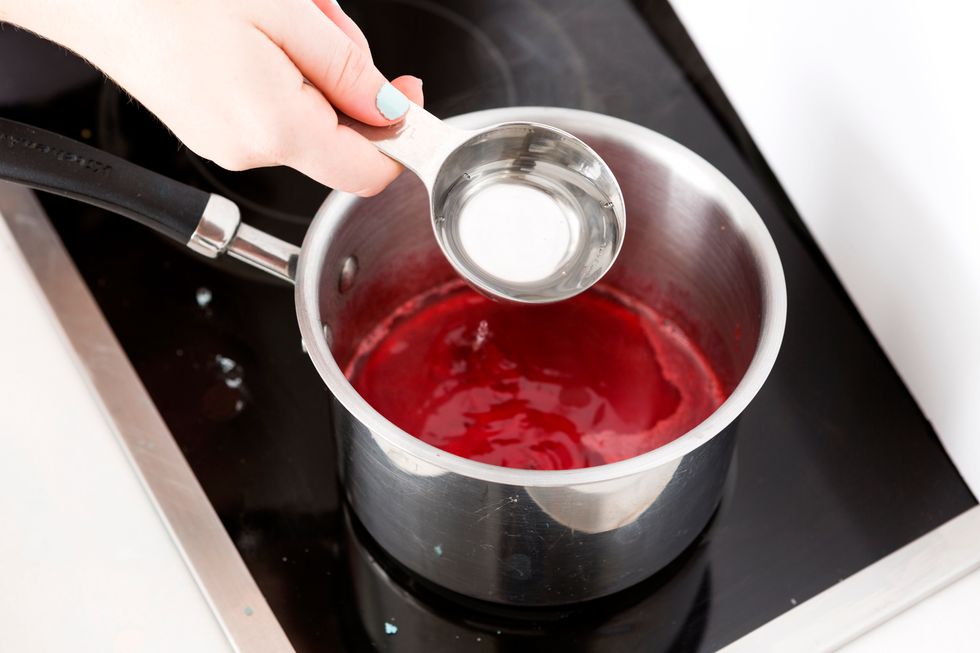 Add in 1/4 cup of vodka.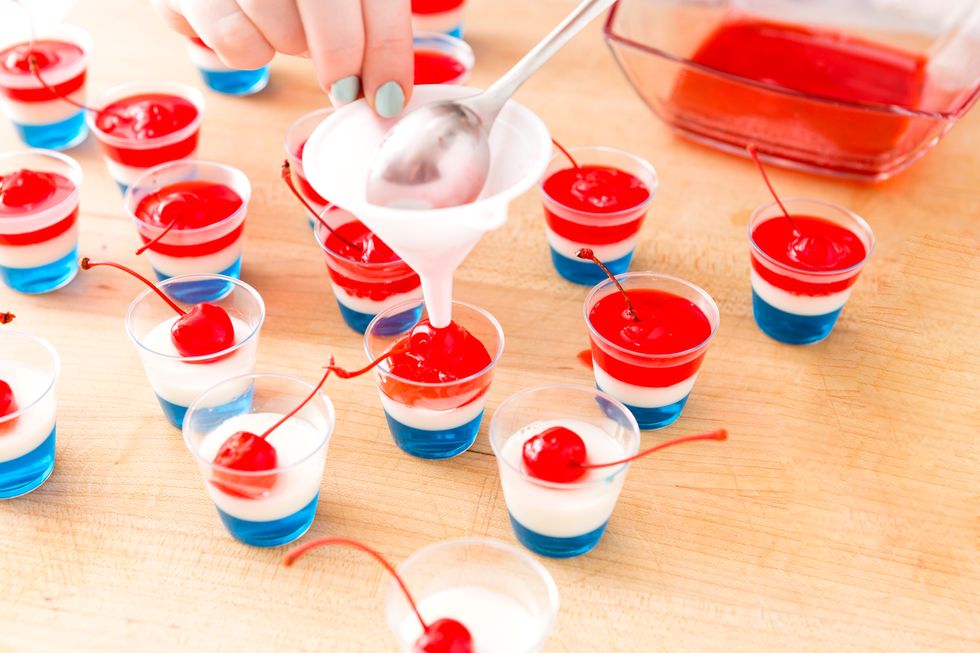 Add your last layer of JELL-O, ensuring to cover the cherries. Refrigerate for 30 minutes or until completely set.
For a non-alcoholic version, use 2/3 cup of boiling water for the JELL-O mixture.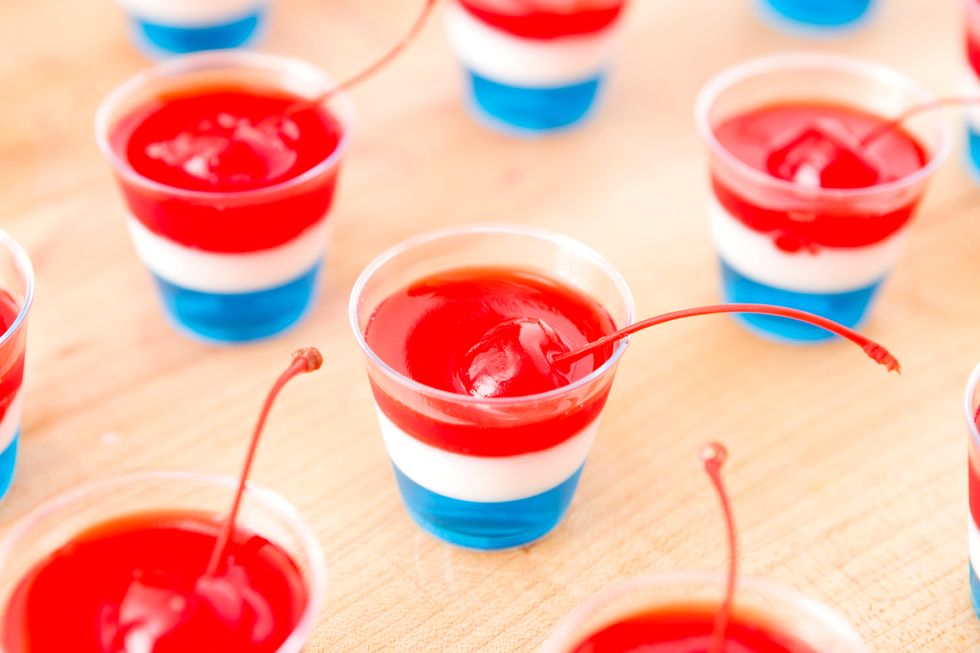 Enjoy responsibly!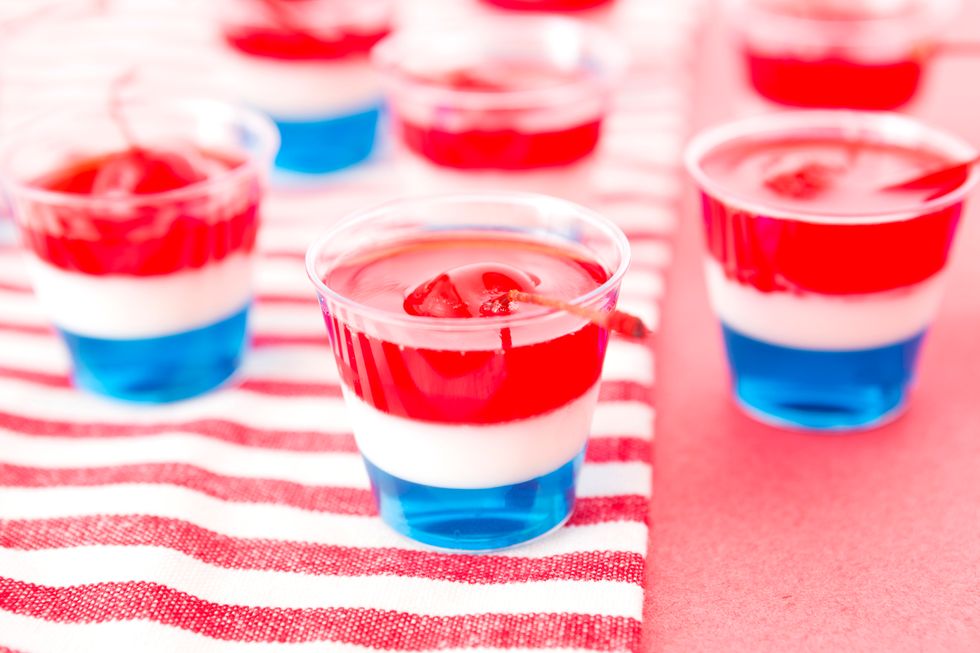 Recipe inspired by: http://www.atthepicketfence.com/2012/06/4th-of-july-firecracker-shots.html
1.0c Boiling Water
1.0 Package of Blue JELL-O
1.0 Package of Red JELL-O
1.0 Envelope Knox unflavored gelatin
1.0c Milk
3.0Tbsp Sugar
0.0Tbsp Vanilla
Maraschino Cherries
Vodka
B+C
We are the team behind Snapguide. Feel free to message us if you have any questions or see something that could be improved!