These are not just for Christmas! Weddings, birthdays, packages, everyday decoration, whatever you can think of! This guide shows the basics. Experiment to make them your own 😉
4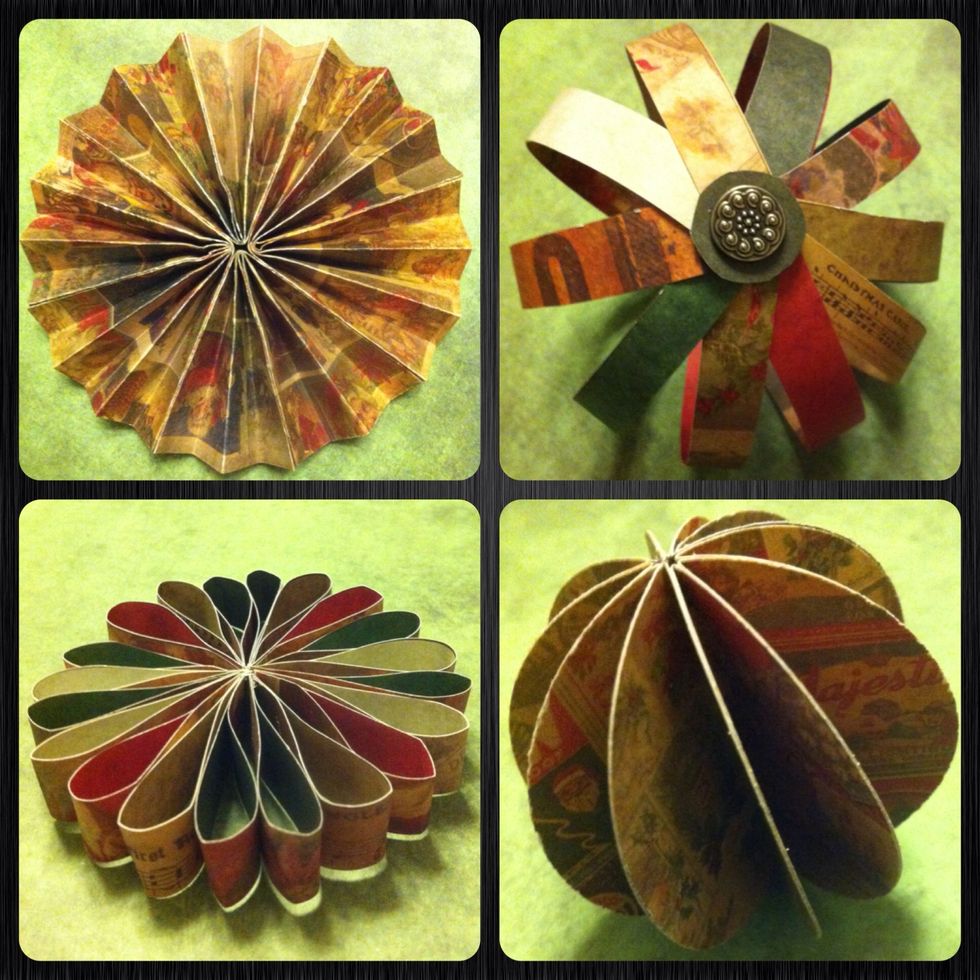 I know everyone will ask, so I used scrapbook paper in varying sizes. Please experiment w/ everything...the paper, the size, the amount you use. That's the fun w/ these. Play around, see what happens!
#1. Accordion fold your paper. Trim extra hangover. Fold each in 1/2. For each section, glue the ends to itself. Now glue to each other. Depending on paper size, you may only need 2 sections.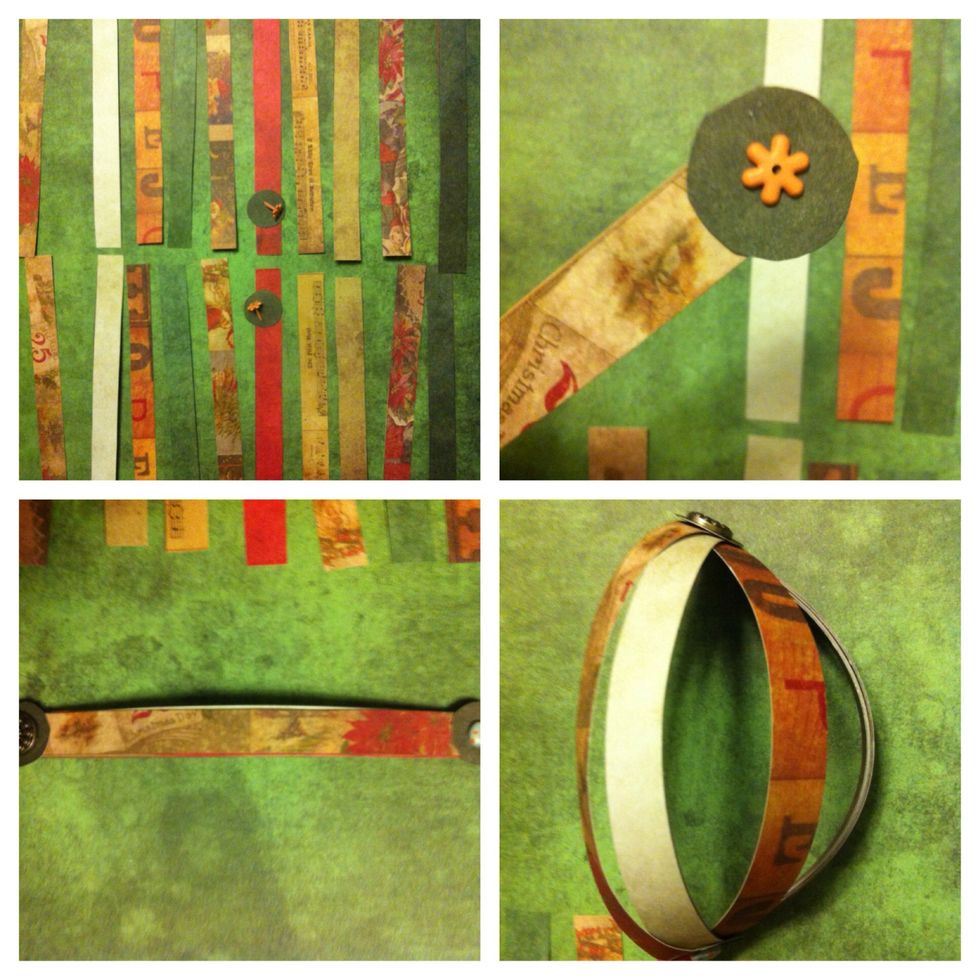 #2. Cut strips of paper & 2 small circles. Use large needle or toothpick to pre-poke holes. Take brad & put on circle then strips. Repeat on bottom. Now fan them out.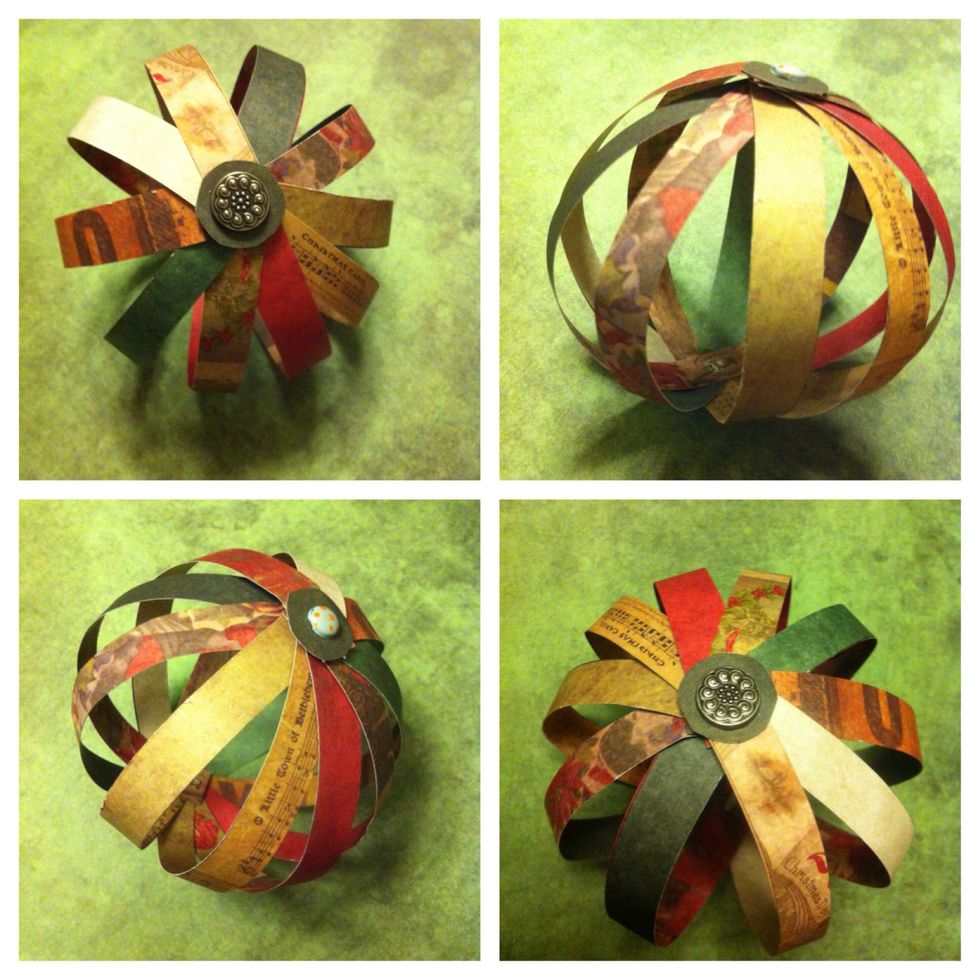 I don't care for the one I made. I recommend more strips, so find largest brads you can. Make the strips over 1/2 inch wide for strips that are over 5 inches long. Play w/ the sizes.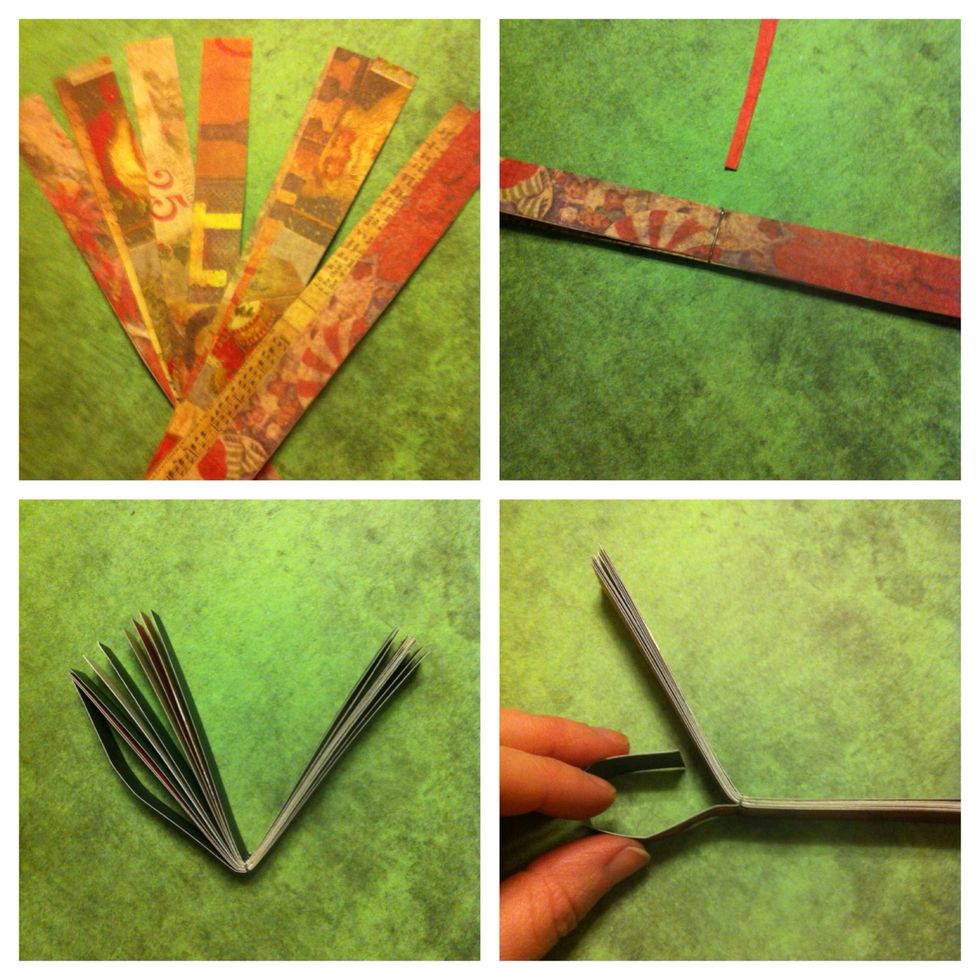 #3. Cut strips again or use ribbon. Again, any size any amount. experiment. Staple or sew in the middle. Fold in 1/2. Take 1st strip on left side, fold inward to center &...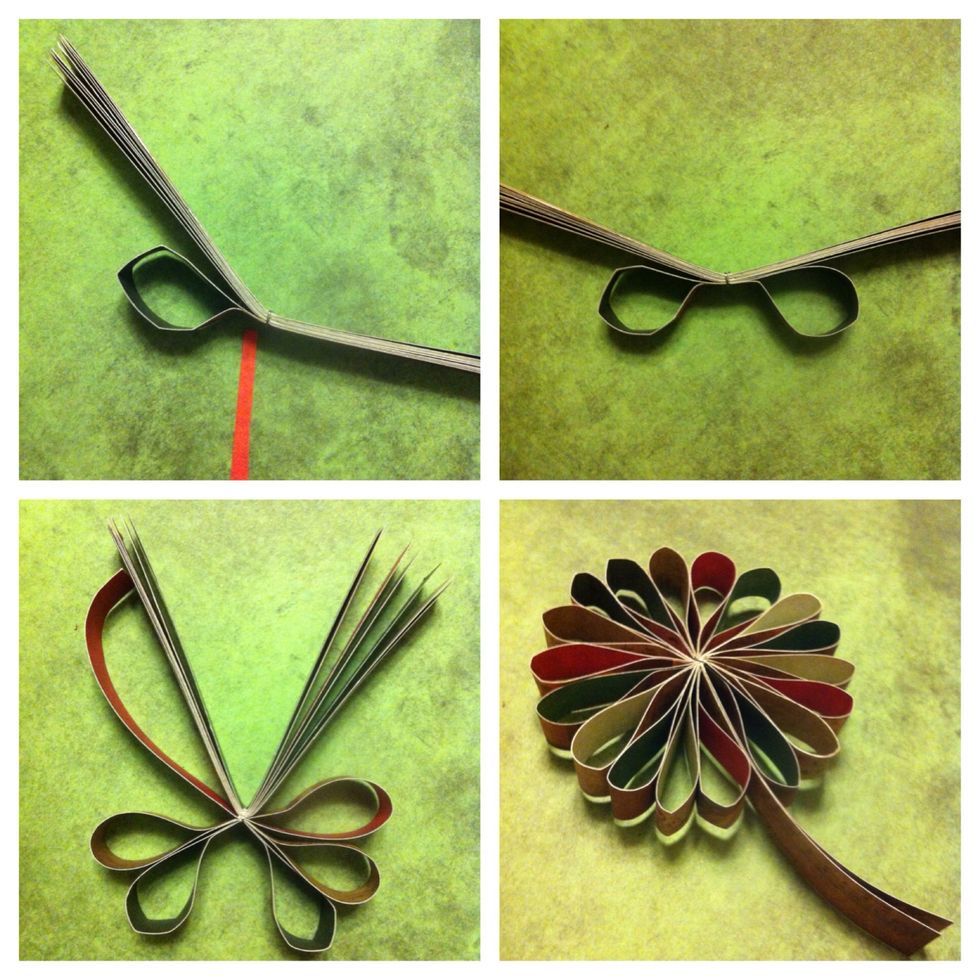 Glue down. The red strip is pointing to show approx how much to glue down. Repeat on opposite side. Keep going & going till they're all glued. Hot glue gun is best.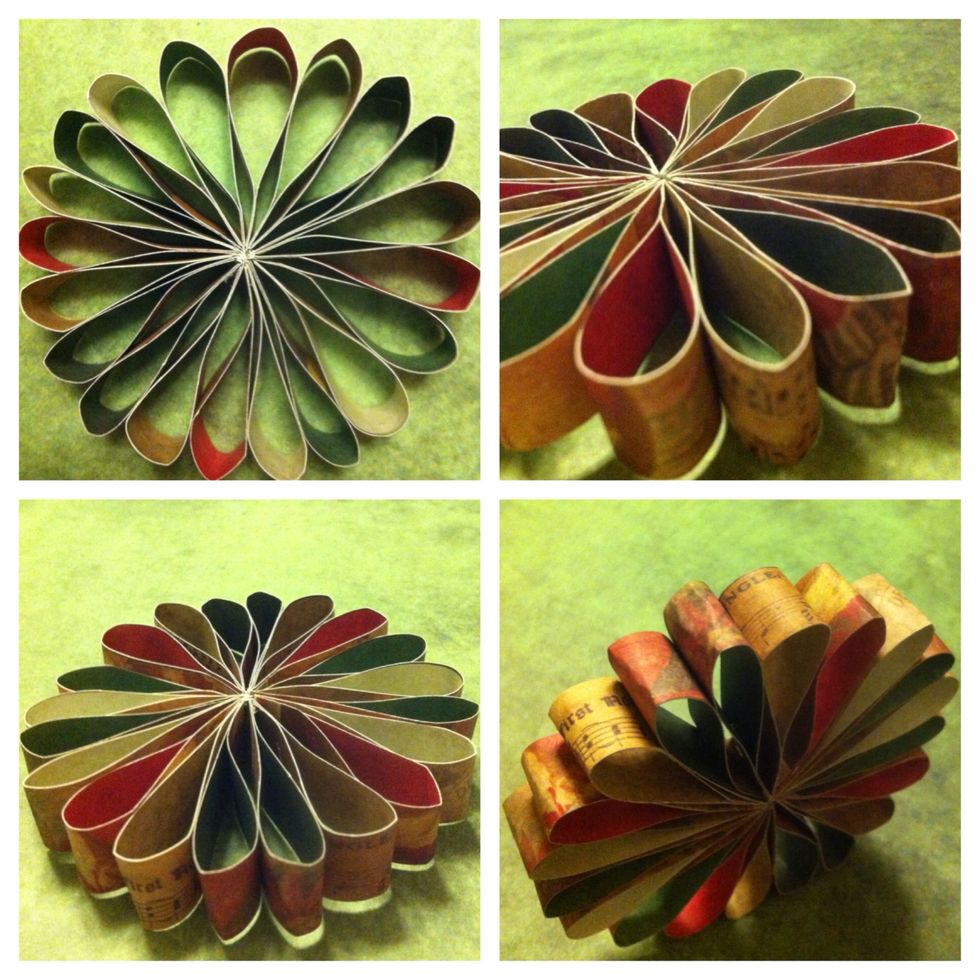 I really like these. My scrapbook paper didn't curl well tho. It wanted to bend instead. I tried pre-curling it in w/ fingers. That helped. I would say thinner paper or ribbon would be best.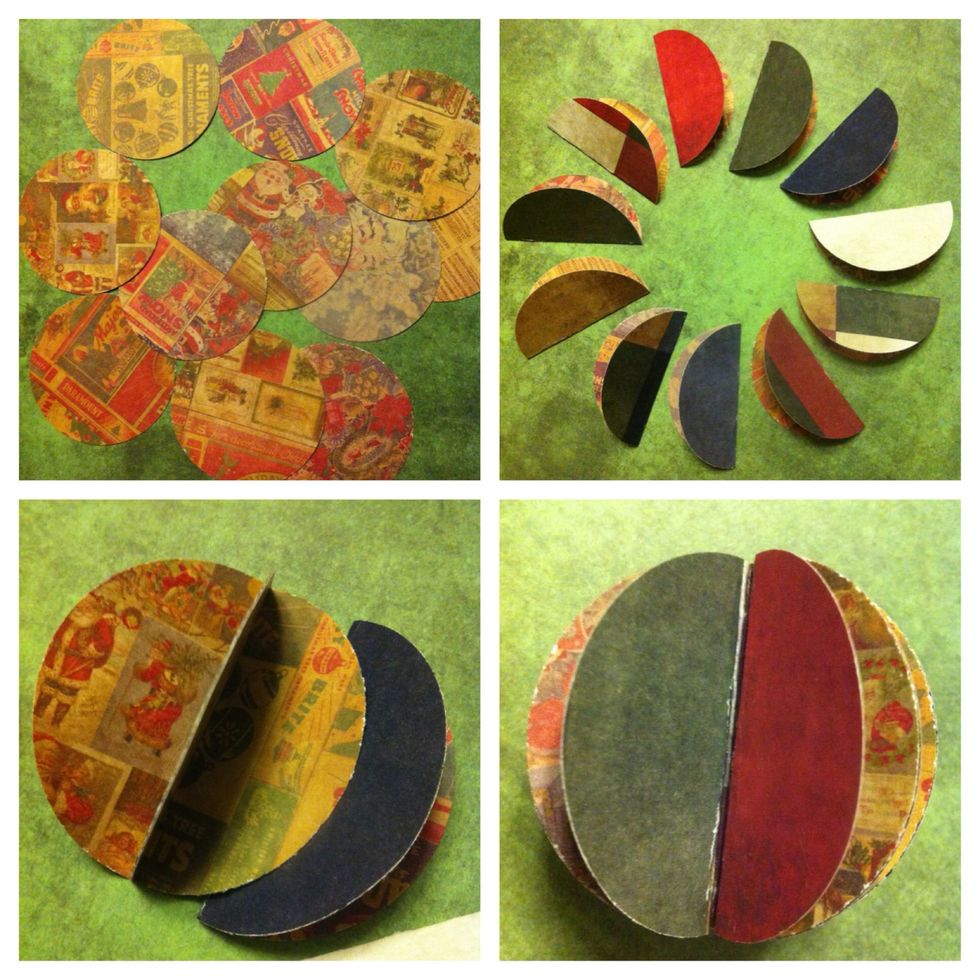 #4. Cut some circles. Fold in 1/2 w/ design inside & plain part on outside. Pick up 2 & glue plain faces together. Pick up another & add it on. Keep adding on till you like it.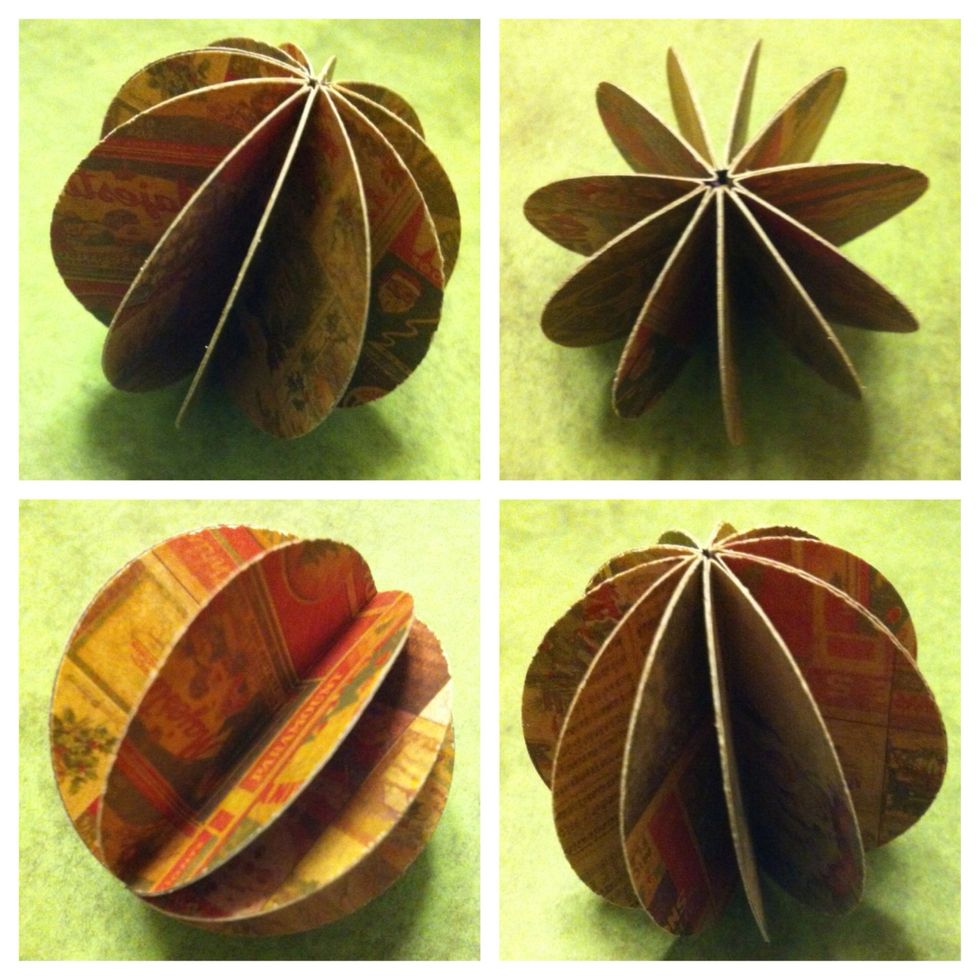 You can use 2 circles all the way to however many you can glue. I used 11 & liked it. 15 would make me happier. I also used one of those giant circle punchers. Makes it so much quicker. I love these.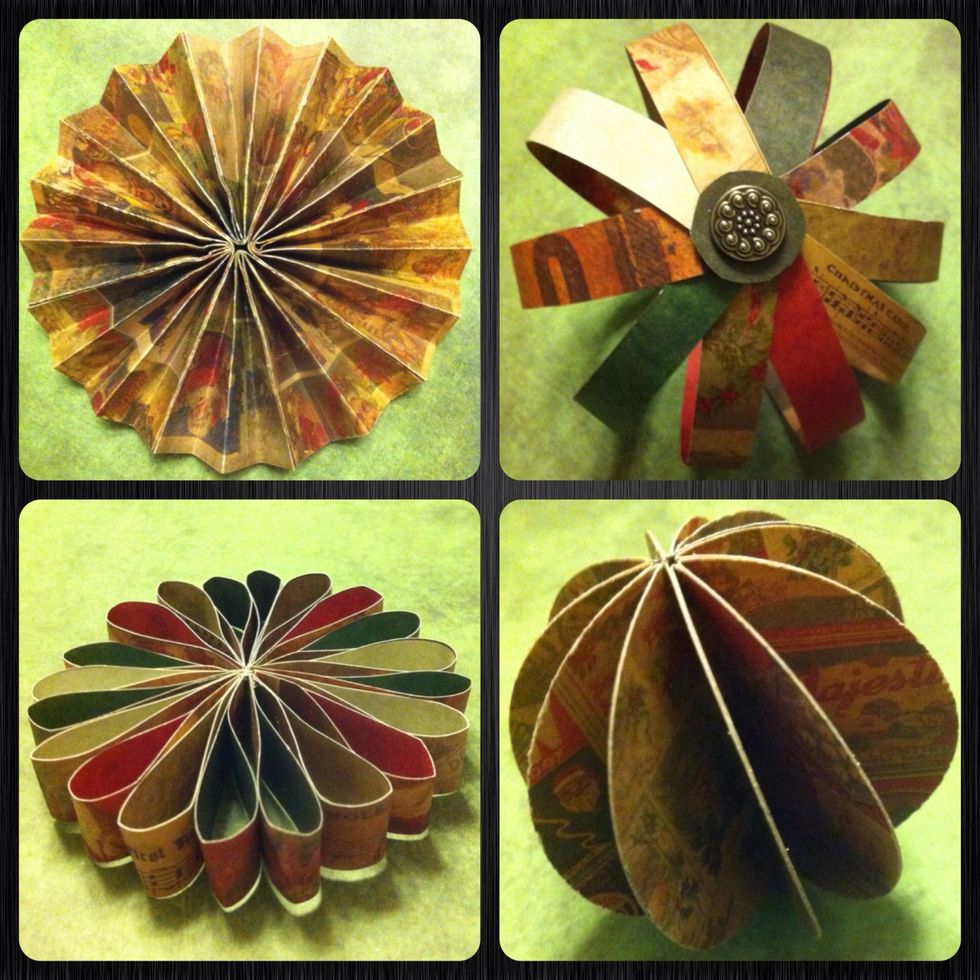 You can add string for hanging during gluing process. You can also string thru center using bead or tassel on bottom to hold on. It depends on the ornament basically. Experiment & have fun 😊
Paper
Glue
Brads
String
Beads
Ellie Kneeland
ℓᎥƘƎ ᗩИ ⚙C̤̈✞⚙ƤυƧ ⚙И Я⚙ℓℓƎЯ ƧƘᗩ✞ƎƧ\nThese are not my designs; I'm just trying to keep origami alive. Please enjoy & pass along what you learn. ?ellie