How to make 3d origami magic circle (medium easy)
Adapted from jonakashima's YouTube video.
4445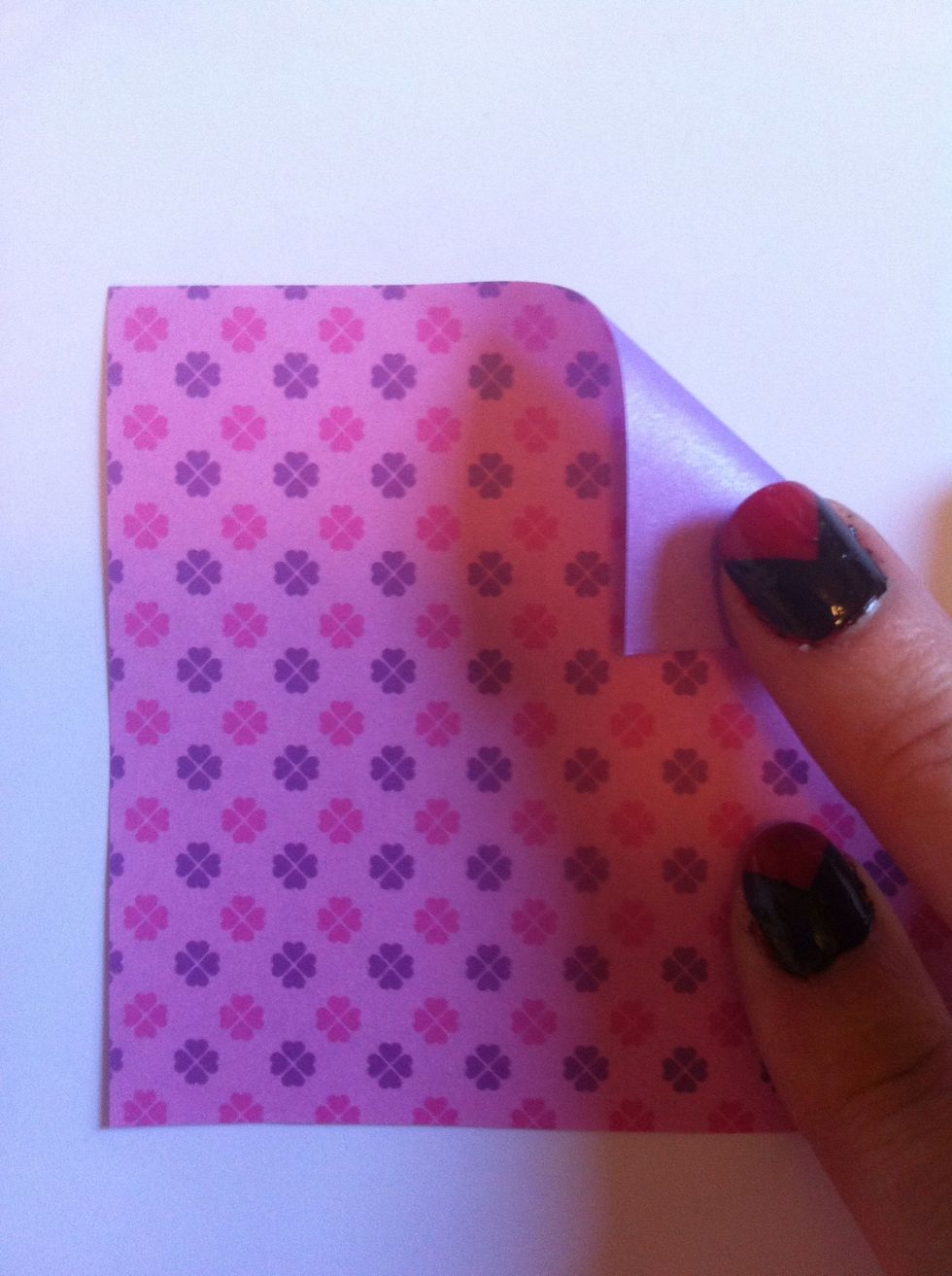 I used a 3 inch square origami paper. It is double-sided (color on both sides) because both sides of paper will show. You can use solid colored printer paper. You will need 8 squares.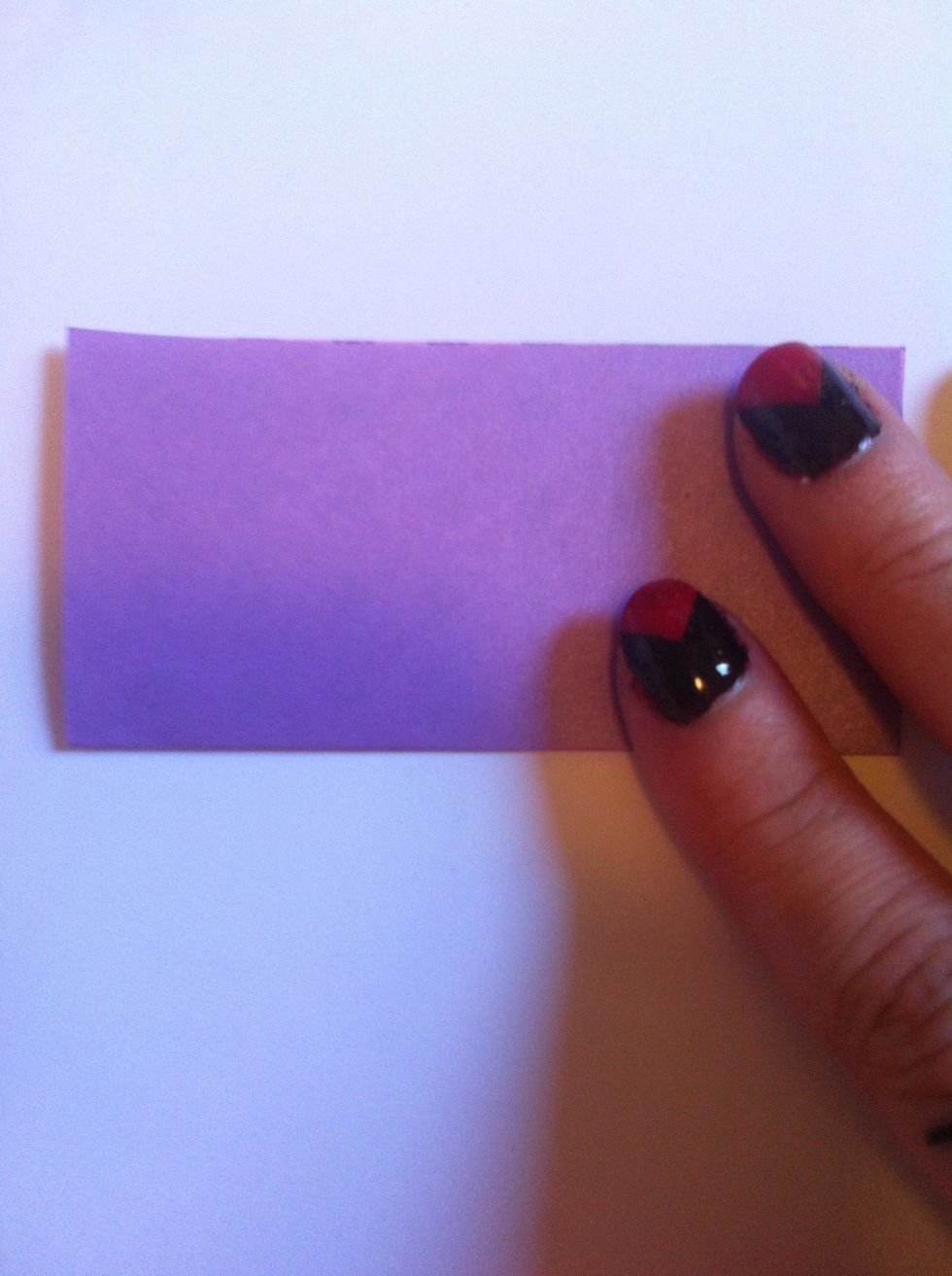 Fold in half. Unfold.
Fold in half other direction (so the creases form a cross). Unfold.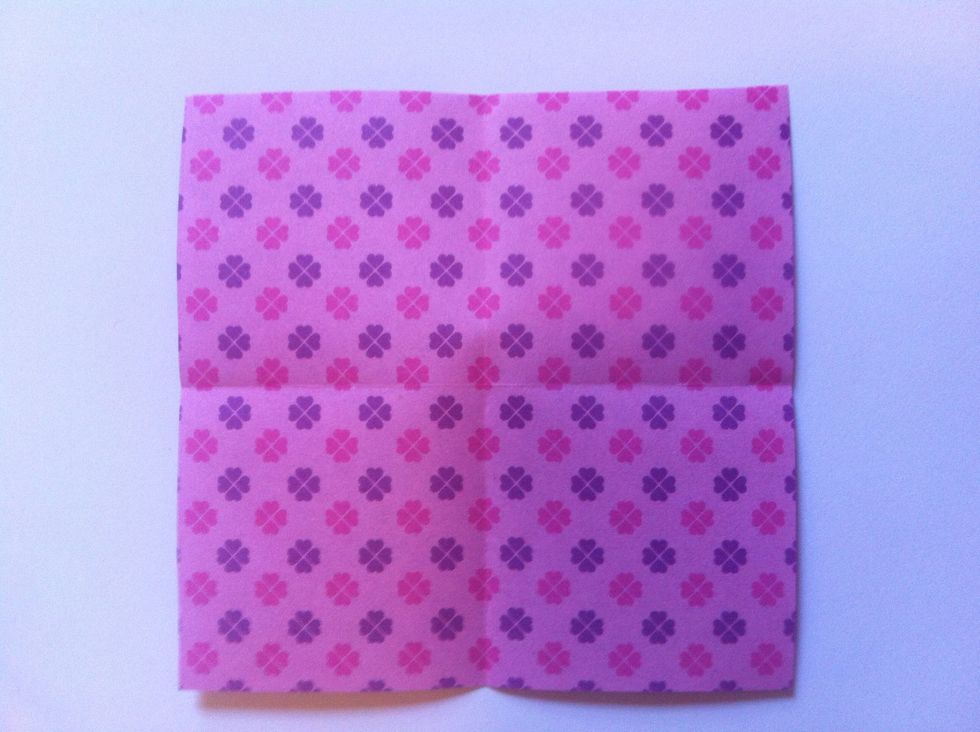 Looks like this.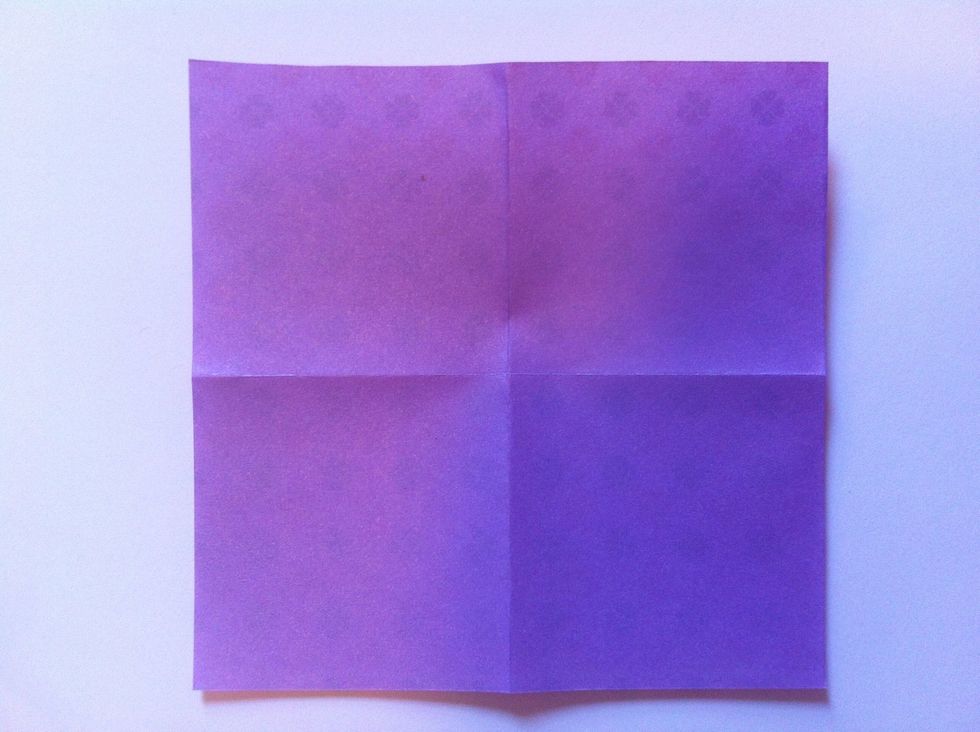 Turn over.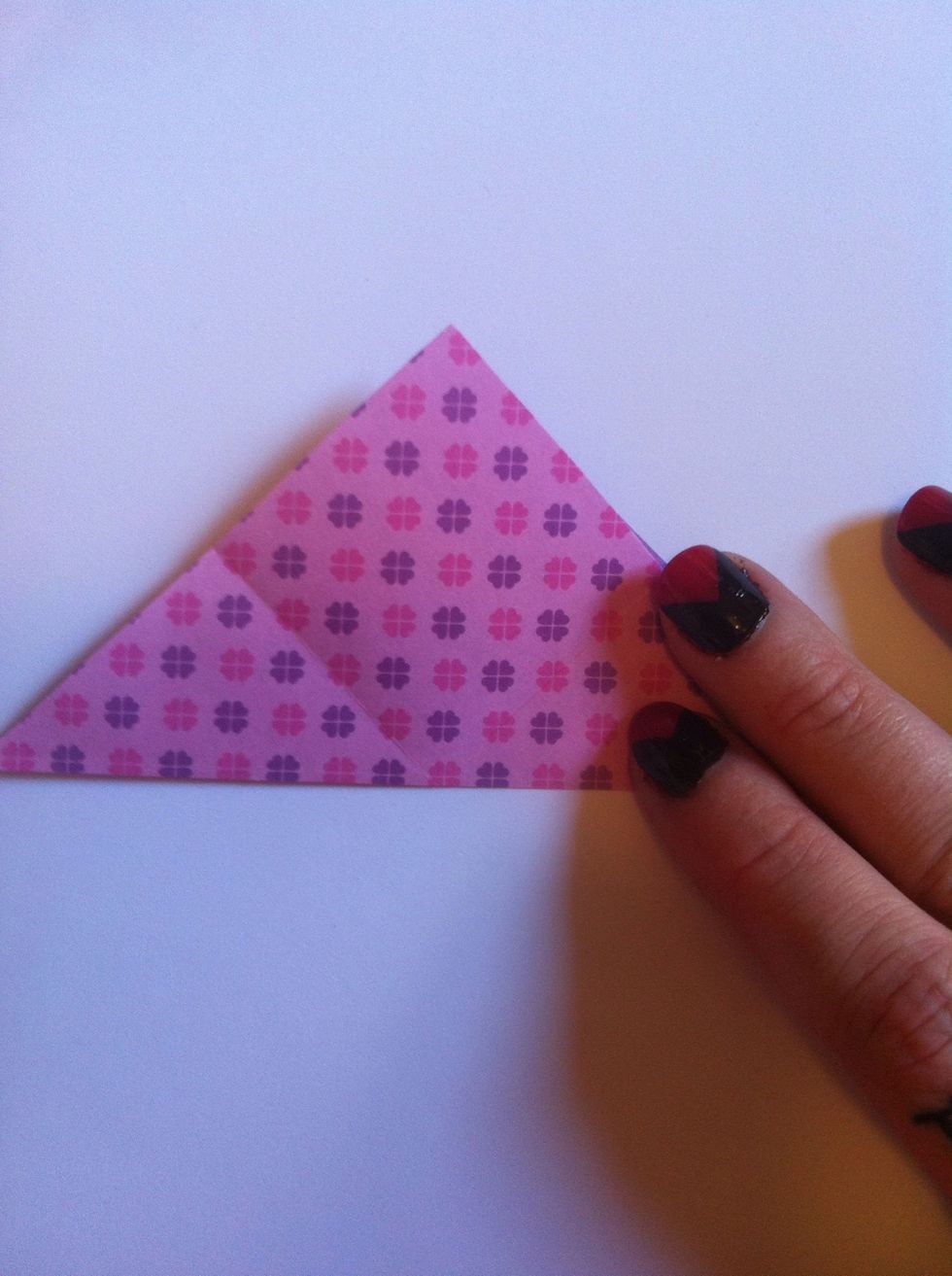 Now fold corner to corner. Unfold.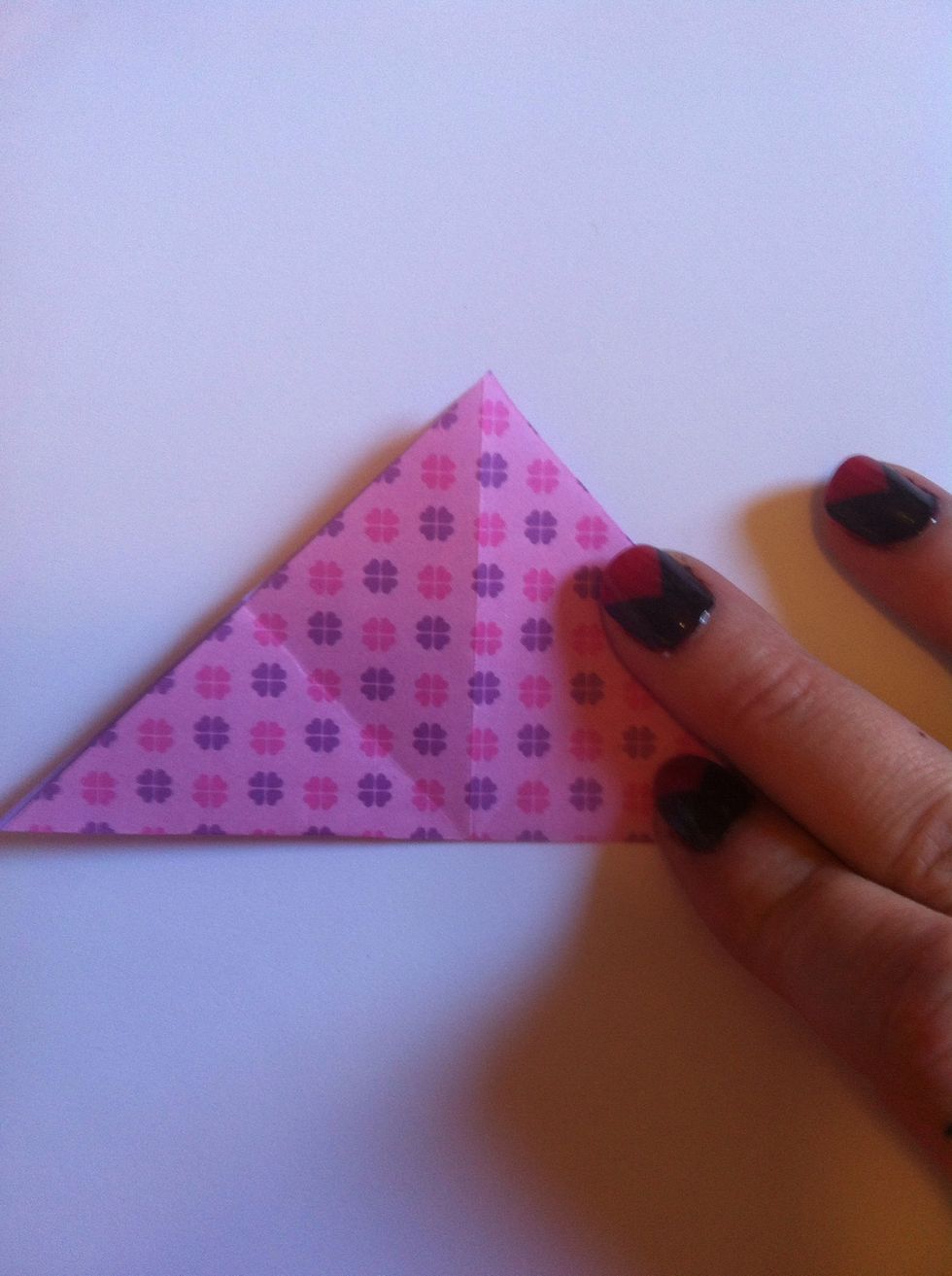 Fold opposite corners together now (again forming a cross with the creases). Unfold.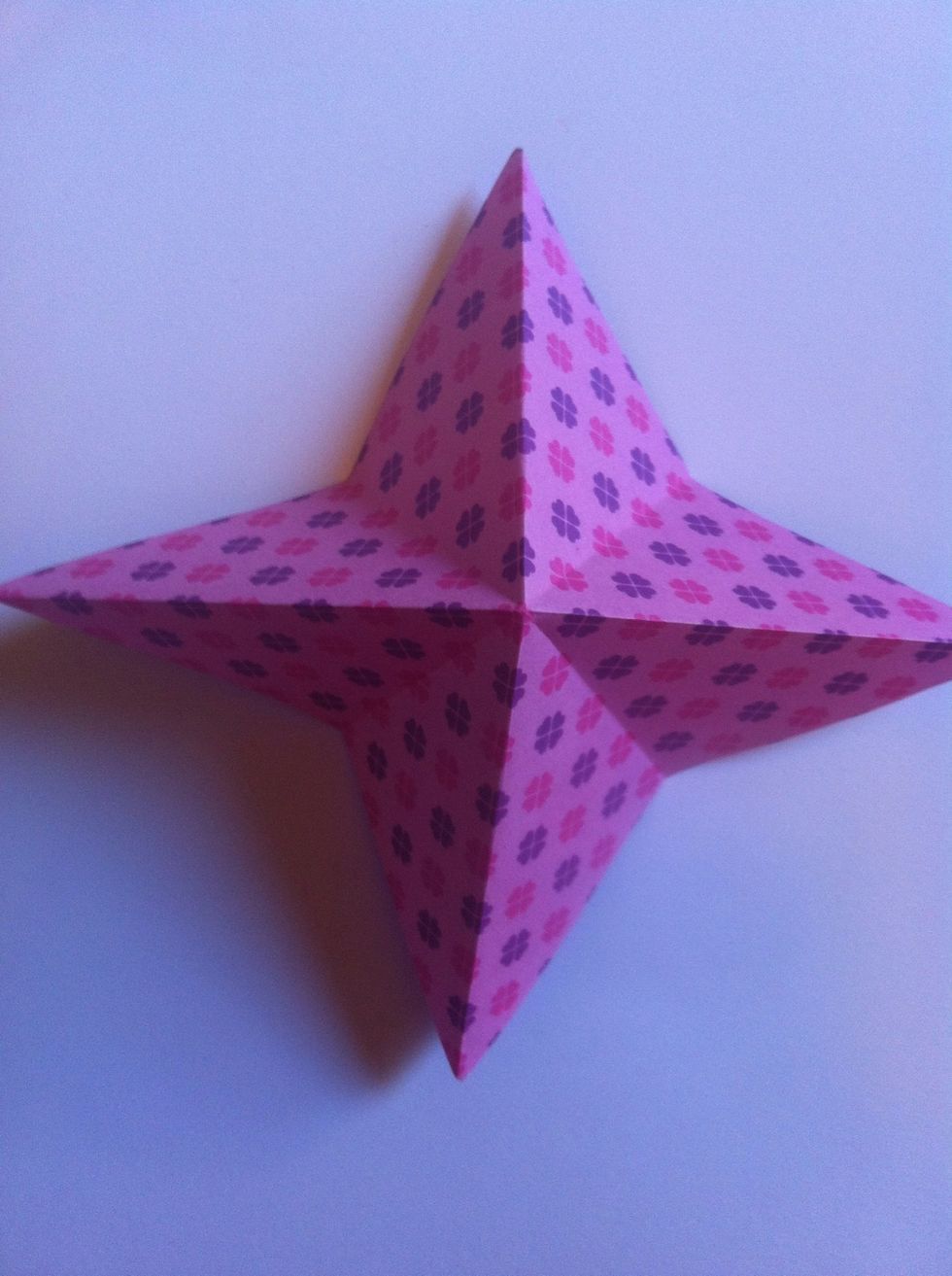 Let it go into this shape.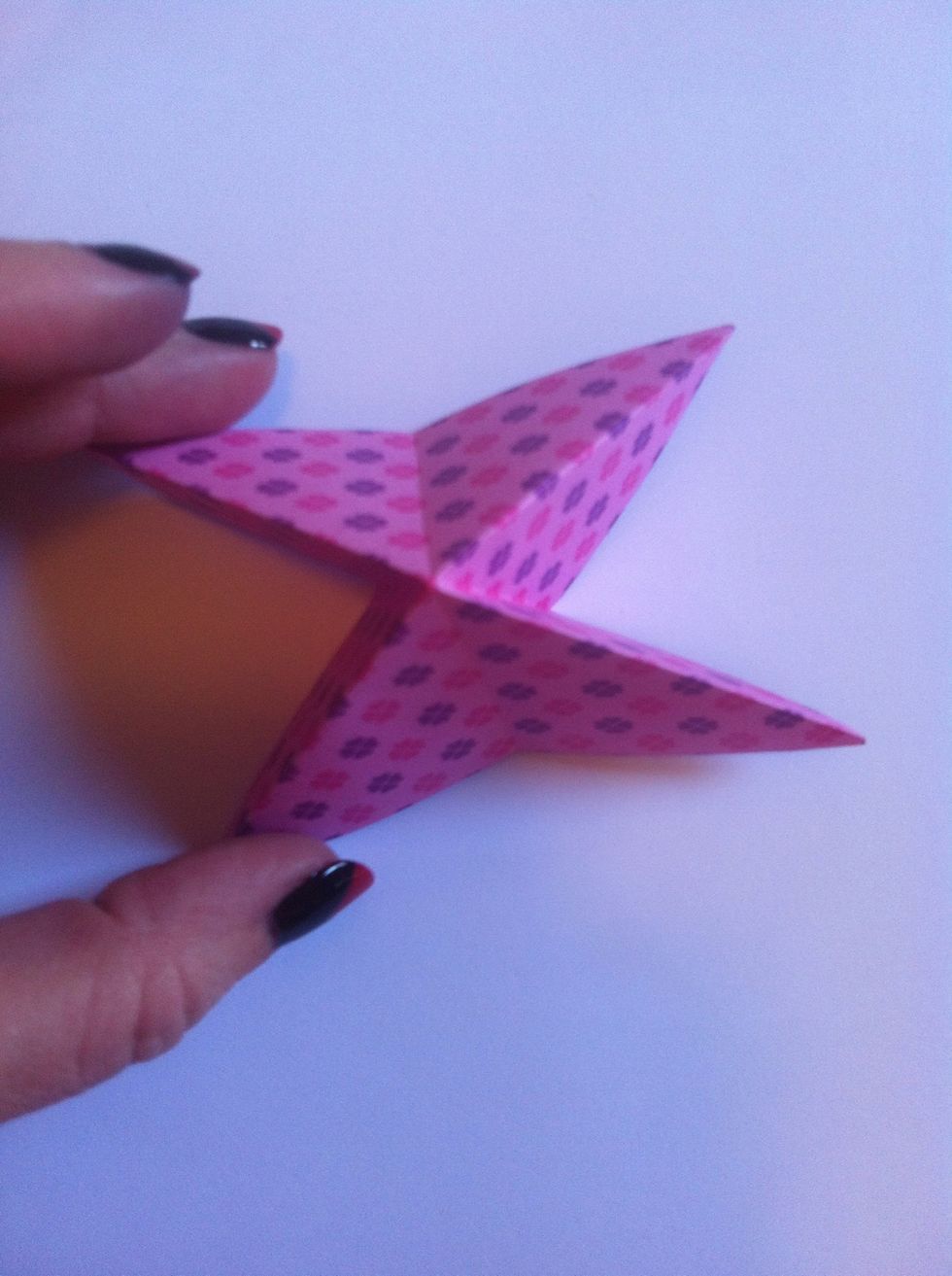 And squish it flat...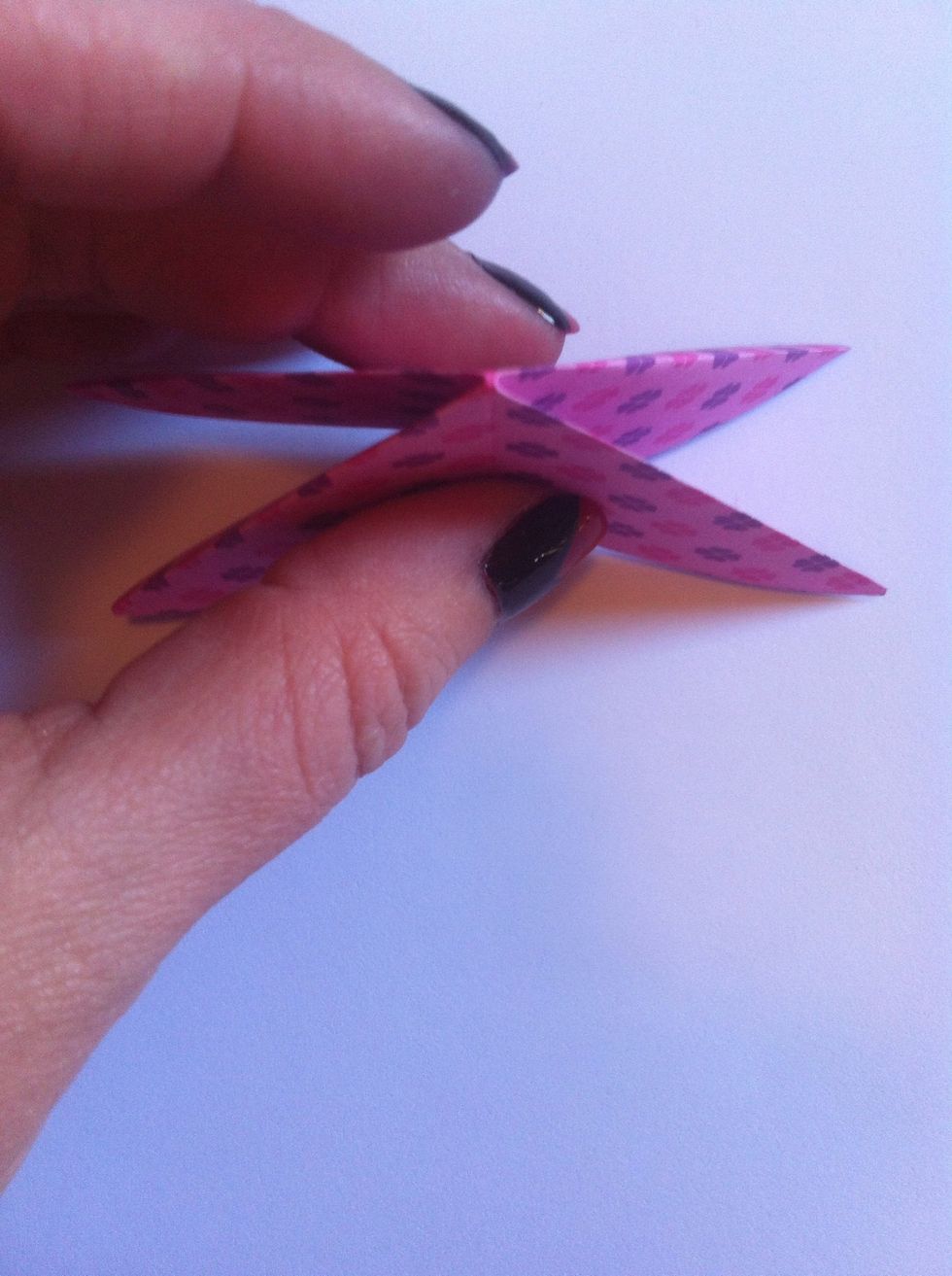 Squishing...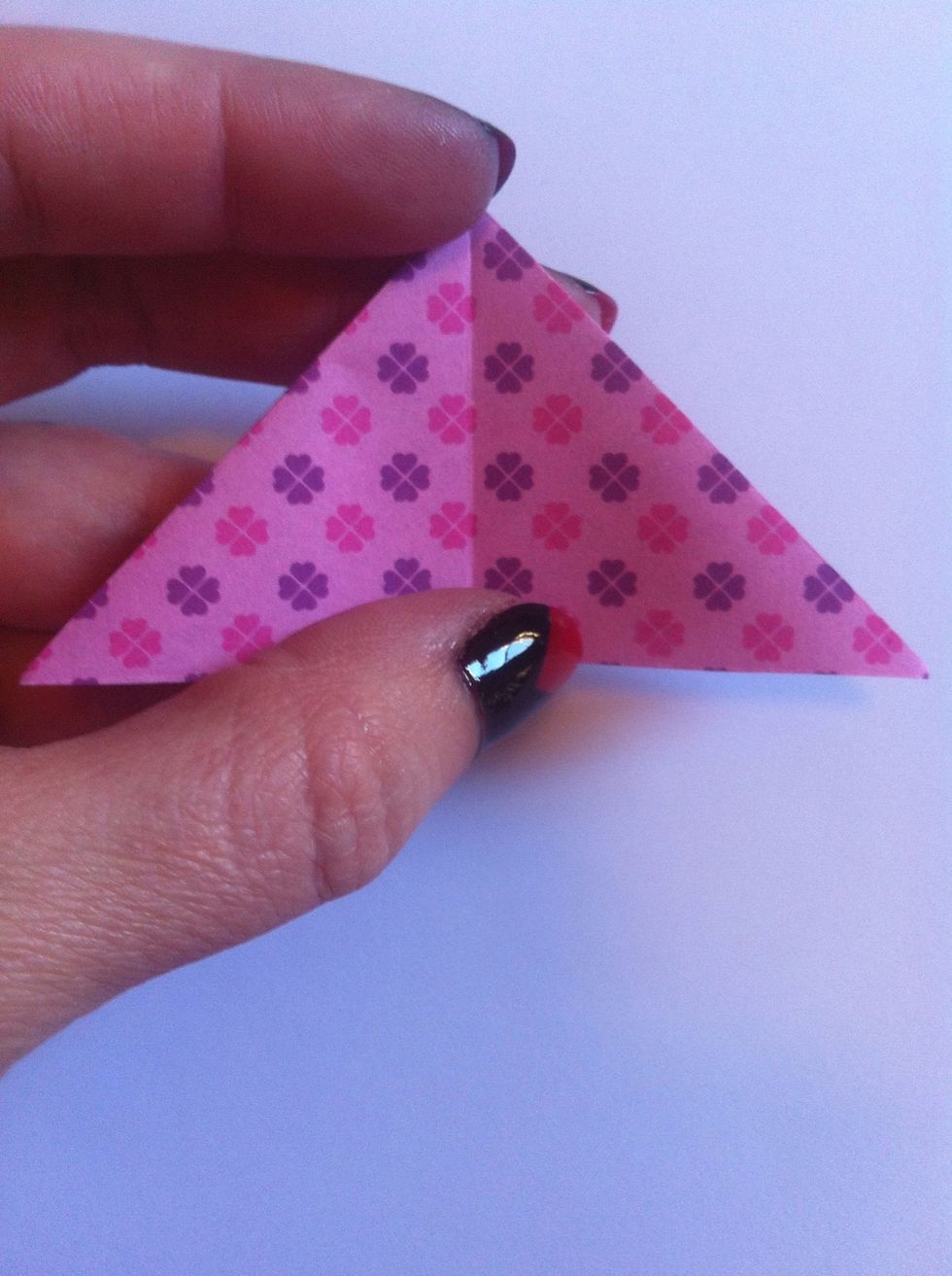 And flat.
Fold right top layer along center crease as shown.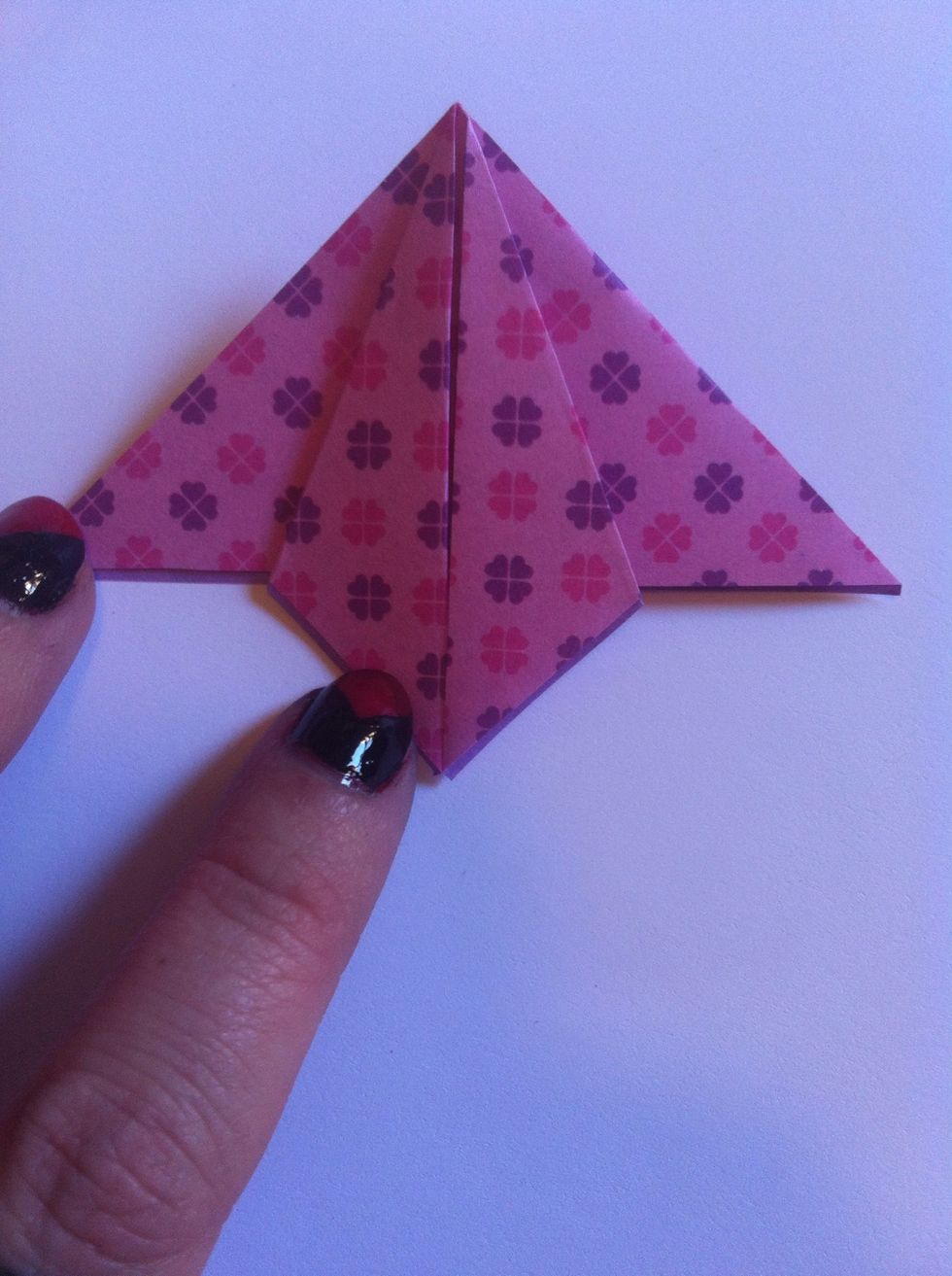 Now fold left. Flip over and...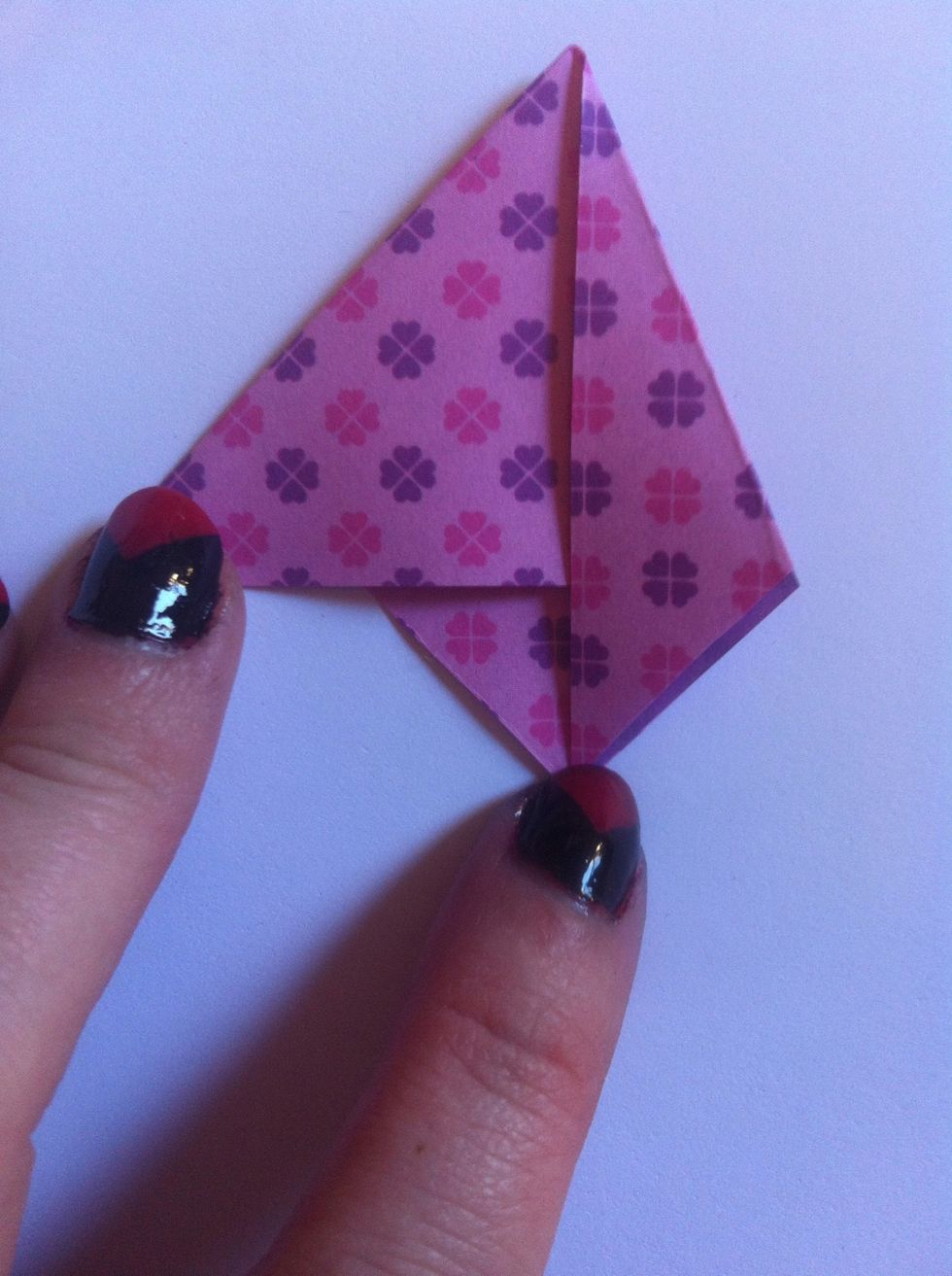 Repeat on other side.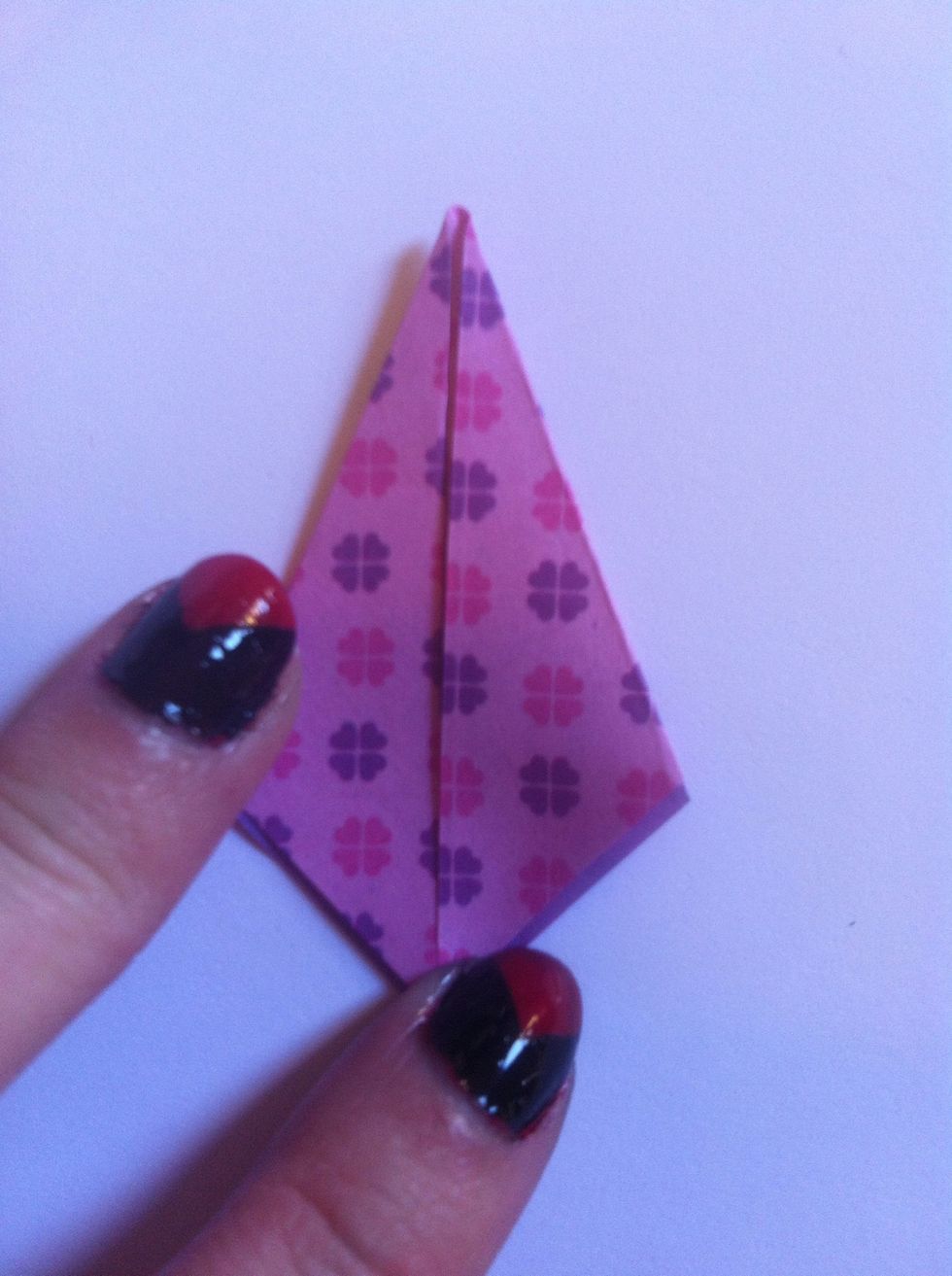 Looks like this now. Make a total of 8 of these guys. It is more fun to use different colors.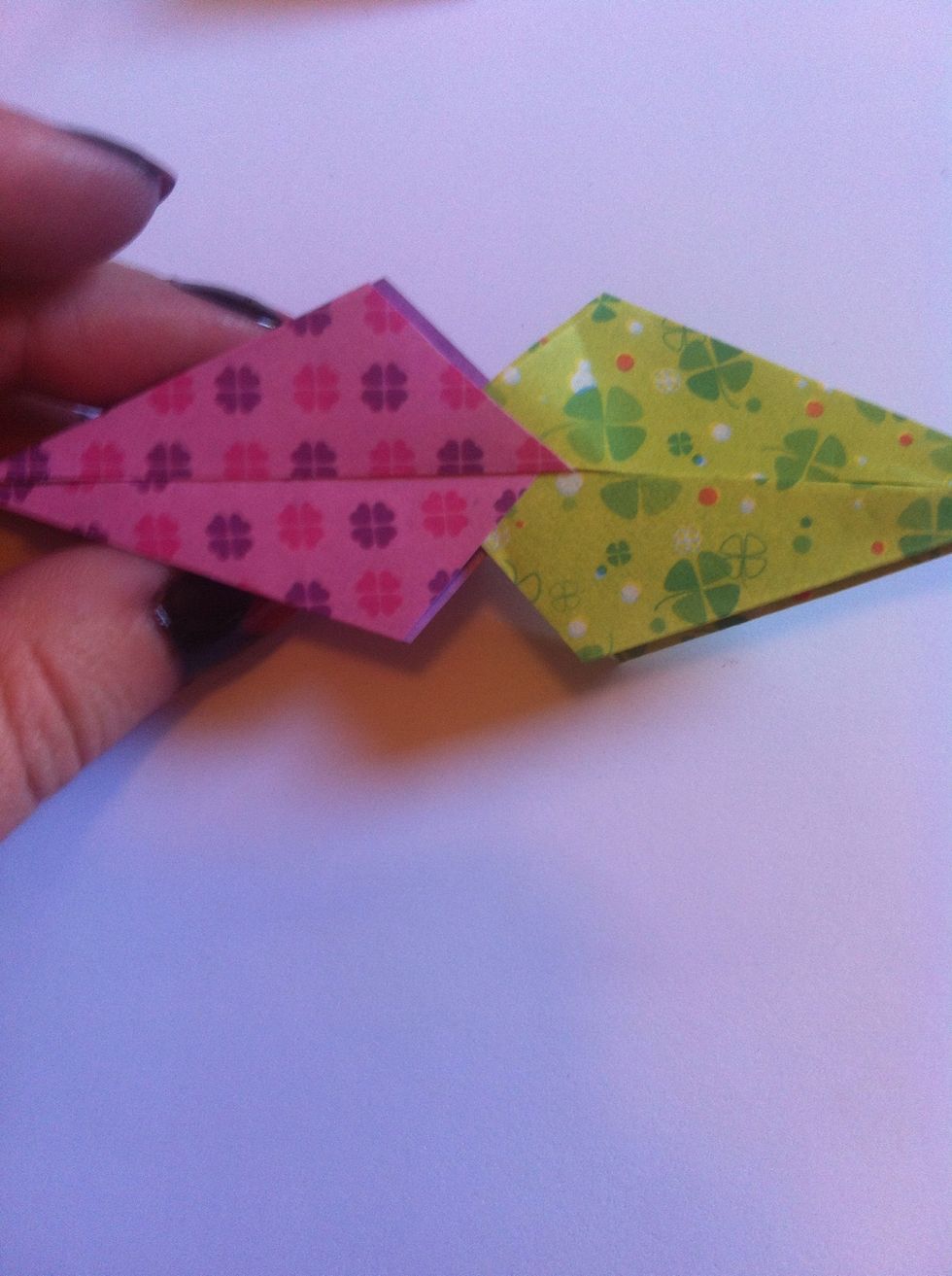 Ok. Hold 2 exactly like this. Push the green top layer 2 flaps into the pink ones...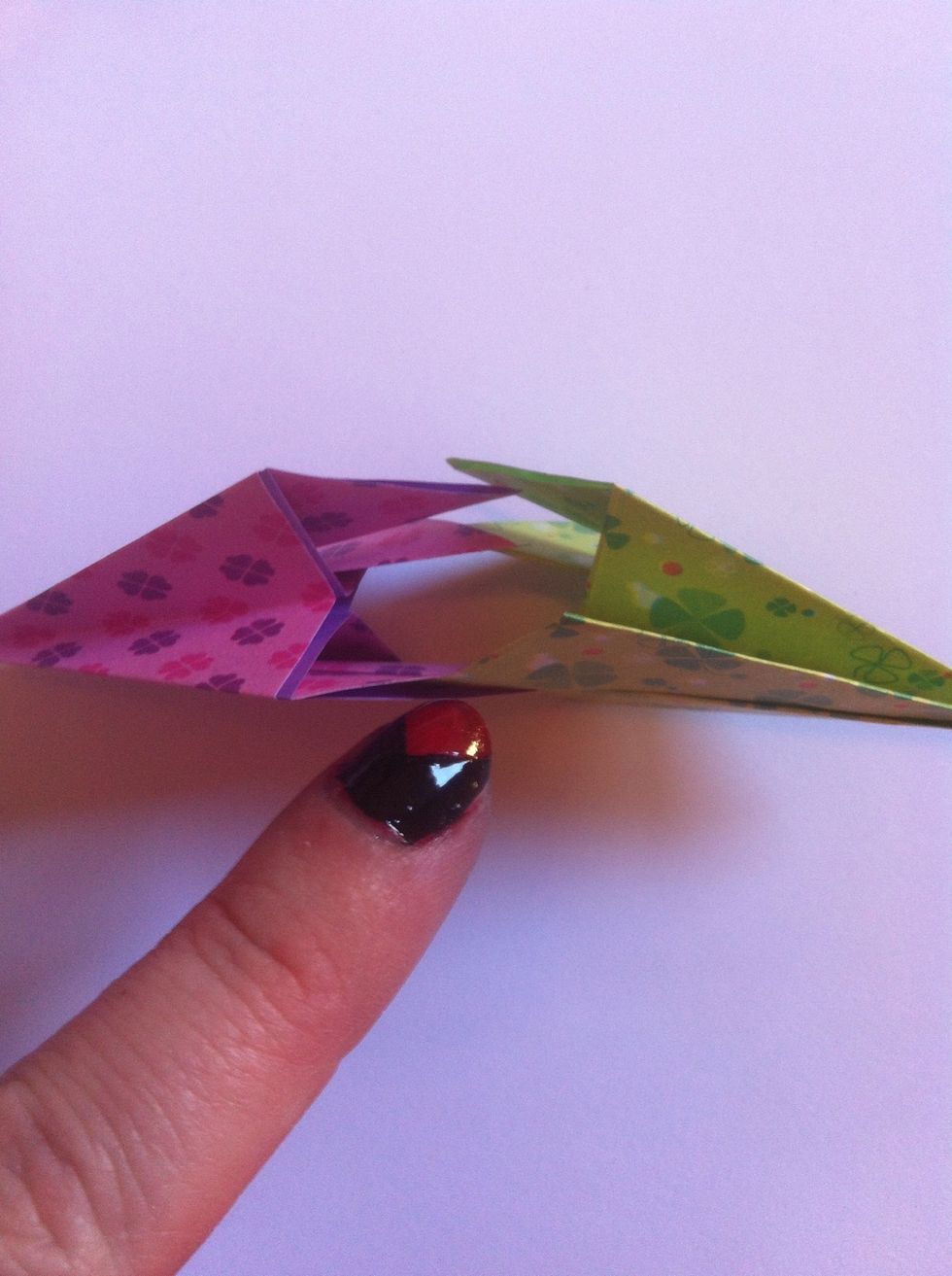 See where I'm pointing. The back layers don't go into each other.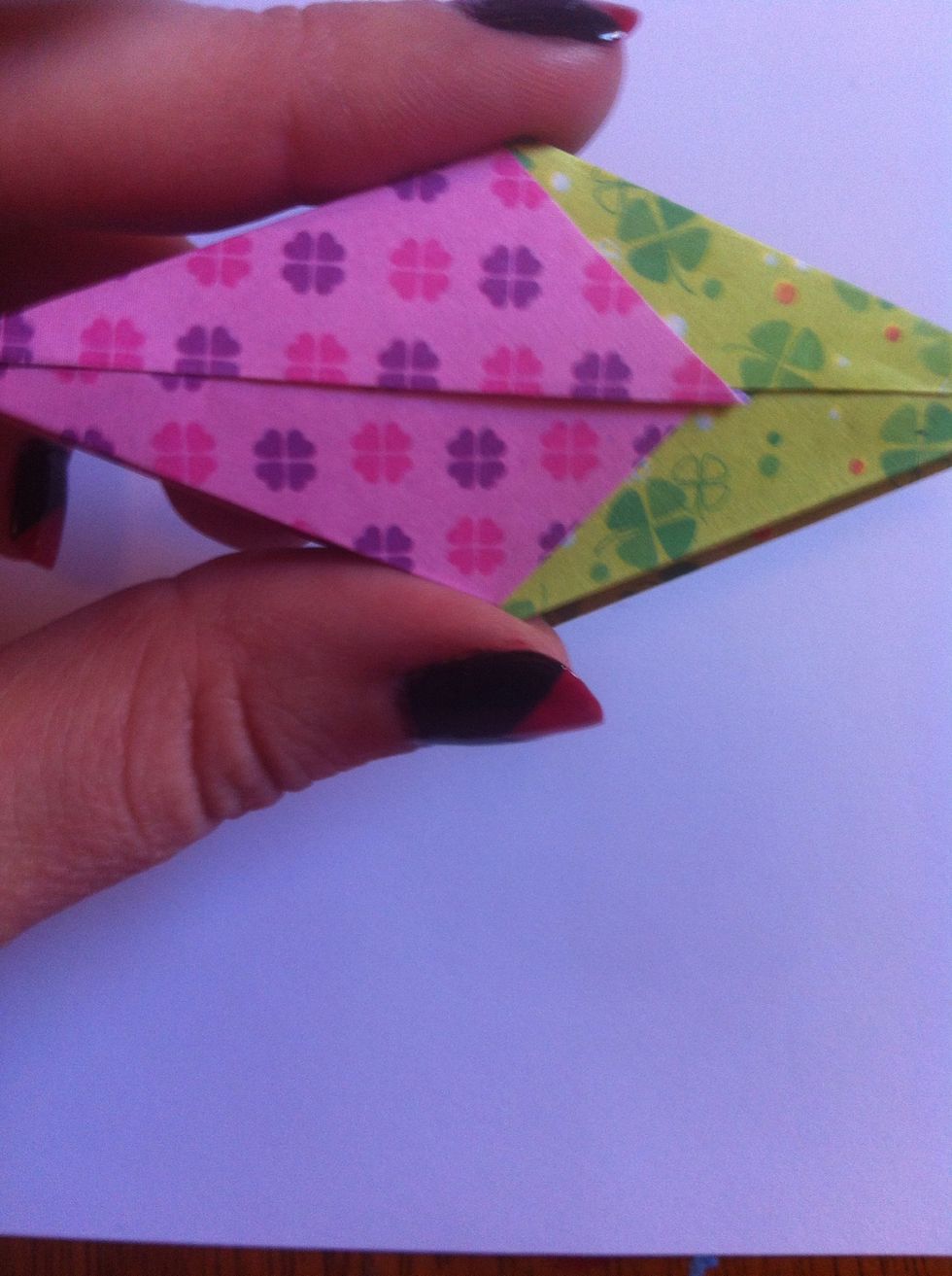 Wiggle wiggle wiggle until they are together like this.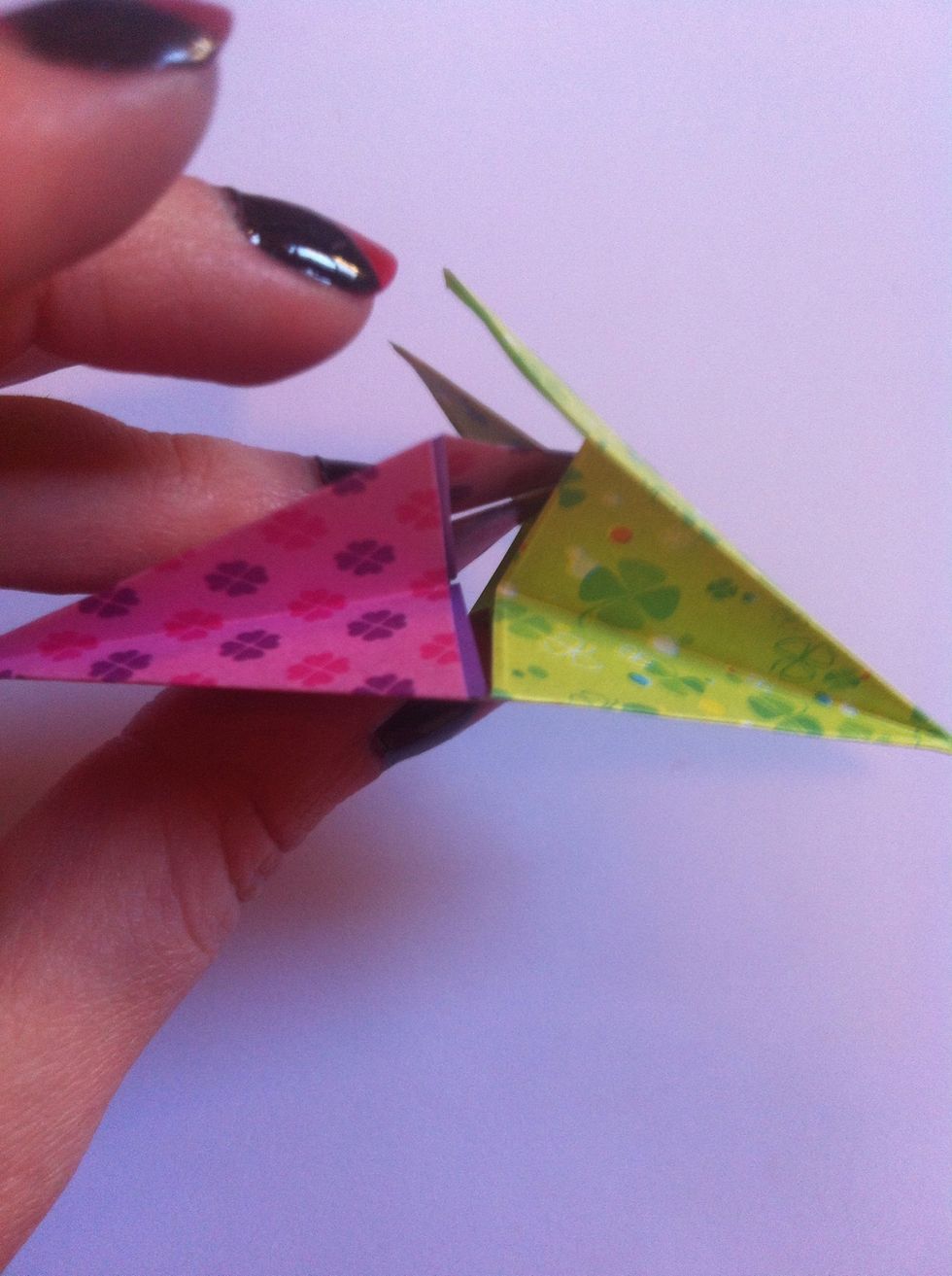 See.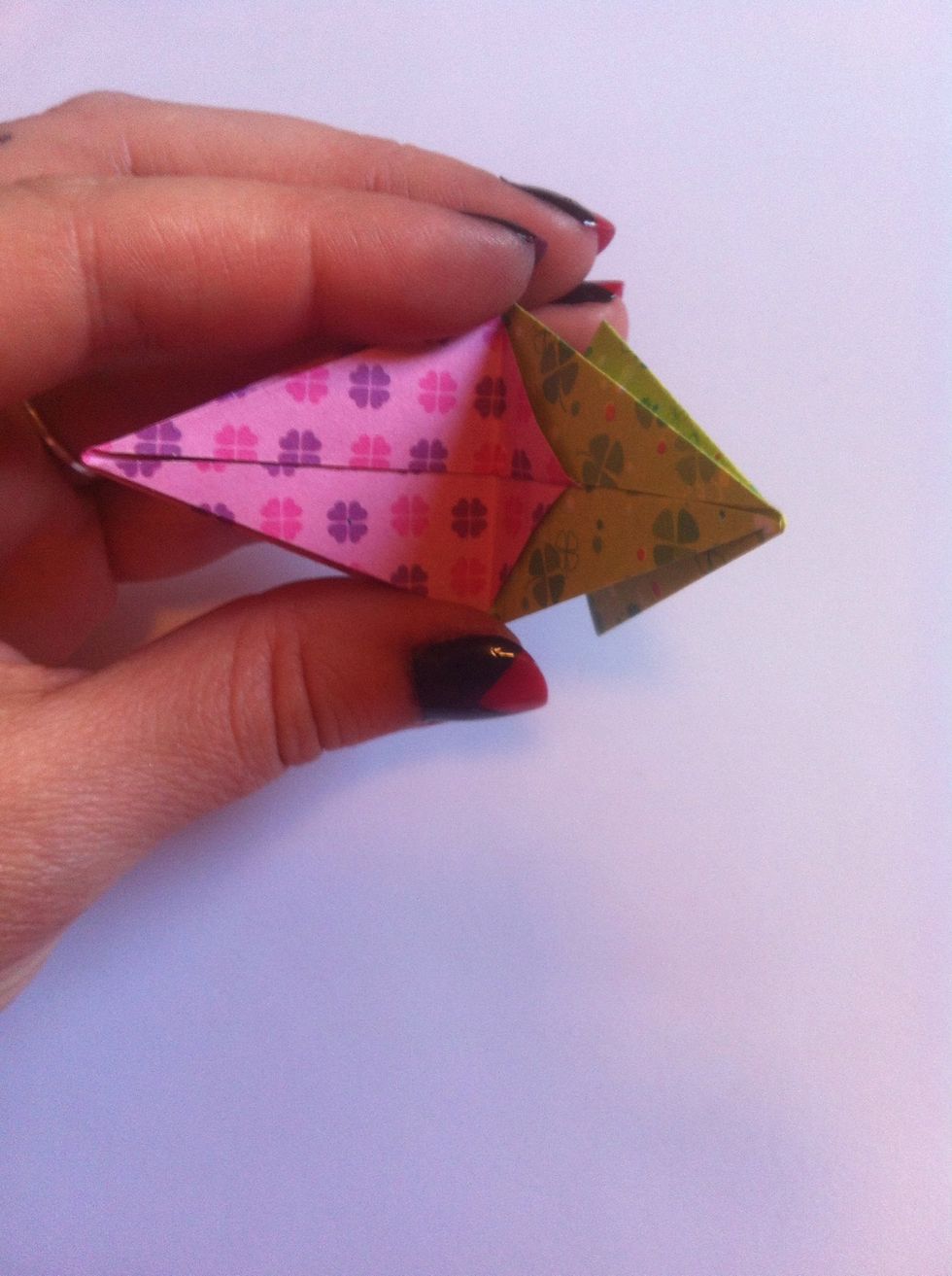 Now you will fold the green & pink together to "lock" them...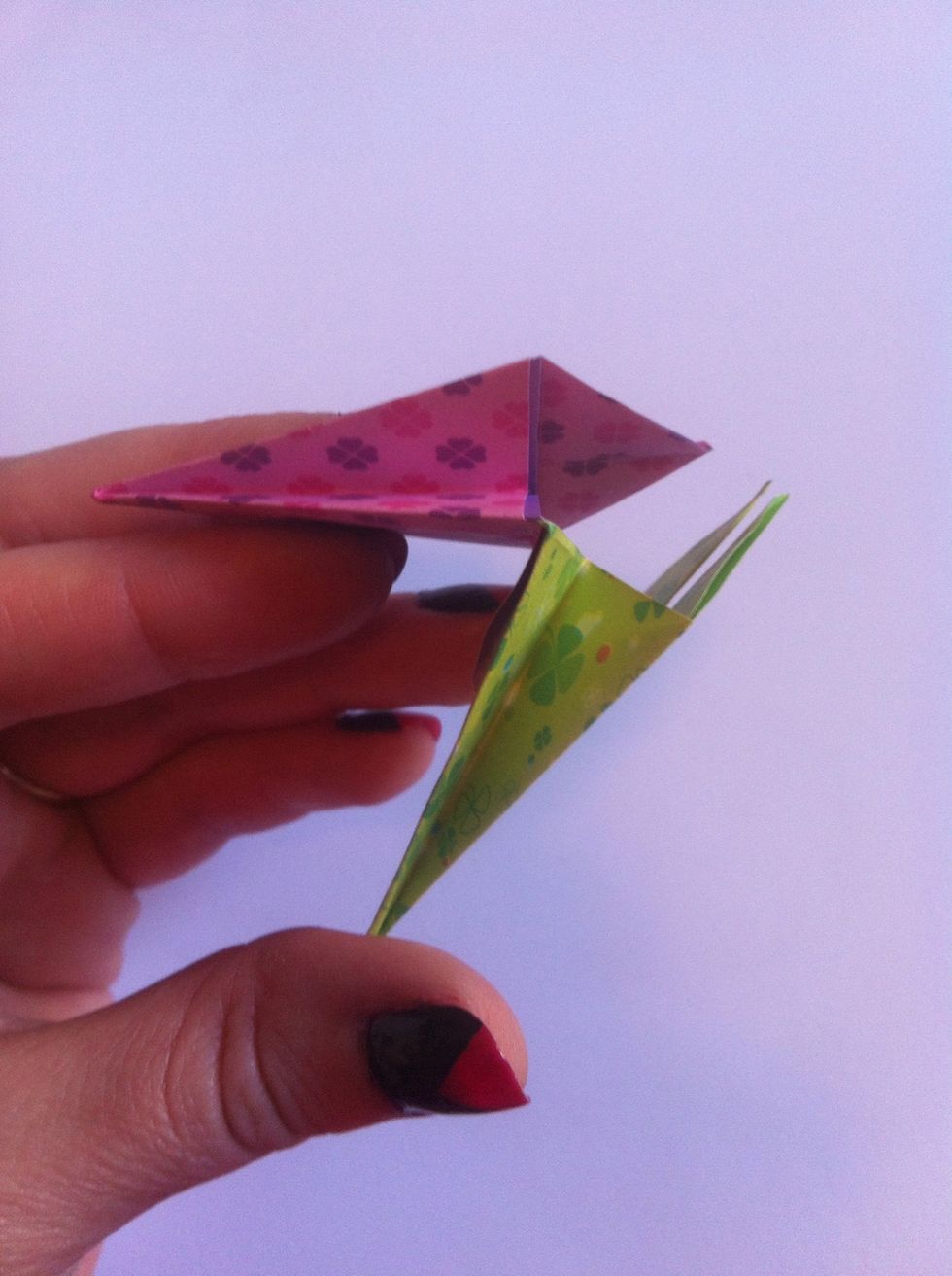 Folding...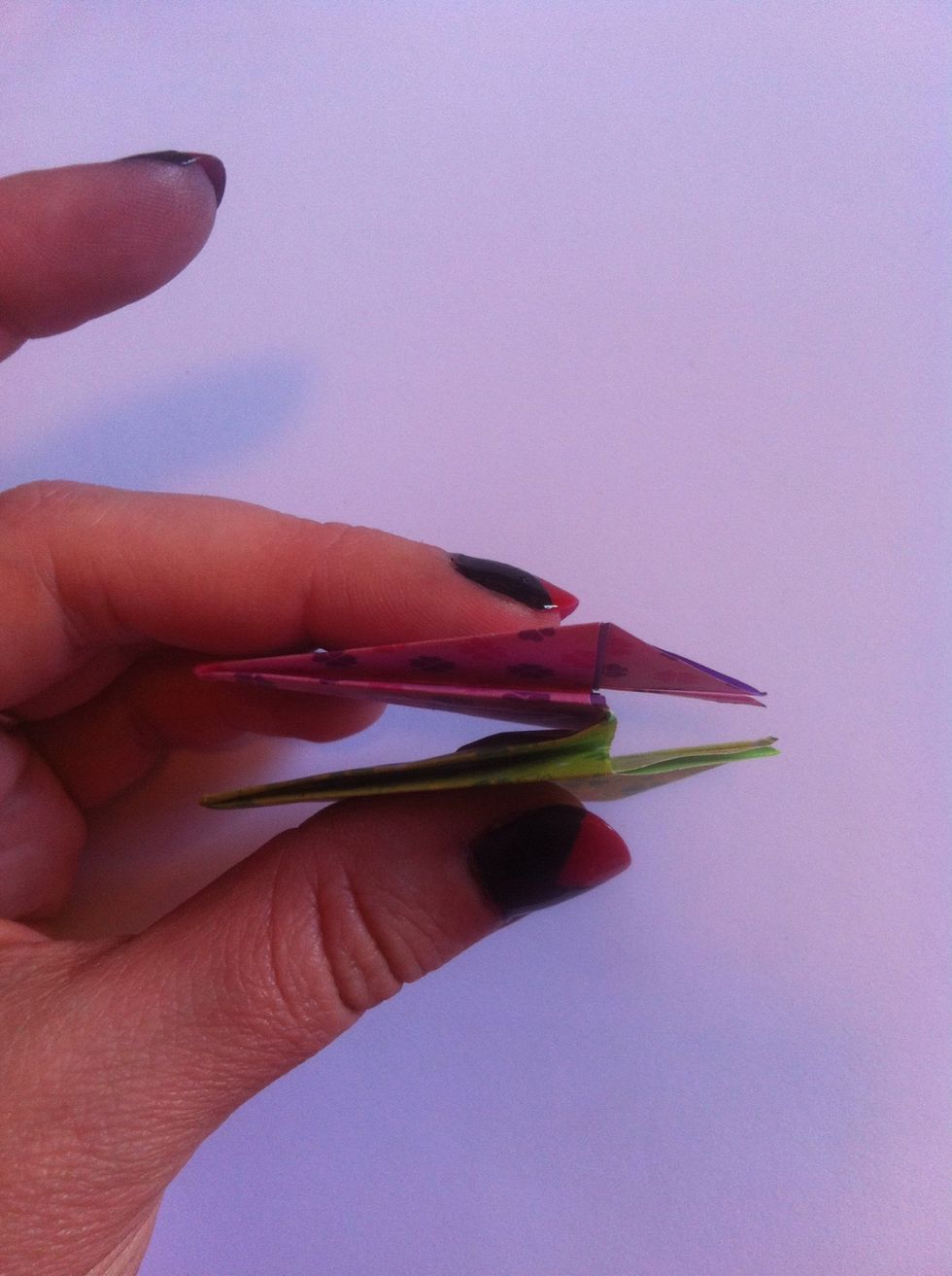 Like this.
See. Squished flat together now. Continue to do the exact same thing with the rest...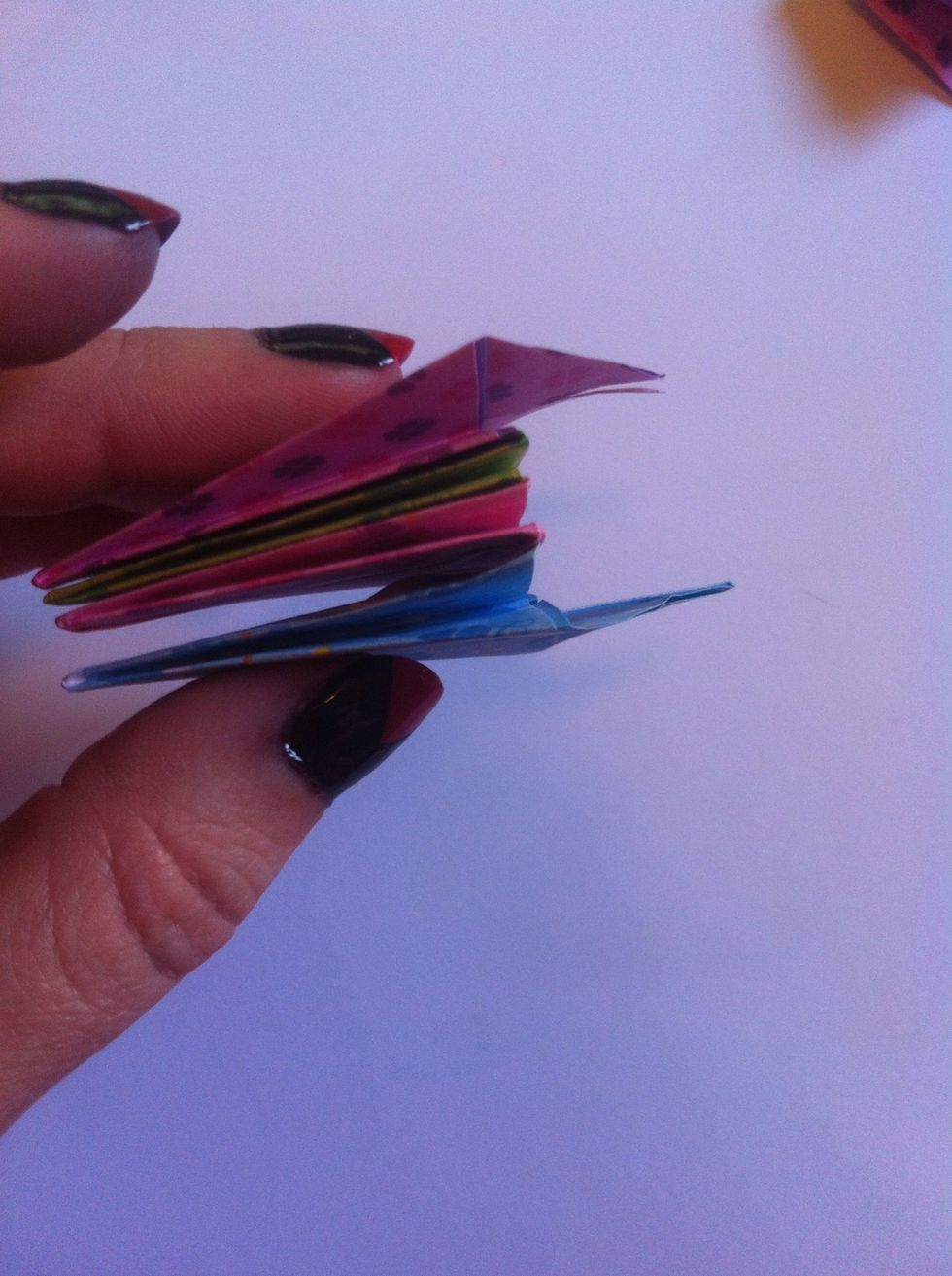 Here I am half way done.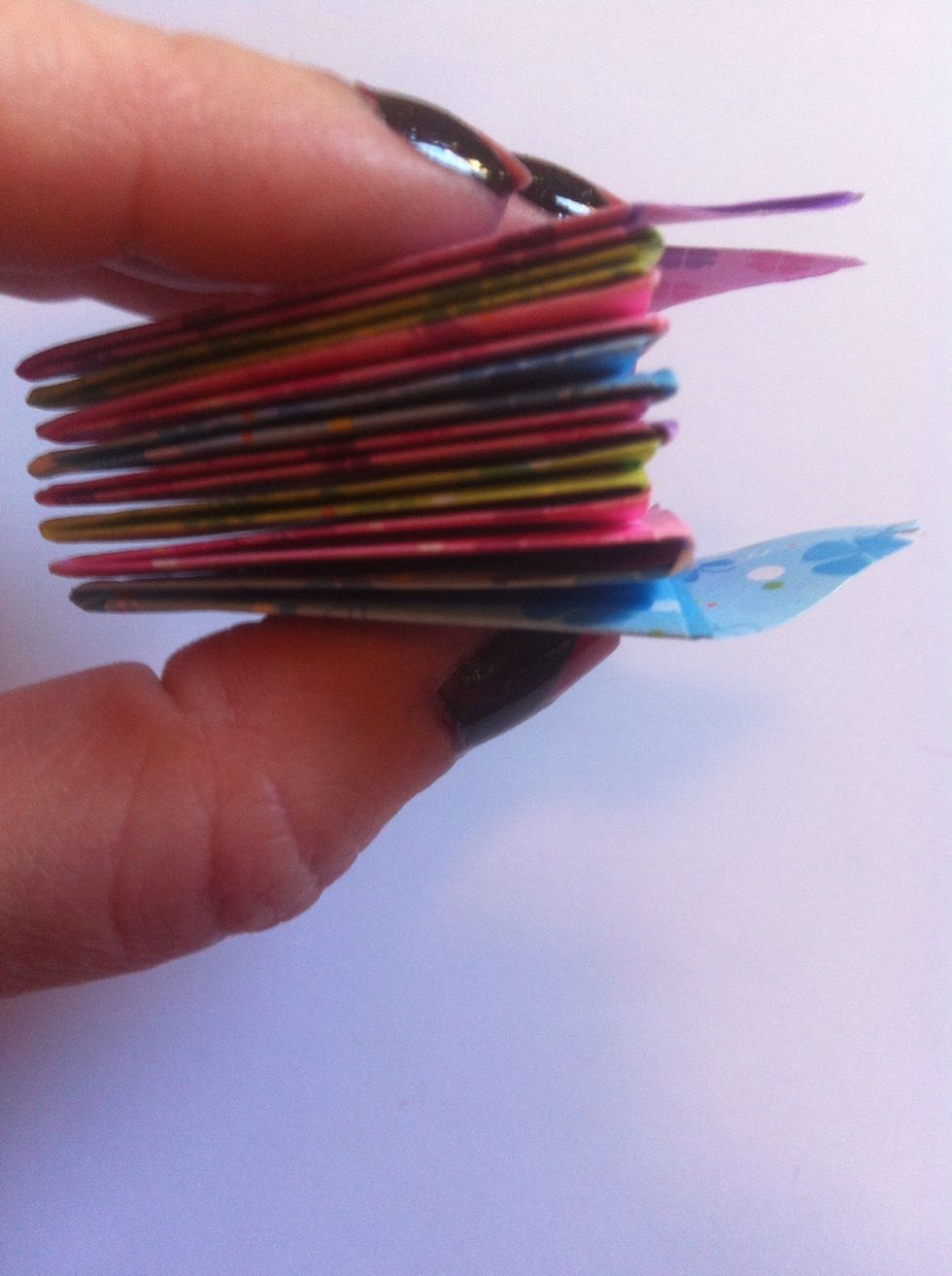 And now here they all are. So... Swing them around...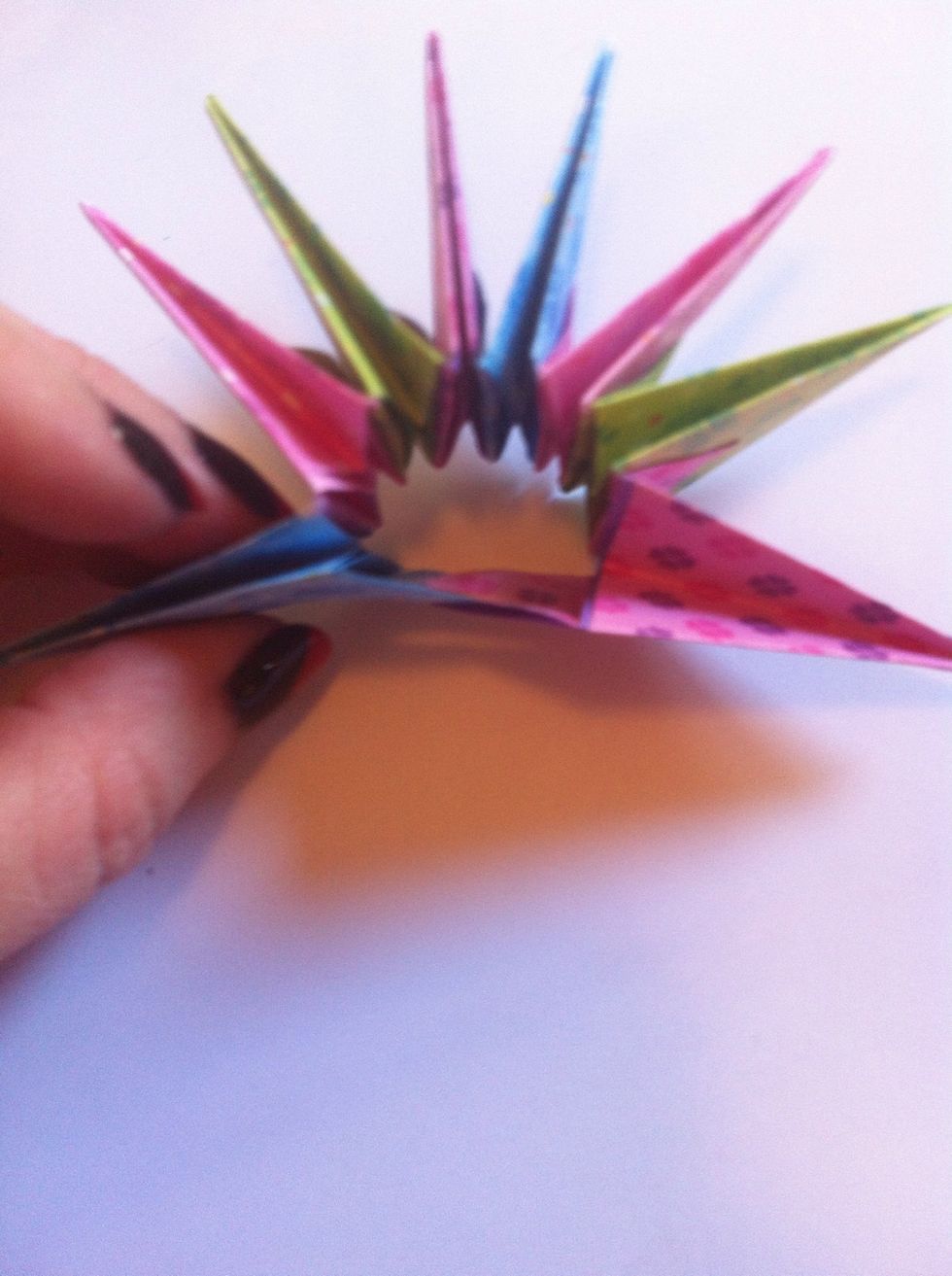 And push the blue into the pink. It's the opposite of what you've been doing, so don't forget...blue into pink (left into right) this time.
Like this.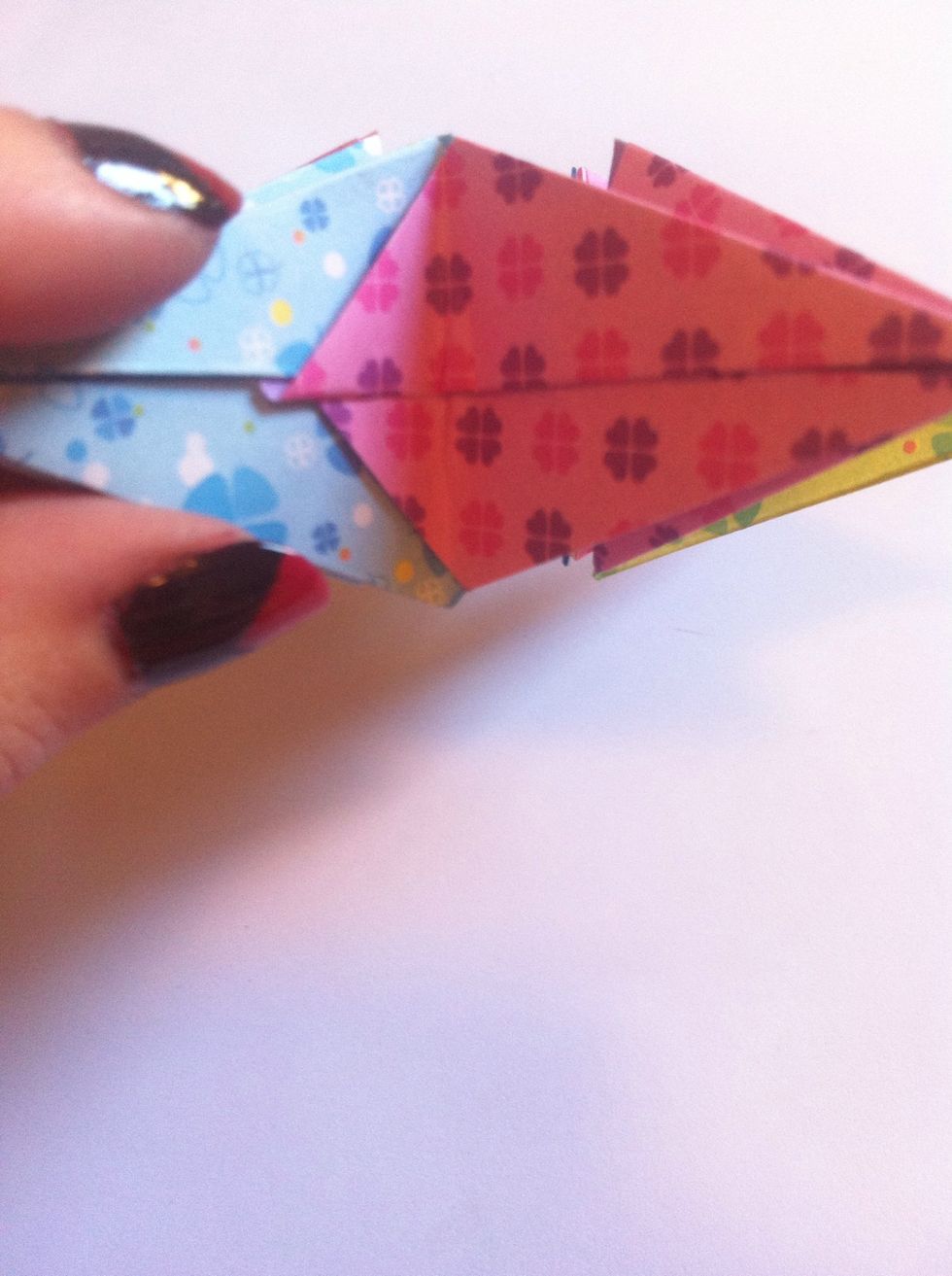 All wiggled together & ready to fold back to lock together...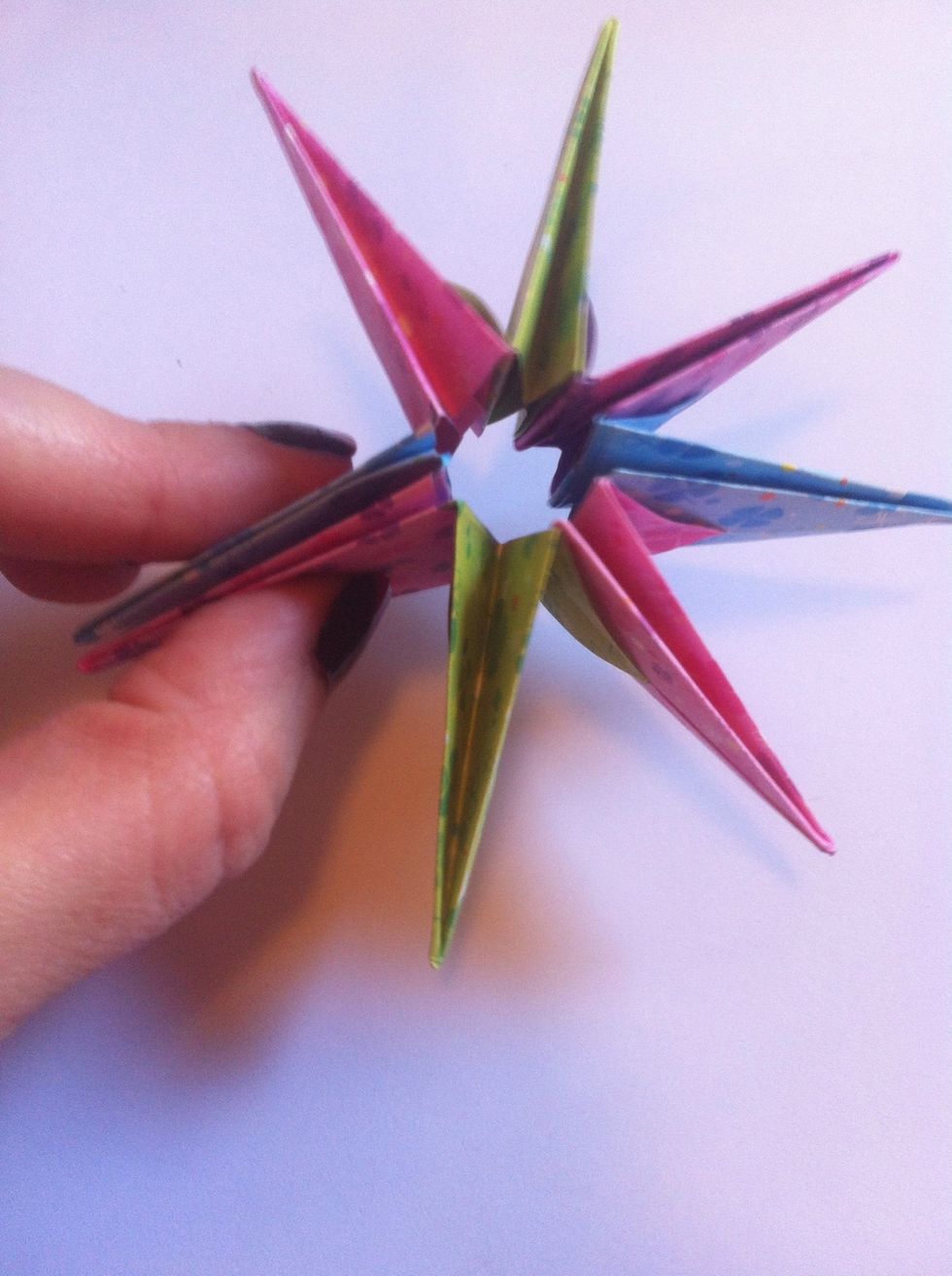 Locking together...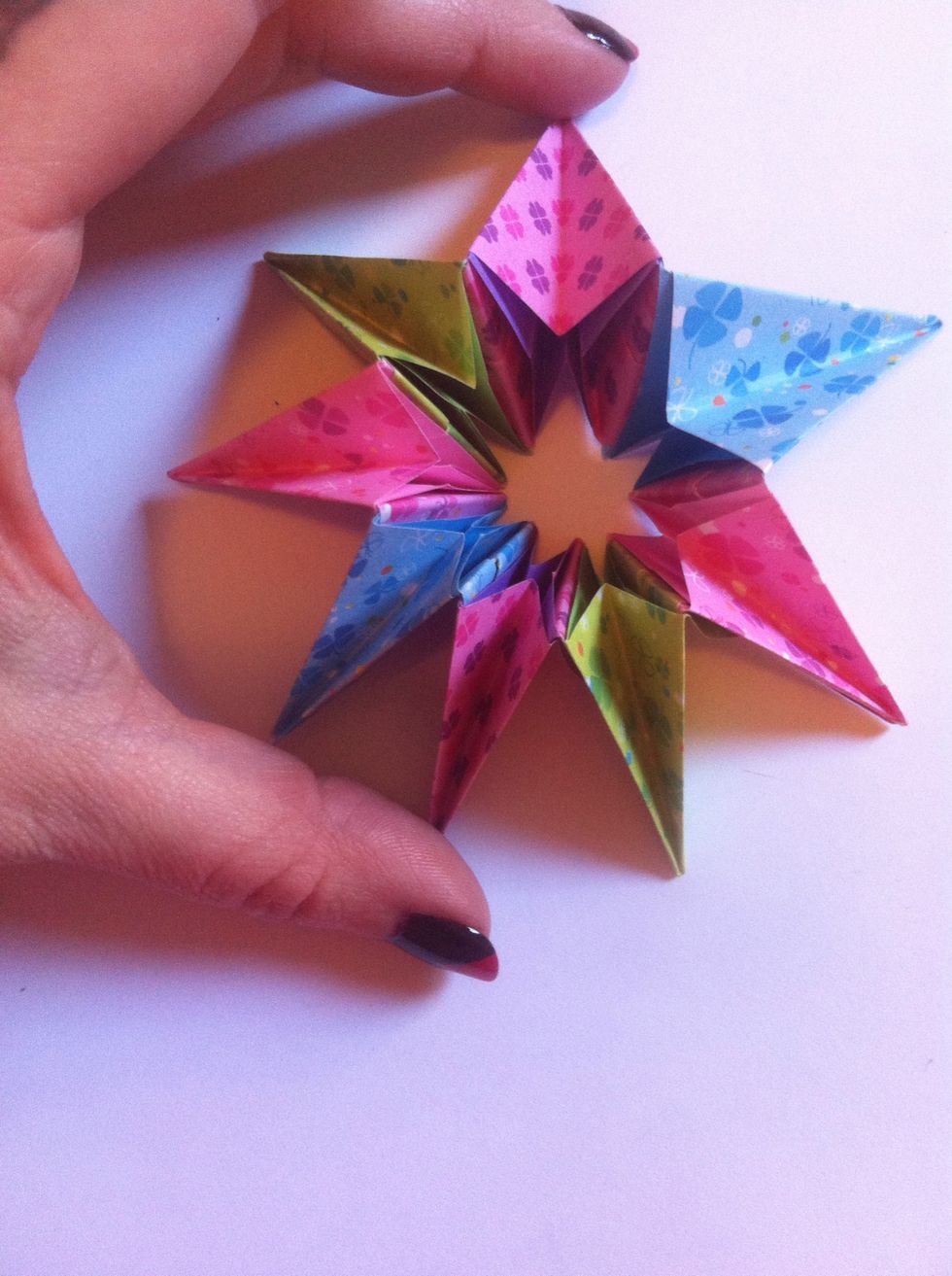 Let go & that's it! You're ready to play!...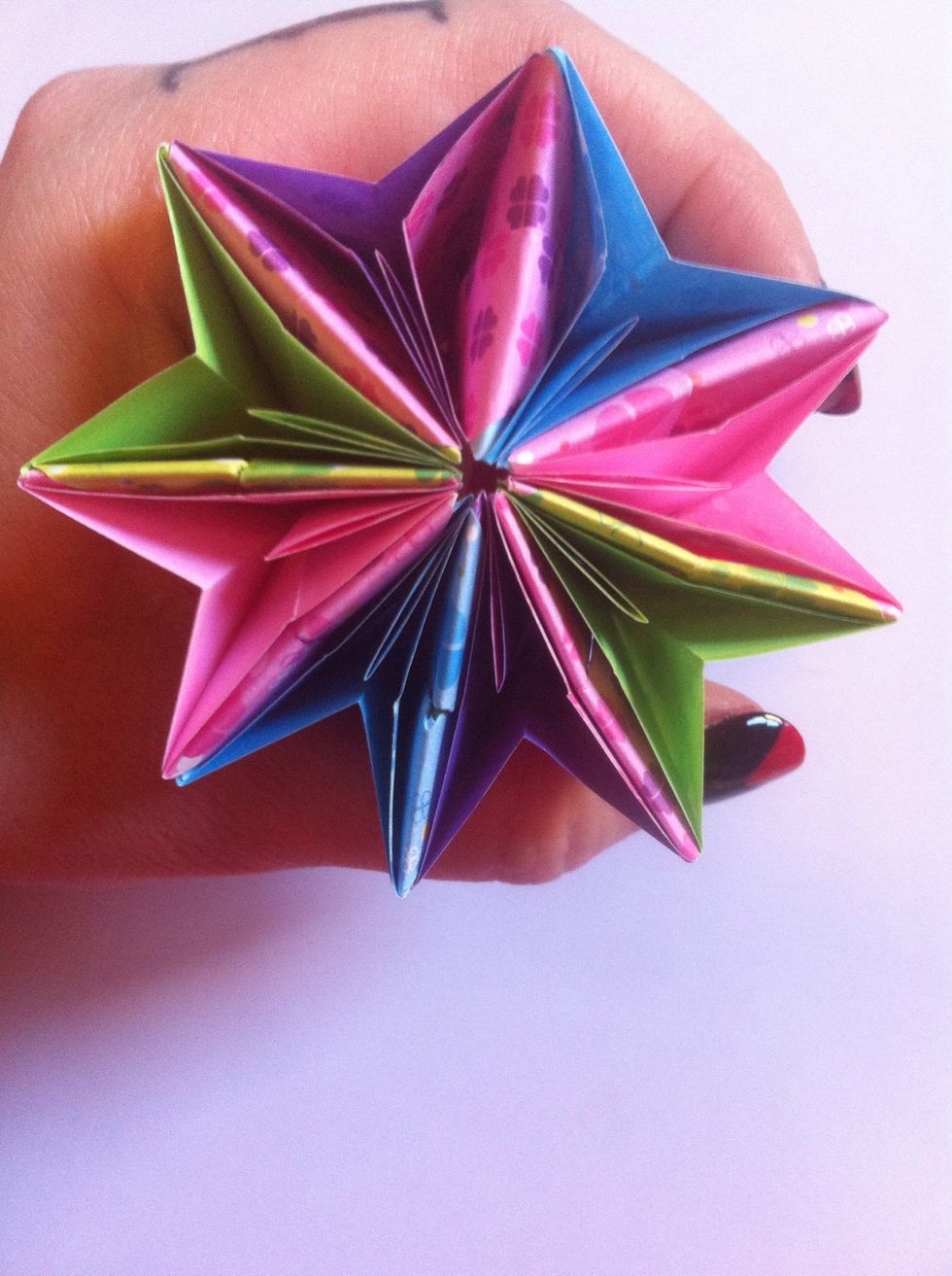 I bent them all back into my hand here. Stick your fingers in the center to keep opening up.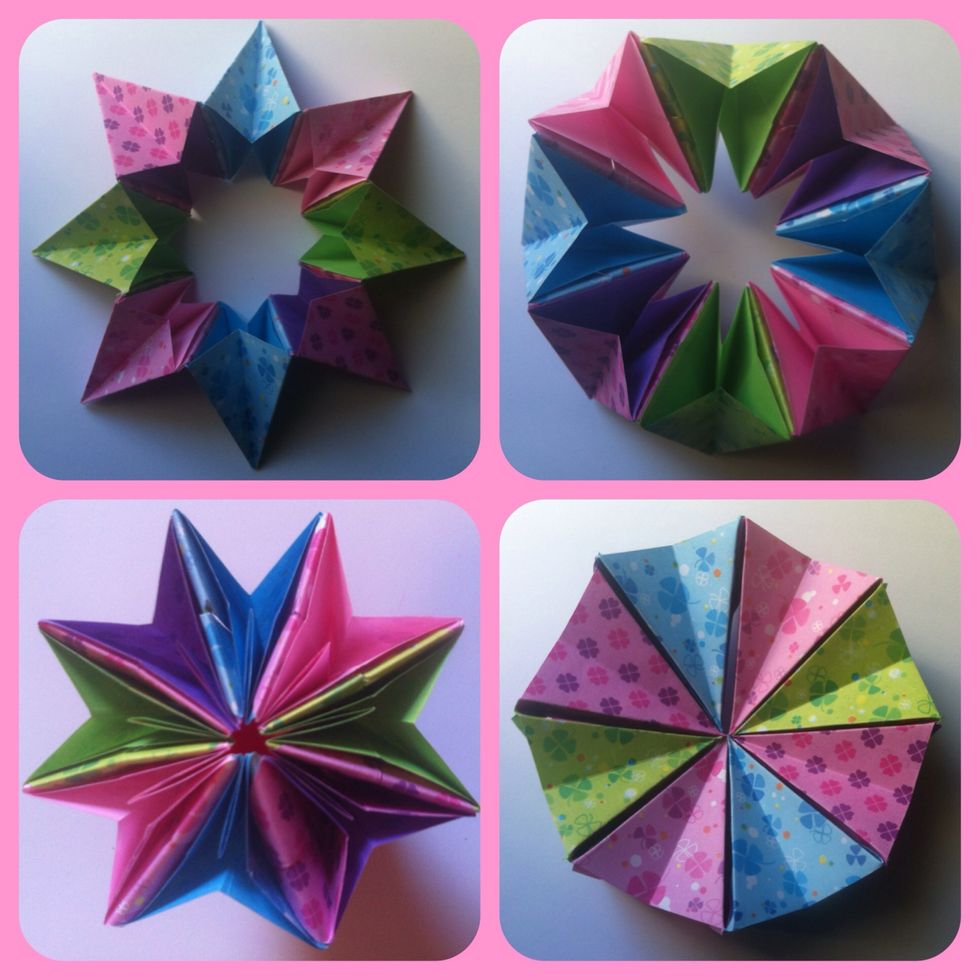 Top view of some if the flips.
Side view to show its 3dimensional.
Ellie Kneeland
ℓᎥƘƎ ᗩИ ⚙C̤̈✞⚙ƤυƧ ⚙И Я⚙ℓℓƎЯ ƧƘᗩ✞ƎƧ\nThese are not my designs; I'm just trying to keep origami alive. Please enjoy & pass along what you learn. ?ellie