How to make 3 ingredient taco chicken
You can use this in soft or hard tacos, salads, burritos and more.
28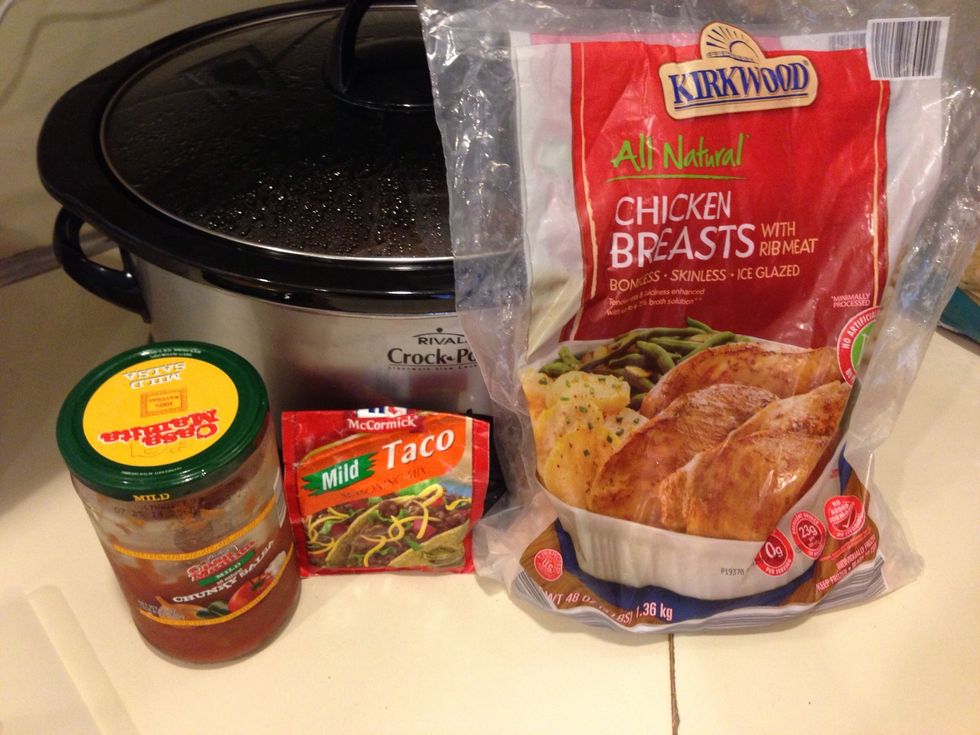 Just dump the chicken, salsa and taco seasoning into the crockpot and cook on low for six hours.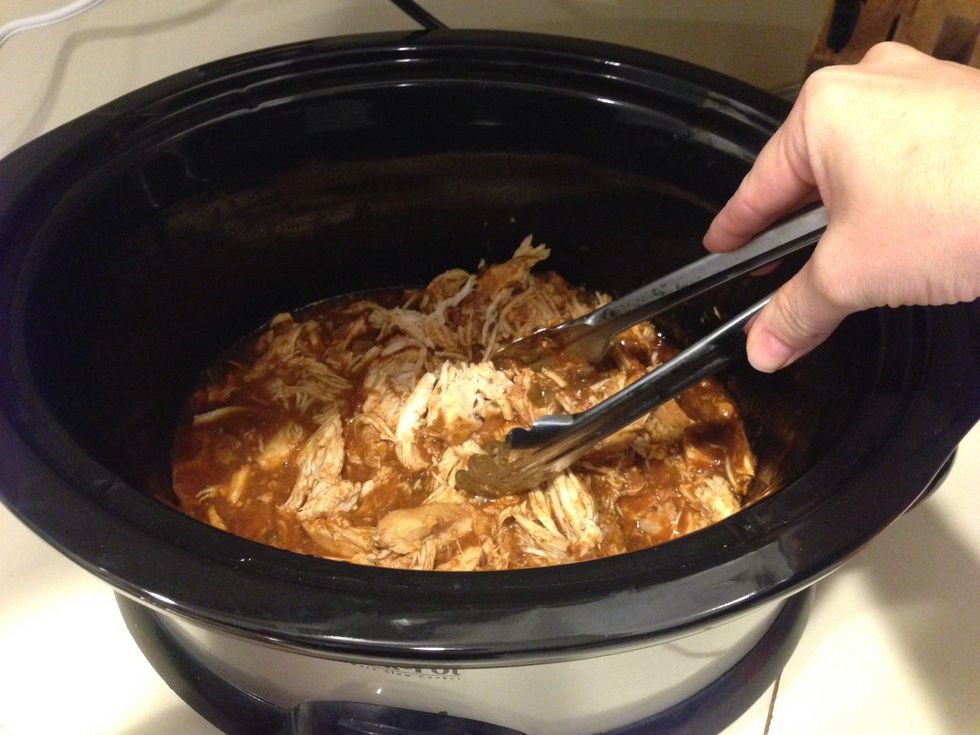 Use a fork or tongs to break up the meat. That's it!! Your taco chicken is done!!!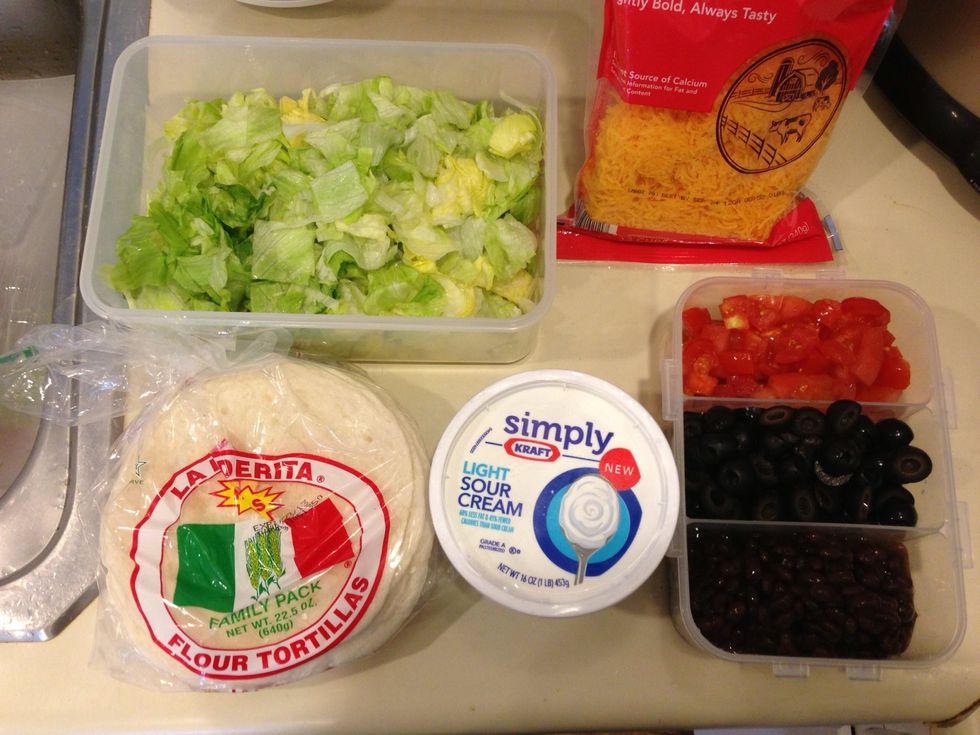 If you want to make soft or hard tacos, chop up whatever ingredients make you happy. I've chosen soft shell tortillas, lettuce, tomato, black beans, olives, cheese and sour cream.
Easy and a big hit in our family.
3.0 chicken breasts
1/2 packet of taco seasoning
1/2 jar of salsa