How to make 3 ingredient spinach protein bread
Makes 6 slices about 6x2 inches big Nutrition per one slice: 52 calories, 0.7gr fat, 80mg sodium, 0.5gr carbs, 1gr fiber, 0.1gr sugar, 12gr protein Cost to make: $3.8
138
Gather ingredients: pea protein, egg whites, spinach.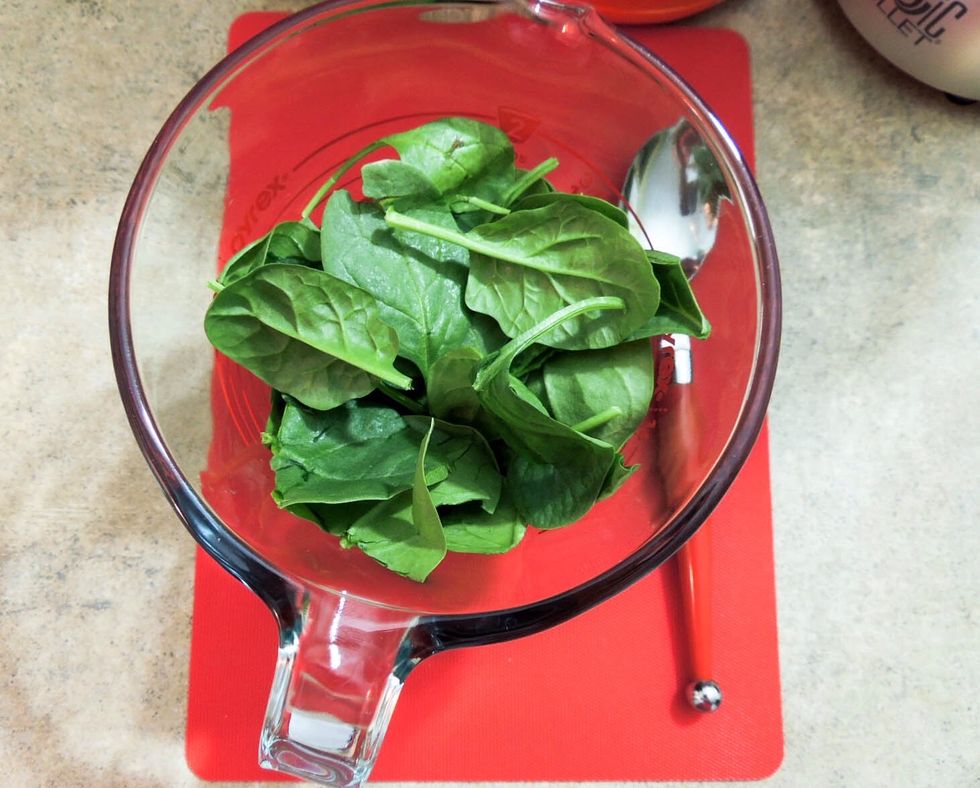 Measure out 2 cups spinach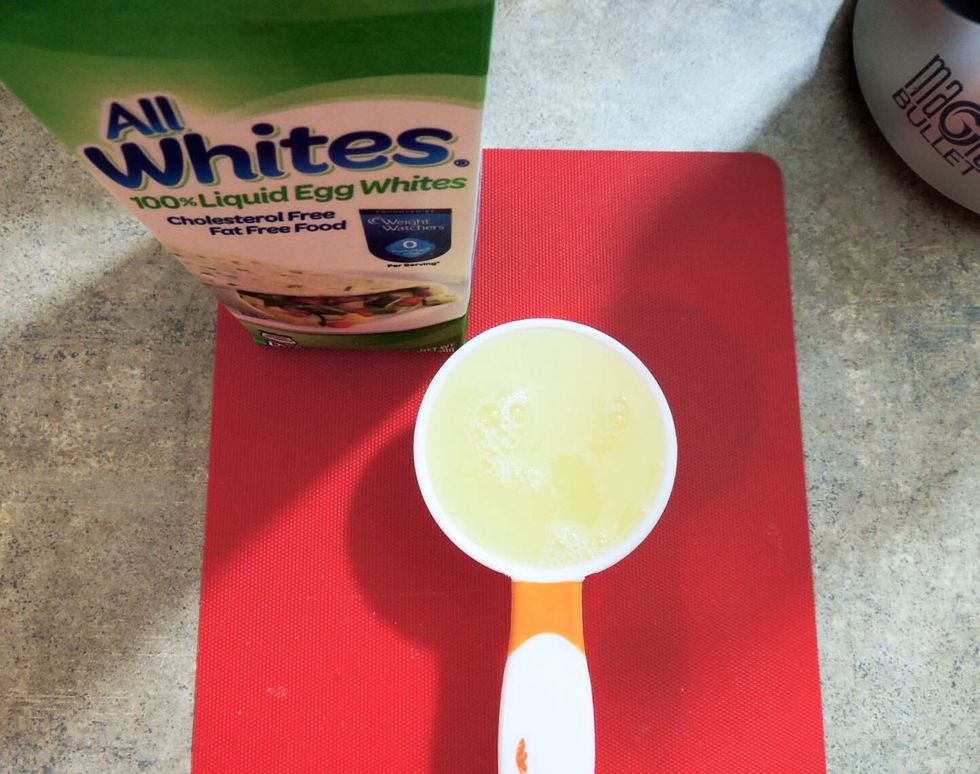 And 1/2 cup egg whites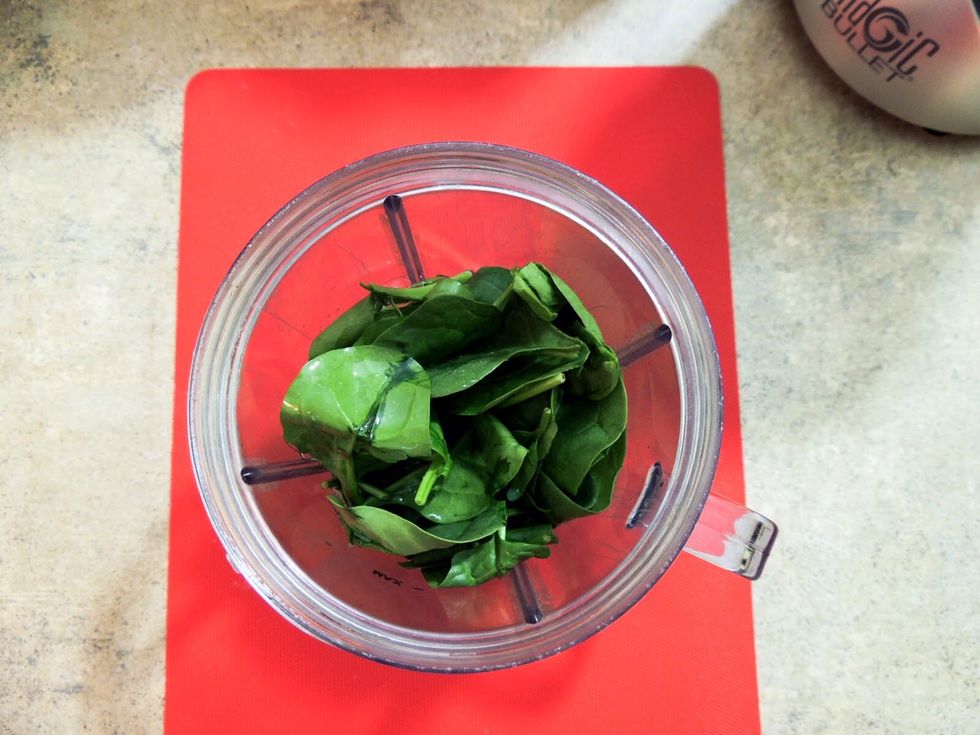 Combine both, spinach and egg whites in a blender cup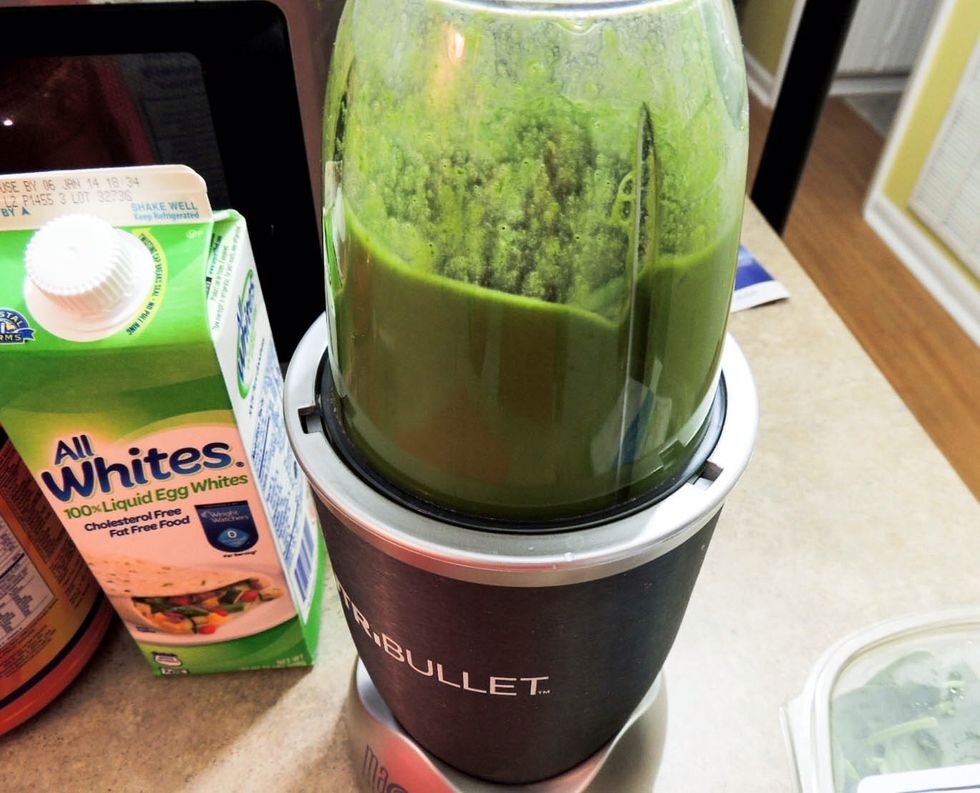 Blend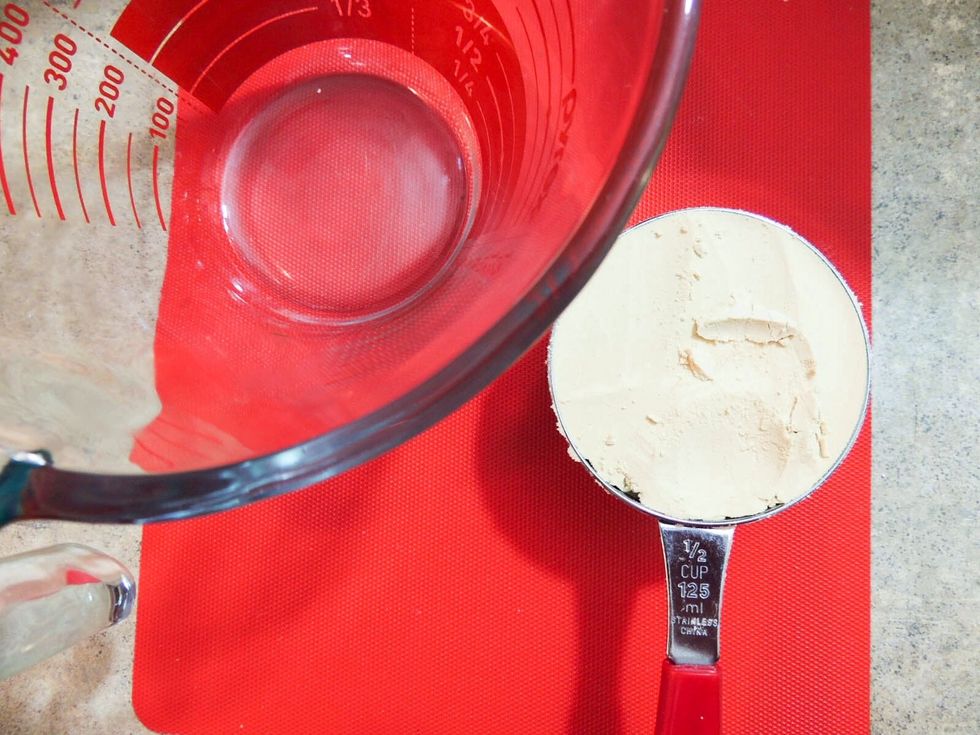 Measure 1/2 cup pea protein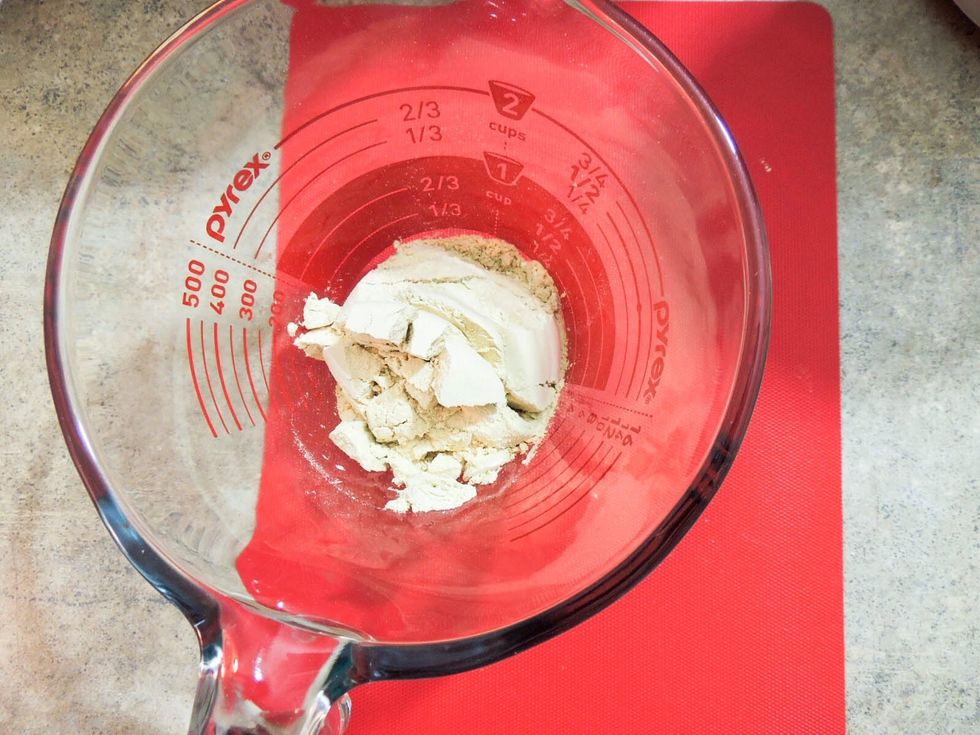 Add it into a mixing bowl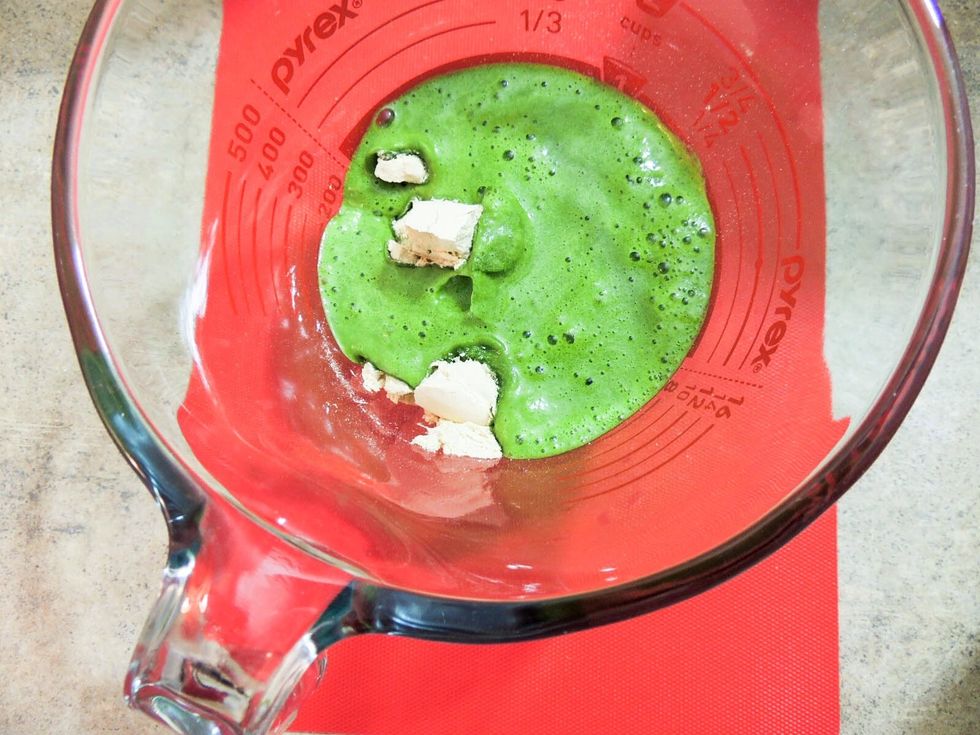 Combine blended spinach and egg whites with pea protein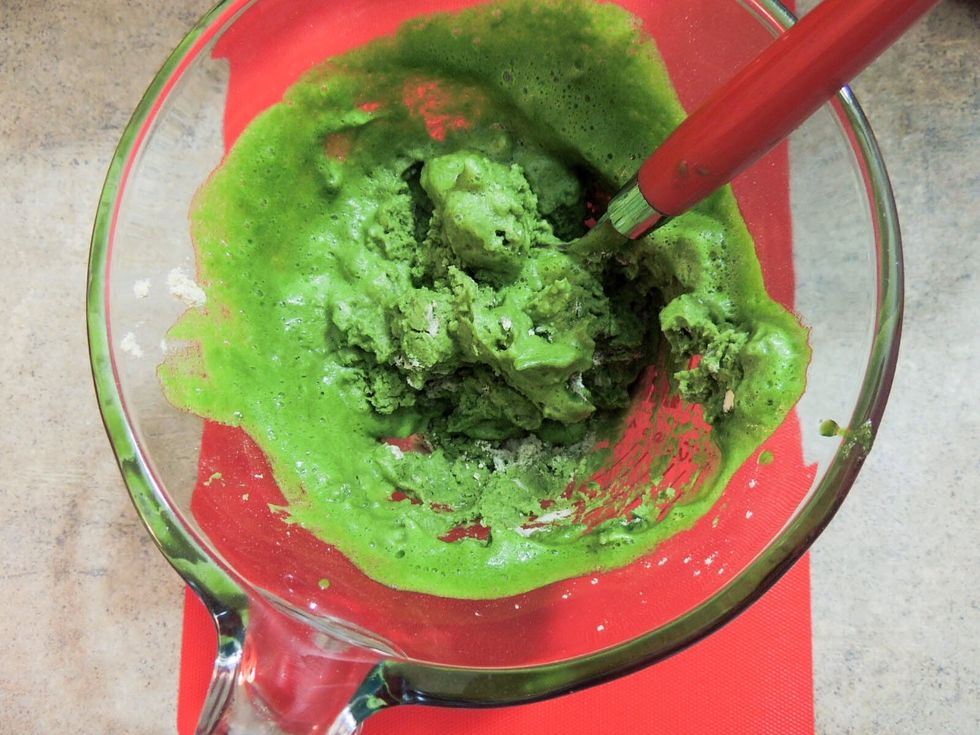 Using spoon start incorporating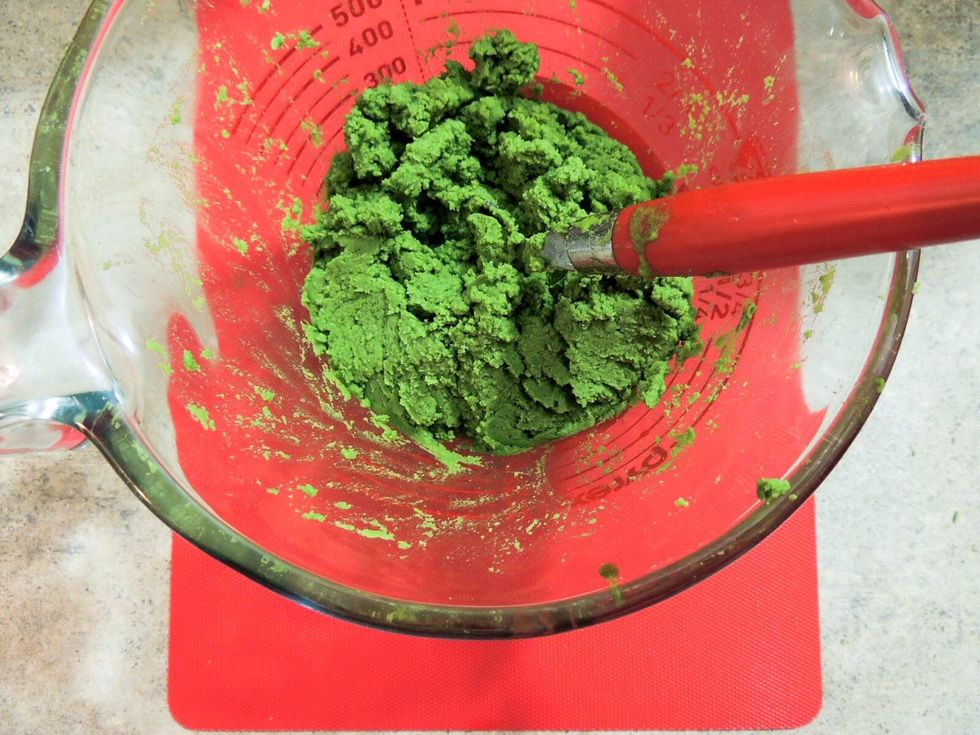 Until you have batter such as this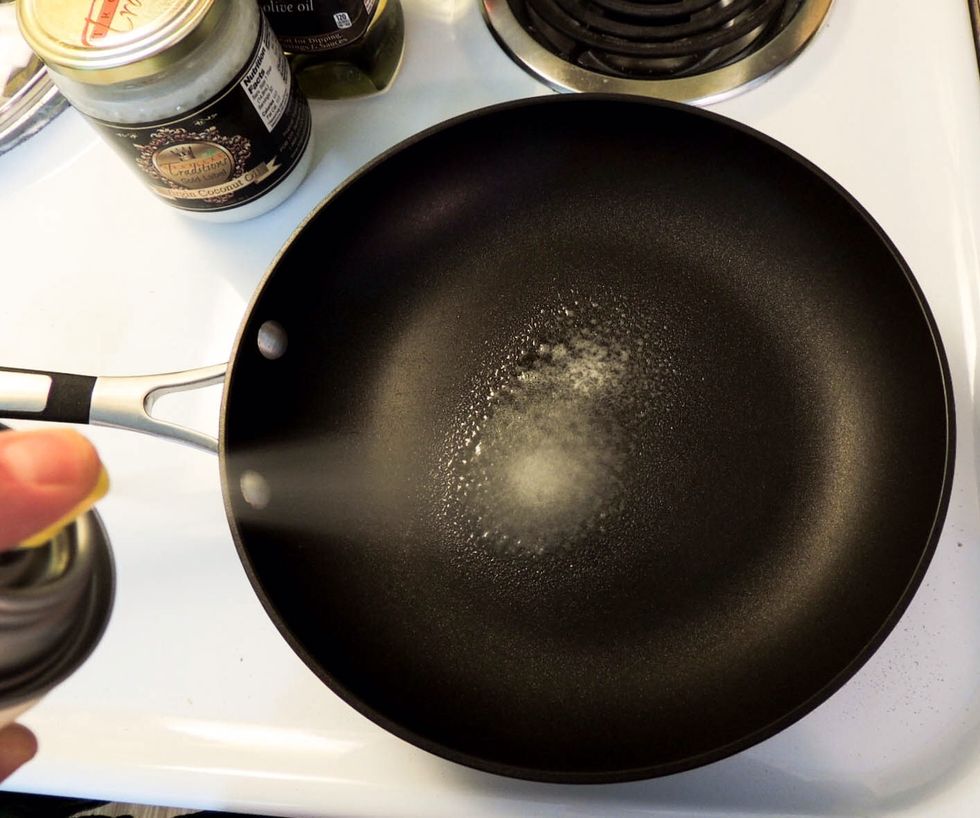 Spray skillet with non-stick, or use some oil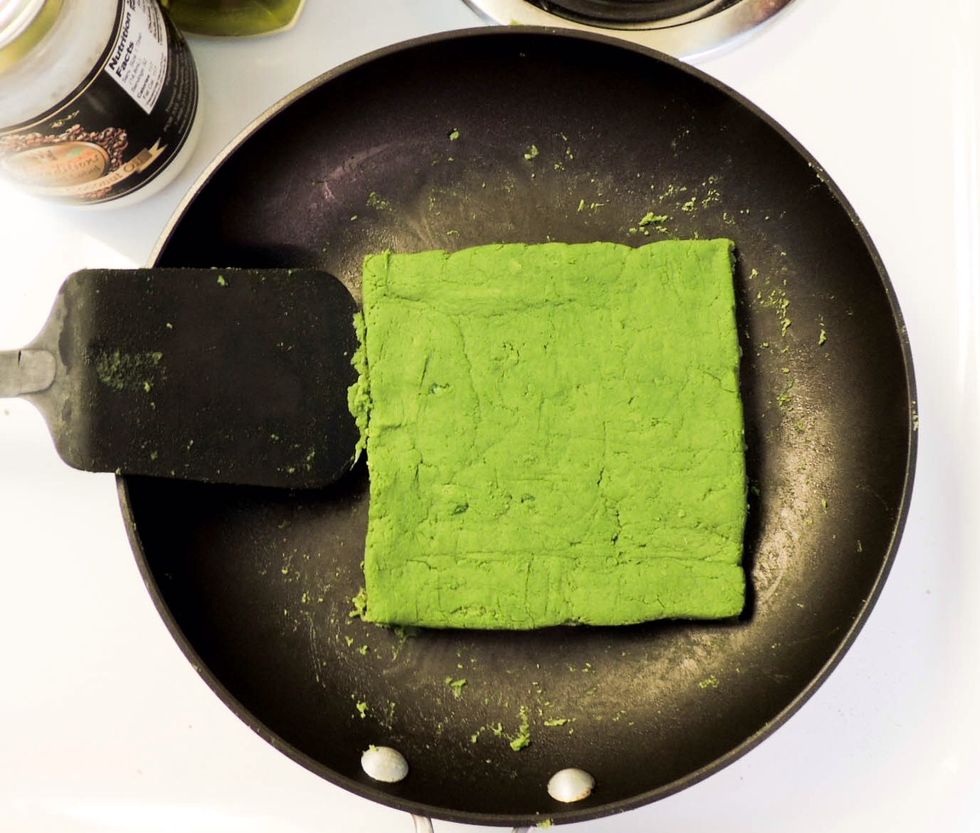 Shape the batter in a square on the skillet, about half inch thick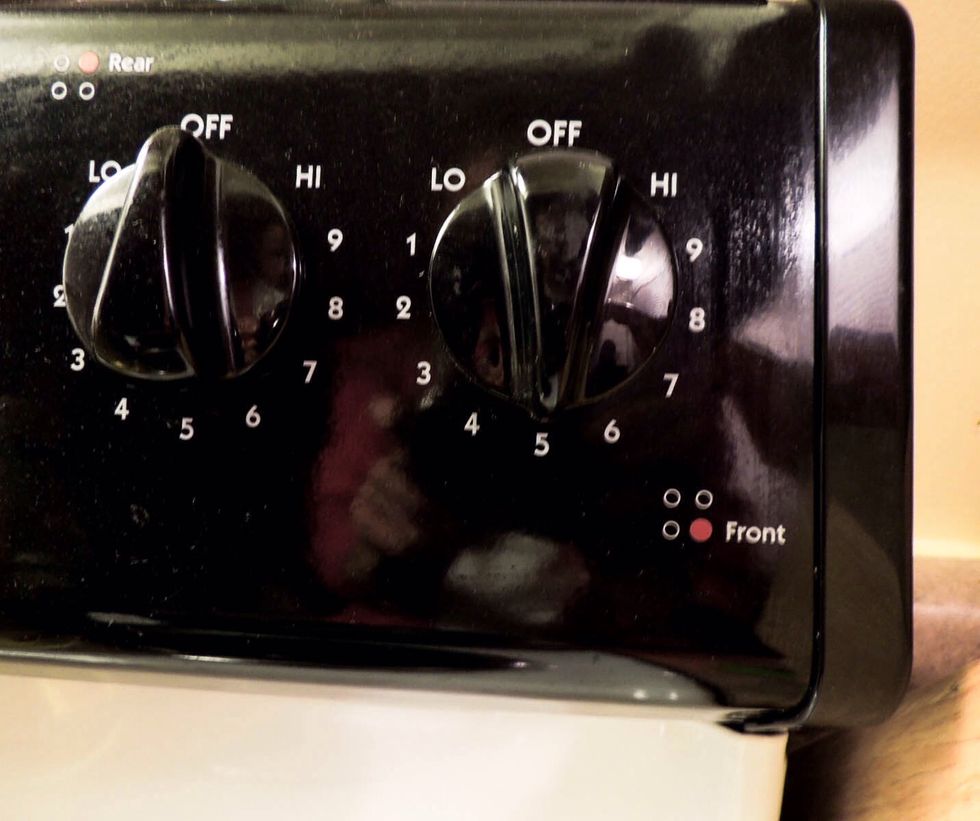 Turn the heat on Medium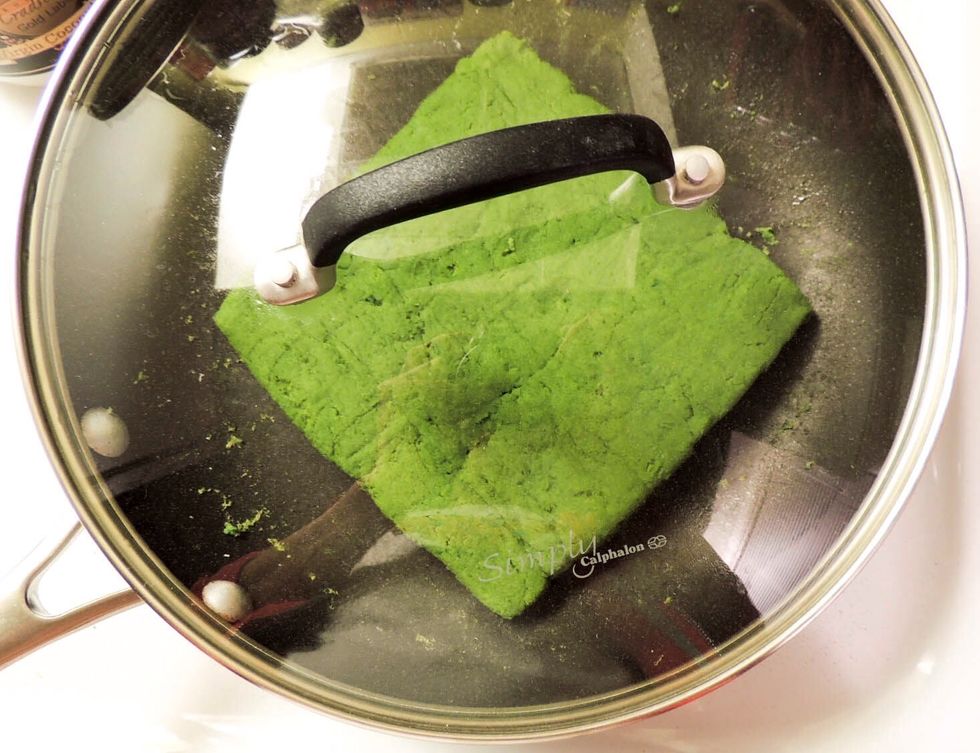 Cook one side (about 4-5 minutes)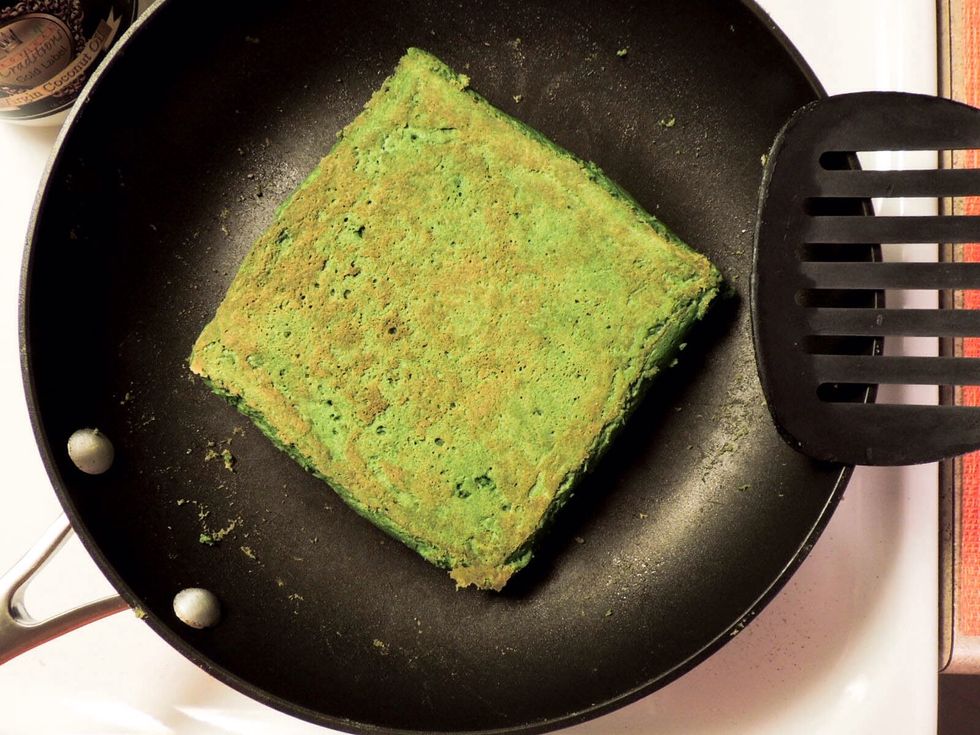 Flip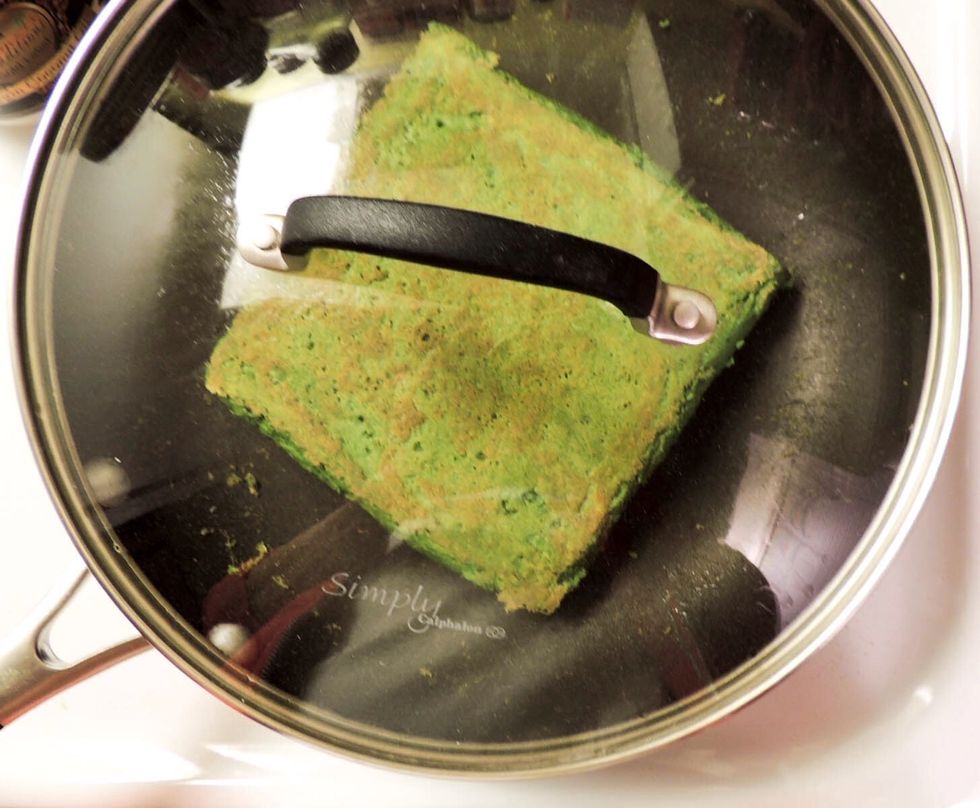 Cook other side (about 3-4 minutes or less)
Until it looks like this. The bread is ready.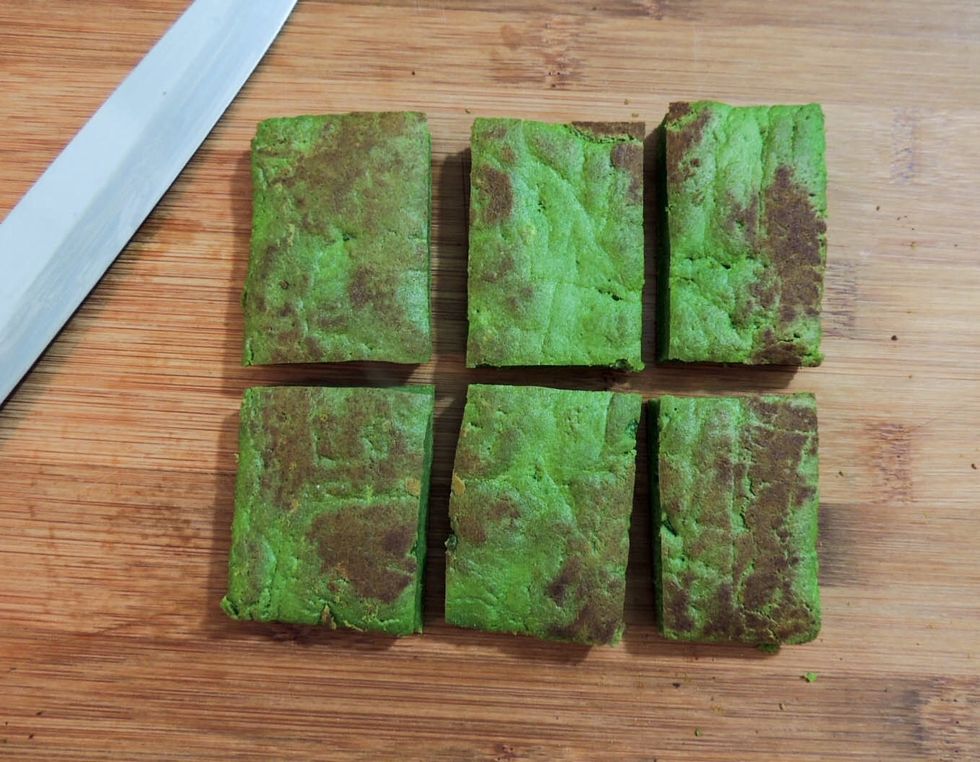 Slice and have some (: With Tahini or Peanut Butter, or make a sandwich, it's good with anything and super duper healthy. Having nearly zero carbs you can snack on it before bed guiltlessly.
2.0c Spinach
1/2c Pea Protein
1/2c Egg Whites
Protein Bakes
Join me at www.ProteinBakes.com to learn how to make your own protein bars, cookies, pancakes, waffles and more using the best ingredients