How to make 3 ingredient halloween hatchet cookies
Make 3 Ingredient Halloween Hatchet Cookies
35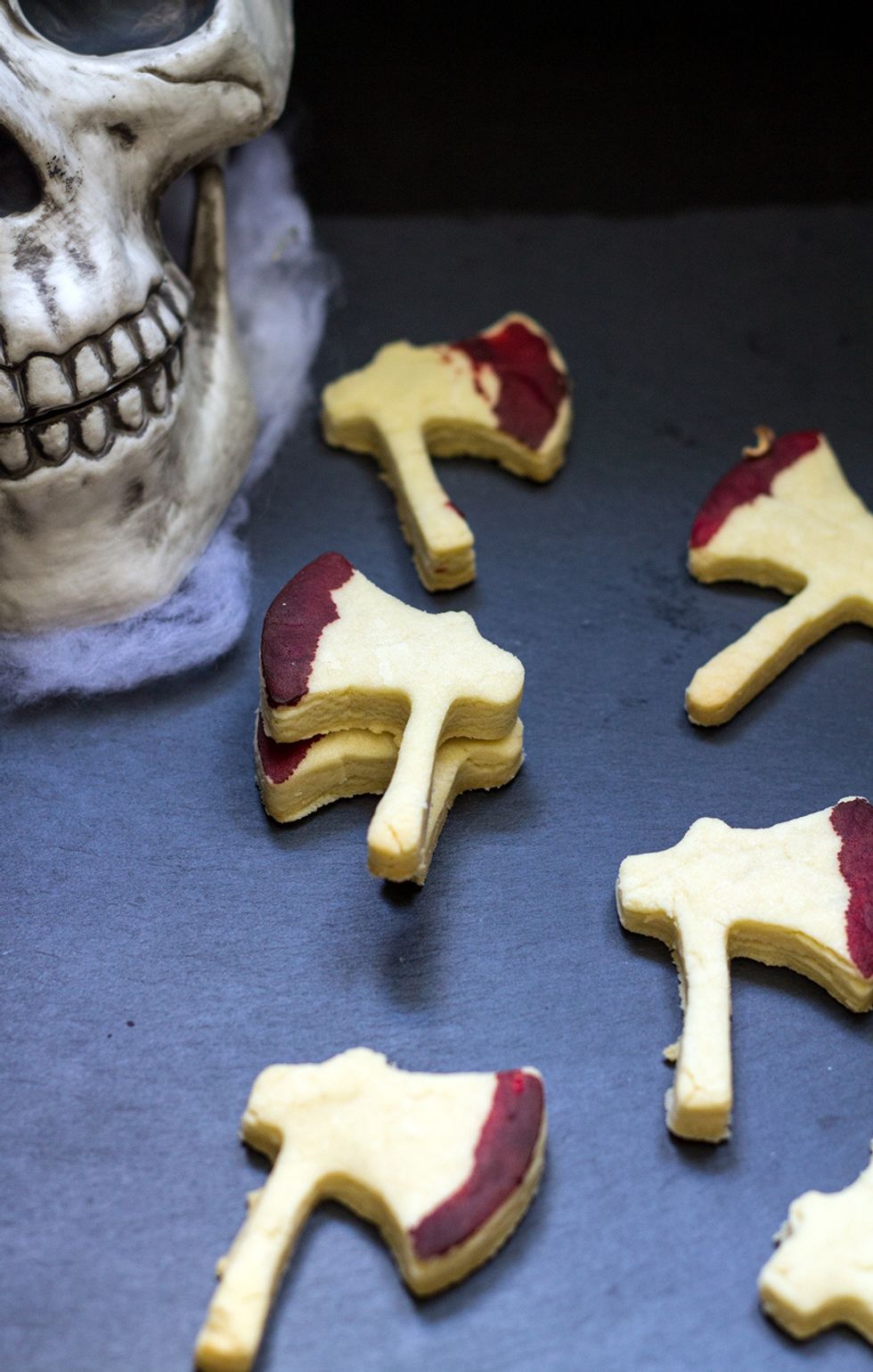 Preheat oven to 350 degrees Fahrenheit. Line a baking sheet with parchment paper. In a large bowl, cream together butter and sugar. Add flour and mix until it forms a soft dough.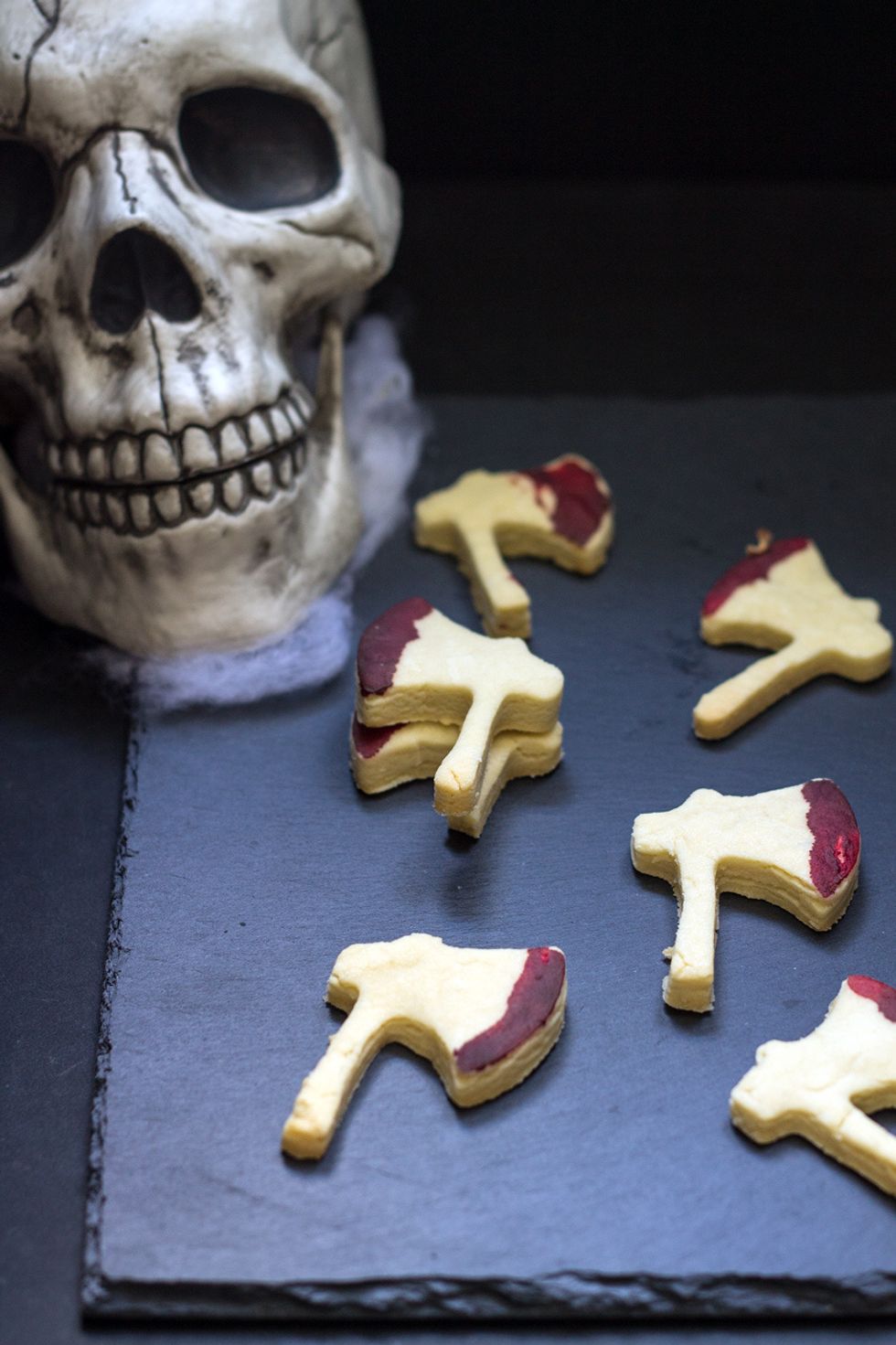 It will be crumbly but keep mixing till it forms into dough. Form into a ball. Roll dough out to ¼ inch thick on a floured surface. Use cookie cutter to make shapes, place on prepared baking sheet.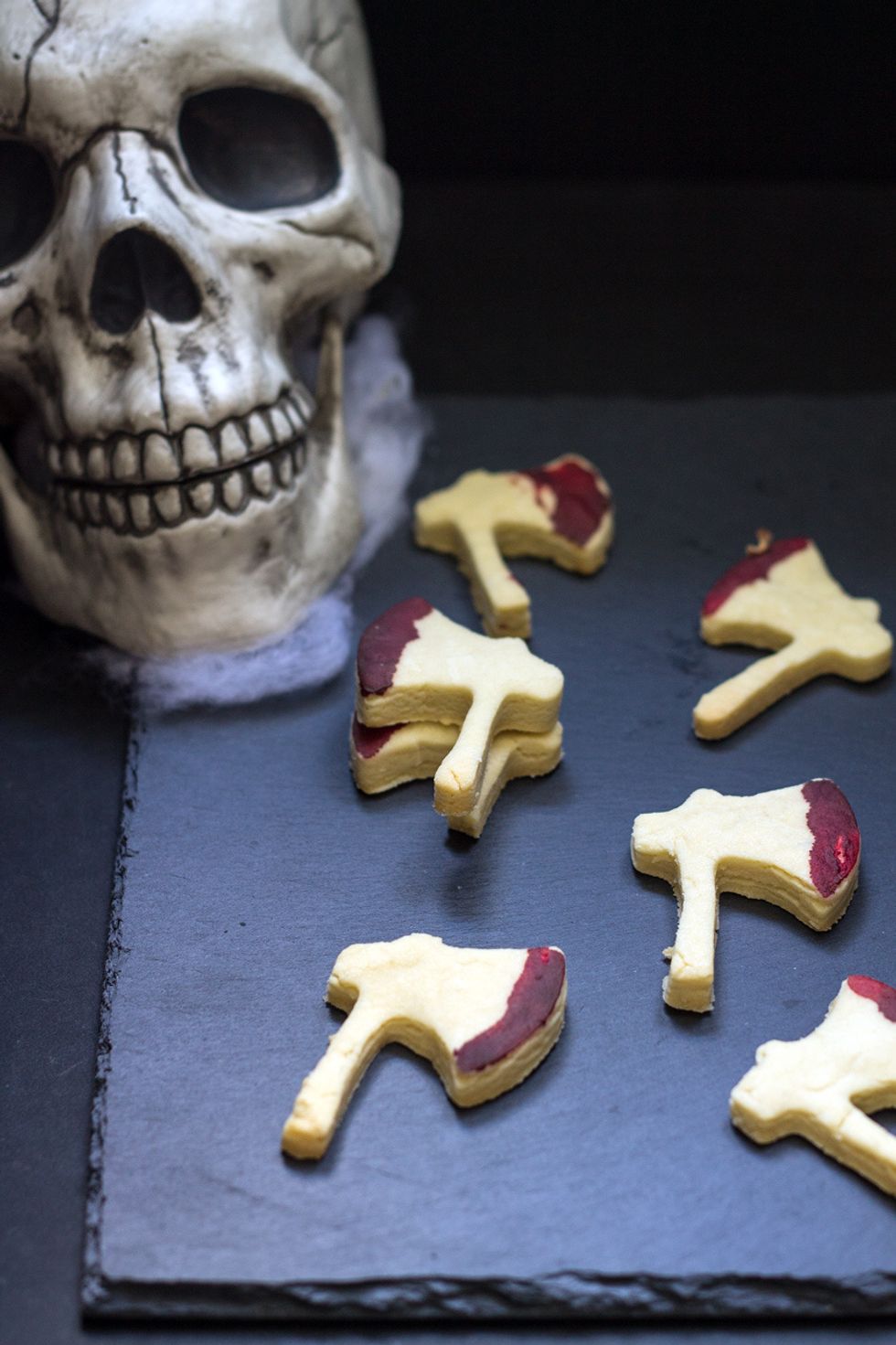 Bake for 15-18 minutes or until cookies are light golden brown. Let cool completely and drizzle food coloring on edge of each cookie and smear onto the edge of the hatchet cookie.
1/2 cup butter softened
1/4 cup powdered sugar
1 cup all purpose flour
red food coloring
hatchet cookie cutter