3 arrangements I made from flowers I got here: http://www.hbloom.com/Collections/Explore/Arrange_Your_Own
9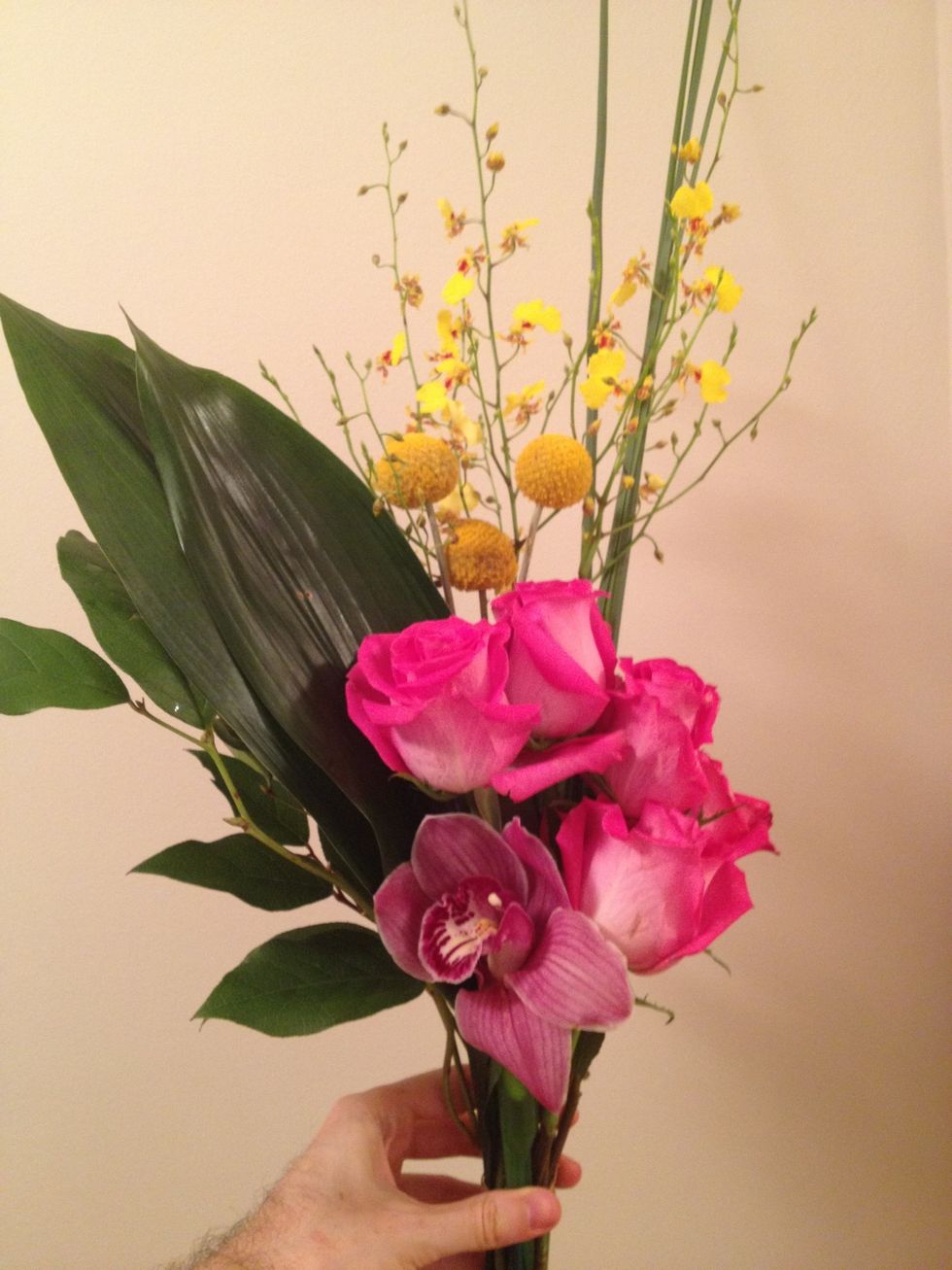 Gather and trim all of your loose flowers. Remove excess leaves.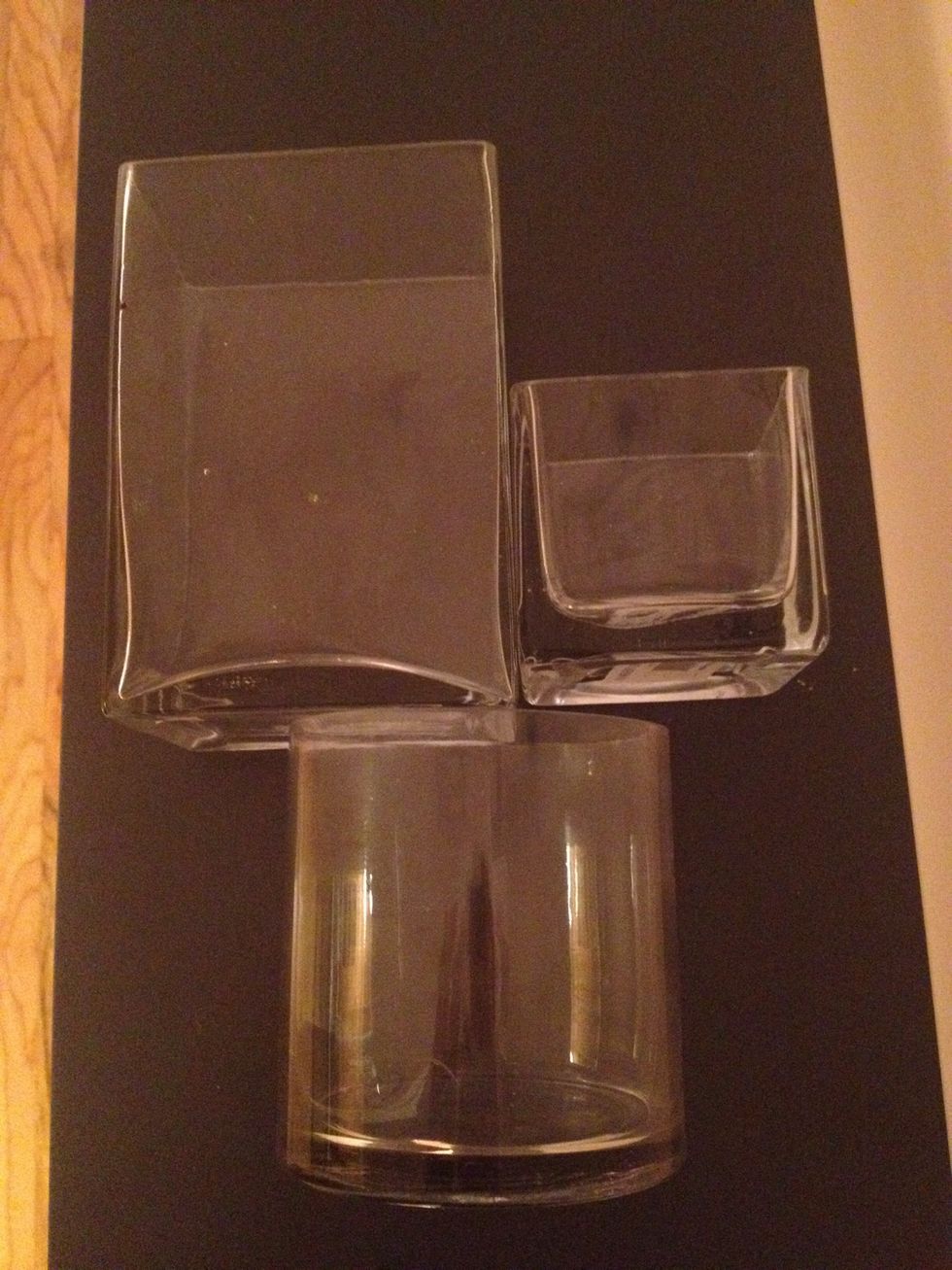 You will need 1 tall vase and 2 small or short vases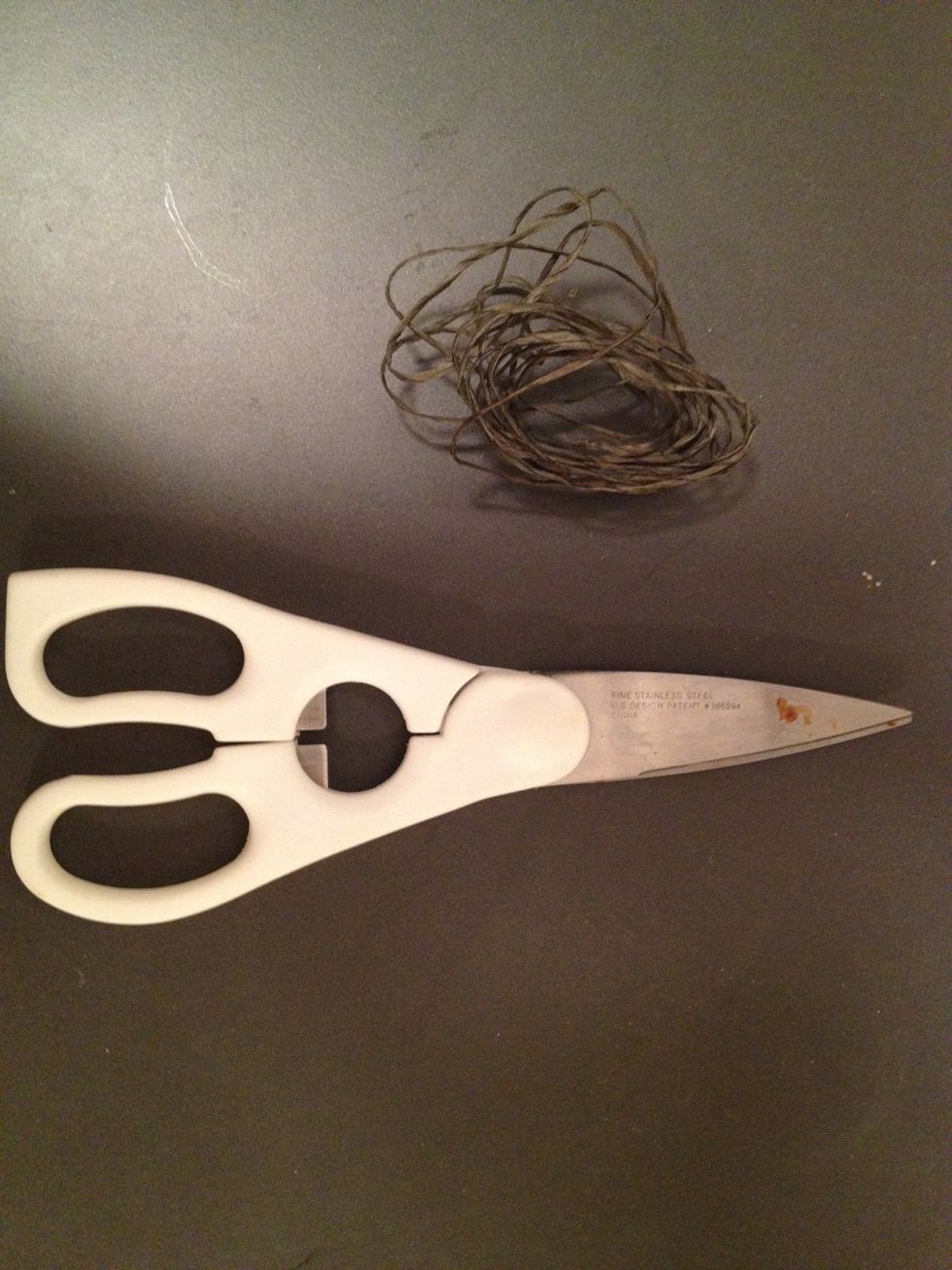 Scissors and binding wire (to tie the bundles together)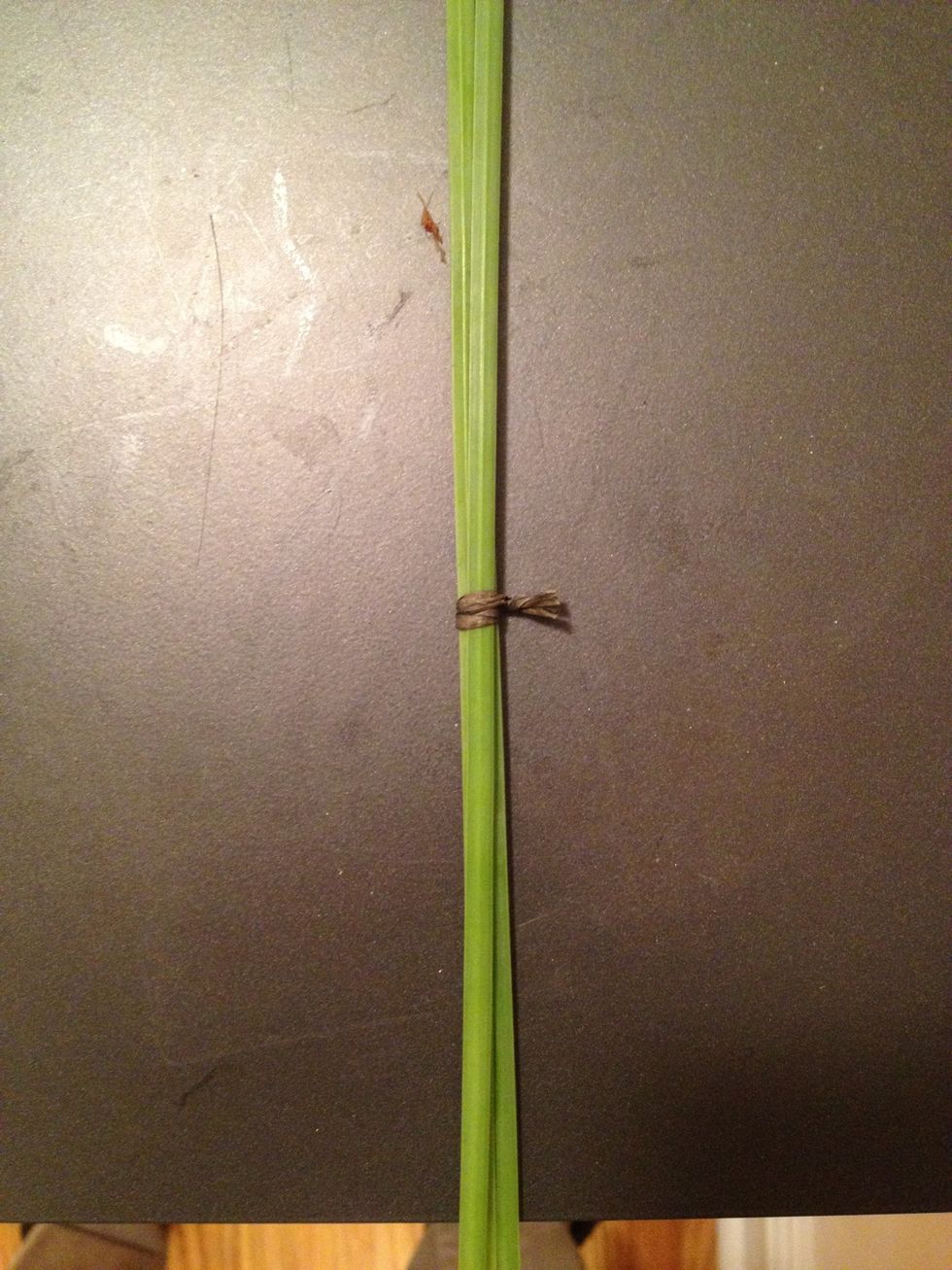 Tie 3 pieces of steel grass together about 4 inches above where you will cut. Trim the wire.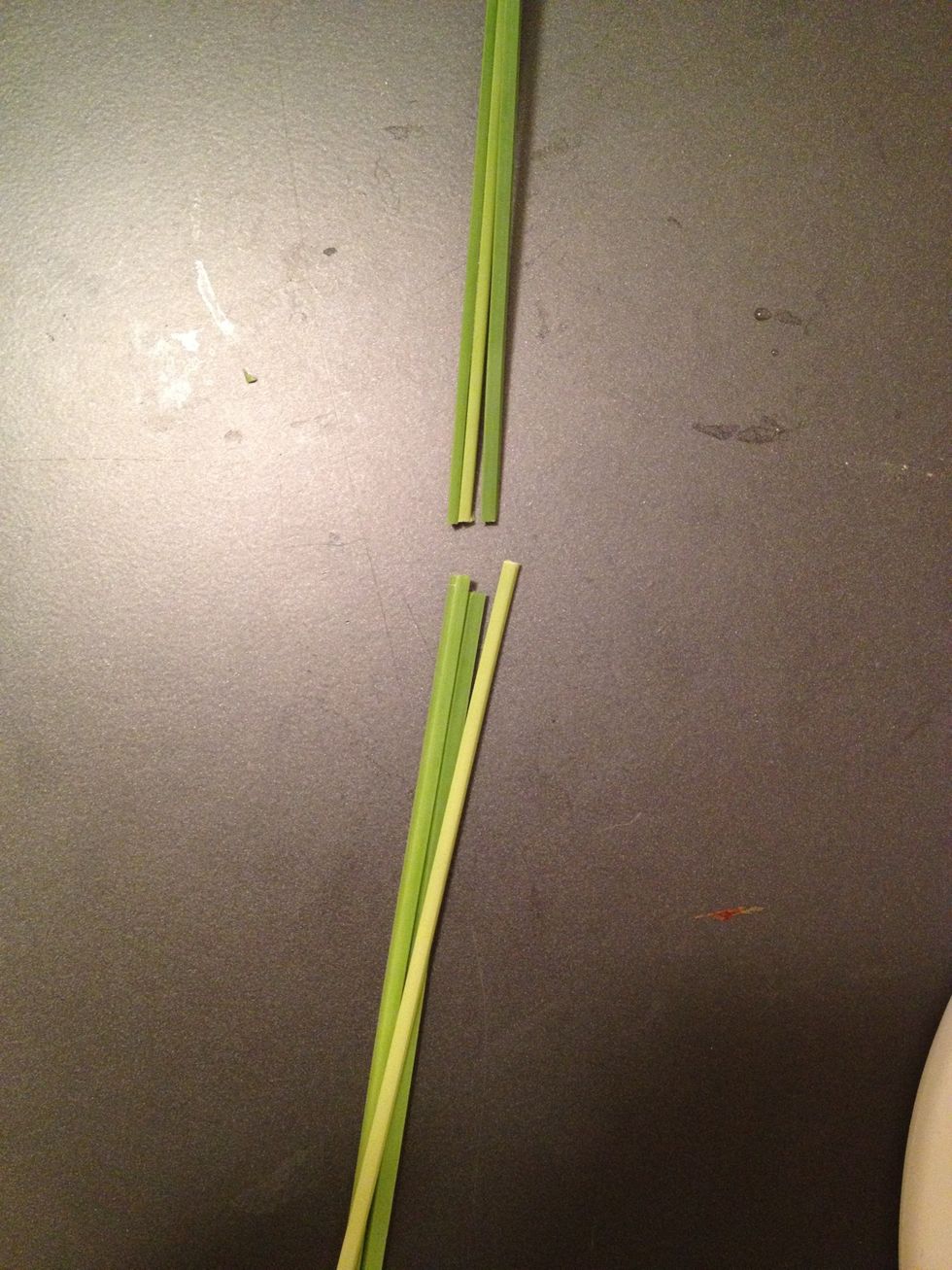 Cut the steel grass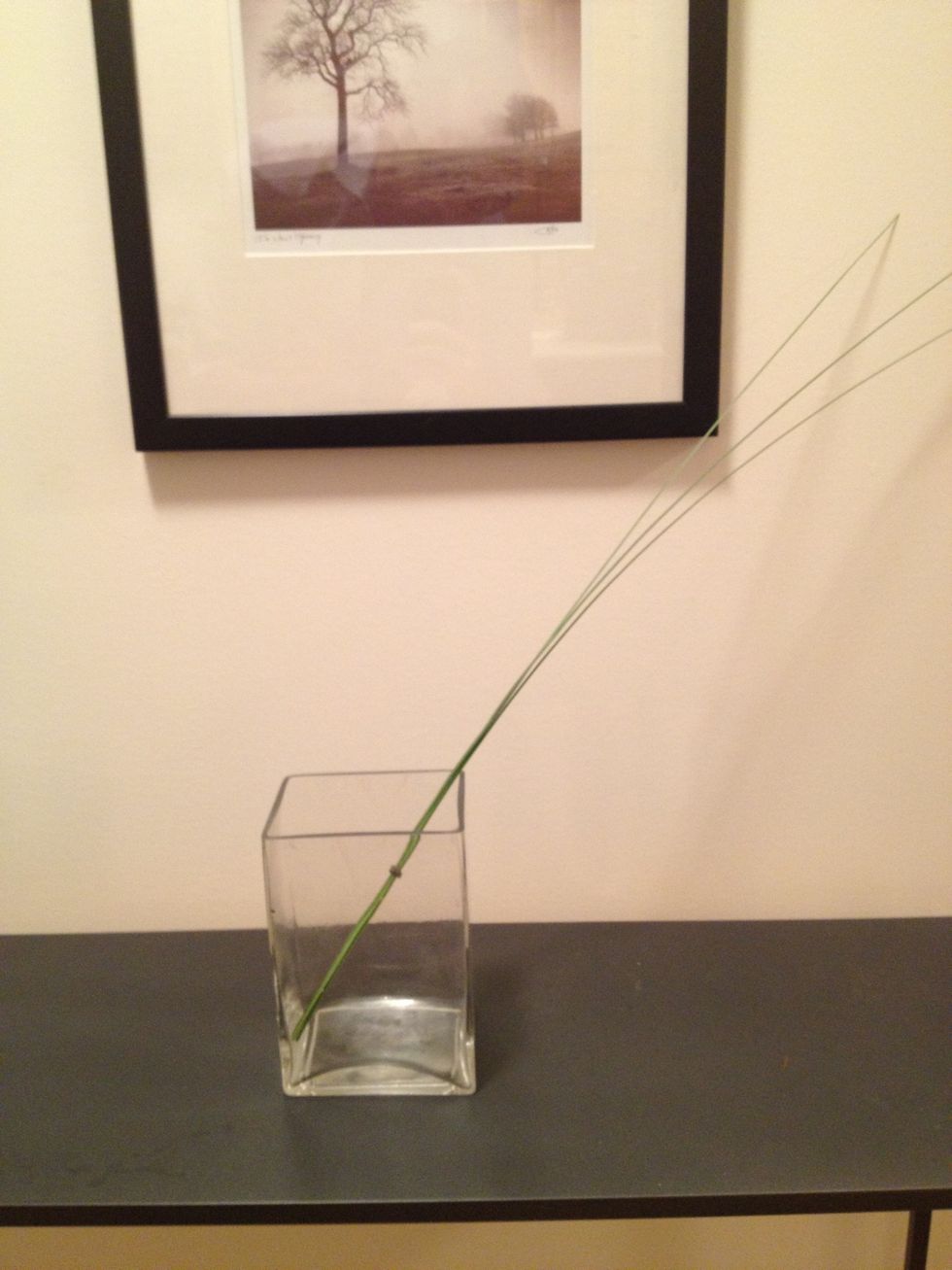 Angle the grass in your tall vase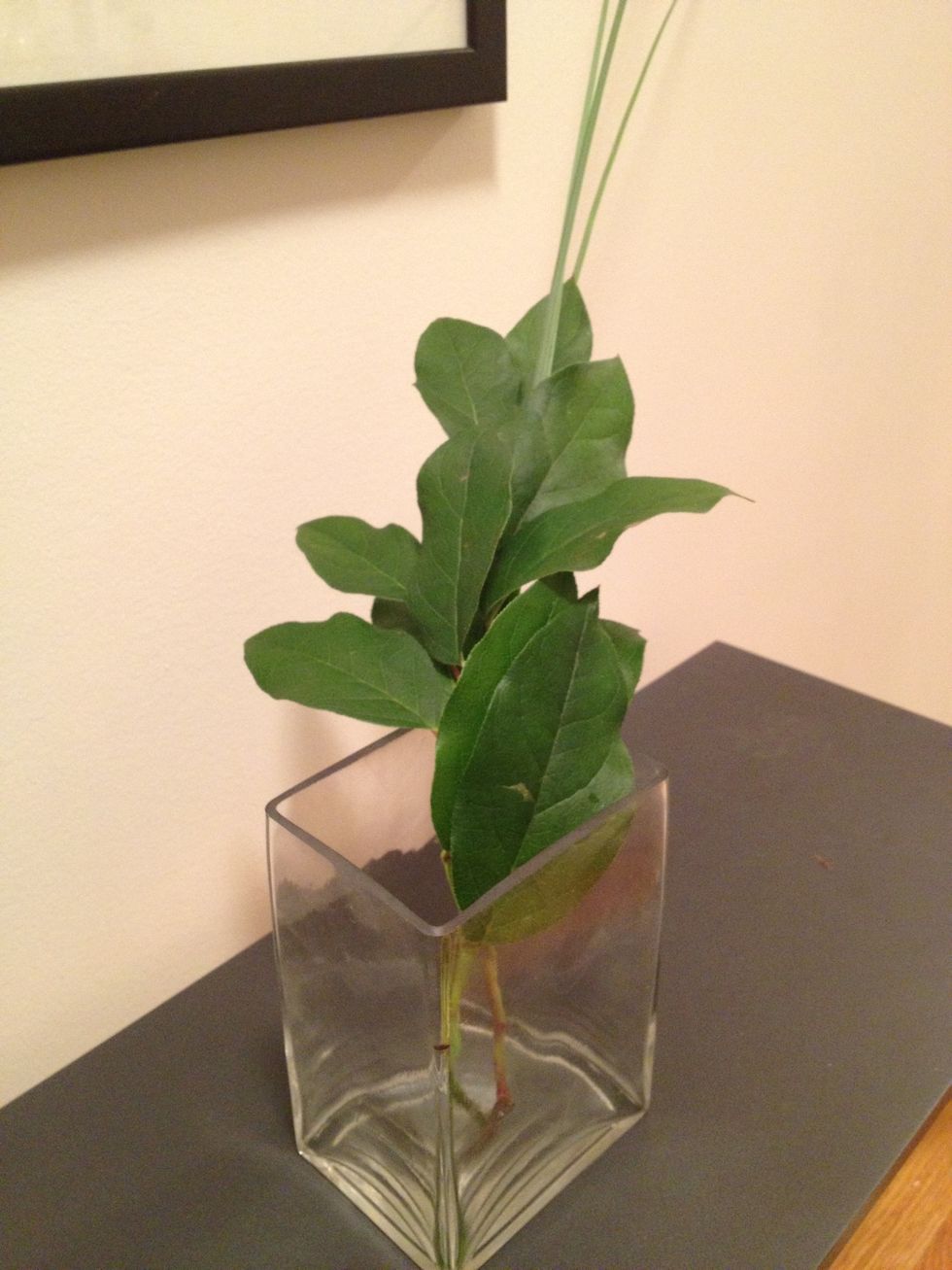 Put 1 stem of salal aside. Trim the remaining salal and place it in the vase at the same angle as your steel grass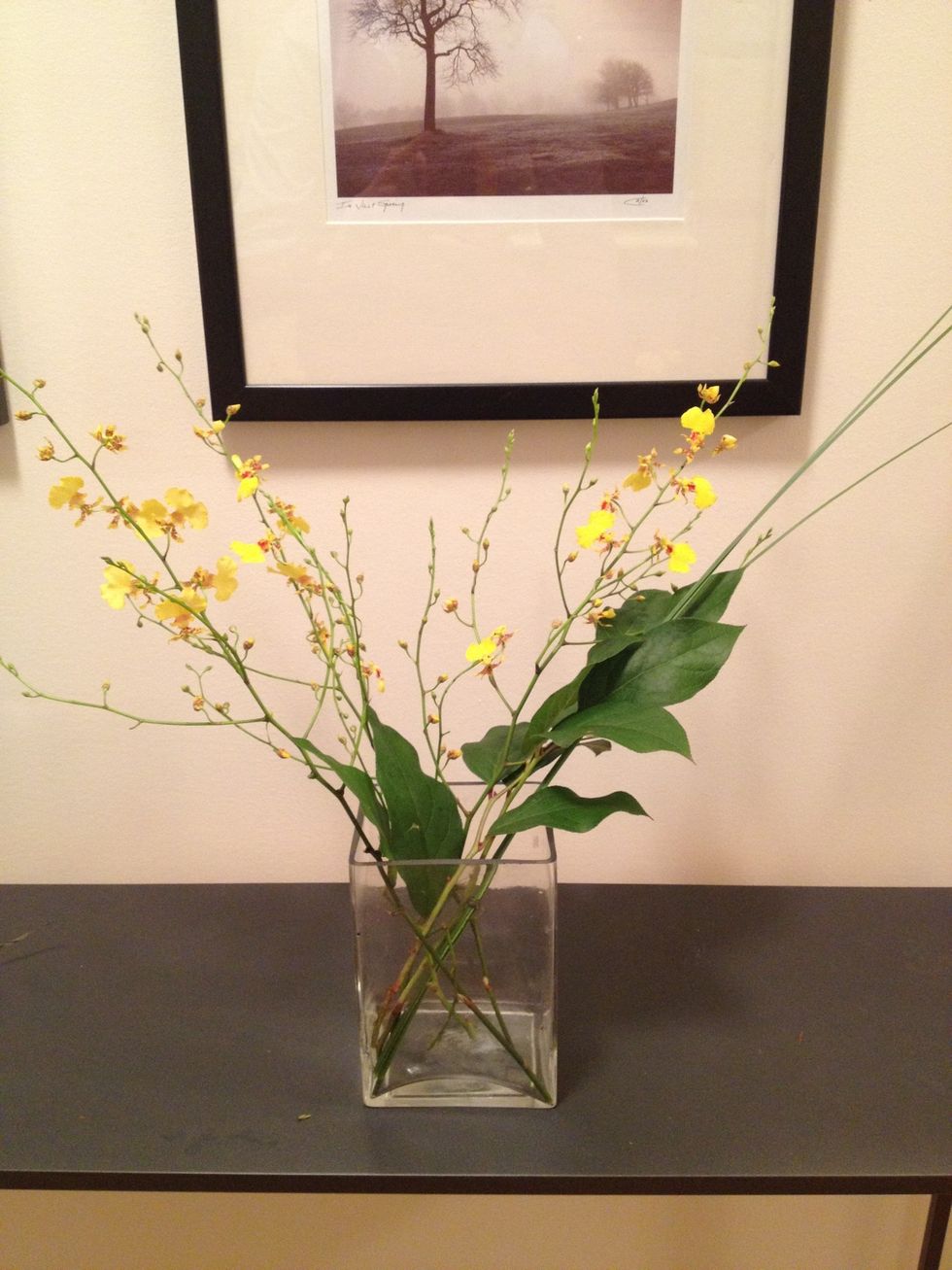 Arrange your oncidium orchids in the vase in a fan shape.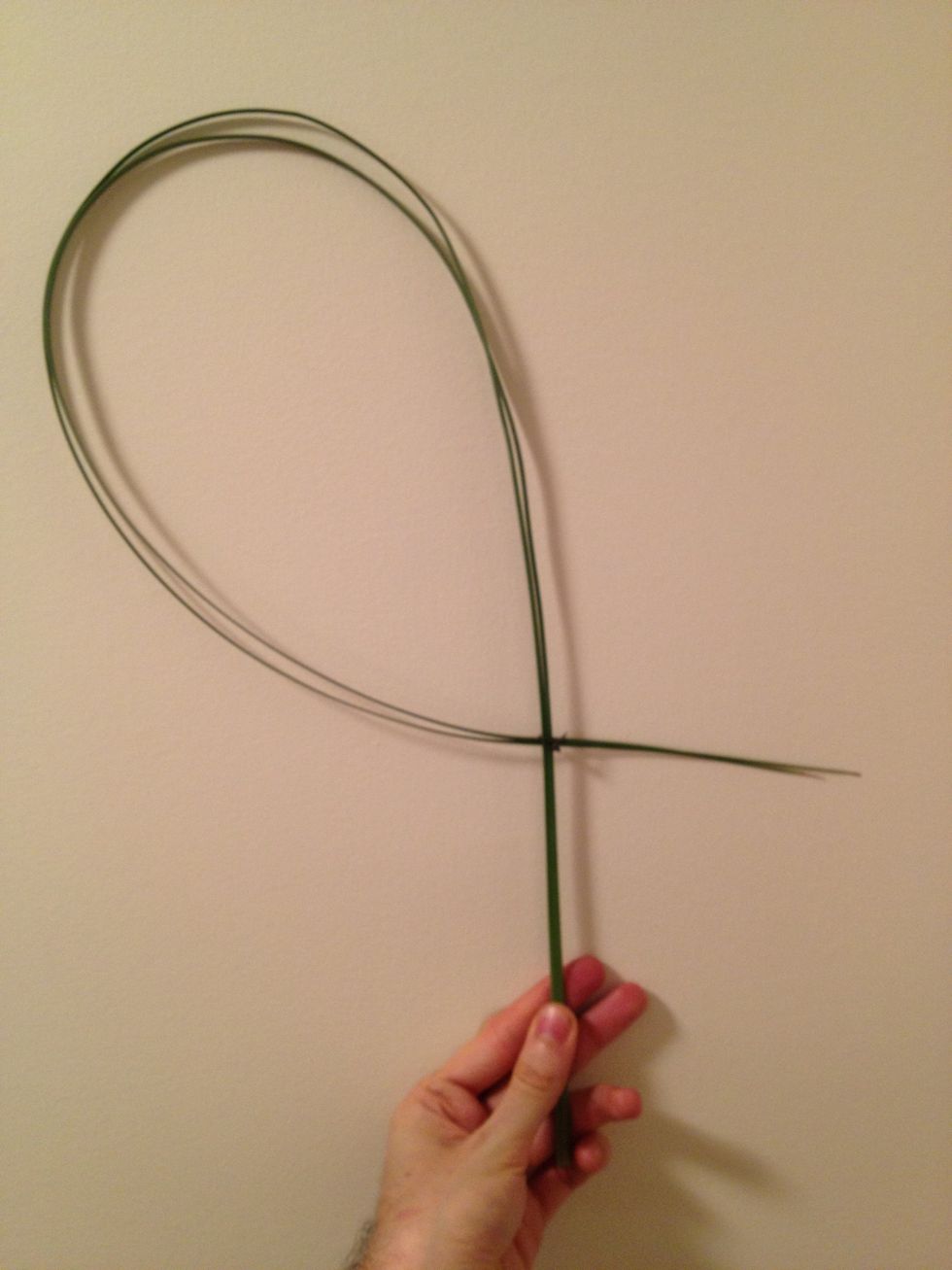 Tie the remaining steel grass in a loop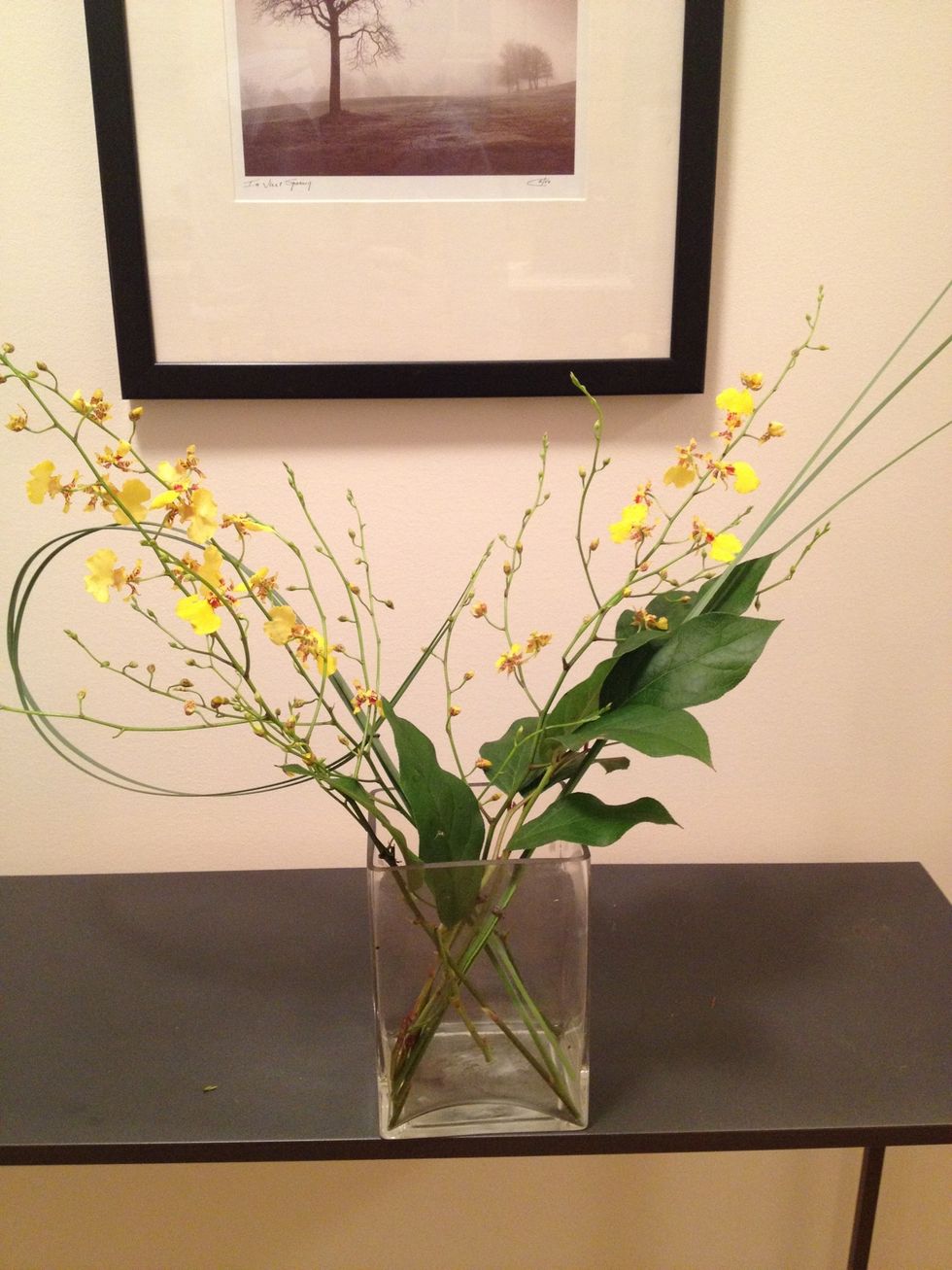 Place the loop of steel grass behind the orchids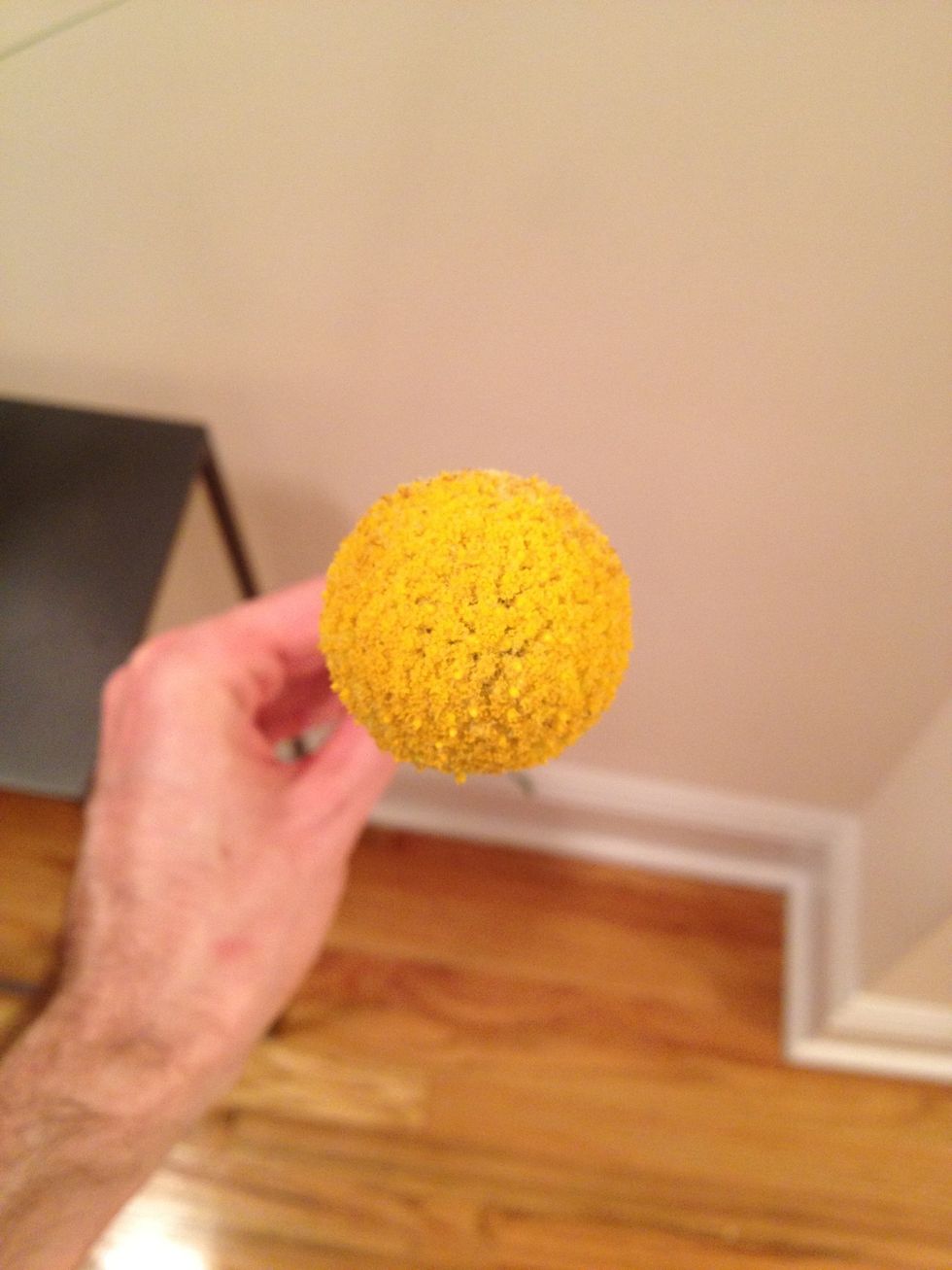 Trim your craspedia to varying heights (aka billy balls)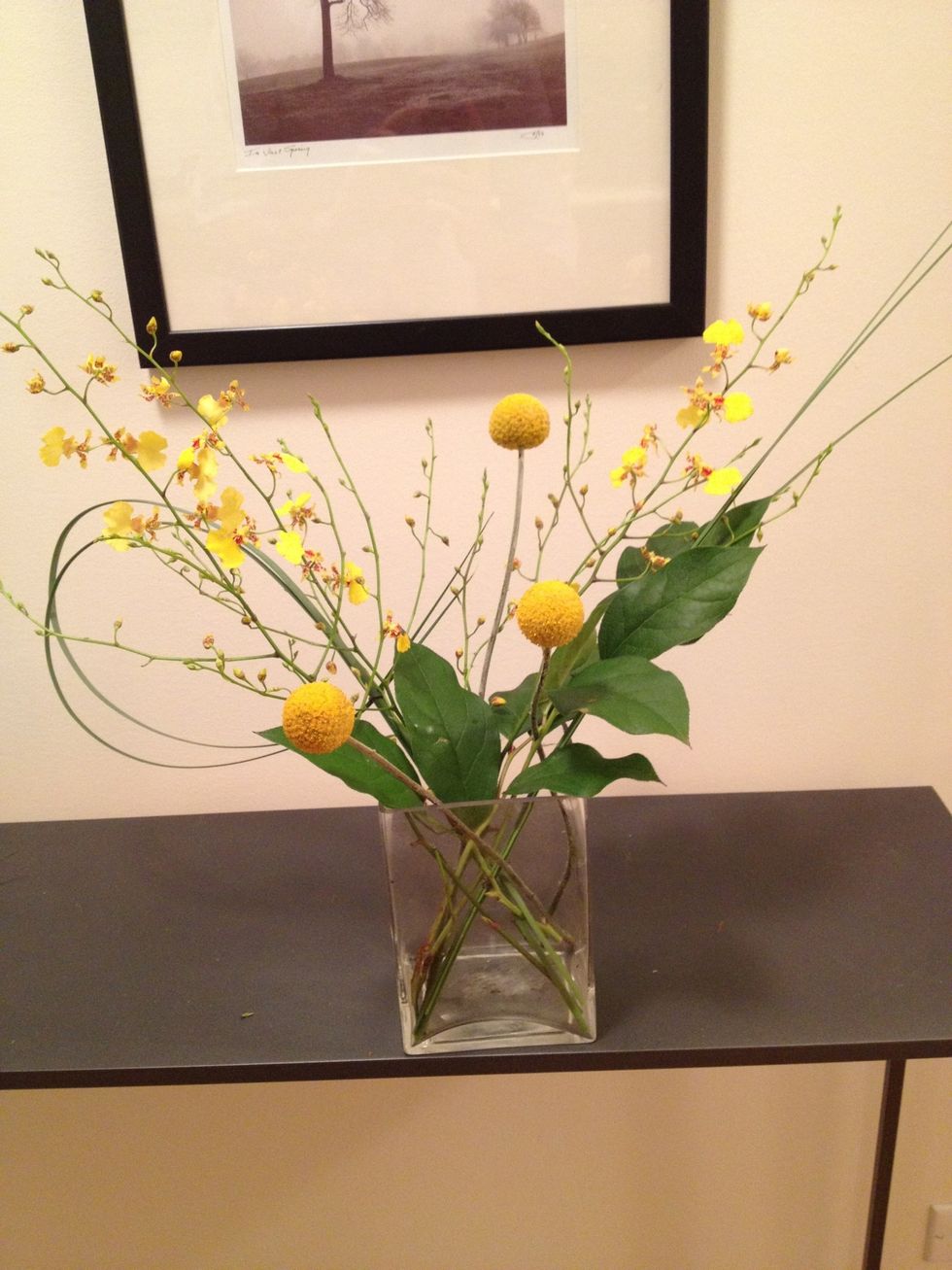 Arrange the craspedia at varying heights and angles. Congrats, you finished the first arrangement! Now, on to the 2nd.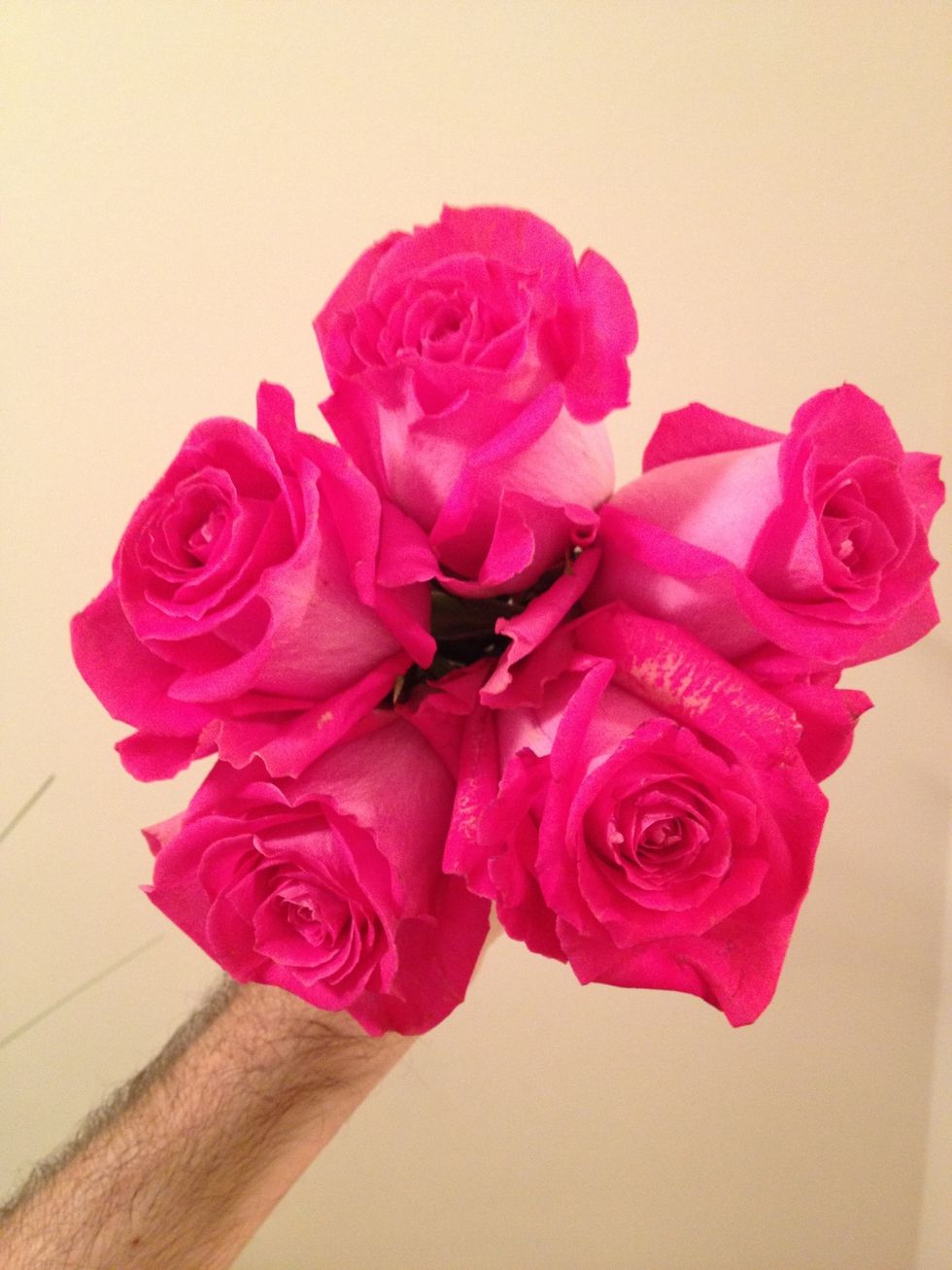 Gather your roses in a circle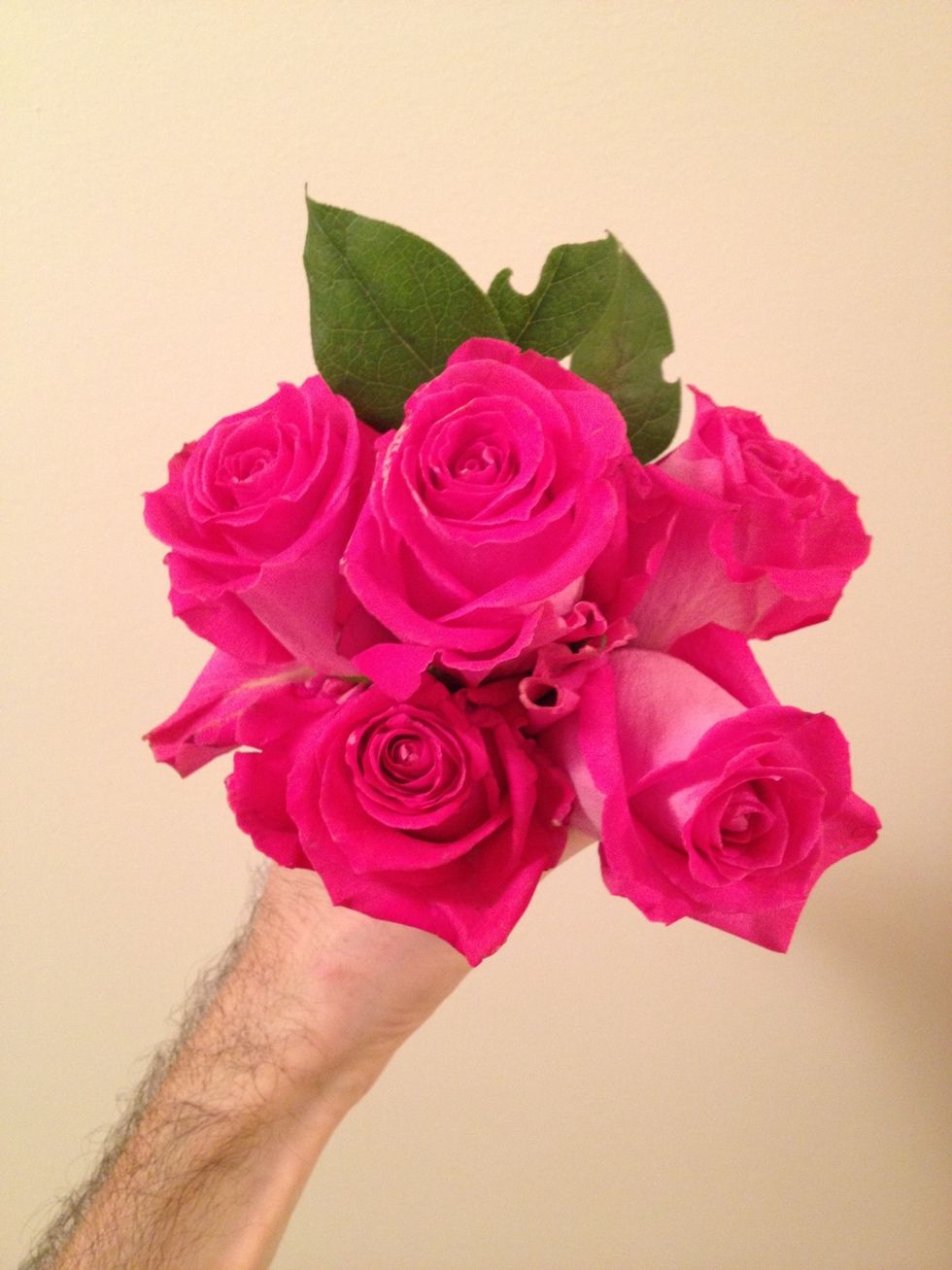 Add the remaining salal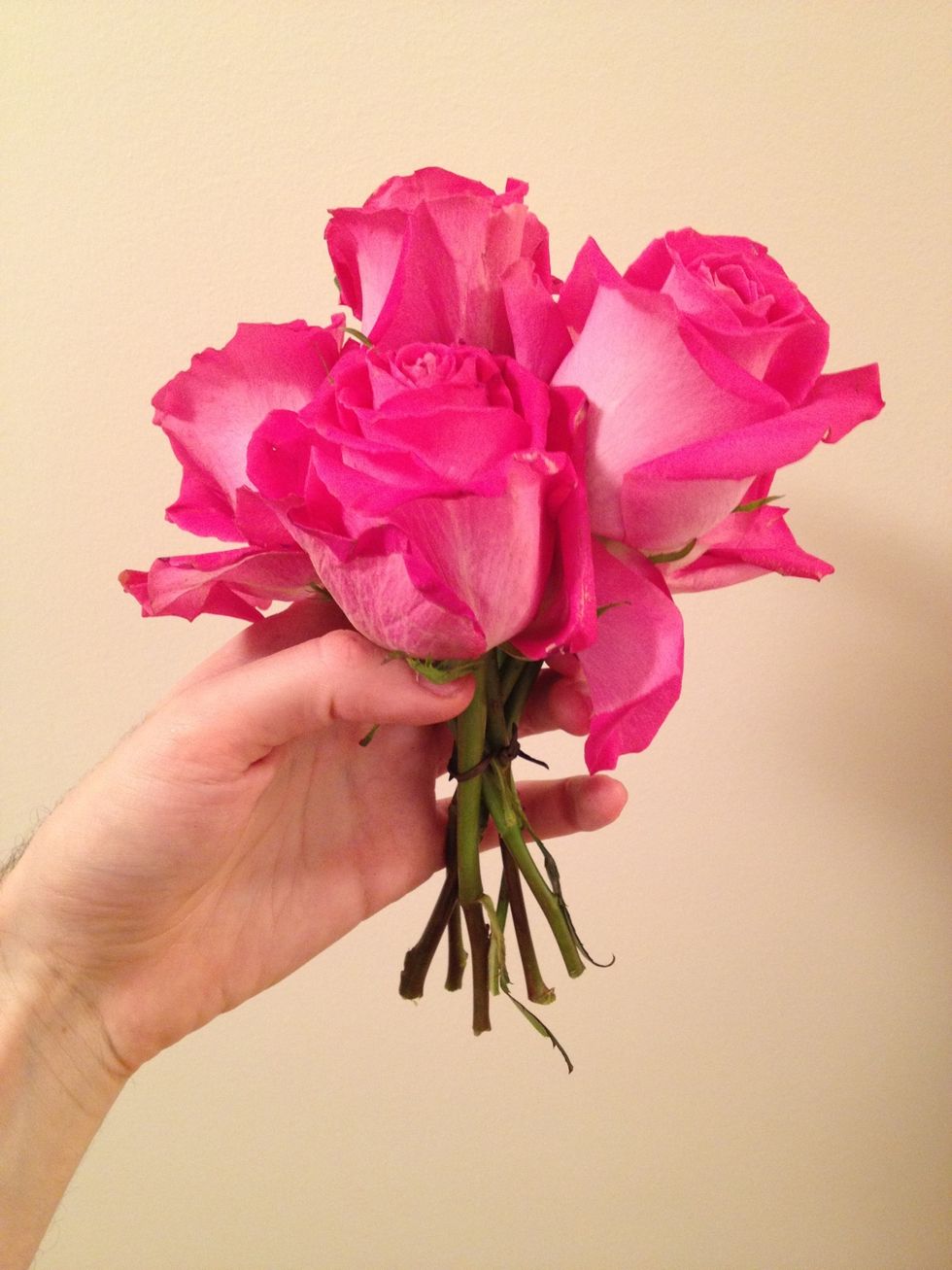 Tie the roses and trim them.
Trim your aspidistra leaf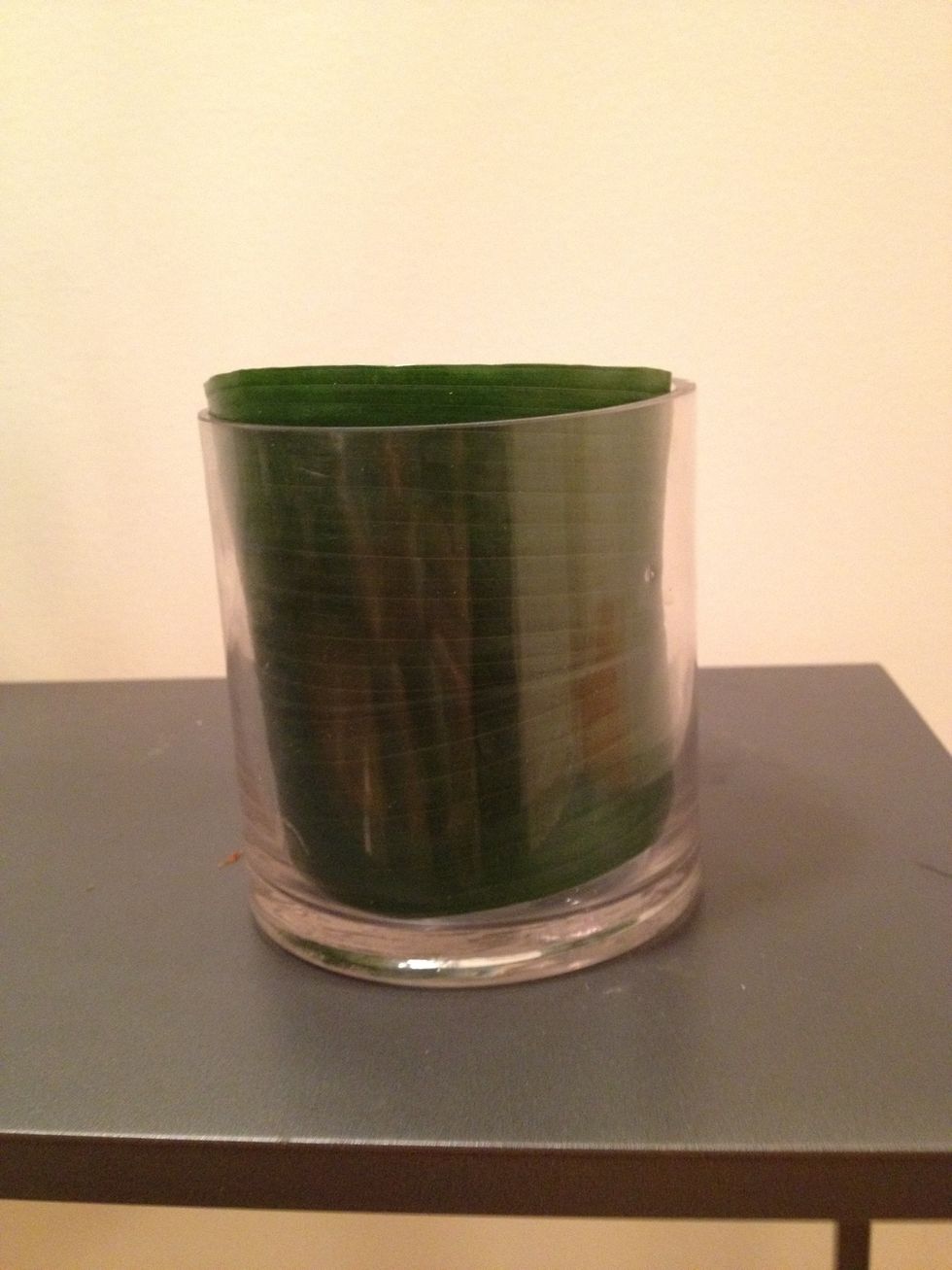 Wrap the leaf inside the vase, so you don't see the stems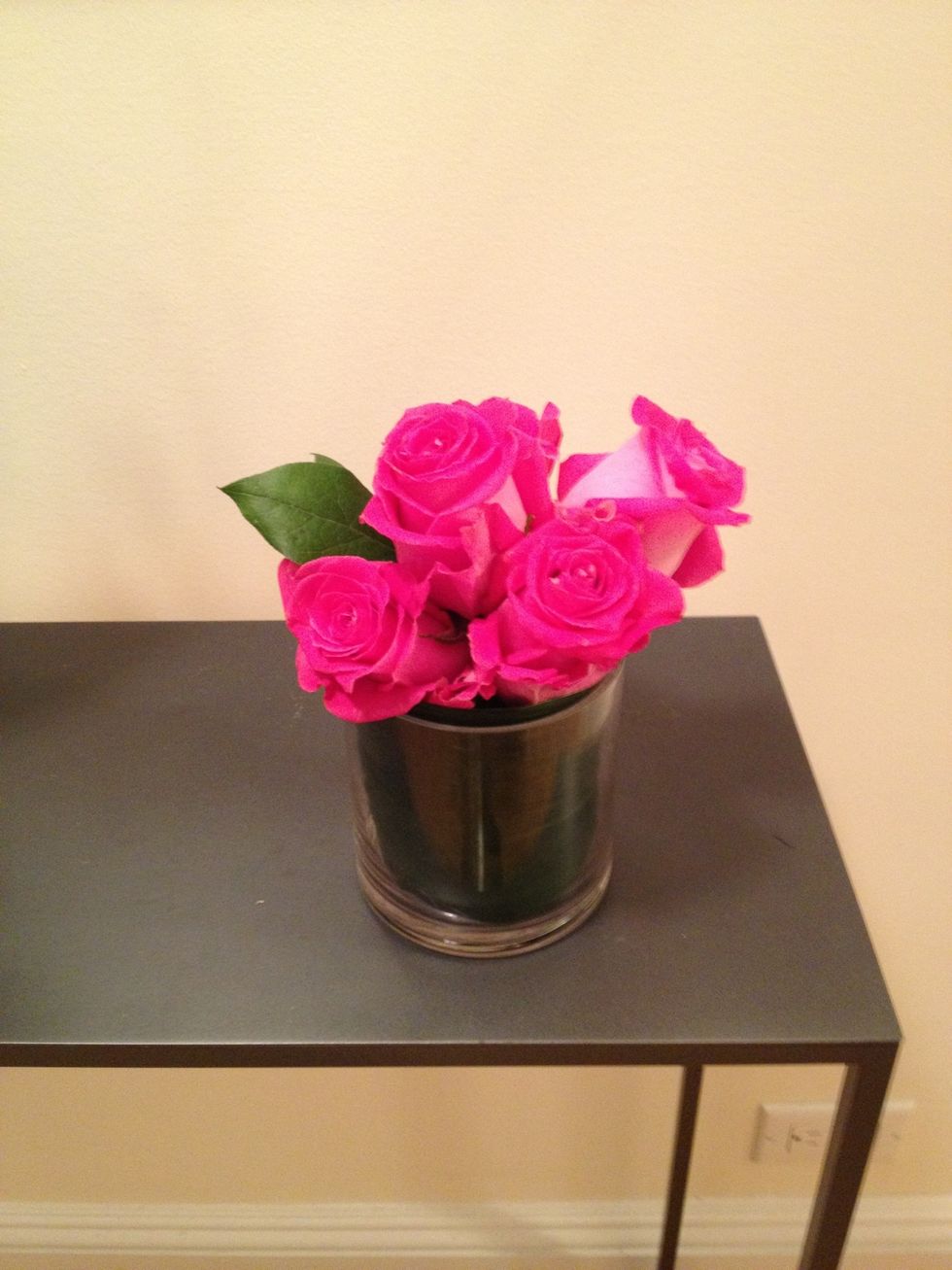 You're done with the second arrangement, perfect for the bathroom. And now for our final piece...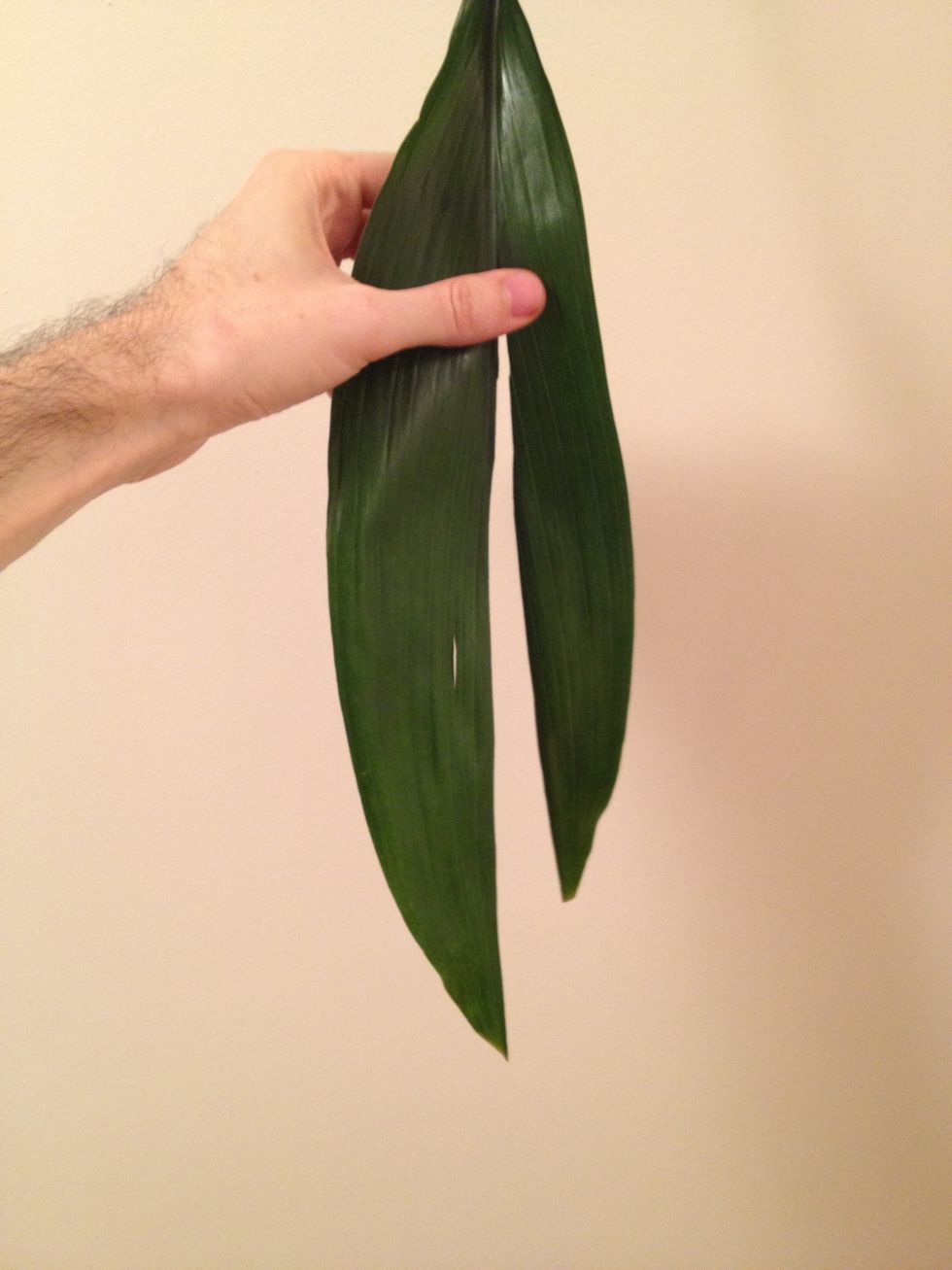 Cut your aspidistra leaf up the center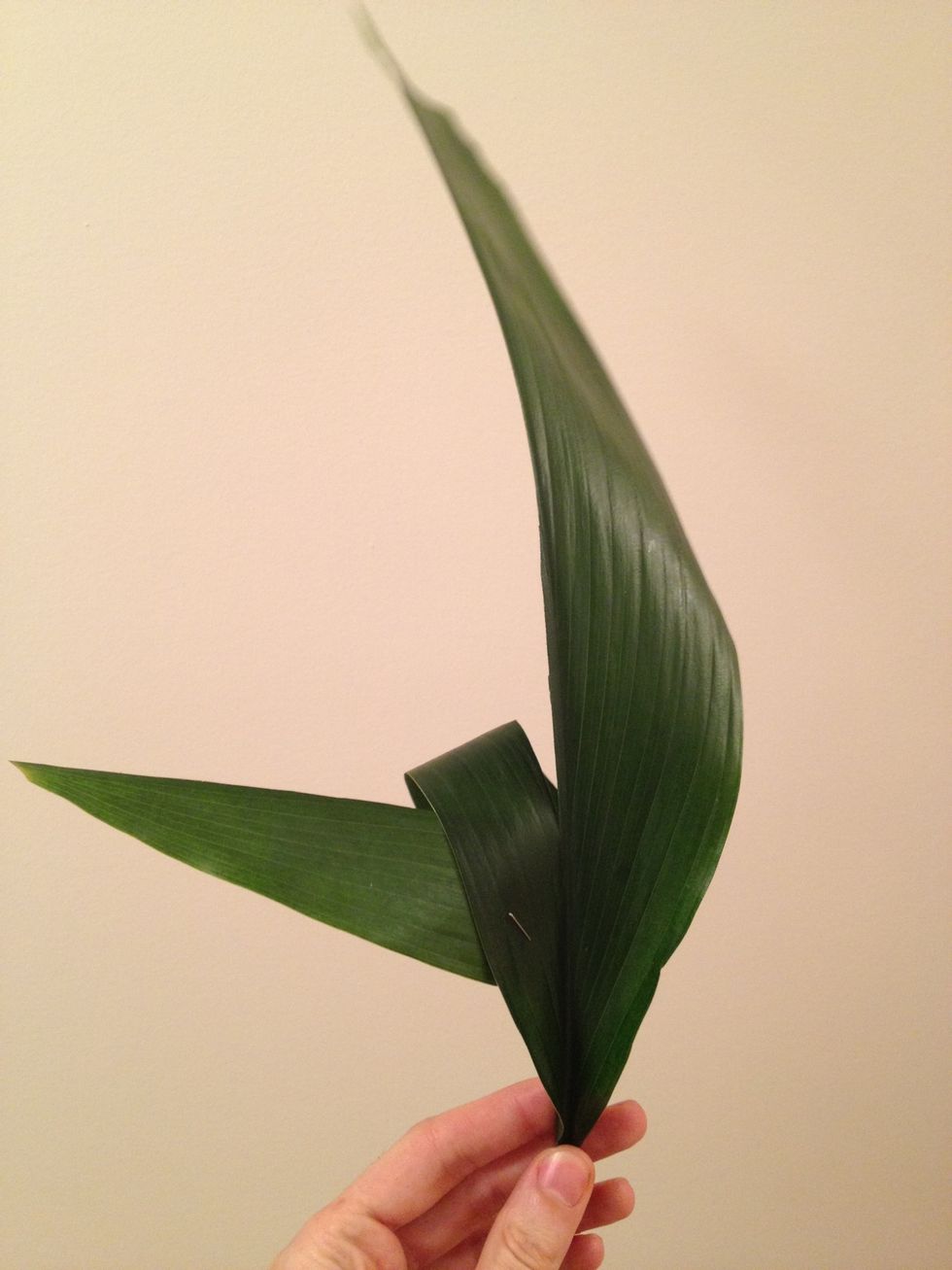 Loop it anyway you like and staple it in place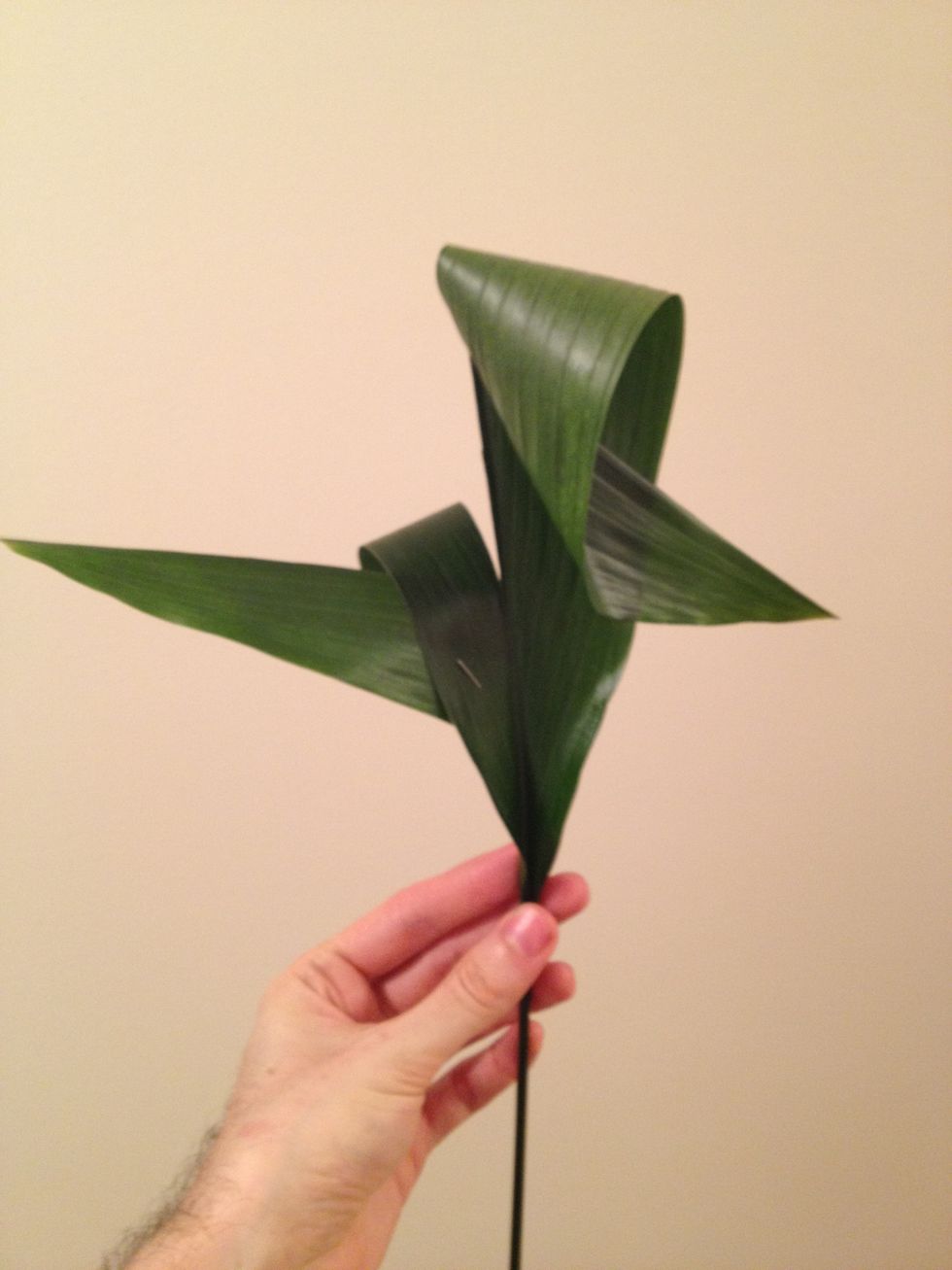 Loop the other side and staple it.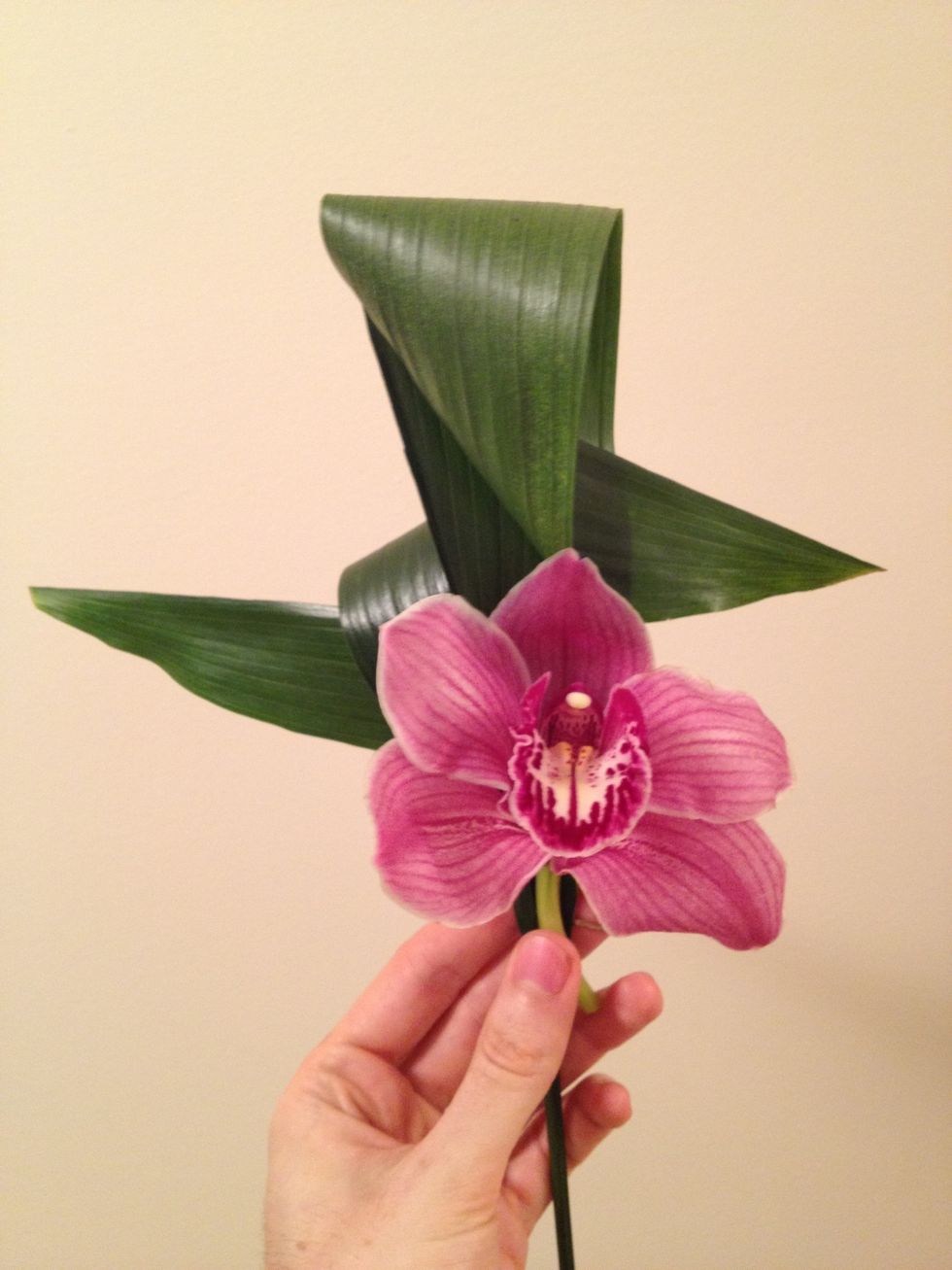 Place the cymbidium orchid over the leaf, so it covers the staples.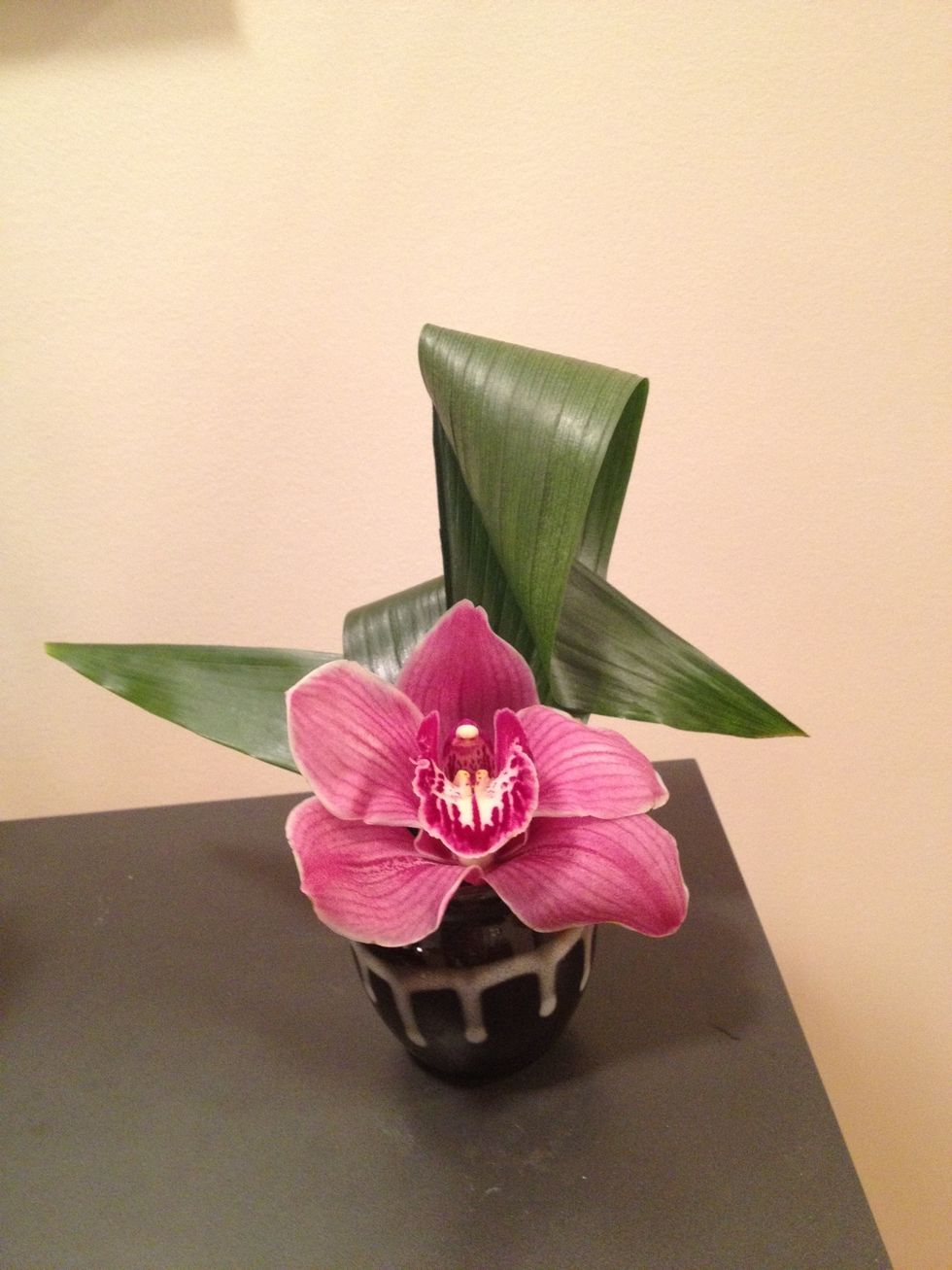 Place in your vase. Perfect for a desktop!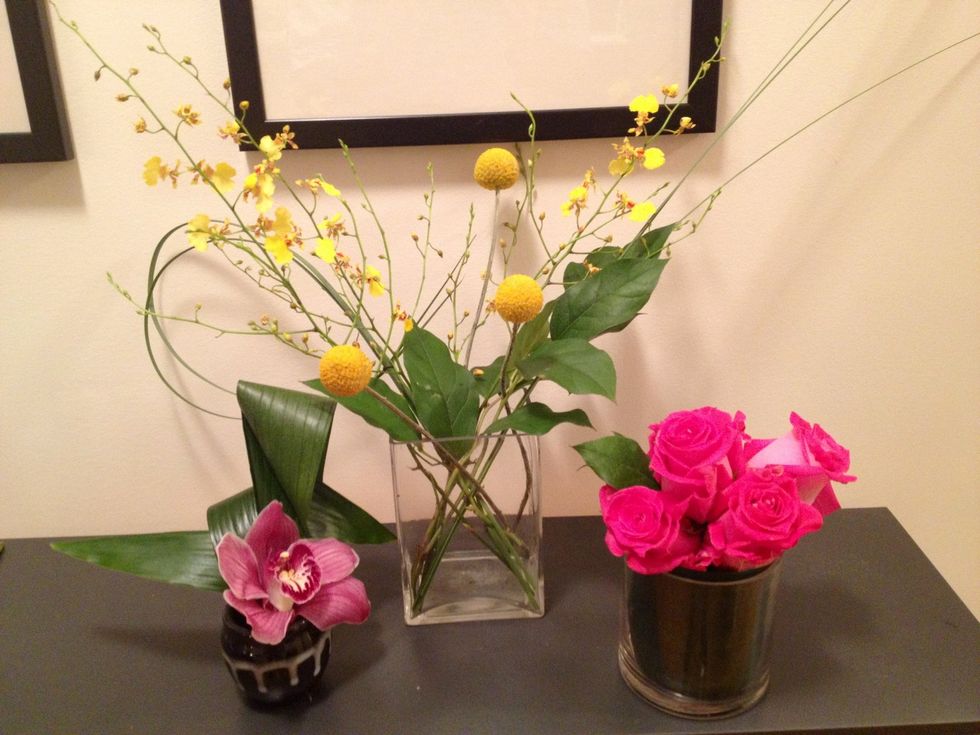 Your three pieces made with $29 in loose flowers. Don't forget to fill the vases with water and change it at least every other day.
5.0 Hot pink roses
3.0 Golden shower orchids
2.0 Aspidistra leaves
3.0 Salal tips
1.0 Pink cymbidium orchid
3.0 Craspedia
2.0 Pieces of steel grass
Strong scissors
Binding wire (to tie the flowers)
1.0 Tall vase
2.0 Short/small vases
1.0 Stapler