I was going thru my freezer and found this 4 lb. steak that needed to be eaten. We are only 2 so I made it into 3 different dishes, that can be frozen again after they are cooked.
1710
In Denmark this is called a coulotte steak, and a very popular cut, but not that easy to carve. See later pages why.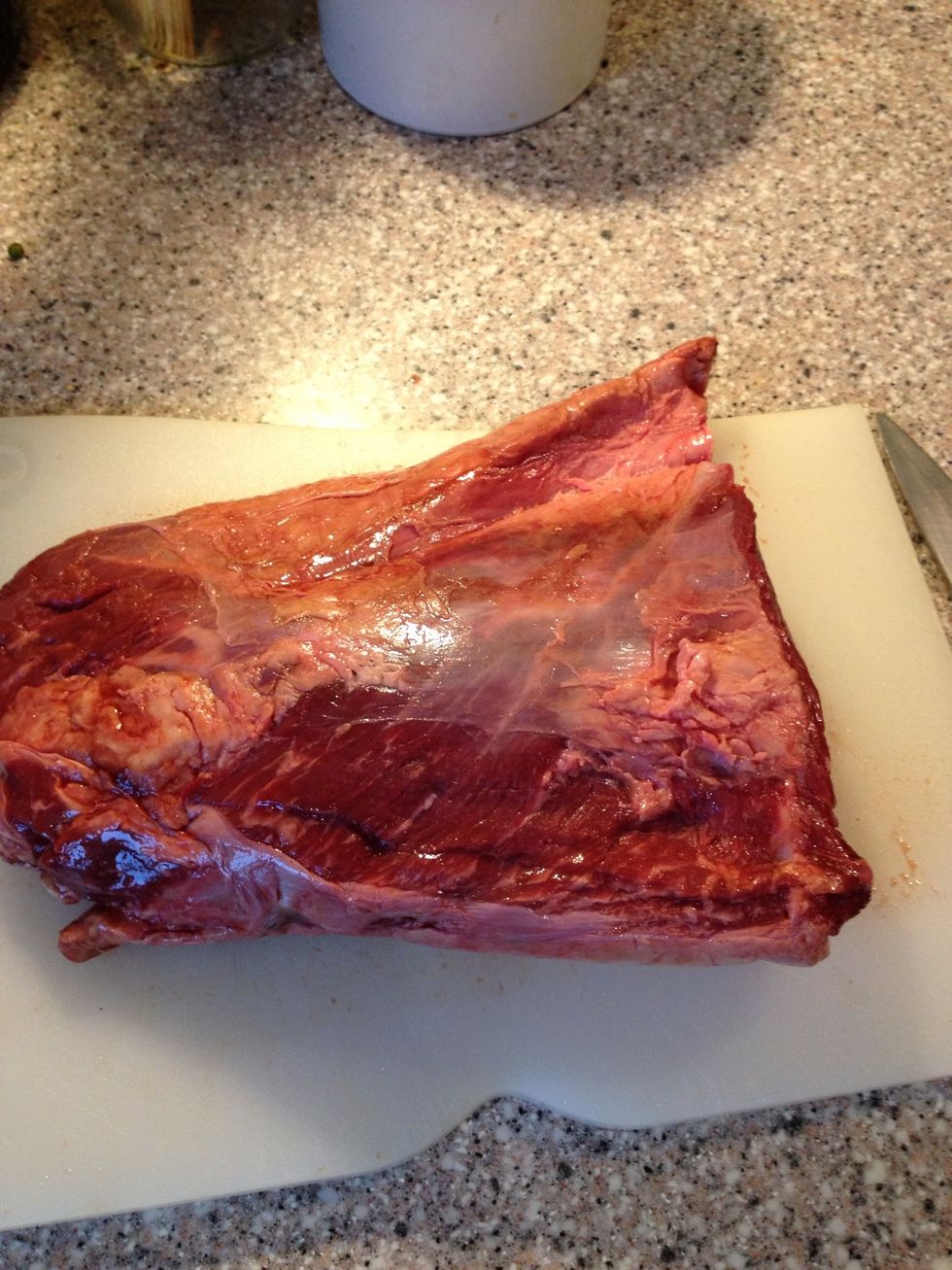 On the back of the steak there are some tendons that needs to be cut off.
First layer of tendons almost gone.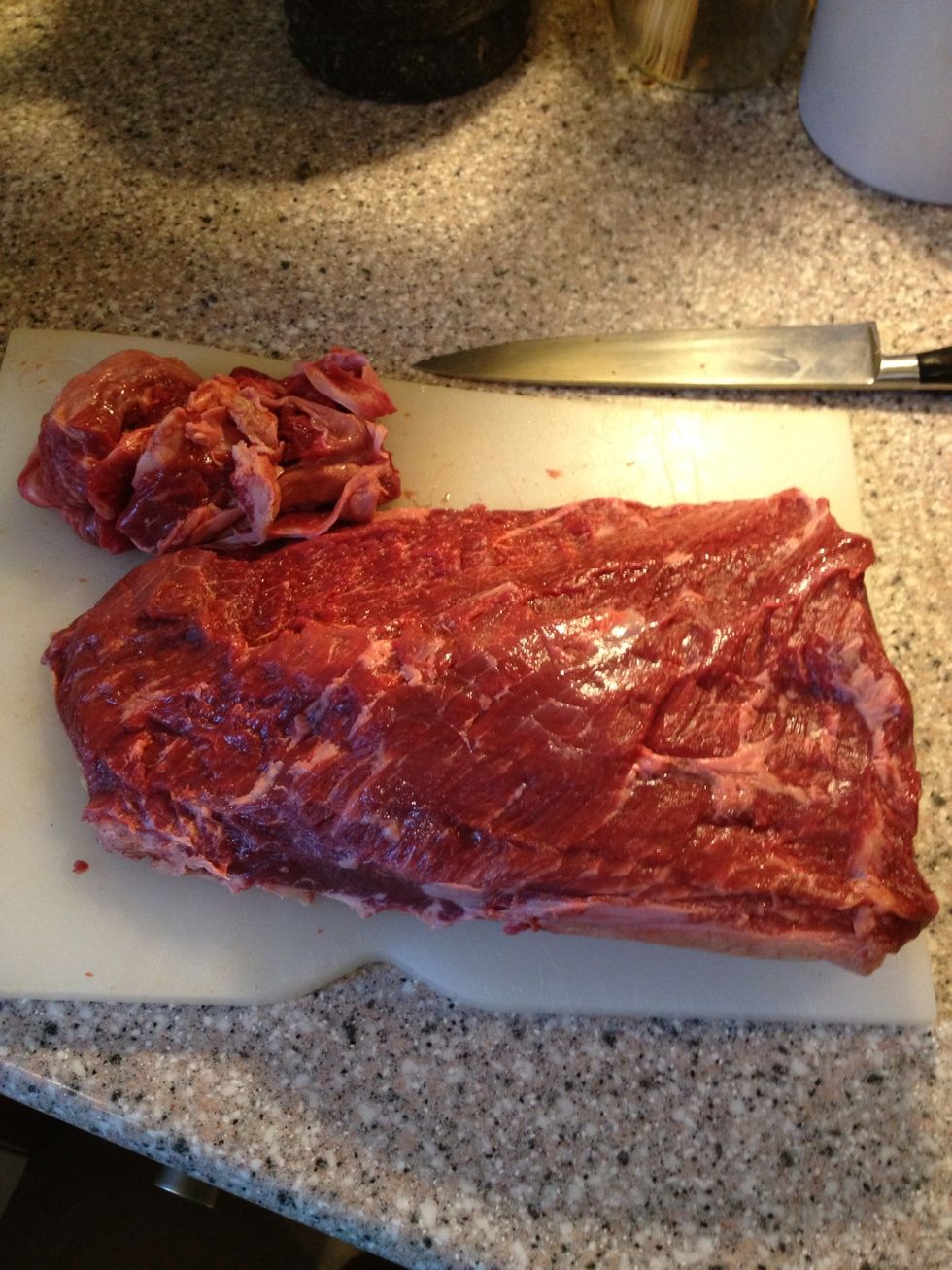 All tendons gone, and the cutoffs are going to make two dogs very happy tonight.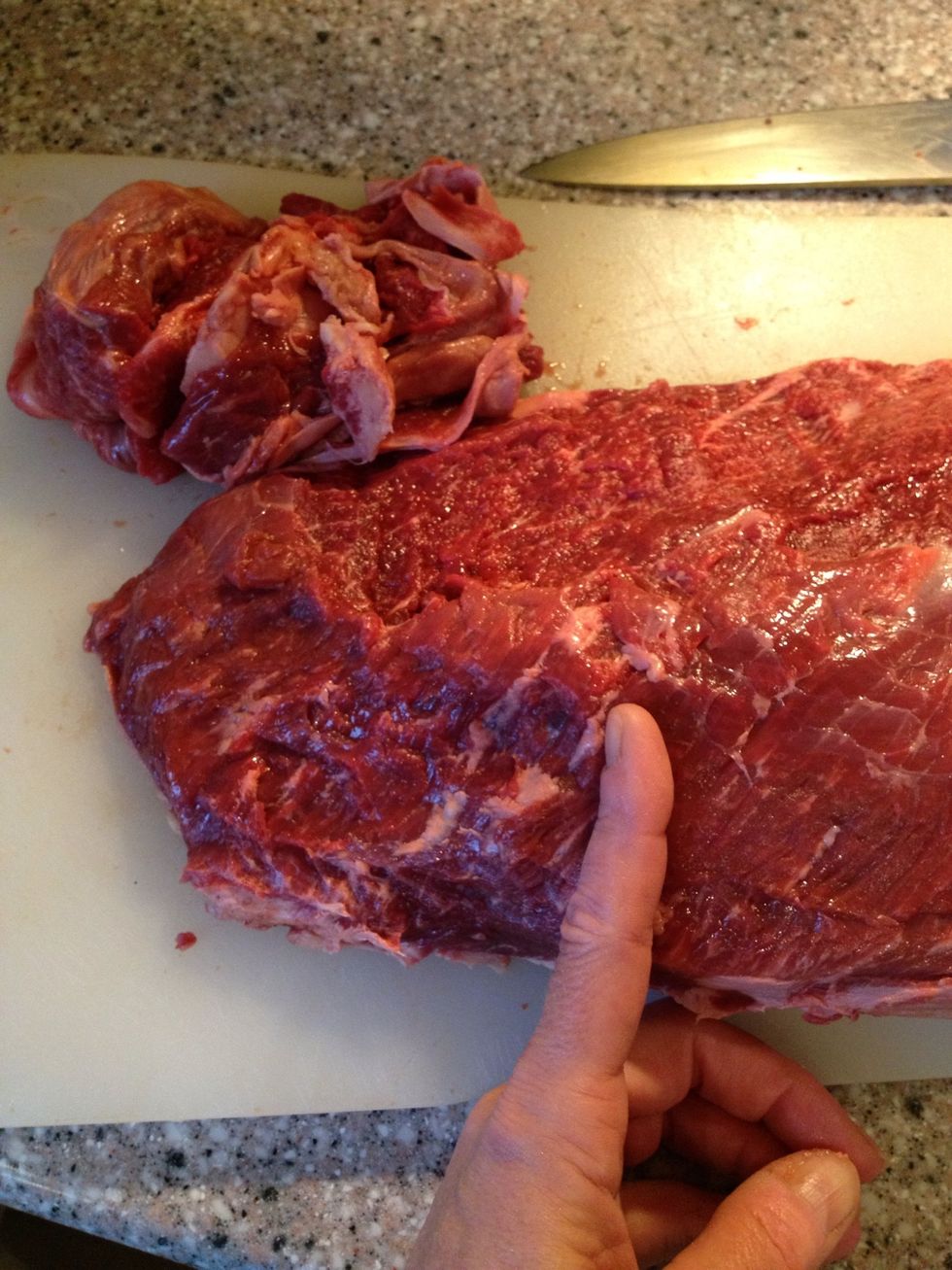 The fibres in the steak runs in two different directions. At the tip, in front of my finger, they run lengthwise. Behind my finger the fibres runs across the steak.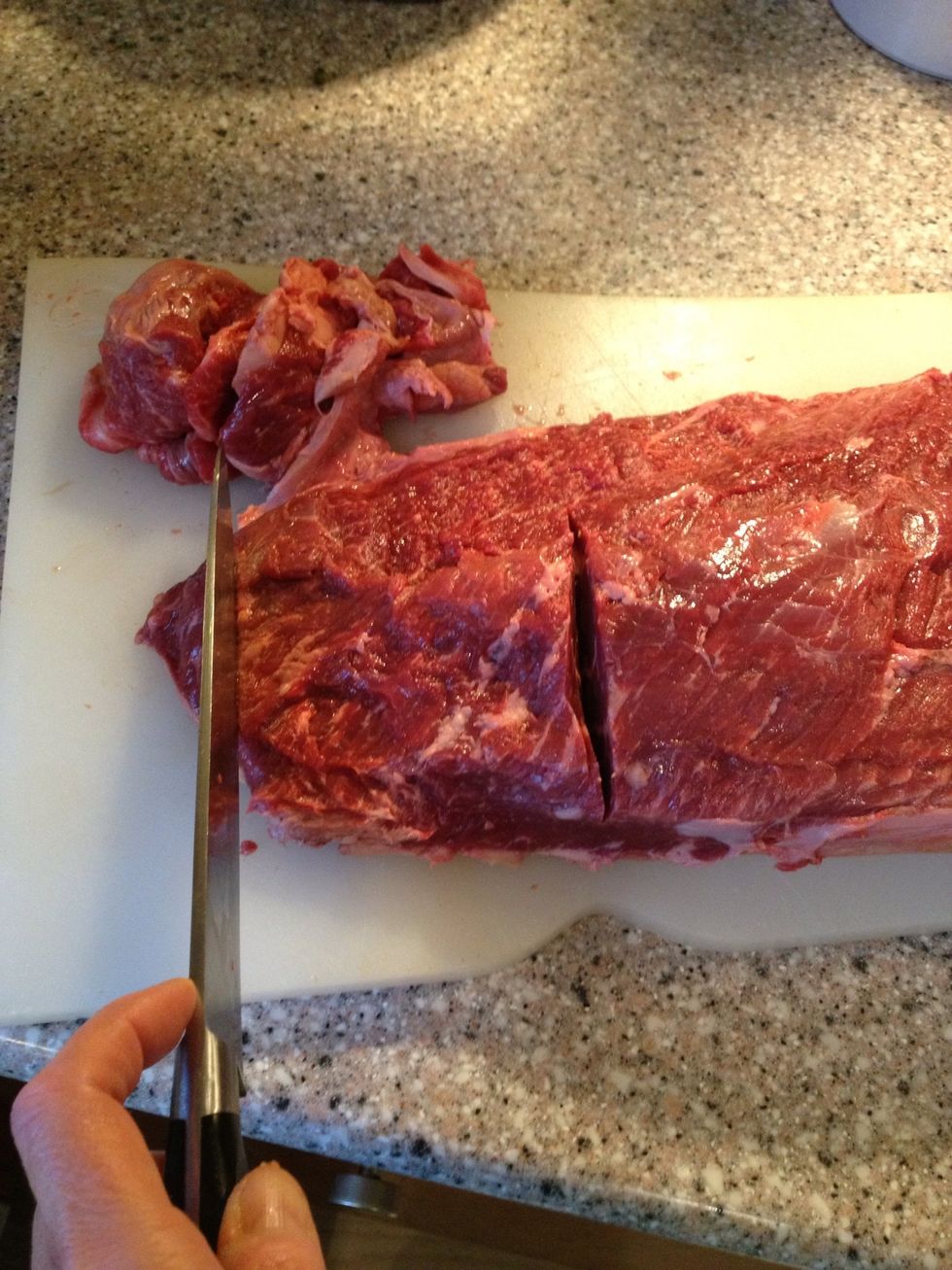 When you carve the steak after it has been prepared, you start by cutting across the fibres at the tip of the steak.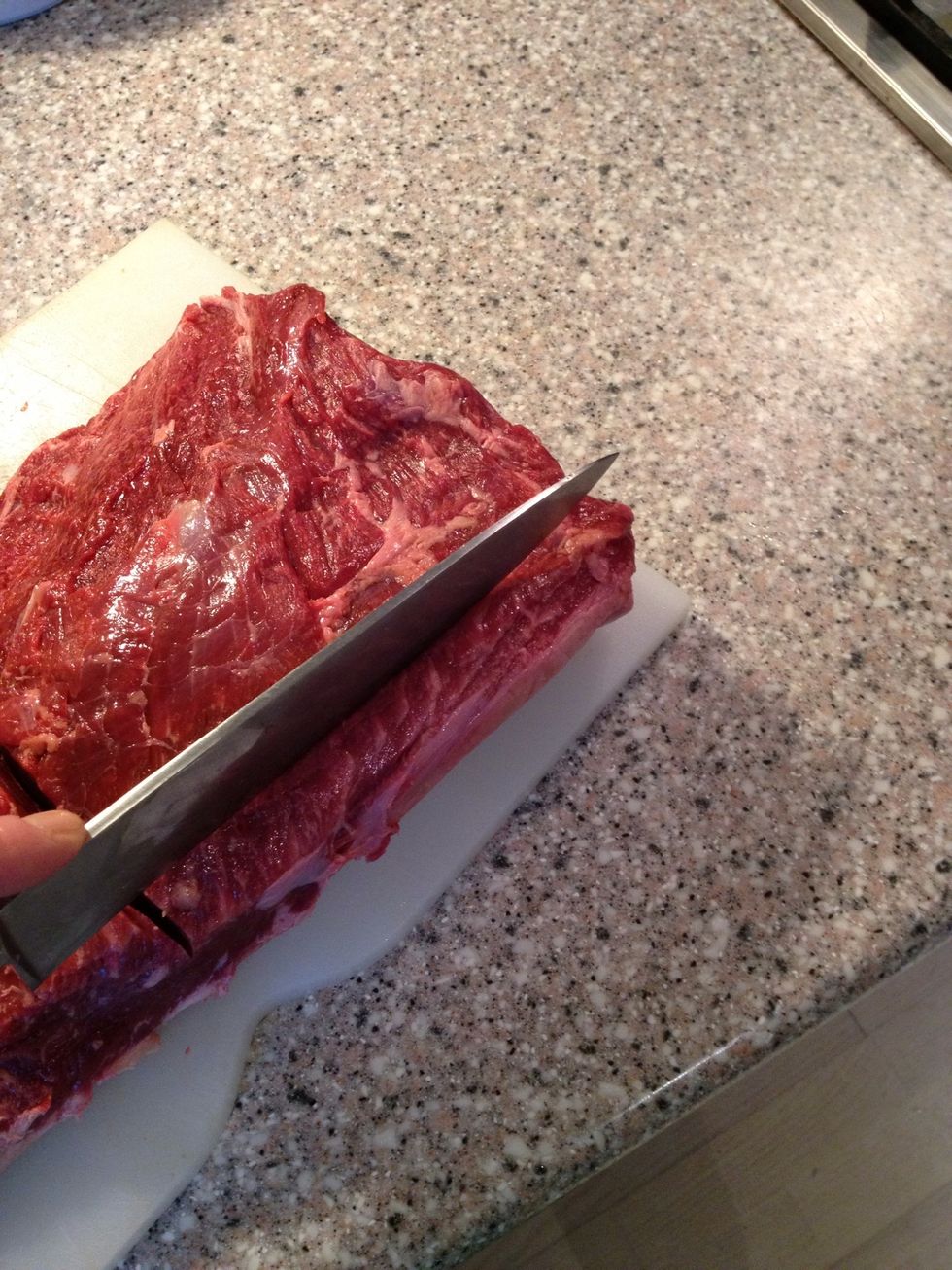 The rest of the steak is cut from the side, so you cut across the fibres.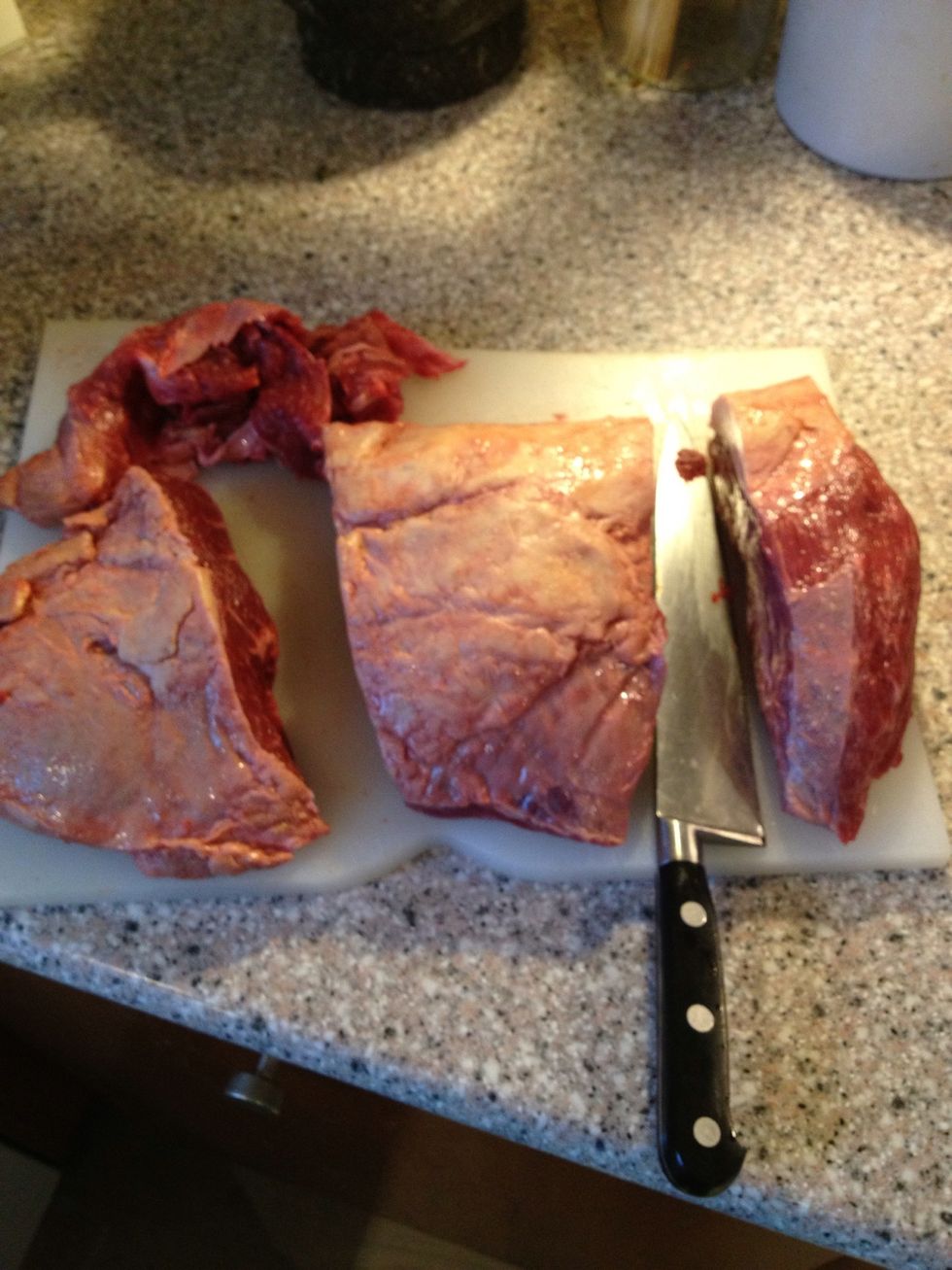 The steak cut into three parts. The tip is going to be mince, the middle is going in the oven, the top is going to be cubed and made in to a stew in the slow cooker.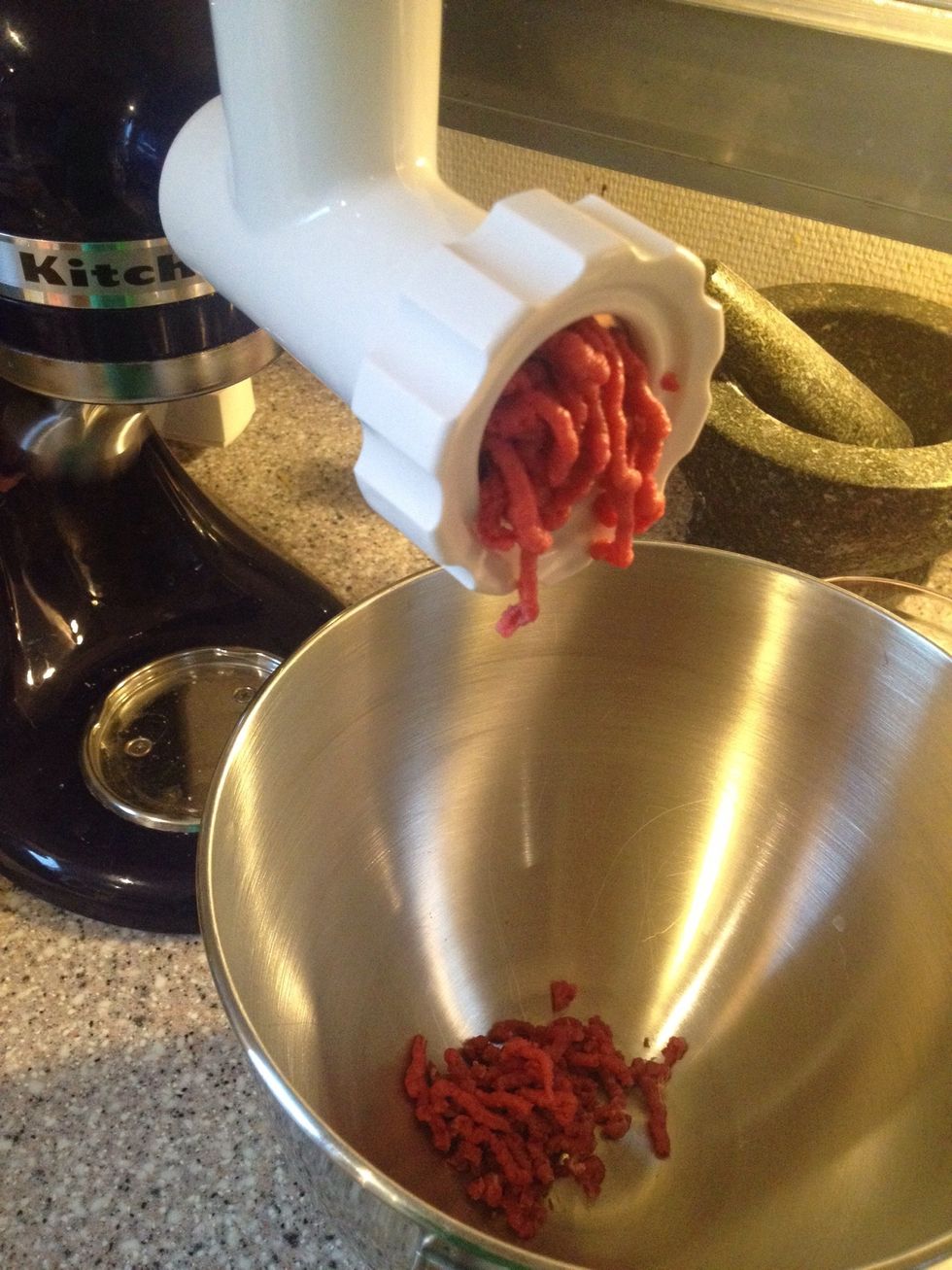 Mincing
Three dishes starting to take shape. The minced meat is going to become a sauce bolognese. You can all make that so I'm not going to make a guide on that.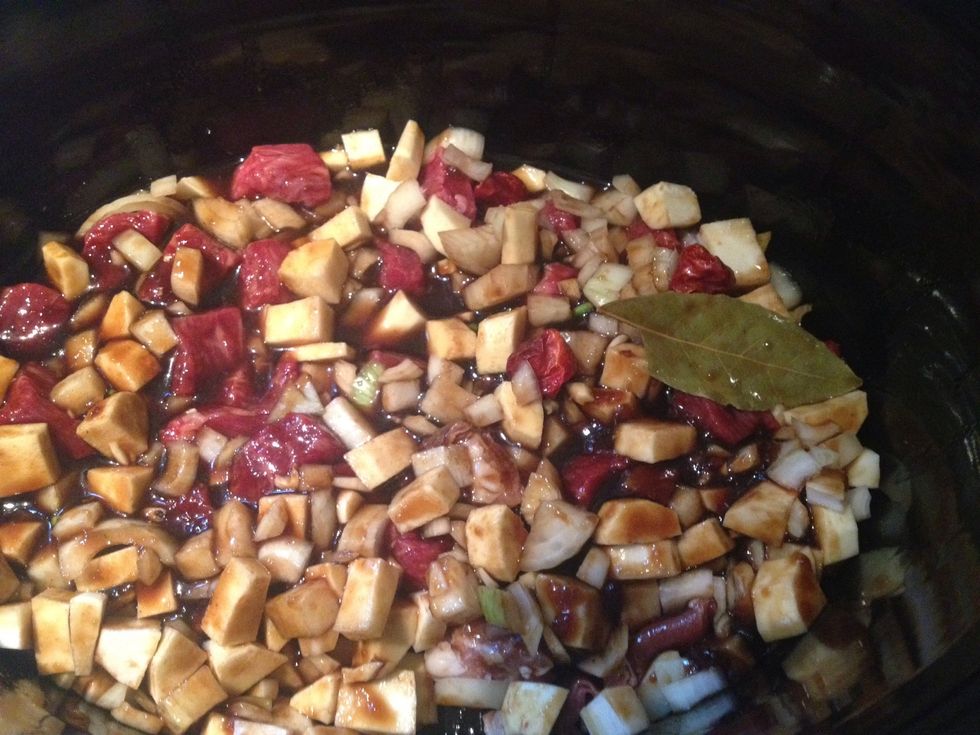 I'll make a guide on this stew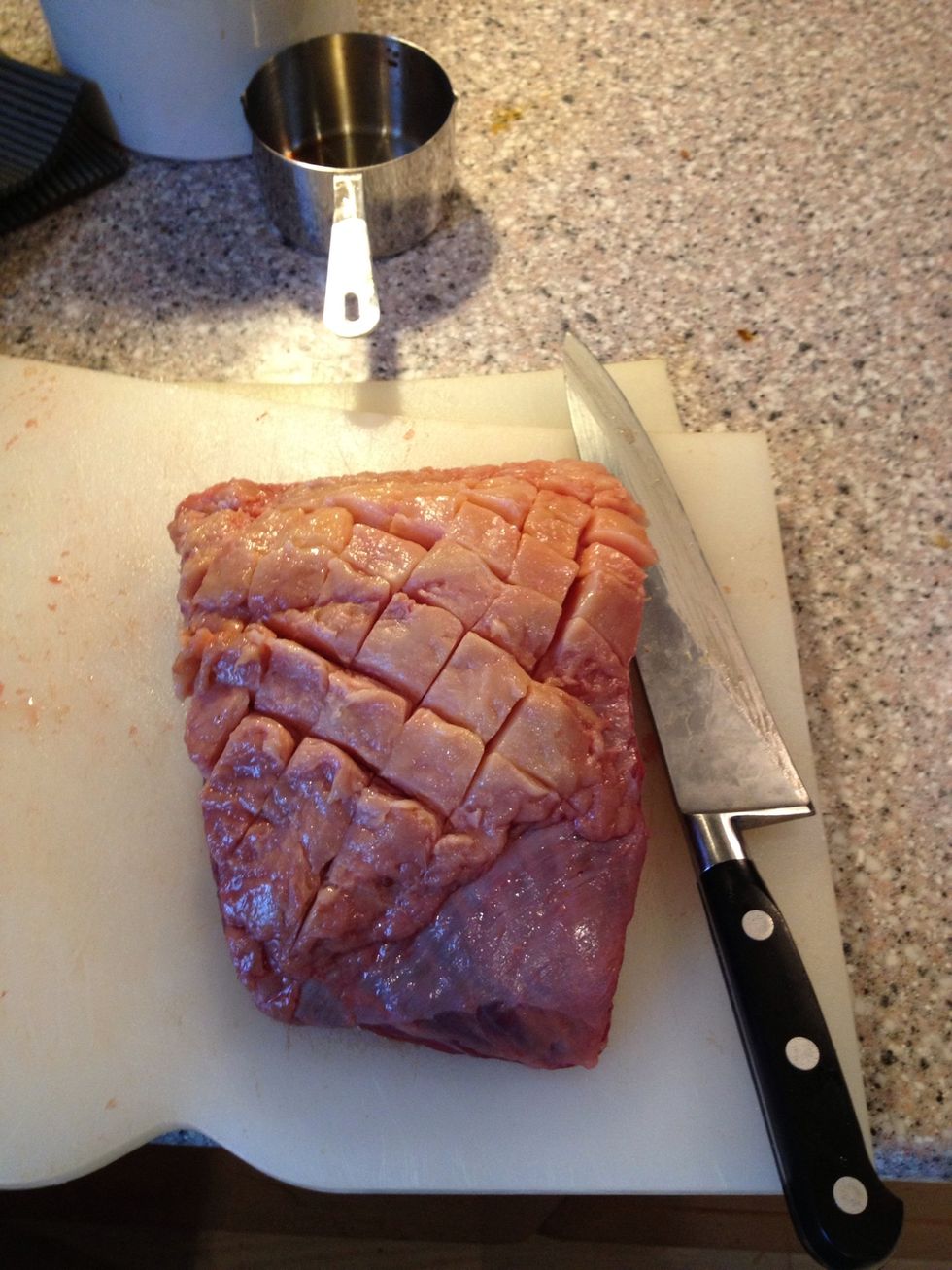 Cut the fat off or leave in on, up to you, but the meat is quit lean, so the fat will as it melts baste the meat. Cut the fat with a sharp knife, don't cut into the meat.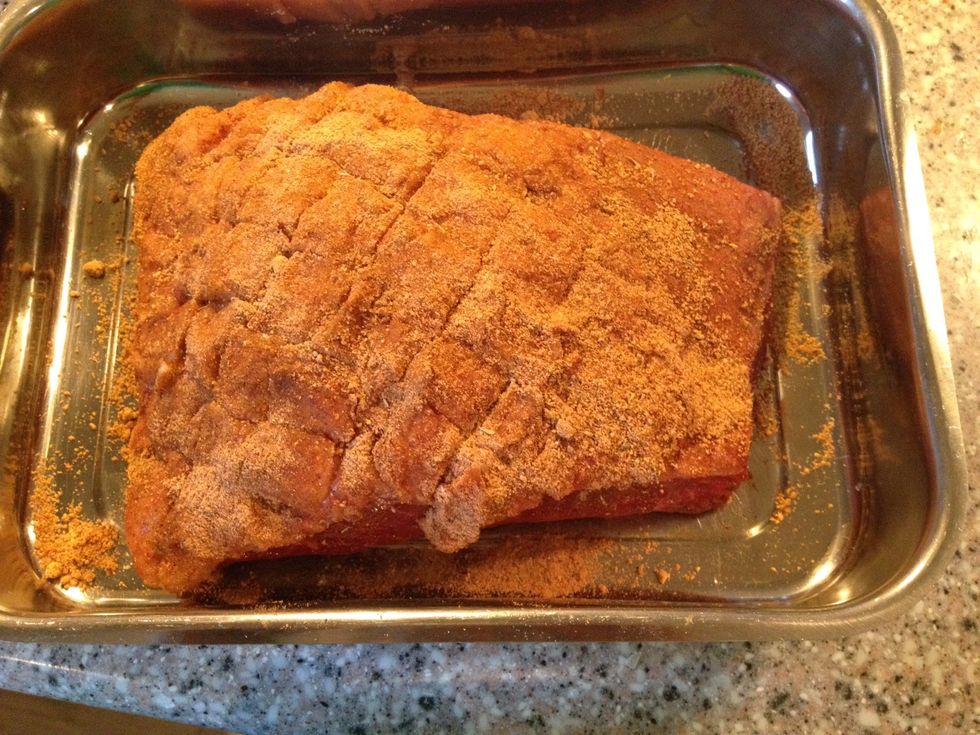 I used my dry rub on the roast. I'll make a guide on this dish too.