Make 2 Step Fried Chicken With an Alto Shaam C & H
330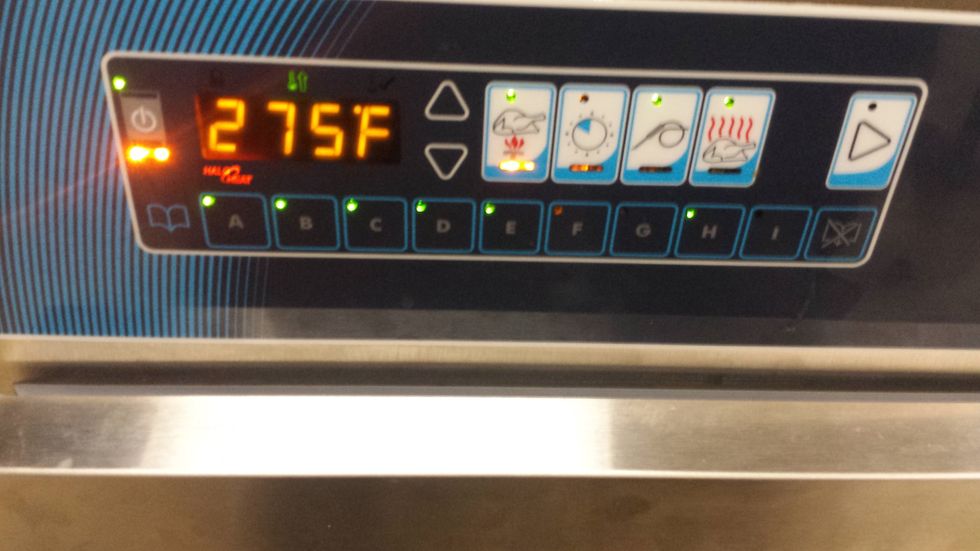 Turn on the oven and set the cook temp to 275, turn vents at 1/2 open. Allow at least 45 minutes to preheat.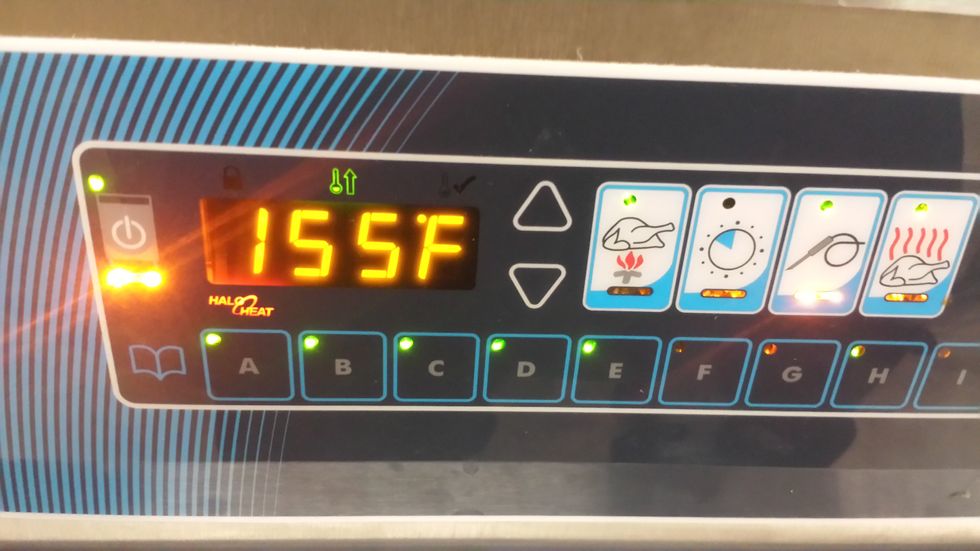 Set the probe cut off at 155 (If using a unit without the probe set the cooking time to 1.5 hours for a half load and 2.5 for a full).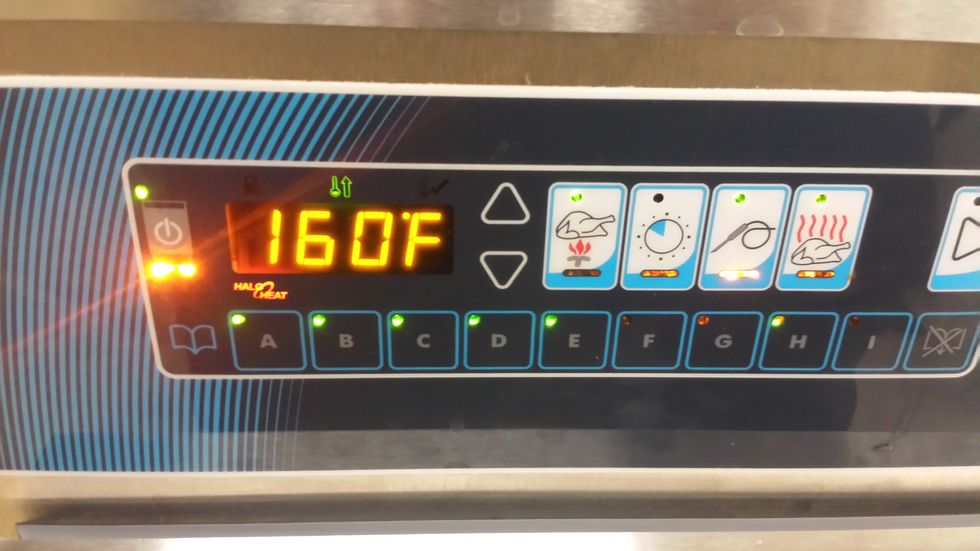 set the probe hold to 160. touch the Probe button once to set cut off temp and push it once more to activate the probe hold function, the unit will adjust the temp to keep the chicken at 160.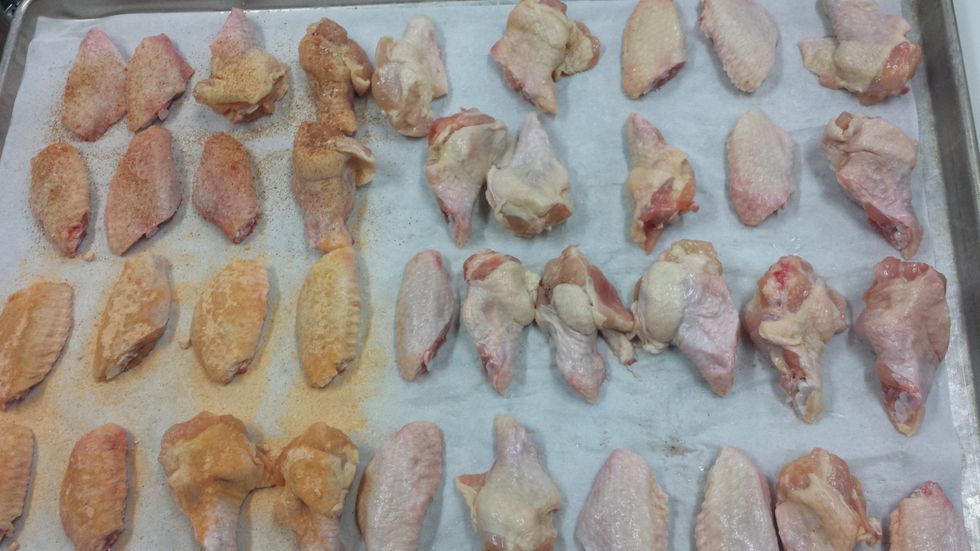 spread chicken pieces out on a sheet pan. Season as desired but remember to go easy if your flour is heavily seasoned.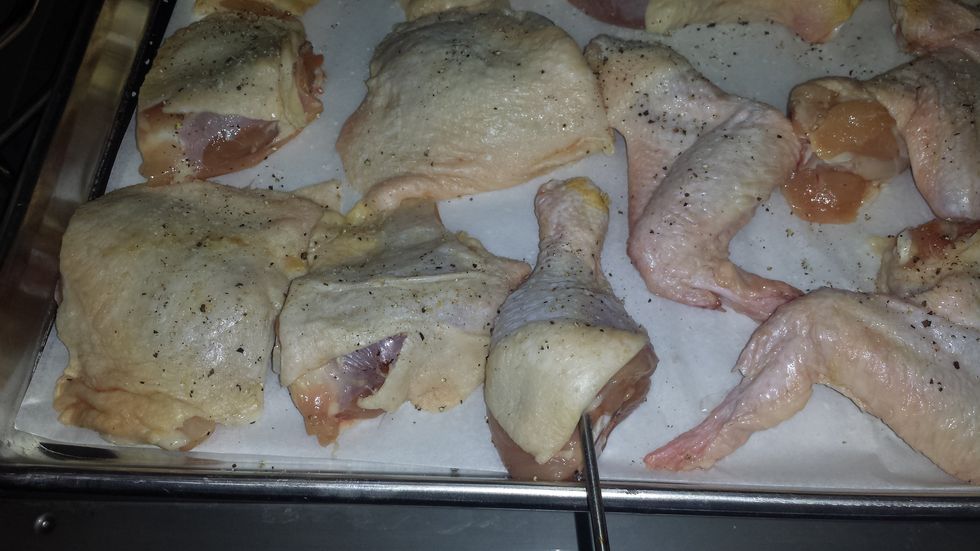 Place the pans in the oven, probe the thickest piece, shut the door and most importantly...press PLAY.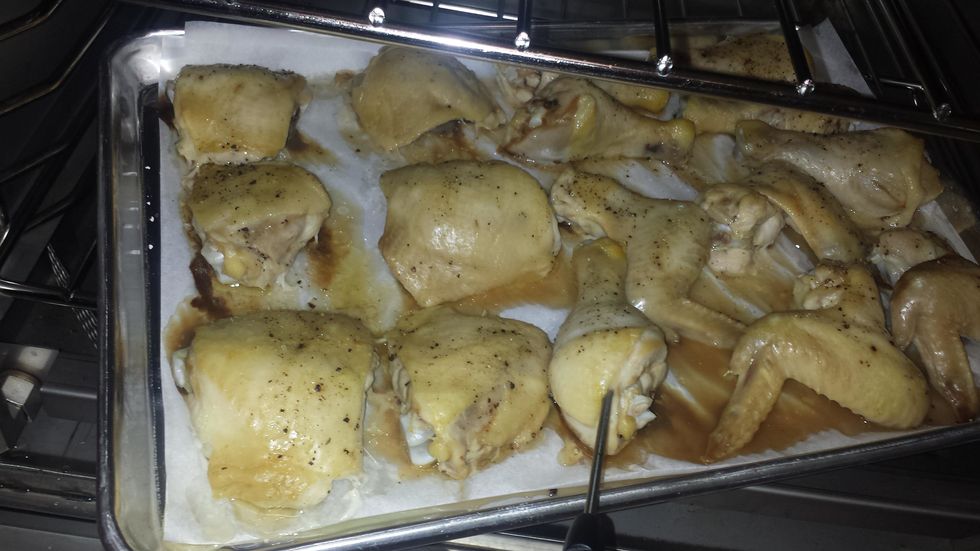 After the cooking process stops, the meat will carry over in temp to about 165, and then cool to 160 to hold. You don't need to hold very long...only about 30 minutes and no longer than 4 hours.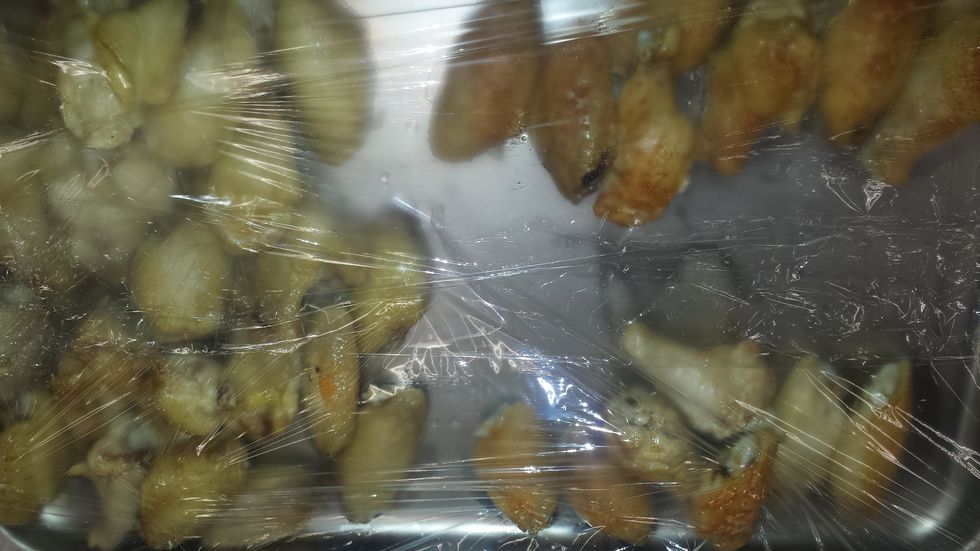 Let the chicken cool to 135F, then wrap with plastic and put in the blast chiller for about 90 minutes or on auto until it cools to 41 or lower.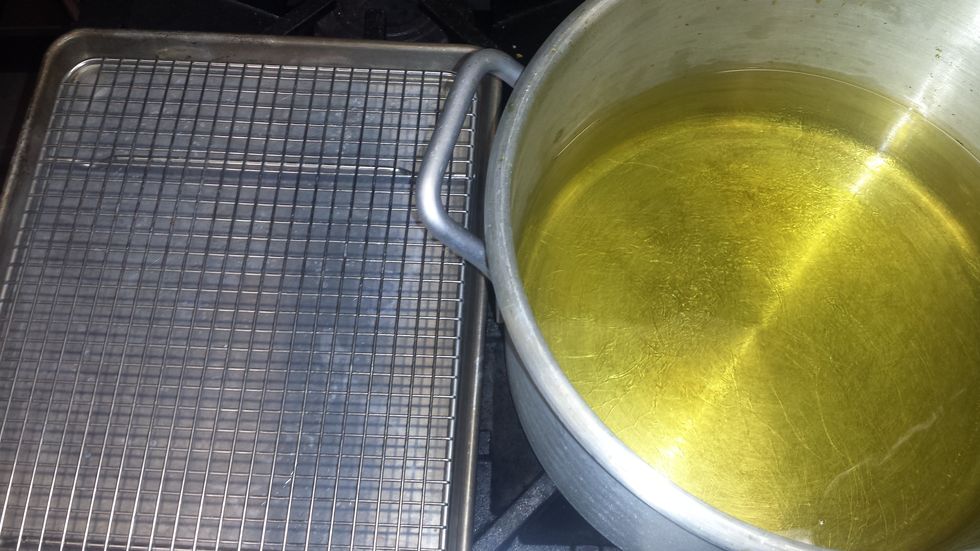 While the chicken cools, let the oil get up to temp 325 to 350F. set up the sheet pan with the icing rack.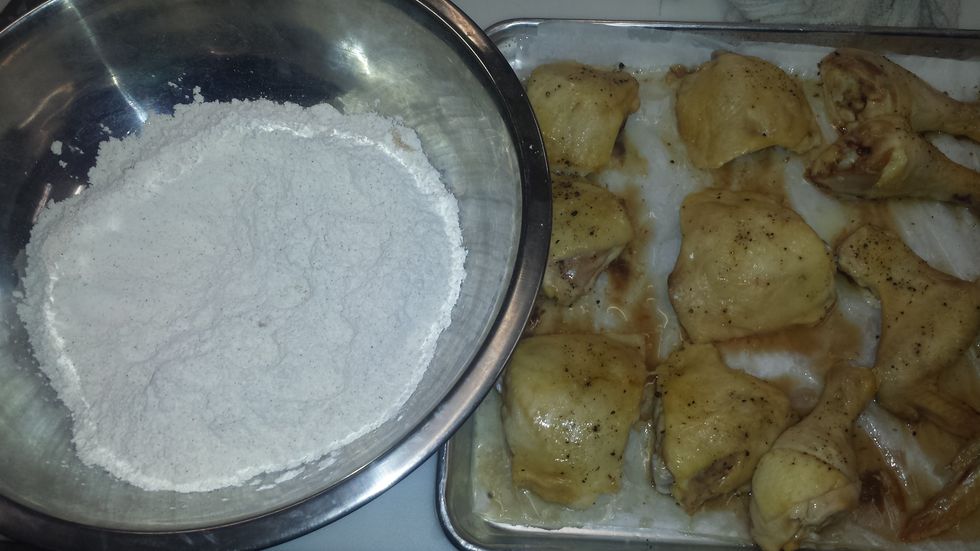 toss the chicken a bit on the sheep pan to make sure the surfaces are moist and then toss in the flour mixture.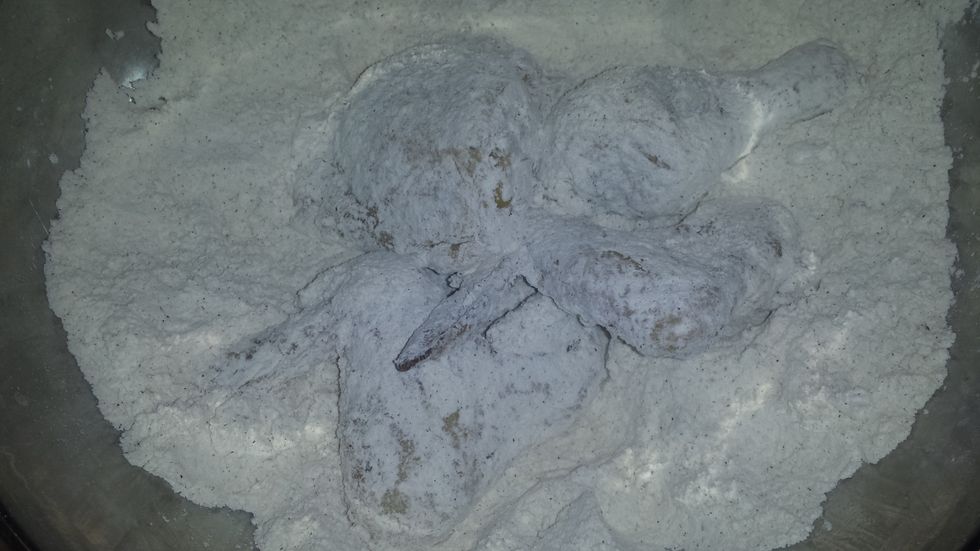 Toss in the seasoning to completely coat the pieces.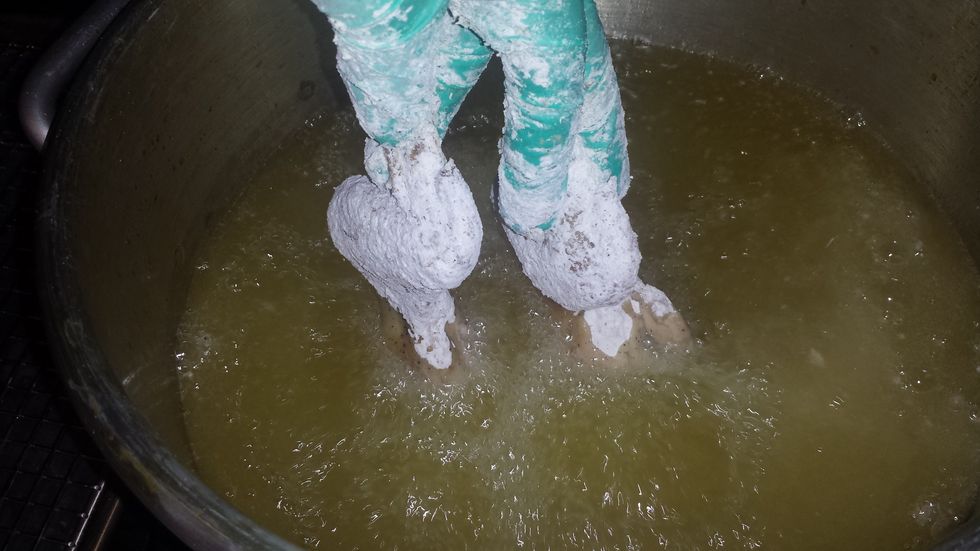 drop the chicken slowly into the fryer.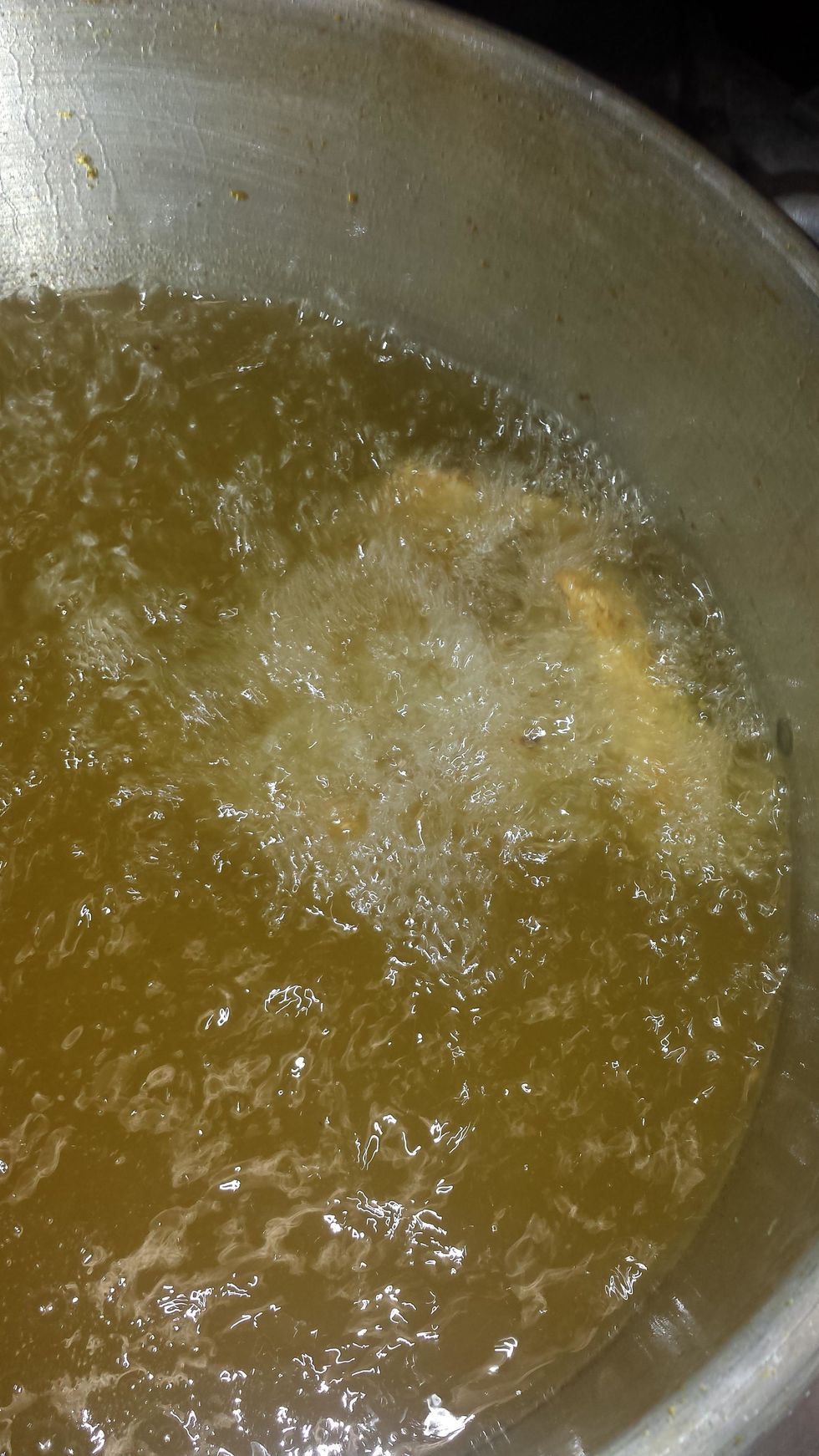 Let the chicken fry for about 8 minutes for legs and thighs and breasts, and about 5 for wings. Keep in mind that the meat is already cooked, we just need to get it hot and crispy.
pull out of fryer and let rest on the rack to drain. Serve immediately.
10.0lb Trimmed Chicken pieces/wings
2.0lb seasoned flour or Fry coating blend
2.0gal frying oil
1.0 deep fryer or 12+ quart stock pot
1.0 icing rack and sheet pans
1.0 Alto Shaam cook and hold oven
1.0 Alto Shaam Blast Chiller