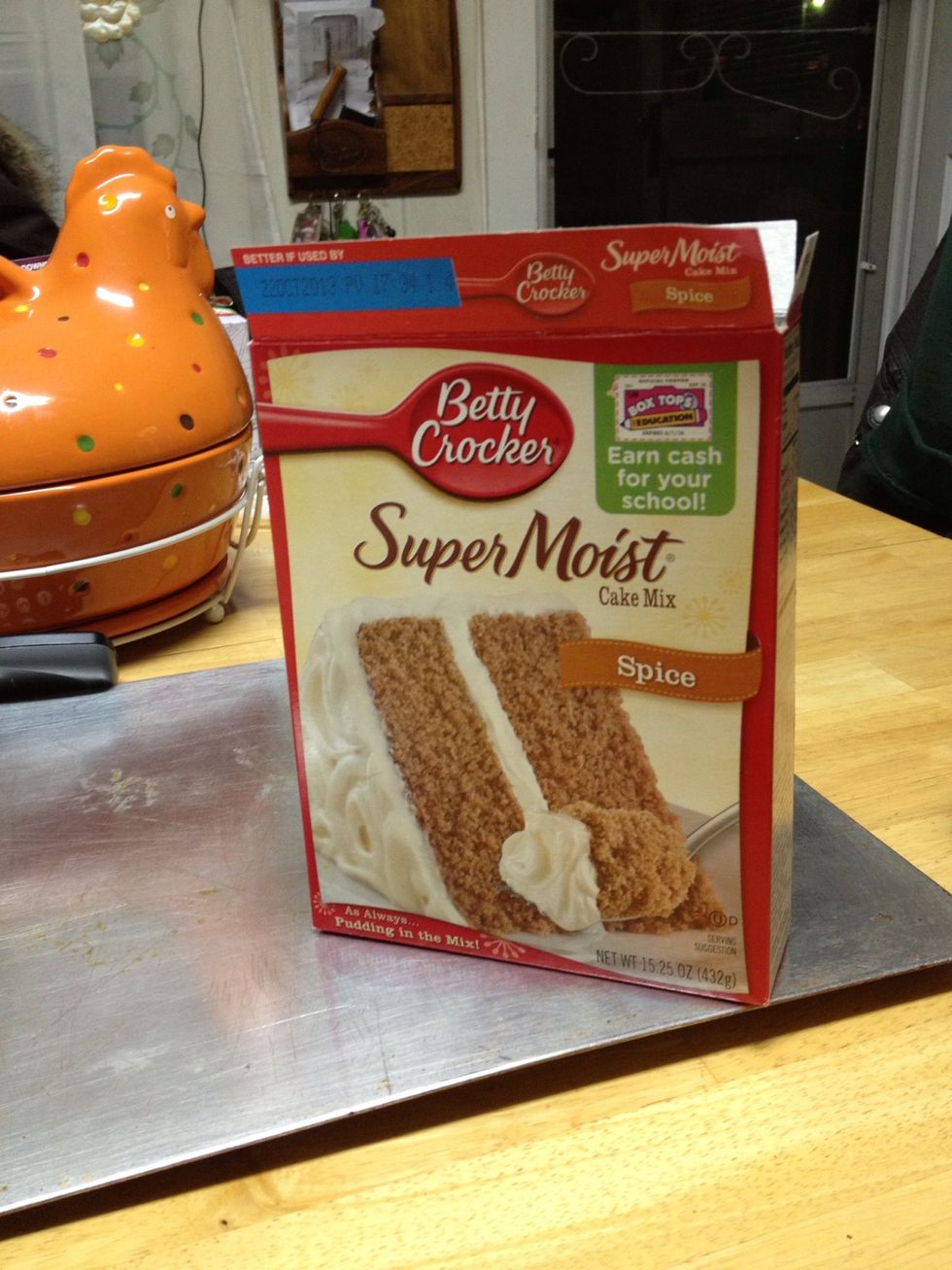 Gather supplies (The can of pumpkin is missing from this photo, but any brand works. Just make sure it's 12oz and NOT pumpkin pie filling. Preheat oven to 350 and oil pan.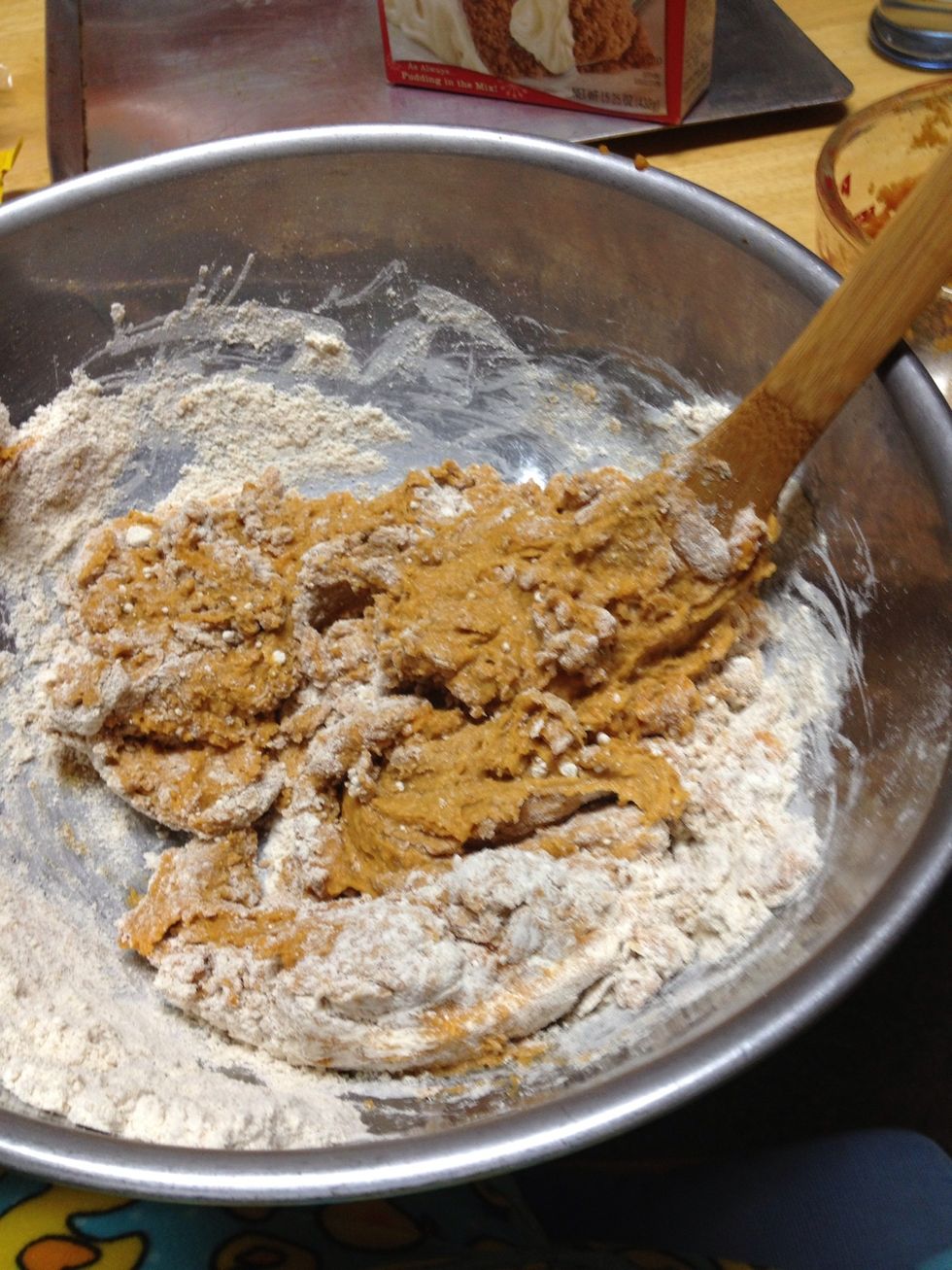 Mix together pumpkin and cake mix until clumps are gone.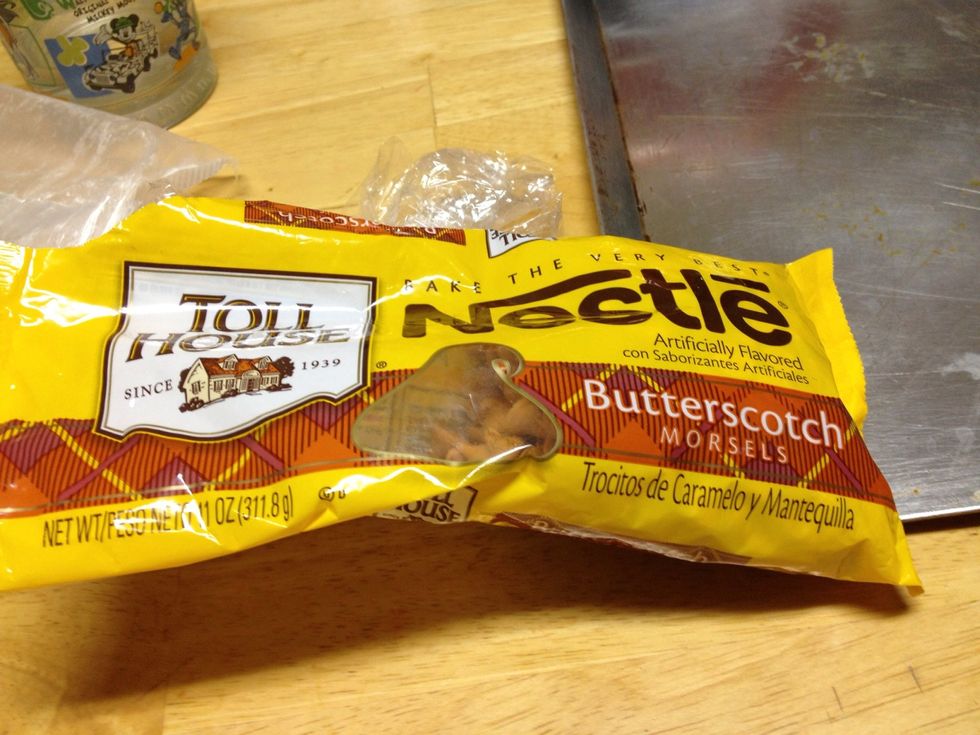 You can add whatever else you want. I had leftover butterscotch chips, but chopped walnut would be would be amazing too!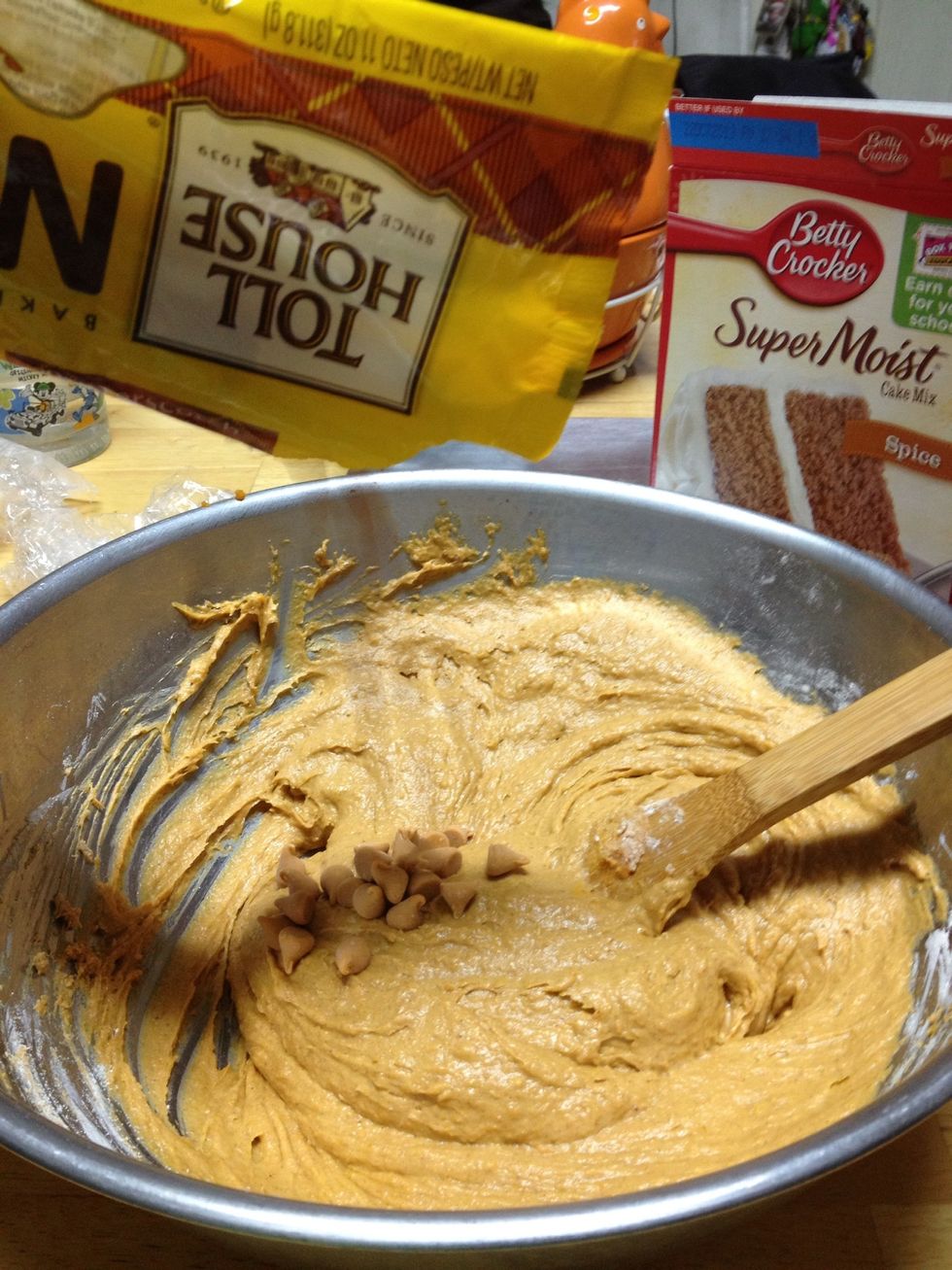 Mix any extra ingredients. Then spoon out tablespoon-sized balls (it'll be too sticky/wet to use your hands) onto the sheet pan.
Bake for 13-15 min! Obviously, I failed at following my own rule of 1 tbs-sized balls and instead made huge cookies haha.
1 can 12oz pumpkin
1 Box of spice cake mix
Sheet Pan
Mixing bowl
Optional butterscotch chips or walnuts