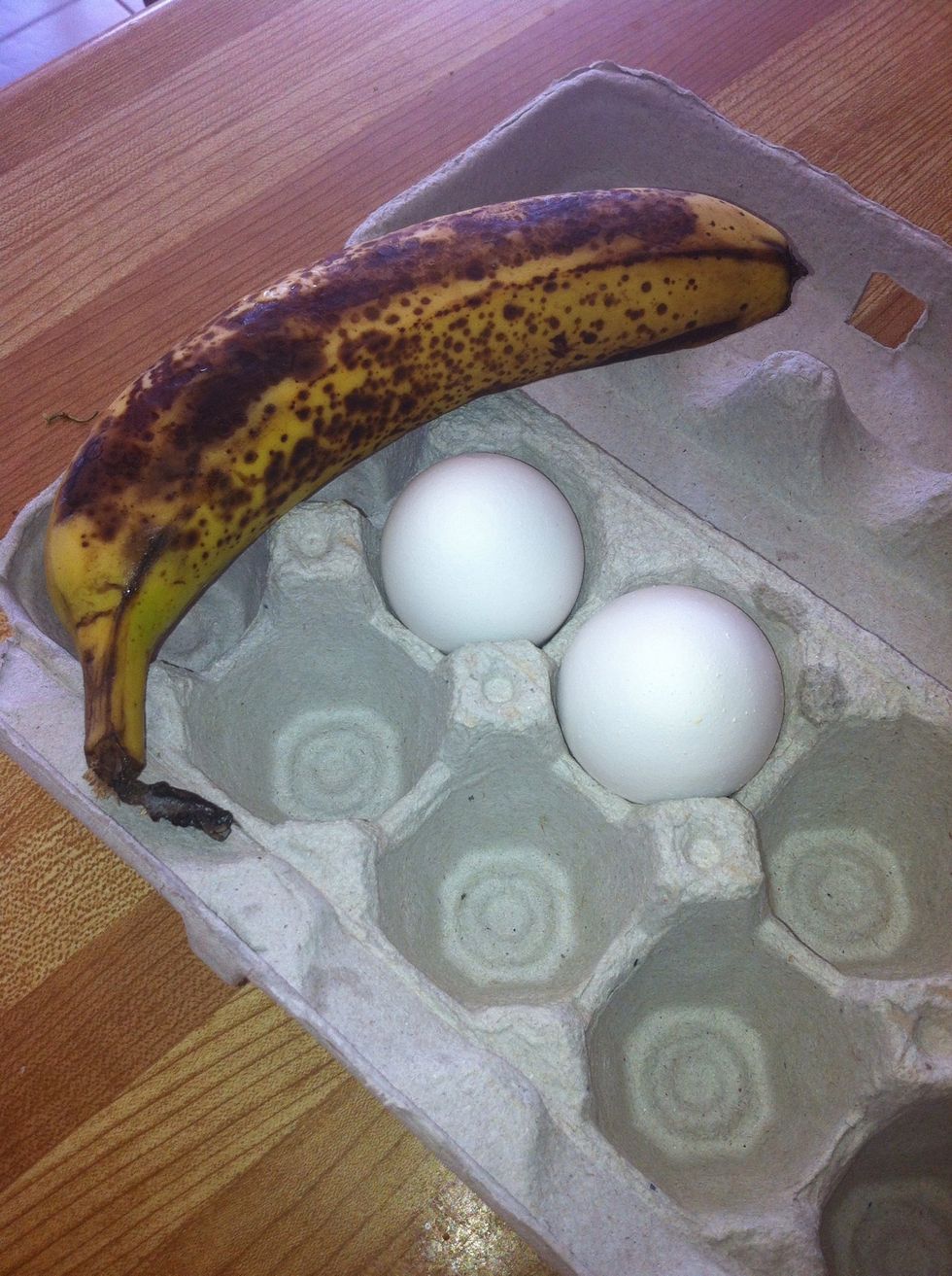 All you need is 1 banana and 2 eggs!
Mash up your banana! I used my hands :)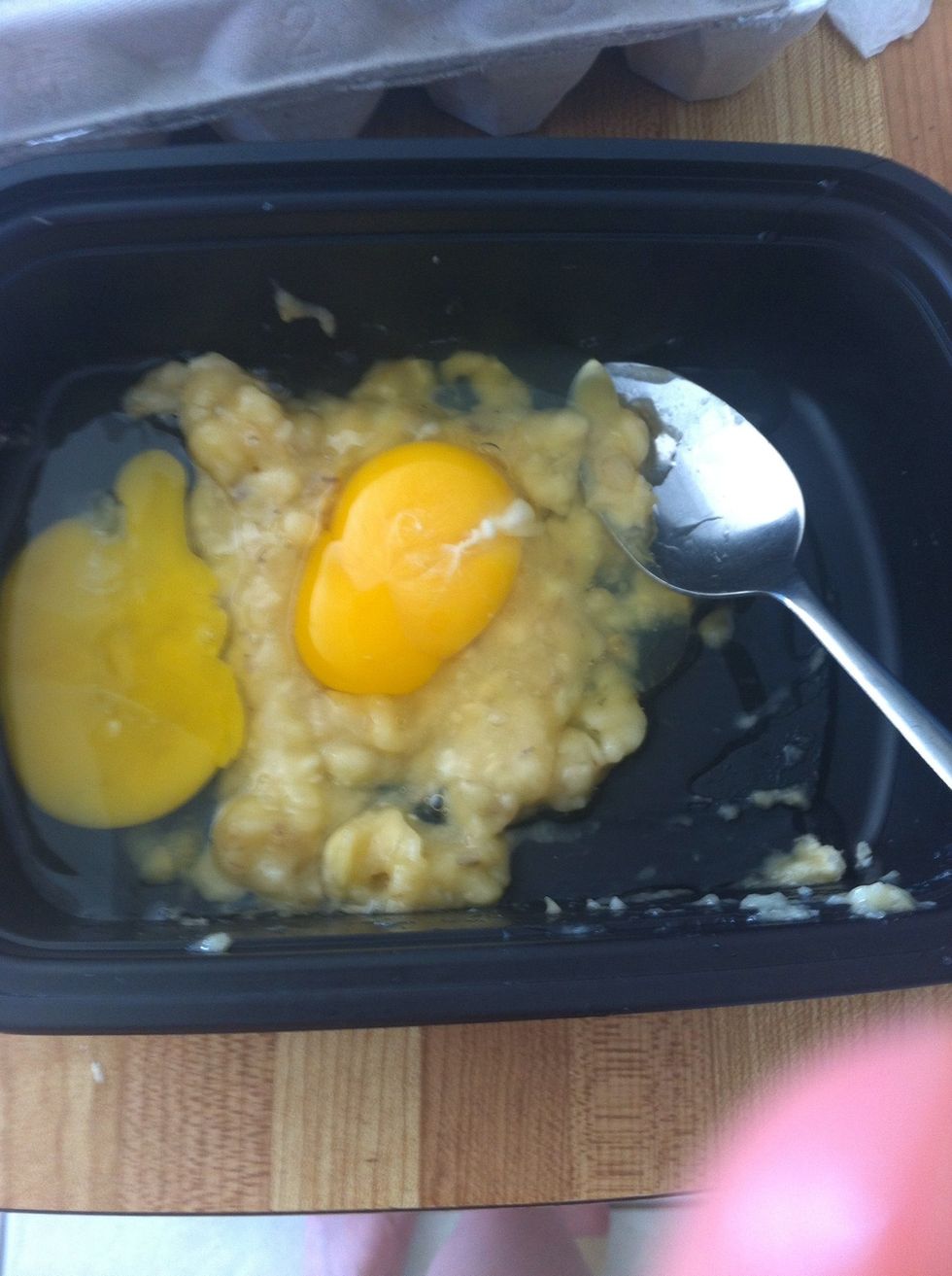 Add in the 2 eggs and stir!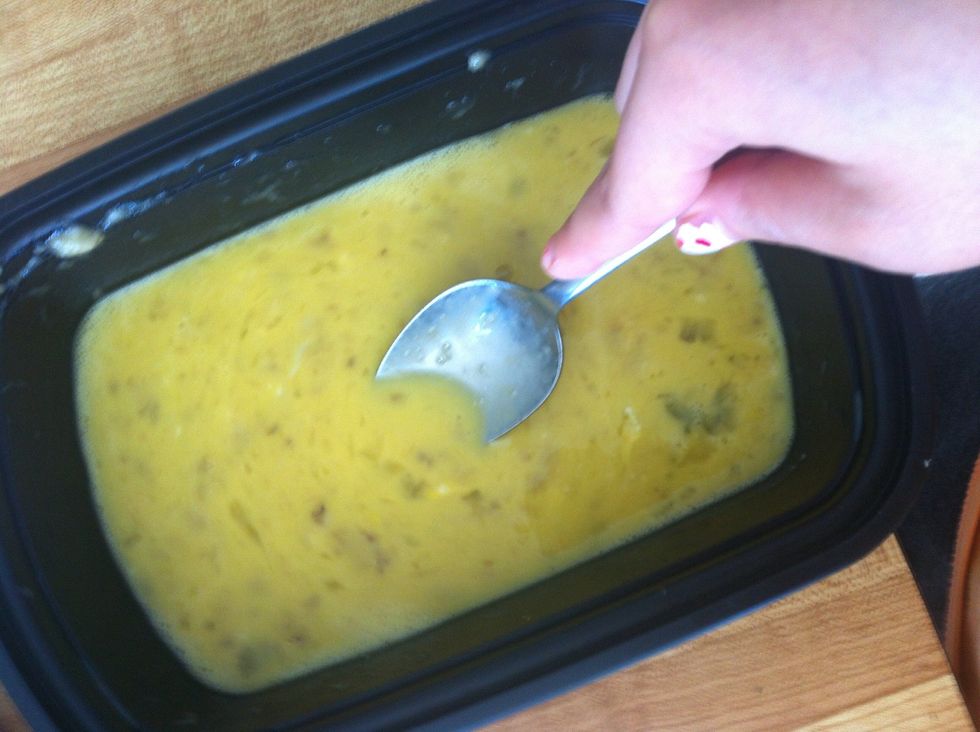 Stir!! Also it's okay if you have some clumps, I did and my pancakes turned out fine!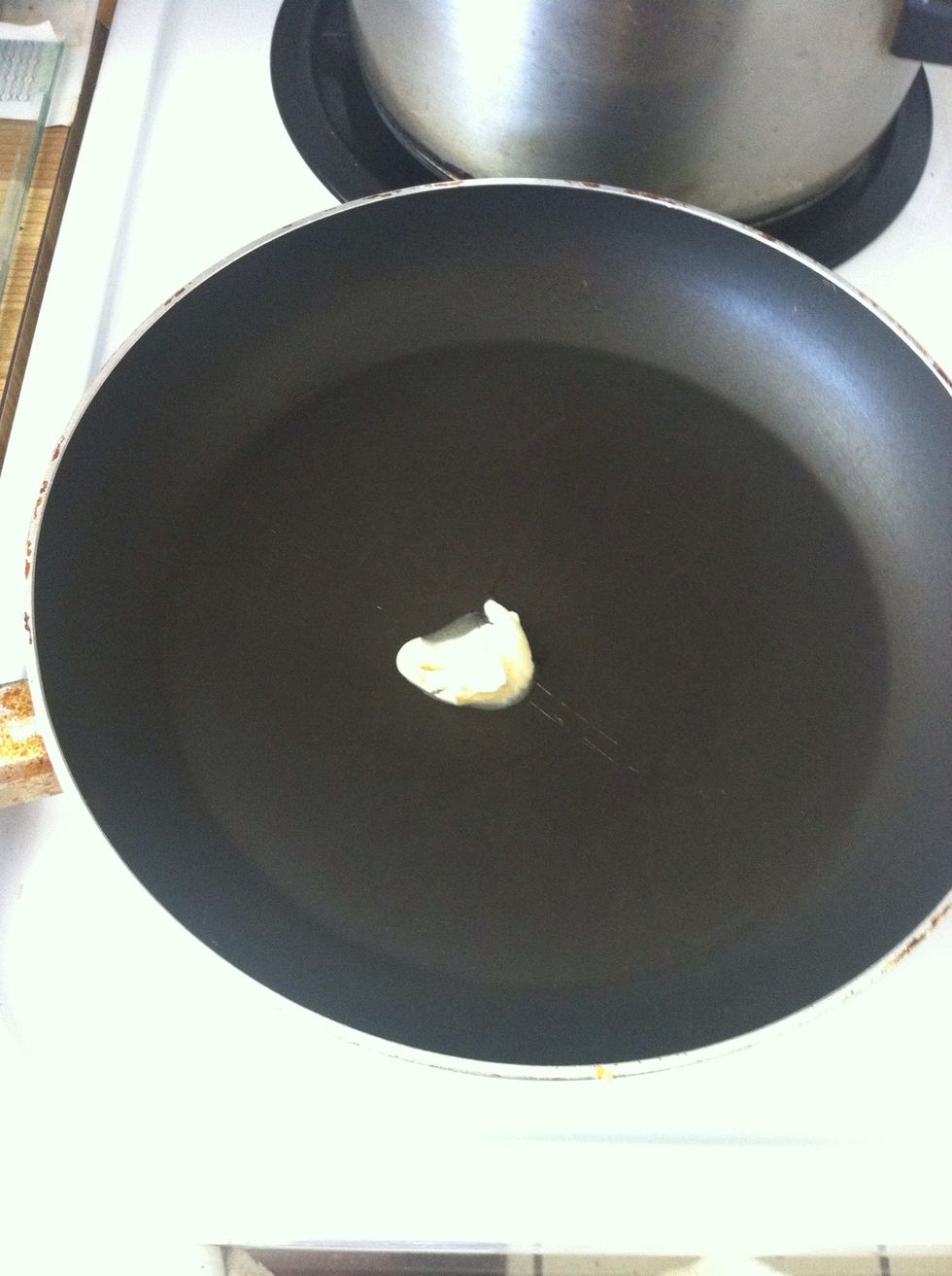 Warm pan up on medium! I used a bit of butter instead of oil.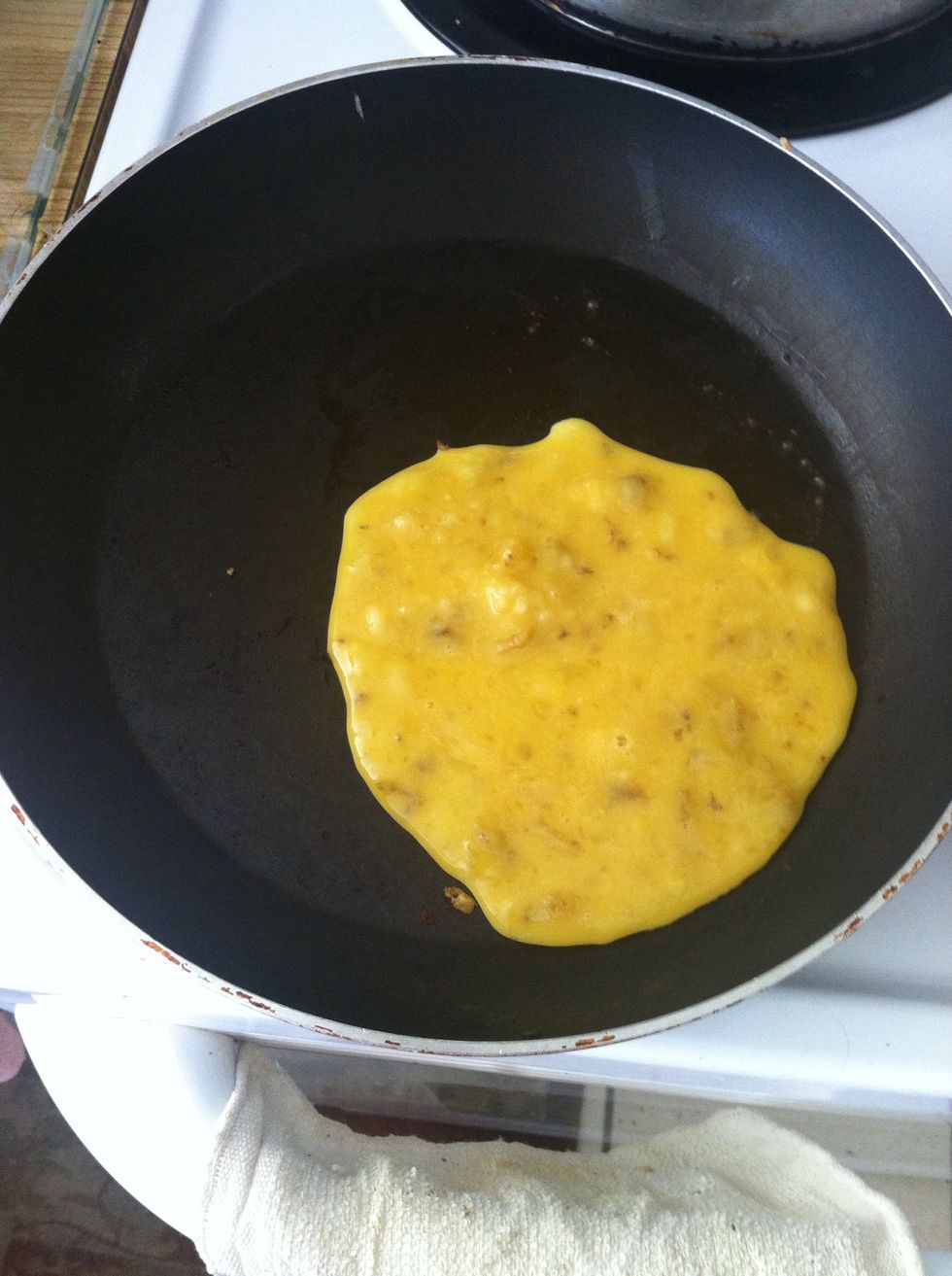 Once the butter is melted pour the banana pancake batter into the pan. Pour as much as you want depending on how big you want it. With this size I made 3!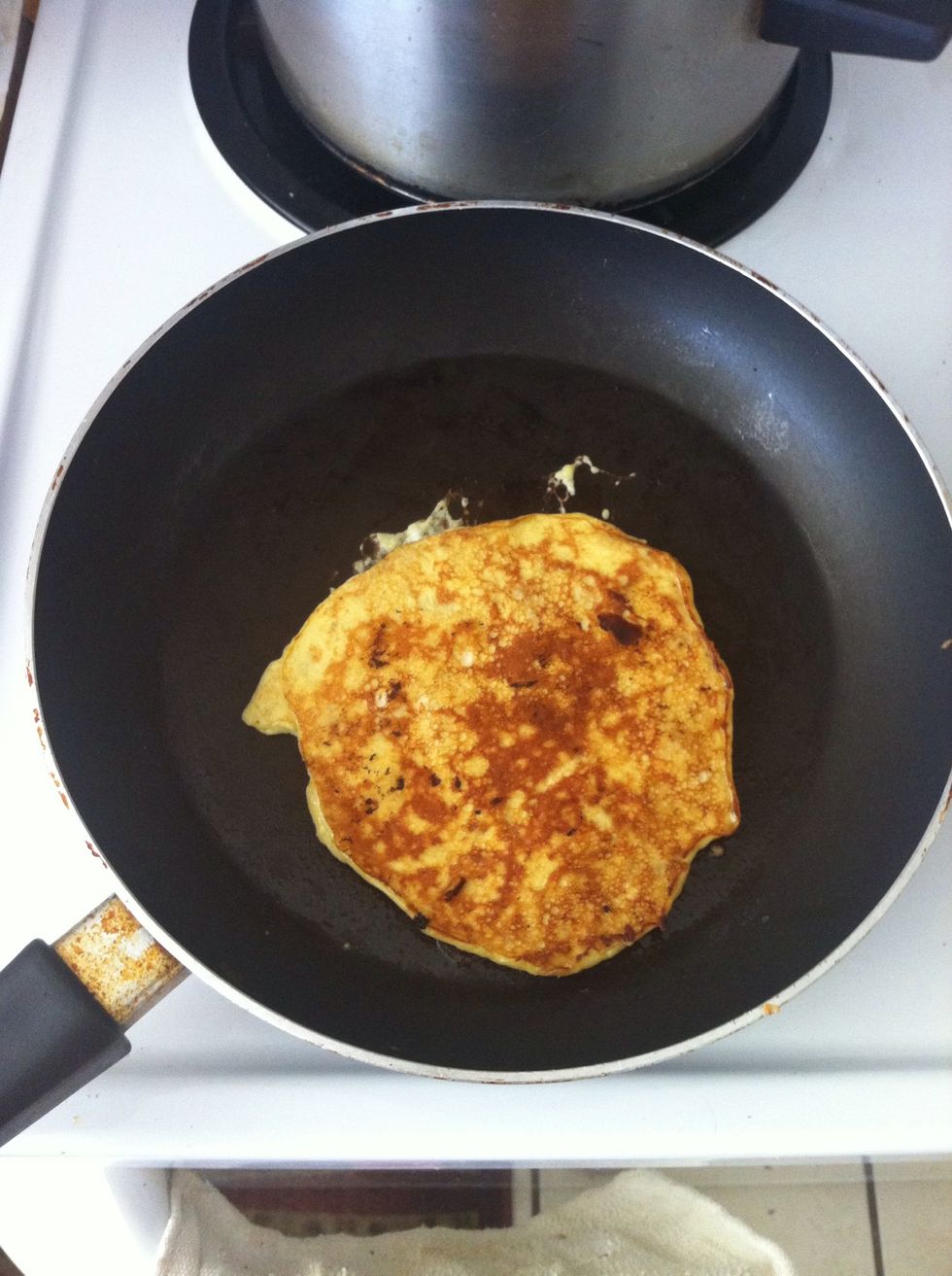 Cook for about 30 seconds to a minute on both sides! Flip flip flip!
All done! Here is one of the pancakes garnished! I poured a little maple syrup on as well, which is obviously optional! Enjoy :))