In a blender add banana in sections, and add two eggs. Blend. If you don't want to use a blender, you can mash it up with a fork in a bowl but it wont' be as well mixed.
Once well blended, transfer your banana/egg mixture into a bowl.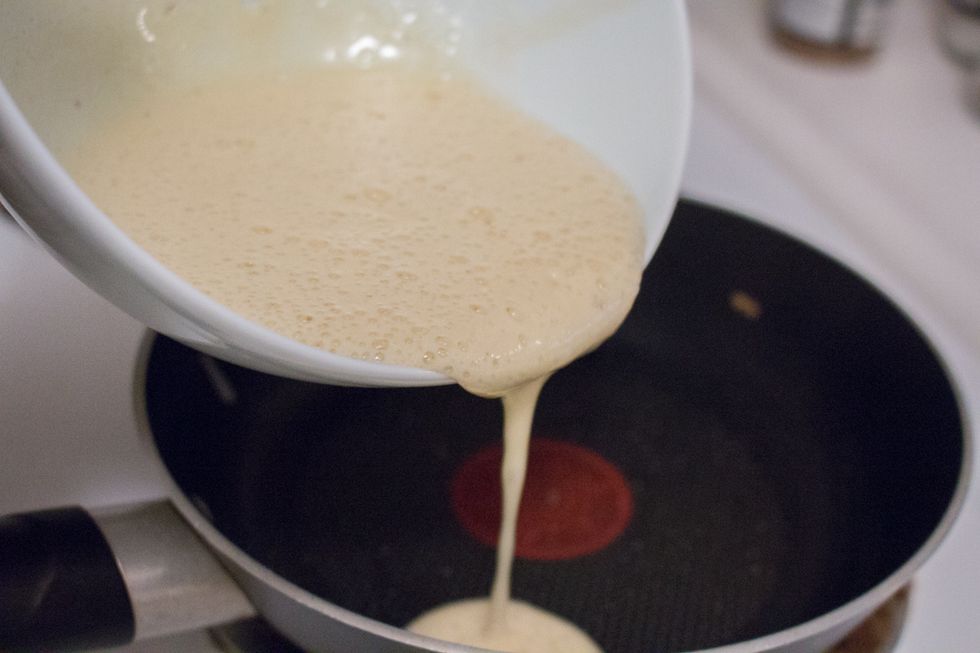 Pour into a heated skillet (medium heat) that is greased with cooking oil (I use olive oil)
Allow to heat up, when the edges brown a little, flip over.
Once flipped, allow the bottom to heat.
Check underneath to see progress of how well its cooking. Once lightly browned, transfer to a plate.
Voila!
For full photos, check here: http://annezca.blogspot.ca/2015/11/two-ingredient-paleo-pancakes.html
1.0 Banana
2.0 Eggs
Cooking Oil
Annie Ai
Canadian girl that loves travel, dance, cooking and baking! I used to eat out a lot before I realized homemade was easy, fun & MORE delicious to do!