How to make 15 minute sweet pickles
Old fashioned bread and butter pickles, super fast.
40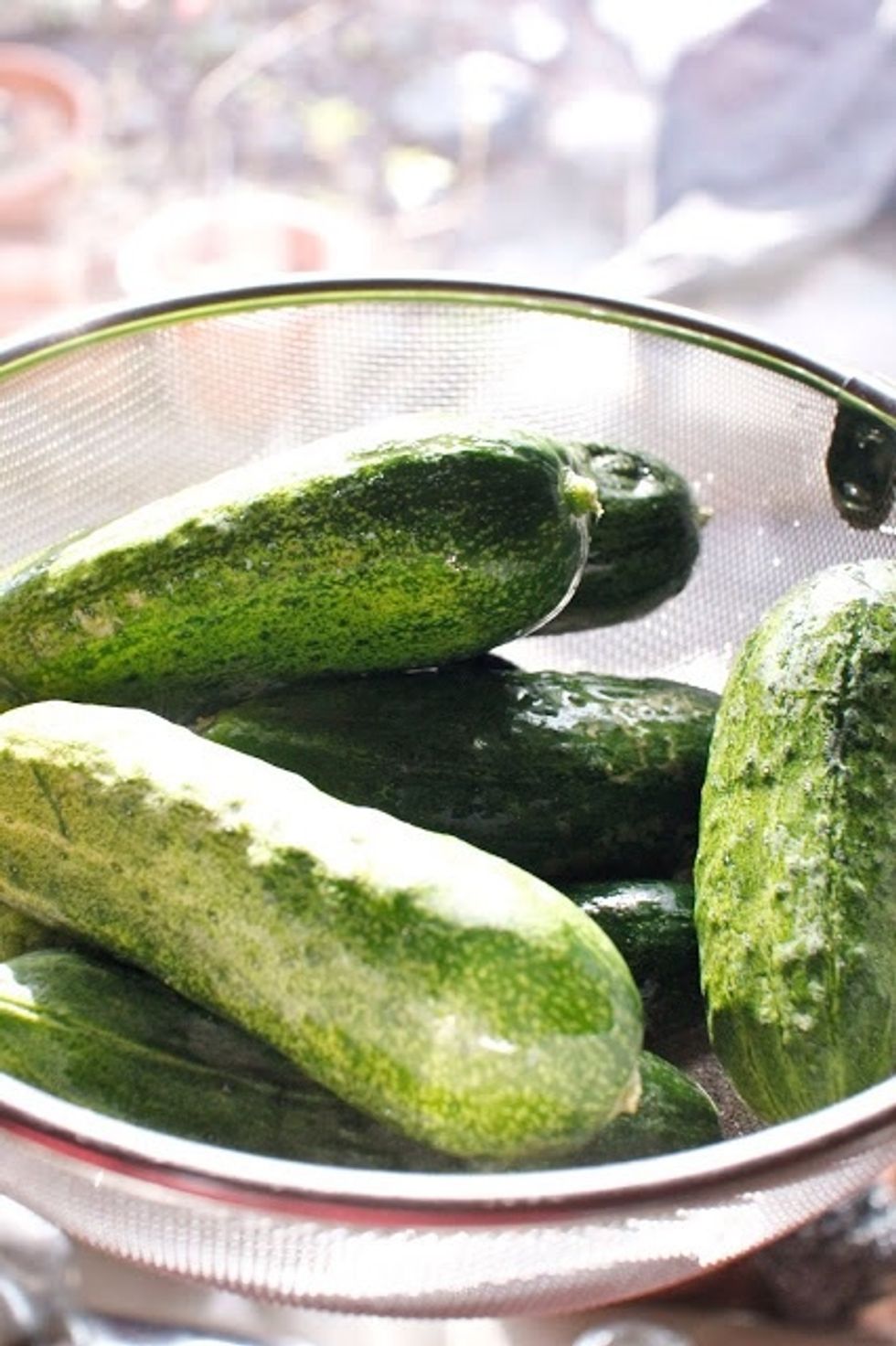 Wash and slice the cucumbers in medium sized pieces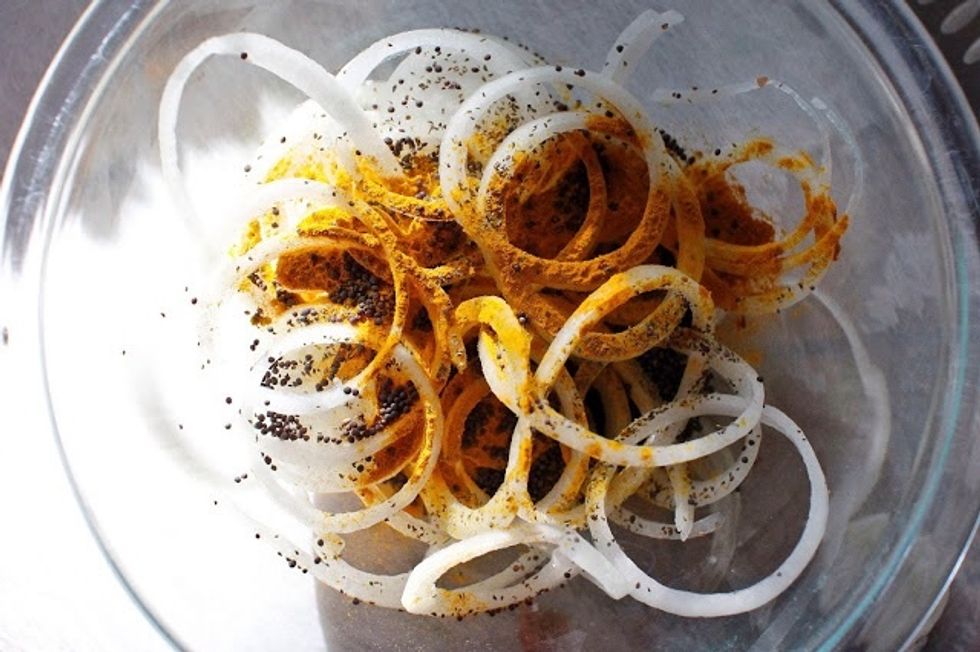 Place all the ingredients in a microwave safe bowl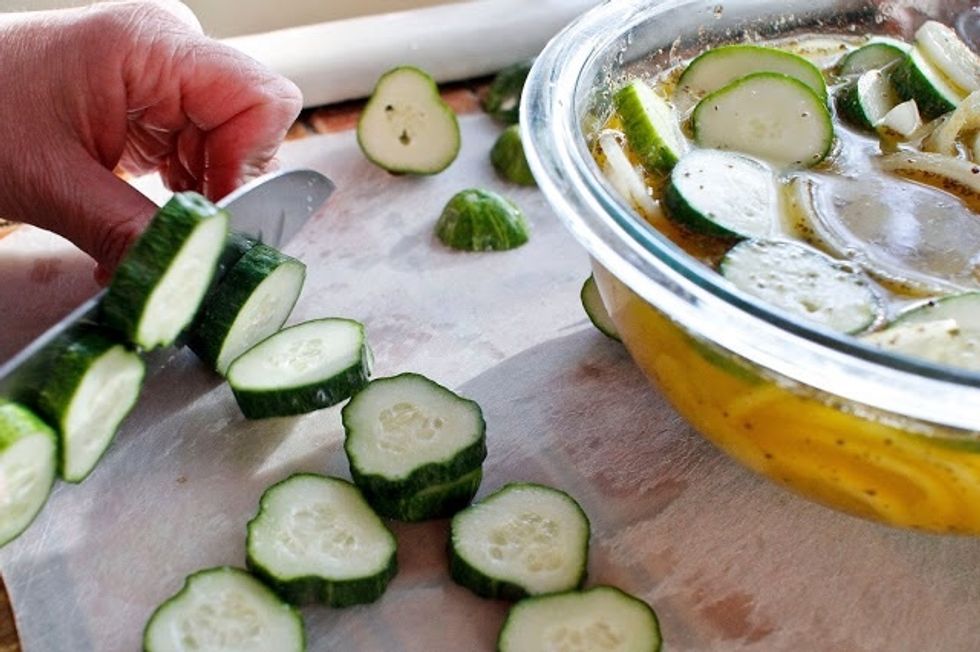 Put the cucumber slices in too and mix everything together well.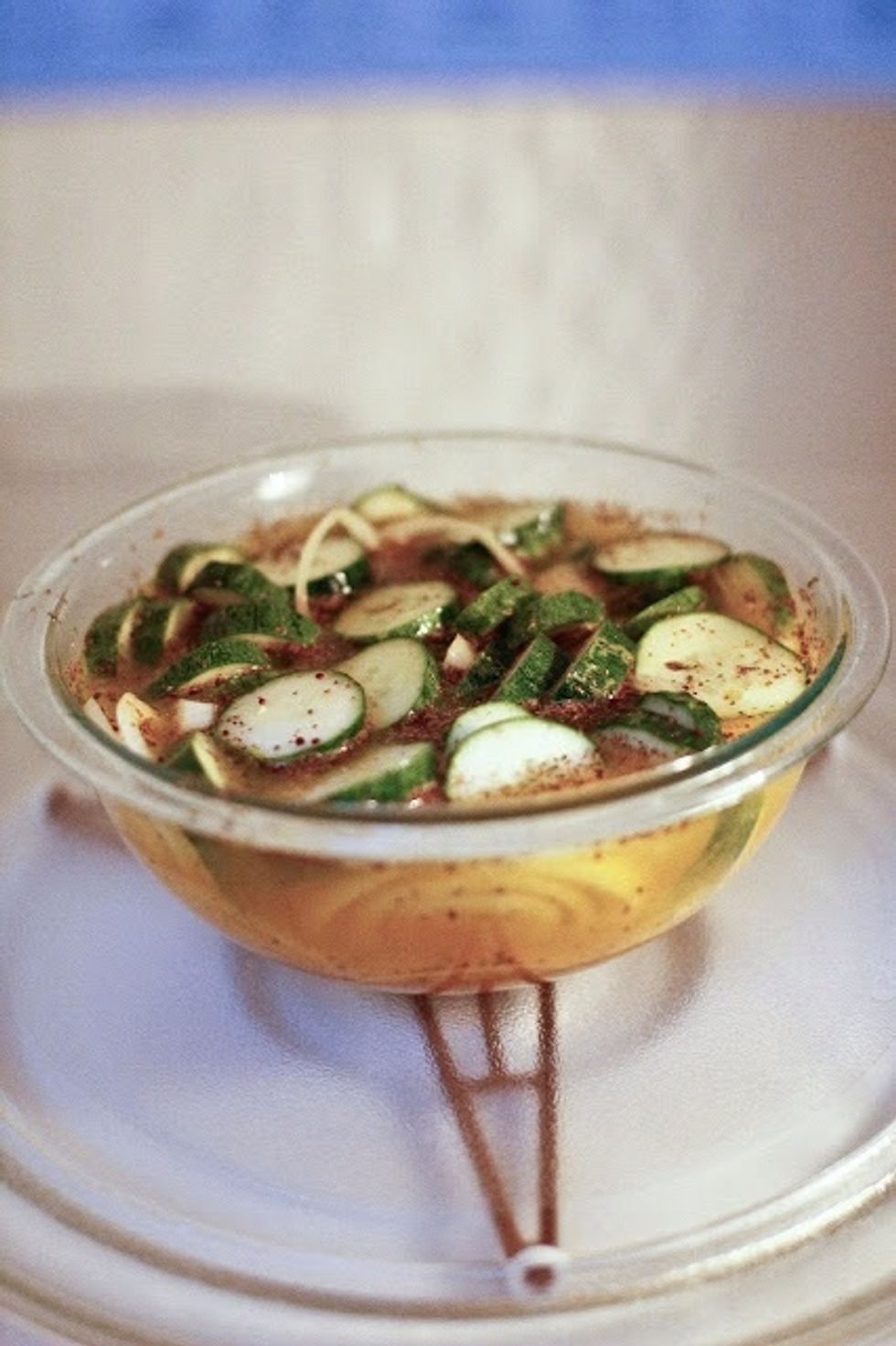 Put it in the microwave on high for 4 minutes.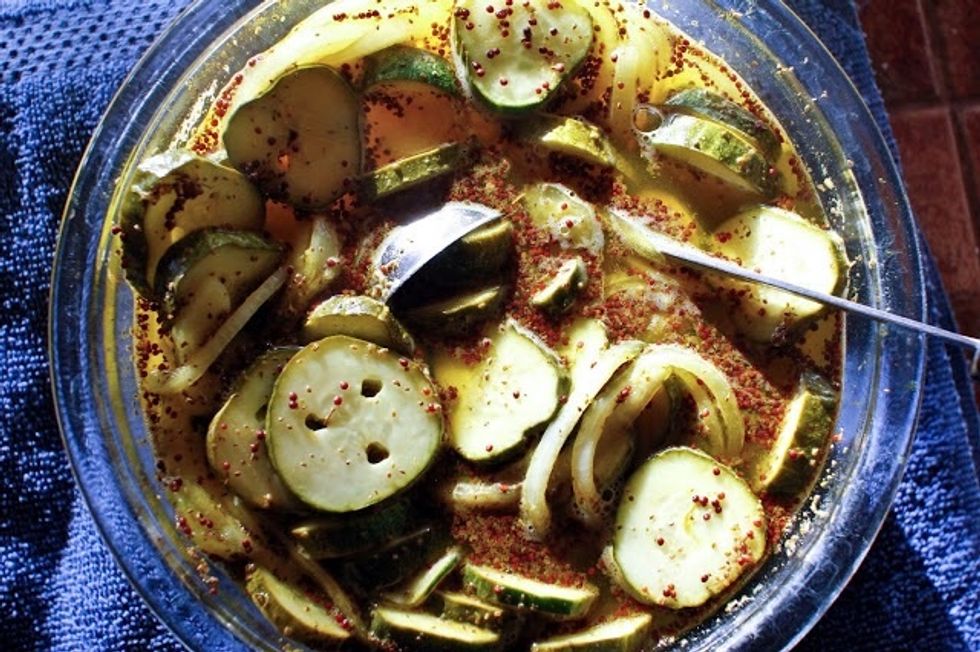 Take it out and stir it around. Put it back in the microwave for another 3 minutes. You're done! Let them cool. The pickles can then be placed in the fridge a clean container, or even
the one you cooked them in. Put a lid on them. It's that easy.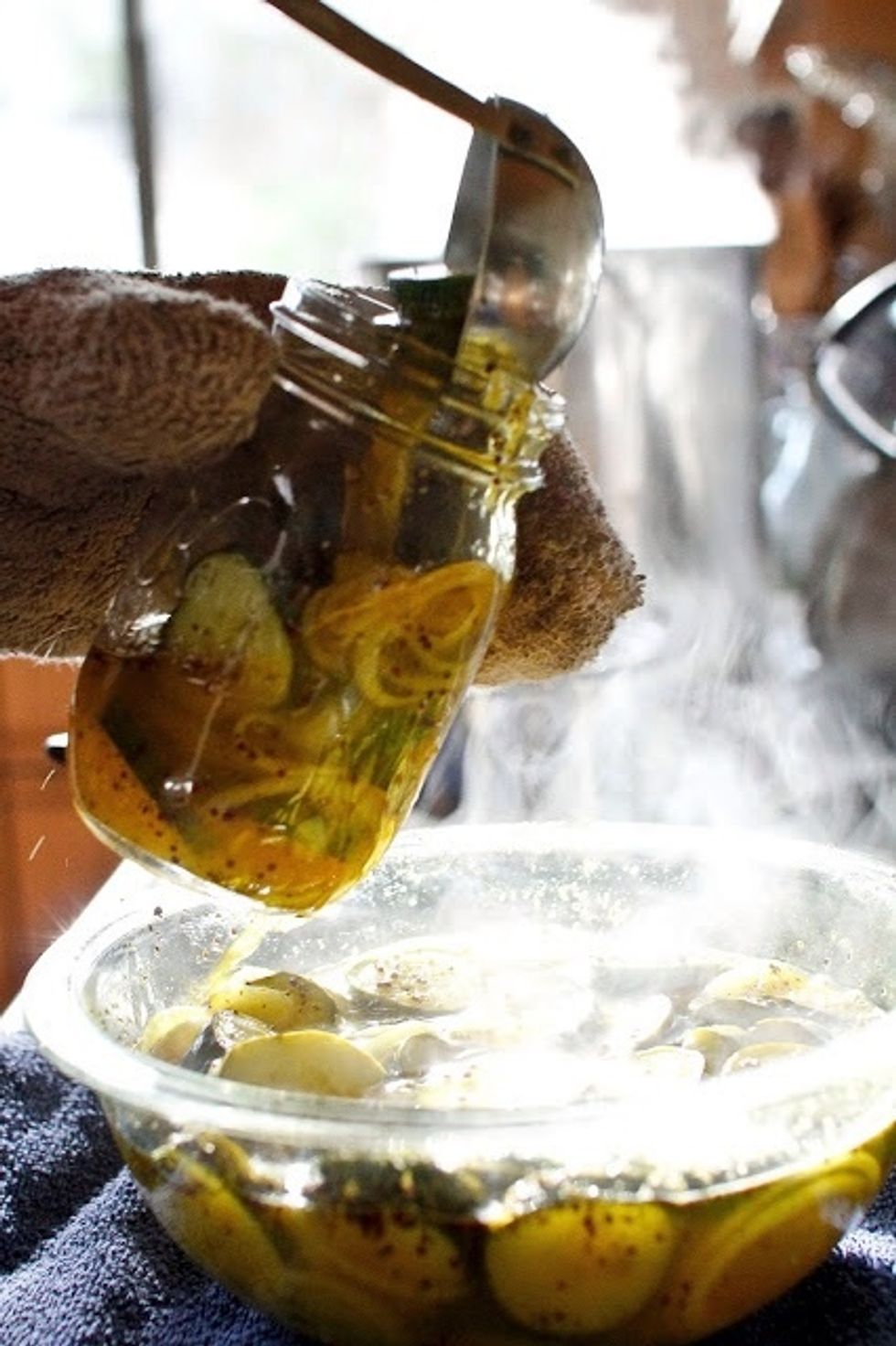 If you want to bottle them, sterilize canning jars and lids and add the hot pickles.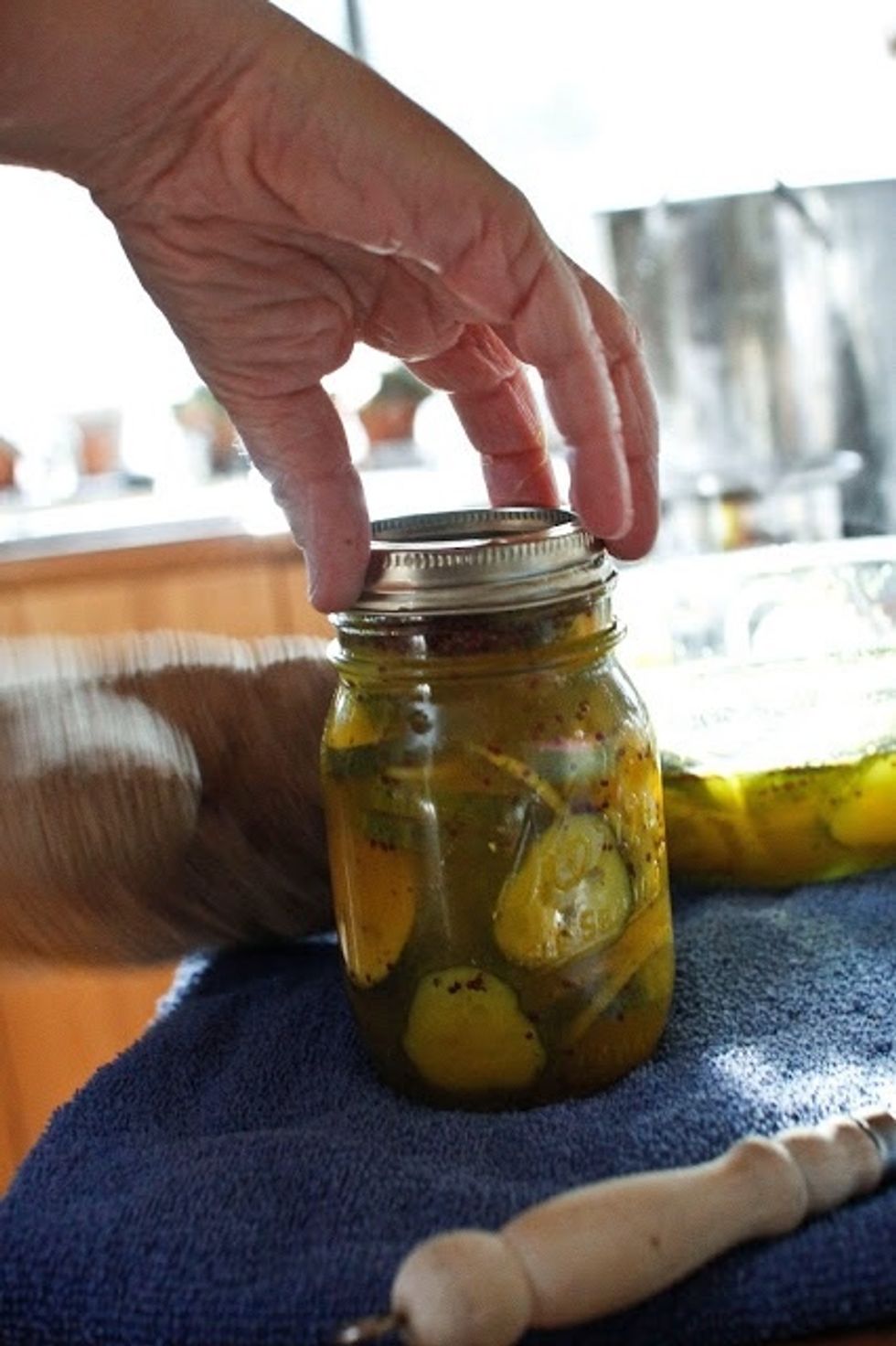 Wait for the little seal to "pop" and tell you everything's okay, then let the jars cool down and store the bottled pickles in the refrigerator
1.0lb Pickling cucumbers
1.0c White sugar
1.0tsp Celery seed
1.0tsp Turmeric
2.0tsp Brown mustard seed
4.0tsp Kosher salt
2.0 Small thinly sliced onions
1.0c White distilled vinegar
Kathy Gori
Screenwriter, long time Indian cook, lover of Indian foods, Saturday morning Cartoon voice. For more recipes visit my website www.thecolorsofindiancooking.com