How to make 123 white gelatine with cocktail fruit
going to s party??? no time ... this is for you....123 can dessert... people will ask you how you made it... is so good and simple ( no $$$ )
94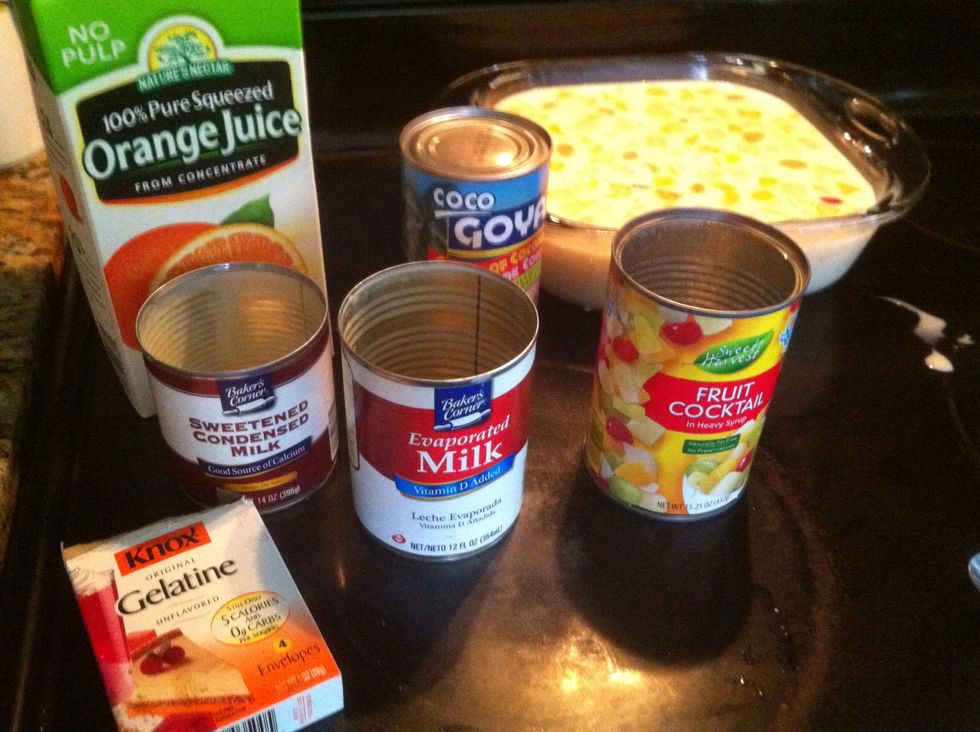 i call this dessert the CAN dessert lol is so easy...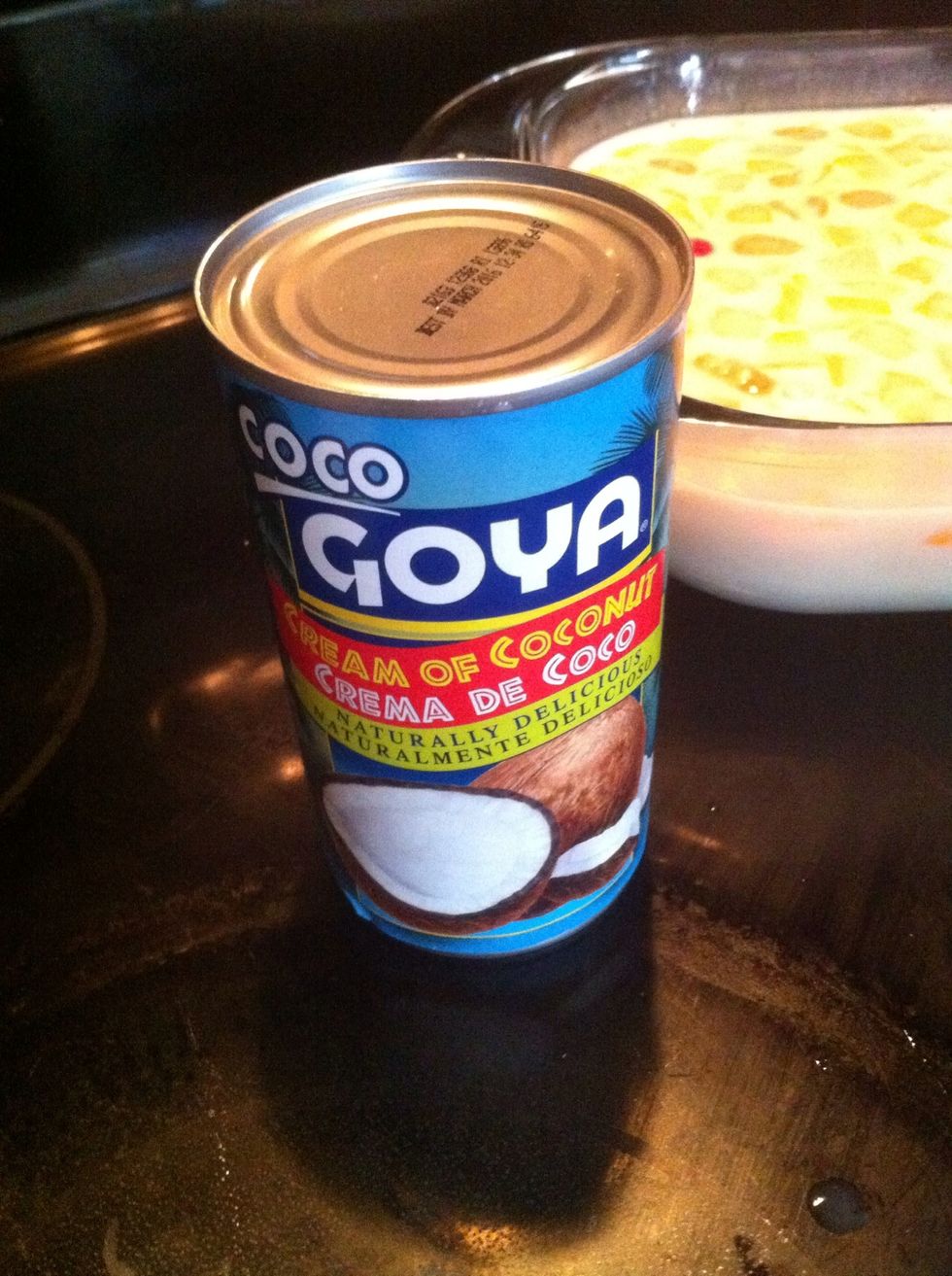 the cocounut can was a left over from the weeked Margaritas... but heres the trick... add anything you like you flan taste like... Kaluha liquor, Coffee, vainilla or more orange juice..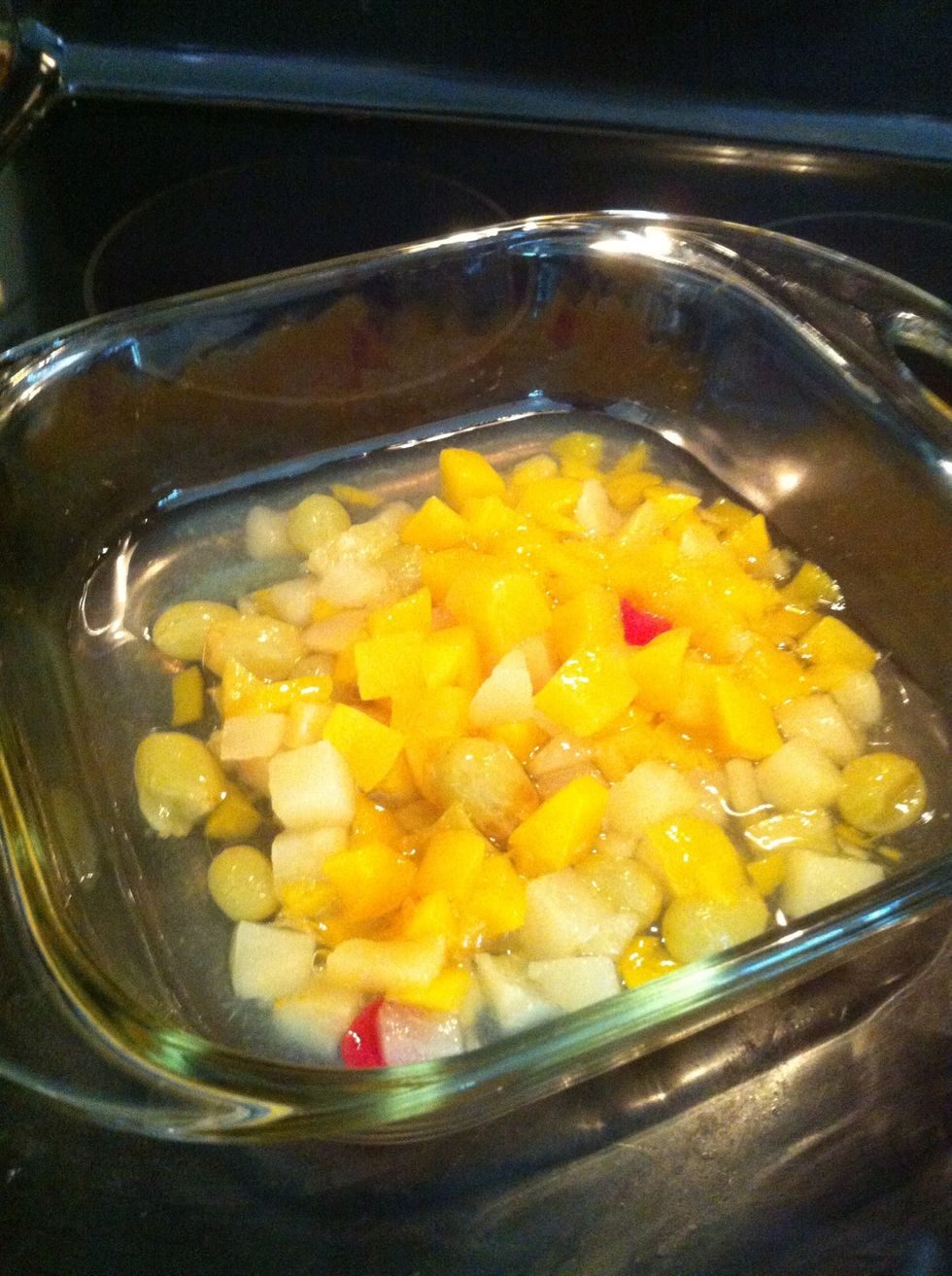 add each can to your container 1st can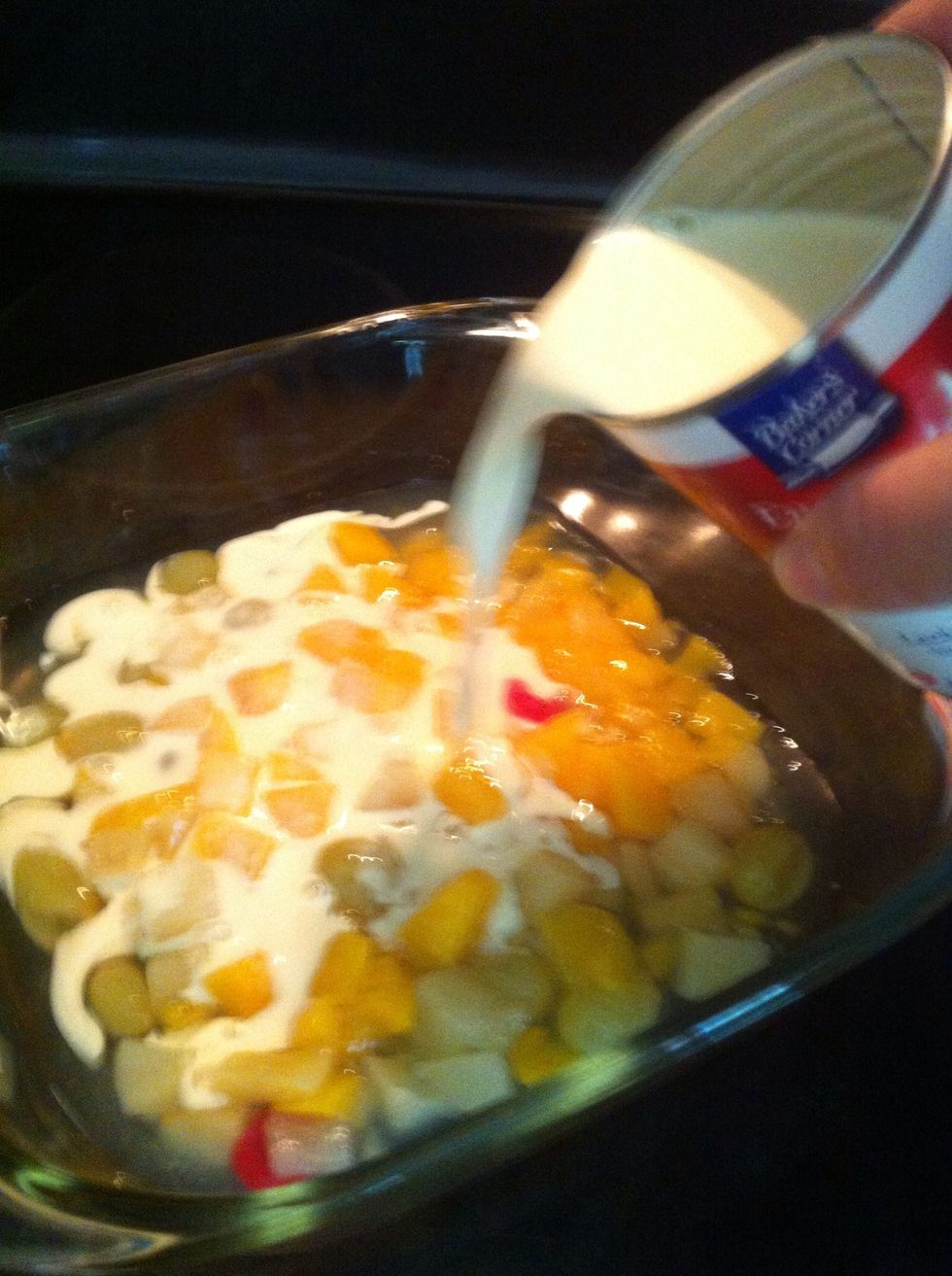 2nd can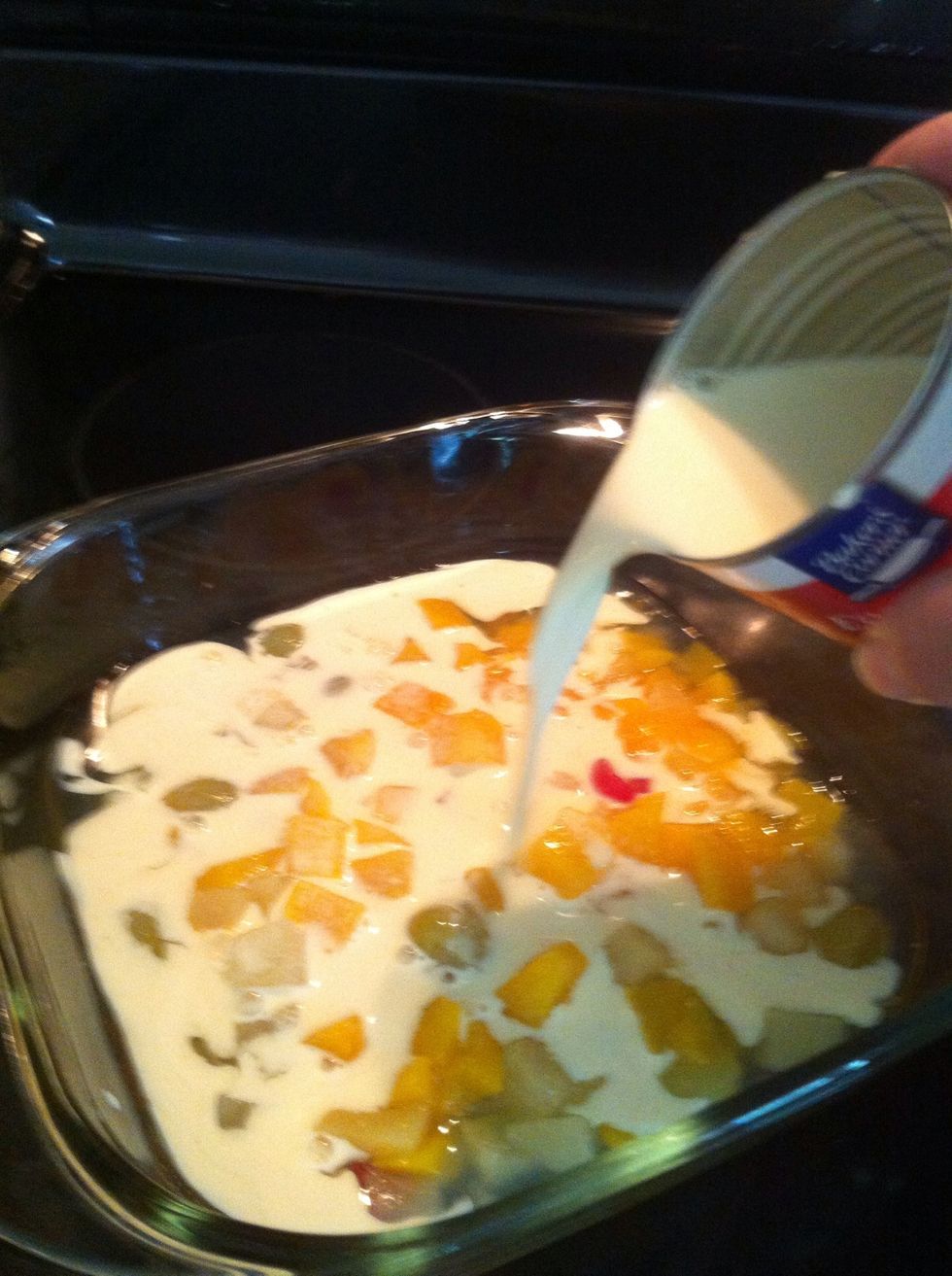 3th can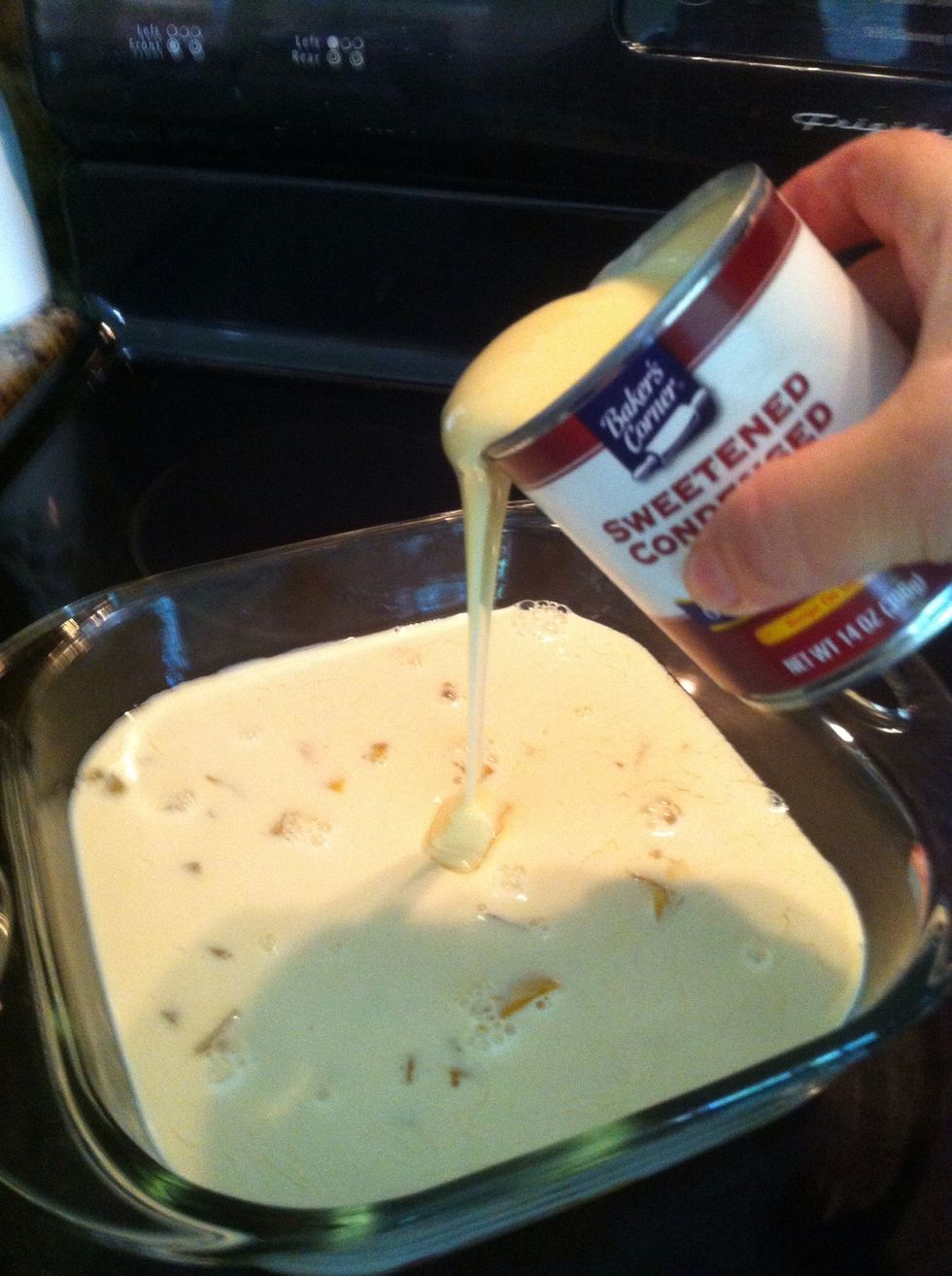 4th can and the flavor in my case I added orange juice and coconut milk.. try kaluha o Coffe ... yummyy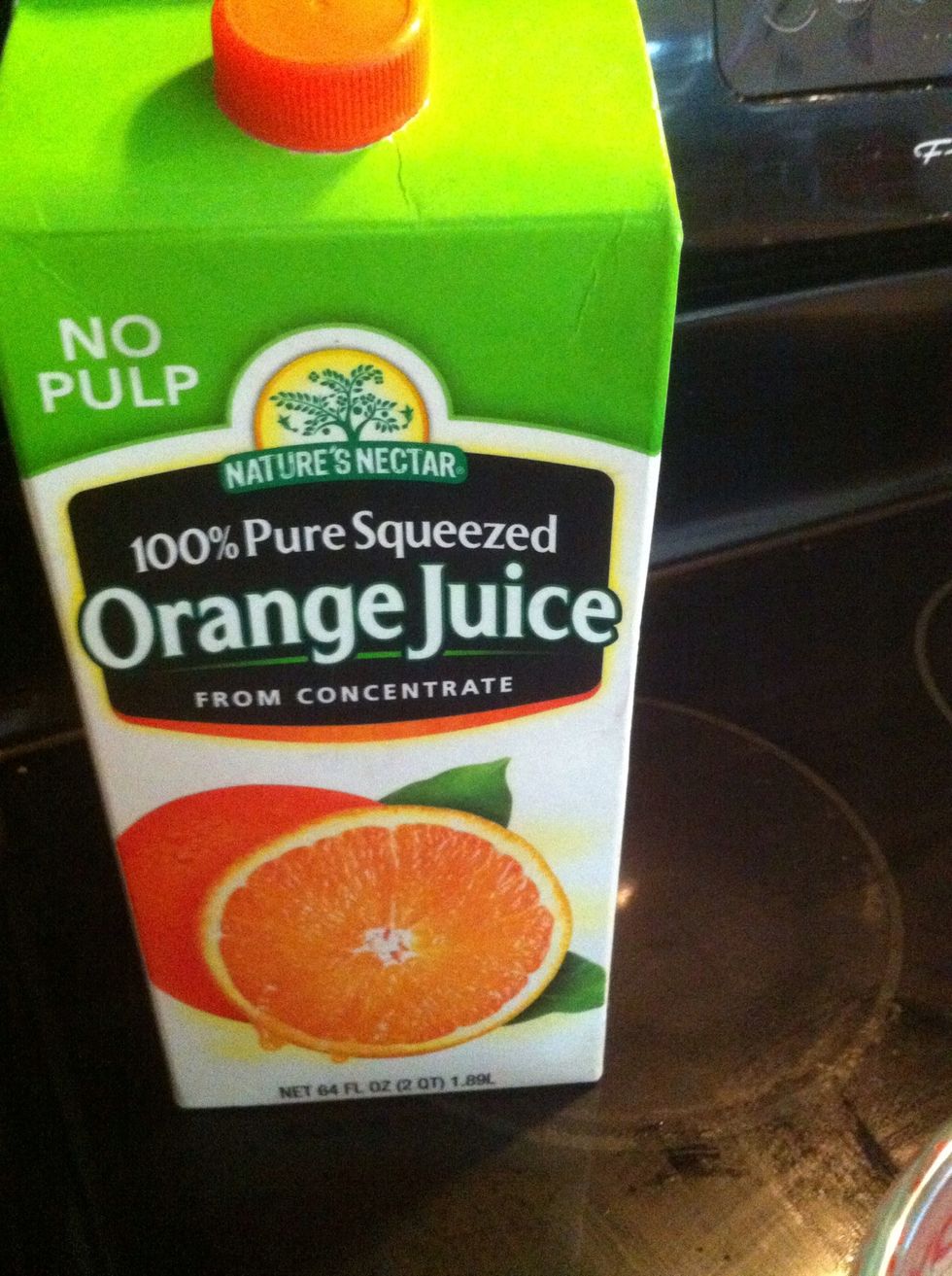 the orange juice is very important that is strong on the flavor..pick a pure juice or natural oranges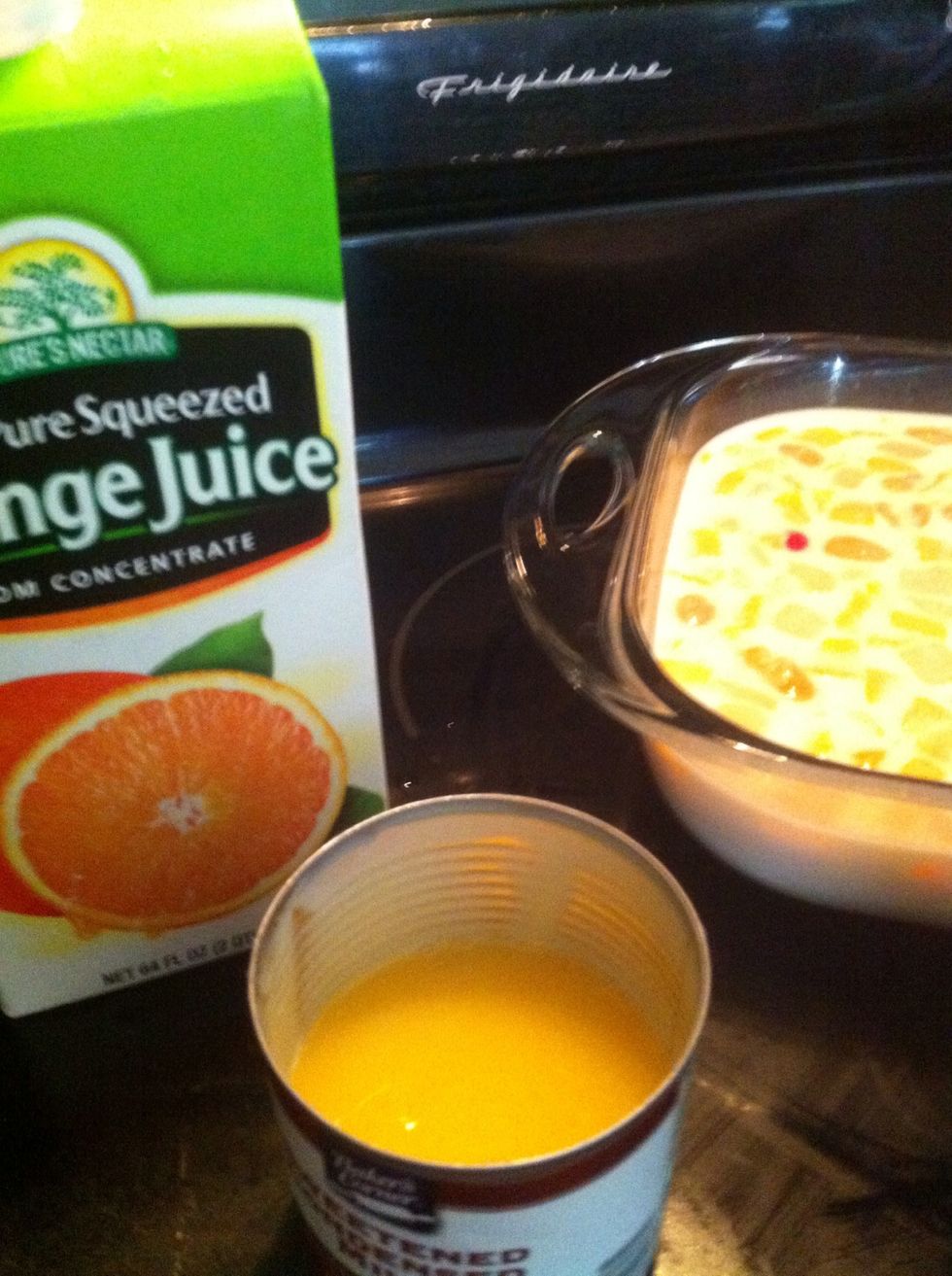 1/2 can of the orange juice .. use the empty can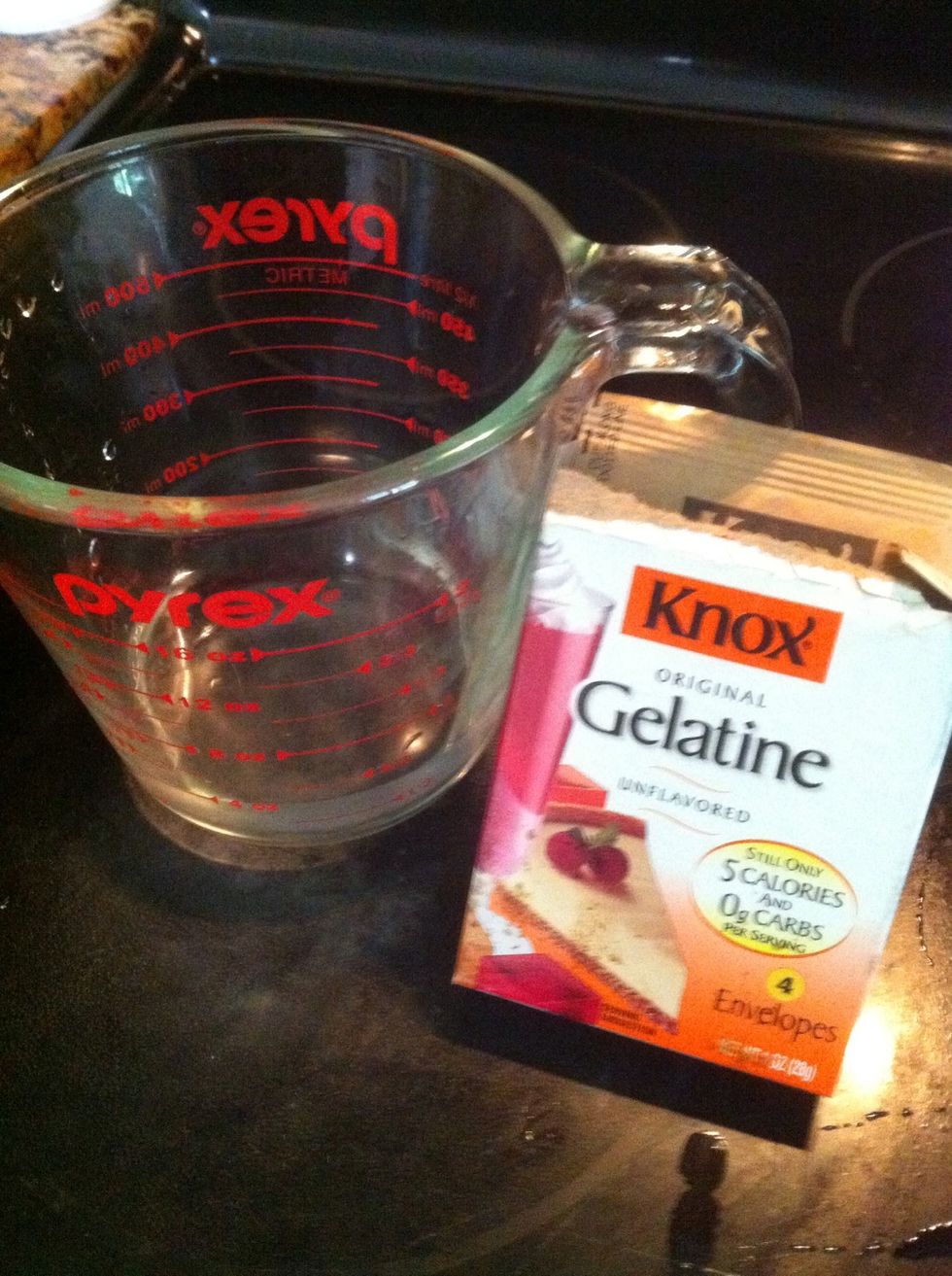 the gelatine will be add to a very hot water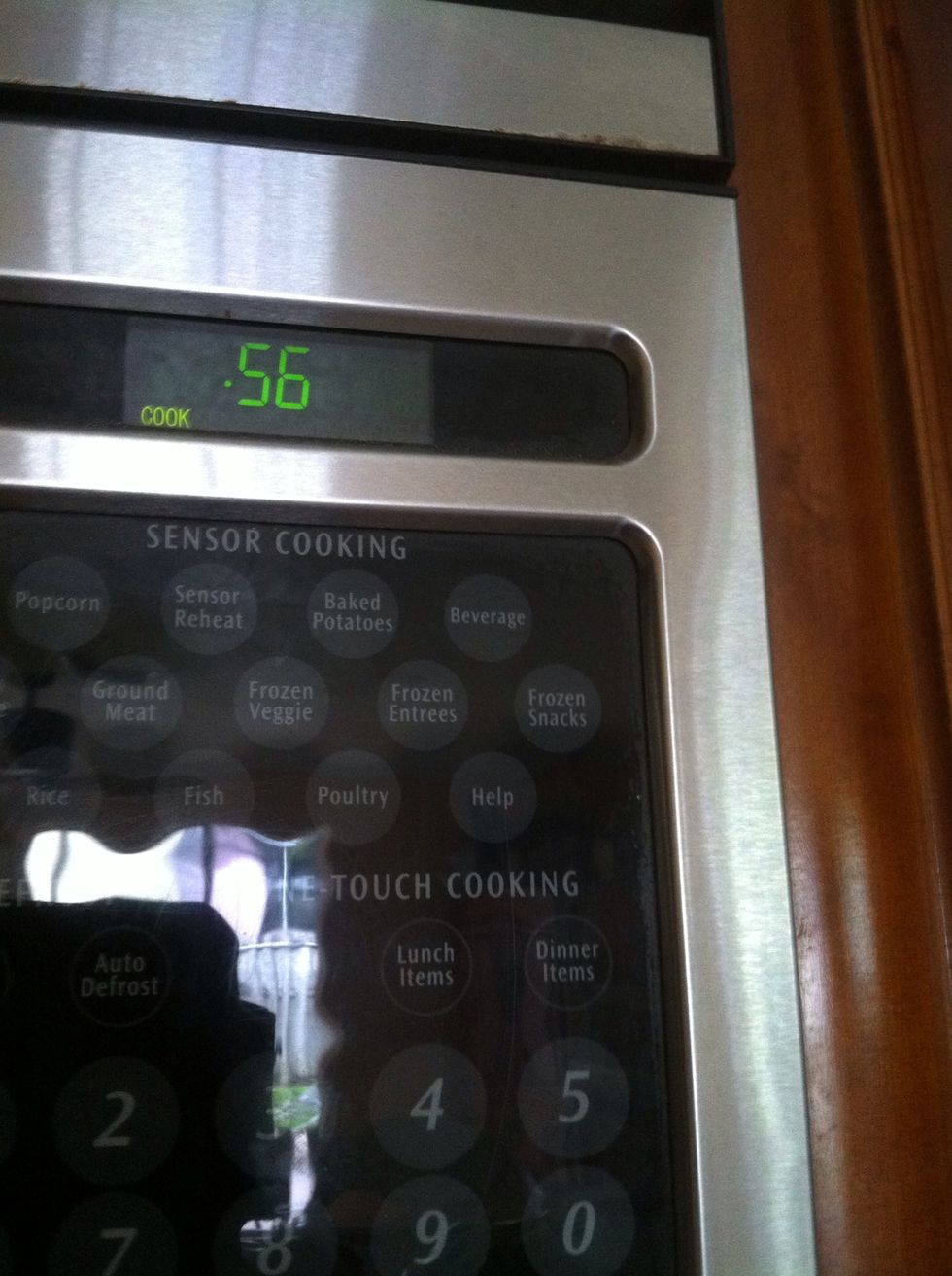 heat the water .. i used the micro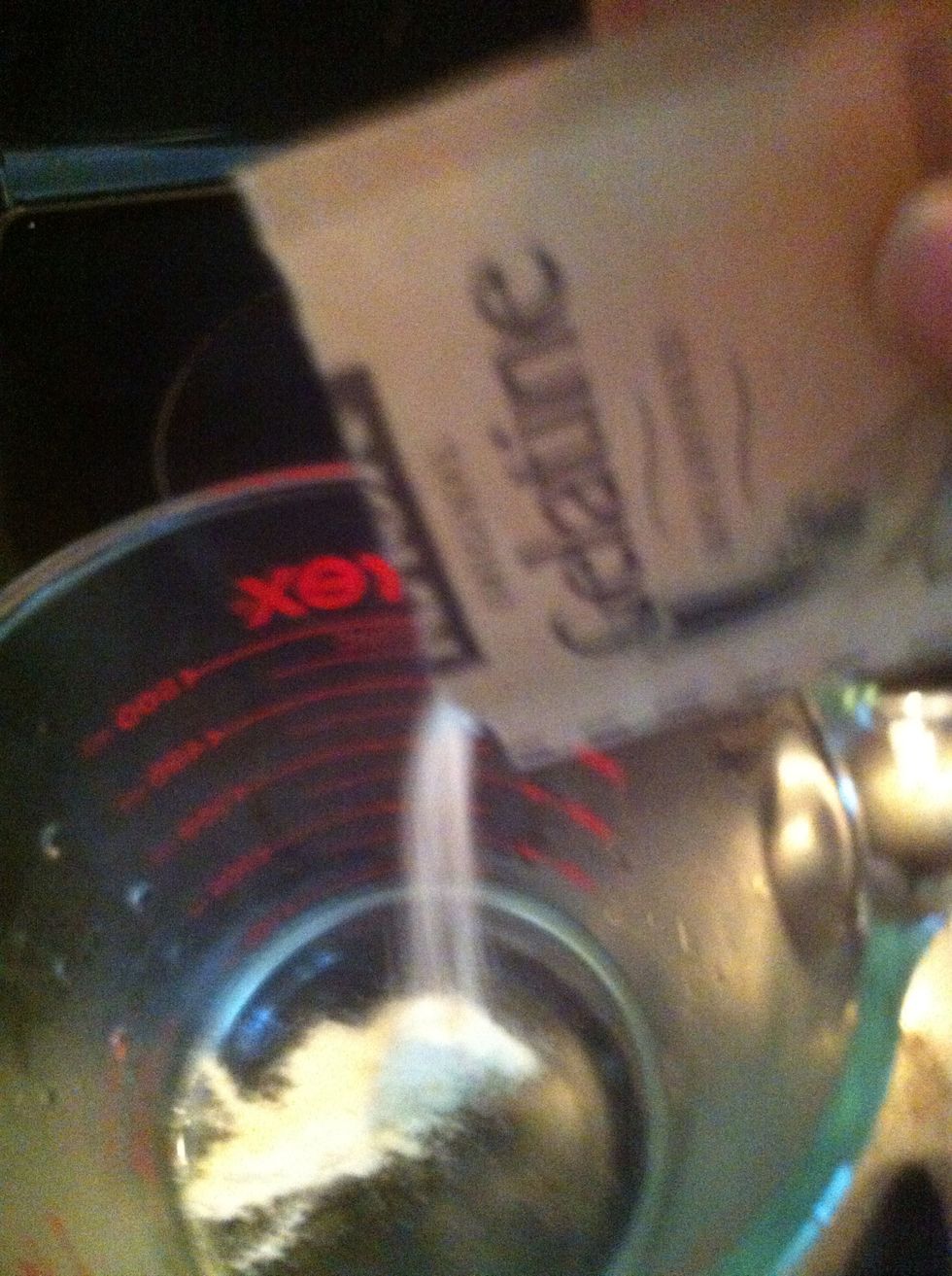 add... 2 envelopes of plain gelatine ( can used any regular ( strawberries/ lemmons gelatine box too will change the color and taste!! )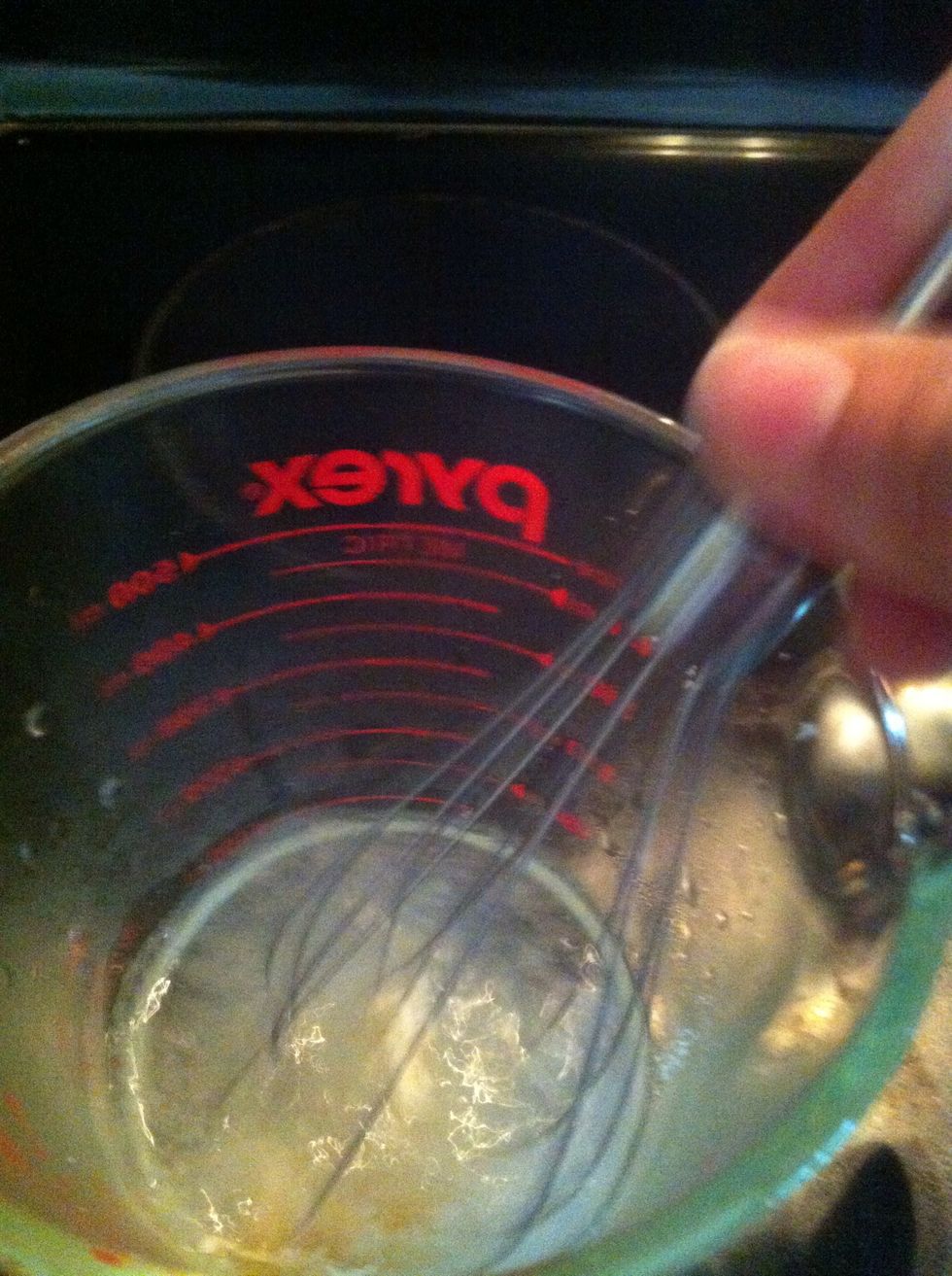 stir faster..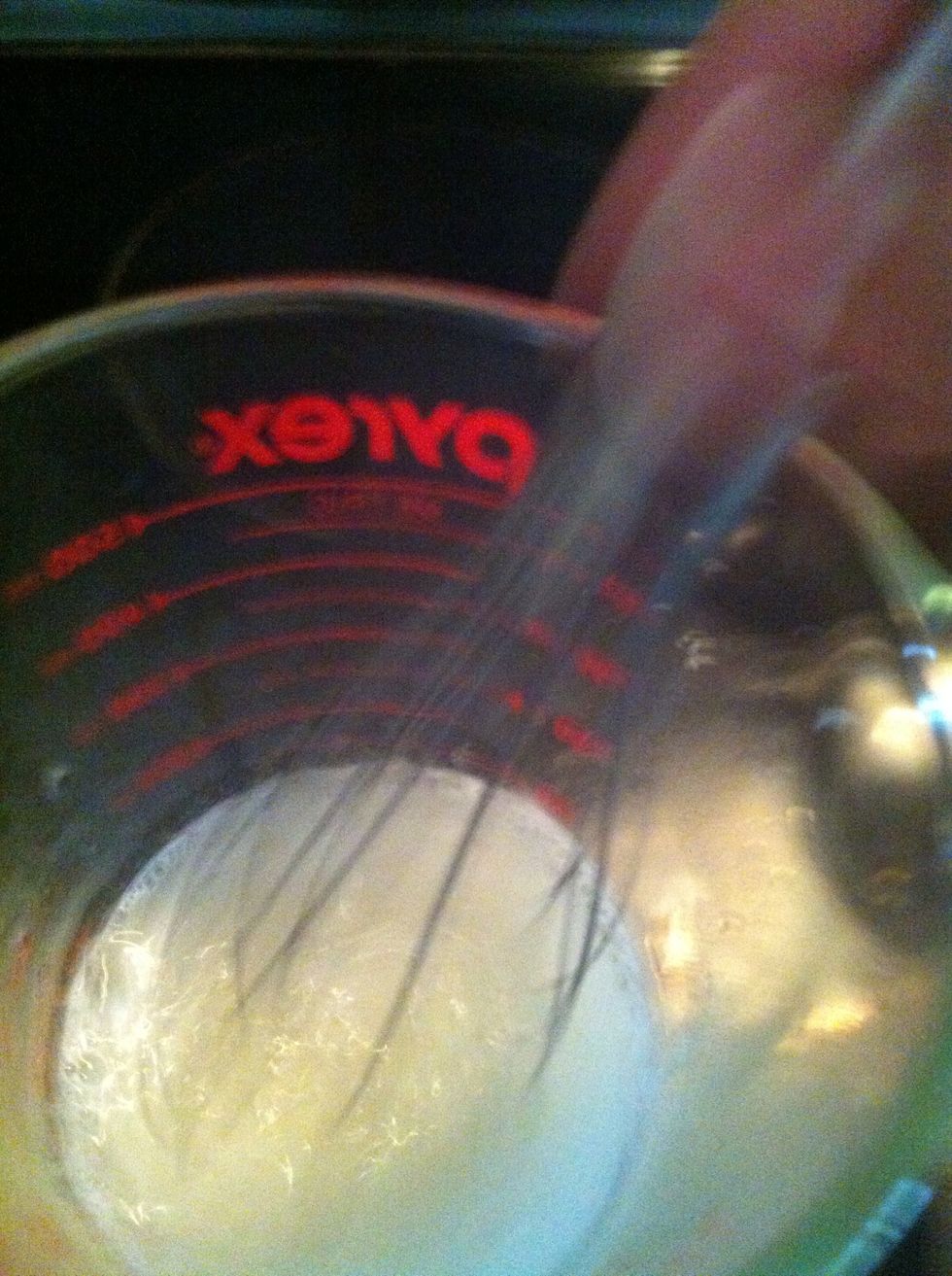 more stir...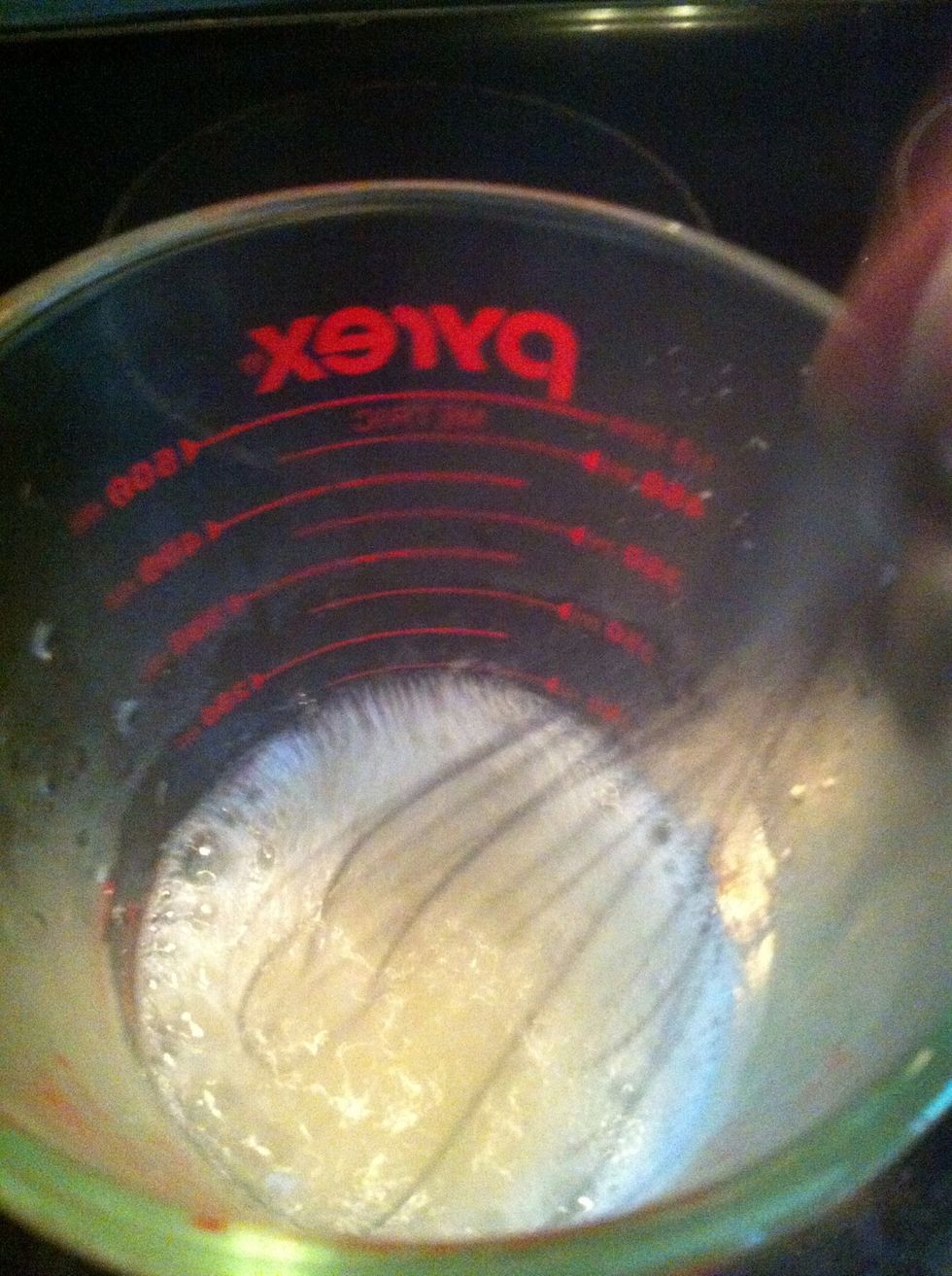 done... well mix
add the gelatine fast and stir
all in...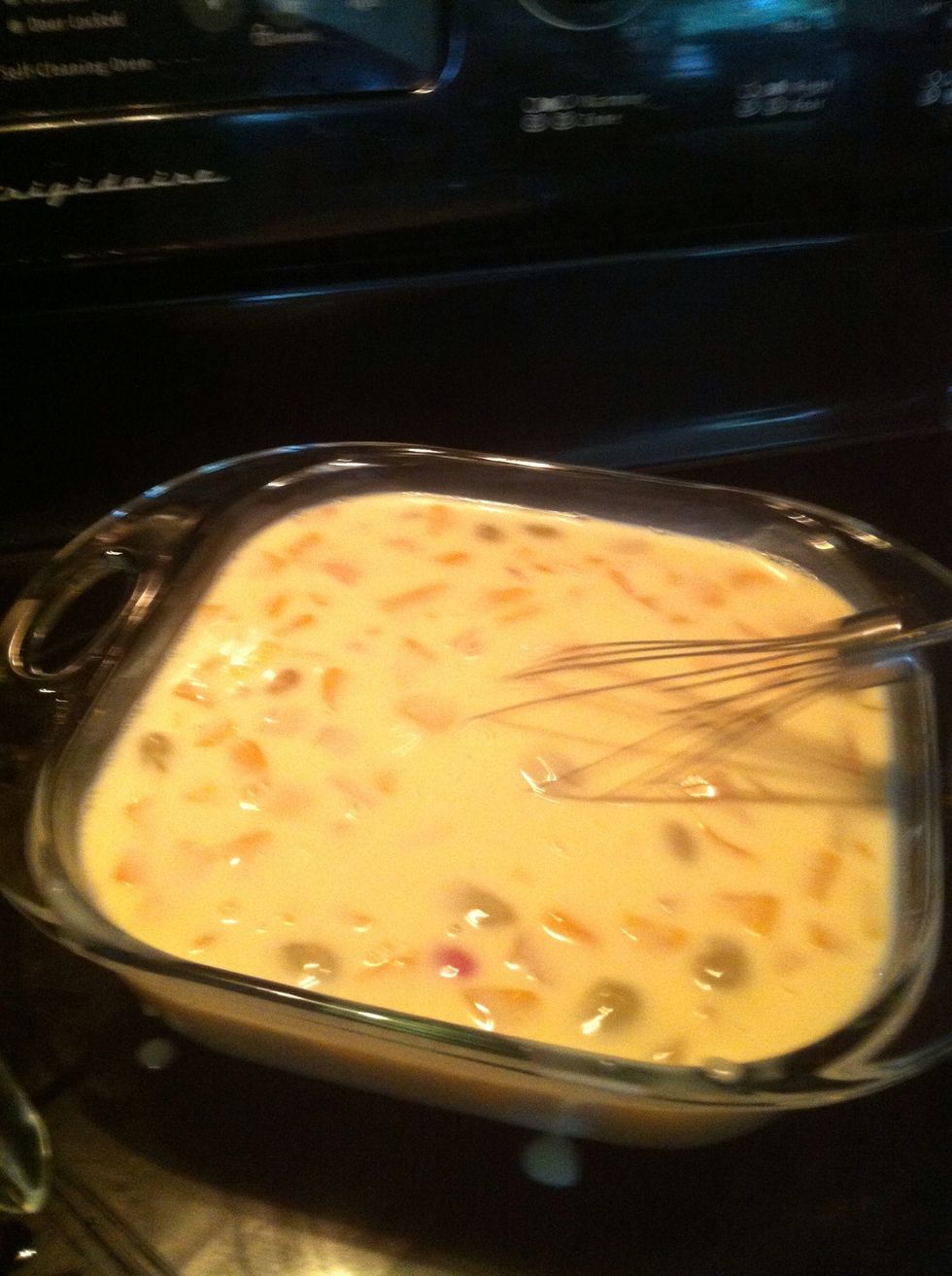 stir well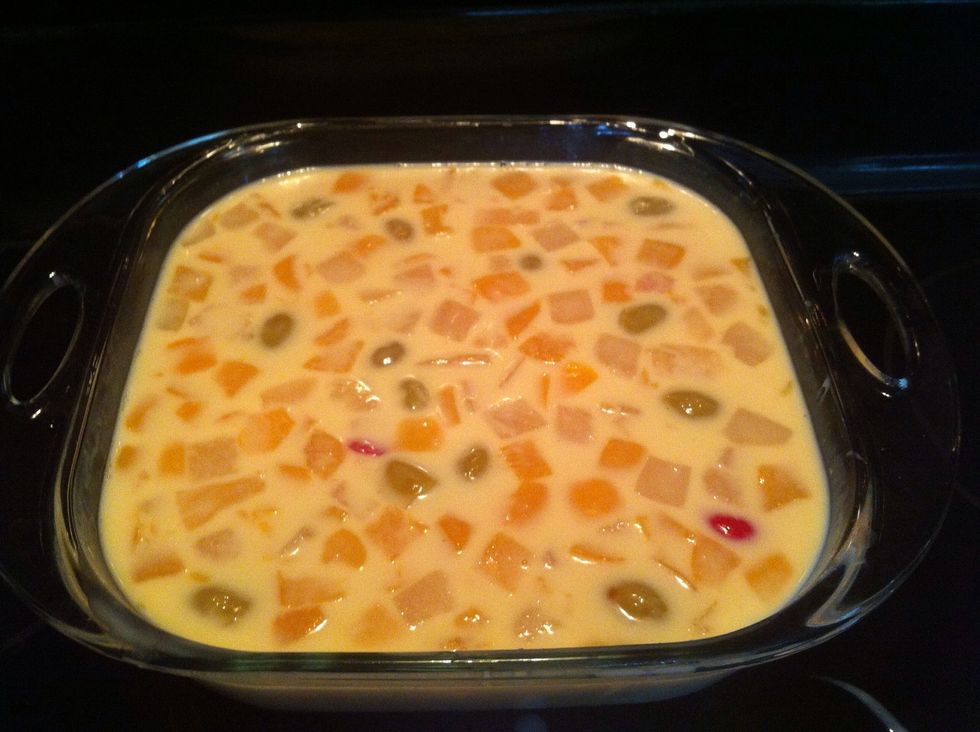 done.... taste it .. is sweet and has a orange/cocounut delicious yummy flavor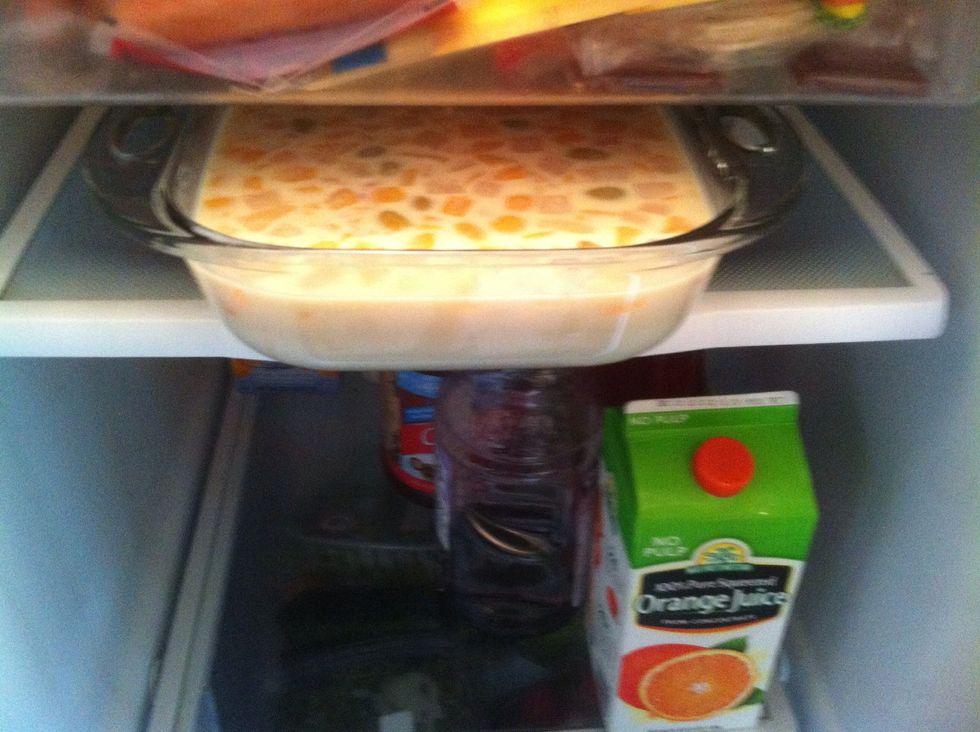 to the refrigerator for at least 1 hour..... wait... wait ... wait... ....Delicious easy and just done in 5 minutes...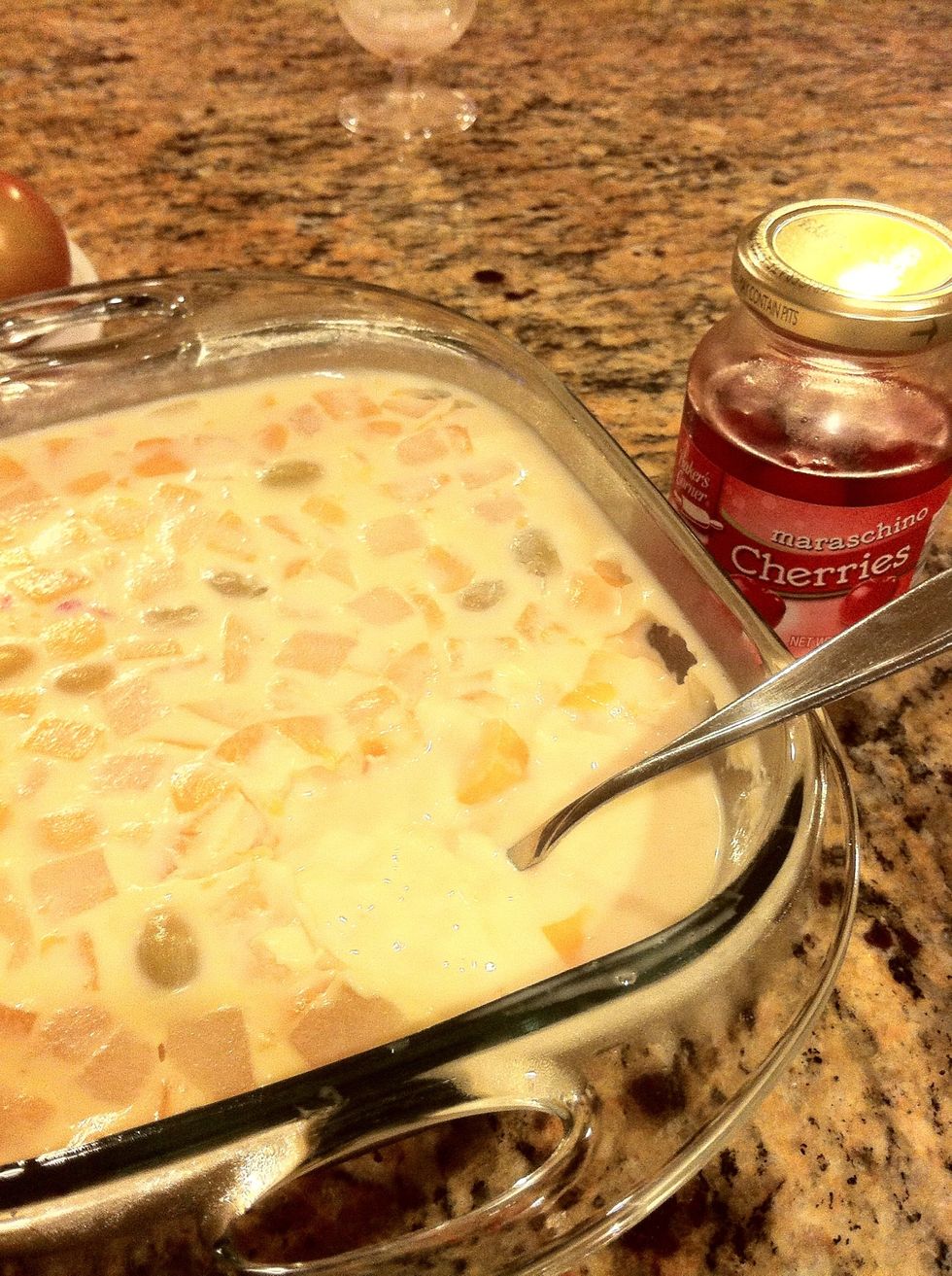 serve and top with a cherry
this came out reallyyyyyuu gooddddd with some coconut lil pieces .... i doble recommend it!!!!!
1.0 condensed milk can
1.0 evapored milk can
1/2c coconut milk can ( extra dont need it )
1.0 can fruit cocktail w regular syrup
1/8c hot water
1/2c pure orange juice
any flavor you would like to add ...
2.0 envelopes of plain gelatin