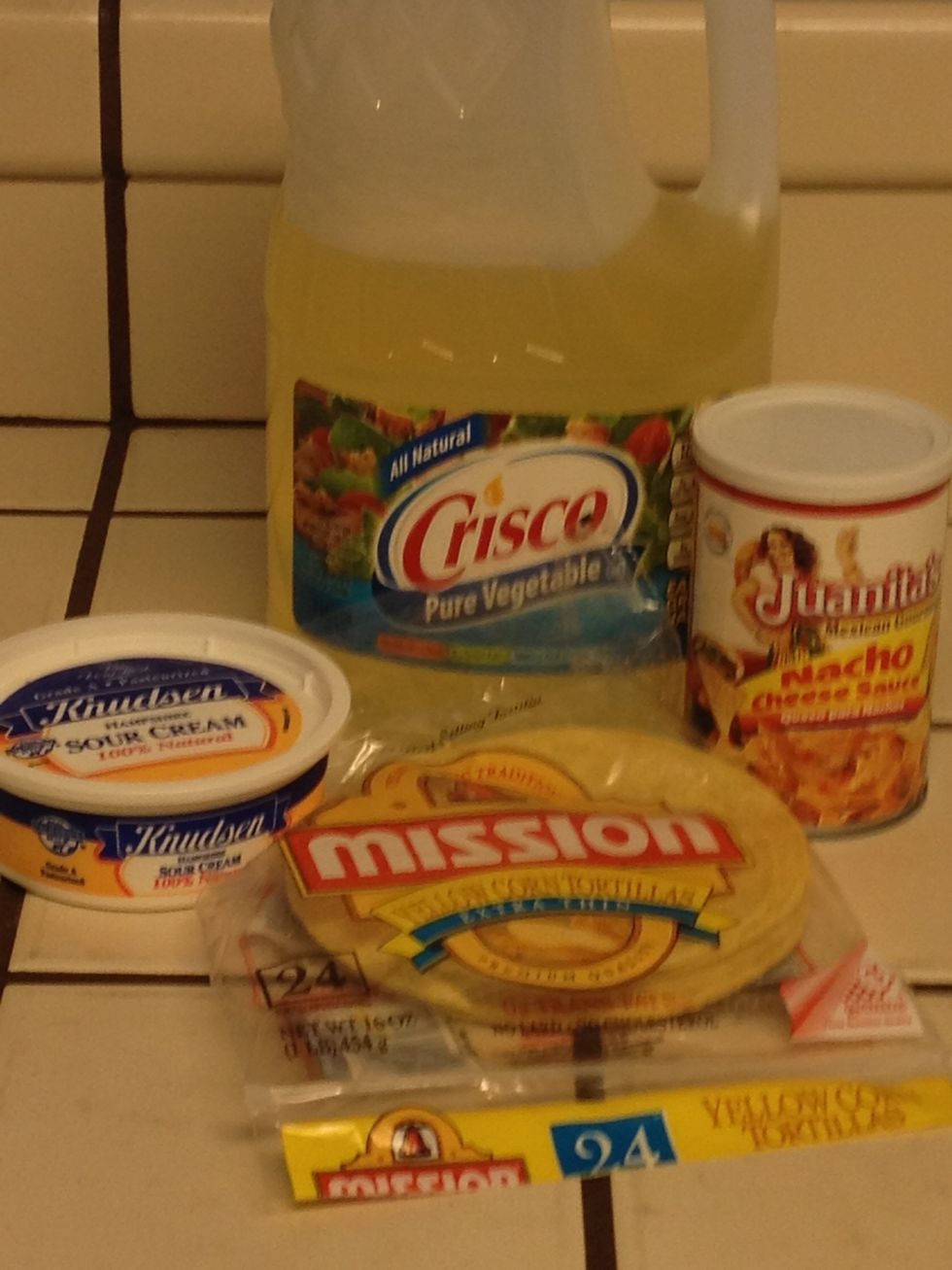 All your ingredients!! Quite simple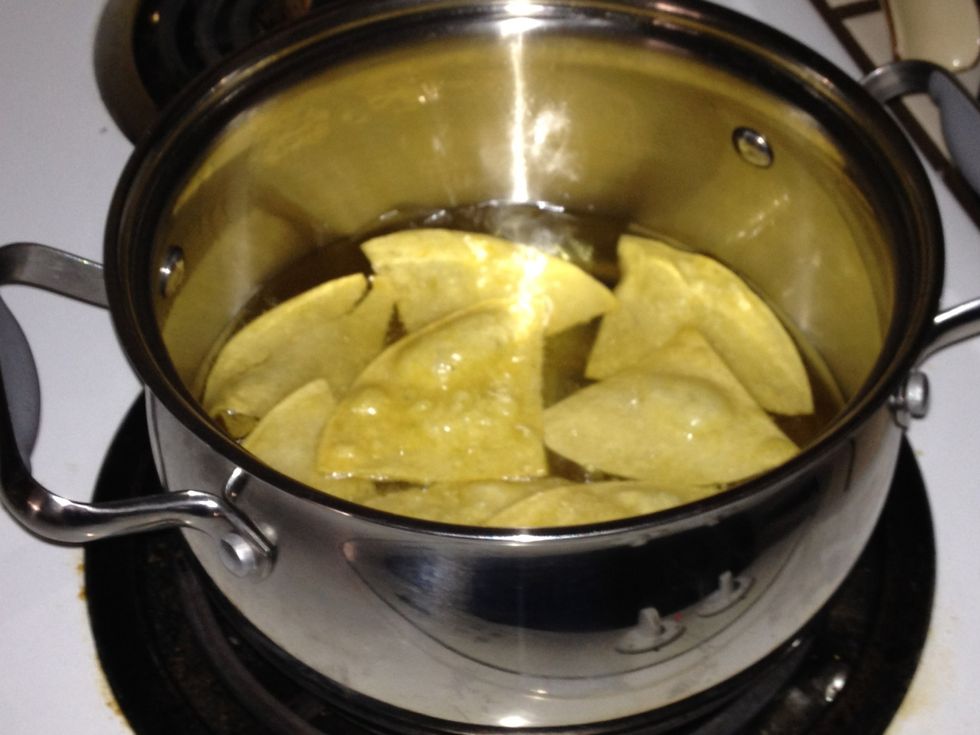 I have divided the tortillas into 4 quarters. Oil heat should be between medium- high, cook until light golden brown wait until 2-3 minutes before removing from the hot pot.
Once you poured your cheese sauce in a pan, set the temp to a low- high once it began to boil consecutive add 4 tbsp water just to smooth it not to thick but smootthh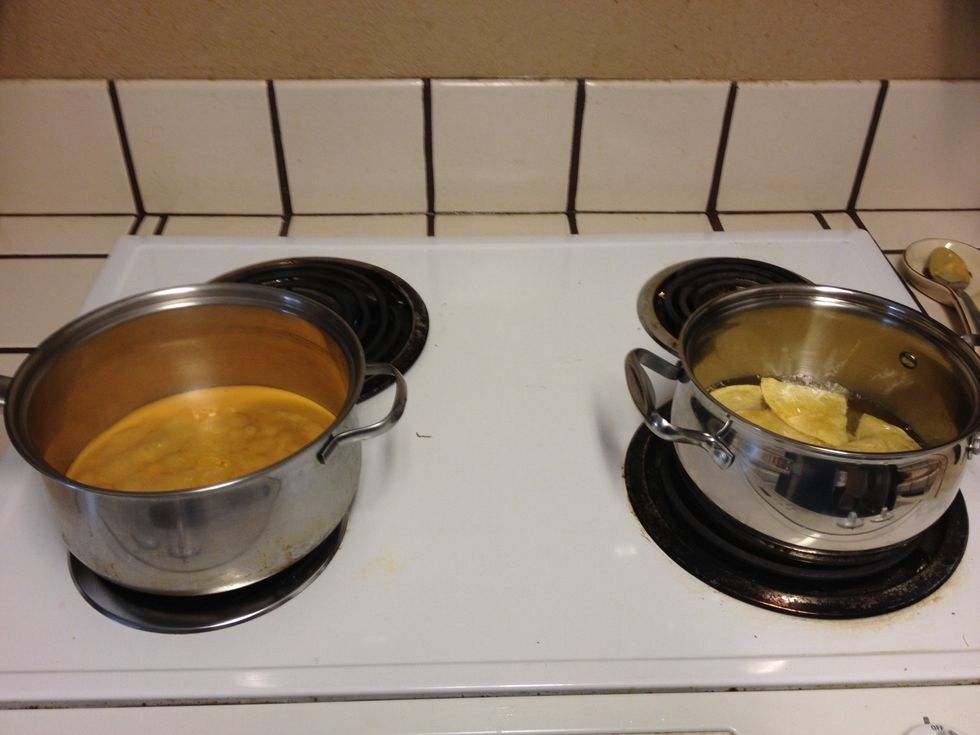 So your frying tortilla and keeping the fire low now on the cheese sauce at the same time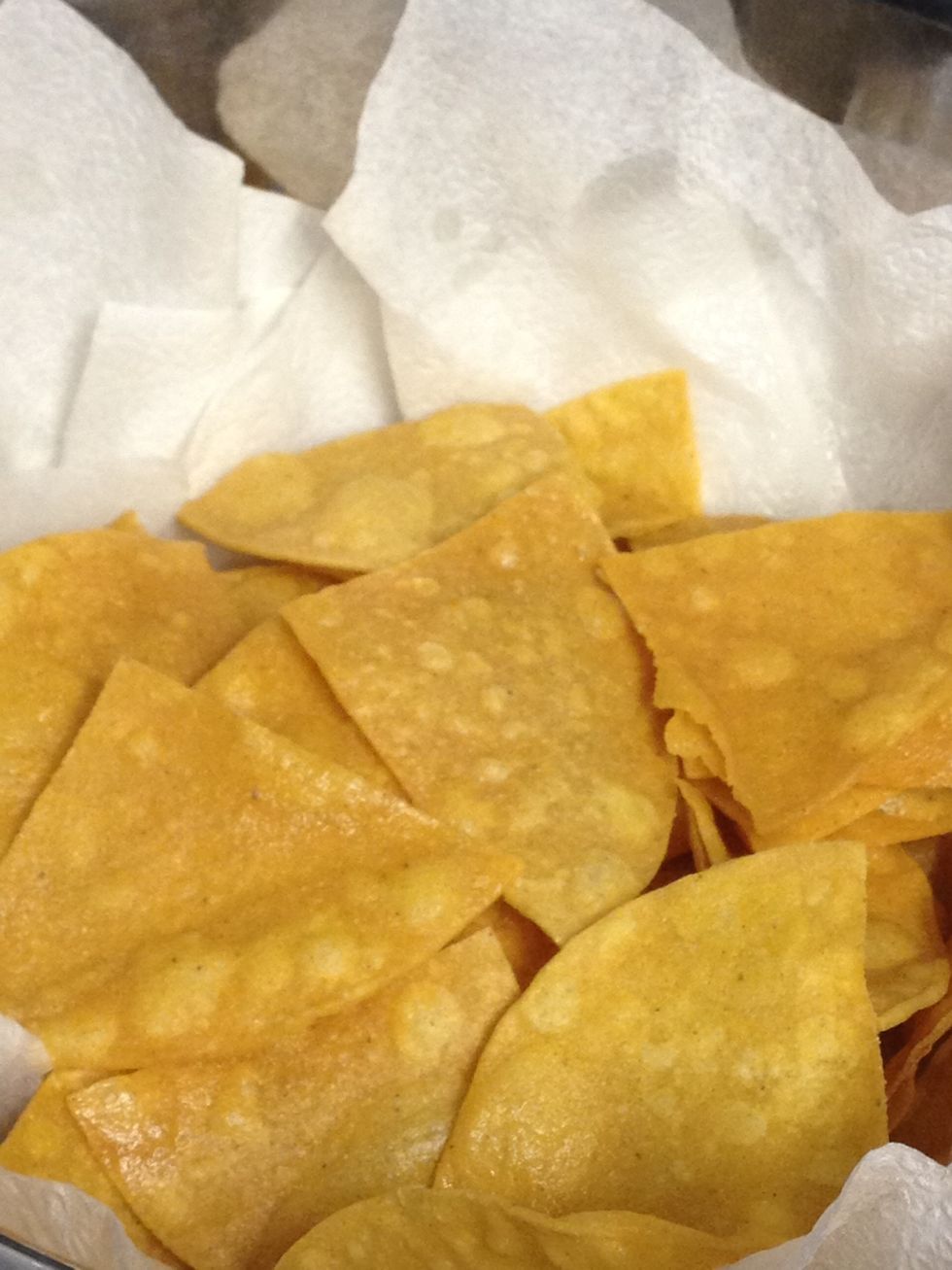 Tortillas perfectly light- brown maybe add a pinch of salt shake it up a little
And there you have it a quick meal !!
1.0c Oil
2.0Tbsp Sour cream
1.0 Can of cheese sauce
24.0 Slices of corn tortillas
1.0pch Salt