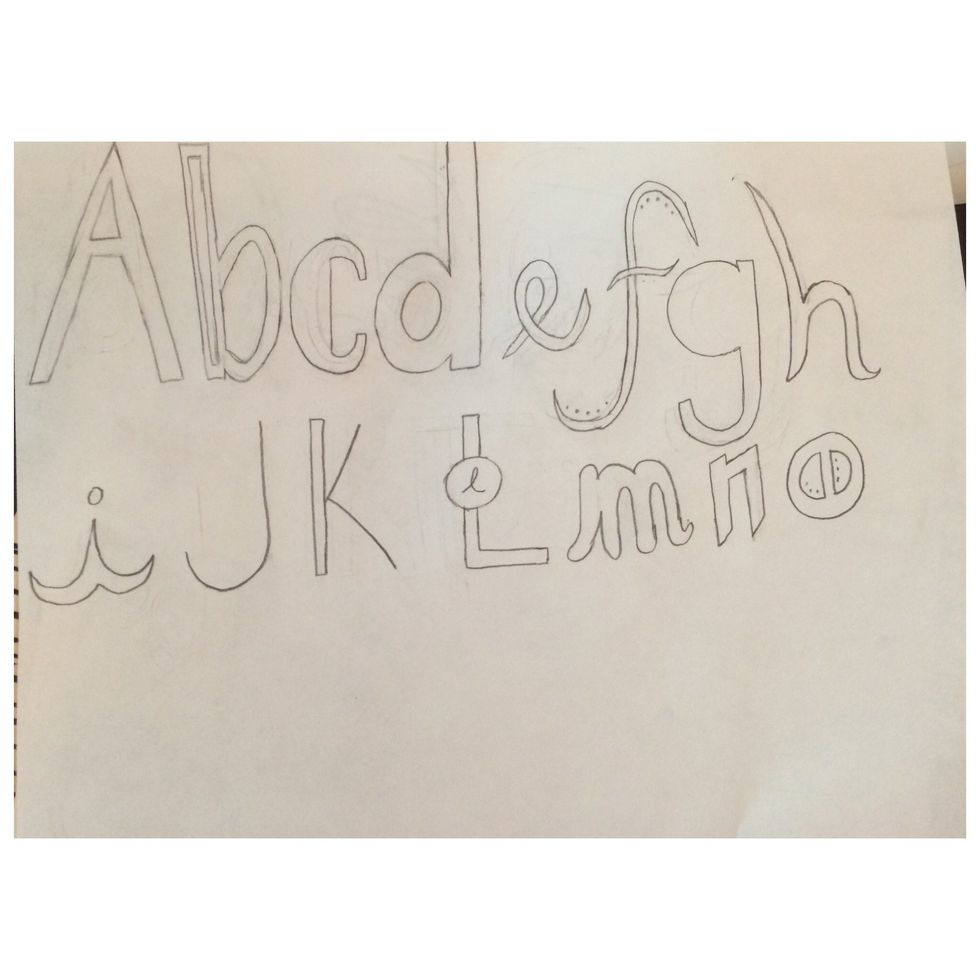 Here are some reference fonts. They aren't all in the lyric art I did but they should give you an idea of what you can do.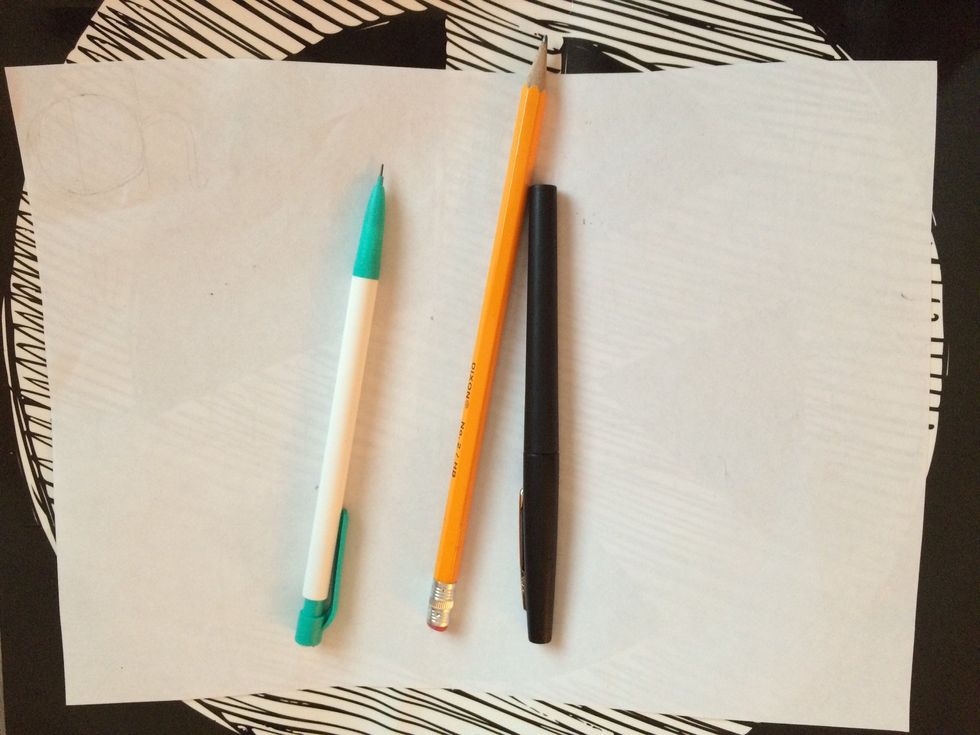 I used a 8x10 piece of paper and I wasn't able to find my eraser so I just used one from the back of an unsharpened pencil.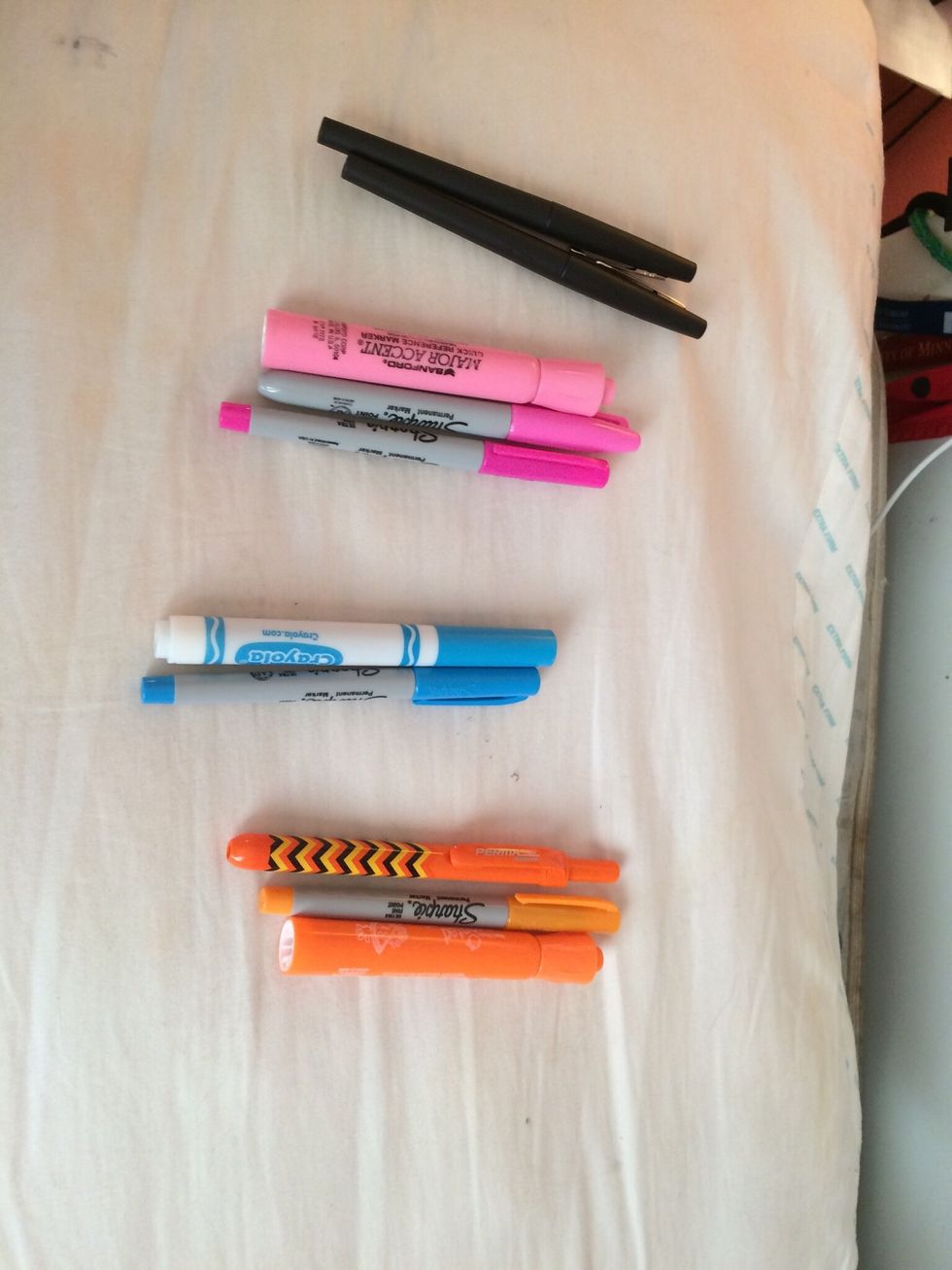 I used these markers. You don't have to use sharpie you can use Crayola washables.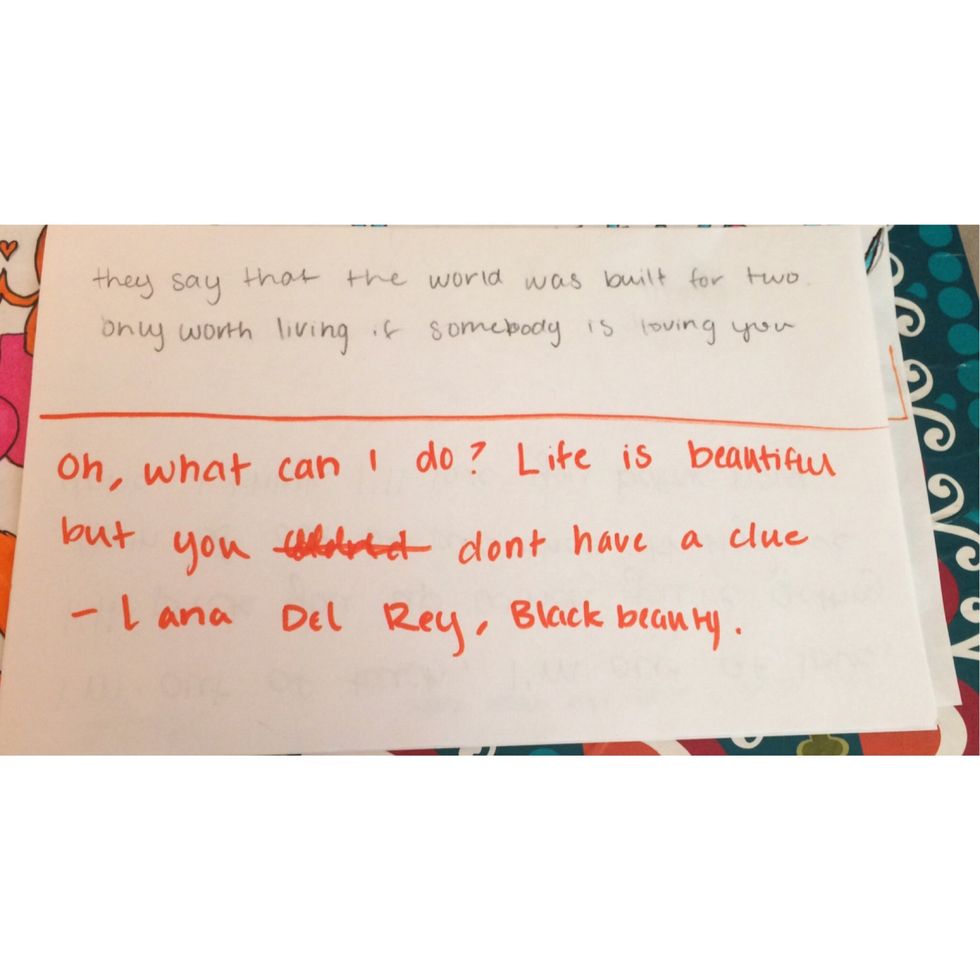 It's helpful if you have a notecard to reference to. Write your lyrics on this so you don't forget any words.
Lightly use your pencil to draw out the lyrics onto the paper, this makes it easier to erase. Spacing doesn't matter.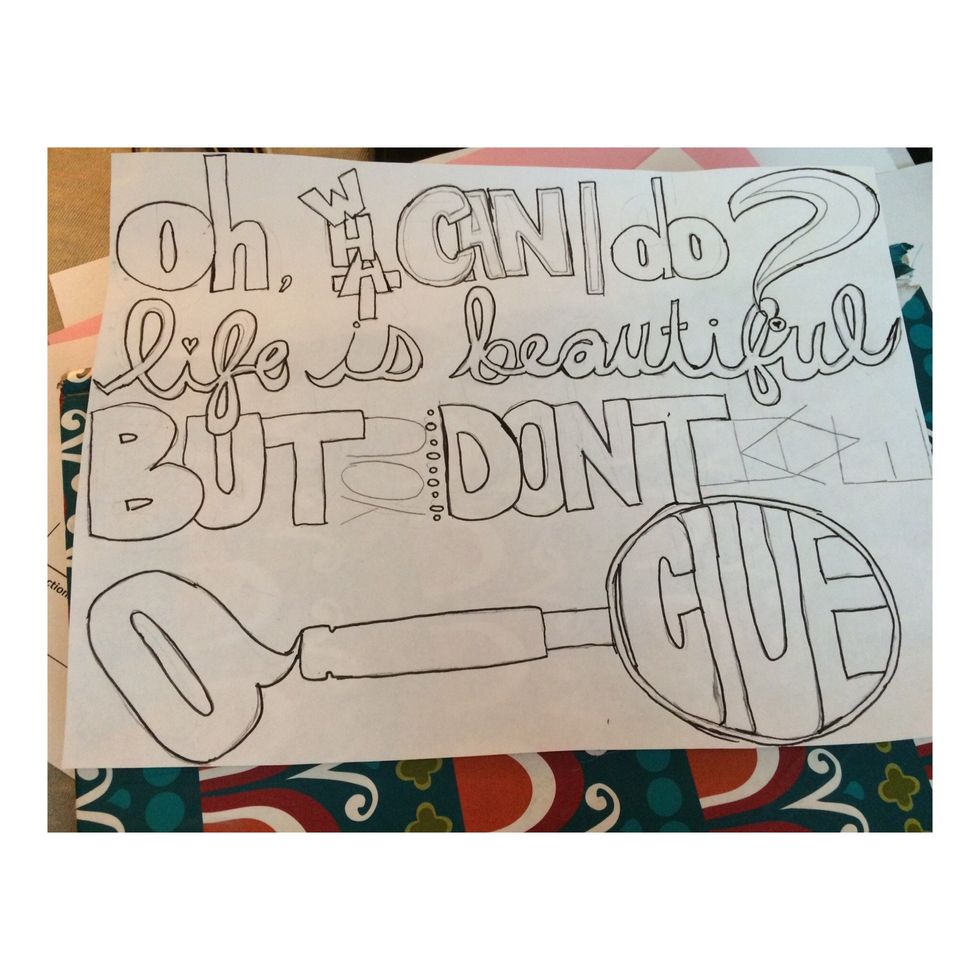 Once you've finished your drawing, outline the words with your black pen or felt tip. Take your time, this can be somewhat difficult.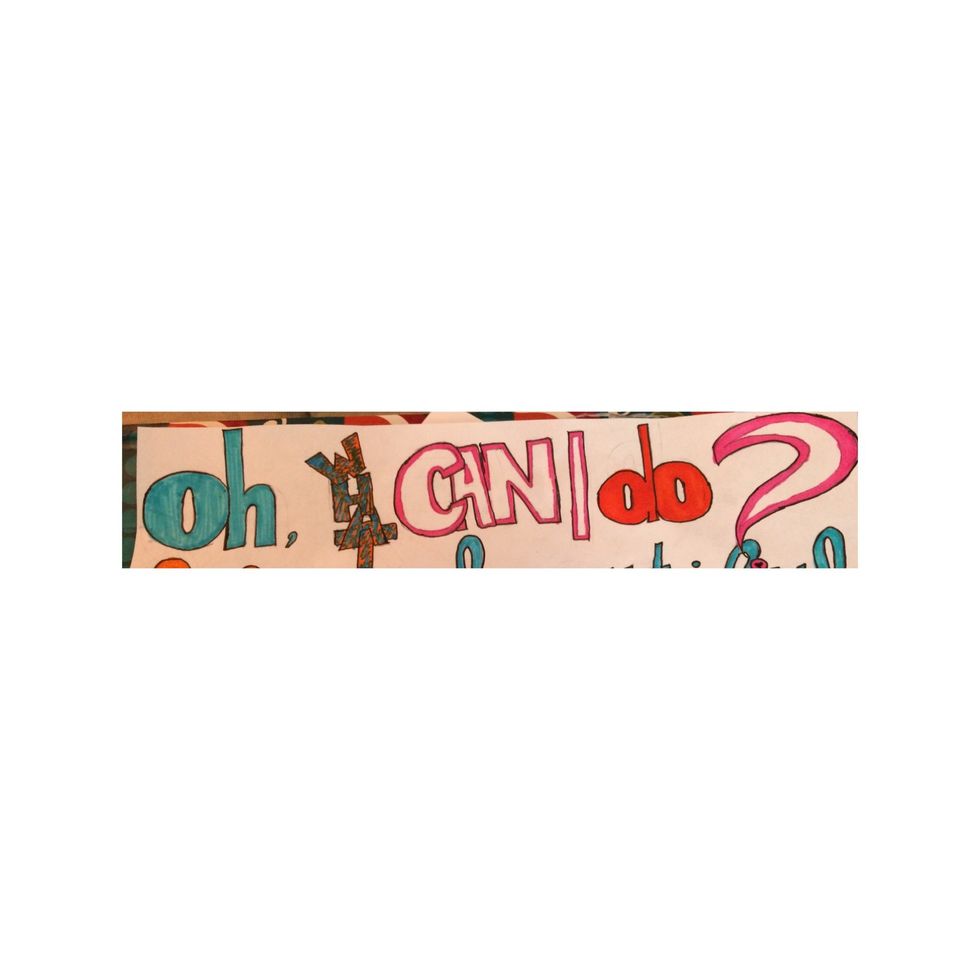 Begin coloring in your words. The colors are your choice. Take your time on this step as well. It's not fun to go outside the lines; I know.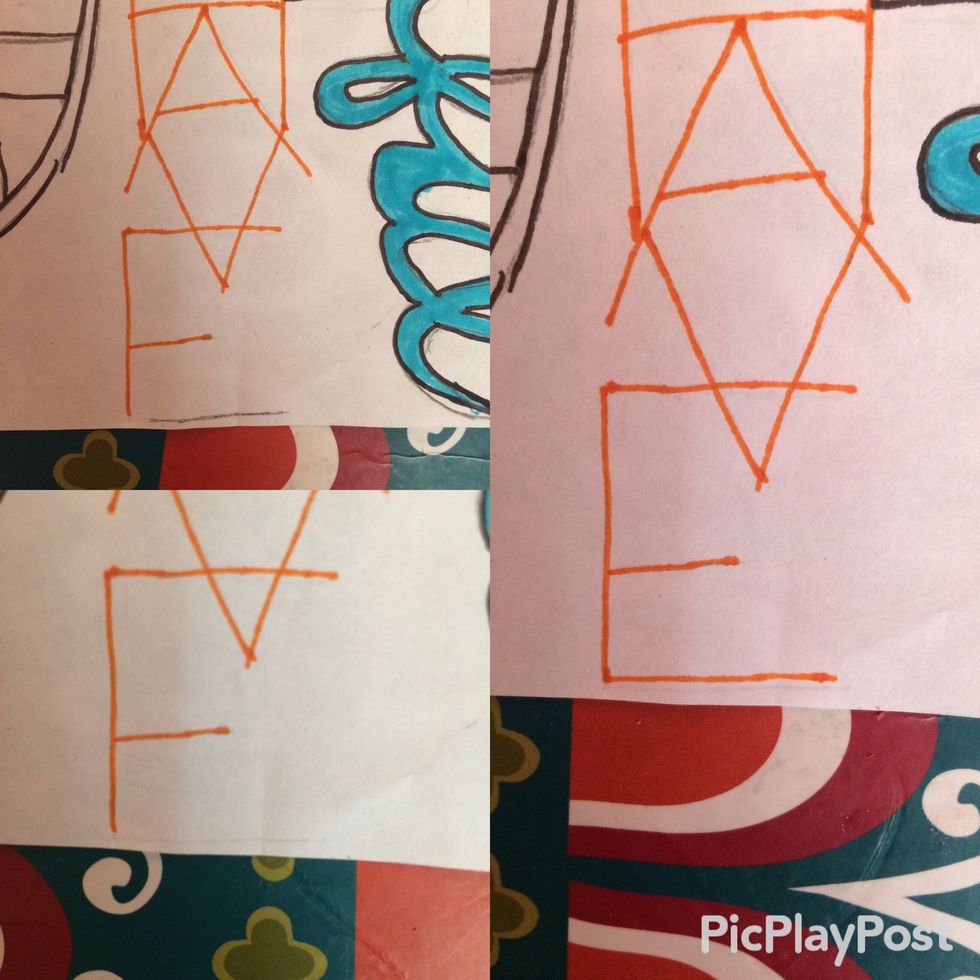 For the thin letters, you'll need to erase each line before going over it, then tracing the color over it. Once you've drawn over pencil with markers, it's hard to erase.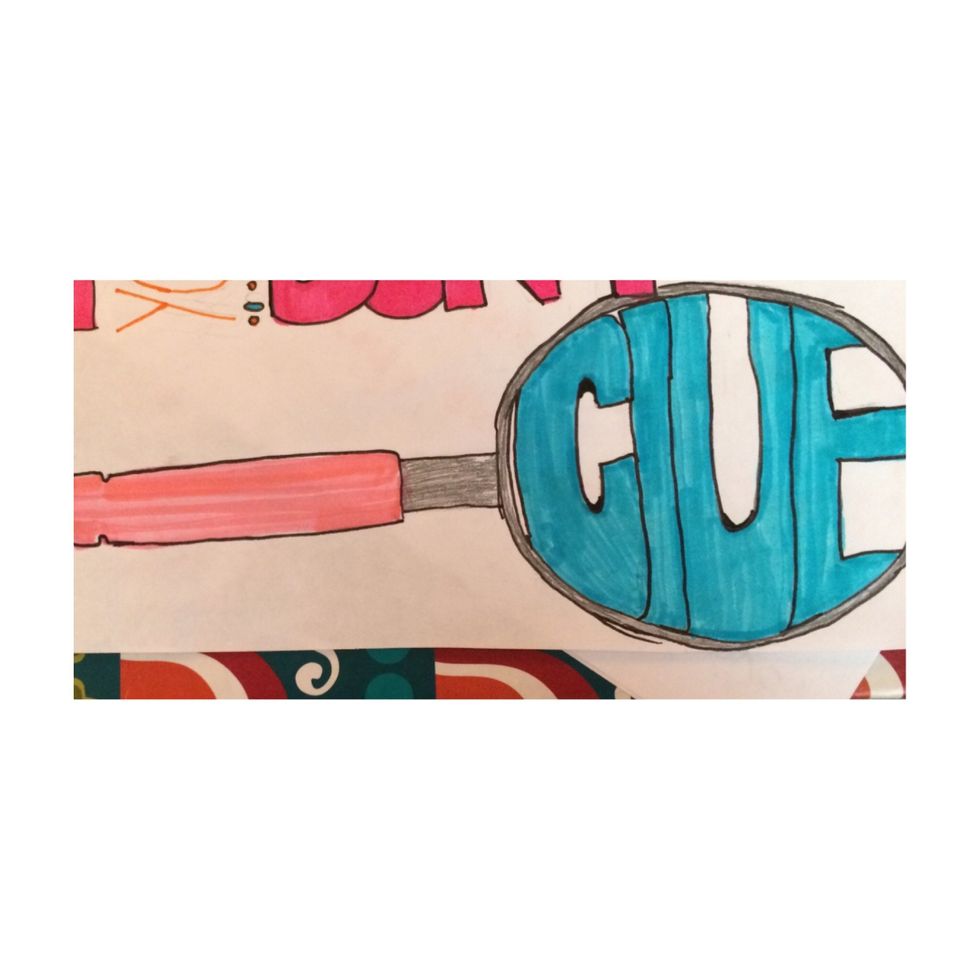 If you're going to draw the one I did, i suggest going around the outside of the magnifying glass with pencil, it gives a better gray color.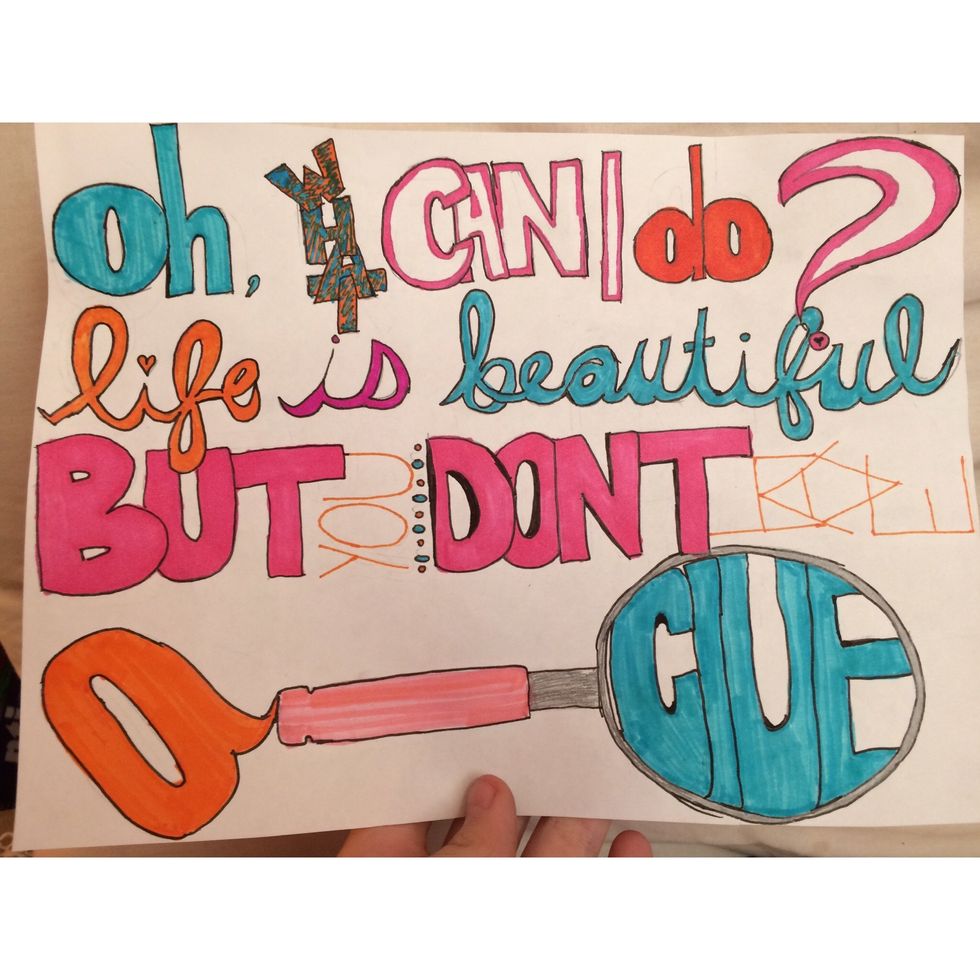 Then you're finished!
Blank white paper
A pencil
A black pen
Colored markers
Eraser