You can definitely make this a lot healthier by using different cheeses, whole wheat tortillas, And Greek yogurt to substitute the sour cream!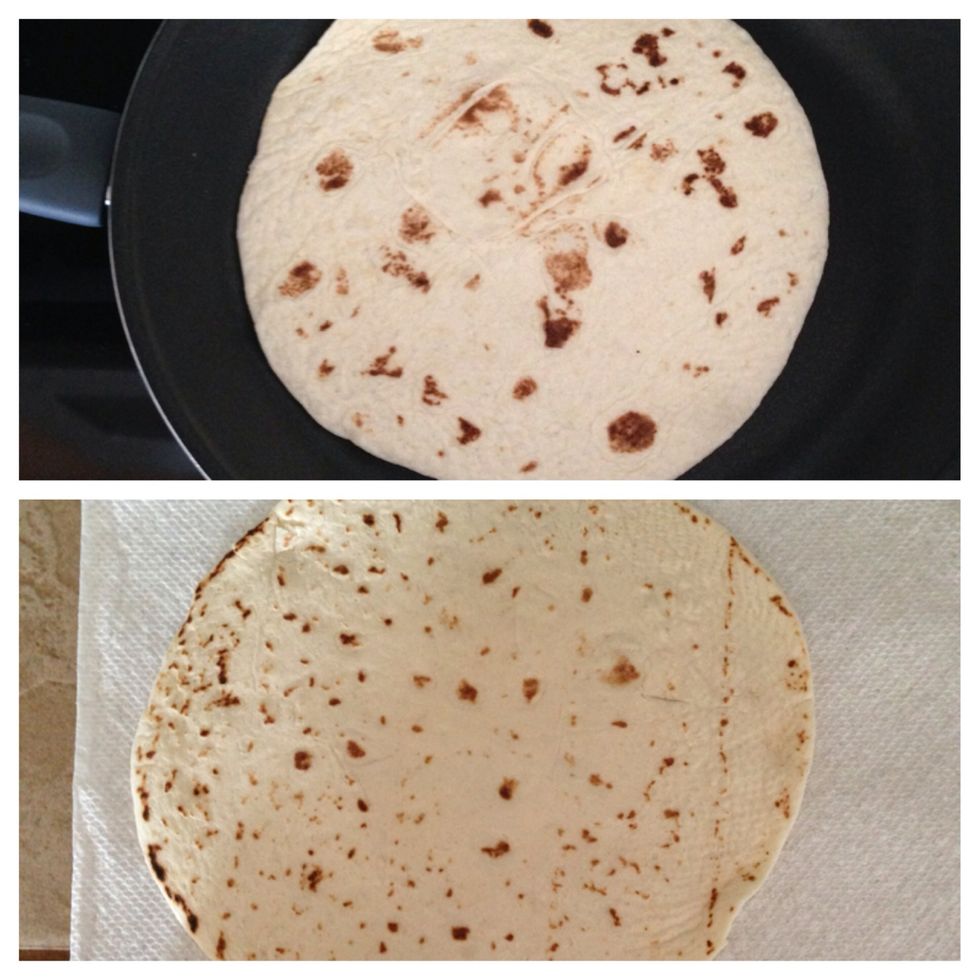 Warm your tortilla and set it aside...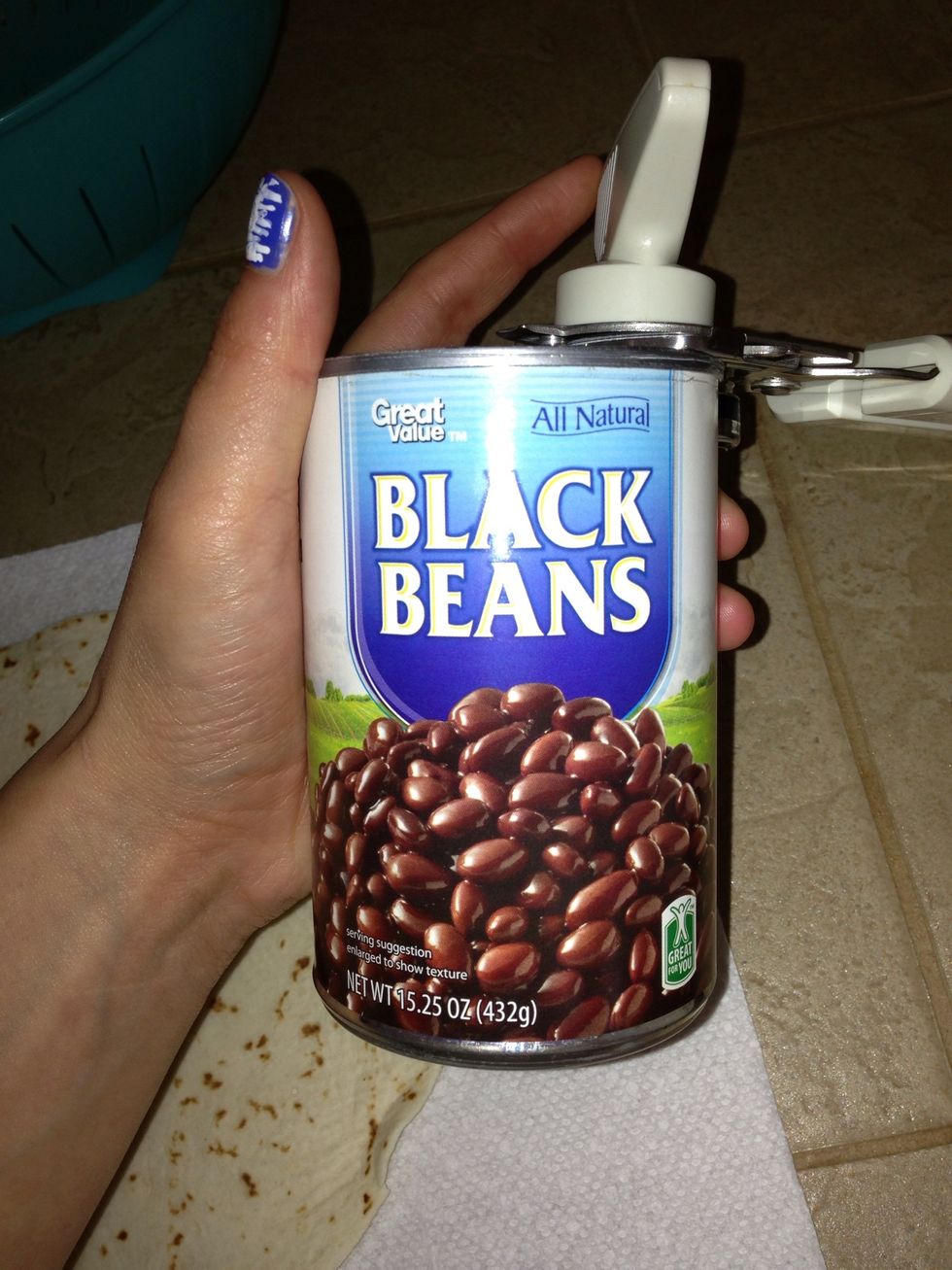 Open up those delicious black beans, I just bought store brand!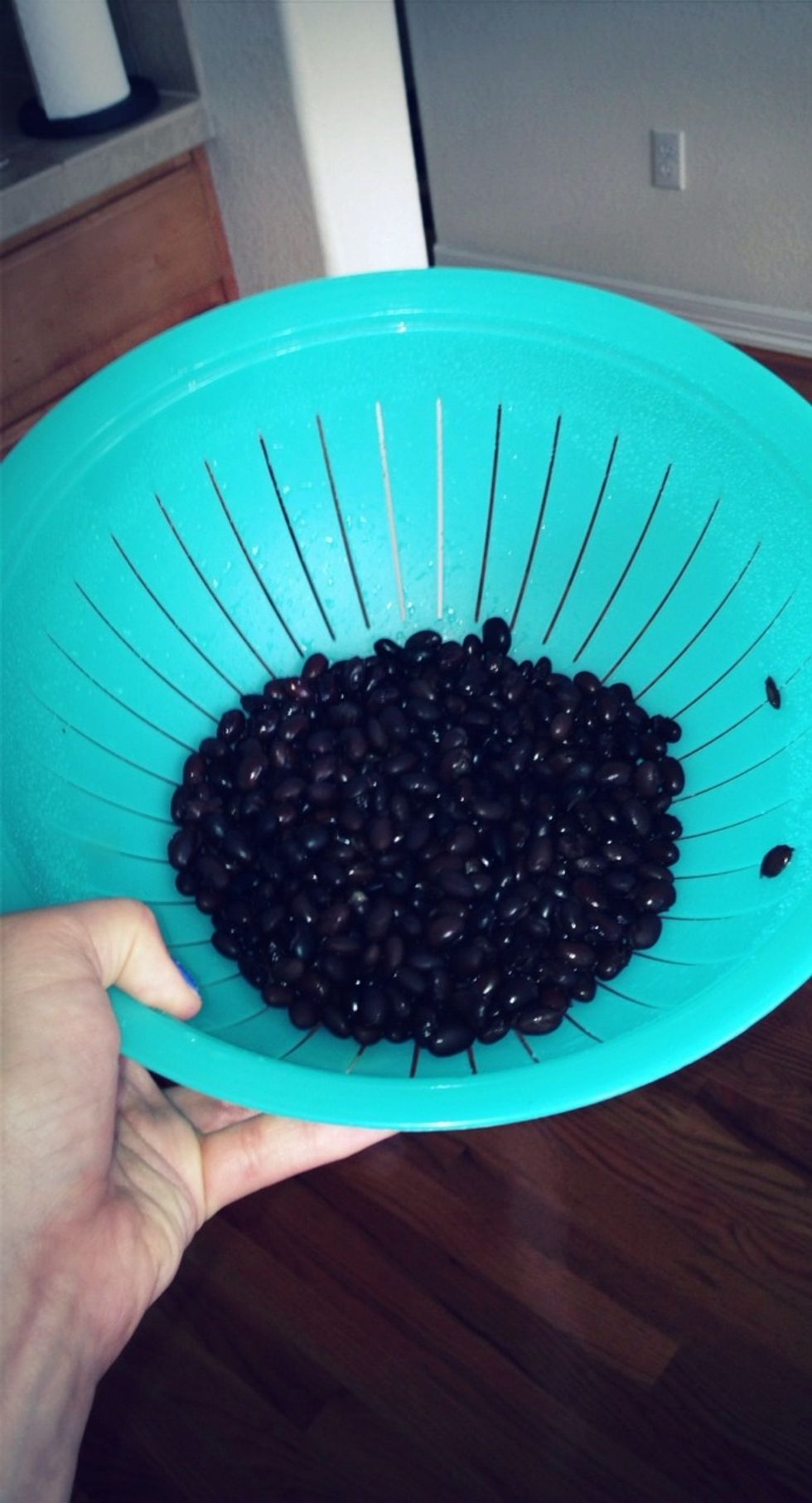 I like to strain my black beans, when you open them they have this black slimy stuff on them 😩 So I prefer to strain and rinse them out.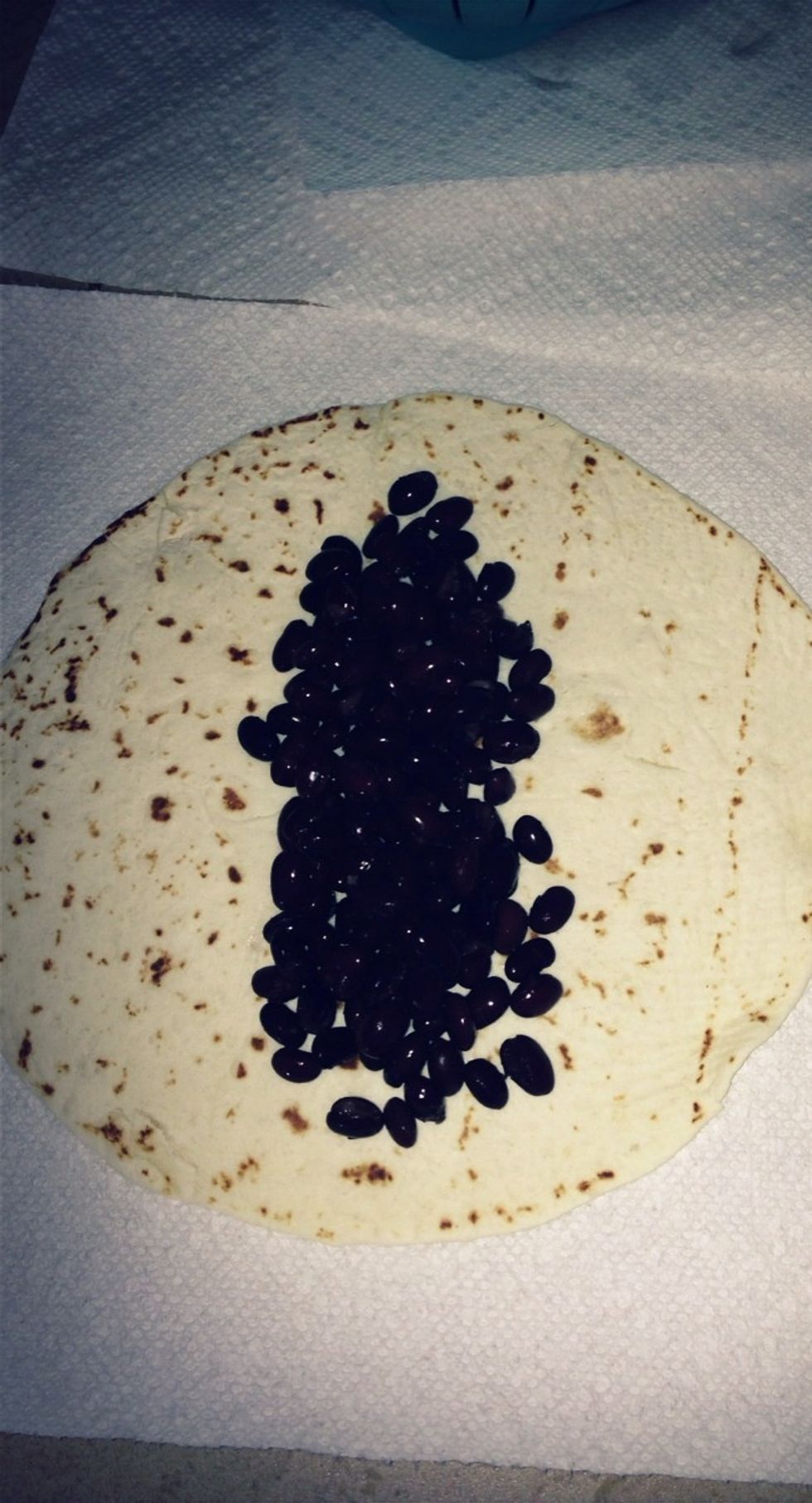 Lay about a quarter cup of beans on the tortilla...
Add about less than a quarter cup of Colby cheese, or whatever cheese you prefer. I love CHEESE!...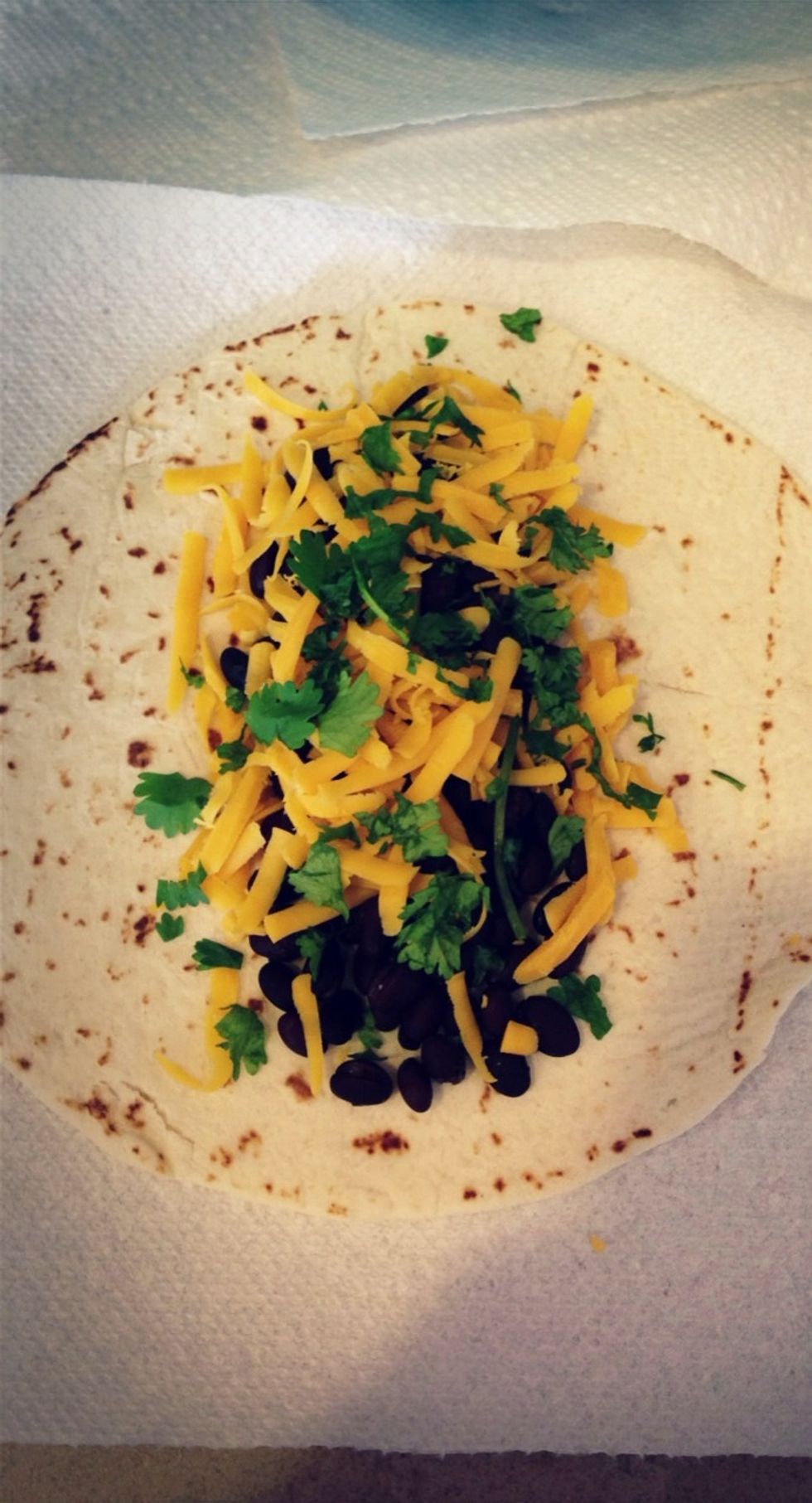 Add a teaspoon of cilantro...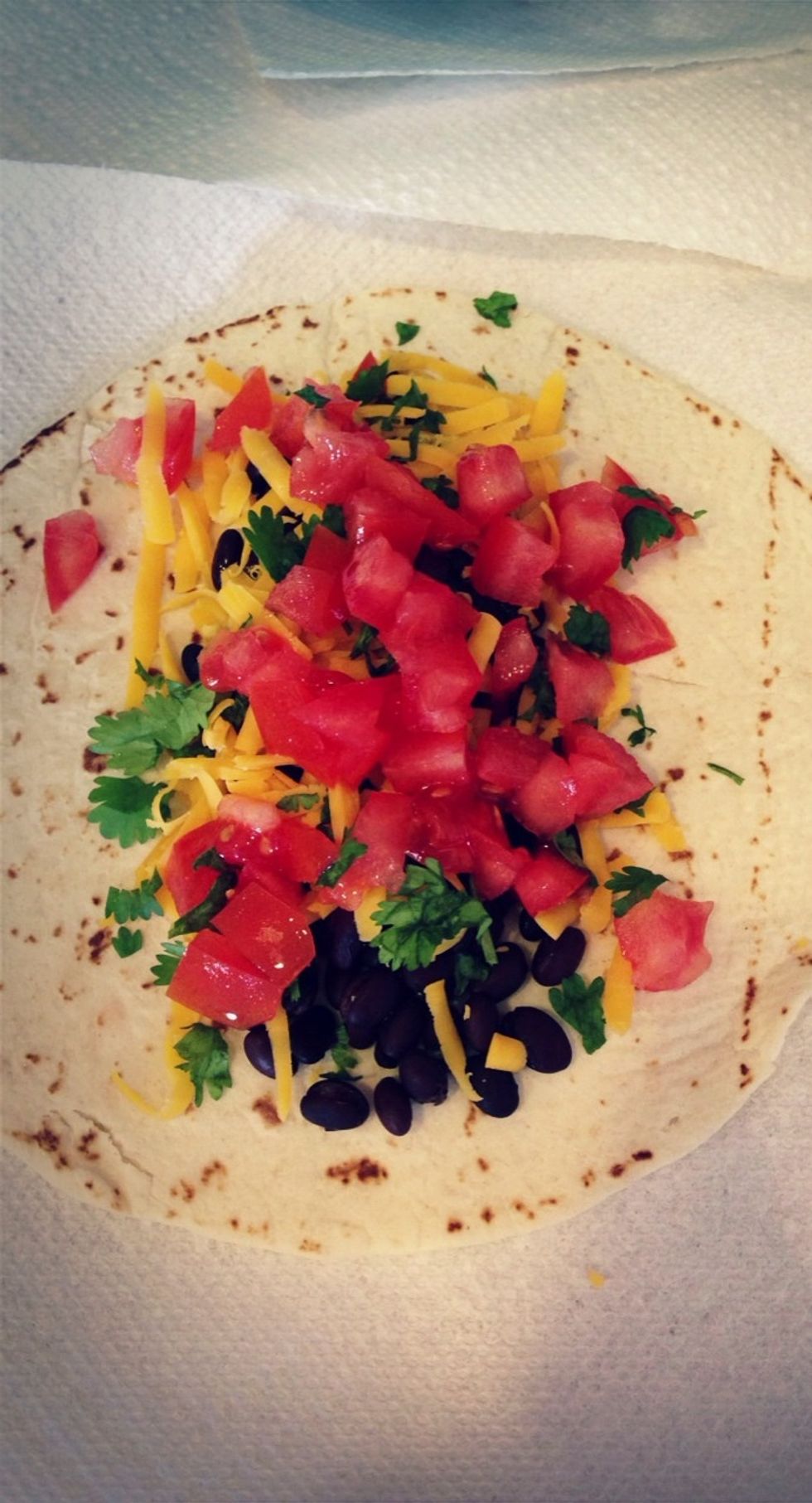 2 tablespoons of tomatoes...
And a dollop of Sour Cream!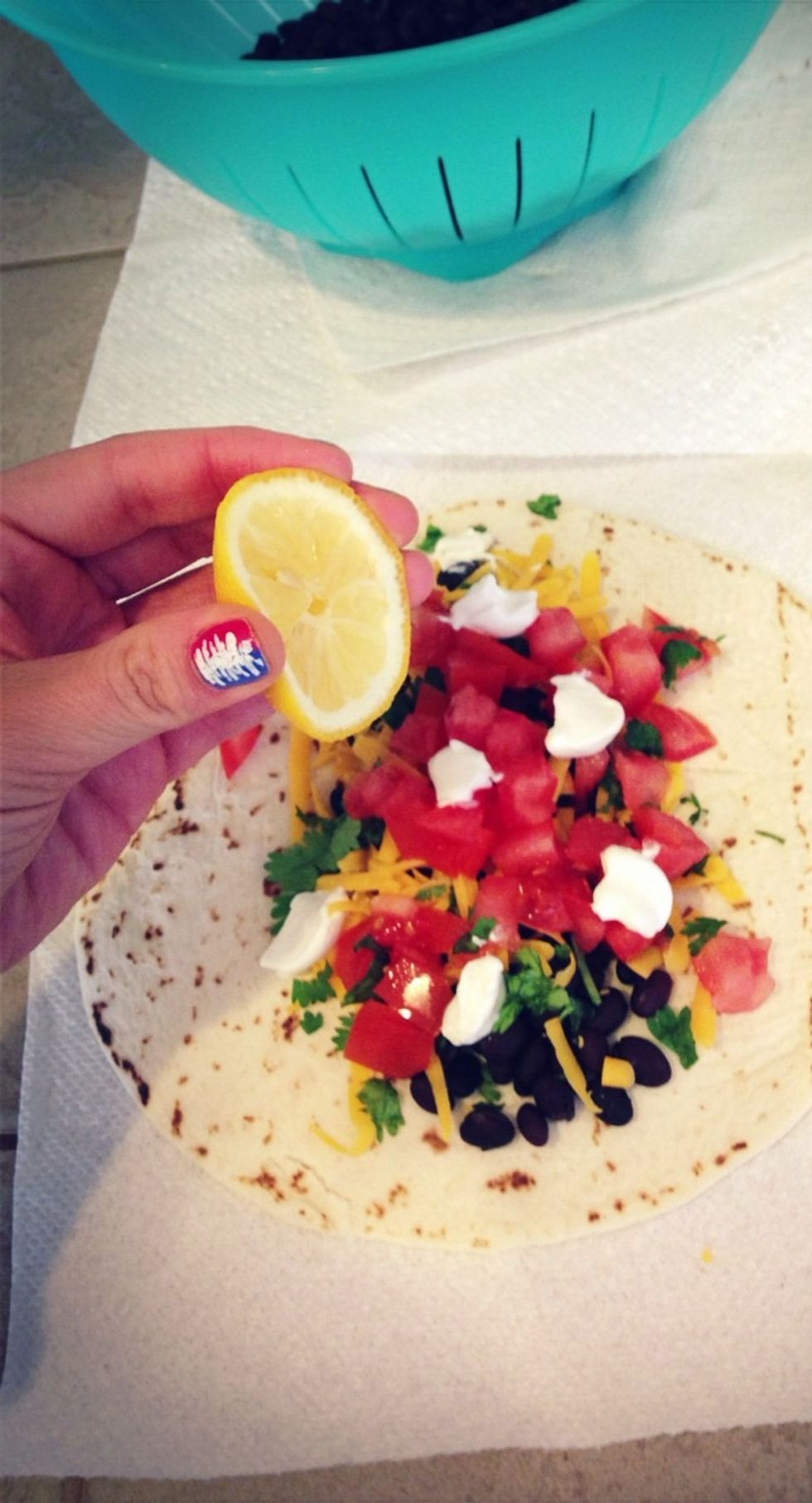 I like to add a bit of lemon juice, for a sour kick!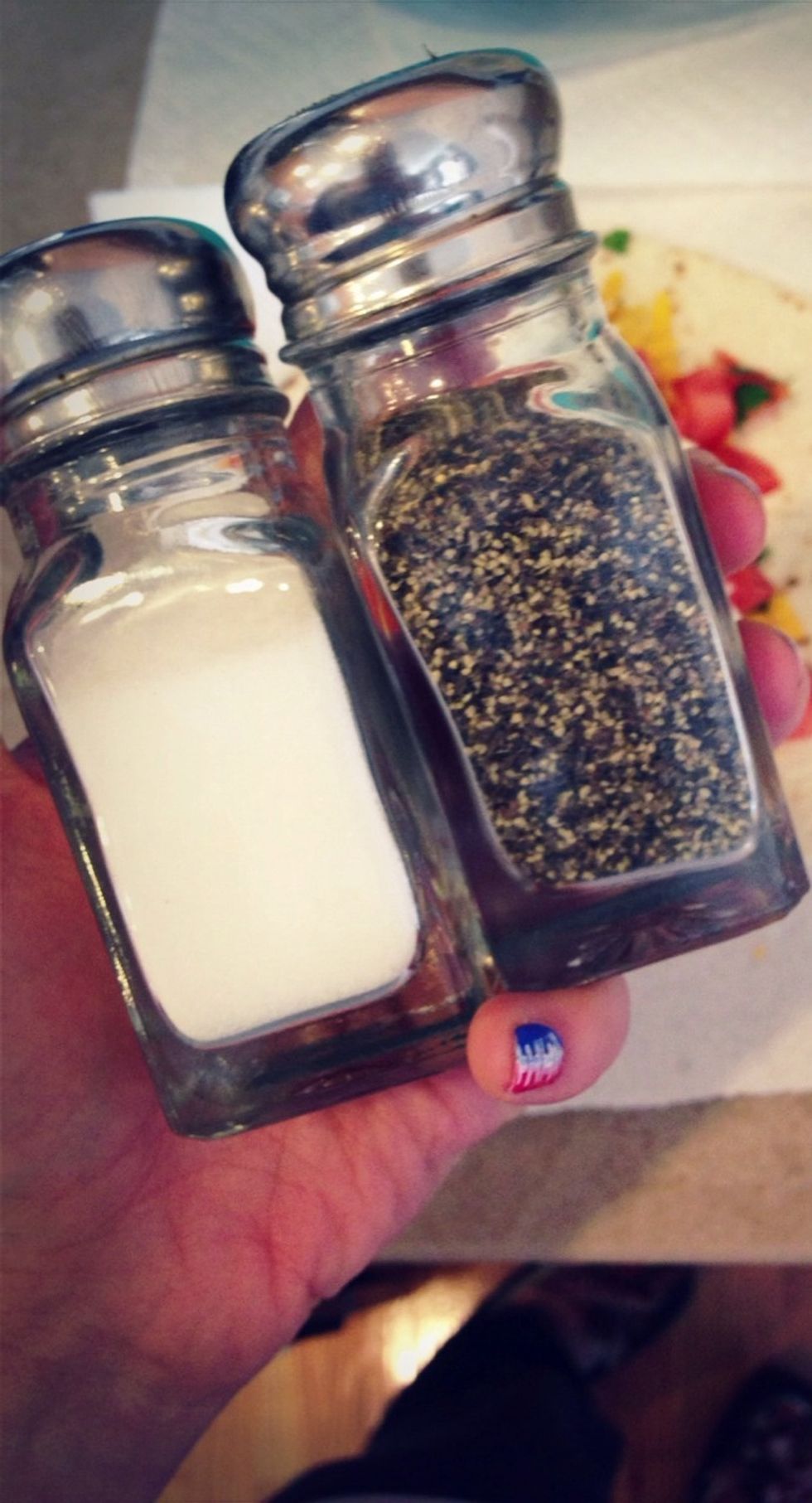 Salt and pepper to top it off :)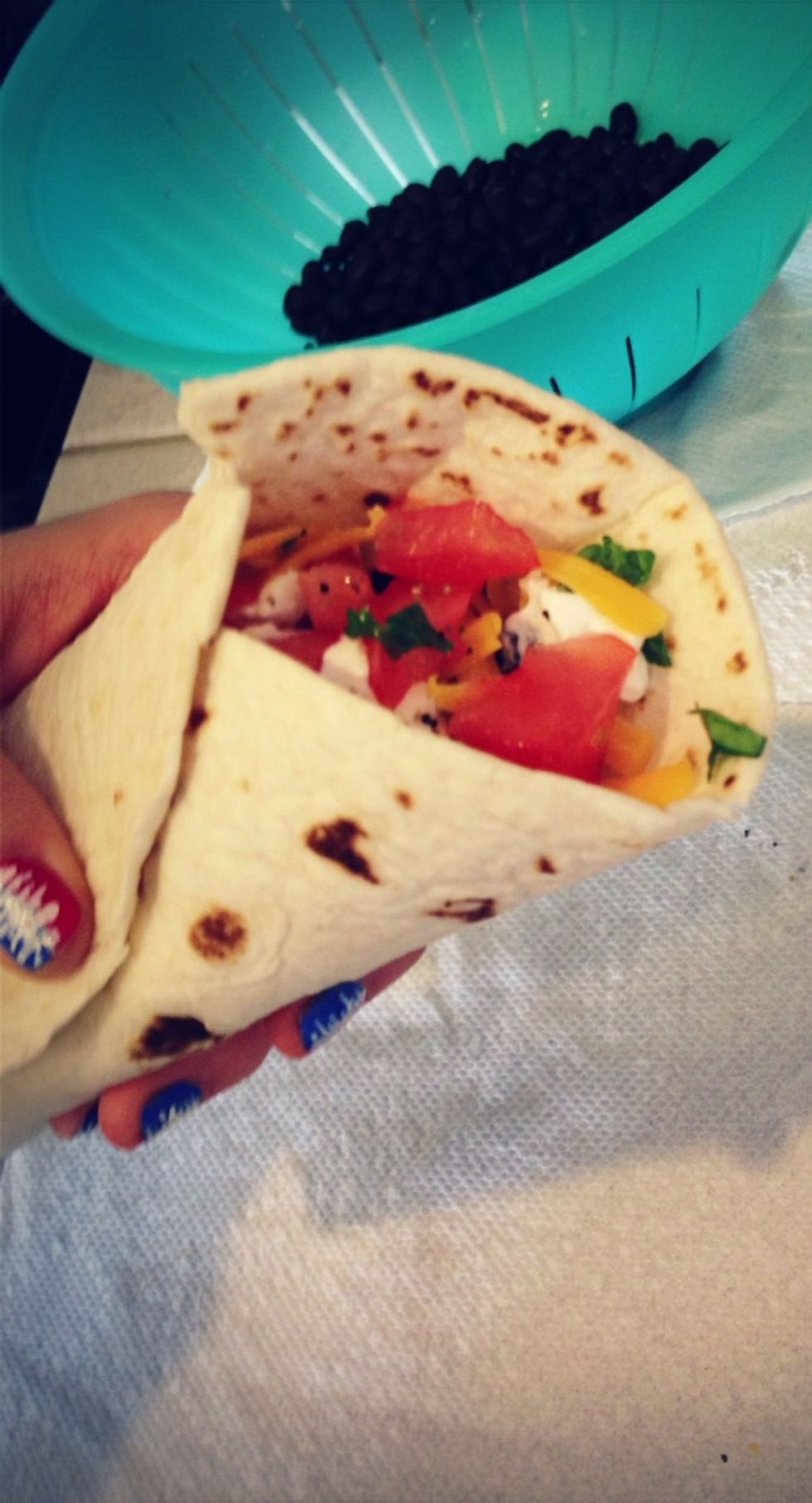 And WALAHHH! A black bean taco/burrito thing.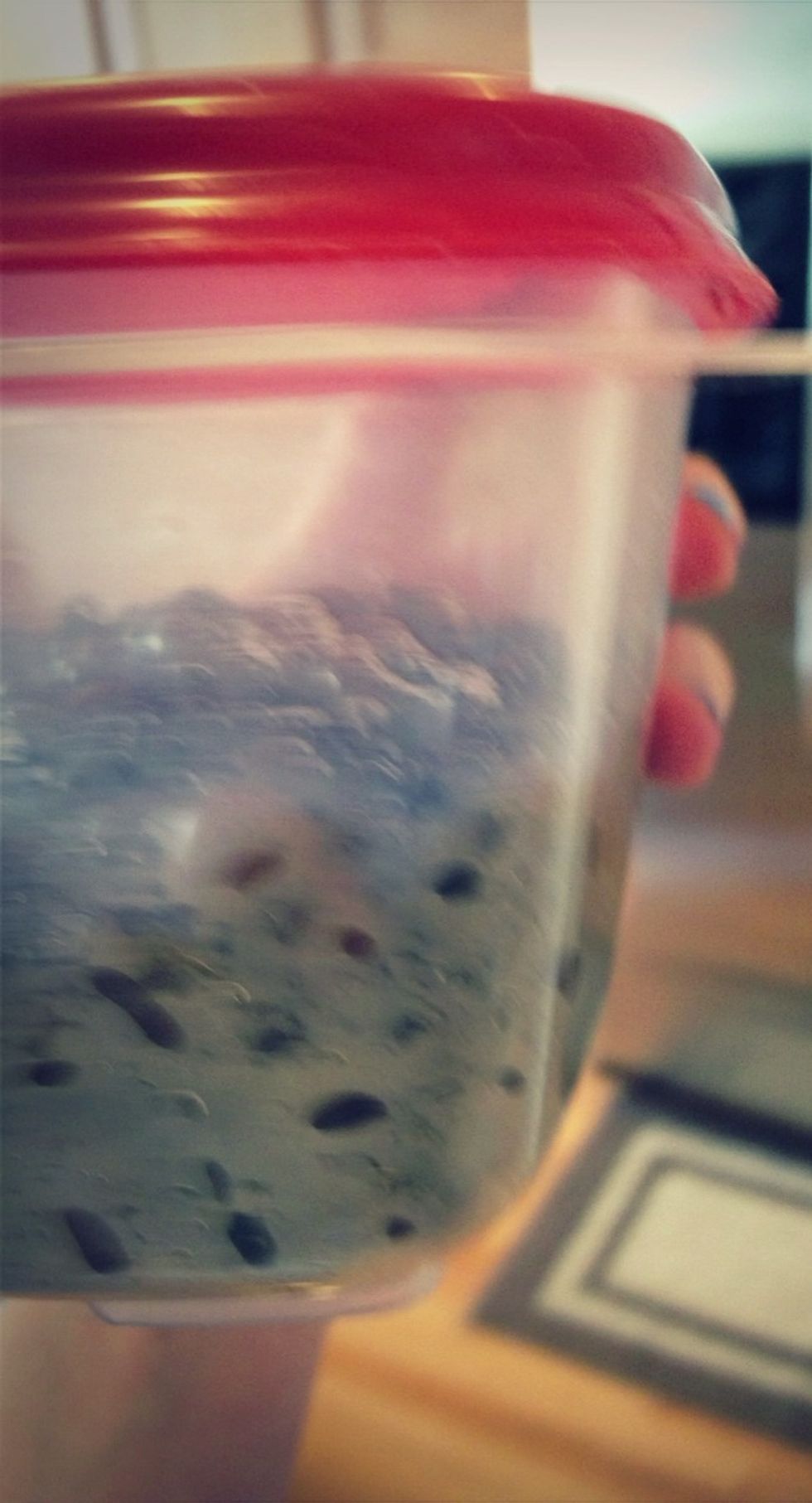 Store leftover black beans for later :)
Cilantro
Tomato
Colby Cheese
Sour cream
Lemon
Flour tortilla
Black beans