Look Up Startups, Investors & Founders on the Go
5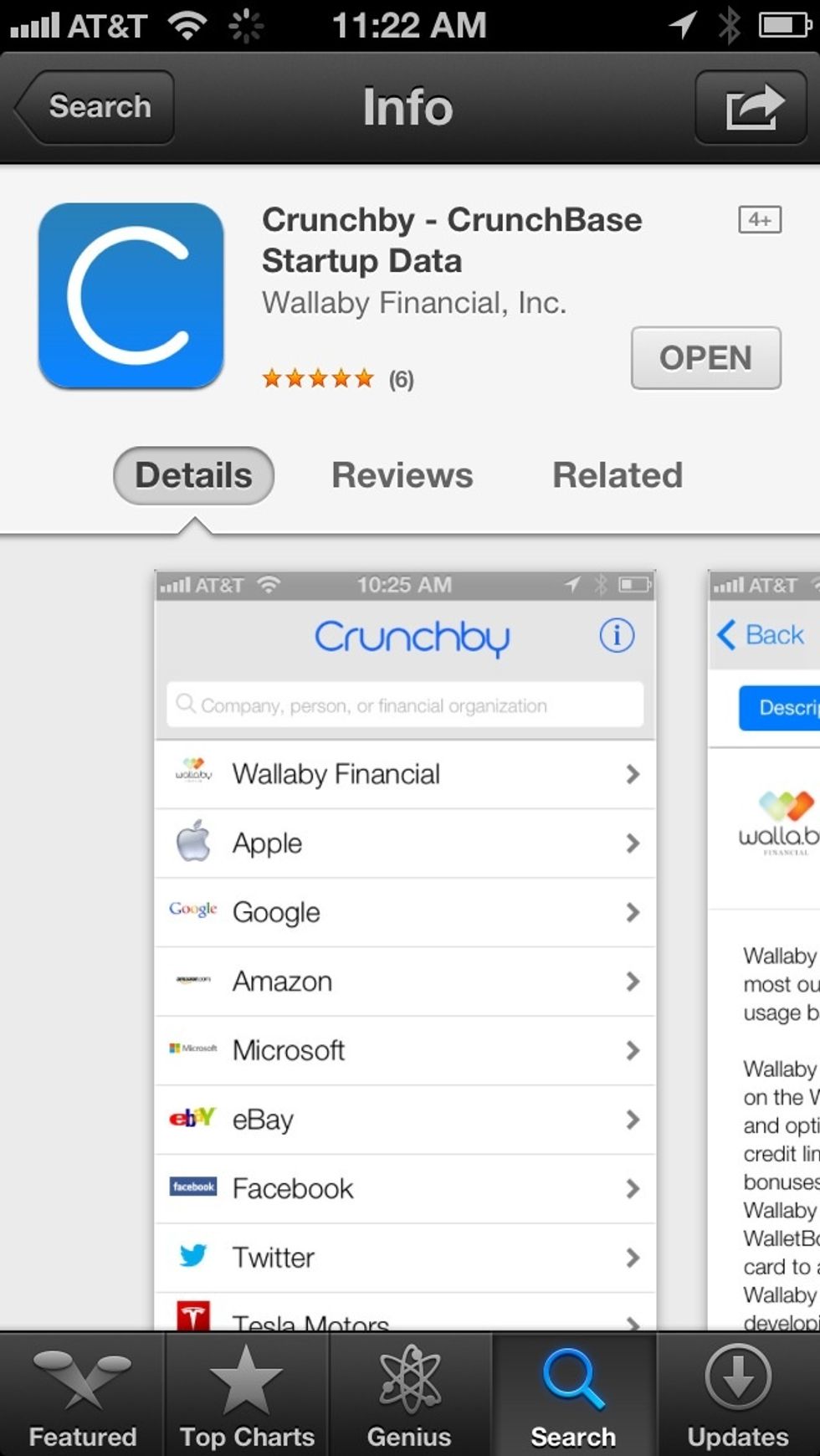 Download and open the FREE Crunchby app for iPhone in the App Store.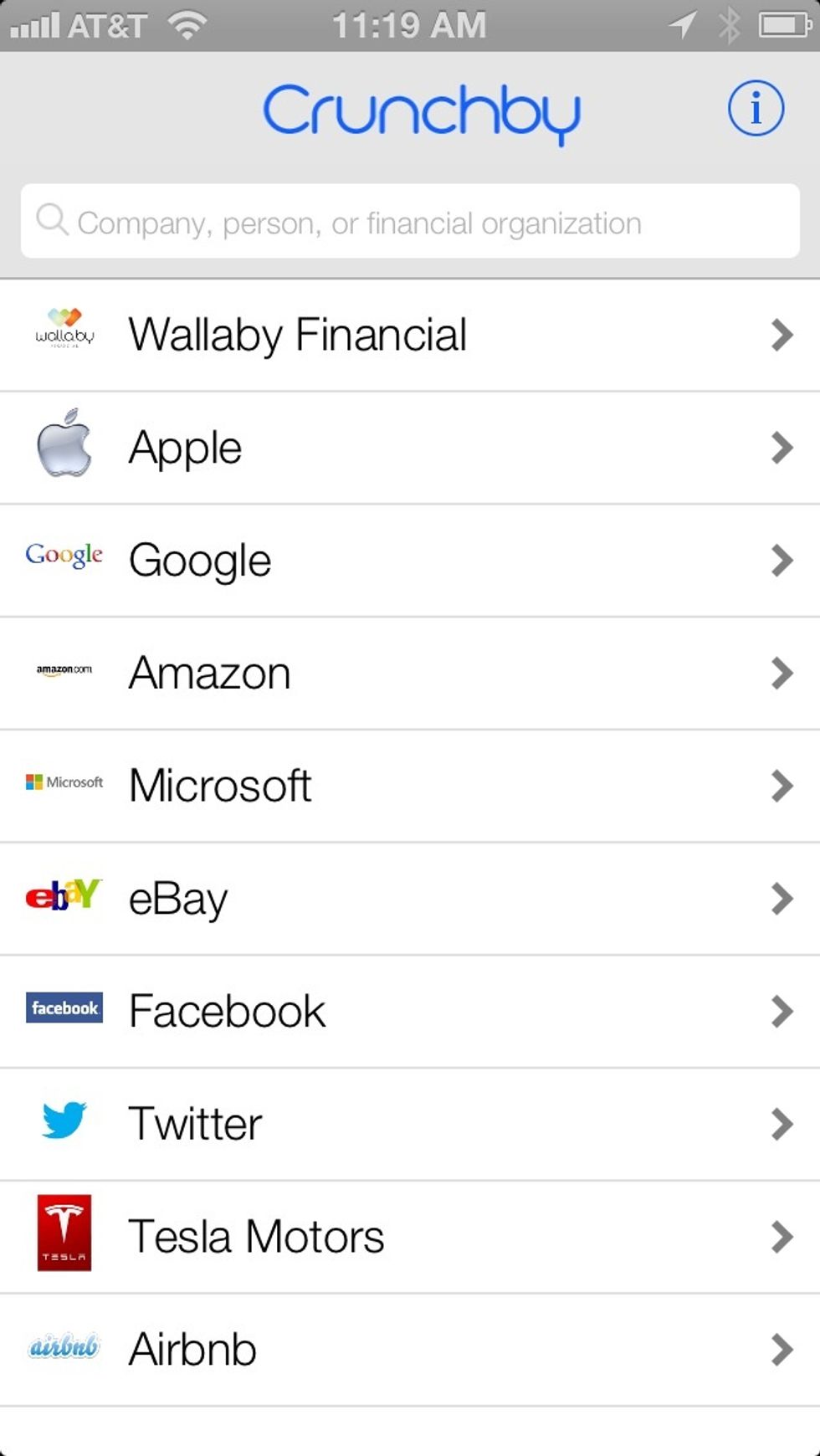 Search for the startup, investor, or founder you are looking for.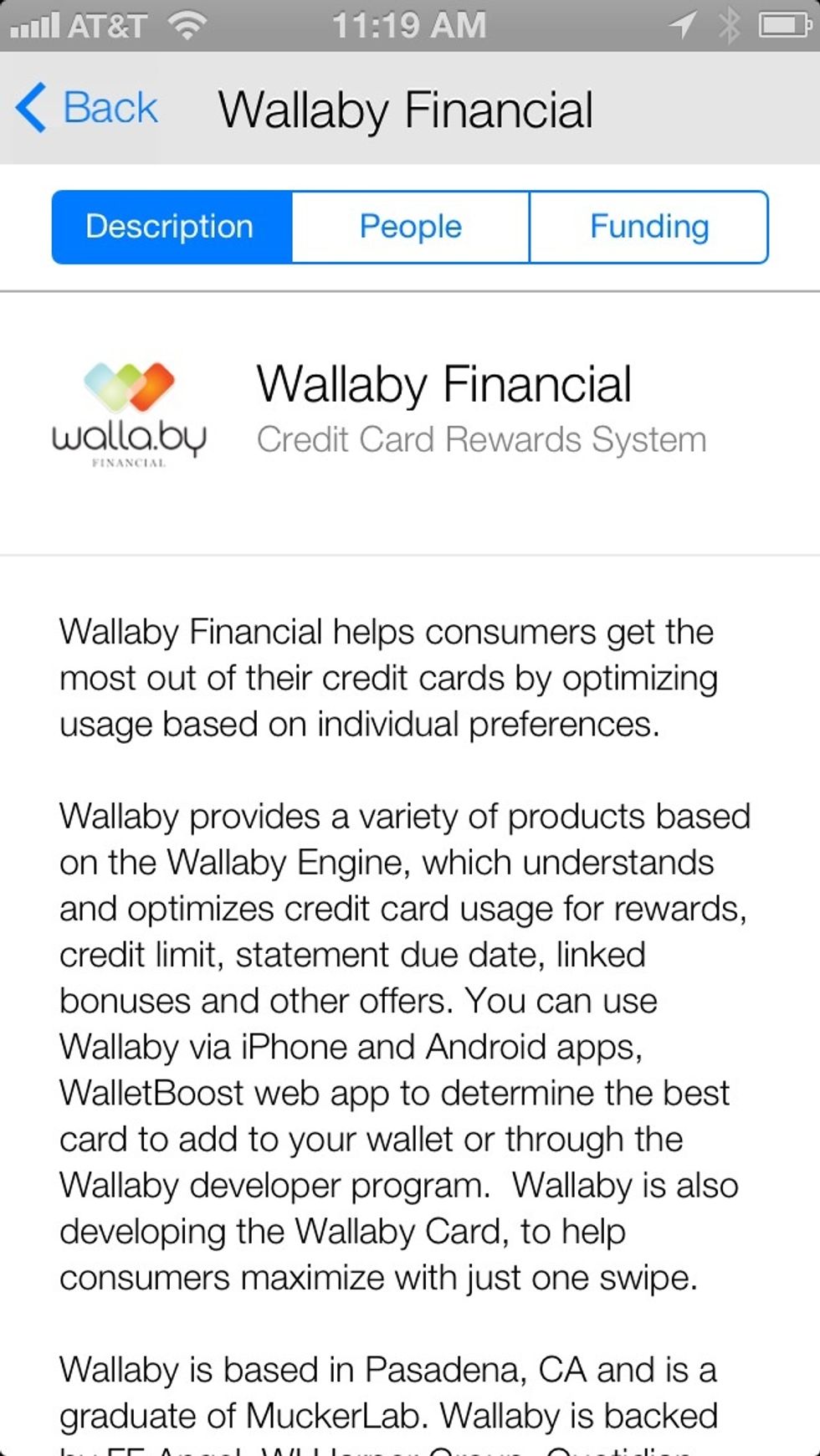 Get a detailed description about a startup.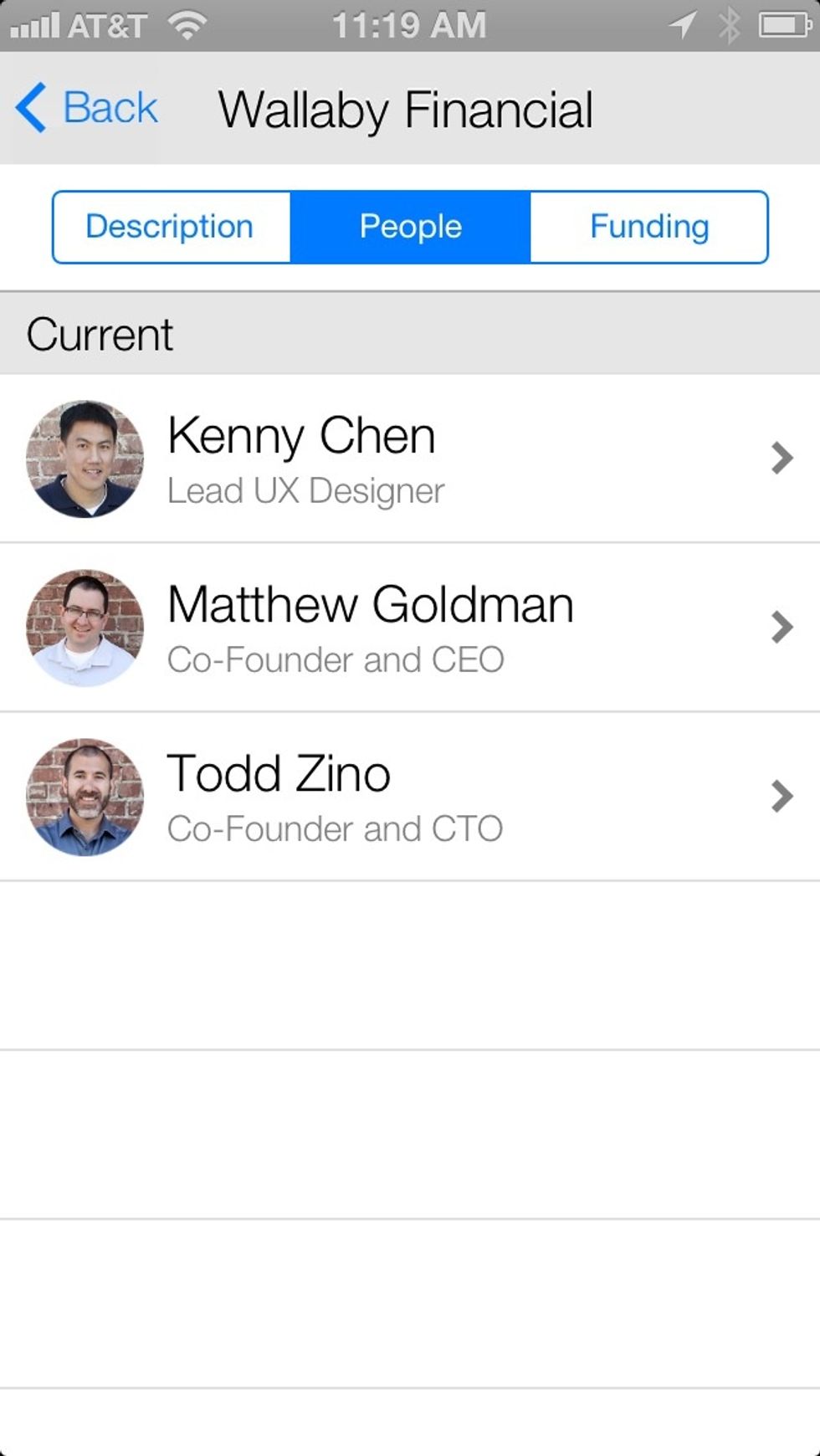 See the current and past employees of a company.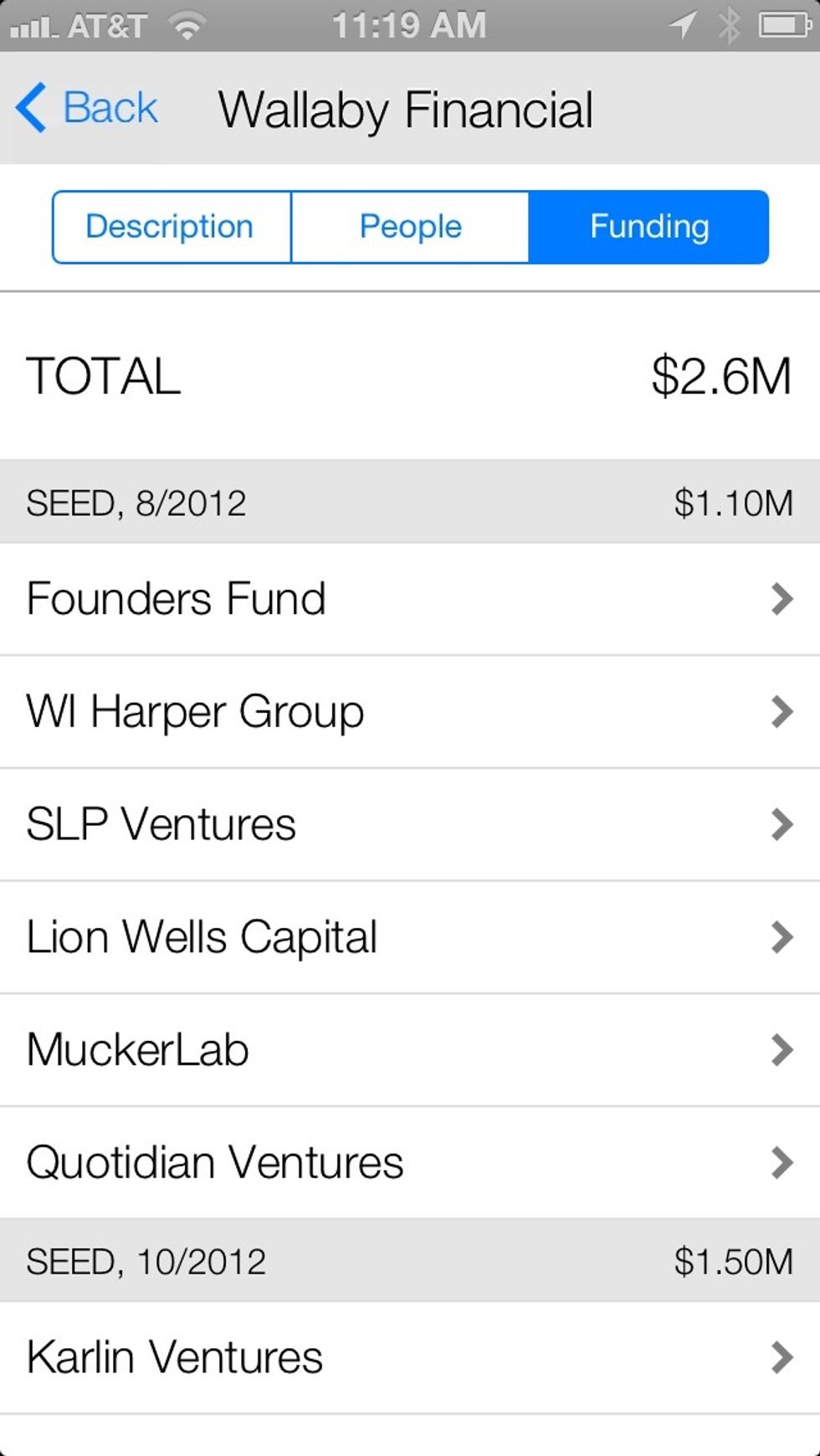 See how much they have raised and from who.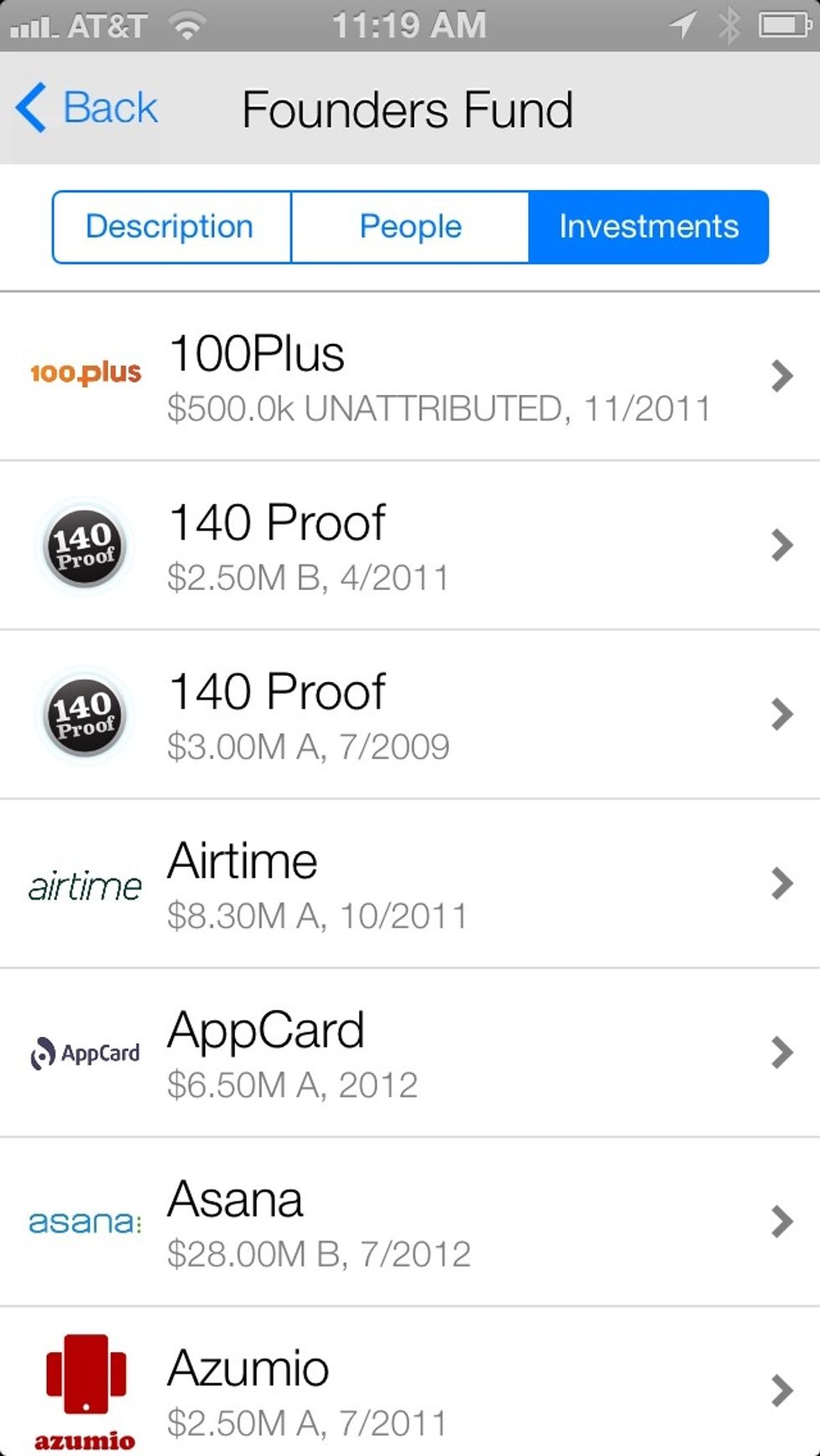 See the companies that investors have funded.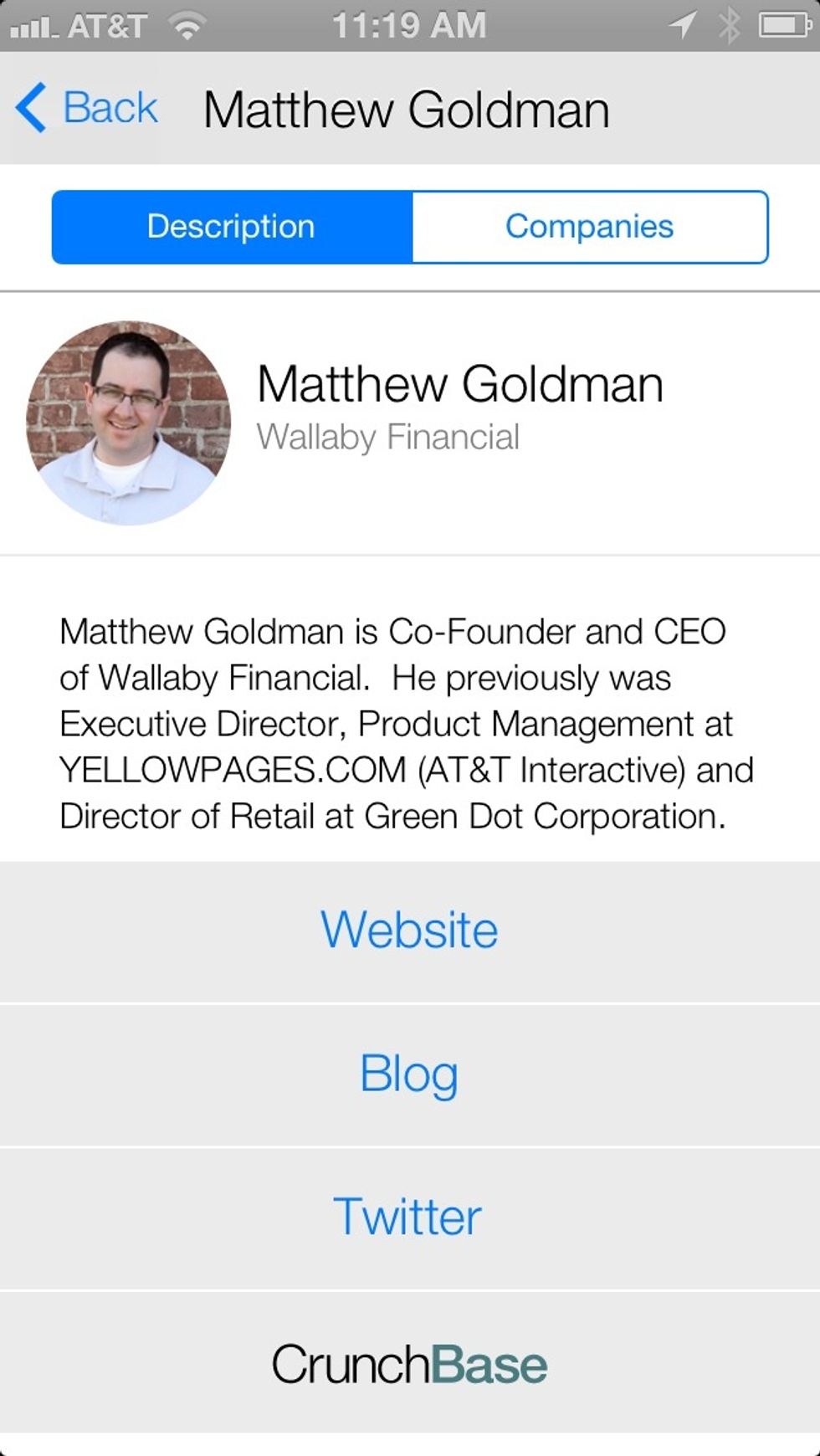 Read a description of founders.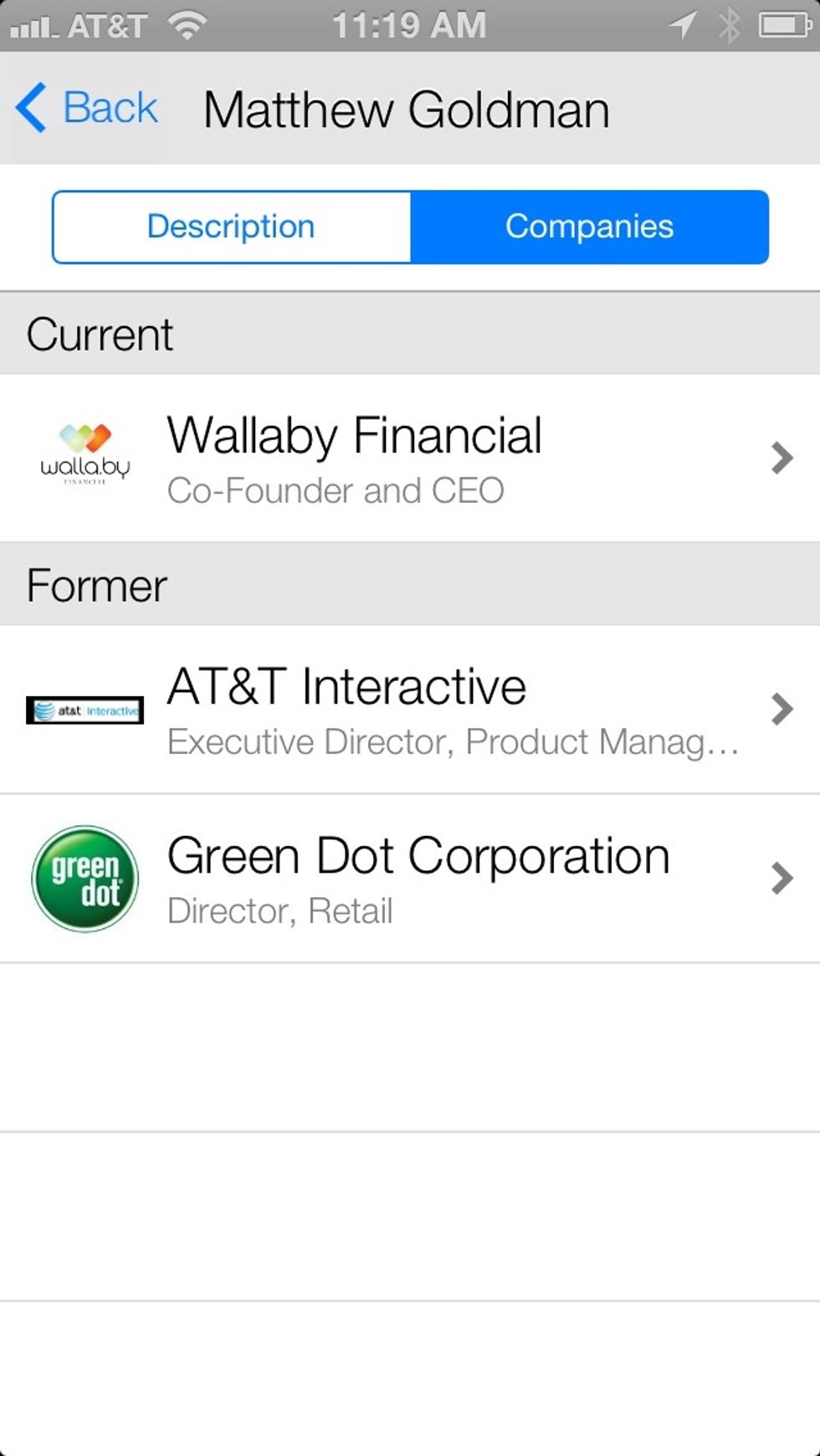 See where they are working and where they have worked.
Crunchby - it's free, it's awesome, it's Crunch-tactic.
The creator of this guide has not included tools
Wallaby Financial
Swipe Smarter. Maximize cash back, miles, points and shopping discounts on your rewards credit cards with our mobile apps and one card to rule them all.