How to look after puppy's health from the inside
Look After Puppy's Health From the Inside
7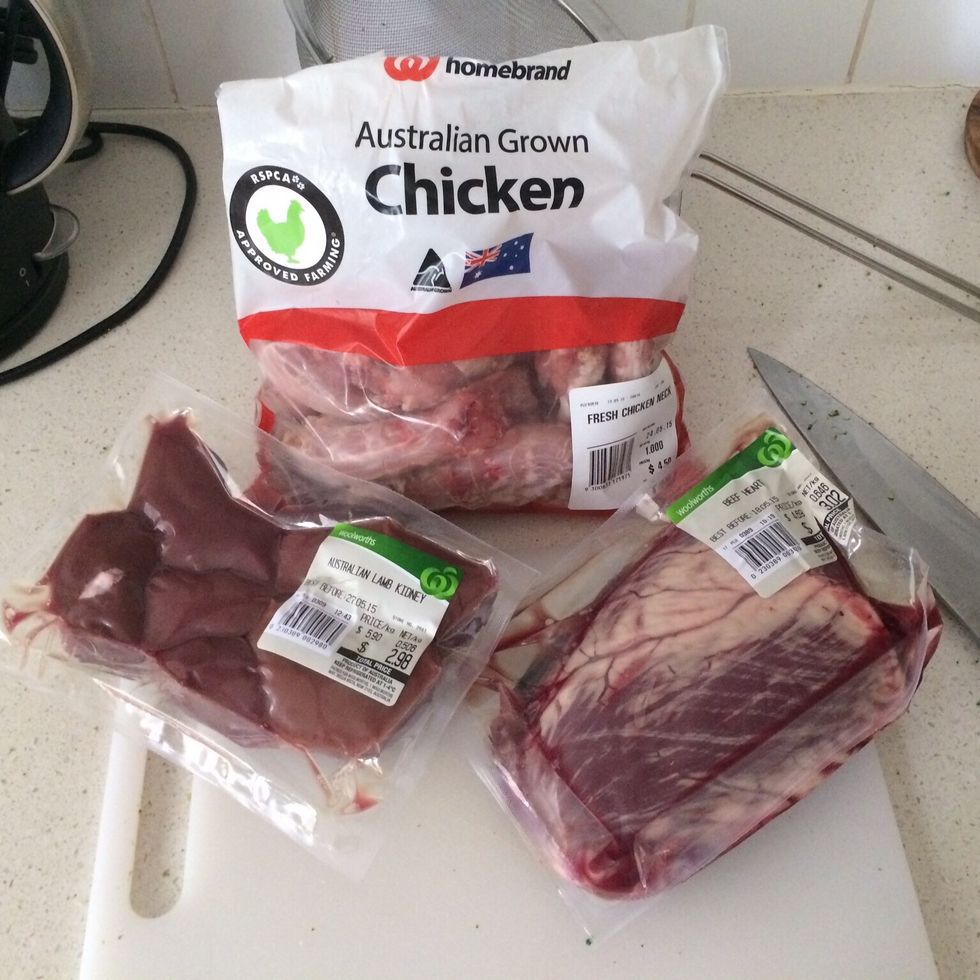 Fantastic cheap ways to get real food into your pup: A large beef heart costs $3 and makes 4 meals. Livers are even cheaper. Chicken necks are about $5 a bag, but make 5-7 meals for a medium sized dog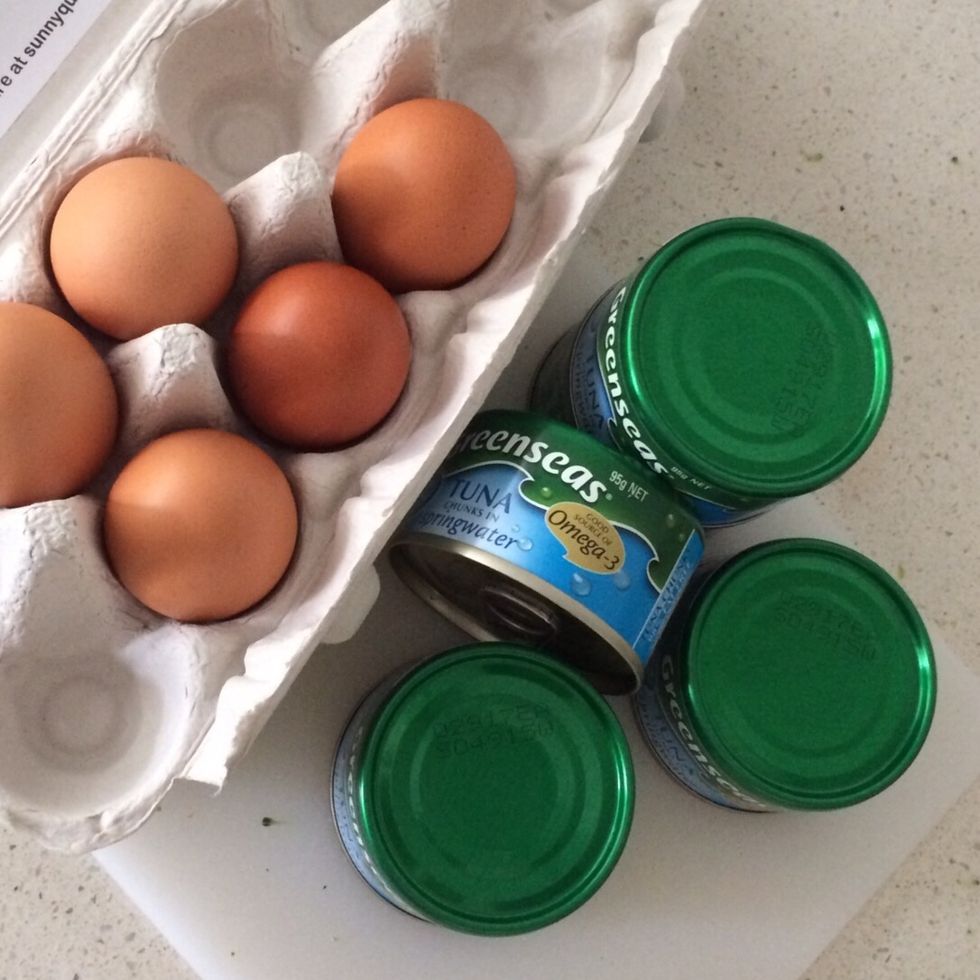 Eggs are full of nutrients, omega3 oils for their skin and coat, and protein. You'll have to lightly cook the egg so puppy can get the most out of the protein, but raw eggs are still highly nutritious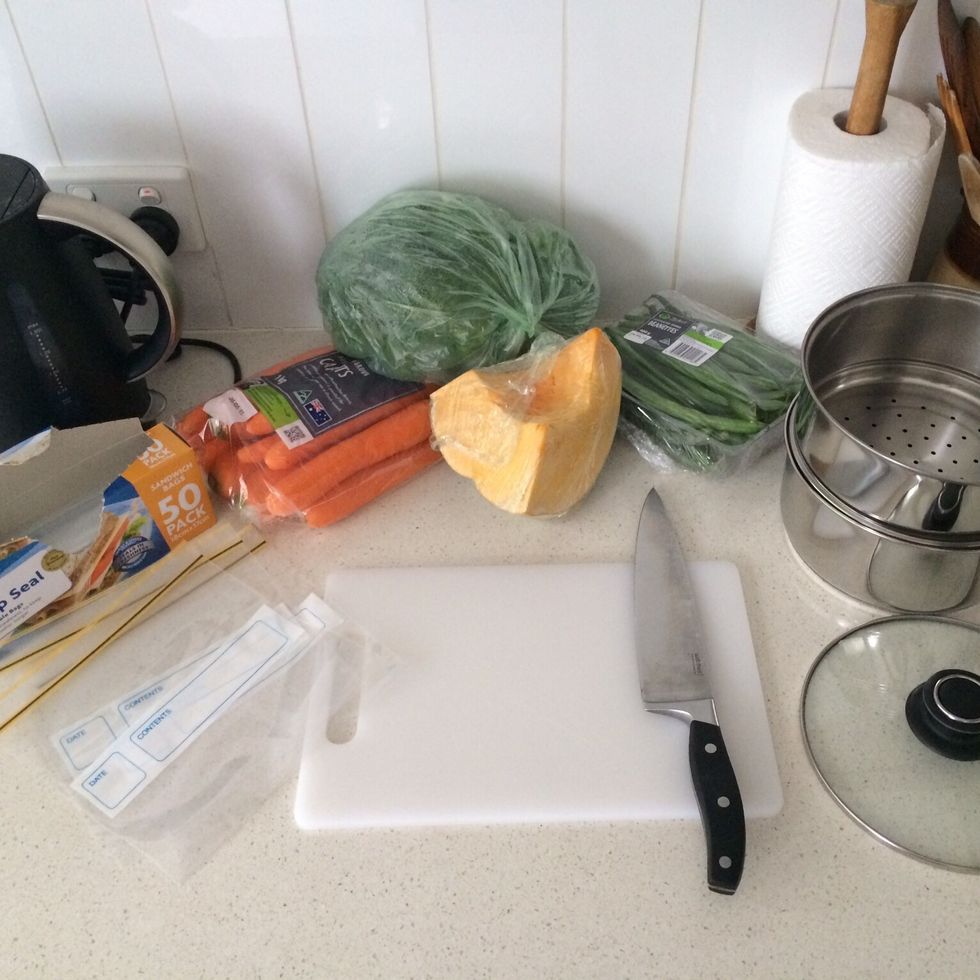 Broccoli, green beans, pumpkin and carrots are all great! Sweet potato is great for dogs and they love it, but if your dog currently has any yeast issues on skin, ears or feet, avoid starchier veg.
Vegetables should not be served raw to your dog. Vegetables should make up no more than 10% of your dogs diet - feed these portions every second or third day, or make smaller portions.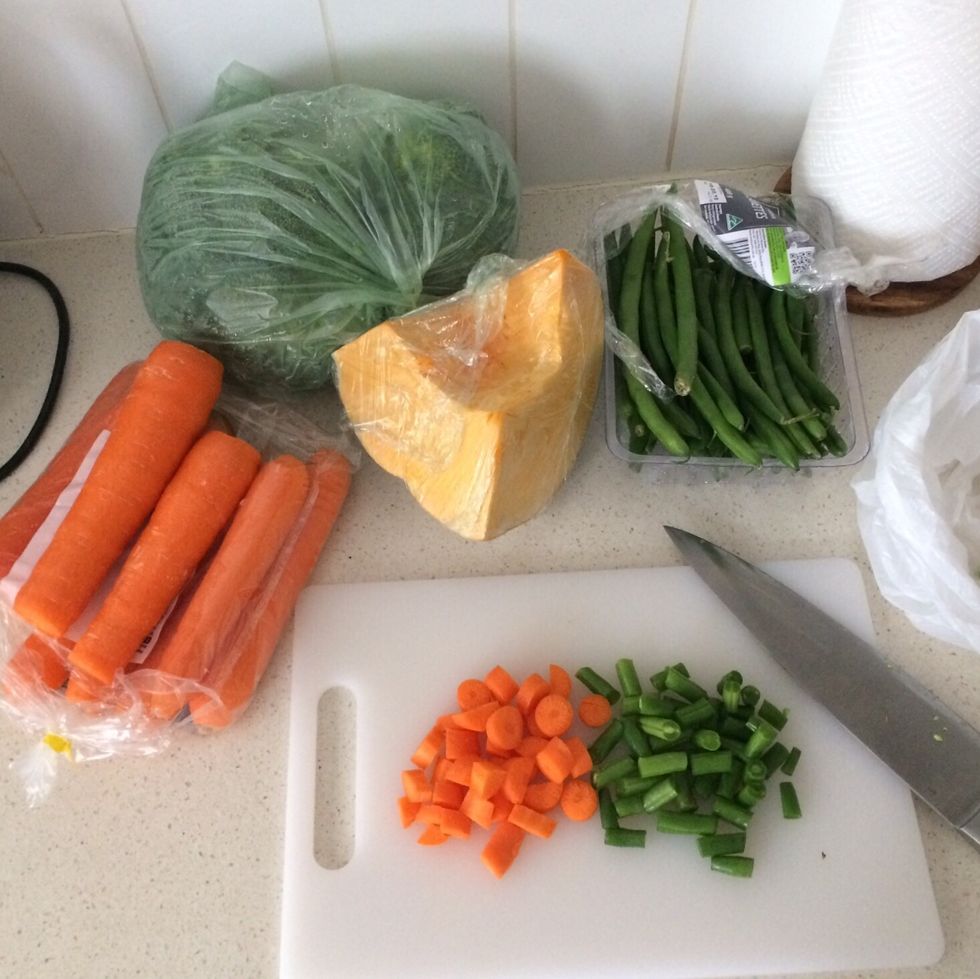 Dice your vegetables into small 1cm cubes, so they'll mix into kibble, and puppy won't be put off by giant mouthfuls of pure veg.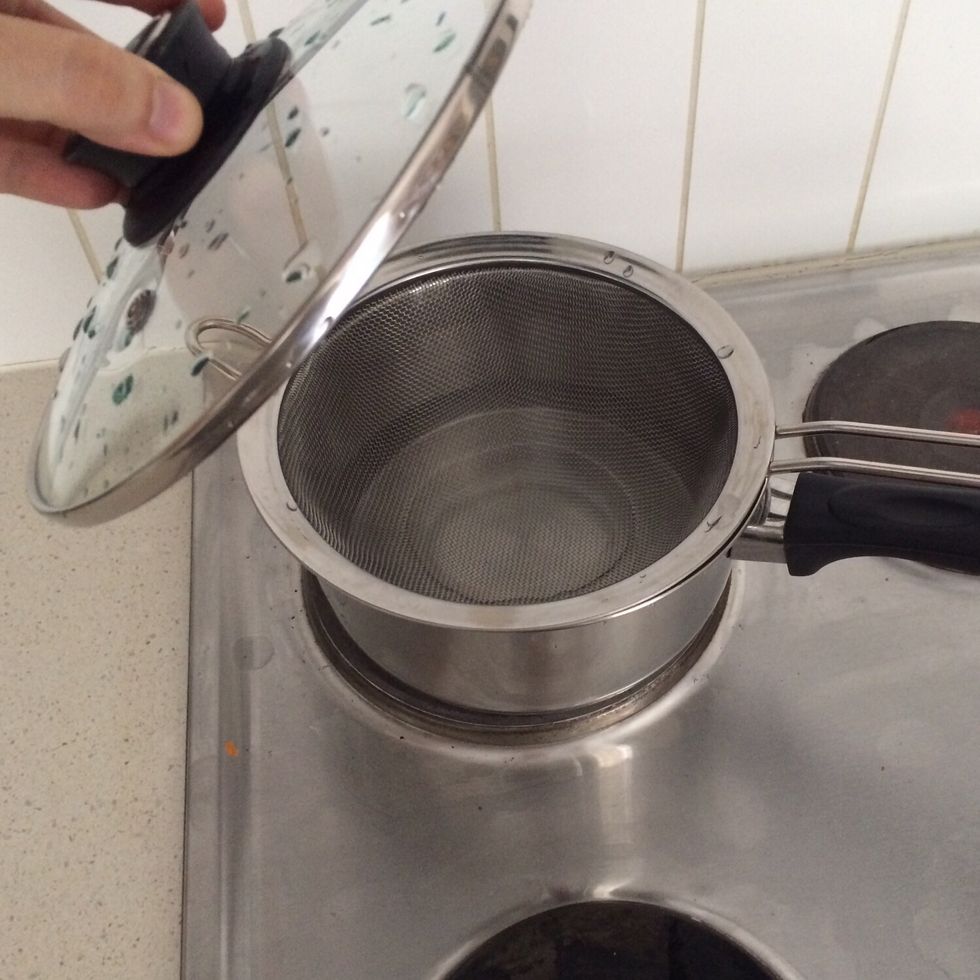 If you don't have a steamer you can use an ordinary pan, pan lid, and sieve, to create your own steamer. Make sure water level is low and doesn't touch the sieve and veg. Check water level regularly.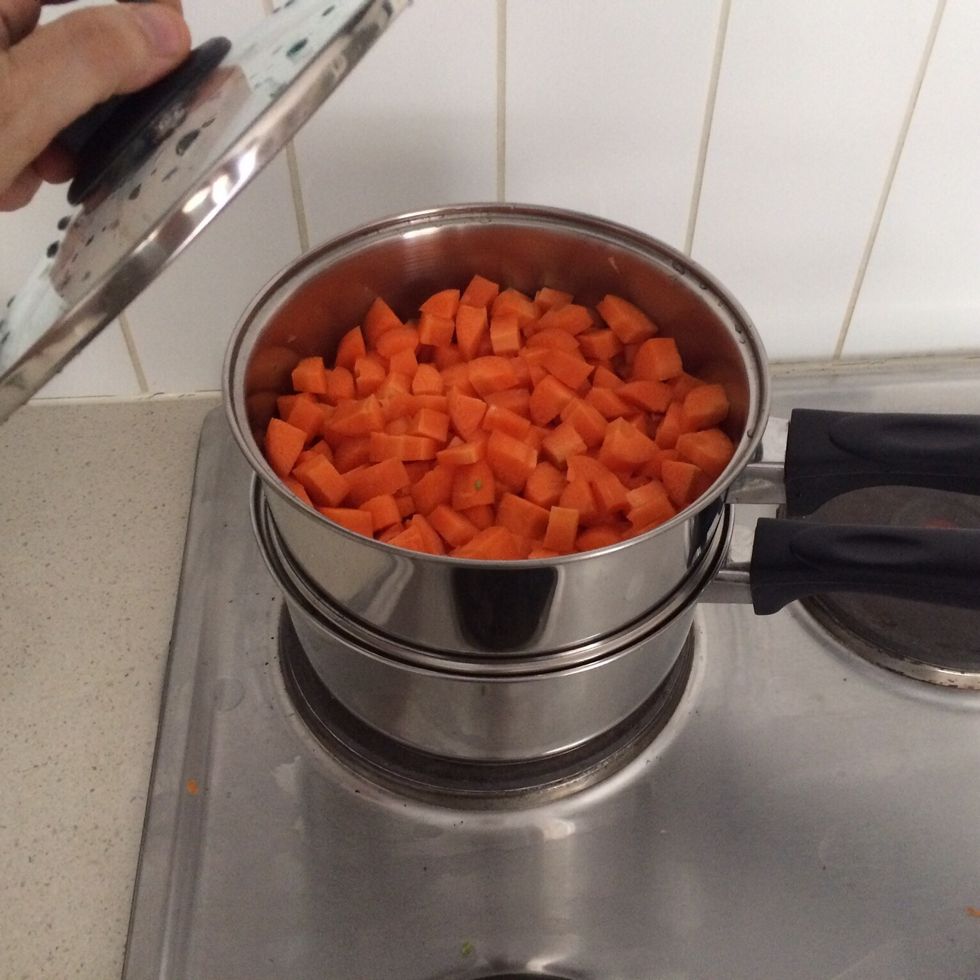 Add your first batch of veg to the steamer and pop the lid on. I'm steaming in batches, one type of veg at a time, as they all take different amounts of steaming.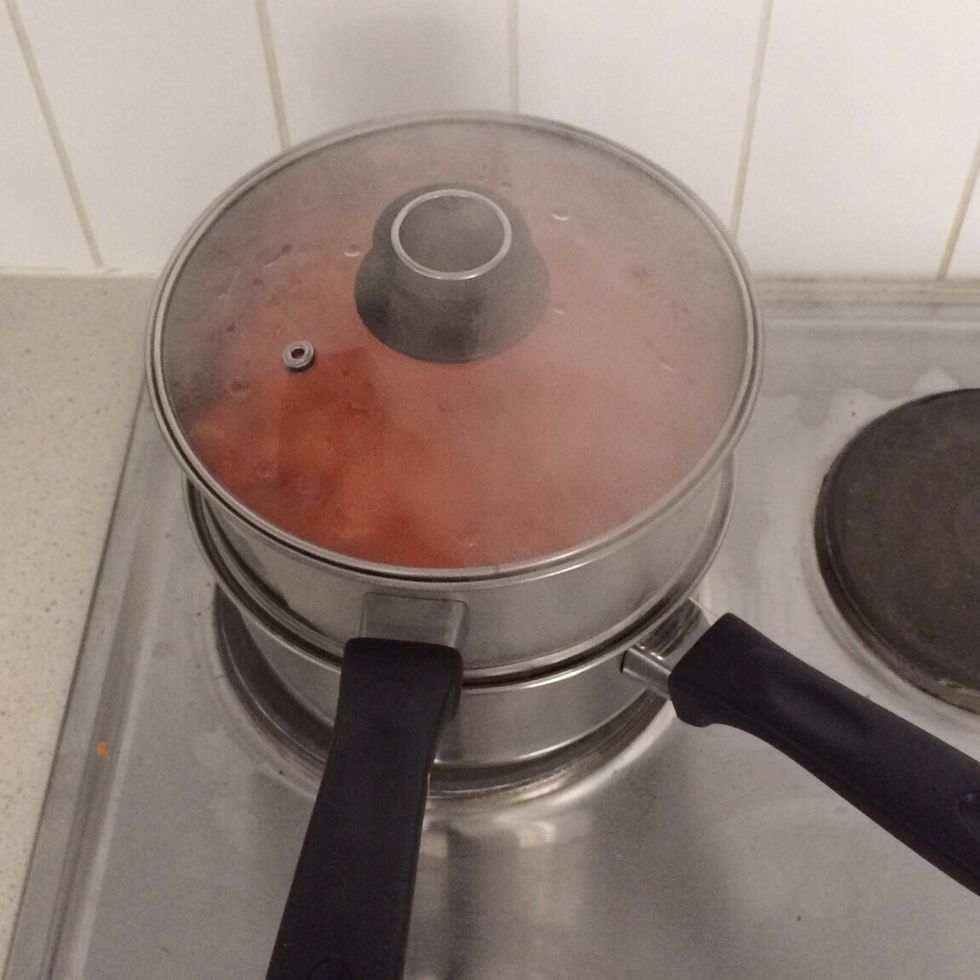 You won't need to steam them for long. The idea isn't to make them soft, just take off the rawness and get moisture into them.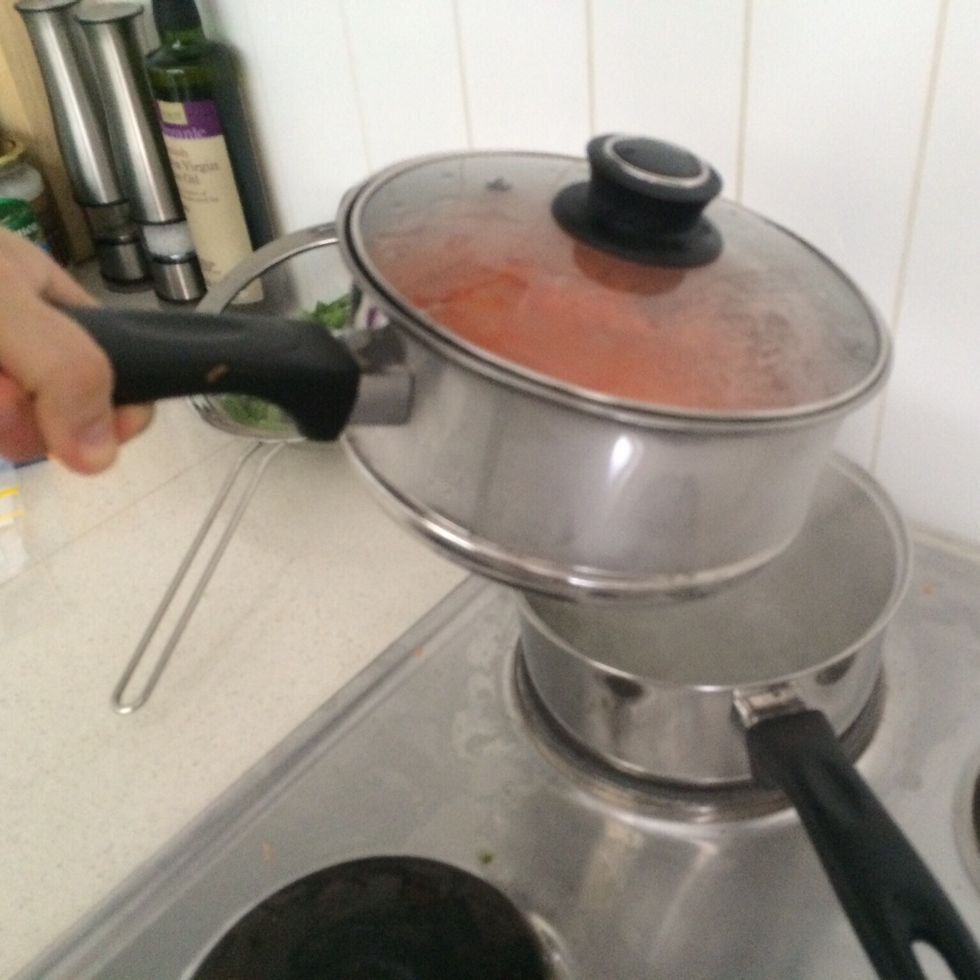 Toss the veg in the pan to make sure they steam evenly.
To help with filling the food bags you can stand each one in a mug. This will also help with potion control - 1 cup of veg is perfect for a medium sized dog every third day, no more.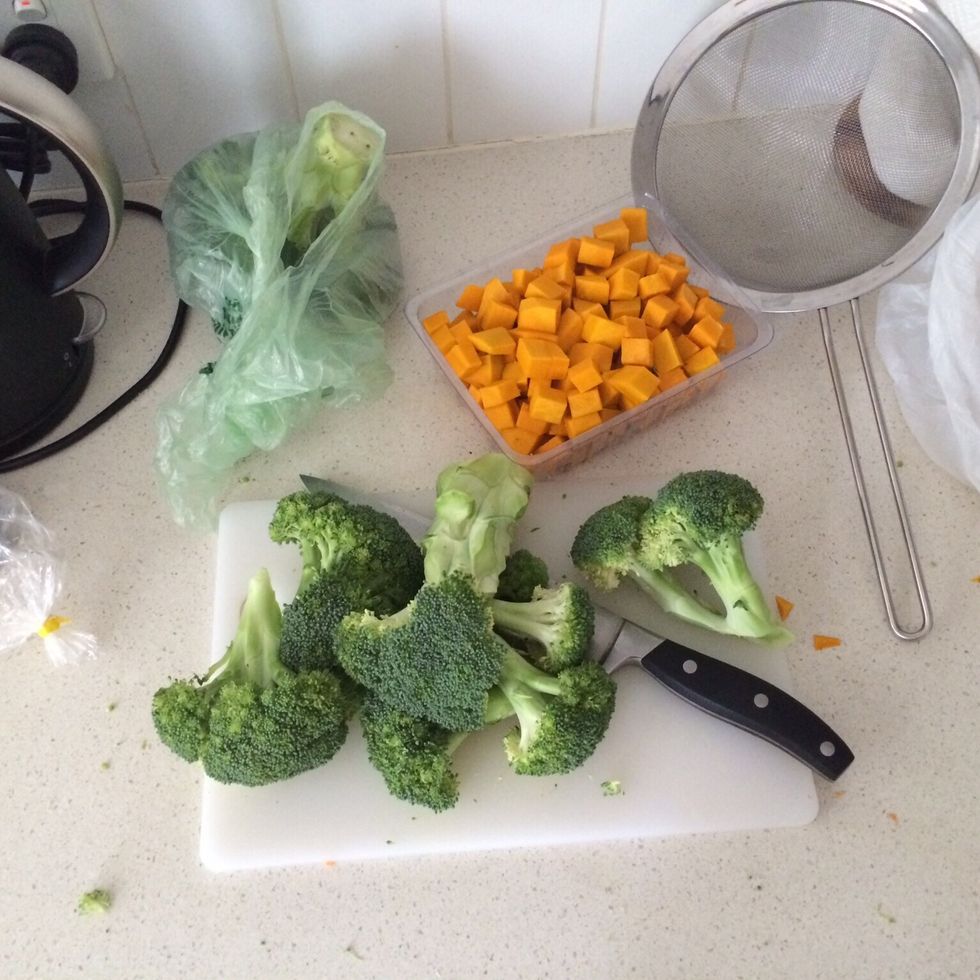 While you wait for the first batch to steam, chop the next batch ready to go.
Layer the lightly steamed veg into your food bags.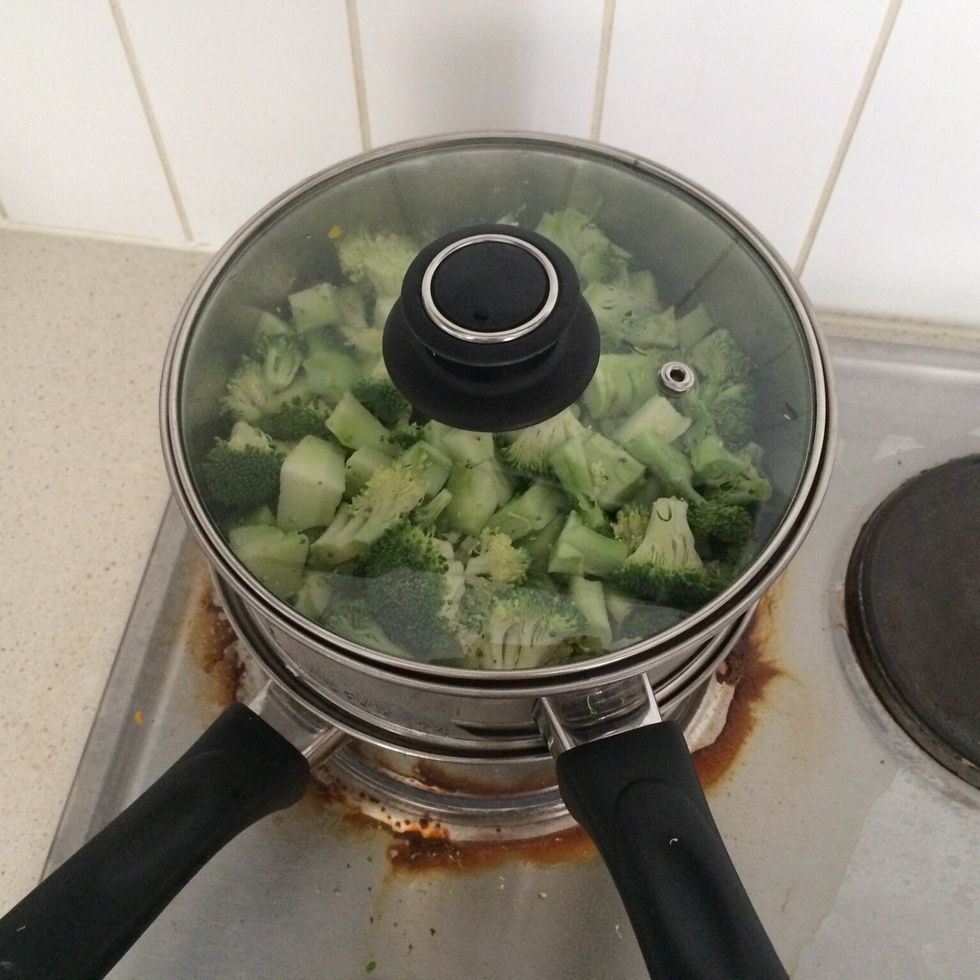 Broccoli is great for dogs, and all the doggies I know seem to love it. Roasted sweet potato treats will always be the favourite though! But that's another snap guide 😉
Once all your veg is layered into the bags, let it cool off completely before sealing.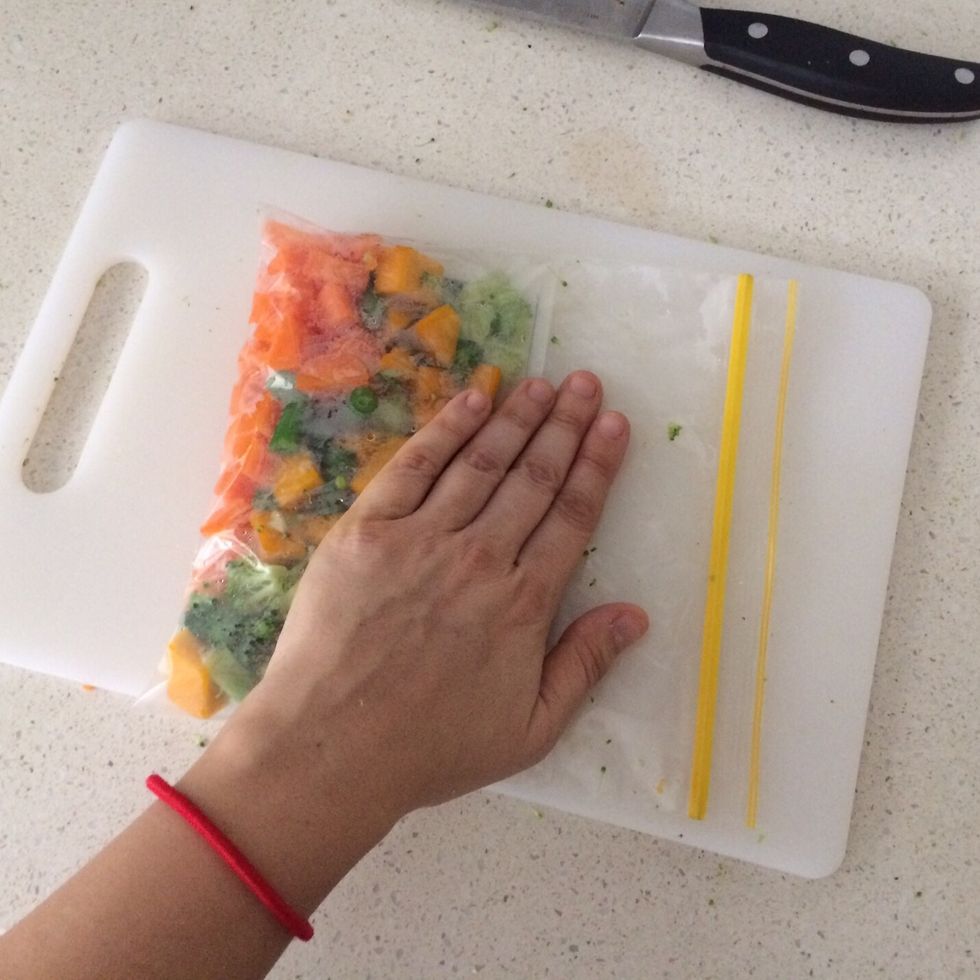 Flatten all the air out of the bag and seal it.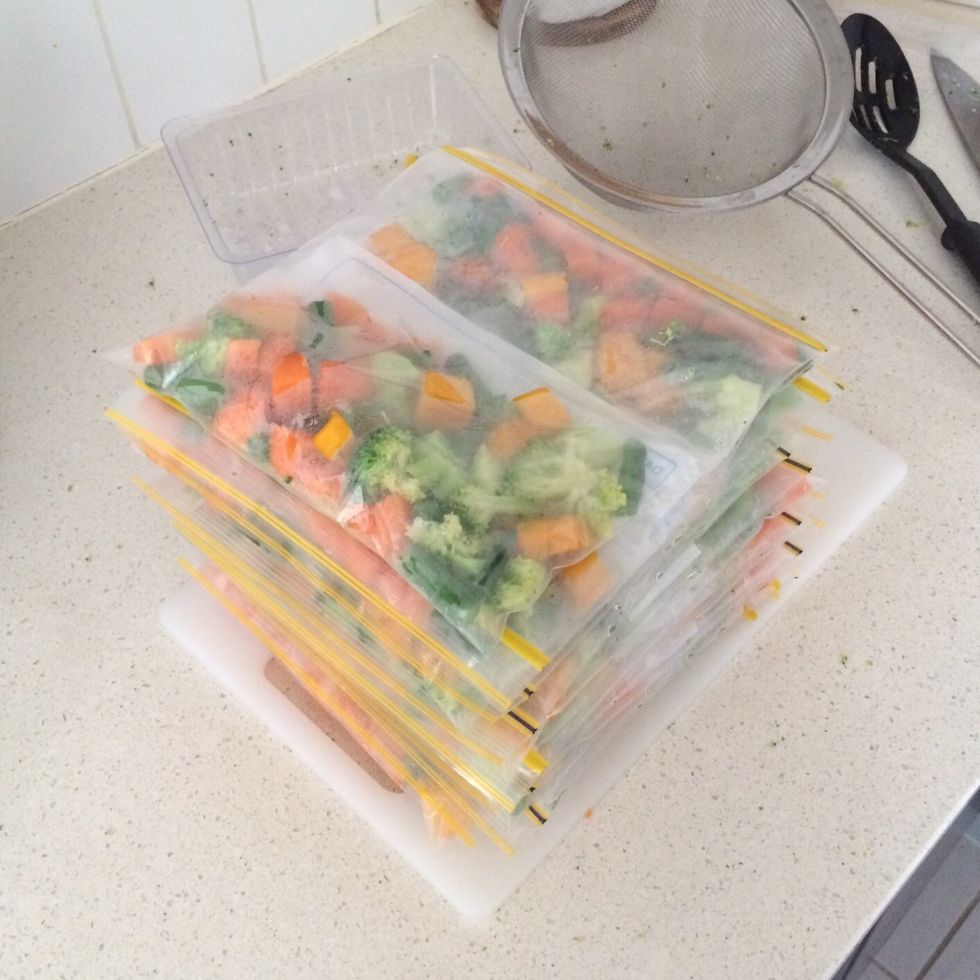 Stack your veg bags in alternating directions to save space in your freezer.
This puppy wants her yummy veg already! ☺️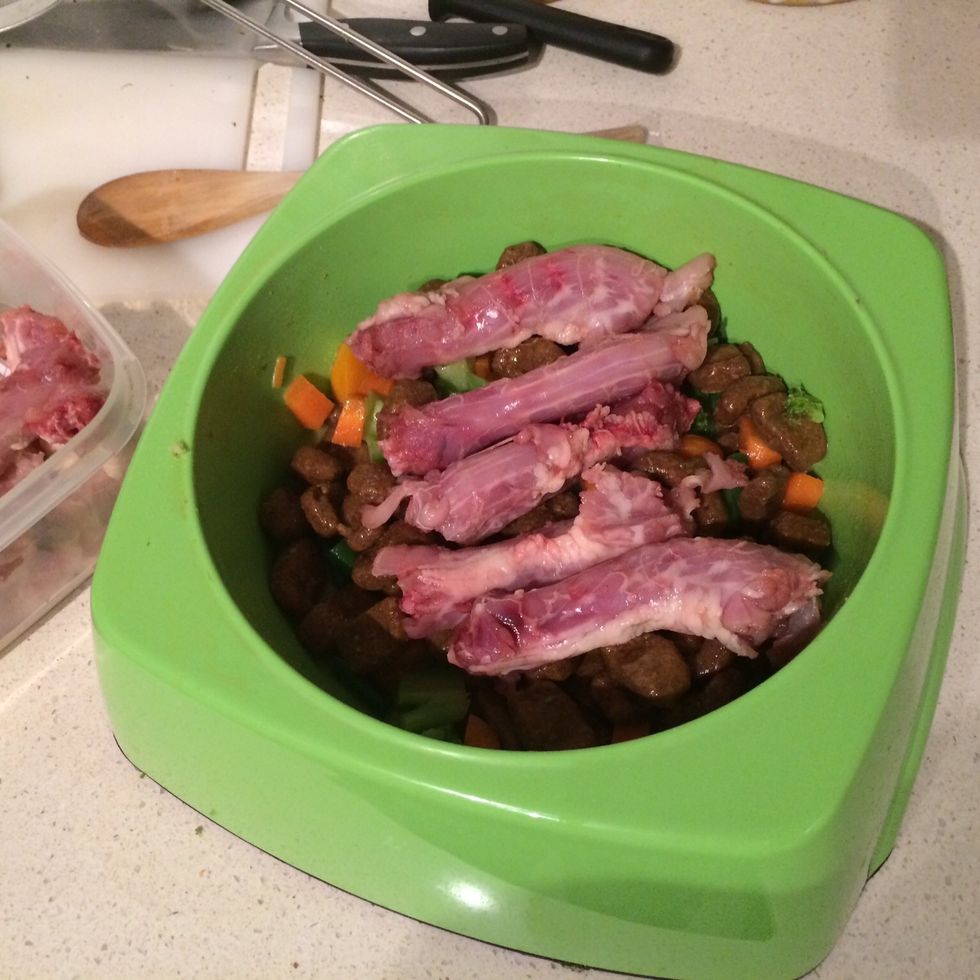 To put the whole dinner together, microwave the frozen veg for one to two minutes and let it cool. Stir into kibble, and a chopped up yummy raw meat, a can of tuna, or crack an egg over the top.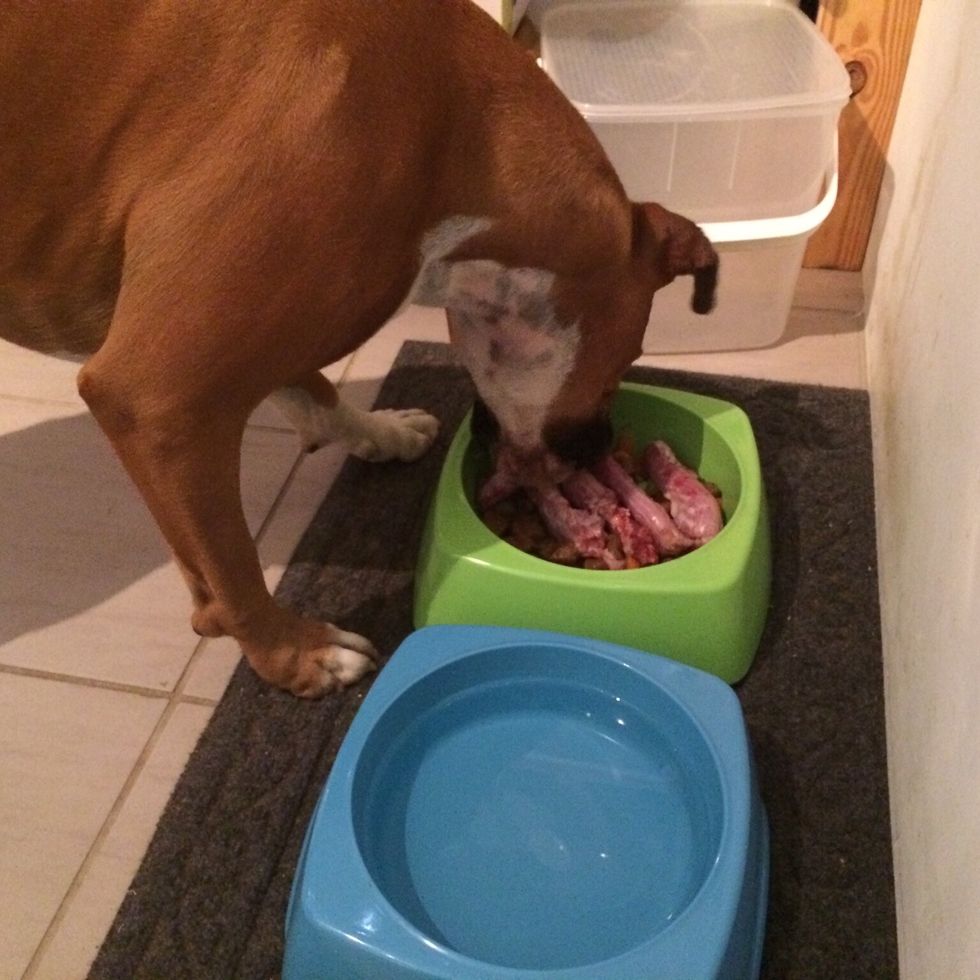 Puppy loves her veg! And the chicken necks of course! The cartilage in the necks massages the digestive tract and keeps it healthy. Gross! But healthy 😊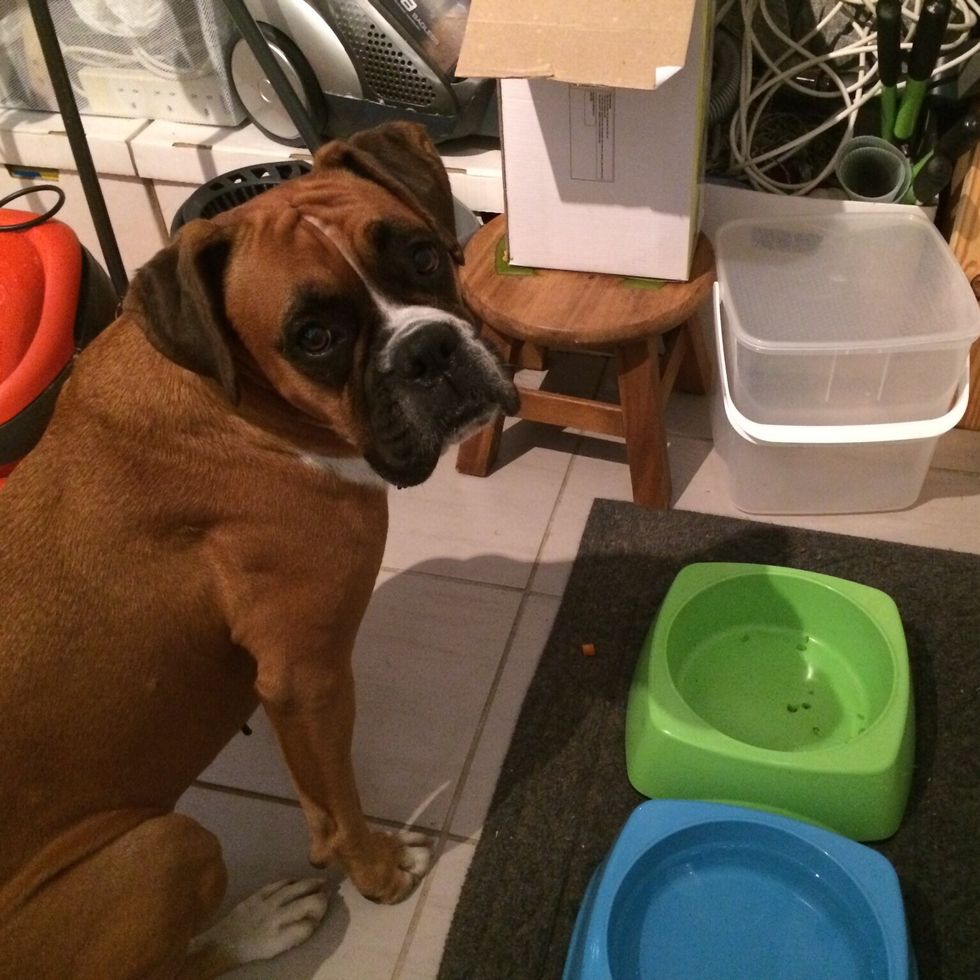 YUM! And it's helped her tummy and skin so much. Plus, she no longer eats grass at the park - a sign of needing more quality dietary fibre.
If you're going to make drastic changes to your dogs diet, make sure it happens in stages. Check with your vet first if you have any doubts, or your dog has any current health issues or special diet.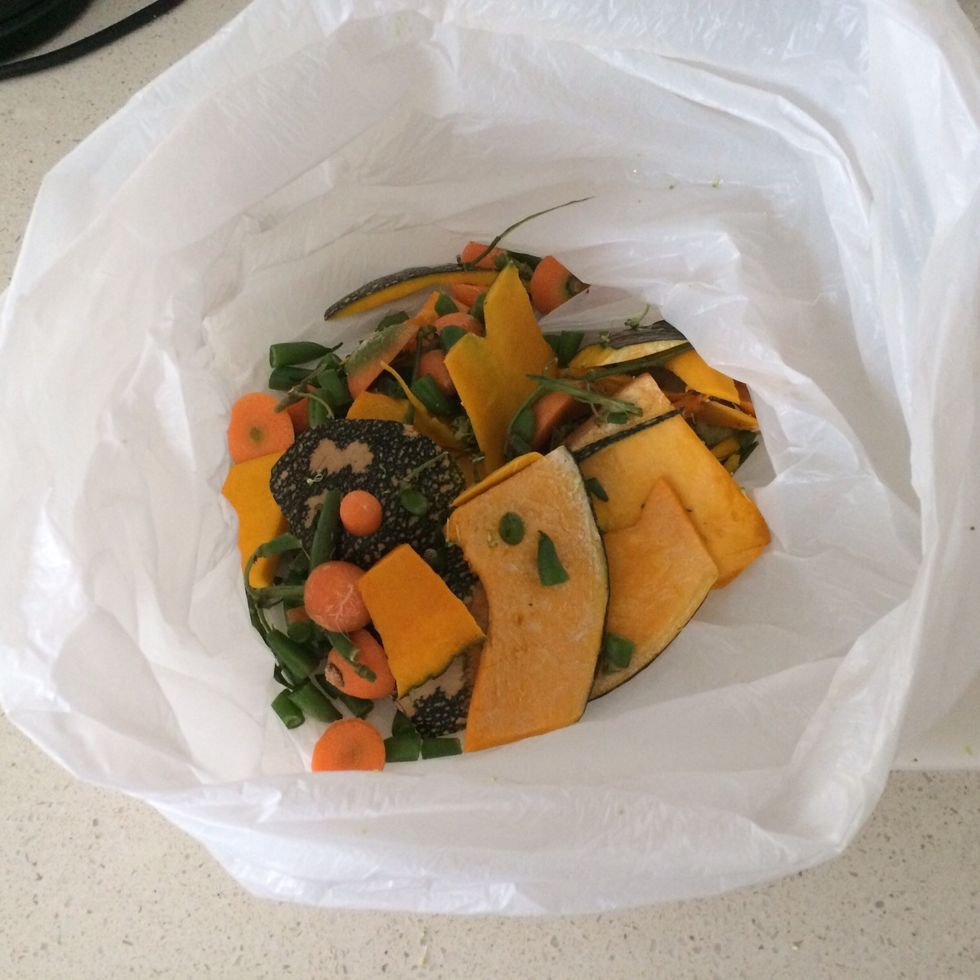 Save your off cuts for the compost heap - or piglet if you have one of those!
Vegetables, meats, eggs, tuna
Steamer - OR - pan, sieve and lid
Food bags - freezer and microwave safe
Chopping board and knife
Finding Home
London girl, building a life in Australia with whatever I can find! \nAll of these home projects are suitable for rental properties.