Users can store their private captures in a safe place, which is tucked away in the main interface.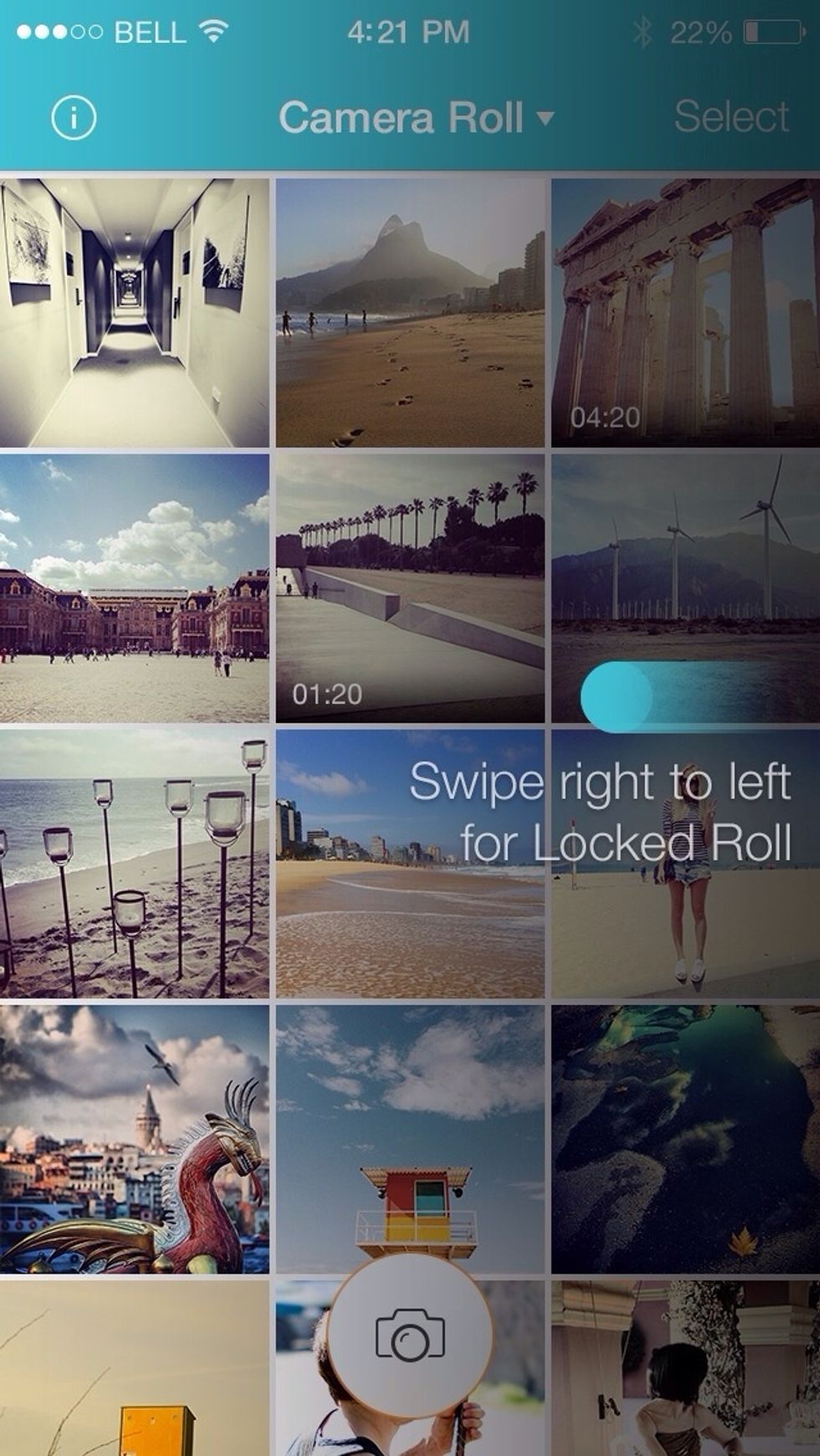 Swiping left on the app's Camera Roll brings up the Locked Roll.
Captures can be sent here but once locked, it can only be opened on entering a password (In-App Purchase)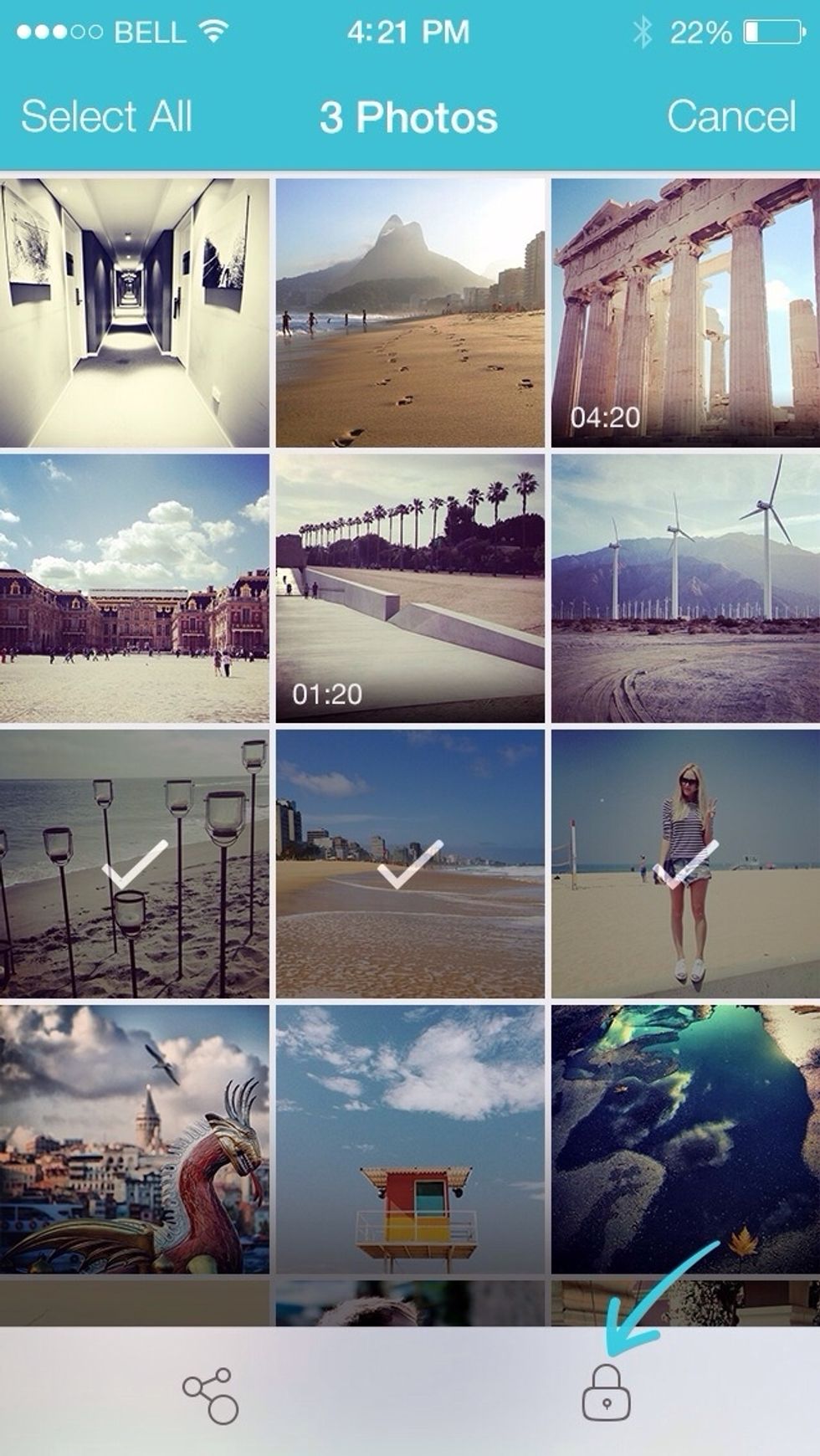 Select the photos you want to lock and then tap on the lock button on the bottom.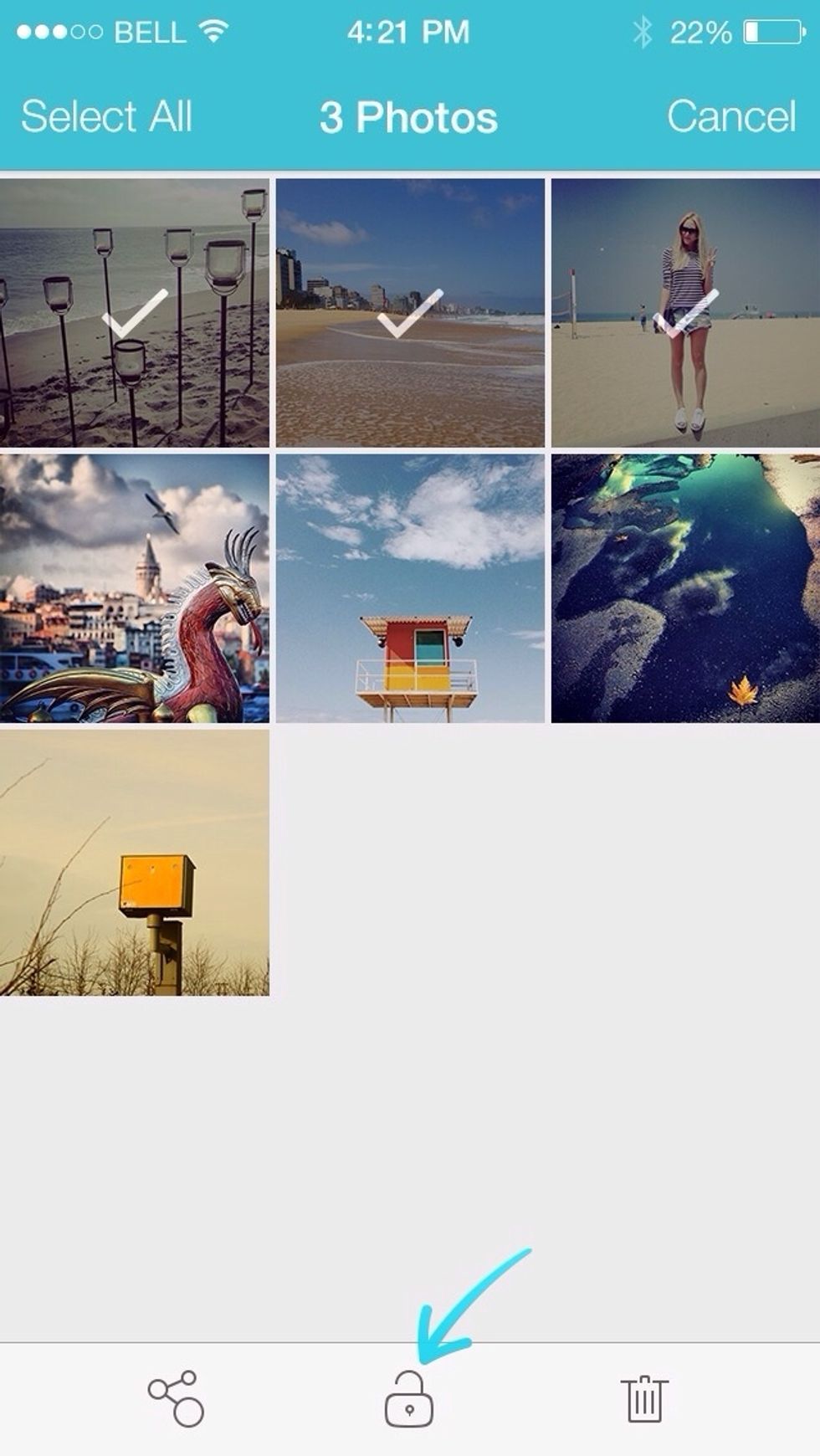 To unlock, select the photos and then tap on 'unlock'. The photos will now appear in Camera Roll library.
The creator of this guide has not included tools