Guided Access helps individuals stay focused on one app. It allows the parent or teacher to limit the iPad or other iOS device to one app by temporarily disabling the Home button.
21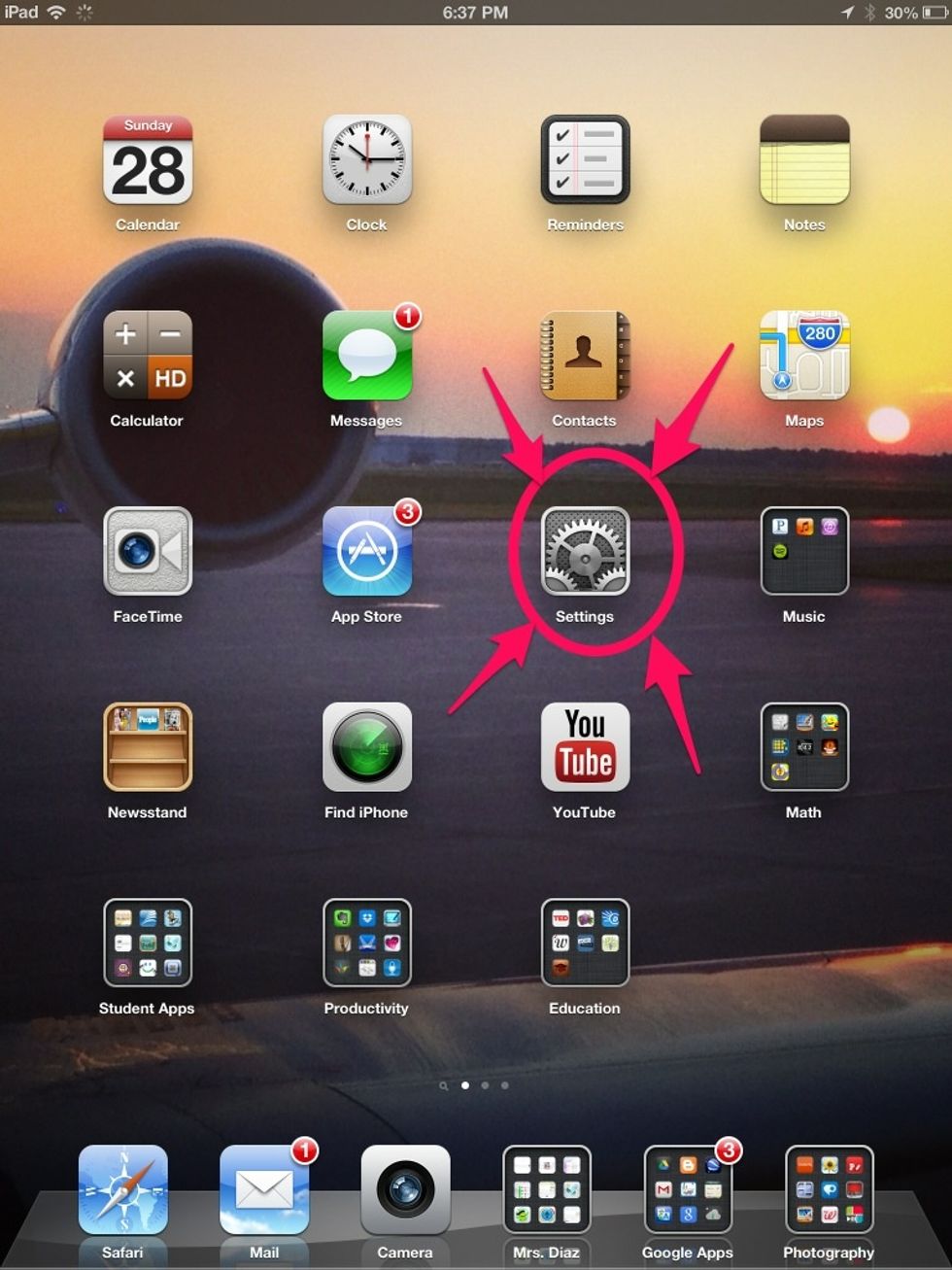 Tap Settings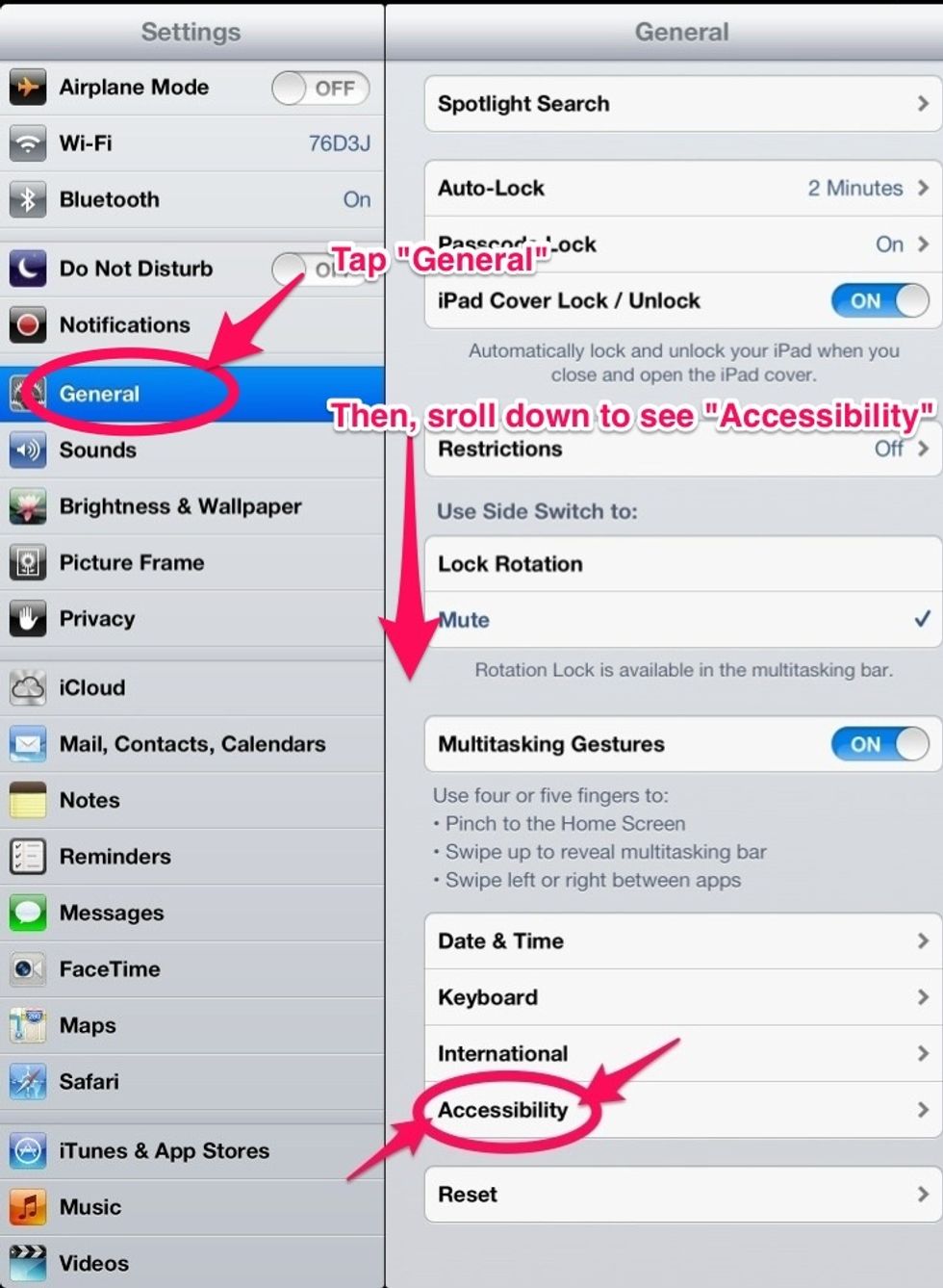 Tap "General" and scroll down until you see "Accessibility"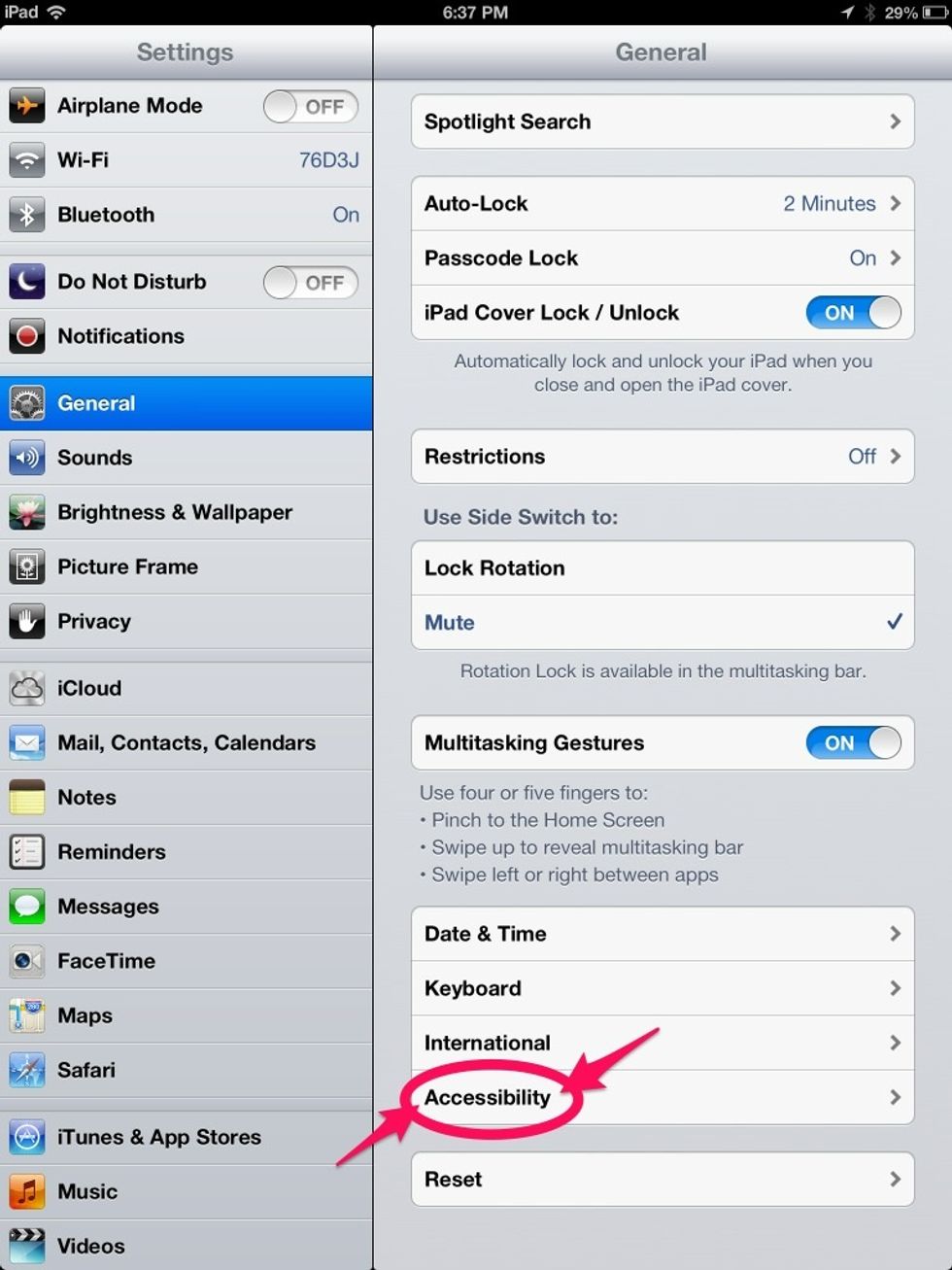 Tap "Accessibility"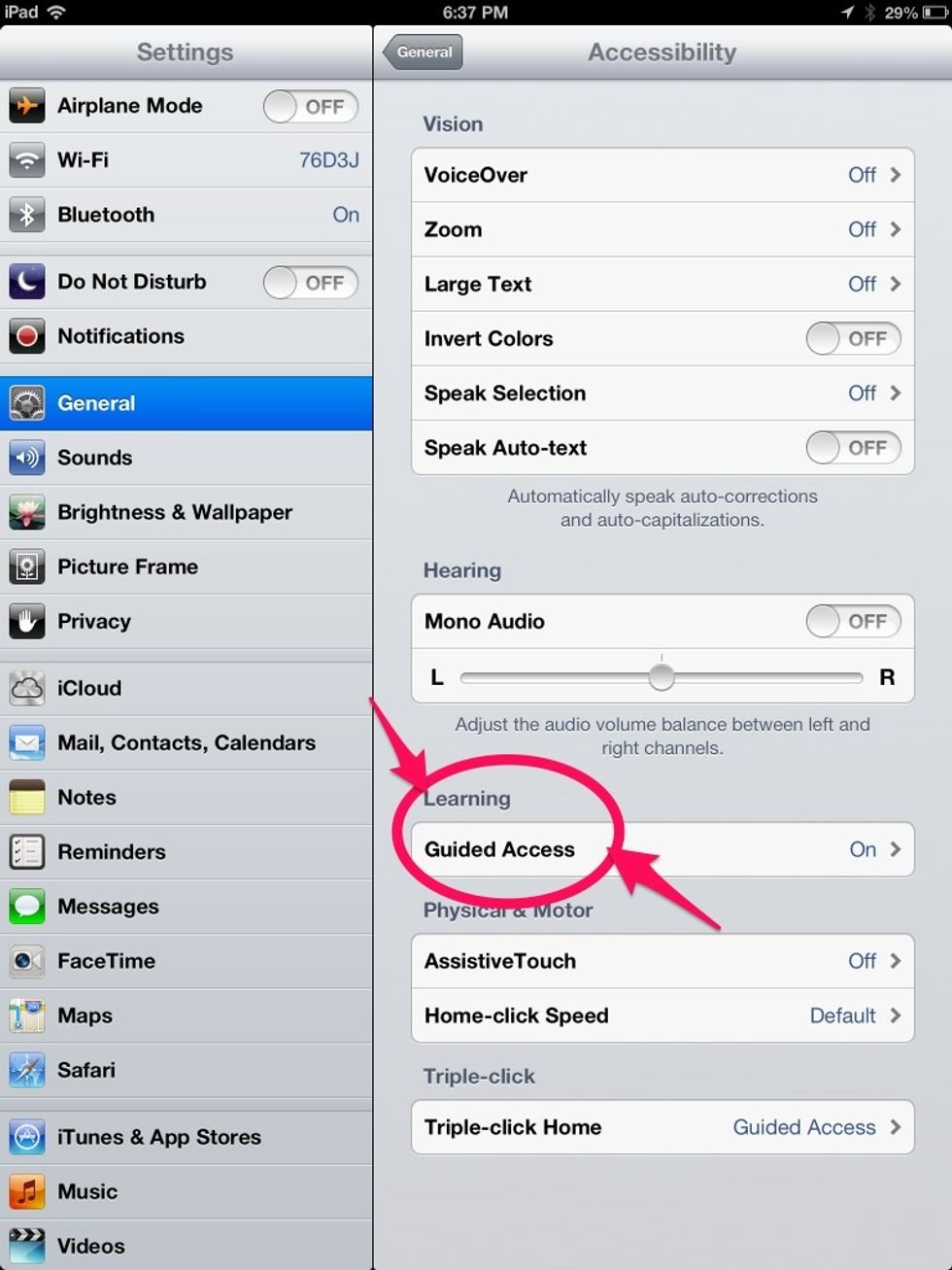 Scroll down if necessary to tap "Guided Access"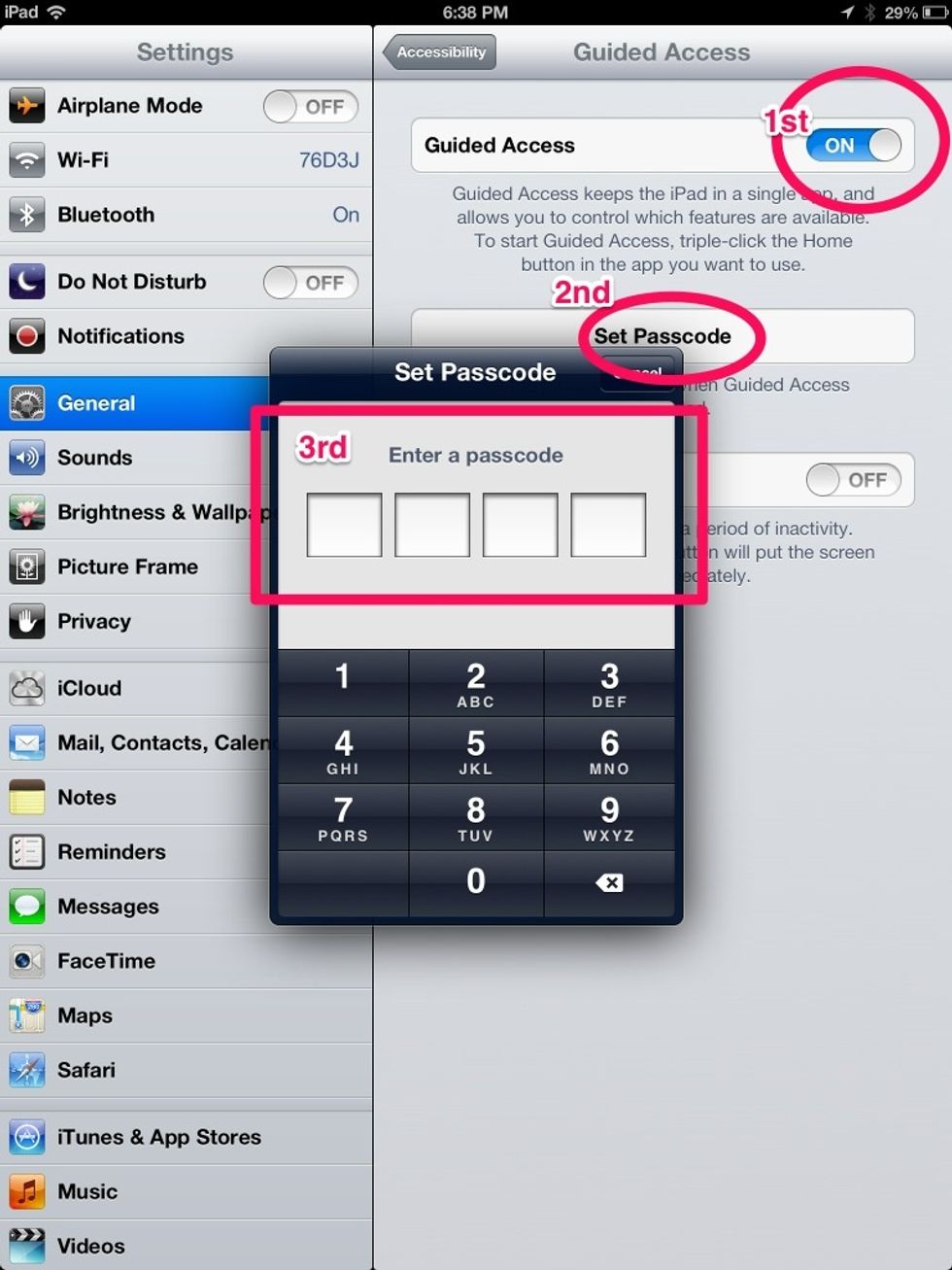 First, turn "Guided Access" ON. Second, tap "Set Passcode". Third, enter a 4 digit Passcode. Remember your Passcode. It will require you to enter it again. Click the "Home" button to exit.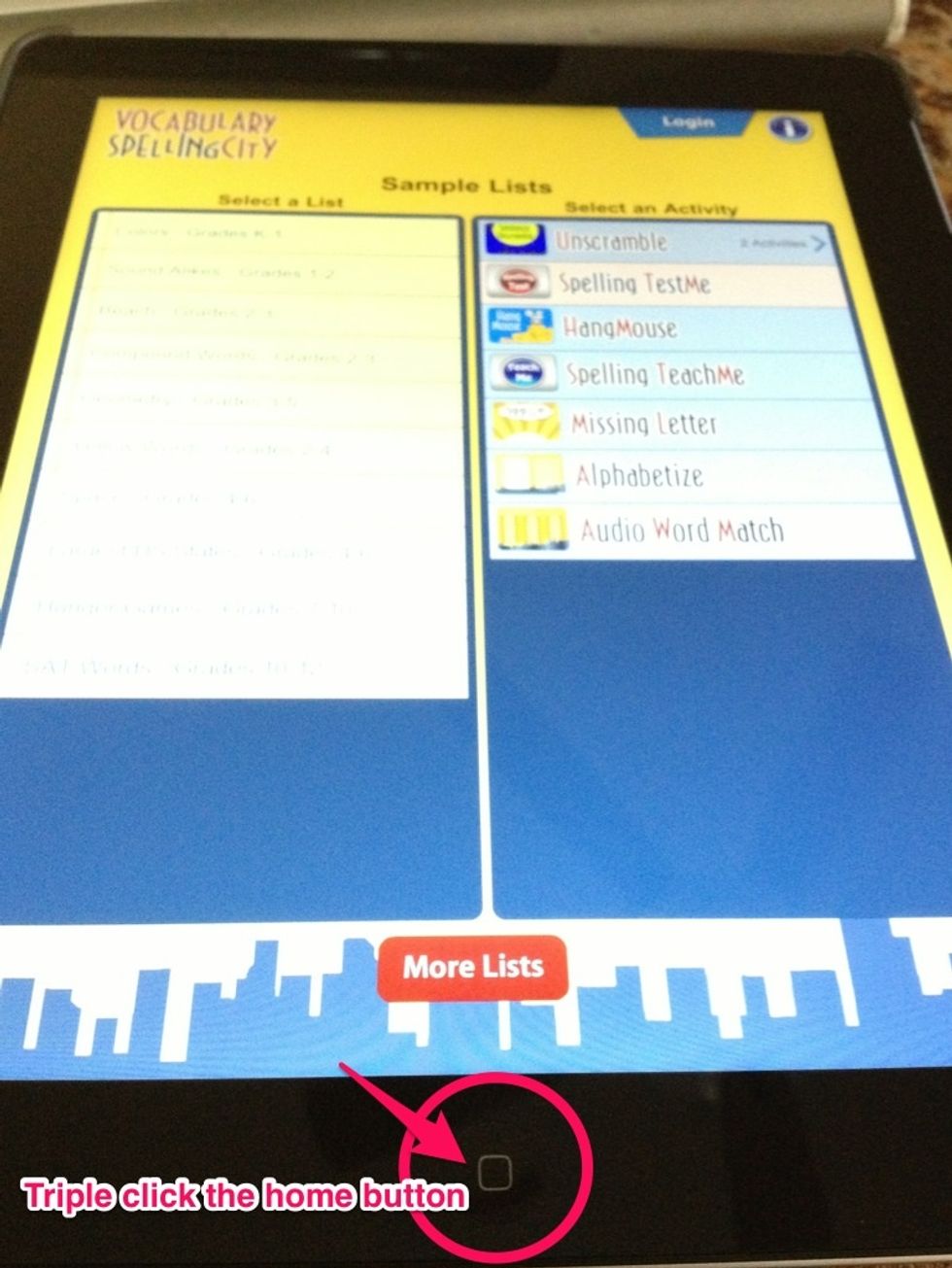 Open the app that you want the kids to work in. I've opened the app, Vocabulary Spelling City. Once your app is open, triple click the Home button.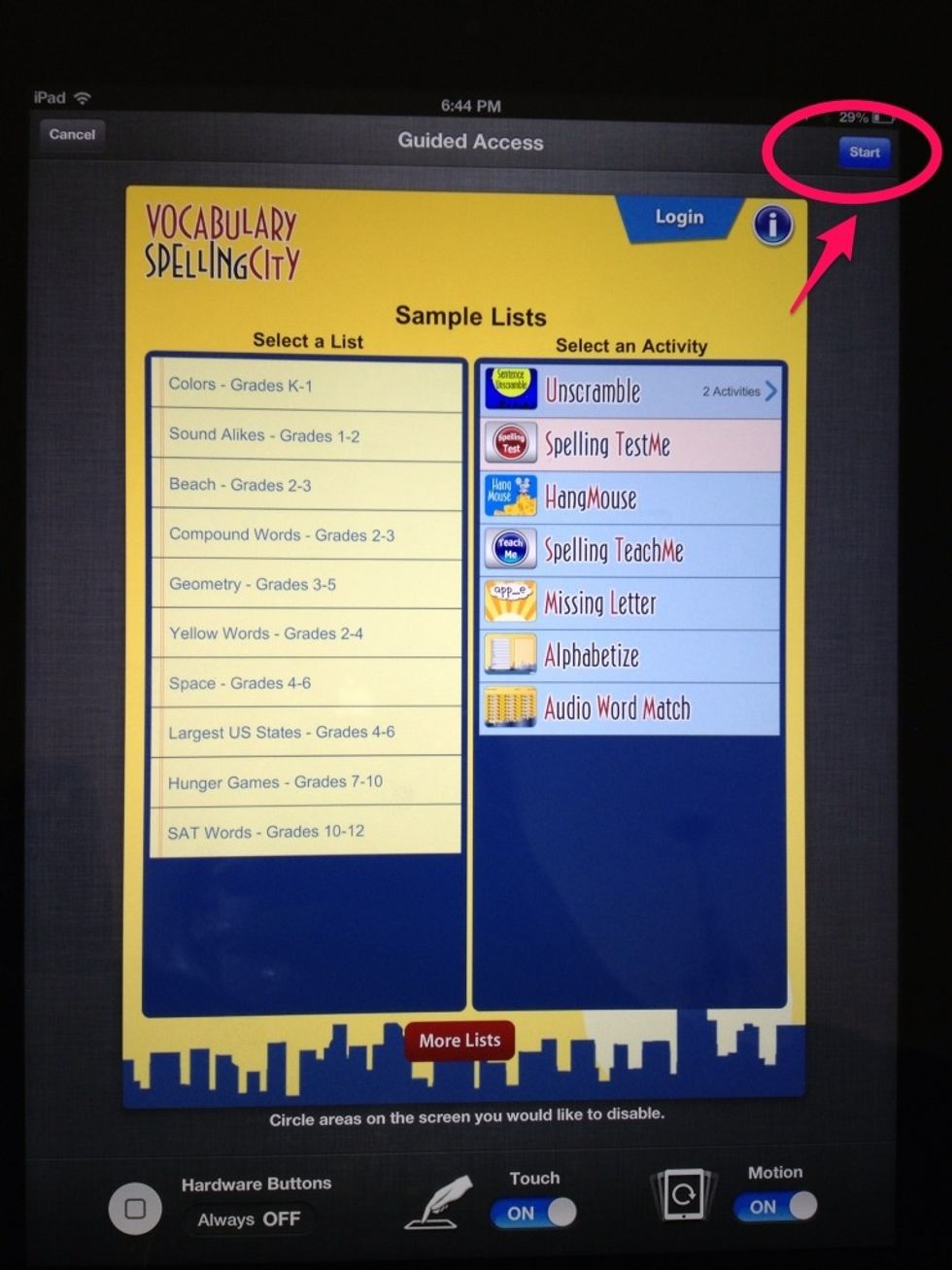 When you triple clicked the Home button, it opened up Guided Access. Tap "Start" in the upper right hand corner.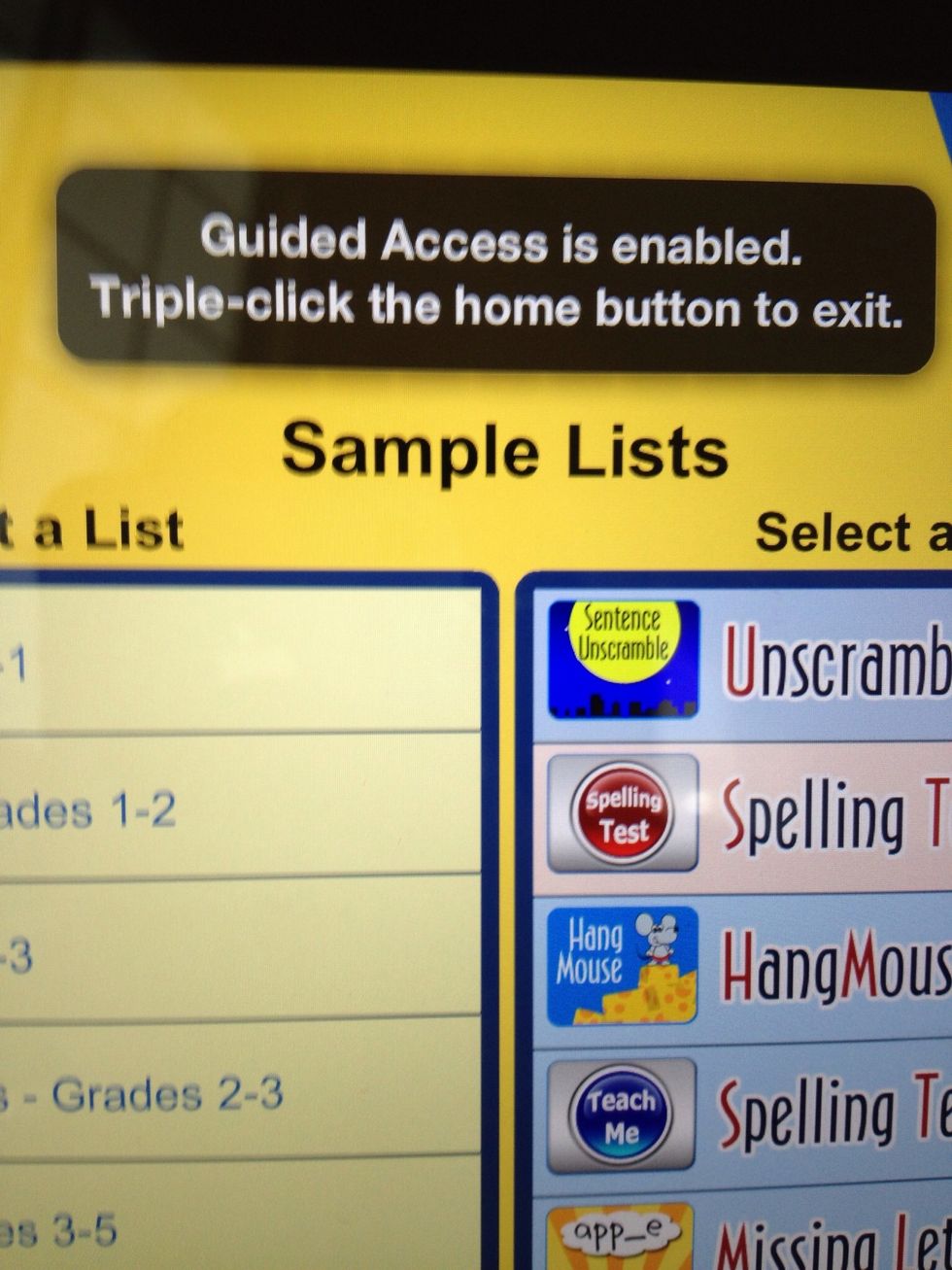 Guided Access is enabled. Now, your child/student may work in the app but will not be able to press the Home button to exit.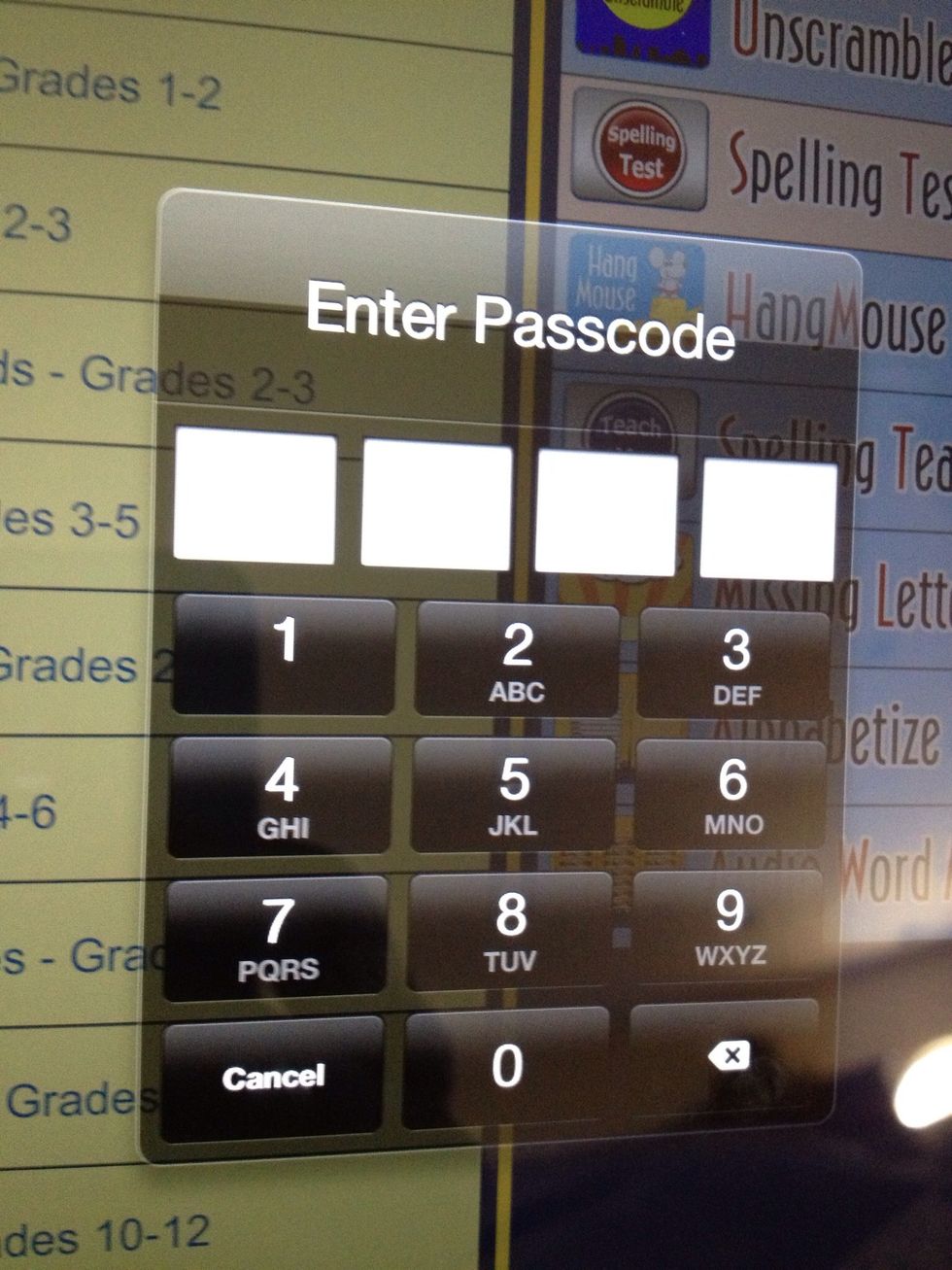 When finished with the app, you or the student may triple click the Home button to exit. You will be prompted to enter the passcode. Enter the Passcode to disable Guided Access. Press "End".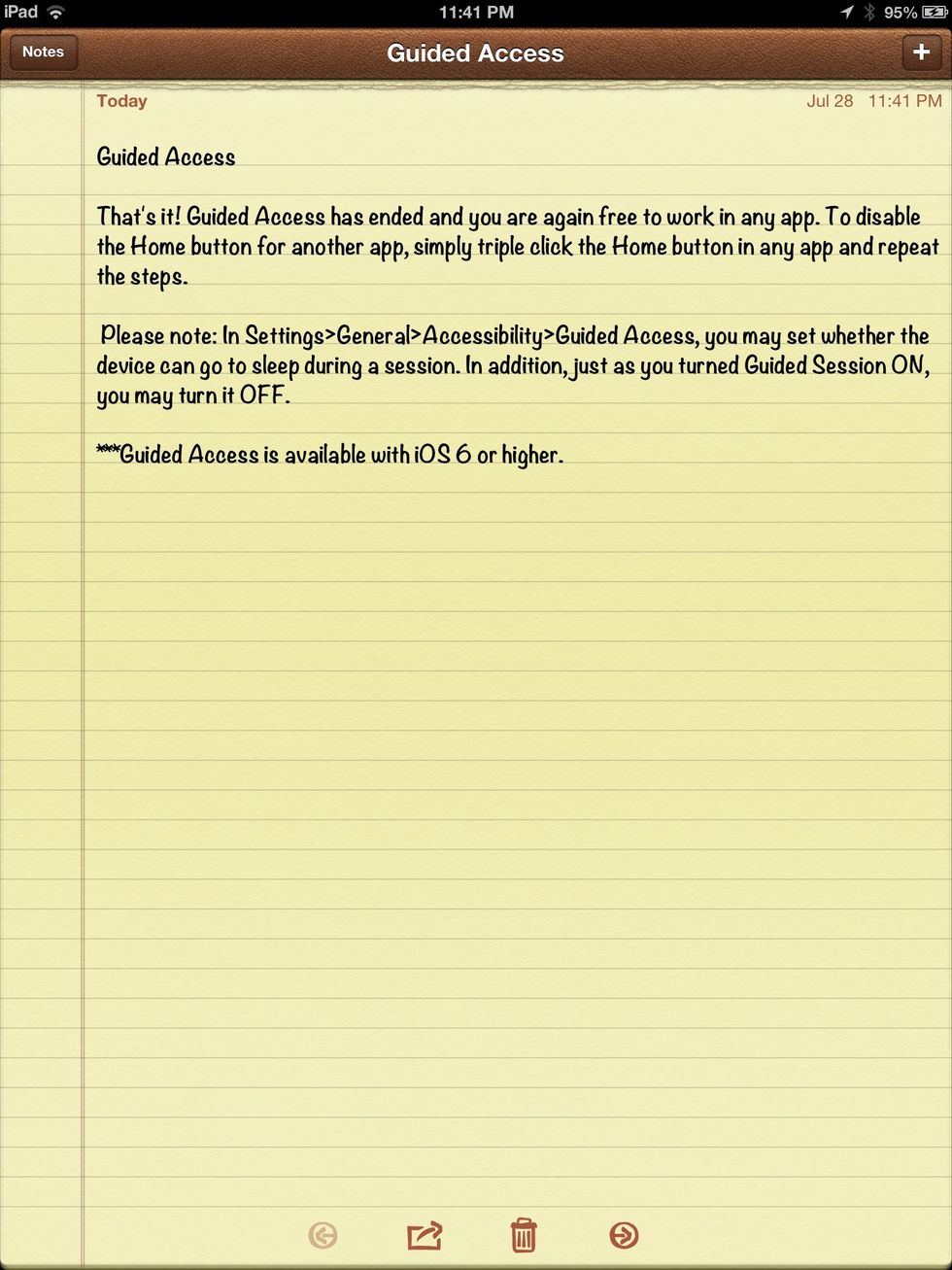 The creator of this guide has not included tools