How to load your newly created font into a drawing app
Learn to load your new font in an app
30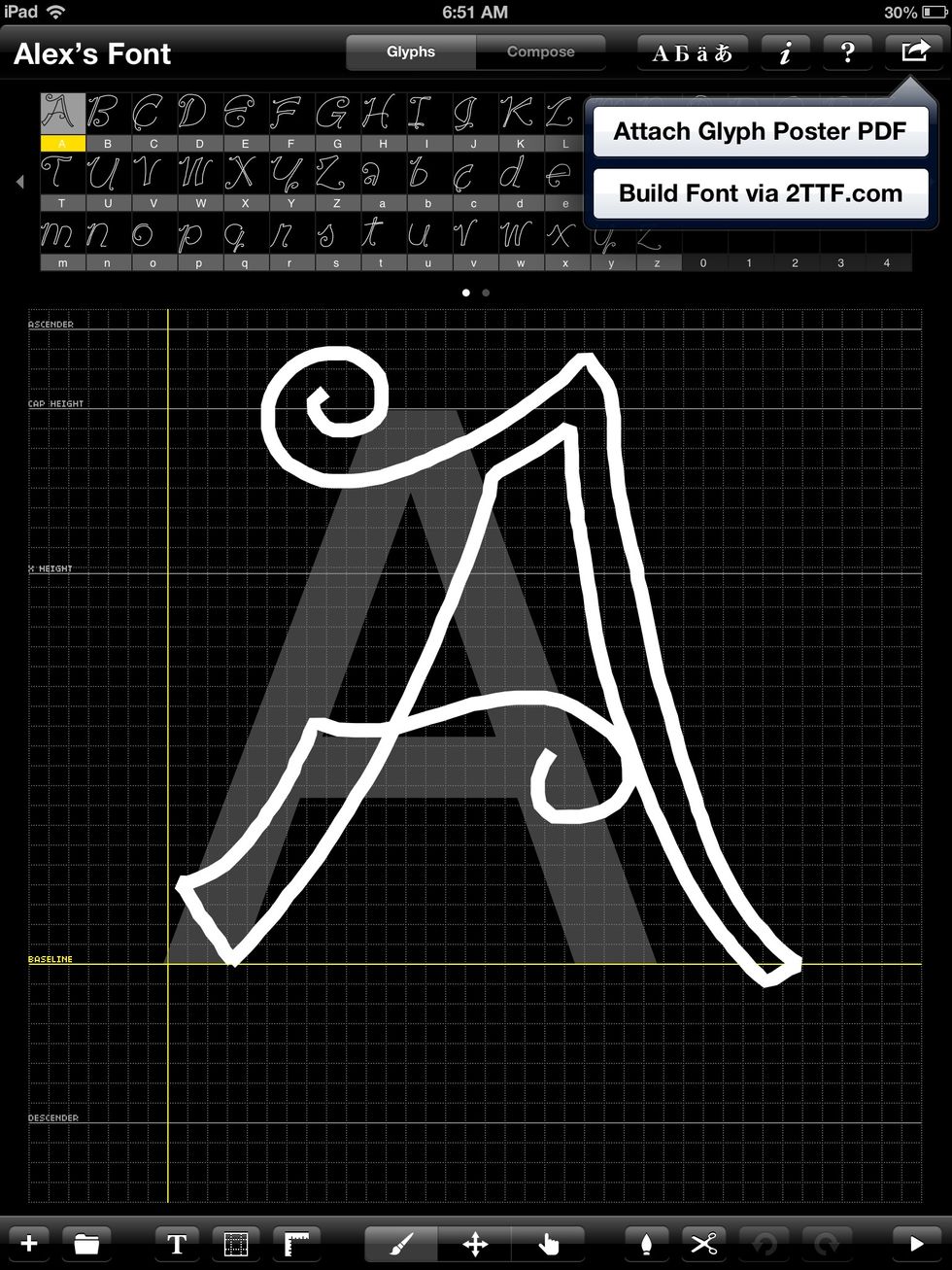 After you created your new font in iFontMaker, export it as "Build Font via 2TTF.com".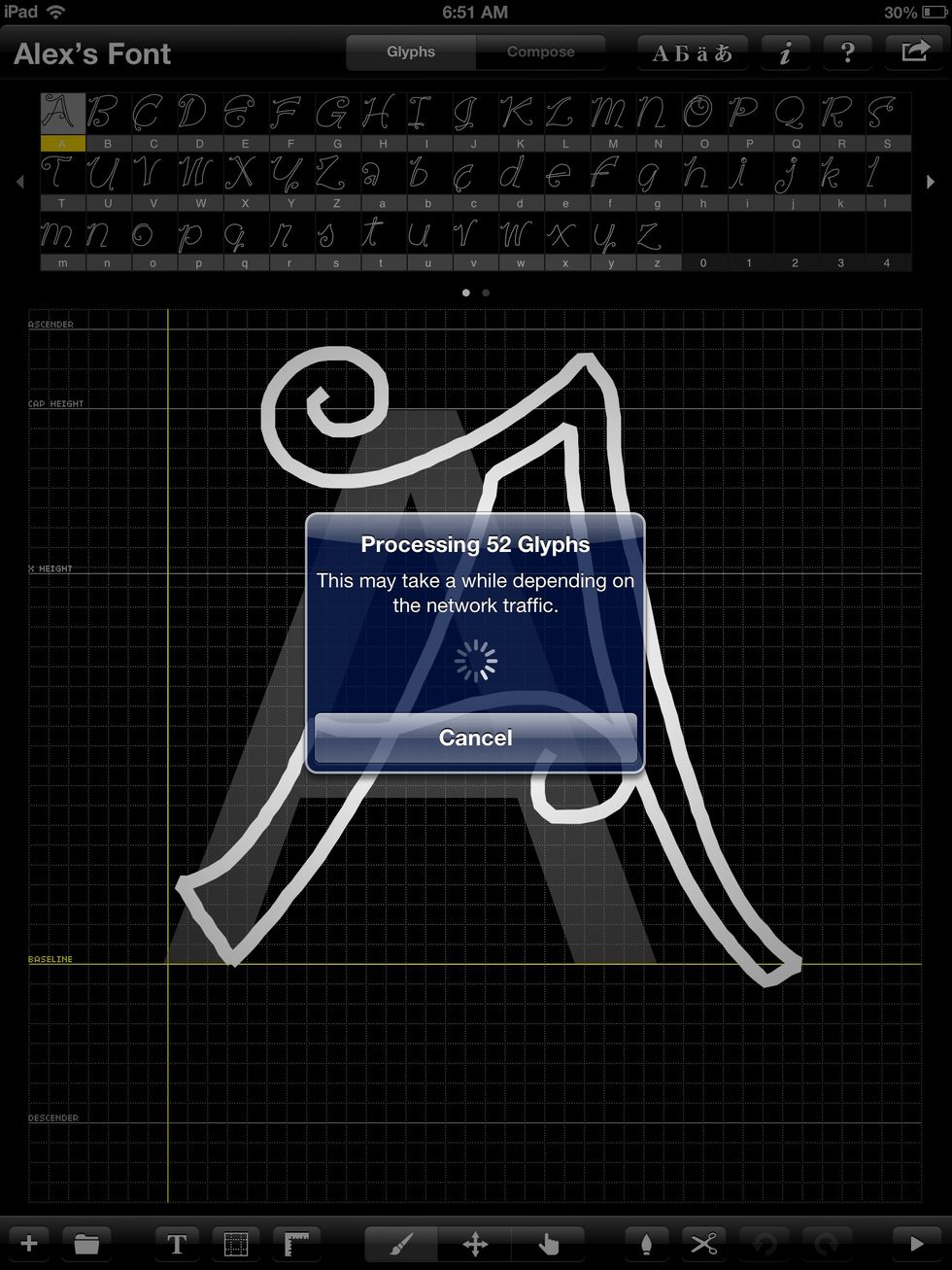 Once it's done processing...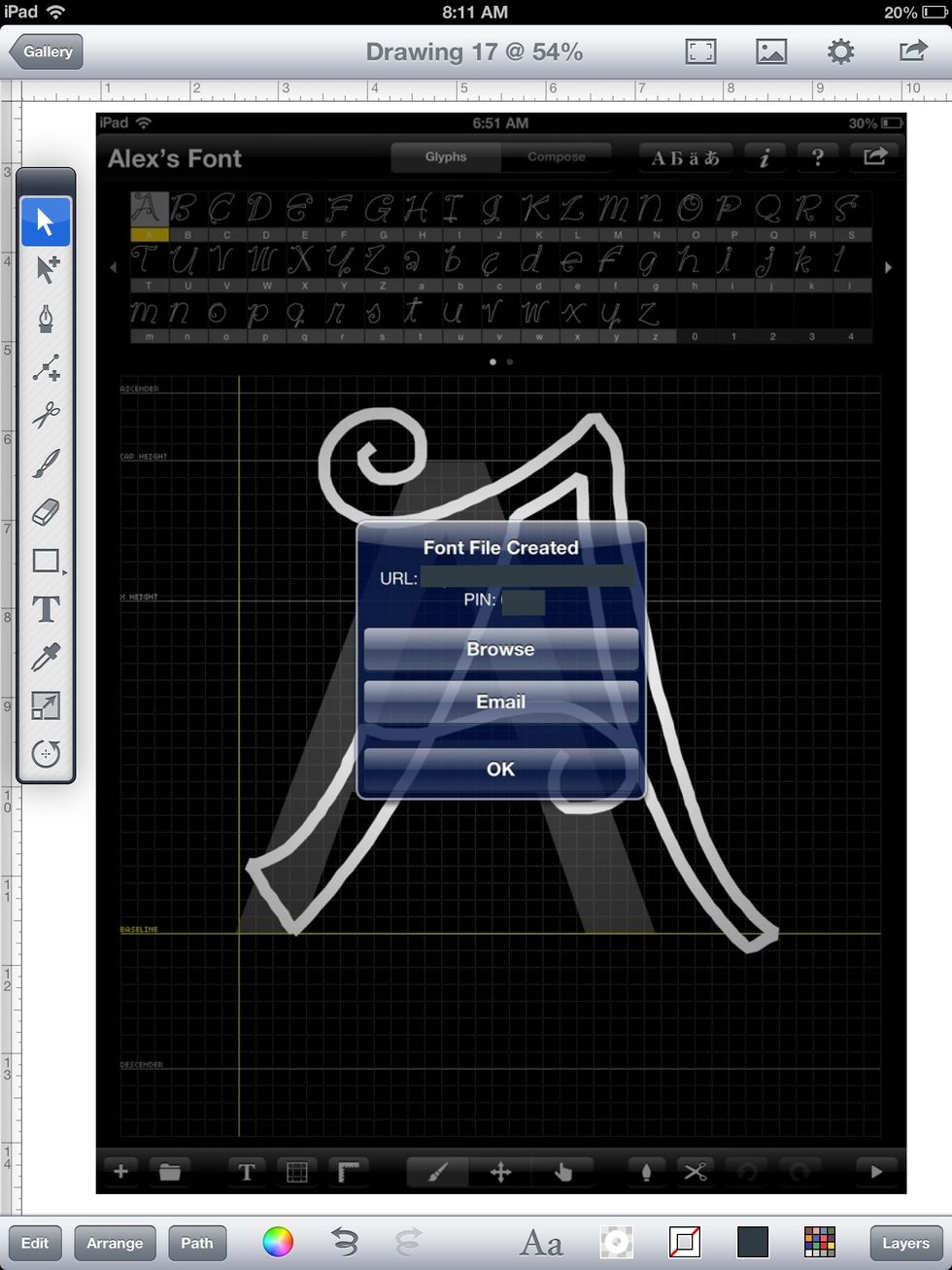 ...tap "Browse".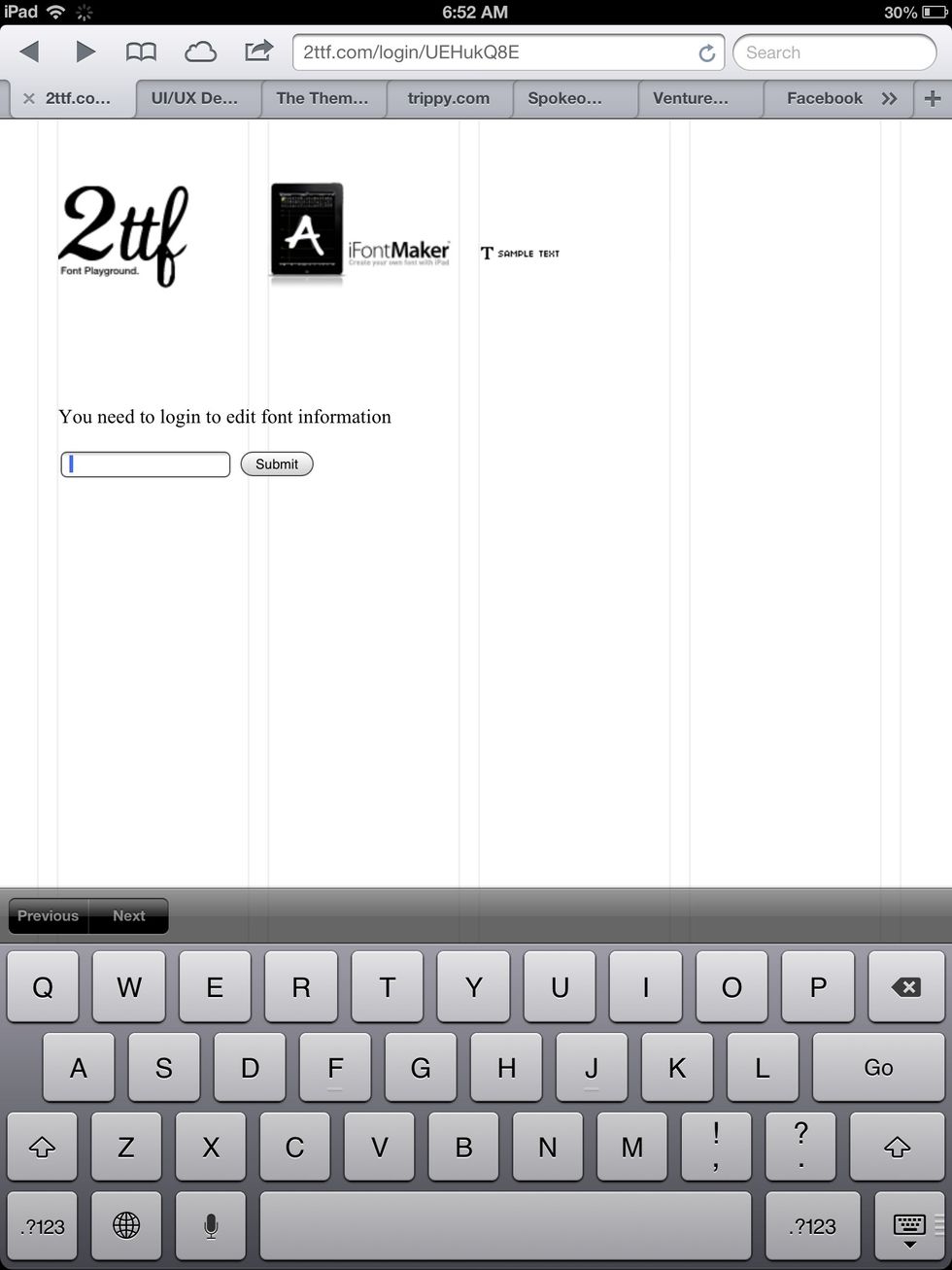 If the iPad has not added your 4-digit PIN automatically in the box, type it yourself.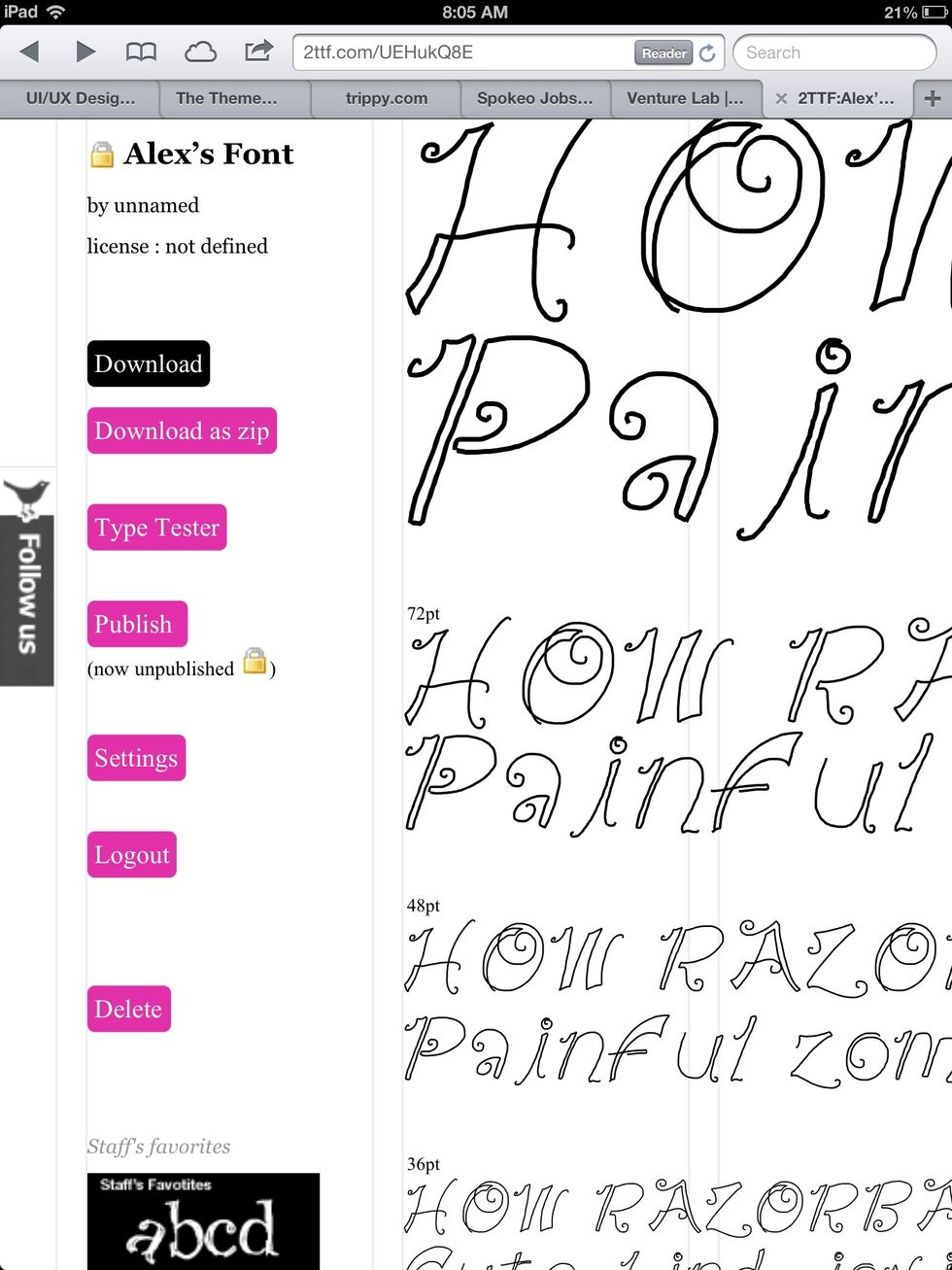 Tap "Download".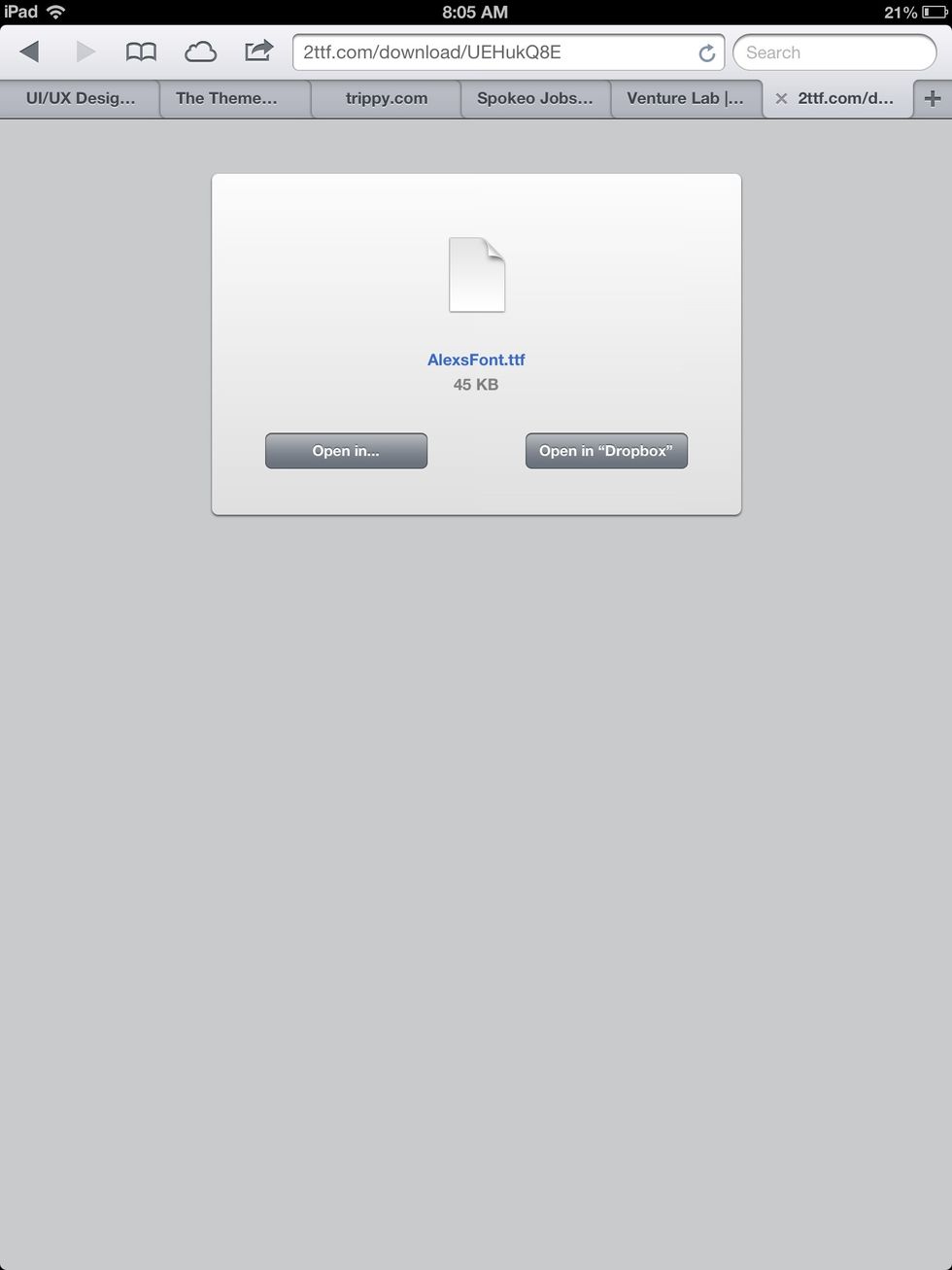 Open it in your Dropbox, free cloud based digital storage. If you don't have Dropbox, download the app and open a new account. It's free!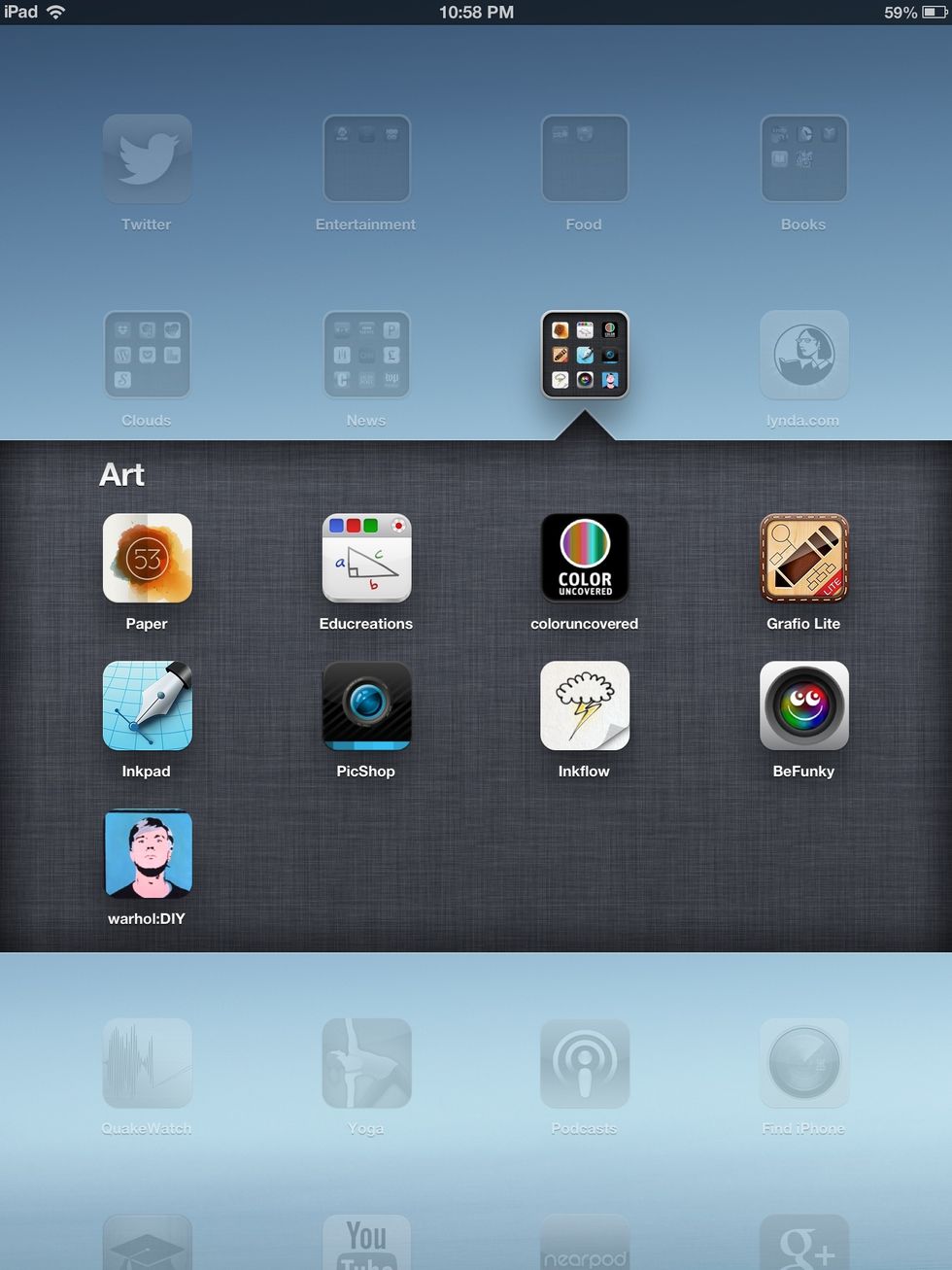 Purchase, download and open Inkpad.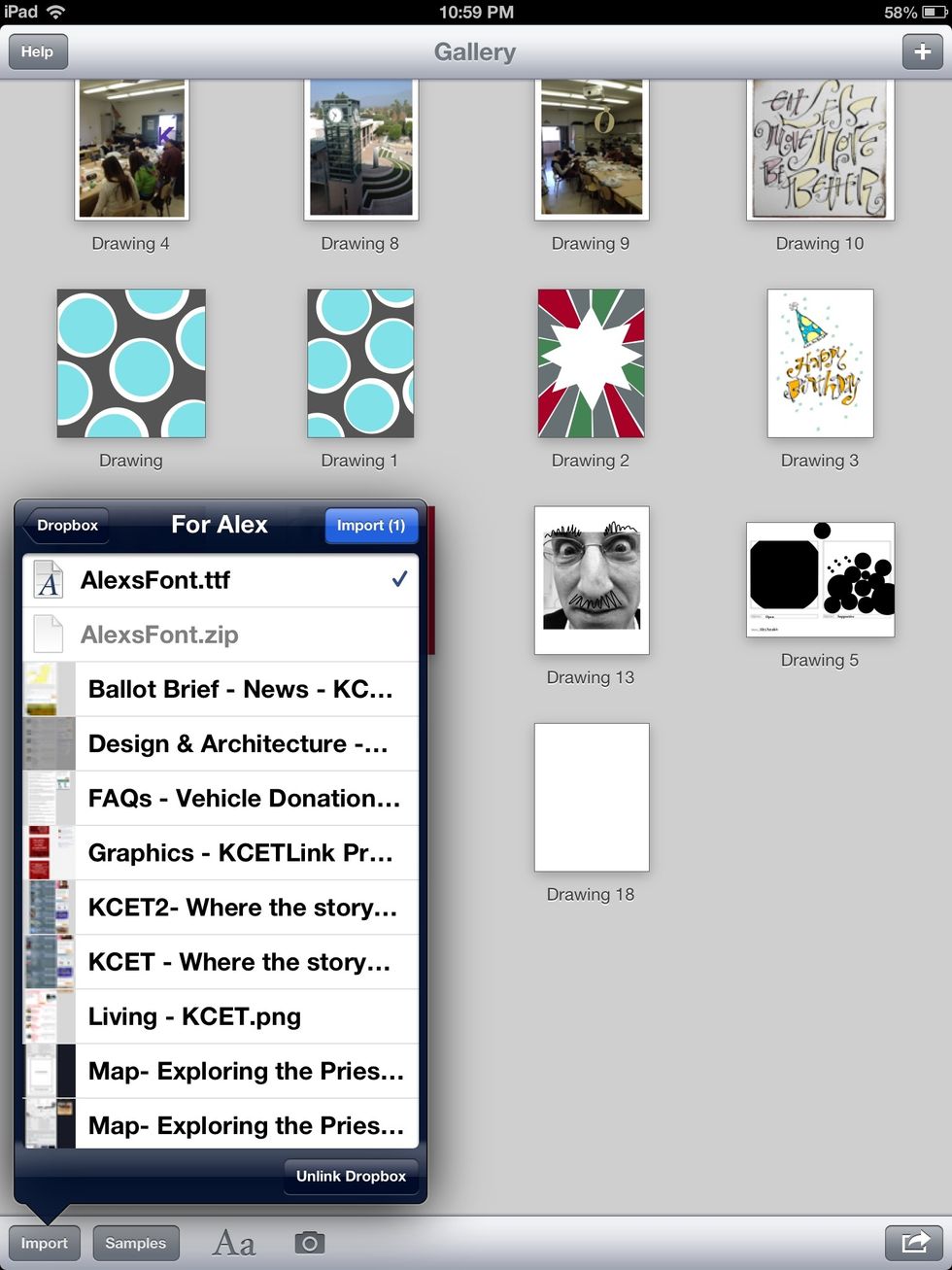 Tap "Import" located in the lower left corner. Link your iPad to your Dropbox. Locate your font in your Dropbox. Tap your font which ends in ".ttf". Tap the blue "Import" button.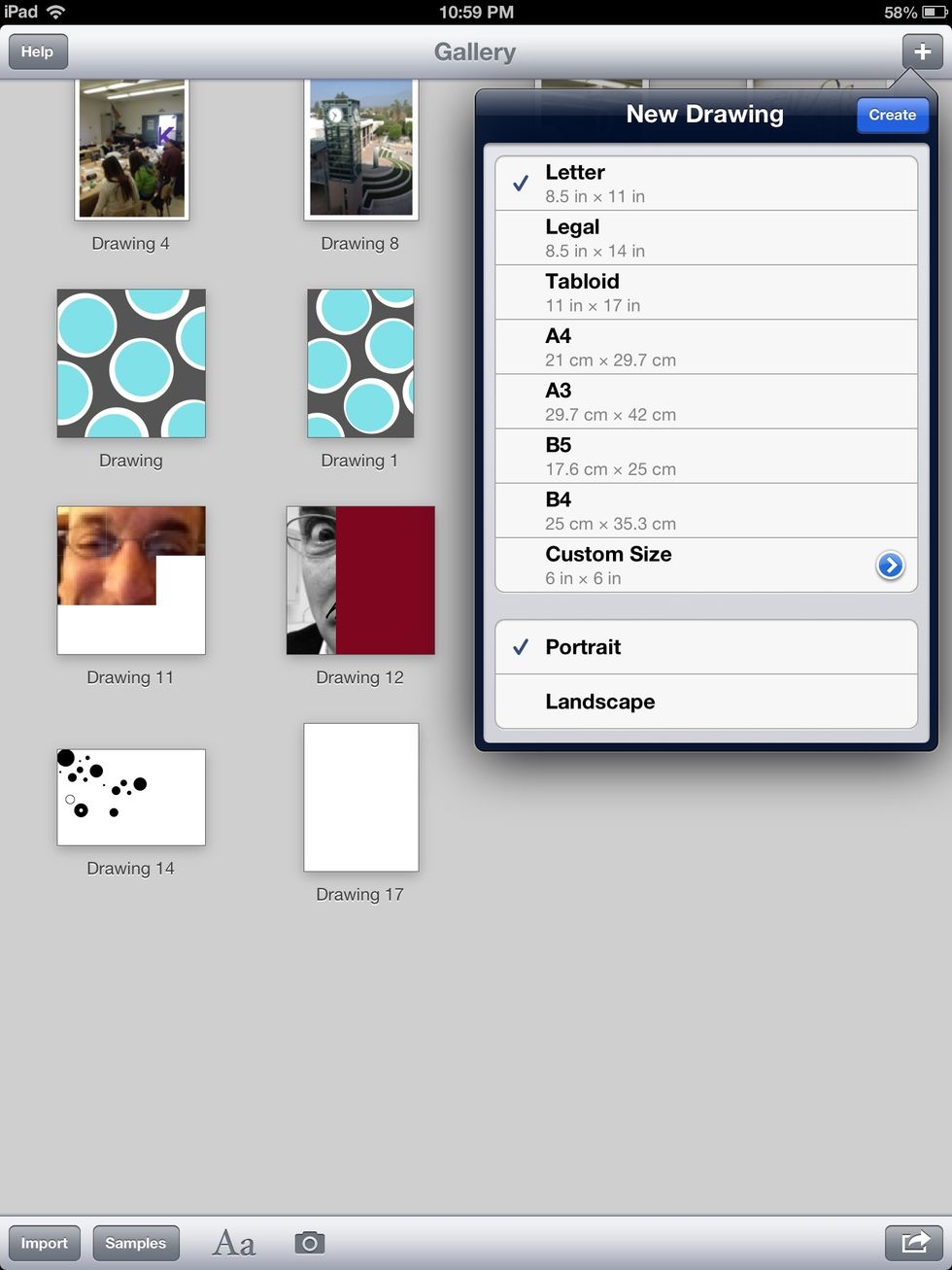 Open a new document in Inkpad by tapping the "+" sign at the upper right corner. Select your document size. Tap "Create".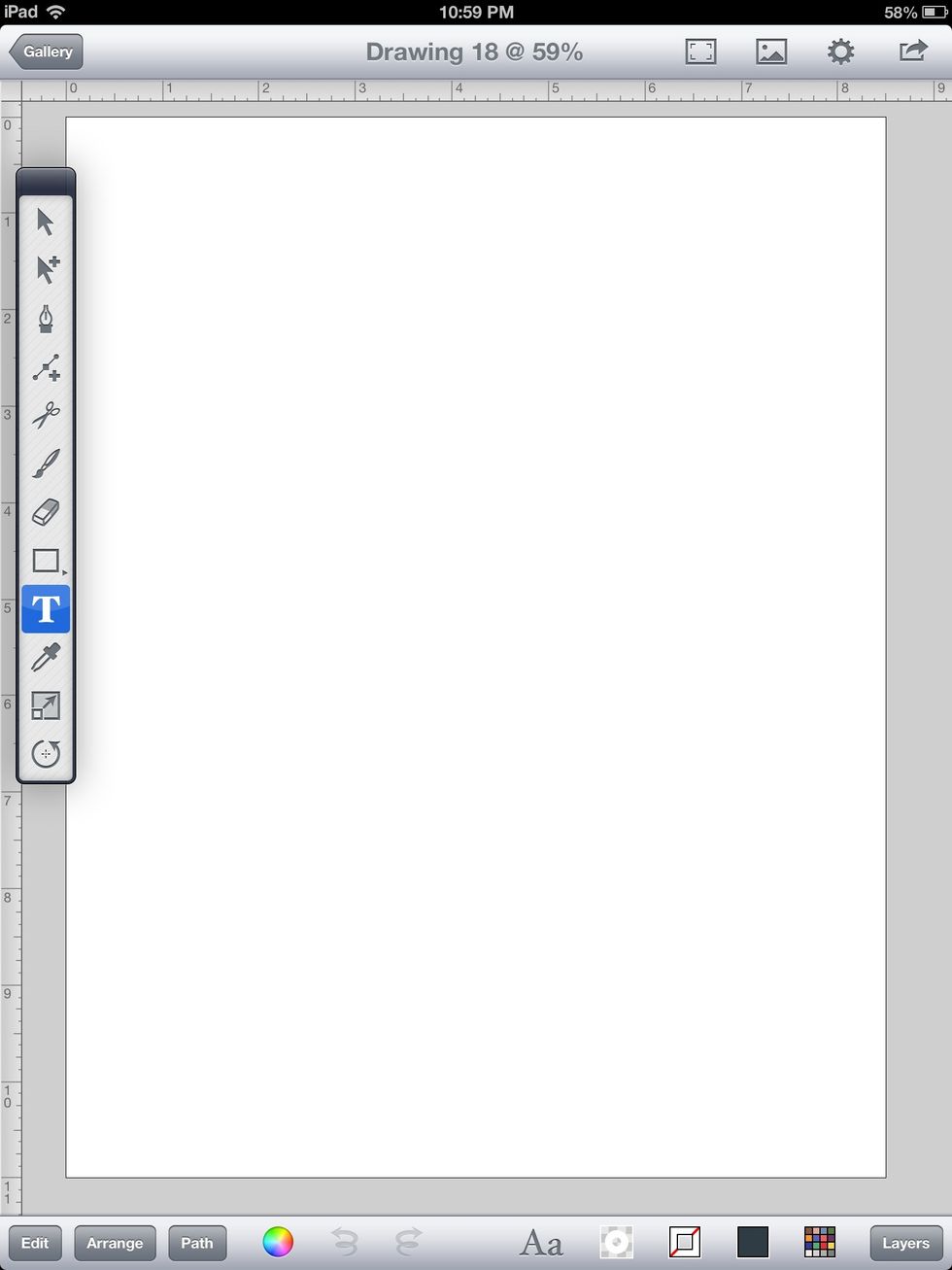 In the vertical toolbar tap the type tool which is the bold capital 'T'.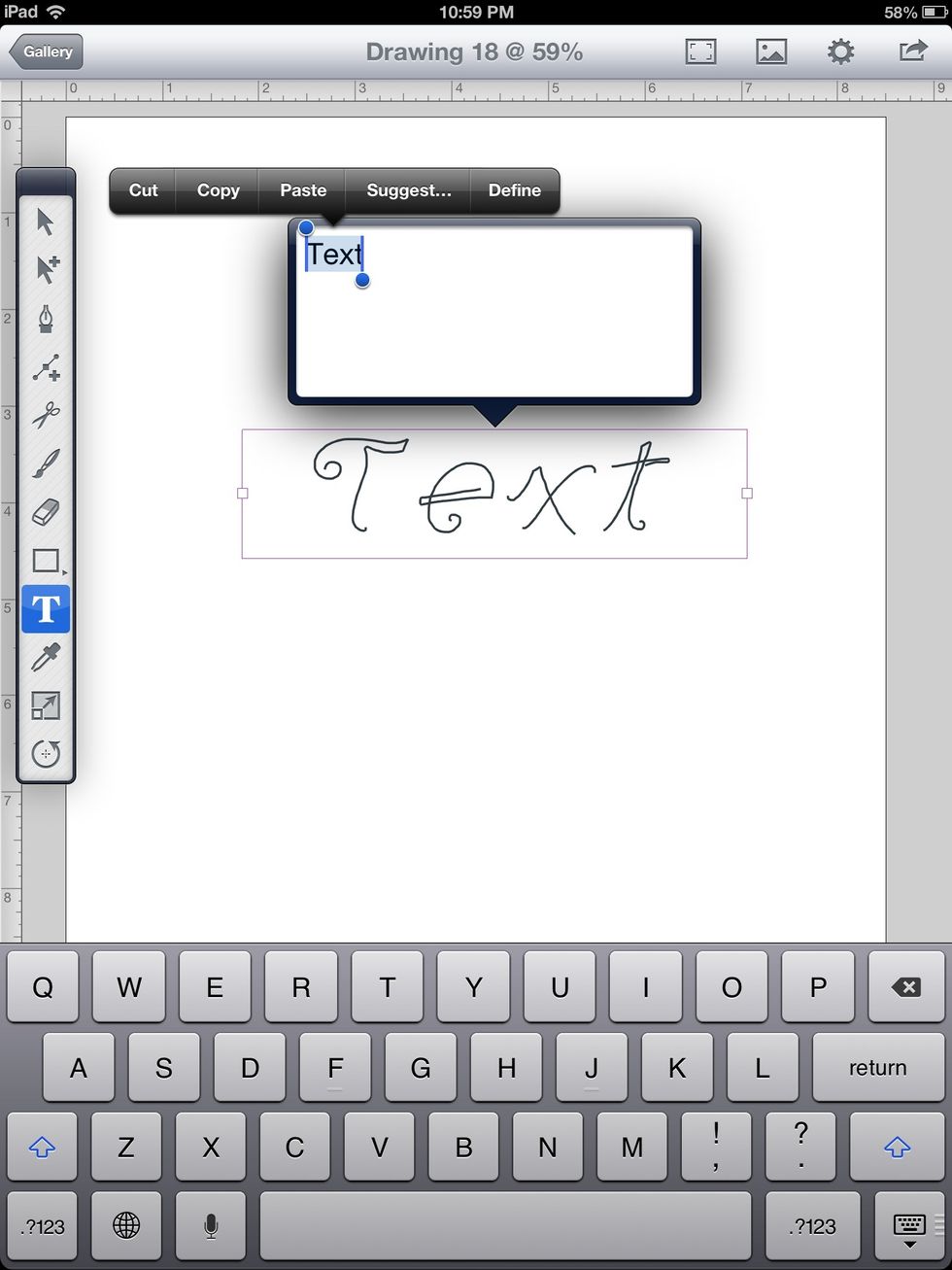 With your finger draw a rectangular shape. By default Inkpad will fill the text box with the word "text" using your new font. Delete "text" and type your words. Adjust font size and color.
Enough said.
iPad
Dropbox app and account
Inkpad app
iFontMaker app