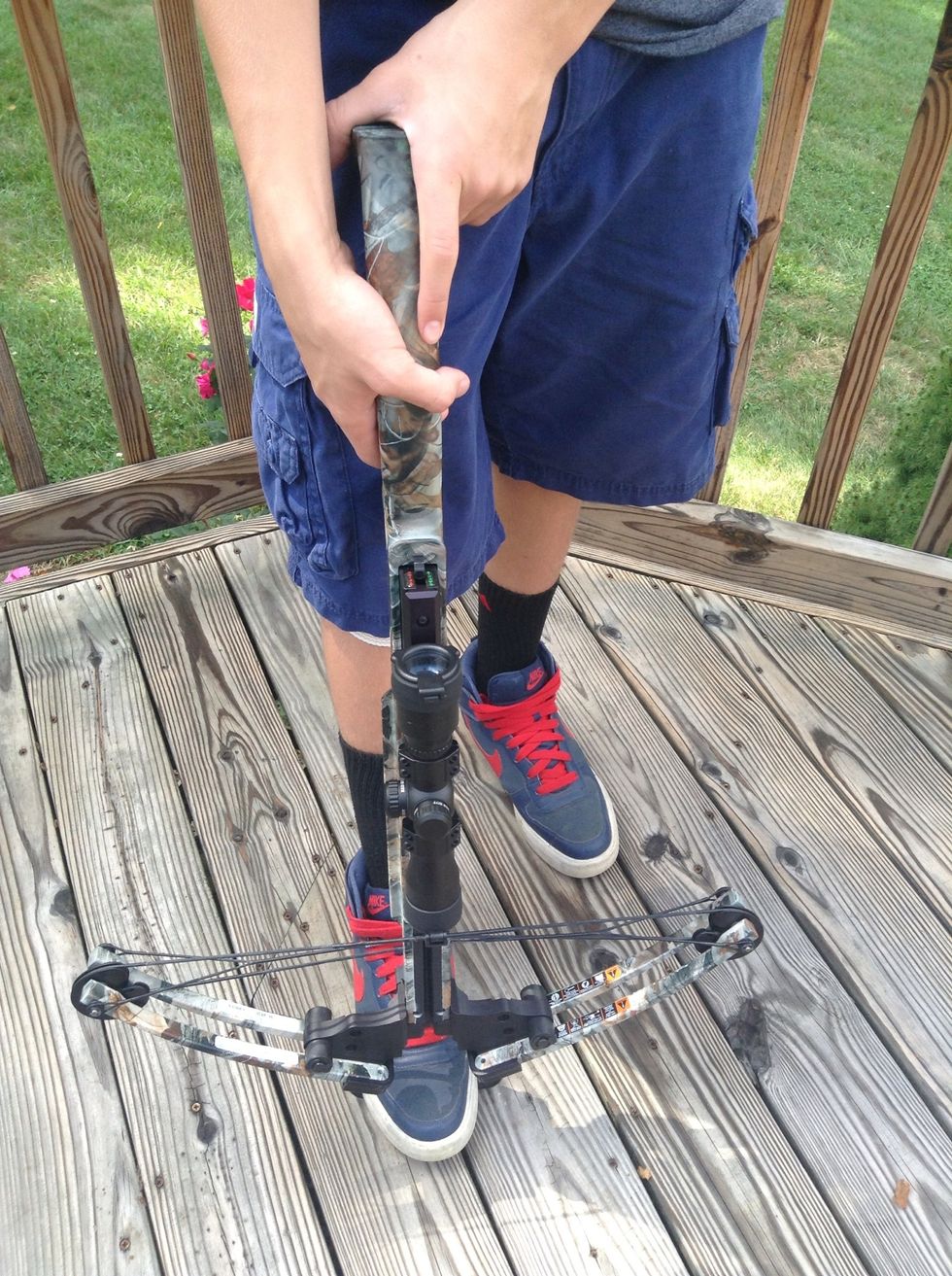 Place the stirrup under your foot and rest the bow against your leg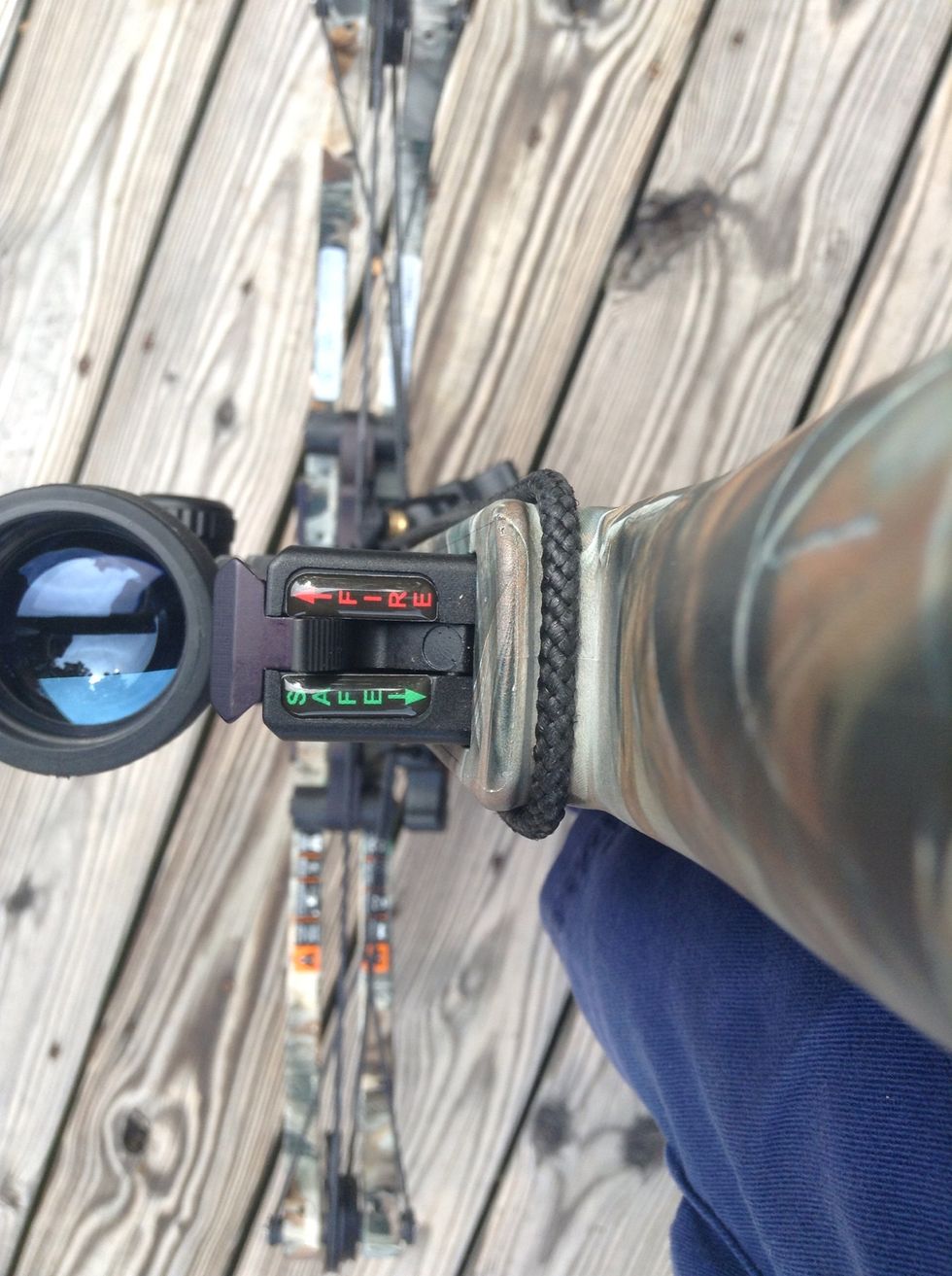 Place the cocking string in the groove so it doesn't move
Place the hooks of the cocking strings on the main string close to the base of the bow.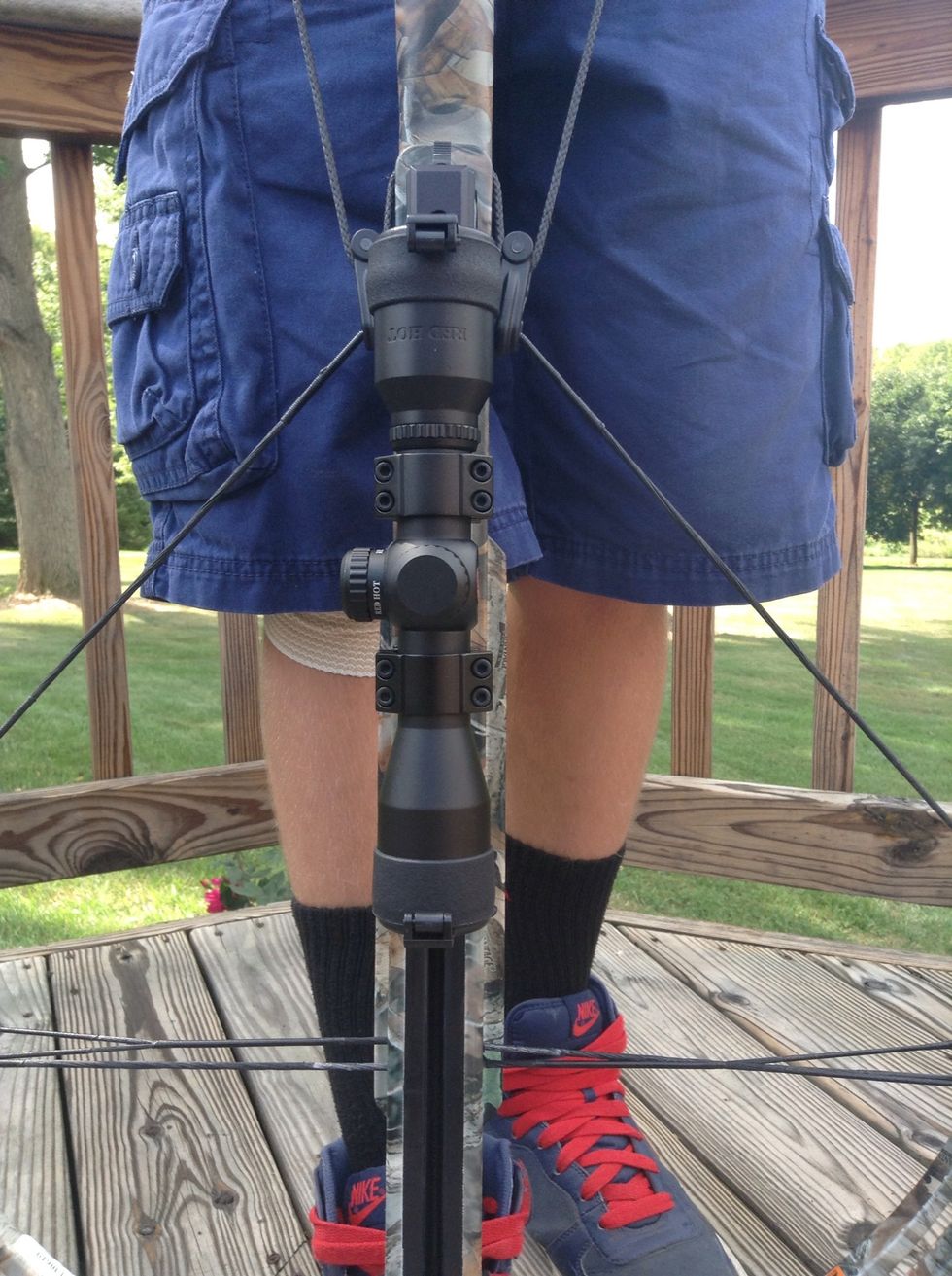 Pull them till they click
Take your arrow that says "this vane down"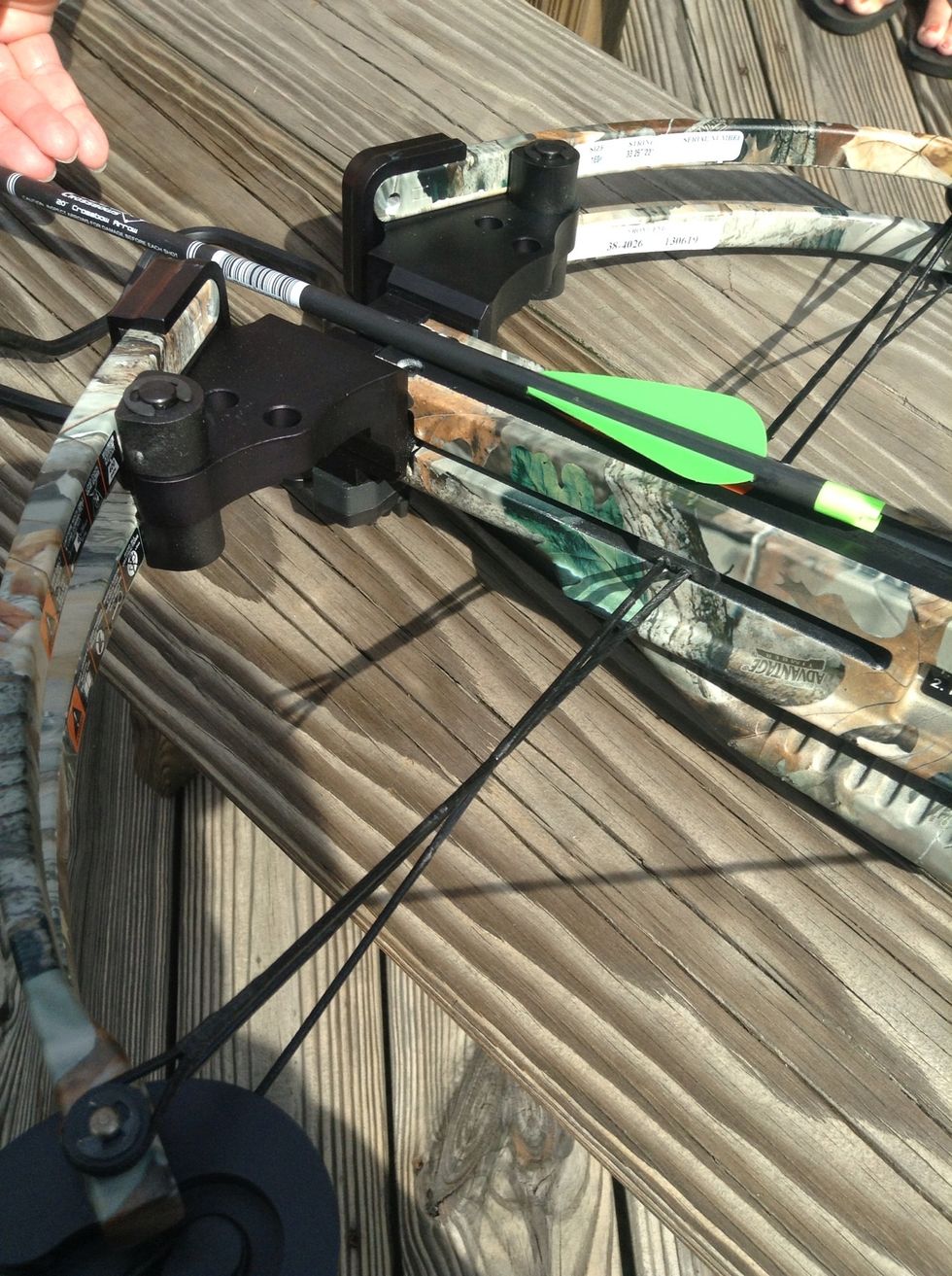 Place it in the groove of the crossbow
Slide it back till the notch of the arrow is tight against the string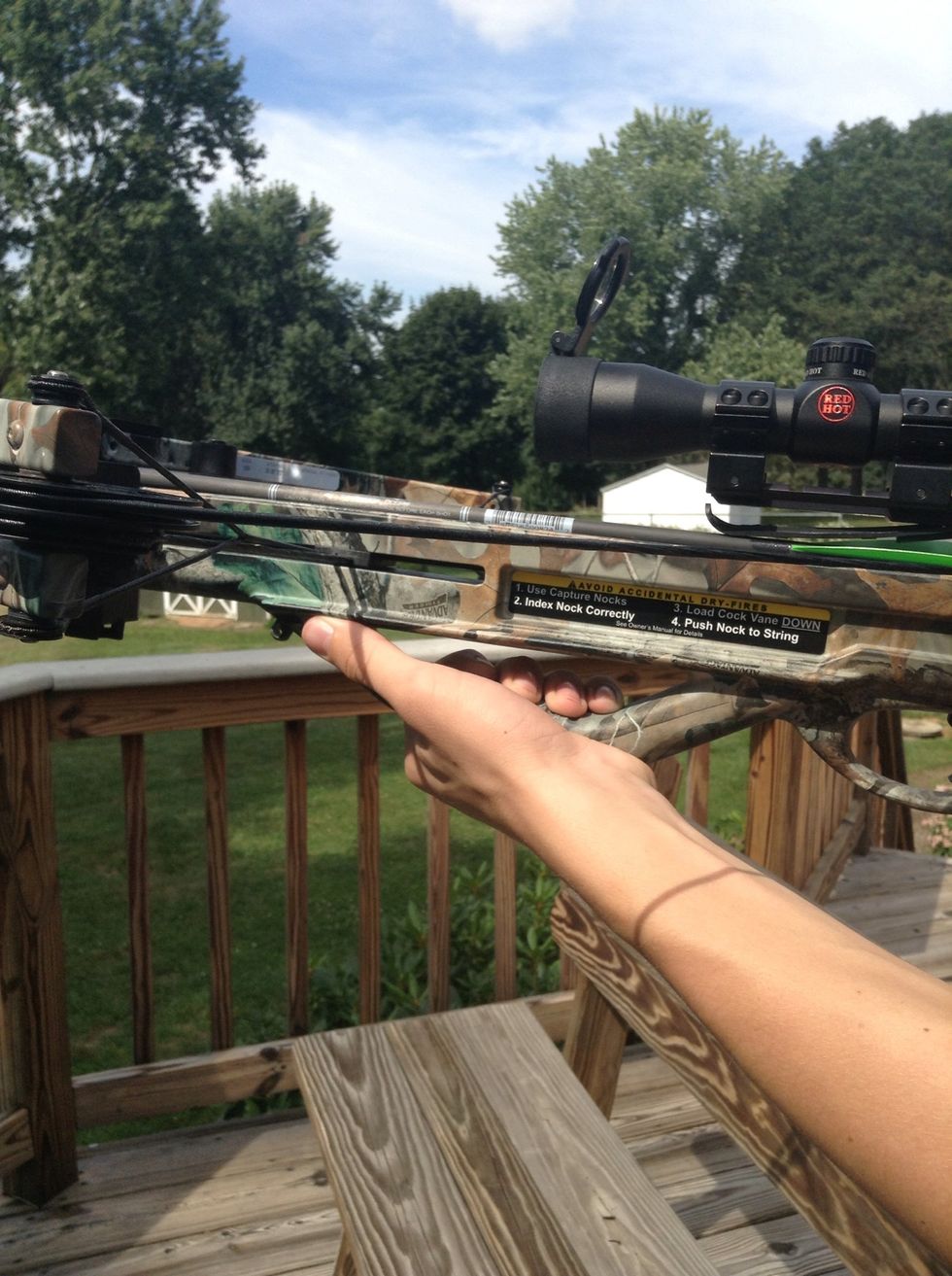 Place your fingers down like so
Don't hold your fingers like this the string can cut them off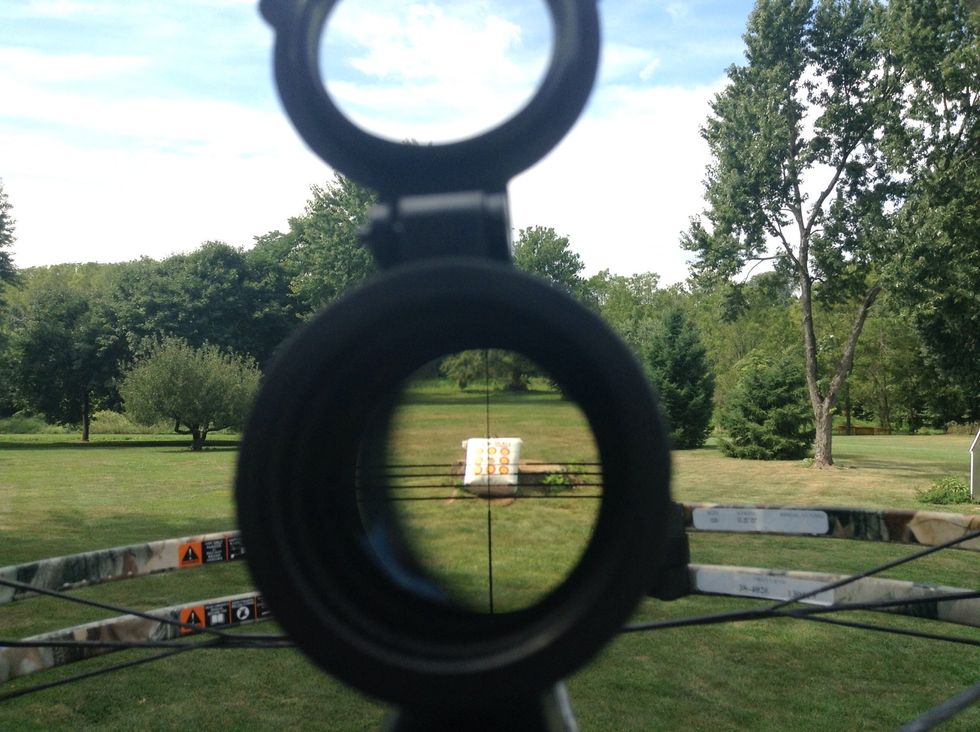 Depending on how far away you are is depends on what line to use. The first is 20 yards, 2nd is 30 yards, 3rd is 40 yards, and 4th is 50 yards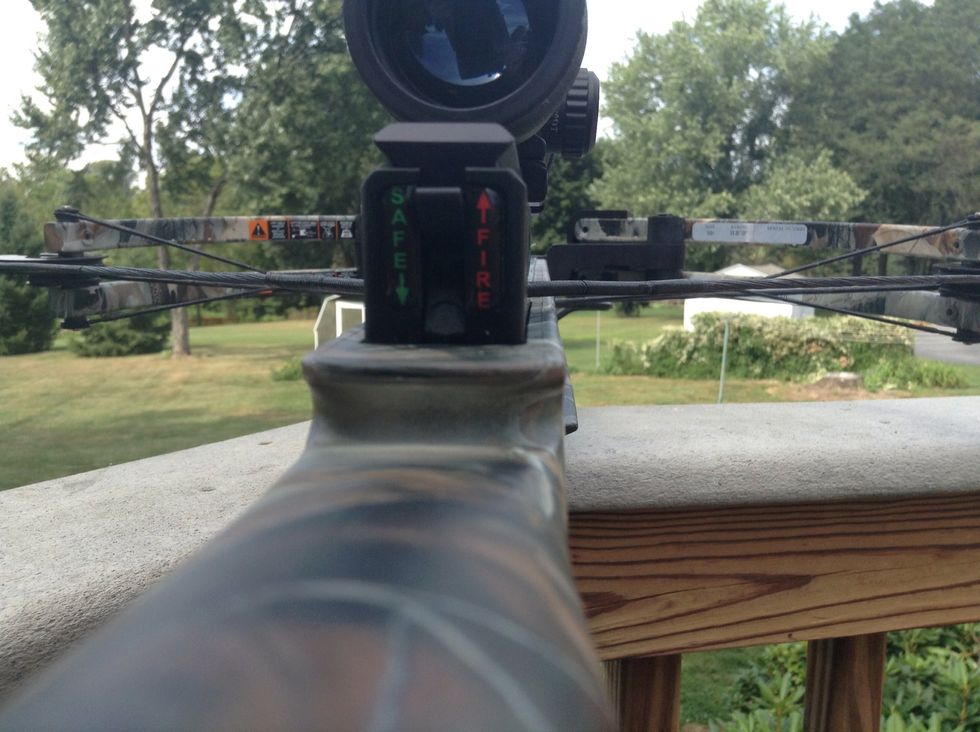 Then when the safety's off your ready to shoot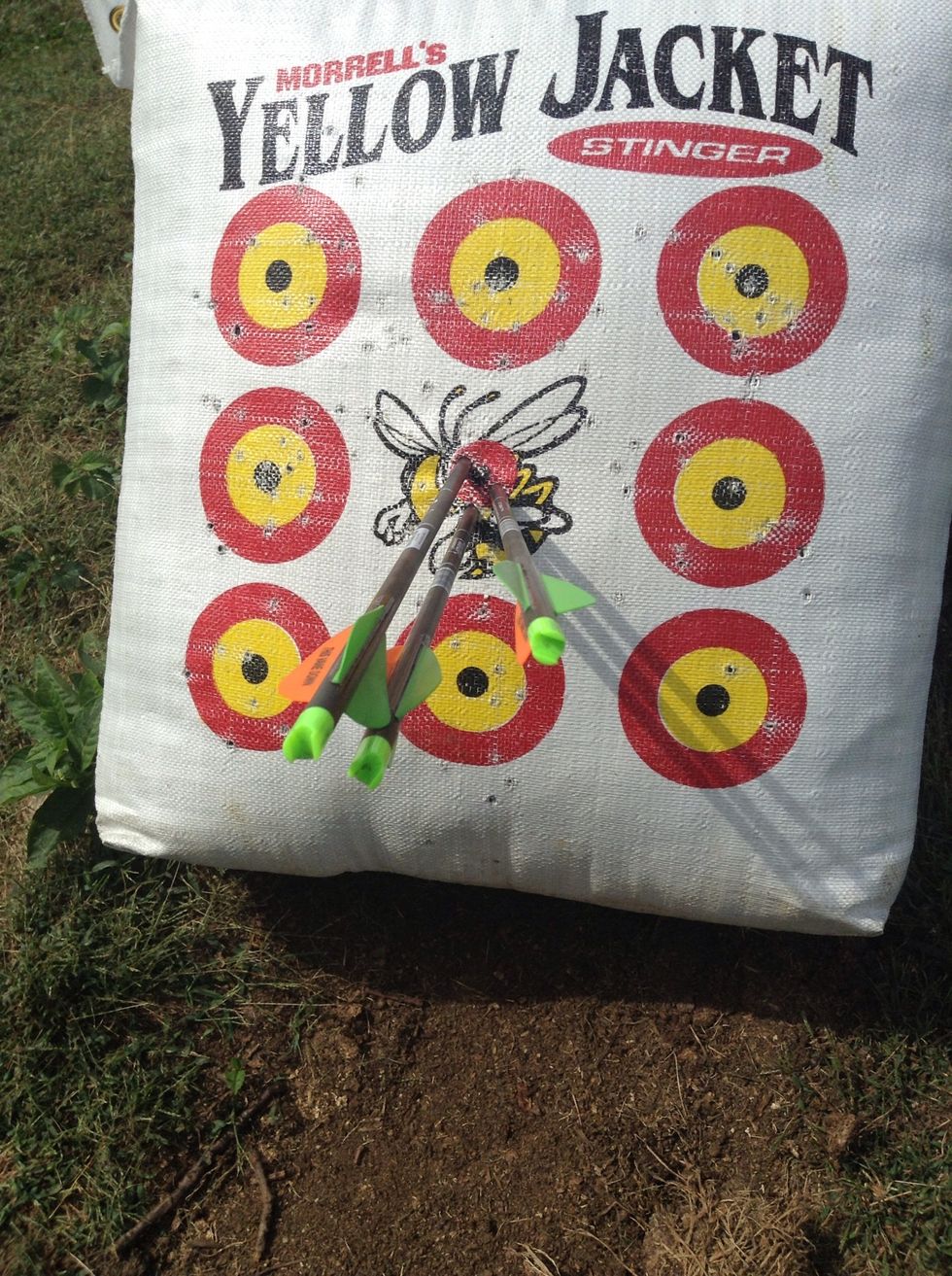 And that's how it's done!
Crossbow
Arrows
Target
Cocking strings