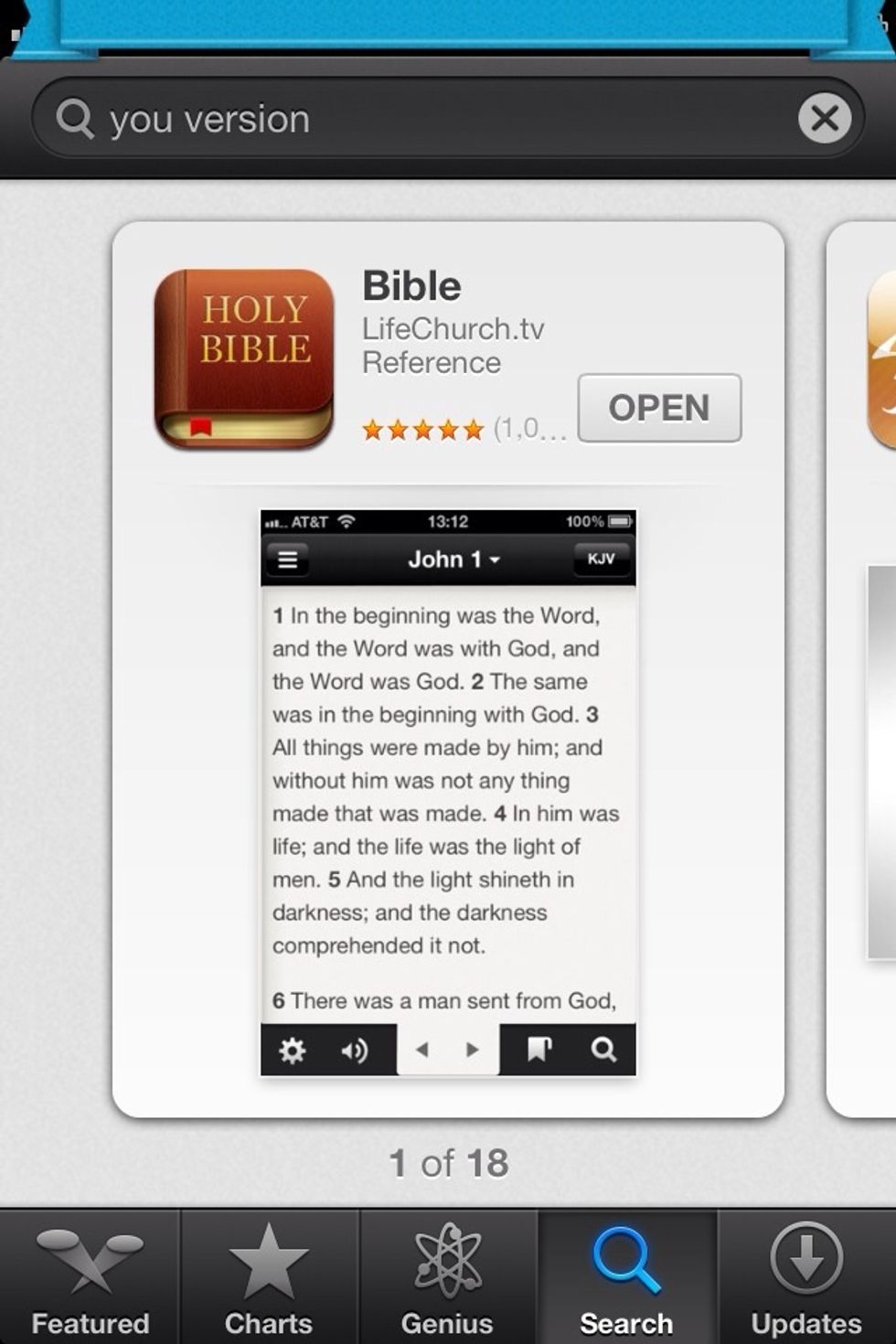 Download this app from the App Store. I'm not associated with this app but personally I think it's the best free Bible app around.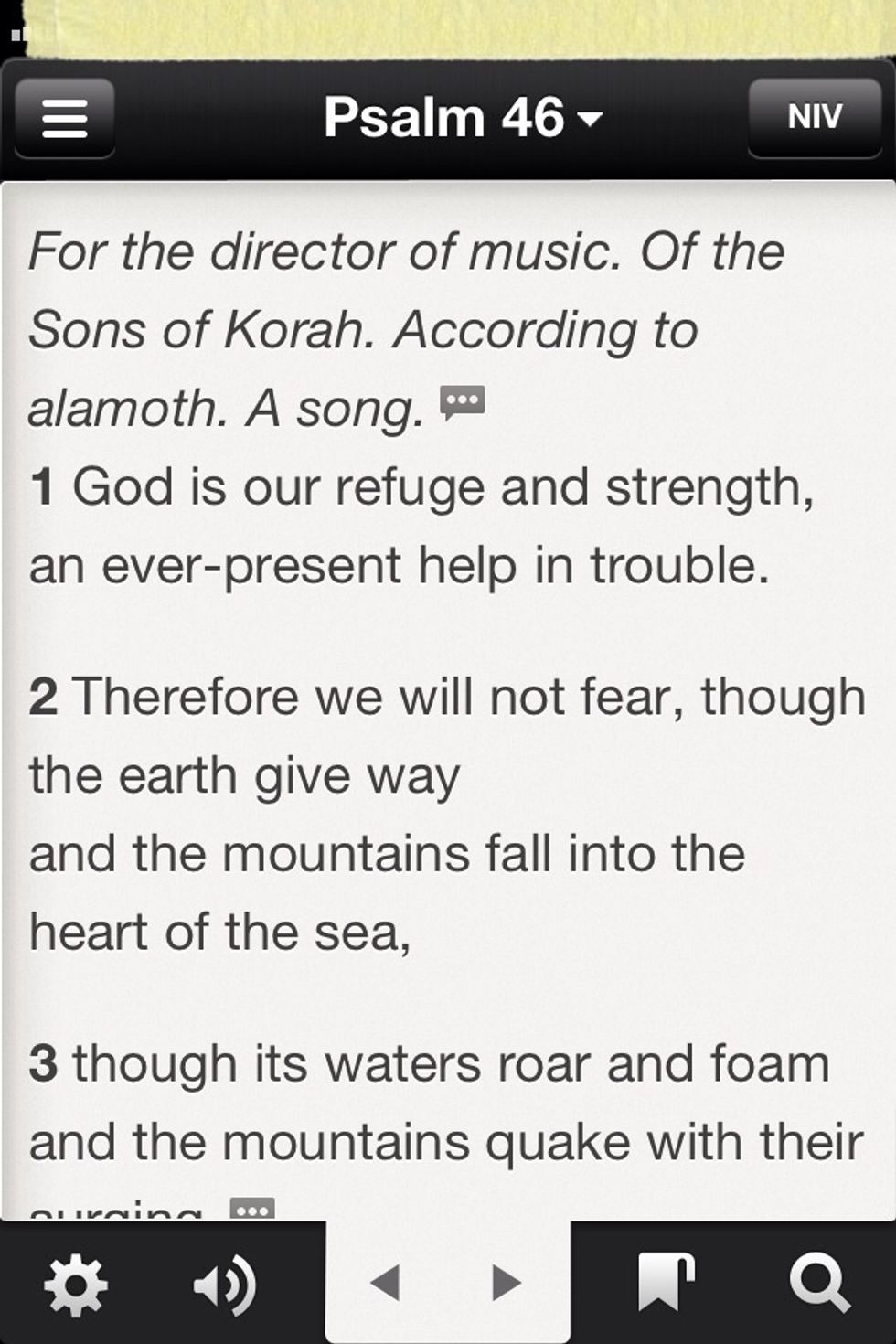 So say I want to listen to Psalm 46. (I like the Psalms as they can have a calming effect on your soul.) Click on the volume icon at the bottom, second from the left.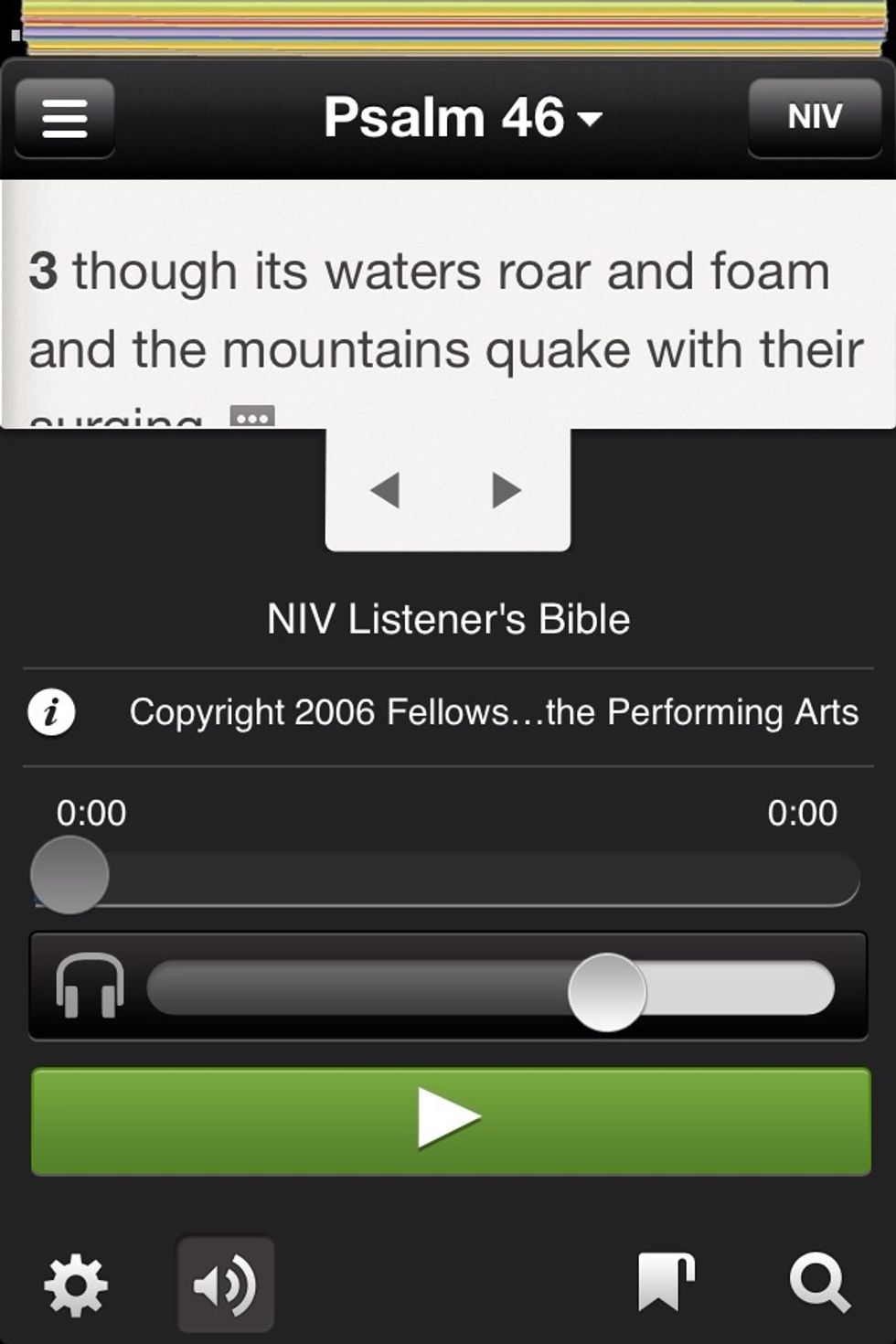 The headphone icon is to control the volume. Click play to listen. You'll hear a guy speaking with some music at the back...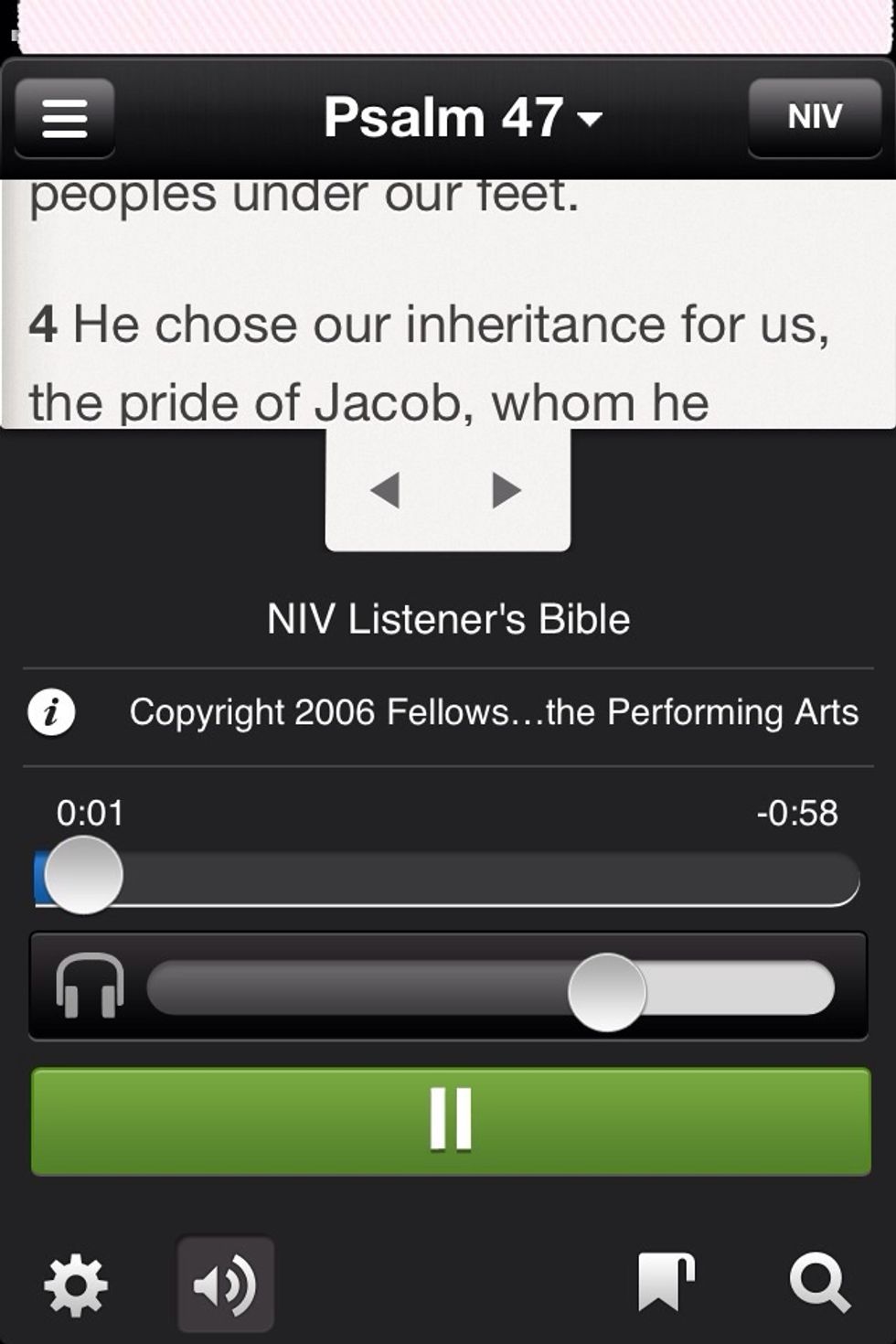 Once a chapter has finished, the app will move on to the next chapter automatically and start reading it. As you can see the page moved from Psalm 46 to 47.
You can also listen to this while you are using another app. Sometimes the words are slightly different but I don't know how there can be variations of the NIV Bible.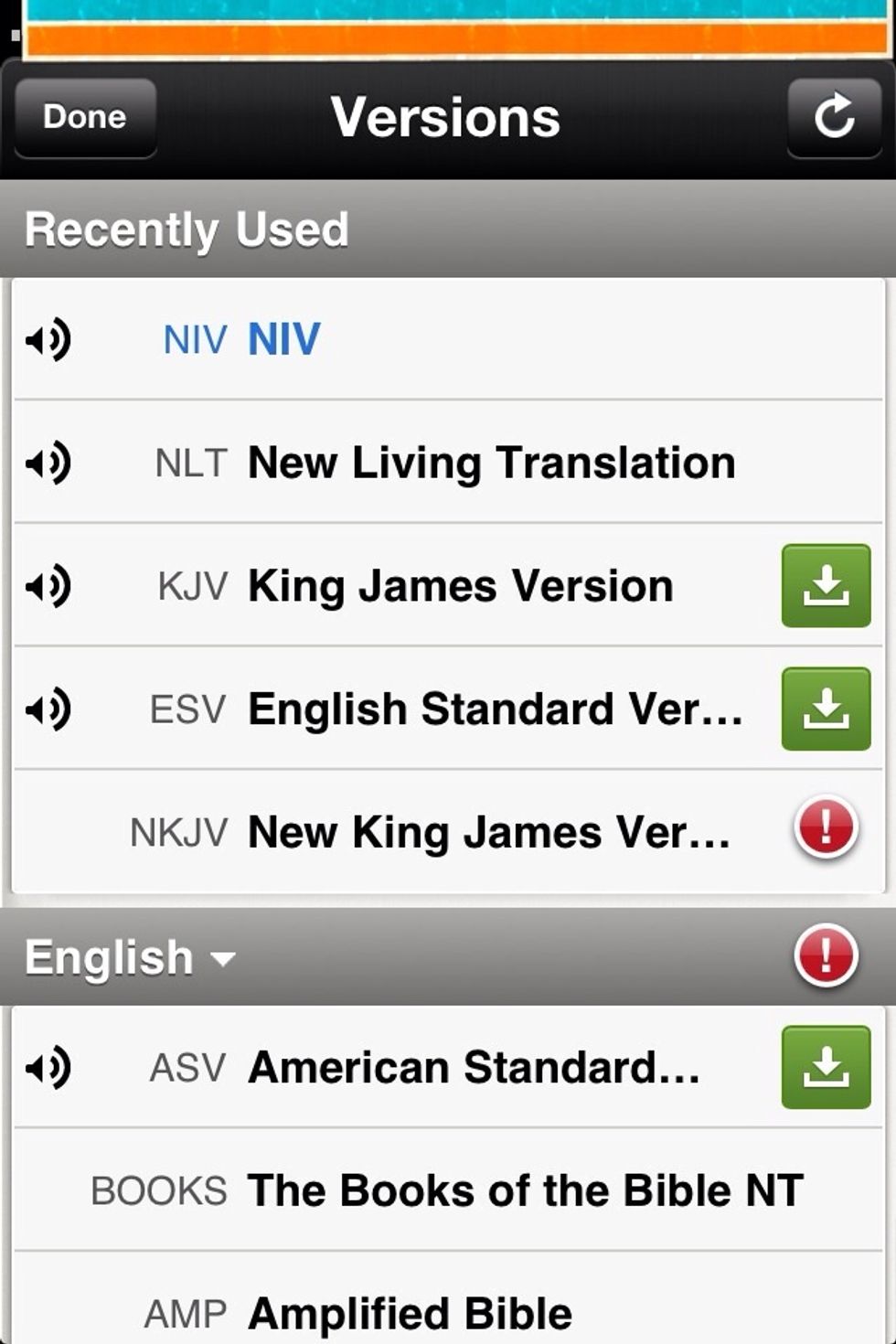 Unfortunately, not all versions of the Bible have a listener's Bible, as pointed out to me by a fellow user. Only those with the speaker icon have a listener's Bible.
I find its a good idea to read the Bible and listen to the chapter at the same time, especially if you are tired after a long day. Happy listening!
The creator of this guide has not included tools