Have you found that album on Spotify you just wish you could listen to wherever you go? You can! With a Spotify Premium account, you can make any album or playlist available offline. iPhone guide.
13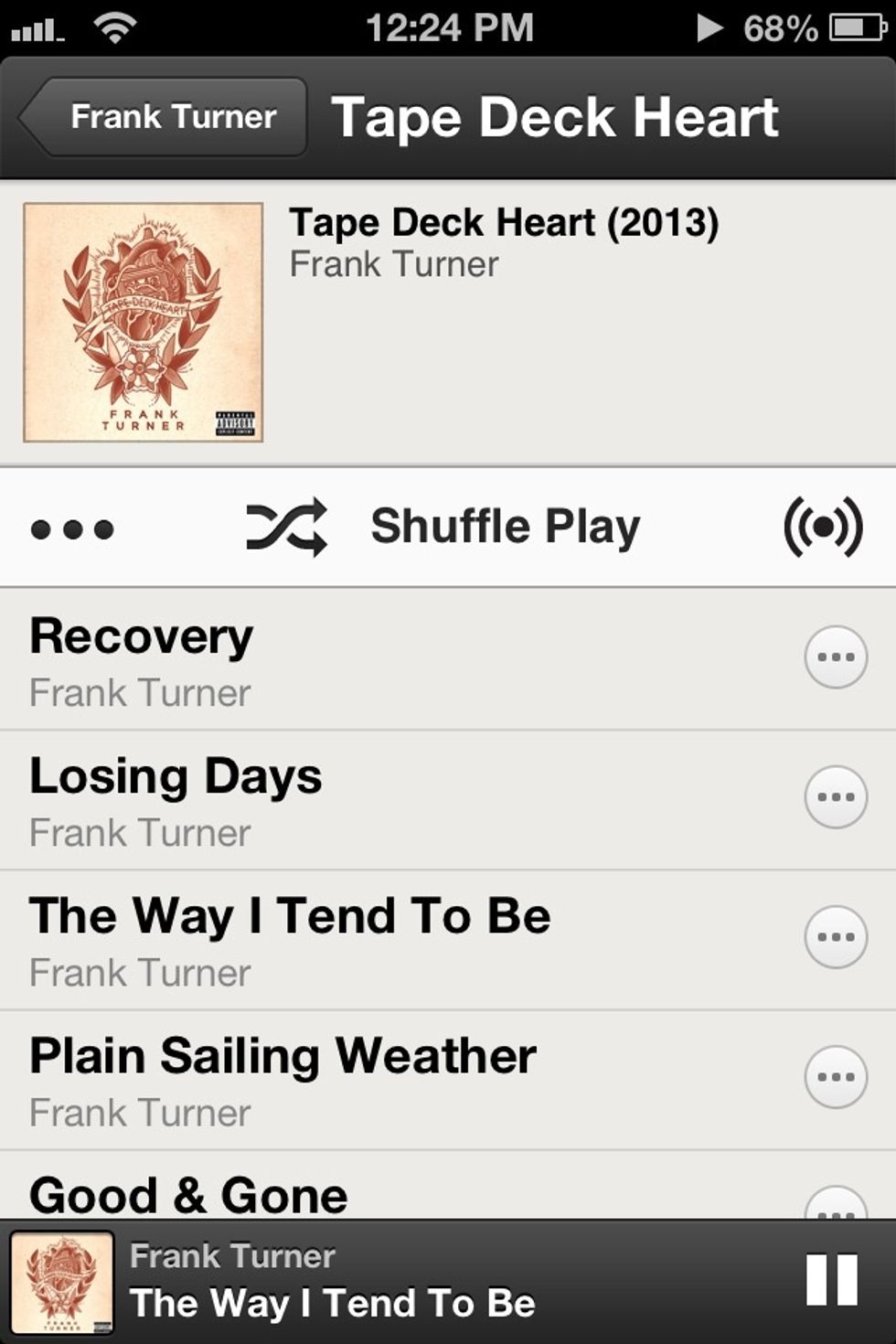 Find the album you wish to make available regardless of connection. Click those three dots below the album art, to the left of the shuffle icon.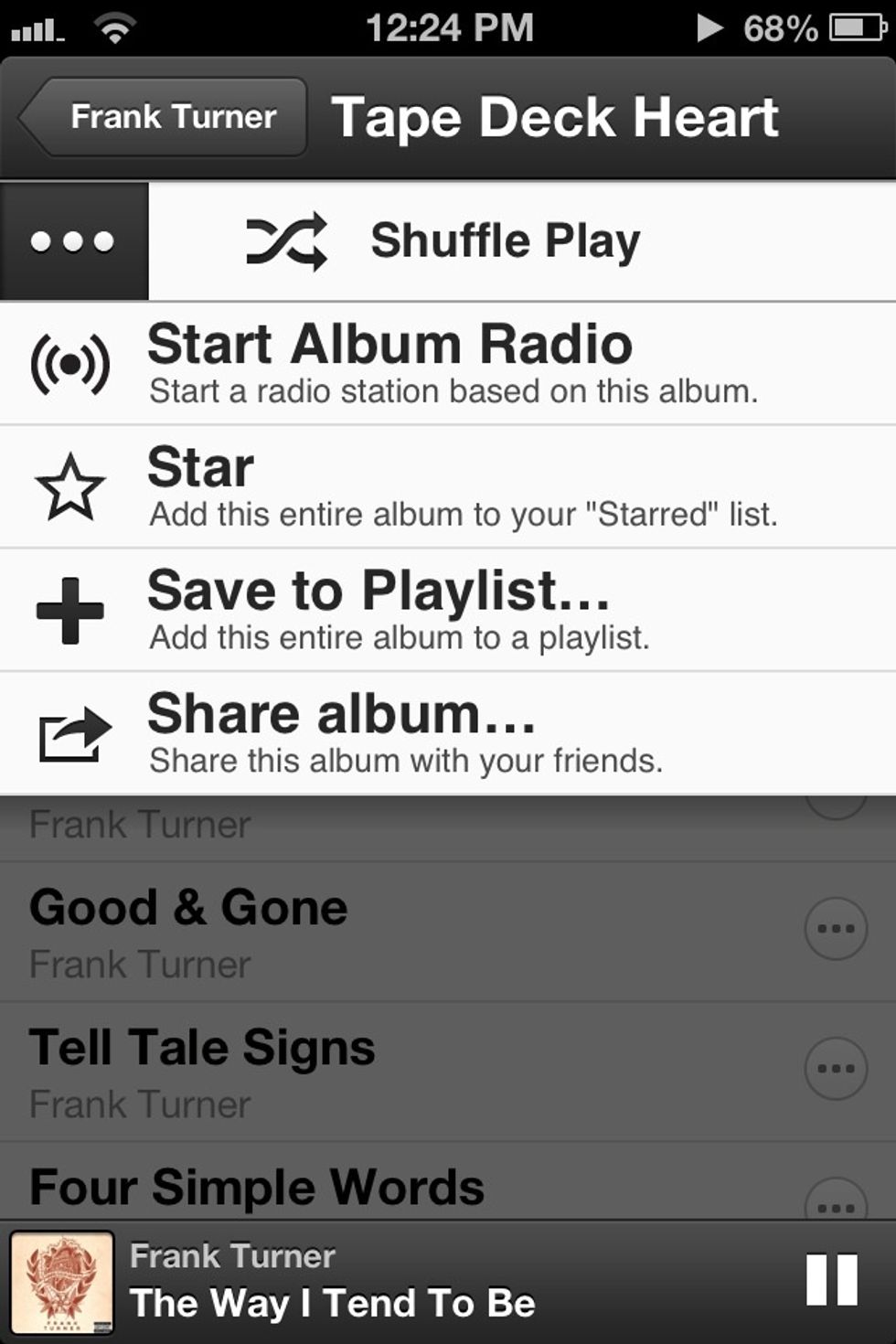 Tap the "Save to Playlist..." option.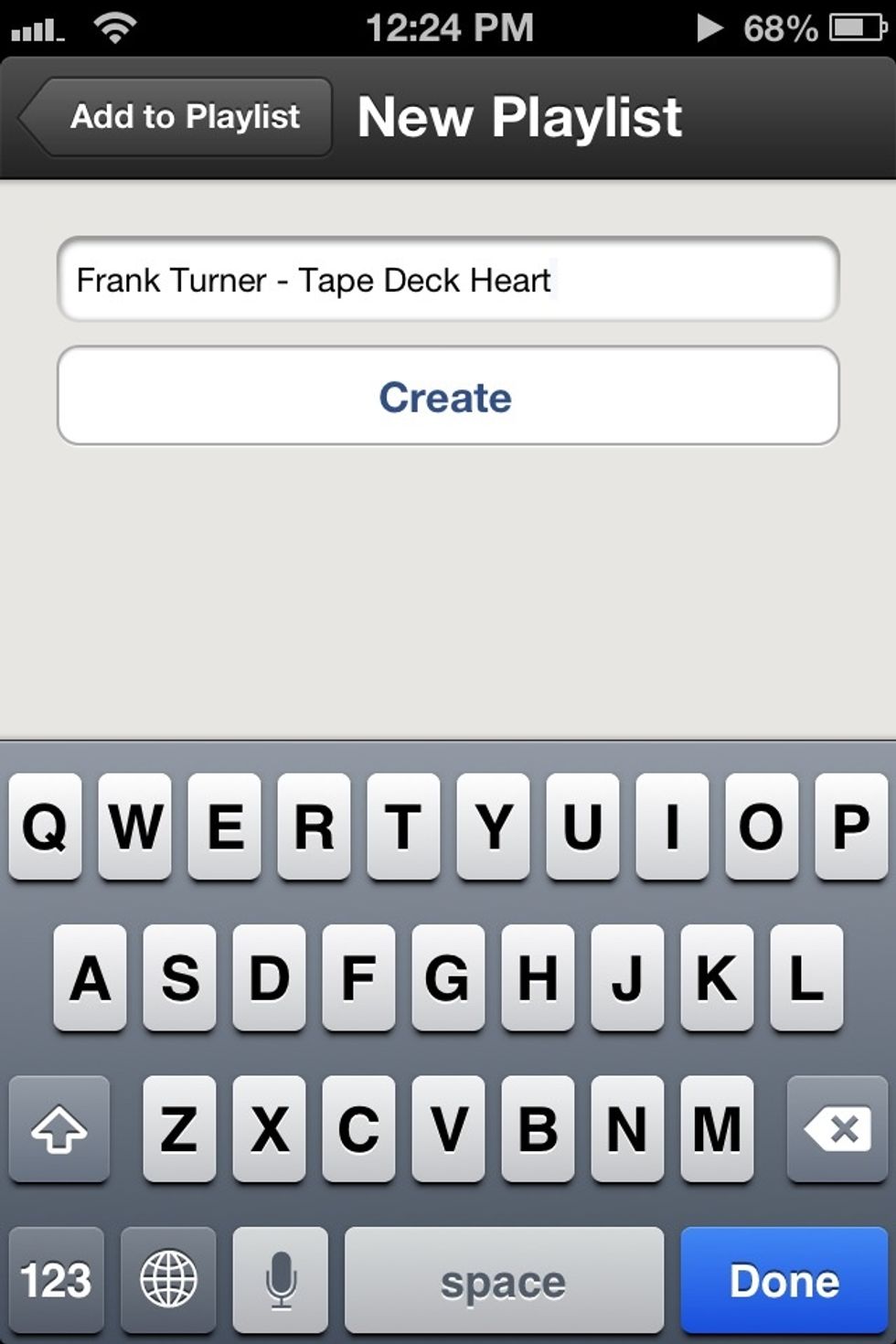 This screen will pop-up offering the option to rename your playlist. It will auto-fill with the name of the album and the artist. This default choice is optimal. Tap "Create"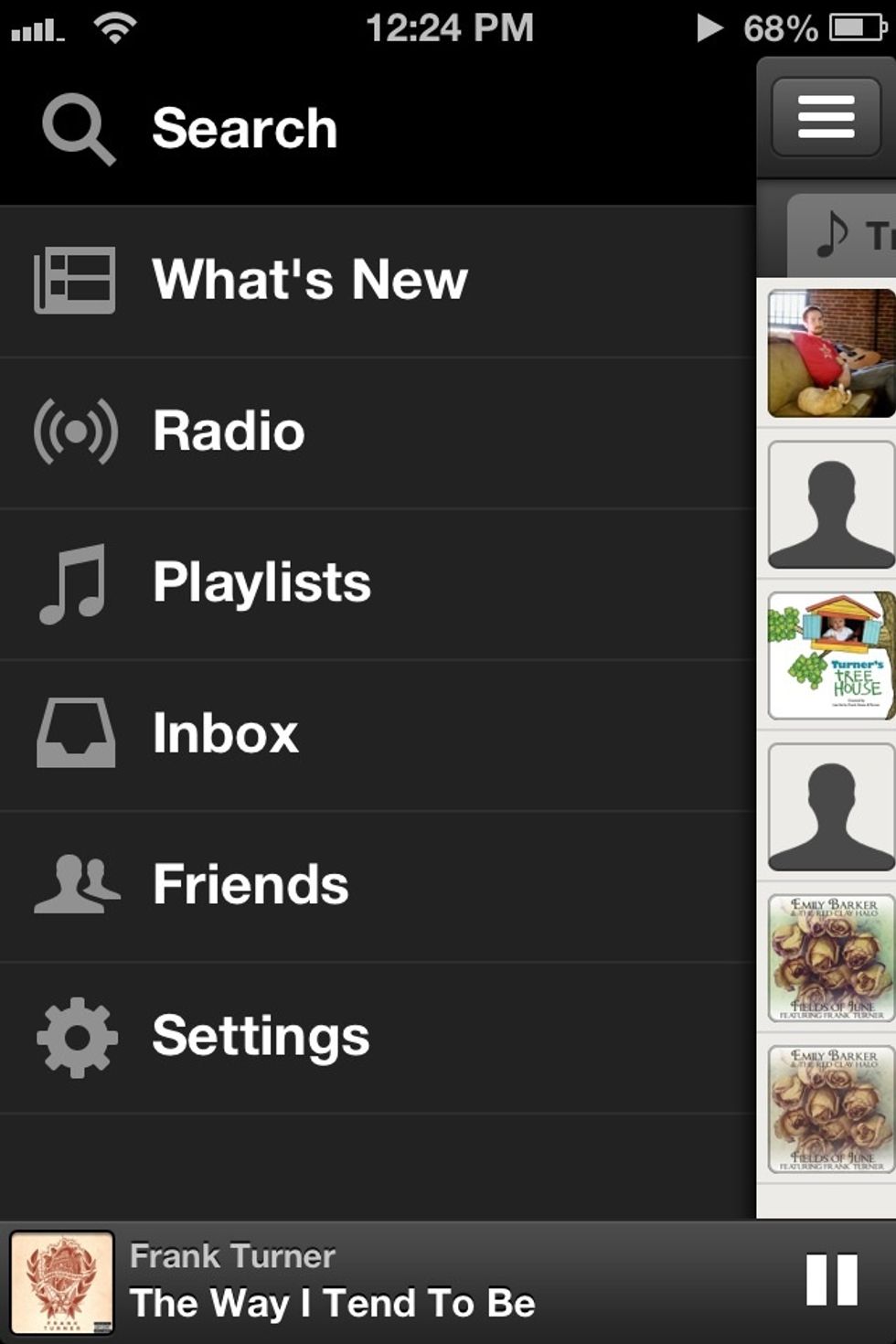 Get back to your menu, and tap the "Playlist" icon.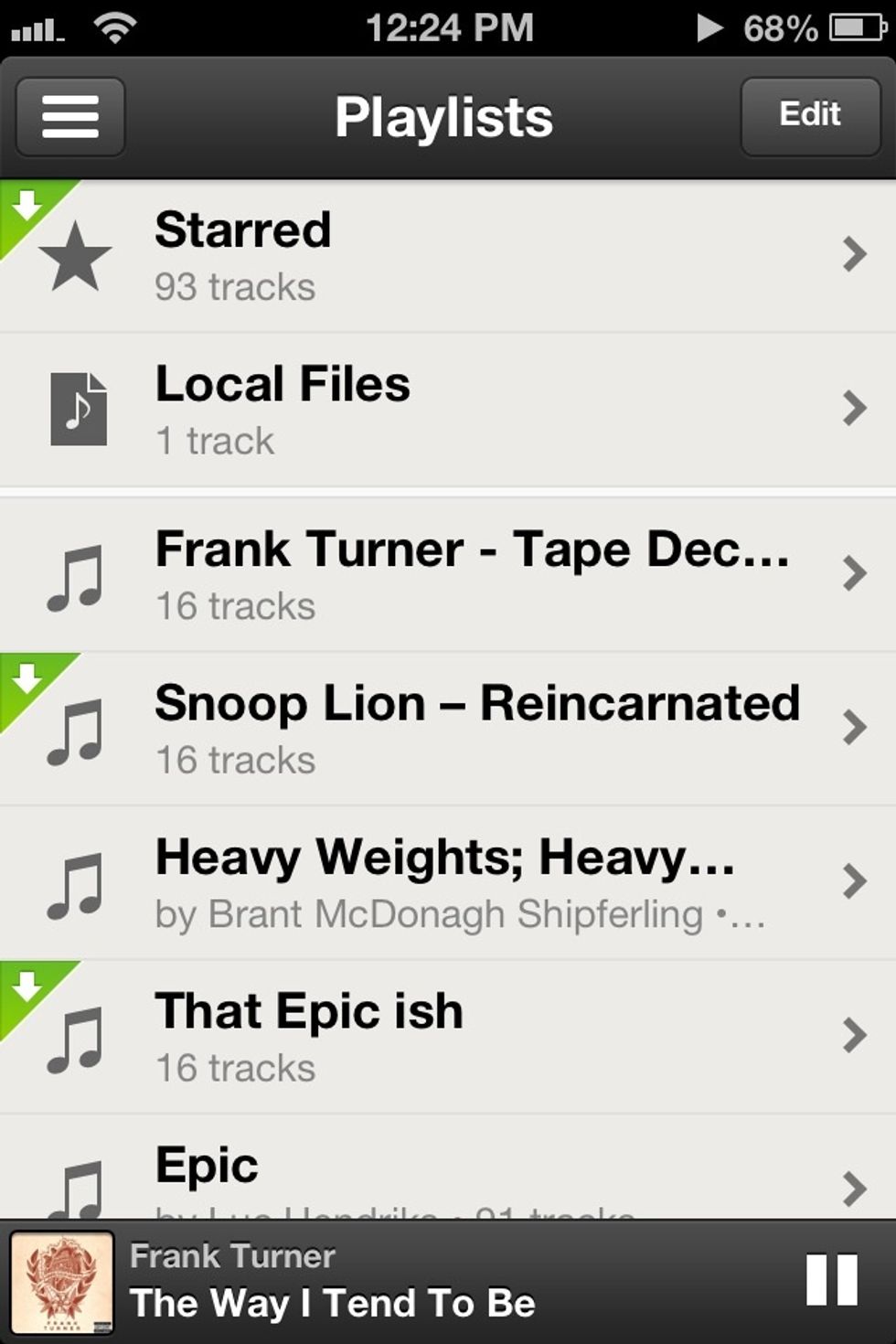 Find the album that you just saved in to a playlist. Open it.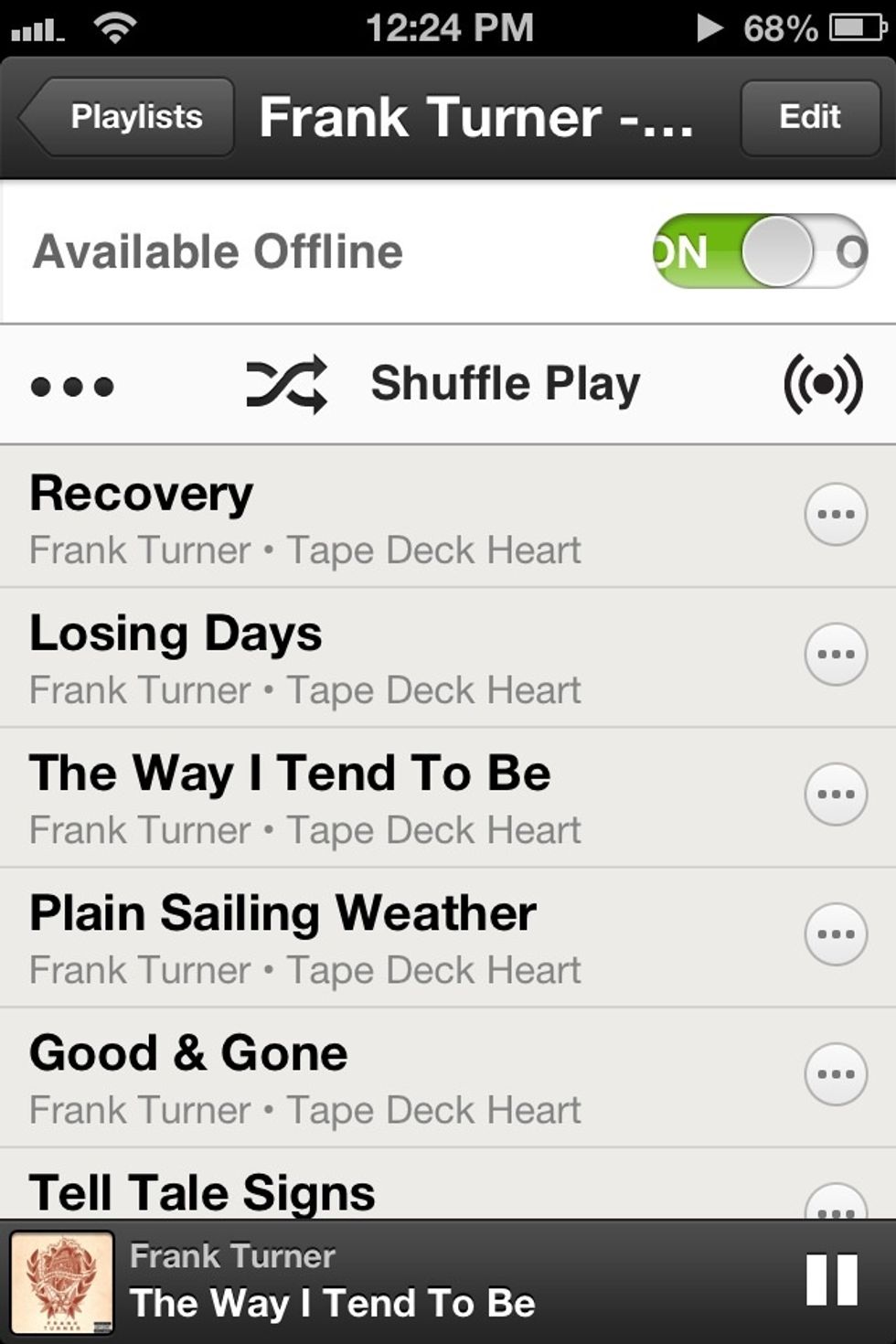 Top of the screen , notice the "Available Offline" and the slider to the right. Tap the slider until it shows a green "On".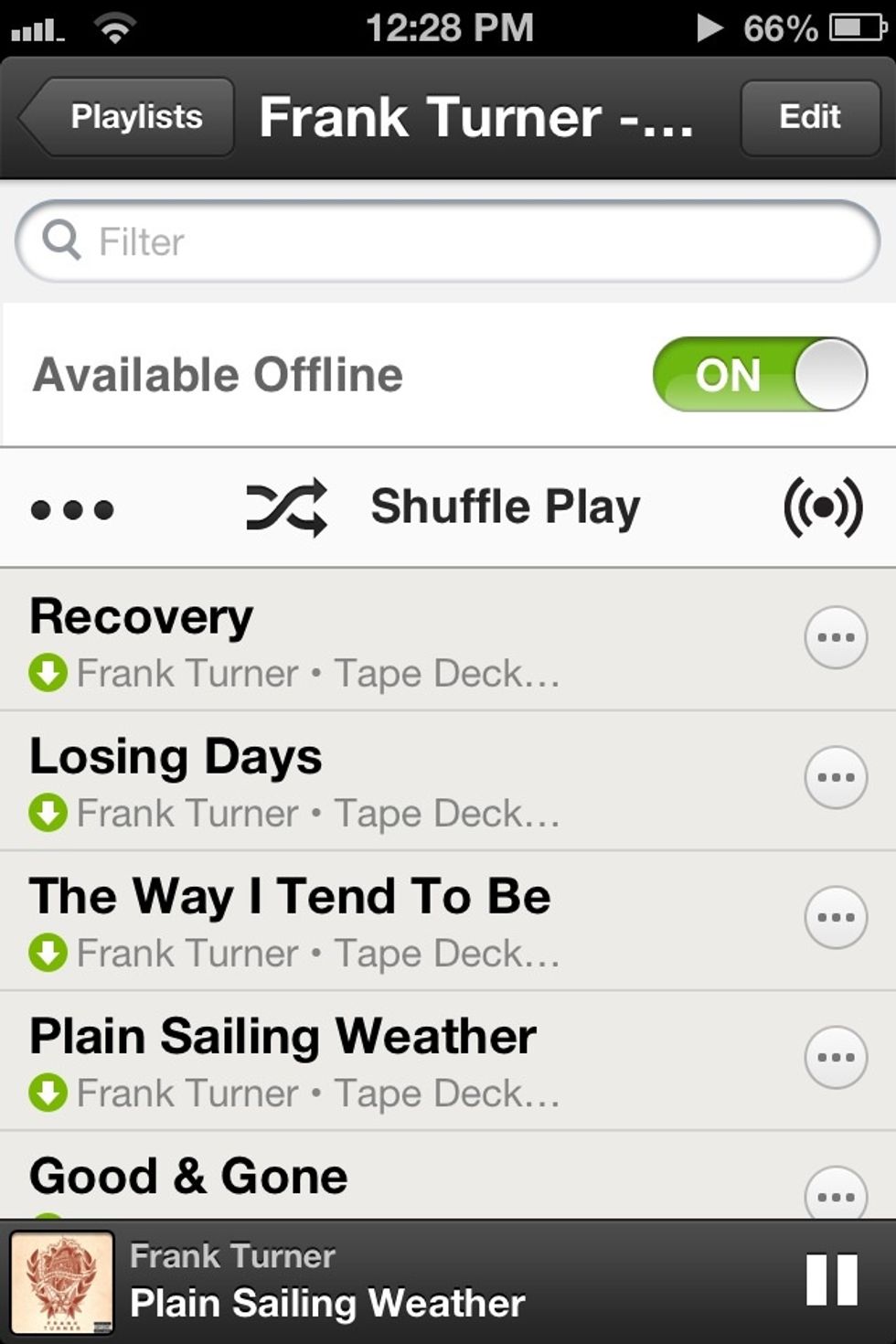 The songs will begin to download on to your device and they will be available with or without cellular or wifi connection. You can now listen to the album wherever you go!